What's all of this Man Vs Clock stuff about? And why should you read it?
Contrary to popular belief; this site has nothing to do with gender reassignment 😉
One miserable morning, in 2010 I woke up and decided to look the truth straight in the eye. The truth was bleak and my reality was depressing. I was stuck in yet another dead-end job, £16, 000 deep in personal debt, with poor health and my future wasn't anything to be particularly excited about.
My permanent state of melancholy was compounded by the fact, that I absolutely hated the place where I was raised and I had an overwhelming desire to escape from the bubble and to broaden my horizons.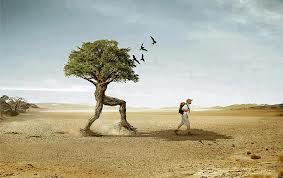 Moreover, I felt angry with myself for my inertia and wondered what happened to the little boy who always believed he deserved something better. I decided a 'Phoenix from the Flames' moment was needed and that big action had to be taken. Now or never.
I chose public accountability and massive pressure. I bought this website name and I put a digital timer on the home page – ticking down from 365 days to zero. I announced to my friends, family and anyone who cared to read that before that clock reached zero, I would:
. Quit my job
. Leave England on a one-way ticket to a faraway destination
. Eradicate my £16, 000 debt
. Find a way of making enough money online to fund my travels (and never need a boss, or a job ever again)
After taking massive action – I managed to quit my job two months before the clock hit zero and paid off my final debtor in the same week. I left the UK for Malaysia a week before the clock hit zero, but the making money online thing was still very vague. Regardless, I left with only £1000 to my name and started my new life on the road, on my own.
Things weren't exactly easy and at one point I was almost broke, during a scary cancer scare. After seeking refuge for ten months and living on noodles, in the cheap start-up haven that is Chiang Mai Thailand – I built a successful business from scratch, solely from my laptop.
Life is pretty beautiful now. When I'm not travelling (Papua New Guinea, Japan, New Zealand to name only a few places I've visited) I base myself in Thailand around inspiring and positive people. We create an environment which nourishes our mental strength and belief system – because I believe we are a byproduct of our environment and the people who we hang out with. I also want to take on personal challenges against the clock while I travel to keep myself on my toes.
Why You Should Read Man Vs Clock
You should stick around if:
. You want to hear alternative travel stories/articles,advice.
. You want to become more consciously aware as a human – You want to find out who you are and what you believe in. (oh yeah, shit just got deep) I'll be asking some pretty brutal questions and talking about things that will make your head hurt on my 'Middleton's Monday Musings.'
. You want to be entertained – Although I like to ask serious questions I also like to leave the readers with a giggle most of the time. We can't take ourselves too seriously all the time!
. You appreciate honesty and vulnerability. You've come to the right pace here. I don't pretend to be perfect and I'll never hide any struggles.
. You want inspiration – Now let's finish on the million dollar question. If a man from a working-class, single parent family with no experience in business can turn his life around like this and create this first-class lifestyle, or just simply follow his dreams – Why can't you?
What the fuck are you waiting for?