Are you looking for a SafetyWing travel insurance review that is open, honest and detailed and isn't sycophantic to the point of starry-eyed fandom?
I've got you.
For the record, it took me a long time to come on board and as a man with high standards I ask a lot, so, therefore, I am sometimes left disappointed.
There are also euphoric moments when my lofty expectations are matched and I completely understand that when the subject of insurance comes up, people are a little closed off and cynical.
I promise to leave no stone unturned in this genuine and comprehensive SafetyWing review so that you can feel confidently armed with enough information to sign up (or not).
Do I Need Travel Insurance?
Do you really need travel insurance when you go travelling? Or is it all just one big, conspiratorial, filthy scam?
Yet another extra unnecessary financial burden, designed to ruin your fun and games on the road – or is it an obligatory cost that you'd be certifiably insane not to purchase?
Well, there's also this poor lady who broke every bone in her face while driving in Thailand. To be fair to her, she assumed her credit card insurance would cover her, but sadly it was not the case, which is why you need to be incredibly well-versed in what travel insurance you have, exactly what it covers (and what it does not) before you jet off.
Did you hear the one about the lad who left home forever on a one-way ticket to Malaysia, with only £1000 in his pocket? Two months into his life-affirming journey, he was almost broke and grew a freakish squash-ball size tumour inside his mouth and had to get plastic surgery in Thailand to remove it.
You probably haven't, but that lad was me.
My travel insurance at the time only covered me for one of those two operations. If I knew then what I know now – I'd have chosen another company, but I was a bright-eyed, naive novice and I had to learn the hard way.
I ended up making the money myself and the horrendous stress of the situation was a blessing in disguise, pushing me into a corner towards a breakthrough for making a living online. Let's face it though, this is an example of the anomaly and most people in this situation would be royally screwed.
Personal anecdotes aside – I've heard countless terrible stories regarding travellers who left without insurance, got into an accident and have spent a lifetime paying off the debts that they brought back from their holiday from hell.
Don't take your health for granted when travelling, this is not the time to be a cheapskate and there are no Hardcore Harry medals given out in the post for those who don't have a backup plan.
Get travel insurance before you leave.
Why I Use SafetyWing
The universe was not just 'speaking to me,' it was screaming in my face; "Anthony, you are a fu**ing moron. Sort your travel insurance out once and for all," as I had a near-death experience scuba diving in Belize.
Money was picking up a little after working my arse off while living in Medellin and I was due to go hardcore back on the road for a long unspecified time.
This latest flirtation with the Grim Reaper was the straw that broke the camel's back and so I signed up to travel insurance giants World Nomads for my one-year(ish) trip. To be frank, as good as their customer service and reputation are – my eyes nearly popped out of their sockets when I saw the total of $1500, which I reluctantly paid.
One year later, word on the digital nomad street spread about some new kids on the block called SafetyWing Nomad Insurance. I thought it was too good to be true when I checked out their policy for what they covered, their flexibility for a long-term traveller like me was unprecedented and most importantly… so was the price!
How Does SafetyWing Work?
SafetyWing's party line is; "For Nomads, Created By Nomads."
I was cynical at first as this seemed too good to be true. These new geezers backed by insurance magnate Tokio Marine came from nowhere, promising a whole new world for people like me who travel indefinitely.
What a smooth-talking bunch of players, I thought.
Most travel insurance policies are designed for the usual gap year or short-term vacation crew and us long-term travellers and digital nomads living abroad seem to get left behind. This makes perfect sense as when I first started out more than 10 years ago there was only a very small percentage of us self-exiled weirdos living this lifestyle.
When I finally allowed my distrustfully raised eyebrow to relax, I opened up my heart to be vulnerable and hurt once again, throwing myself into the sweet-talking, promising arms of SafetyWing as they allowed me to sign up for a monthly subscription.
Hallelujah!
Not just that, but they allowed me to sign up from outside of the UK (I was doing the Mexico City Digital Nomad thing at the time) and the signup part was easy… spookily easy.
It felt like an inconceivably perfect first date. I signed up for a month and like any true cult member would I sang their name from the rooftops to everyone and spread the gospel about the impending insurance utopia at hand.
The first rule about SafetyWing is… always talk about SafetyWing.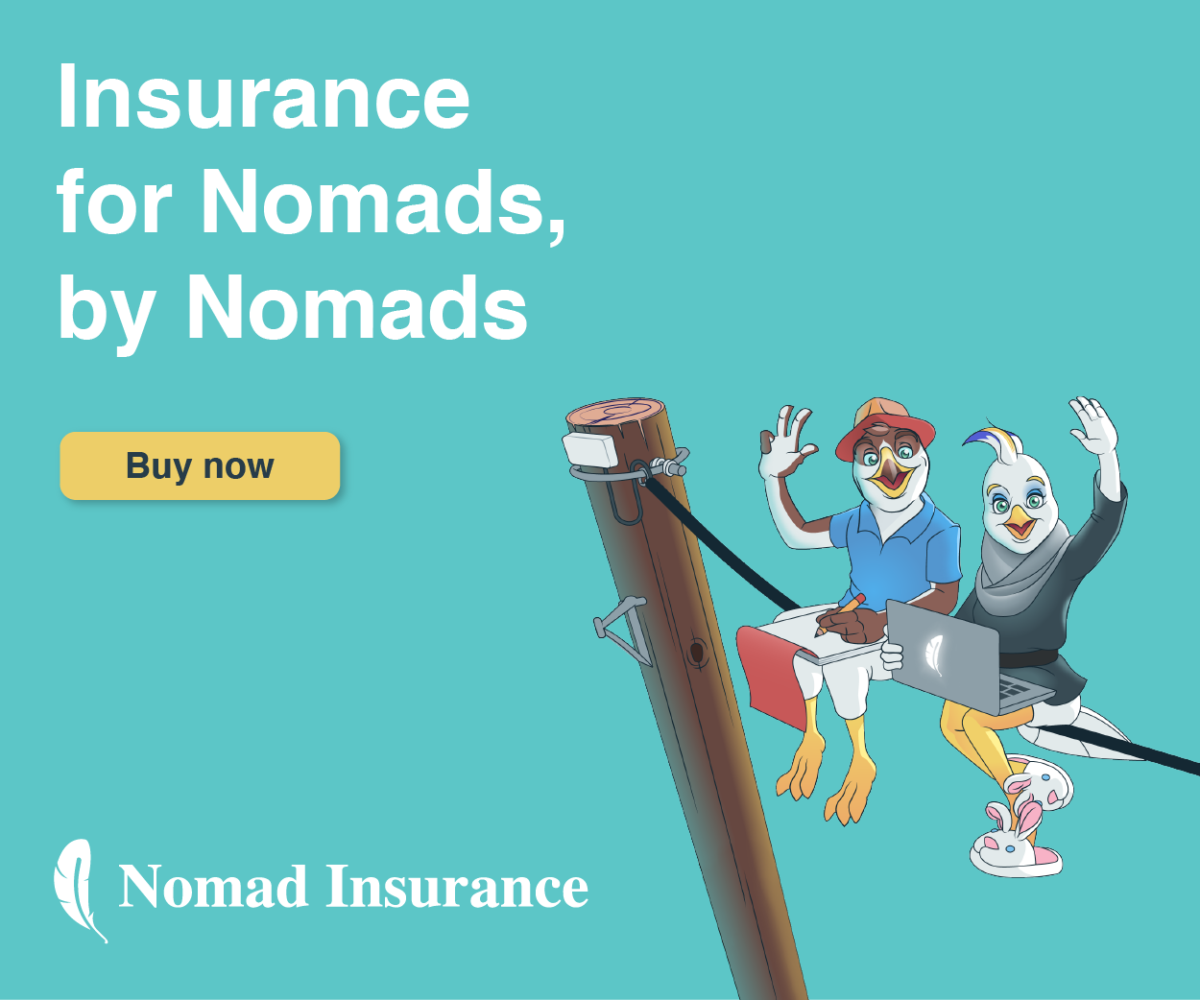 How Much Does SafetyWing Cost?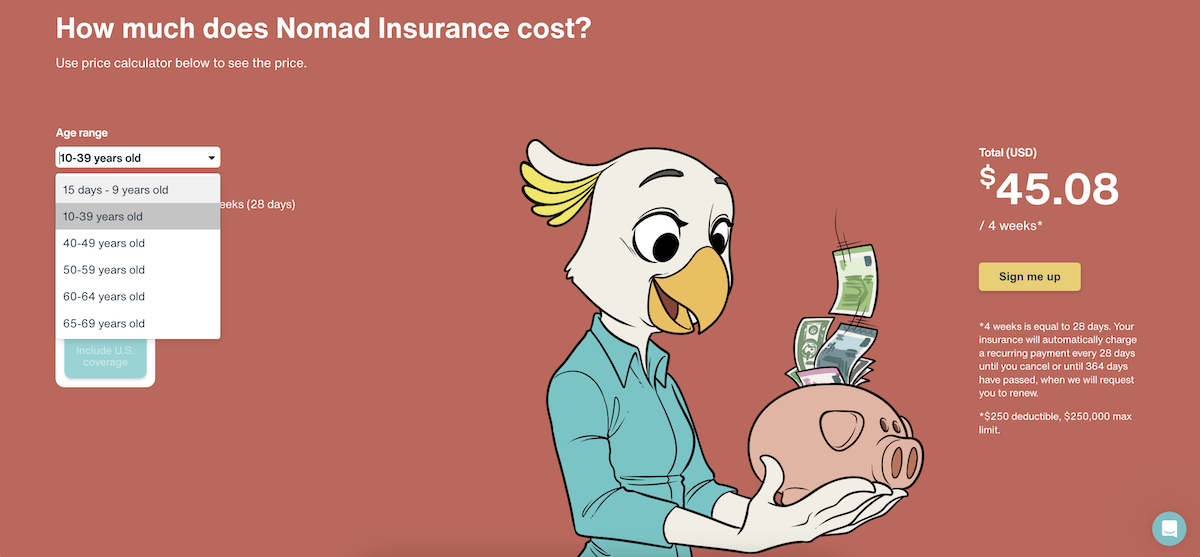 As always with insurance, the final cost depends on a number of factors such as age, lifestyle and health. On my 4-weekly plan, I currently pay a lovely and affordable $42 USD per month after VAT and I can cancel this agreement at any time with no fuss, spam or infuriating bureaucracy.
I will pay more next year as I turn the big 4 0. Womp-womp.
Still, SafetyWing's cost is around a third of what their main competitors charge in the travel insurance market and with less hassle in terms of sign-up and payment.
Typically people aged 10-39 years old pay around this price. The older you are; the higher your SafetyWing insurance cost will be and if your plan is to travel in the USA your price will significantly rise to close to double the amount.
| | | |
| --- | --- | --- |
| Age | Monthly Price | Monthly Price With USA Travel |
| 18-39 | $42 | $68 |
| 40-49 | $60 | $111 |
| 50-59 | $94 | $184 |
| 60-69 | $128 | $251 |
You can get a quote for SafetyWing Nomad Insurance on their website or fill in your details below.
What SafetyWing Covers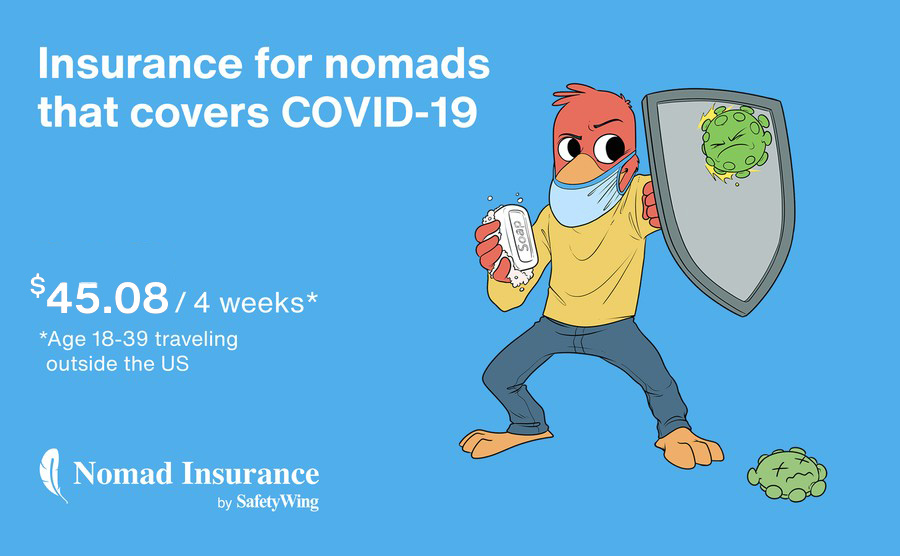 I have already waxed lyrically about the price and flexibility of SafetyWing, but that doesn't mean anything if your cover sucks.
Is there any merit to this low-cost nomad insurance, or is SafetyWing a classic case of "all fur coat and no knickers?"
Let's take a look at what exactly SafetyWing Long Term Travel Insurance provides coverage for so you can see whether they are for you or not:
Emergency medical treatment
Excess/Yearly Deductible Offers. Known as "excess" in the UK. $250 USD a year is the maximum you will pay.
Family-Friendly Travel Insurance. Every adult can add a child between the ages of 14 days and 10 years onto their policy free of charge, up to 2 per family.
Emergency dental up to $1000
Coverage in your home country. For every 90 days, you are covered for up to 30 days in your home country (15 days if your home country is the US), for unforeseen eligible medical conditions.
Unexpected illness or injury including eligible expenses for hospital, doctor or prescription drugs. If you get ill or injured, SafetyWing will cover any eligible medical expenses that you incur
Accidents on motorbikes or scooters. You're covered for any issues on that fun Vietnam road trip so long as you have a legal driving licence for the country you're in, and weren't racing or under the influence of drugs or alcohol!
Covid-19. As long as you don't contract the virus before your policy, Covid is treated like any other illness, although SafetWing Insurance doesn't pay for Covid-19 tests for any country which requires them to enter.
Terrorism victims for up to $50,000.
Natural disasters. SafetyWing covers a new place to stay up to $100 a day for 5 days.
Accidental death & dismemberment. Up to the amount of $12,500 to $25,000.
Emergency medical evacuation up to $100,000. Including emergency air transportation to the hospital; something I am unfortunately very well-versed in after my traumatic accident on Mount Aconcagua in Argentina but I was not covered by SafetyWing due to the fact it was over 4,500 metres (just shy of 7000). This a reminder to get appropriate extreme sports specialist insurance when climbing serious mountains, I'm happy I did, or I'd be paying that one off until my dying day!
Lost checked luggage up to $3000 ($500 per item).
Trip interruption up to $5,000, which covers a flight back home if you have to end your trip due to the death of a close family member, destruction of your home residence, or after an emergency medical evacuation.
Some sports cover. You are covered for any mishaps with that gentle jog or gym session, I will talk about which sports are not covered below.

What SafetyWing Doesn't Cover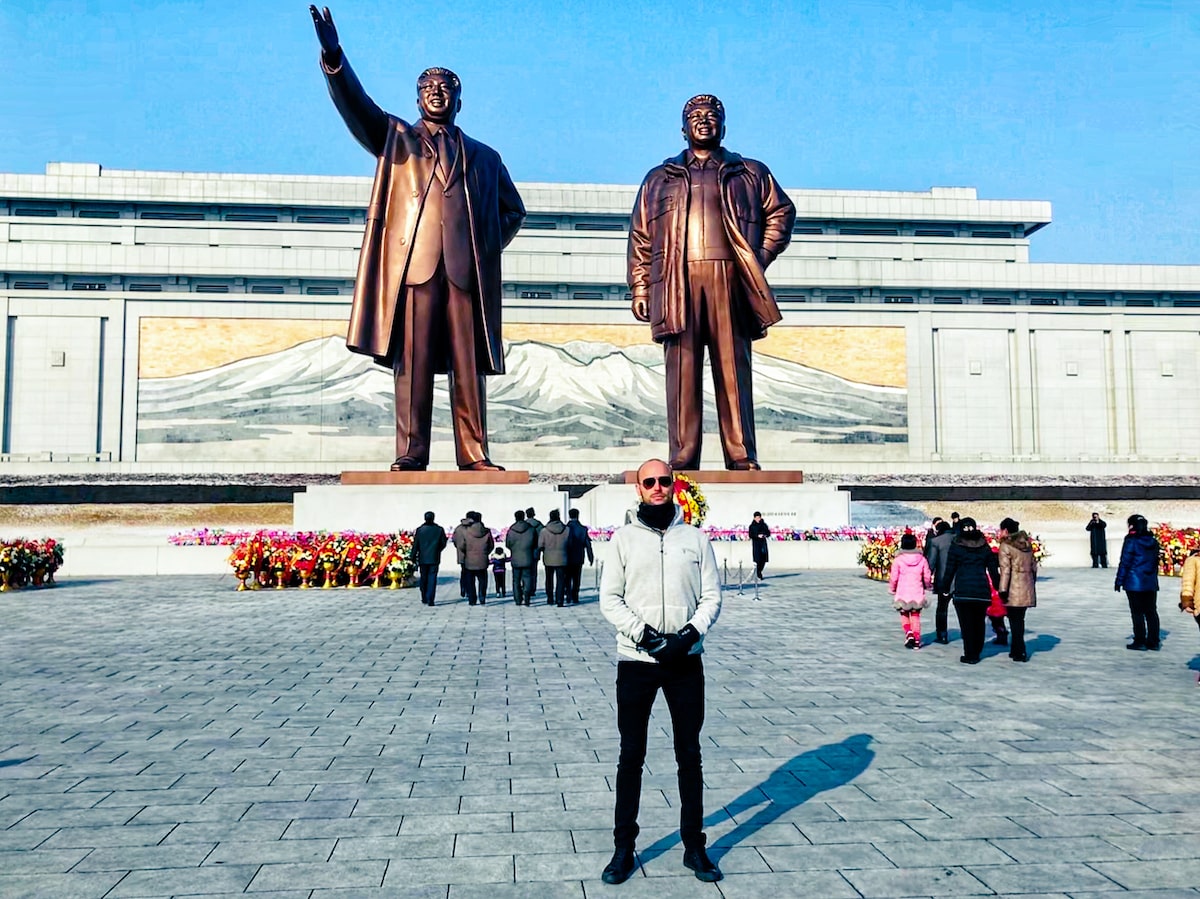 The above is very impressive in terms of coverage for paying peanuts compared to the other hard-hitters on the market, but gear yourself up for potential disappointment as we look at what SafetyWing does not cover:
Stolen items or any items lost by your own fault or theft/muggings.
Routine checkups
Cancer treatment
Missed flights. Goes without saying, really. Set off earlier, you bum!
Pre-existing conditions. Standard practice for all insurance plans. If you'd prefer more comprehensive health insurance while travelling, there are more customised options with SafetyWing's Remote Health Plan.
Travel to North Korea, Iran and Cuba. These countries are on the blacklist and are not in any way covered by SafetyWing.
Trip cancellation
Sexually transmitted diseases
Substance abuse or addiction
Mental health disorders
Obesity or operations that require weight modification.
Self-inflicted injury. Don't feel pressure from chest-thumping bros to risk long-drop water jumps, ignore your monkey brain when drunk and take personal accountability or you will be paying the bill for your mishap yourself.
Kidnapping. For those of us who really like to go off the beaten path; We still have the usual cover in volatile countries, with the exception of kidnapping: A quote from SafetyWing themselves; "You're not covered for kidnapping or express kidnapping that begins in Iraq, Afghanistan, Pakistan, Nigeria, Somalia or Venezuela or any country for which we are prohibited from transaction due to sanctions and restrictions by the United States Department of the Treasury's Office of Foreign Assets Control (OFAC). An example of express kidnapping is someone holding the victim at gunpoint and forcing them to withdraw cash from an ATM."
Extreme sports coverage. If you're really into any then you should check their website to be 100% sure. Anything above the norm or competitive sports are not covered. Mountain climbing up to 4,500 metres is covered, so with something like climbing Mount Kinabalu, you'll be fine, but with Everest not so much.
How To Make A Claim With SafetyWing
Registering a claim with SafetyWing is a relatively smooth process by logging into your account dashboard where you will see a screen like below, simply hover over 'My Profile' and select 'Nomad Insurance,' then 'Make a Claim.'
I have done this process 4 times in 4 years (I am either accident-prone, careless or cursed, but hey at least I am alive).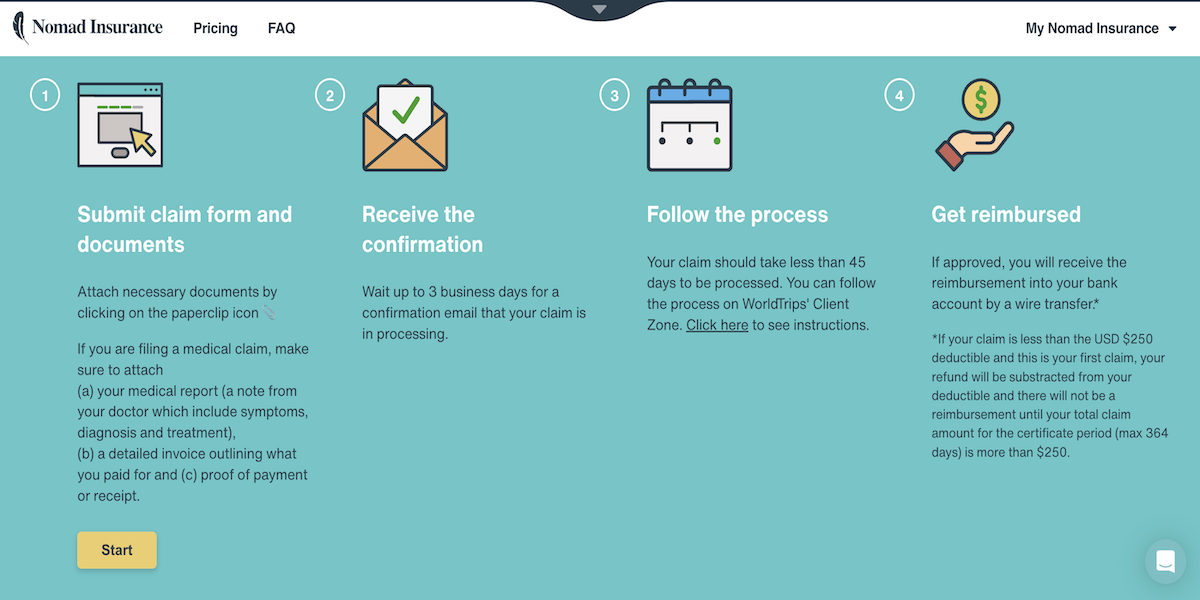 In order to make your refund claim to SafetyWing make sure you remember the following steps:
Keep as much relevant paperwork as possible such as the receipts from the hospital visits, doctor's notes and any prescribed medicine (you will need to upload these for proof).
Be sure to make your claim 60 days from your issue, or it won't be accepted.
Digitally fill in the Docusign software form presented.
Upload any relevant photos/files to help with your claim.
Save the form! You don't "have to" but you should and I will explain why in the 'cons of SafetyWing' part of this guide.
Register with World Trips Registration Client Zone as shown below, you will need to keep a hold of these details as this is the portal where you will be checking the status of your claim (not your SafetyWing account dashboard).
You will receive an email confirmation of your World Trip registration and acknowledgement of your Docusign (claim form) but no real thorough explanation of your claim and what to expect.
Lastly, this is why I told you to save your form. Email your saved (and filled-in) form to service@worldtrips.com so that you have double confirmation. This may seem like overkill but it takes seconds and I promise there is a method to my madness with this cautionary tale
How Do I Choose The Right Hospital or Doctor?
Your SafetyWing claim doesn't always necessarily have to be retroactive. What I mean by this is there is an option with SafetyWing Insurance before your medical treatment.
Some may require you to pay first (which will hopefully be reimbursed), this is based on the individual policy of the medical facility that you visit, in my experience – and the opinion shared by SafetyWing, you will have a better experience as an international traveller at a private hospital than you would in a public hospital.
If you bring your SafetyWing membership card from your profile, the hospital will send the bill to SafetyWing.
The SafetyWing insurance member card looks like this, you will find it in your profile dashboard under 'Nomad Insurance.'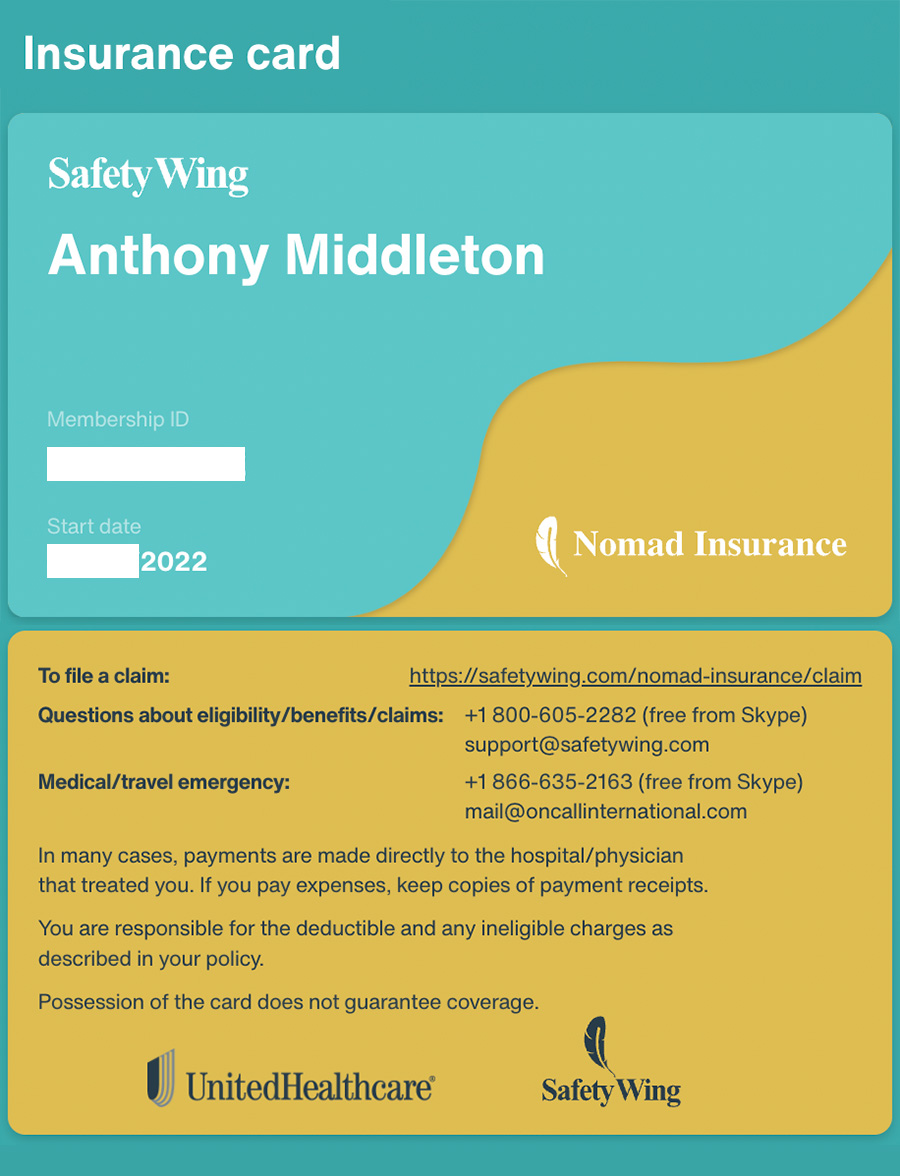 Print it off if you can, but it's no drama if you screenshot it and this was fine when I did it in Thailand at a fancy hospital that was pretty much like a 5-star hotel!
I always contact customer service via phone call at +1 866-635-216 (which is free vis Skype) beforehand to get a good feel for whether my reason for medical intervention is covered by SafetyWing or not.
Online chat is also an option but I guess I'm just old-school.
How Long Does SafetyWing Insurance Claims Process Take?
It will take up to 45 days to receive your refund if your claim is successful and you will be able to follow updates on your claim via your World Trips account that you signed up for when you started your claim.
Once your claim has been approved, you will receive the financial compensation in your registered bank account right away.
If your claim is not successful then you can make an appeal via the above-mentioned World Trips customer portal, I find it's best to keep logging into that account now and then for any potential extra information in case customer service need more information.
I successfully appealed a rejected claim with SafetyWing on one occasion in my adopted city Chiang Mai, Thailand, it's almost always worth appealing (unless you were clearly refused based upon a situation that they do not cover).
Pros and Cons of SafetyWing Insurance
Some of these I will have already mentioned above but I will give more substance to them while also adding more pros and cons of SafetyWing so that you can make a final decision.
Pros of SafetyWing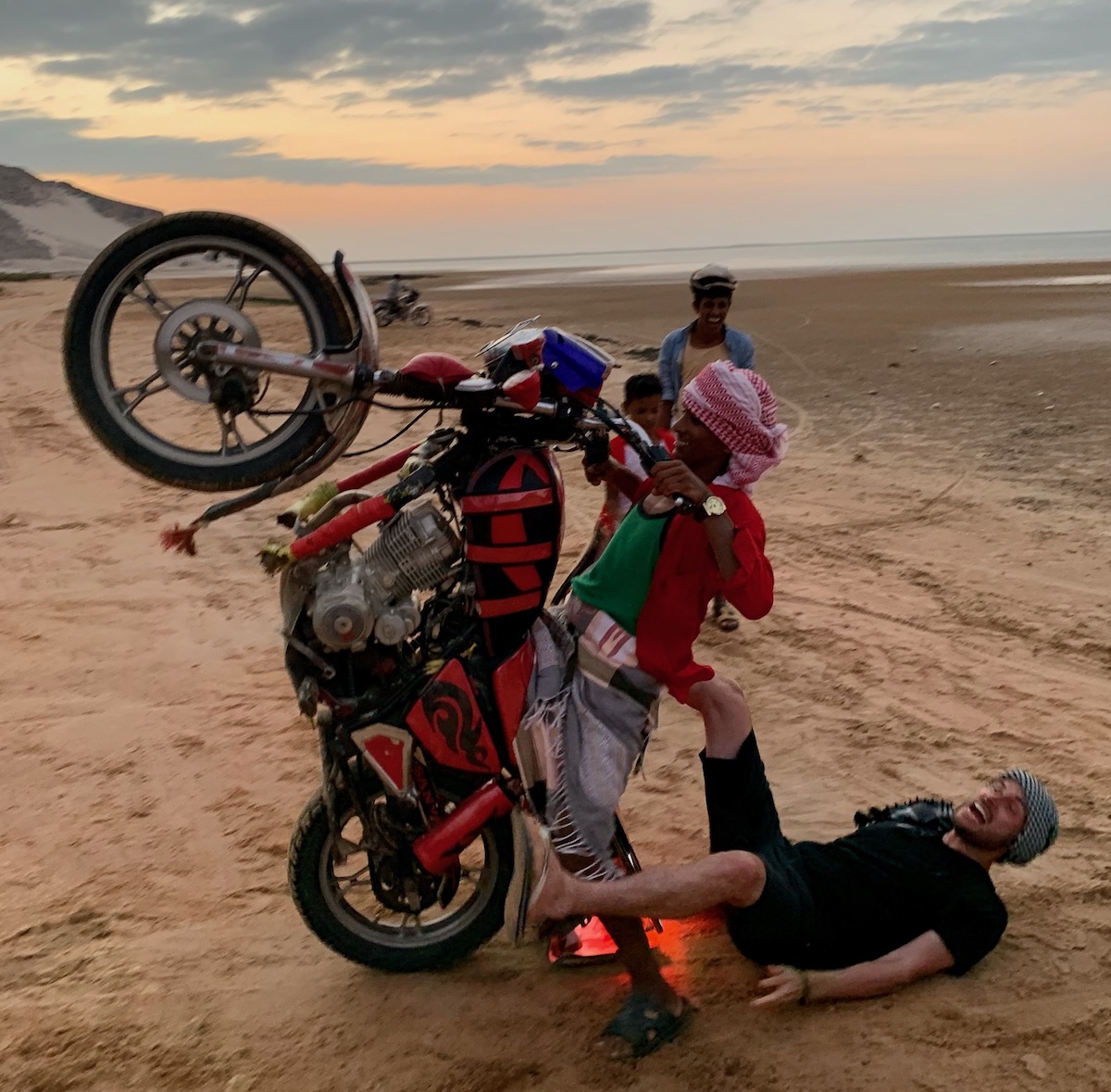 The flexibility of the plan. (You can cancel any month if you want to, with no fuss).
They are very affordable. Maybe the best thing about them and the fact they're way cheaper than their competition is undisputed.
Easy sign-up process. They make it easy for impatient folk like myself to get a quote.
Second-chance payment. I changed my registered card and forgot to update it, SafetyWing gave me a week to sort that out before booting me out.
American Express accepted. Bagging those precious airline points every month while having travel insurance is a win.
Fantastic phone customer service. When it comes to looking for a local hospital for your problem or an explanation of your claim they are extremely helpful.
Coverage in your home country for up to 30 days for every 90 days abroad.
Coverage of up to 4,500 metres of mountain hikes is generous. A lot can go wrong at altitude and being covered for emergency evacuation up to this height is an impressive extra perk in my opinion.

Cons of SafetyWing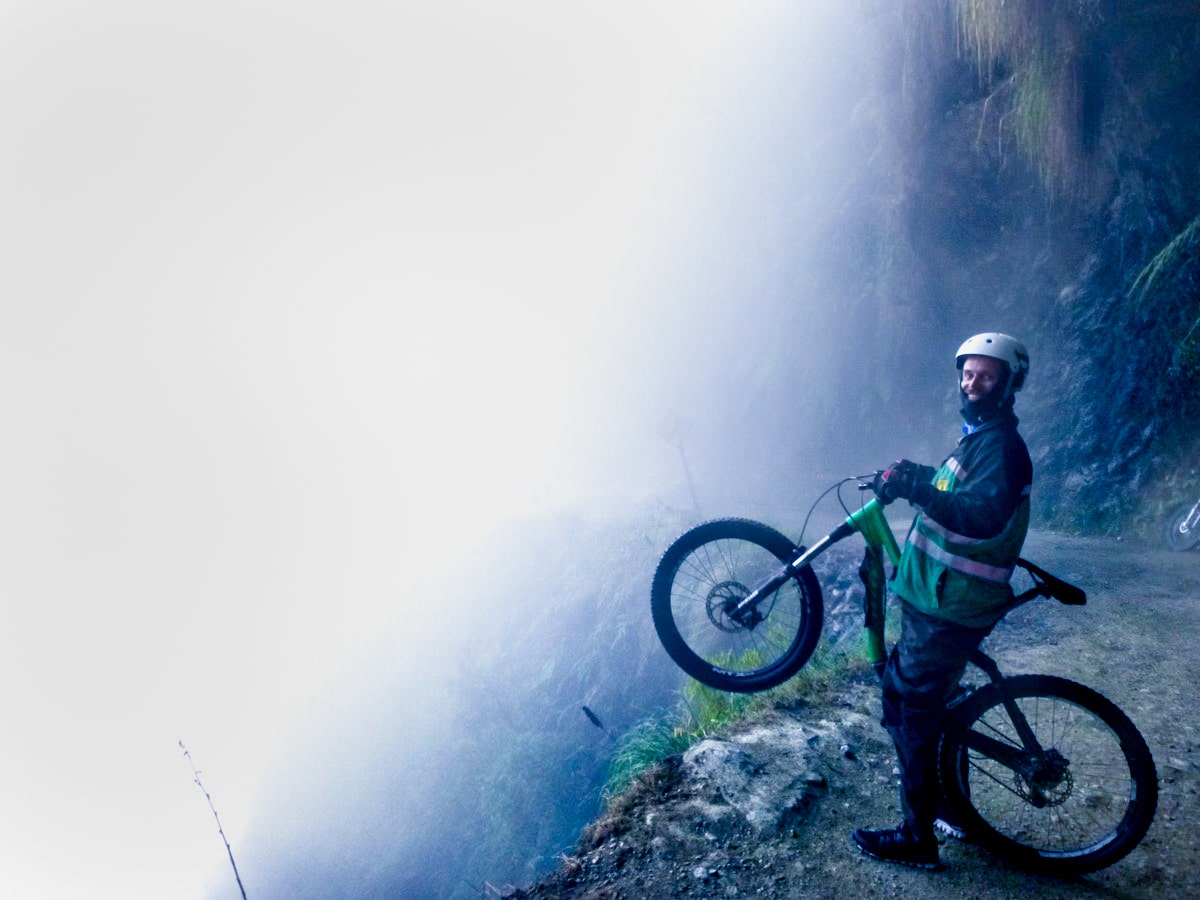 New customer numbers every year. You will need to renew your subscription every 12 months, which is quickly done but you will receive a unique customer number every year. This can become tricky when you have an active claim and I find it unnecessary.
Awful online customer service. I find this to be a common theme with companies nowadays; they go above and beyond on the phone but outsource their 24-hour chat service, resulting in lower standards and raising cortisol levels. While SafetyWing is great at helping you find a hospital when in need, their claims system is very frustrating, you will need to do some chasing around at times. I have had deep interactions with SafetyWing's customer service team recently and I am trying my best to get them to make improvements to this considering most people don't like to call on the phone.
Clunky interface for claims. The SafetyWing website is beautiful, crisp and even funny with all of those cartoon animal characters that they have. The portal that you use to make a claim and to check for updates on it is ugly and clunky and you have to read between the lines for the status of your claims as they lack details. Like I said I have powered through and been successful multiple times but I wish it was easier.
Does not cover electronics. Hold onto that Mac, Kindle and iPhone like it's your newborn child as you are not insured for them.
They are a little bit tight on "extreme sports." I get that jumping out of a plane, or bungee jumping off the Macau Tower is a no-no, but I feel there could be a bit more wiggle room on fun adventure travel sports like volcano boarding in Nicaragua or cycling the Death Road in Bolivia although I appreciate the staff at SafetyWing and some readers would probably find that notion absurd! If you're unsure, click here and see if your adventure sport is eligible for cover.
My 4 Years of Experience With SafetyWing Nomad Insurance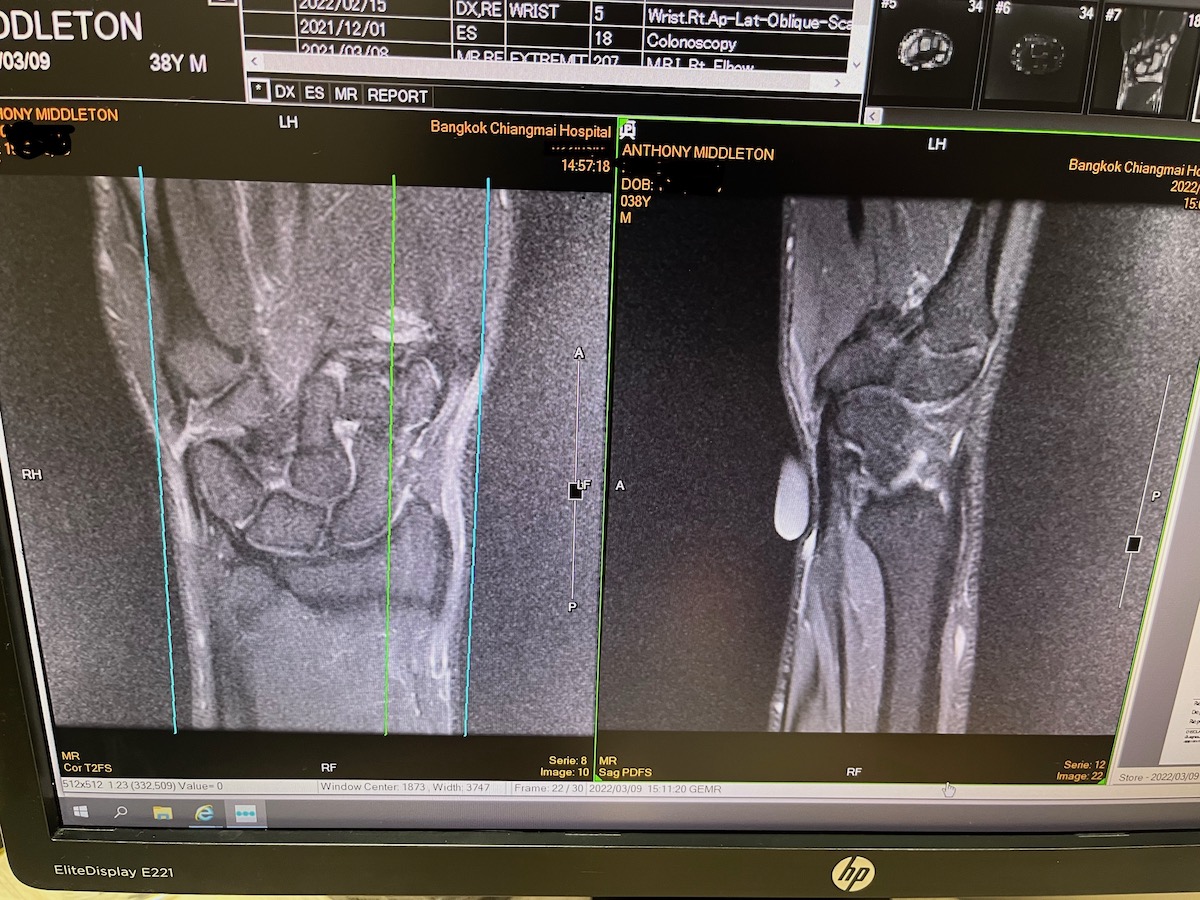 Regarding my appeal that I mentioned before; which was after emergency dental surgery… I had a root canal which took 5 awful visits, I also chipped my crown and got it replaced. Dental crowns are classed as aesthetics and are not covered under SafetyWing's policy. I appealed as the crown was chipped during the operation and BINGO; the appeal was successful.
I also received most of my money back for an MRI for a torn rotator cuff in the gym and a colonoscopy (sorry if this is TMI but honesty is what I promised and nuance around health is vital when discussing insurance options).
In the 4 years that I have been with SafetyWing, I have put in 4 claims. That's one accident every year, I am due another but I'd happily see a pattern breaker this year and have some time off.
In those 4 years, I would say that I am very satisfied with the overall experience and I can safely say that I never think about jumping ship as I did with World Nomads. This is not a slight towards WN, they treated me well and to be honest I found their claims process to also be less than perfect.
Let's be pragmatic for a second; it's all part of the game. Travel insurance companies are a business and if they can find a loophole to legally not pay you then it is their job to look for that exact loophole.
Another "let's be real" subject is one of the reasons you will see World Nomads getting pushed hard by travel bloggers and influencers is that they pay a very handsome affiliate commission to those who do. I also get a commission if you sign up for SafetyWing insurance via this post, you don't go to work for free and neither do I!
I like to think the value that I provide here is the raw honesty about the good, bad and frustrating with this SafetyWing nomads insurance review and I believe that I have been successful in my promise of leaving no stone unturned here (but feel free to shoot me an email if I missed out anything important).