Getting to the Mt Fuji summit was the icing on the cake for me after a 5-star, first-time trip to Japan so I thought I'd tackle the question; just how hard is it to climb Mount Fuji for beginners, middle-of-the-pack people and experienced hikers?
I personally climbed Mount Fuji as an absolute beginner, it was one of the first mountains I ever hiked, and the confidence that I gained from it enabled me to climb more serious mountains in the future.
There are many ways to make the Fuji climb easier or harder for yourself, so before I dig into how hard I found the climb after reaching the summit, let's look at external circumstances that we can control to some extent to make it less difficult.
In order to do that we will look at the best time of year to go there, whether you should do it with a guide or not, the different trails and other options at your disposal.
Can You Climb Mount Fuji Independently?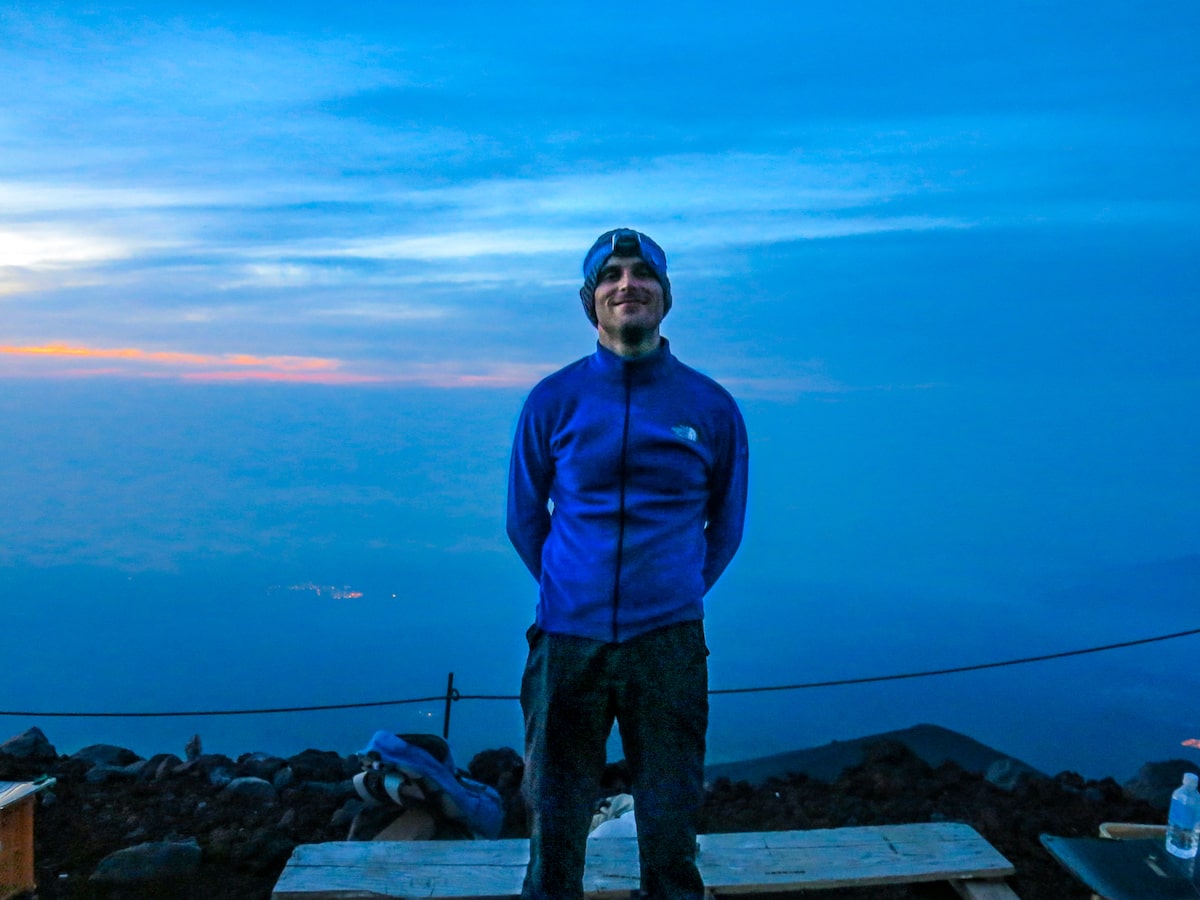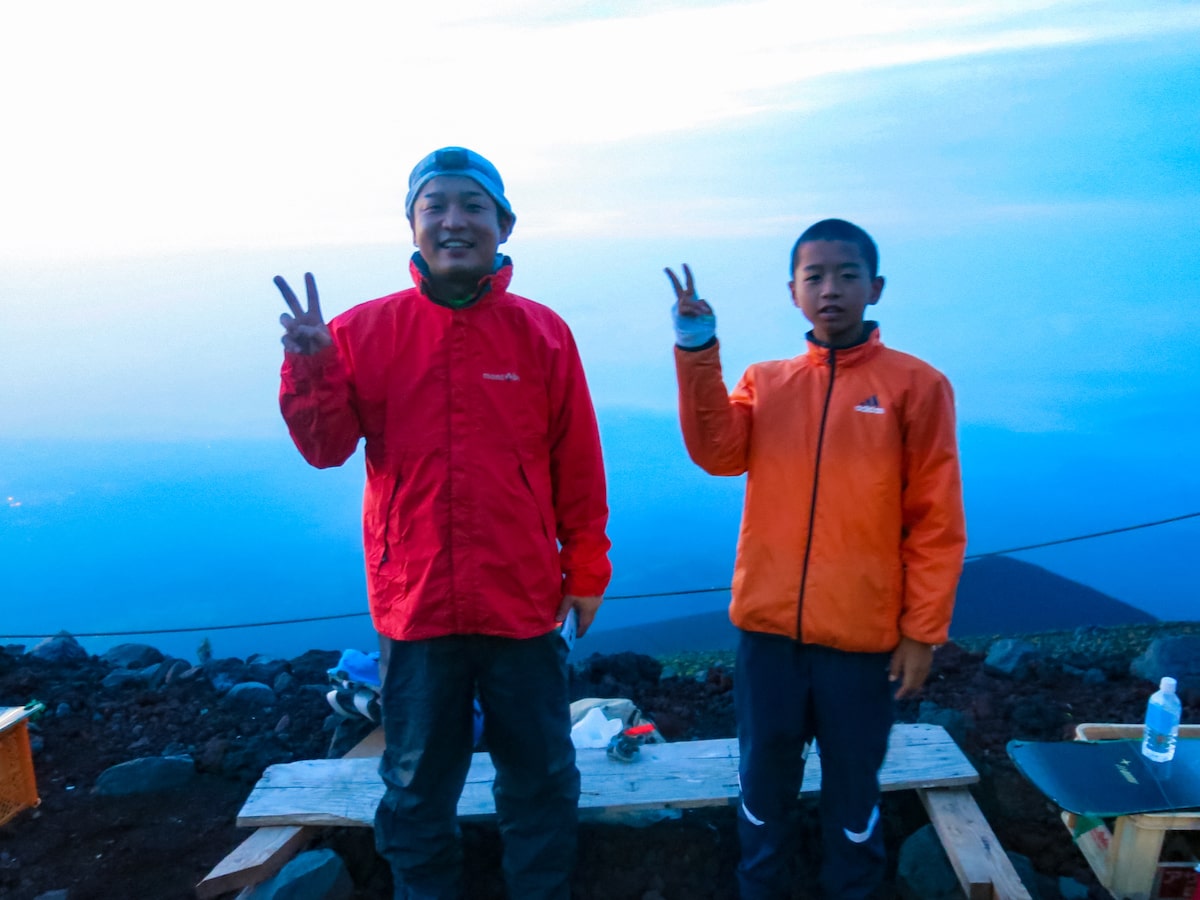 Ascending Mount Fuji on your own, without the help of a tour guide is possible, I did it and Fuji was the highest I'd ever attempted by a good couple of thousand metres. It comes down to whether feel comfortable getting up on your own, or not.
Climbing Mount Fuji (in one day) gave me the confidence to summit Mount Kinabalu in one day, a few months after Fuji, before taking on the likes of much naughtier mountains, such as Mount Elbrus and Puncak Jaya (AKA Carstenz Pyramid) years later.
So to wrap it up, climbing Mount Fuji without a guide is entirely legal and it's absolutely doable as a newbie if you are reasonably conditioned.
It's generally safe and I didn't get lost, with the exception of one time in the dark when I strayed off course a little for about 15 minutes, but it was all good in the end. I hiked the least popular trail, so I had fewer people to follow until later on, and I don't have the greatest sense of direction…so if I can do it…(you know the rest).
There were a few dicey incidents over the years (7 people died climbing it during the 2017 off-season), resulting in more stringent regulations being implemented for climbers.
Climbers who wish to scale it in the offseason now have to complete and submit an official Climbing Plan, which must be approved before you can start your climb, but for peak season it's really no drama to climb Mt Fuji without a guide.

The Best Time of Year To Climb Mount Fuji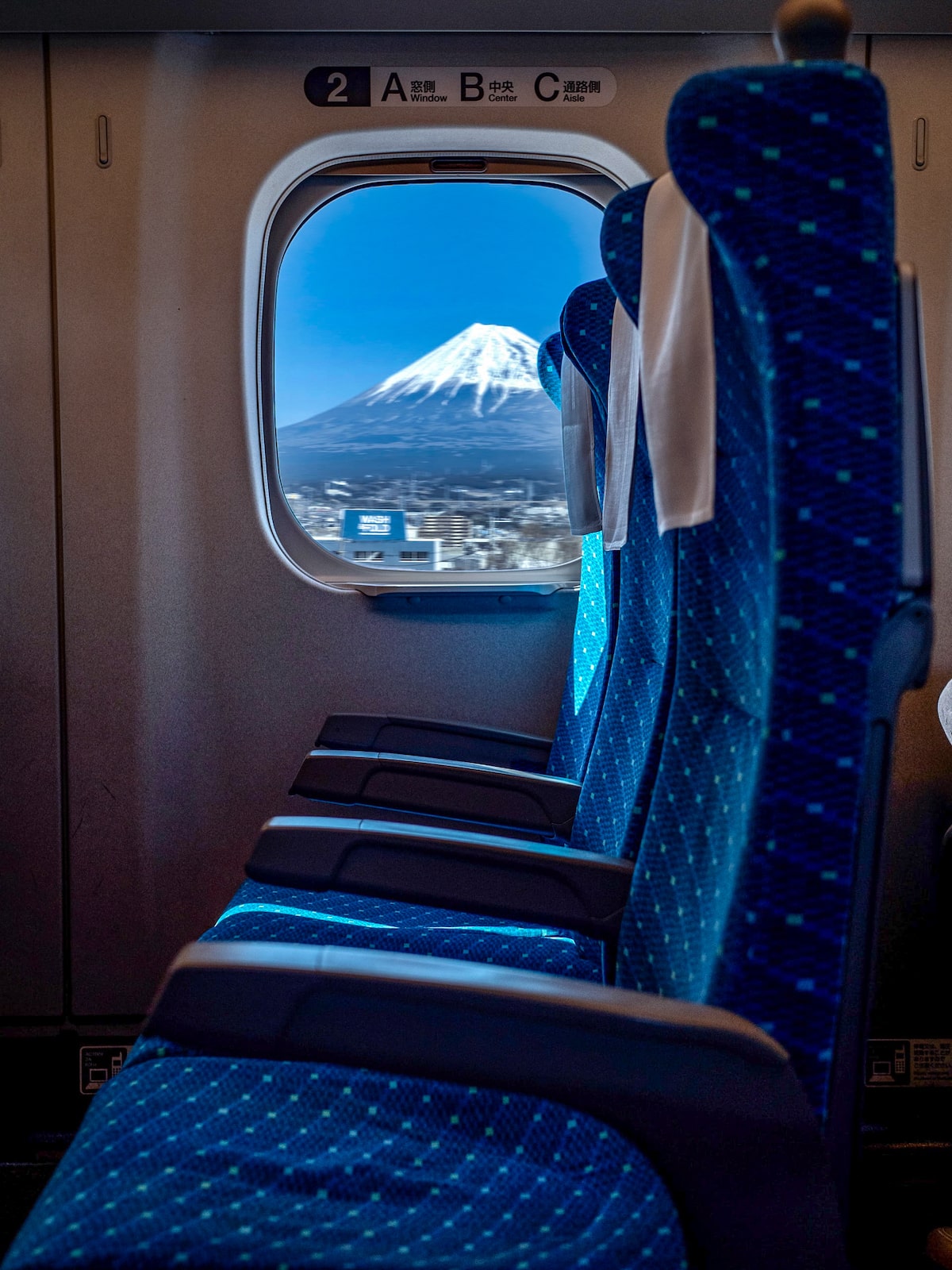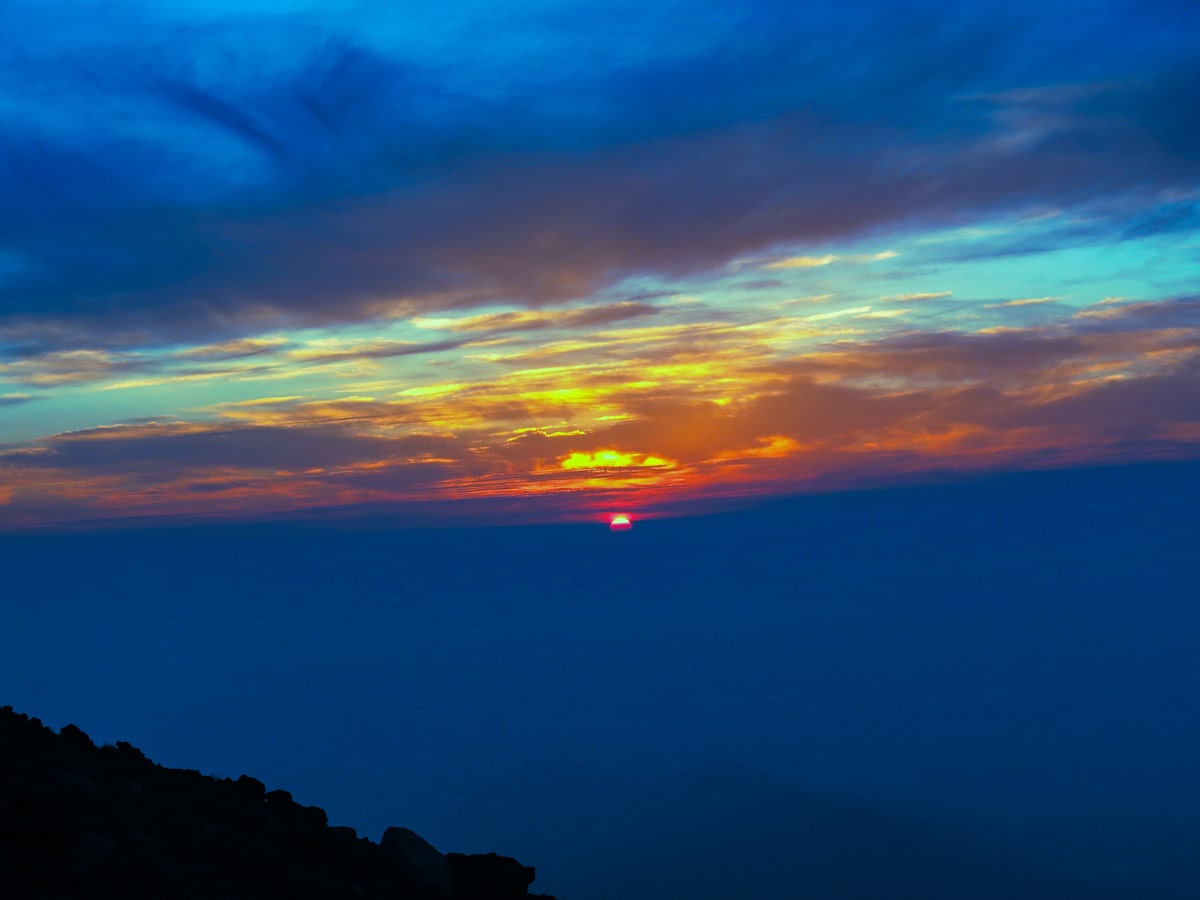 If you want to climb Mount Fuji in the best possible weather, go between the months of July and mid-September. Not only will you have ideal conditions, but all the trails and mountain facilities are open during this time. The temperatures are relatively mild during these months, and most of the snow will be gone.
Peak season coincides with the summer holidays (July 20 to August 31), with the busiest time being Obon Week, where there are so many people climbing Fuji that you'll have to wait in queues at times. For the least amount of foot traffic, try to climb it during a weekday in the first half of July.
From the months of October to March, the mountain is closed to the public. Mid-April to June is considered the shoulder season but be prepared for a difficult climb as the mountain will still have plenty of snow and ice for that extra workout you weren't quite sure you'd signed up for.
It's also important to know that The Japan Rail Pass is much cheaper when ordered online in advance and seeing that Japan isn't exactly bursting with budget-friendly pride it's best to plan ahead and avoid any unnecessary costs.
How Much Does it Cost To Climb Mount Fuji?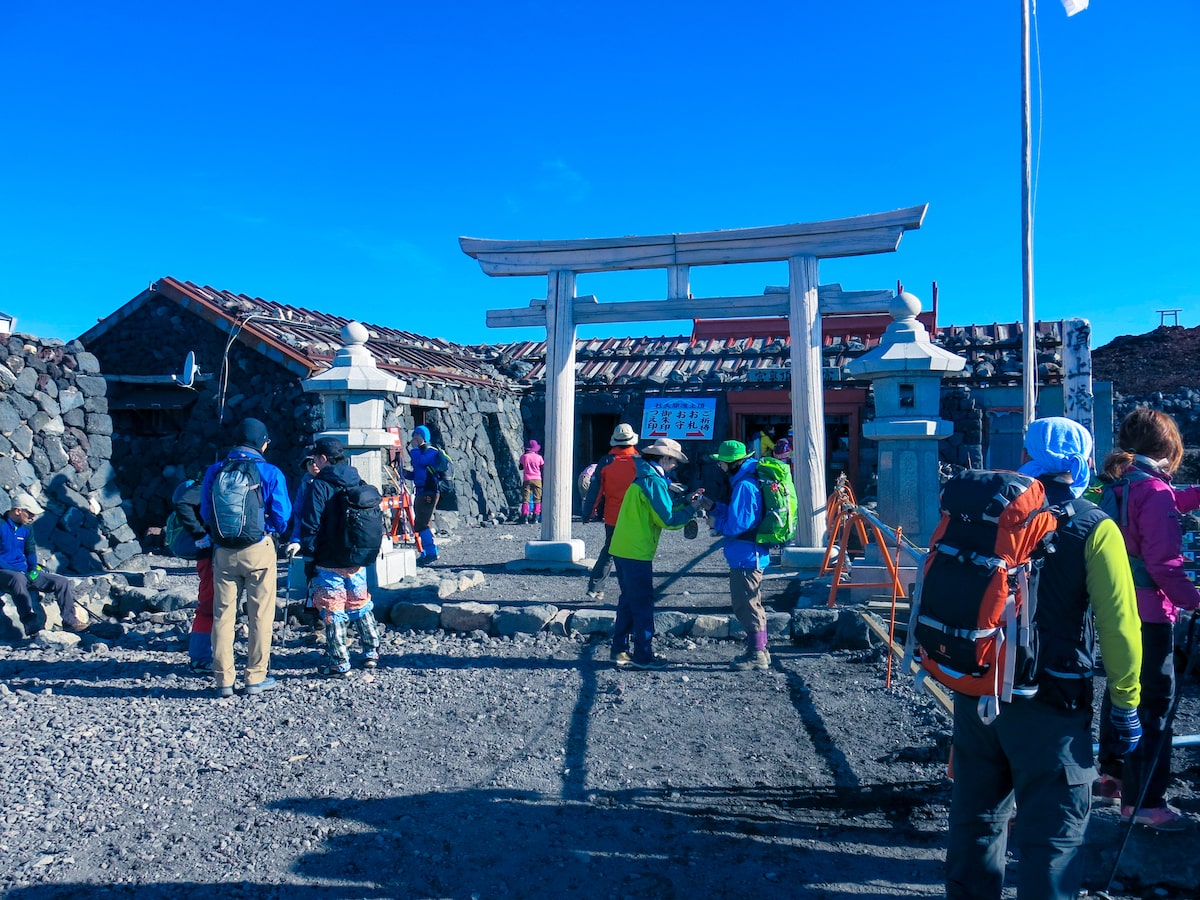 The cost of climbing Mount Fuji varies, as some days are cheaper than others, and DIY'ing the mountain will be more affordable than if you go on a guided tour. Most people climb the mountain over 2 days, which also adds to the price.
For the most part, a guided tour on a weekday in the off-season costs ¥33,500 ($300 USD); if you go on a weekend or holiday it will be an additional ¥20,000 ($180 USD). If you want to go with a tour in the peak season, you're looking at around ¥50,000 for a group tour and up to ¥100,000 ($900 USD) for a private guide.
If you're going solo, you can take the bus from Tokyo and do the 2-day trek for under ¥20,000 ($150 USD). Contrary to popular belief, there's no actual fee to climb Fuji. Things you'll pay for are transportation, guide fees (if on a tour), equipment rental fees (ie. walking stick, warm weather gear, etc.), use of a toilet, mountain hut accommodations, and food.
Climbing Mount Fuji solo? Expect to pay $ 9 USD as a "donation" to enter the park. Nice one.
Hiking Mount Fuji in One Day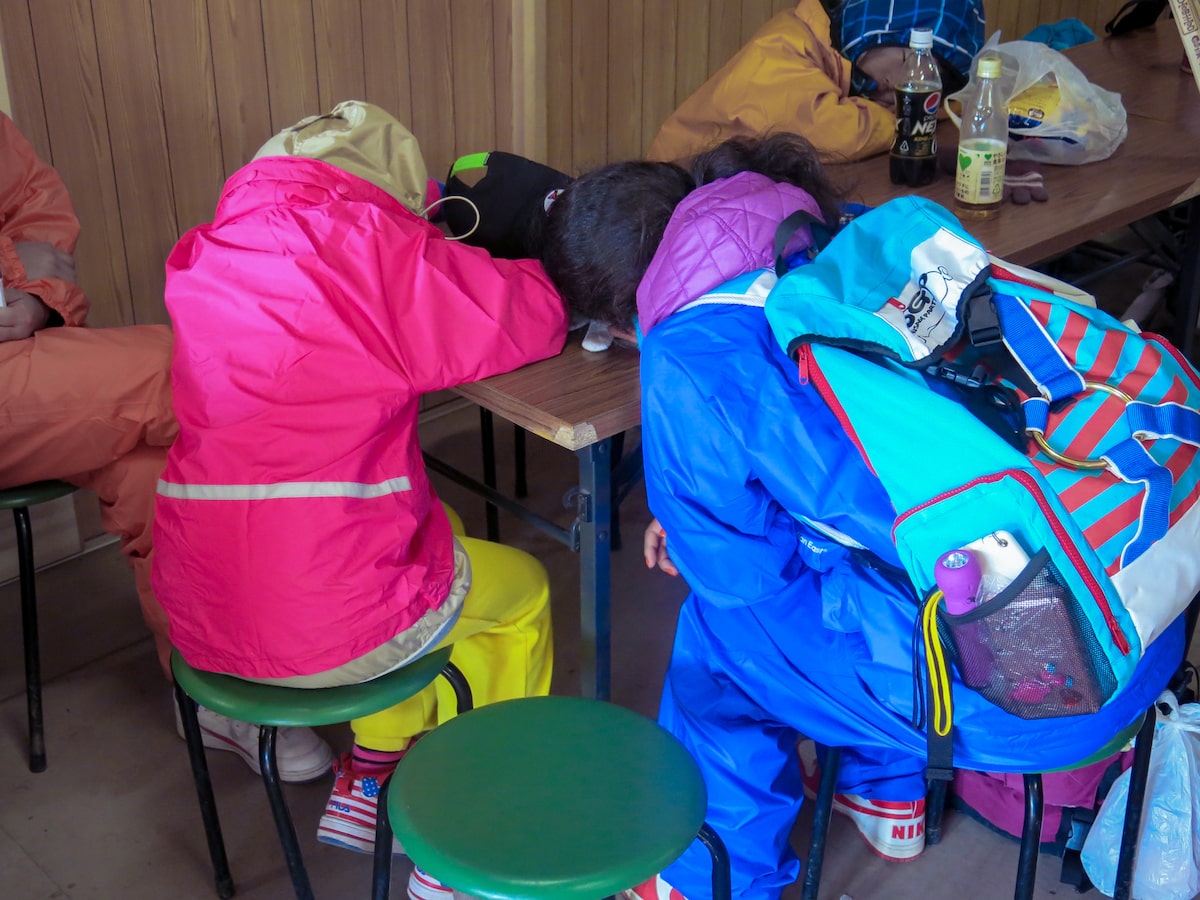 If you're up for an extra challenge, you can climb Mount Fuji in a day (aka the "Bullet Climb") and it can take anywhere from 5 to 10 hours to complete (this is what I did).
However, the majority of people do a 2-day trek due to the difficulty of the climb, and to avoid altitude sickness, or maybe they're just not suckers for punishment like me and they want to just have fun and take in the beauty (I'm working on it).
There are 4 station points where you'll find huts for overnight stays to help you acclimatise while on the mountain. It's recommended to pre-book these as they sell out and you don't want to be caught sleeping outside on the rocky mountain floor.
5th station: 2,300m (7,550 ft)
6th station: 2,325m (7,630 ft)
7th station: 2,700 – 3,000m (8,860 – 9,840 ft)
8th station: 3,100 – 3,400m (10,170 – 11,150 ft)
Although it's "not recommended," by the park, the Bullet Climb can be done in one of two ways. Either wake up early and scale the mountain and be back to 5th Station Base Camp at 5 pm or start your climb mid-day and do an overnight hike so you can see the sunrise from the summit.
Needless to say when answering the question "How hard is it to climb Mount Fuji," the bullet climb makes for a considerably more laborious summit.
Established Trails For Climbing Mount Fuji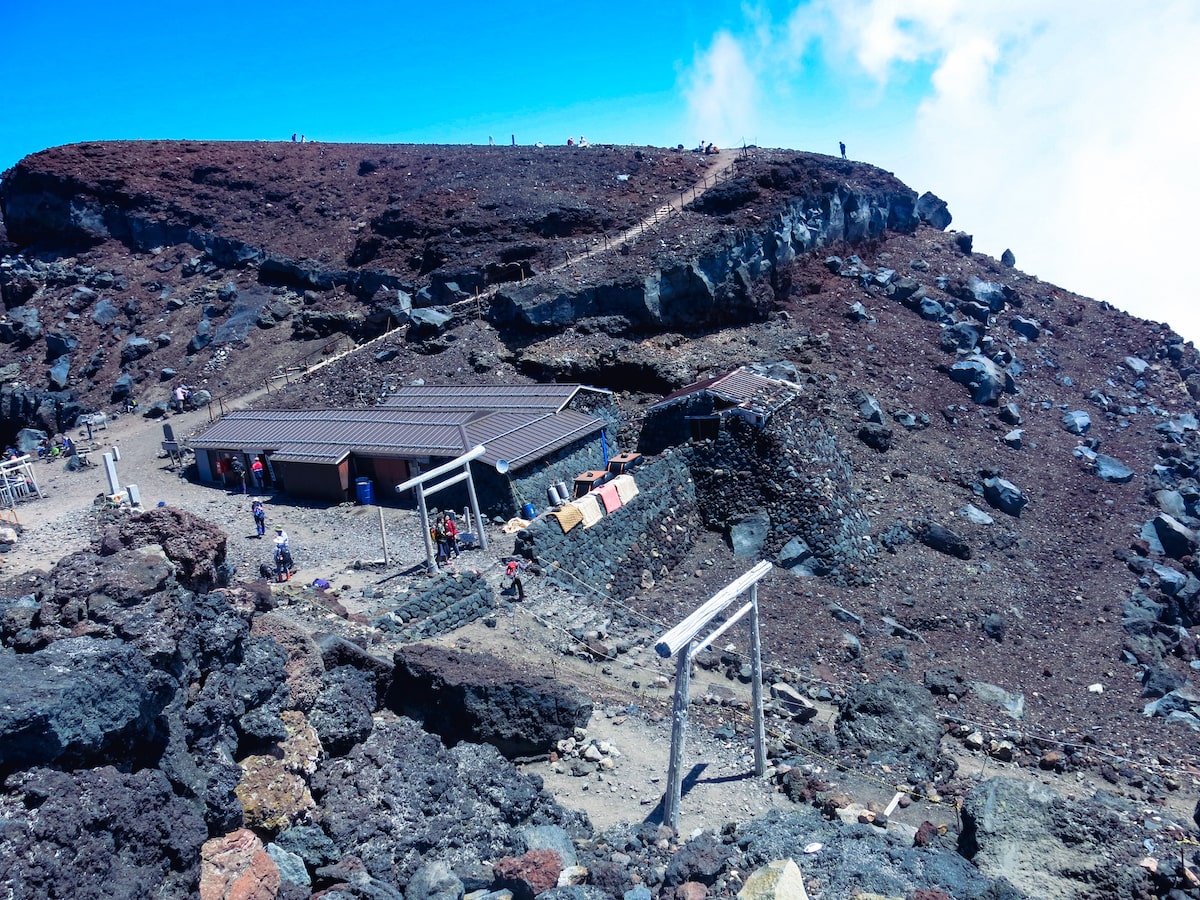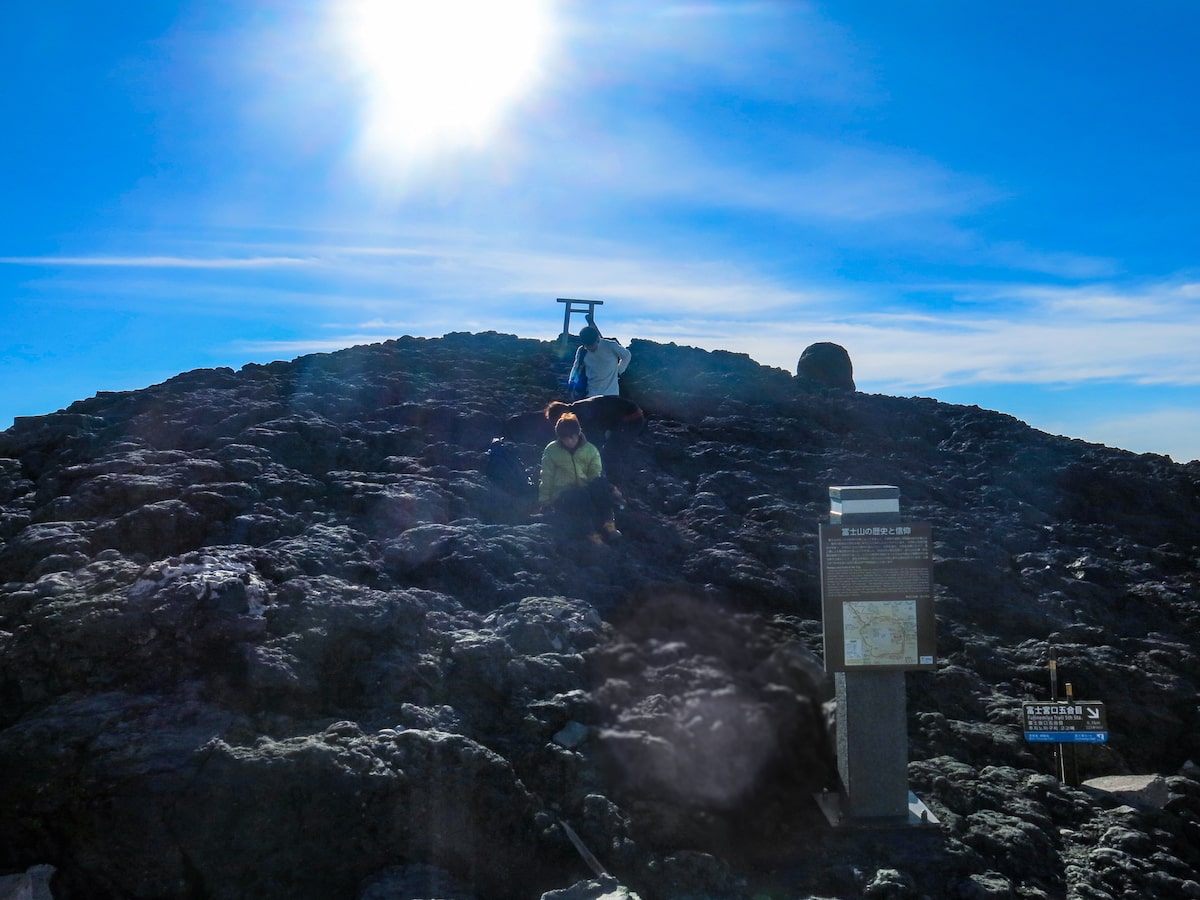 There are 4 trails for you to choose from for your climb, the fifth one is optional (but not generally recommended).
Yoshida Trail
The Yoshida trail is the most popular one and starts at an elevation of 2,305m (7,560 ft) at the Fuji Subaru Line 5th Station. The ascent time is roughly 5 to 7 hours, with the descent being 3 to 5 hours. It's a fairly straightforward trail and although its popularity means it can get congested at times, this is considered the easiest route on Mount Fuji due to its superior facilities such as huts, food options and highly-trained medical staff.
The sunrise is easily seen from any point on this trail, which is great in case you don't make it to the summit in time.
Subashiri Trail
This trail is located at a lower altitude of 1,950m (6,398ft) and starts on the eastern side of the mountain at the Subashiri 5th Station. This is a challenging 8km trek to the summit, but there are plenty of stations along the way for you to rest at.
The Subashiri trail takes roughly the same amount of time as the Yoshida trail, but it's less busy and even has a detour trail to a small peak on the mountain called Kofuji (Little Fuji).
Gotemba Trail
At an elevation of only 1,400m (4,593 ft), Gotemba is the least developed of Mount Fuji's trails and ascending it takes anywhere from 7 to 10 hours from Gotemba 5th Station.
The upside is that it's the least populated of Fuji's 4 trails. However, due to its lack of development, there are no huts, toilets, or emergency facilities until you get to the 7th station.
The trail has a gentle slope and is good for those who can deal with large altitude changes, and you can see the sunrise anywhere on it, however, it is prone to dense fog which can be disorienting.
Fujinomiya Trail
In contrast to Gotemba, Fujinomiya is the shortest trek, starting at Fujinomiya 5th Station which has an elevation of 2,380m (7,808 ft). It takes between 4 and 7 hours to ascend and 2 to 4 hours to descend. Fujinomiya is the second most popular trail with a round-trip distance of 8.6 miles (13.8km), however, it's also steep and rocky.
While It tends to get crowded, the trail branches off to Hoeizan, a secondary peak that offers panoramic views where you can see the Pacific Ocean and Tokyo.
Middleton's Route (Not Recommended)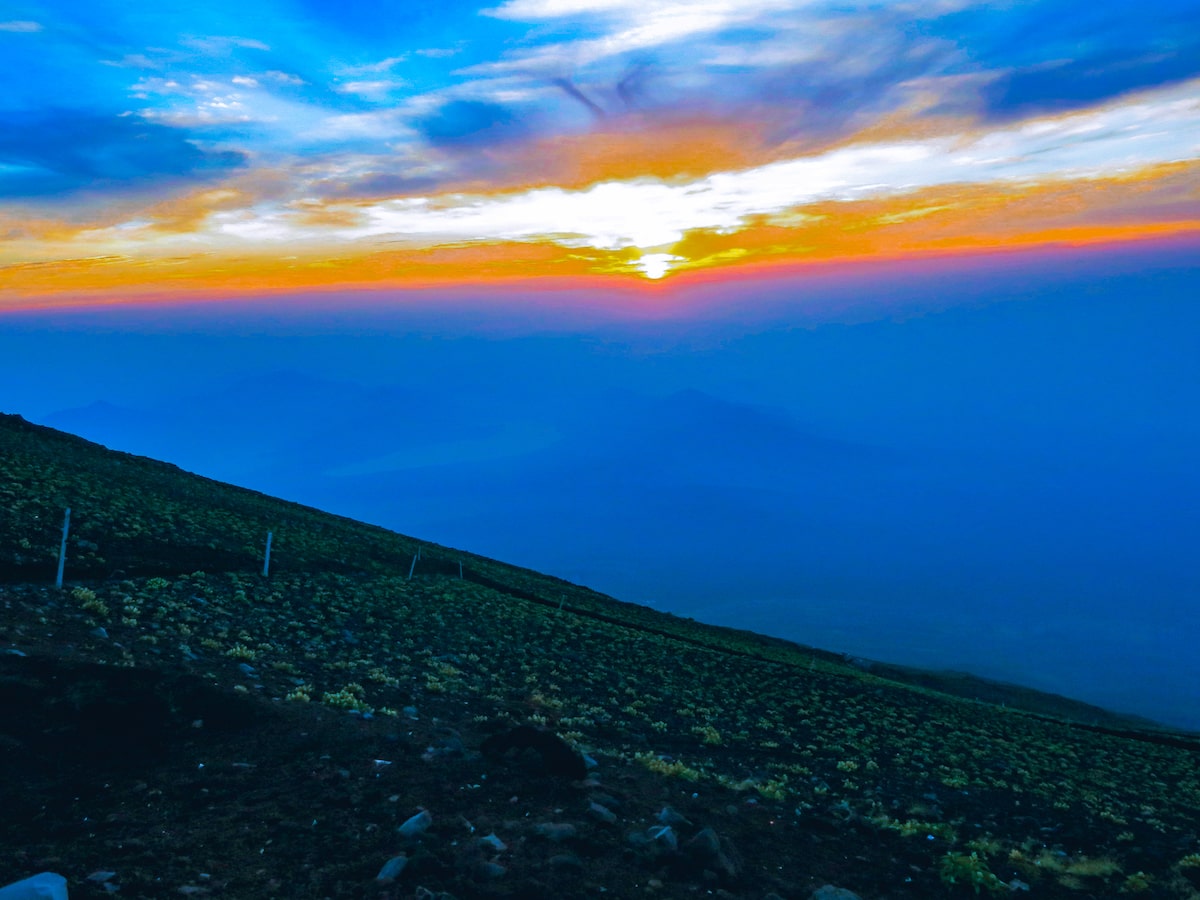 My very own path could easily be named "The Fools Itinerary" too. I walked 4 hours from my hotel in town, up to station 5, then hiked up the Gotemba Trail and back down again in one day. Invented nicknames aside, Climbing Mount Fuji in one day is legitimately named "The Bullet Climb," and I did that plus some more.
I'm not putting it here because I think I'm a superior badass, or that you should try and emulate me in some sort of weird climbing Mount Fuji, willy-measuring contest.
As I stated earlier, I really like to push myself with endurance challenges, however, I have to hold my hands up high here and admit that I massively got my time estimations wrong. English is not widely spoken in Japan and I screwed up with my map… thinking it would only be an extra hour.
Those extra 4 hours really took it out of me, but I made it up and down in one piece. Just promise me that if you do the same fuck up as me, you'll refer to it as "The Middleton Route." Cheers.
How Hard is it To Climb Mount Fuji? (My Experience)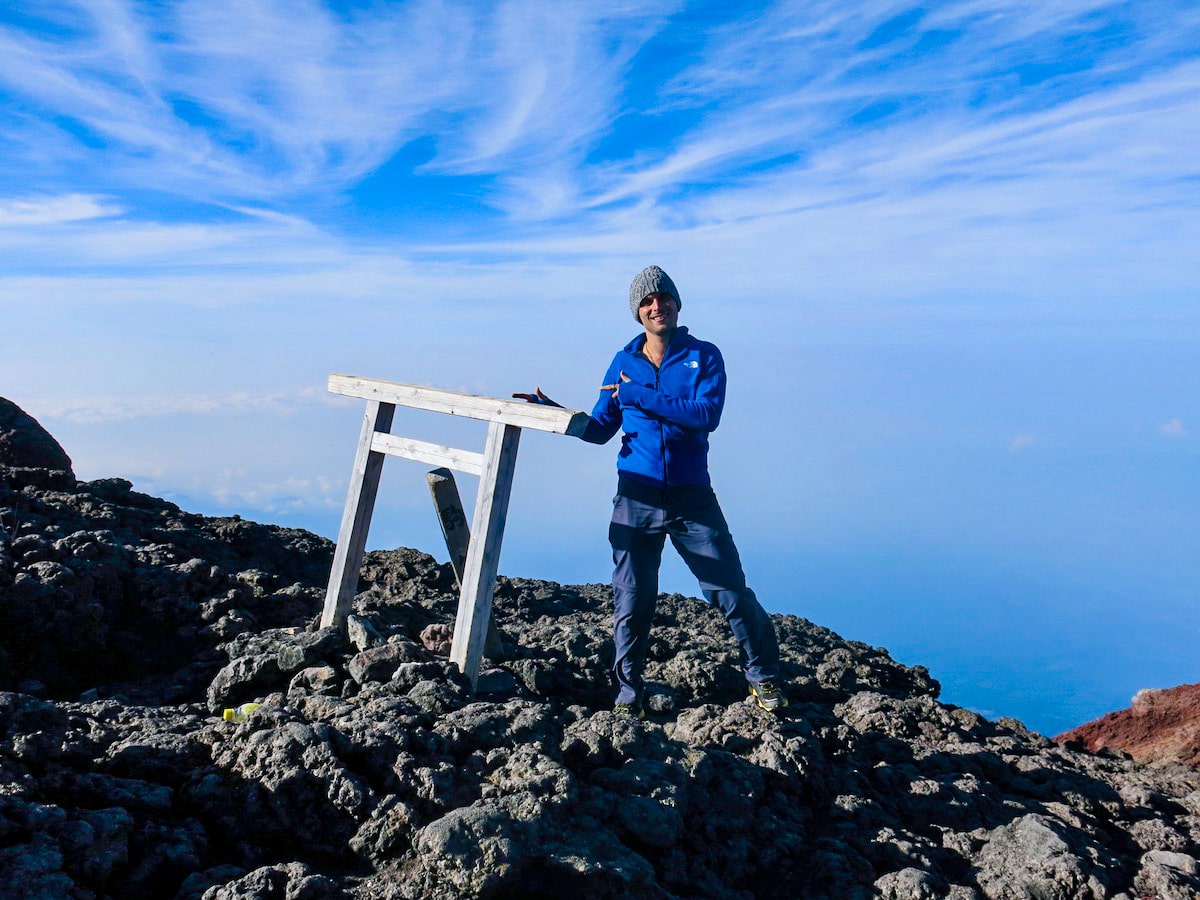 As previously mentioned in my embarrassing revelation, I got my bearings wrong – and speaking of which… there was a panicky period where I was lost in the forest and I kept seeing signs for warnings of bears!
Now I am yet to see a bear in the wild (even though I've been to Canada 3 times) and it's on my bucket list, but it's safe to say I'm happy I didn't achieve this goal on my own, off-piste in Japan.
After paying the 1000 Japanese yen entrance fee (a steal at $9 USD) I knew I was way behind my schedule for seeing the sunrise from the very top of Mount Fuji, but my relief for finally getting there superseded my anxiety a little.
With my daypack on, snacks abound and 5 litres of water – I got my back into it. As I had organised this on the fly, it turned out that the Gotemba Trail was the least-travelled route, which is great as there are fewer queues – definitely a positive for someone like me who is impatient.
However, there are extra challenges one must be aware of if they take the Gotemba Trail, especially if you do it as a Bullet Climb.
One issue was I got slightly lost on the mountain at one point in the dark (I left my hotel for the climb at 7 pm). No one told me that I was going the wrong way (remember Japanese people don't widely speak English and it wasn't too busy anyway), but something just 'felt' off, so I gathered my bearings and in the distance could see some headlights going up, so I corrected the course accordingly.
It's not a nice feeling when you're alone and that happens, a worse version of me could easily have overreacted, but I had my head together that night and everything was fine. It's something to consider though, as I keep reading online that it's "impossible" to get lost climbing Mount Fuji challenge accepted!
Not all routes are created equal (especially The Middleton Route) and most authors online claiming this are talking about more popular routes, so they're right – it's significantly harder to get lost when there are more people to follow.
Nighttime + a quiet Gotemba = more challenges.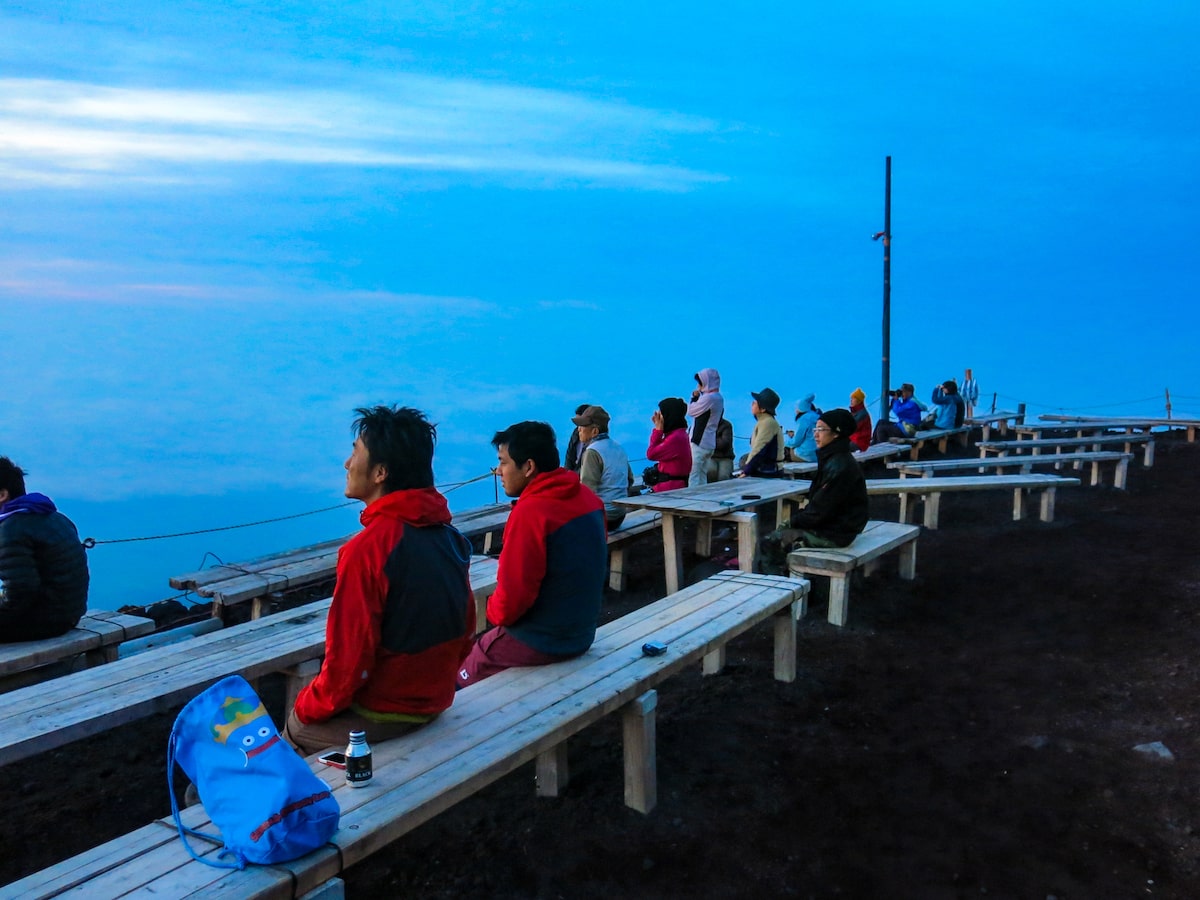 The other challenge is that "stations" 6 and 7 are not really stations at all, just a couple of planks of wood. So there are fewer places to rest compared to the other routes for climbing Mount Fuji.
I was down on my hunkers around station 7 when I met a lovely Japanese father and son hiking together. We spoke in 2/10 broken English plus hand signals/gestures until station 8, which was around 4 am.
Ideally, I wanted to see the sunrise from the very top of Mount Fuji. But sometimes it's just not meant to be and with my earlier Mount Fuji logistical errors, I decided to do something I should do more often; stop and smell the roses.
So I sat with the young boy and his father, exchanging awkward, but genuine smiles until the big event…sunrise at Mount Fuji. Wow. It was spectacular and another positive for the Gotemba Trail. I didn't know this at the time, but from this route, you can see the sunrise perfectly from anywhere on that trek.
When weighing up the pros and cons of this trail, this one is surely a biggie. Japan's nickname "The Land of The Rising Sun" was not lost on me in this beautiful and powerful moment.
Fresh from the rest and revitalised by the sun, I got up there with an extra bounce in my step… I was a new man and my spirit animal was possibly a mountain goat.
The rocks closer to the top were even steeper, but within a couple of hours, I was elated at the very top of Japan. It's been said that happiness is only real when shared, but I was in a complete state of bliss on my own.
It felt amazing and with Japan's impressive technology, I had full bars on my phone to call my mate back in the UK from my Skype account. God bless pocket WiFi in Japan!
I've since seen people complain about the commercialisation of Japan's most famous natural landmark. I do get it, I've felt exactly the same way before about other iconic East Asian destinations. Admittedly, I did not give two shits on this day; I was relatively new to travel and I was having the time of my life.
I got some shut-eye at the top after photos, stocking up on more water and hoovering up a big bowl of noodles. I woke up about an hour later and began to make my descent.
Climbing Mount Fuji taught me a valuable lesson about mountains at this point; coming down the mountain is often as hard as getting up it and the hard work isn't done once you've summited. It's very slippery and with my legs already feeling like lead after the absurdly extra activity I'd given myself, I kept falling on my arse.
A Japanese man roughly 60 years old, kept doing the same thing, both of us in fits of frenzied laughter each time. He was going at some impressive speed, but I wasn't too surprised after quickly learning that this nation doesn't let age affect their health too drastically (especially on the island of Okinawa).
He offered me a lift back to my hotel when we got to the bottom (which at this time in my exhausted state, I would have struggled on foot, or to even communicate by taxi). I could have kissed the man, what a champ!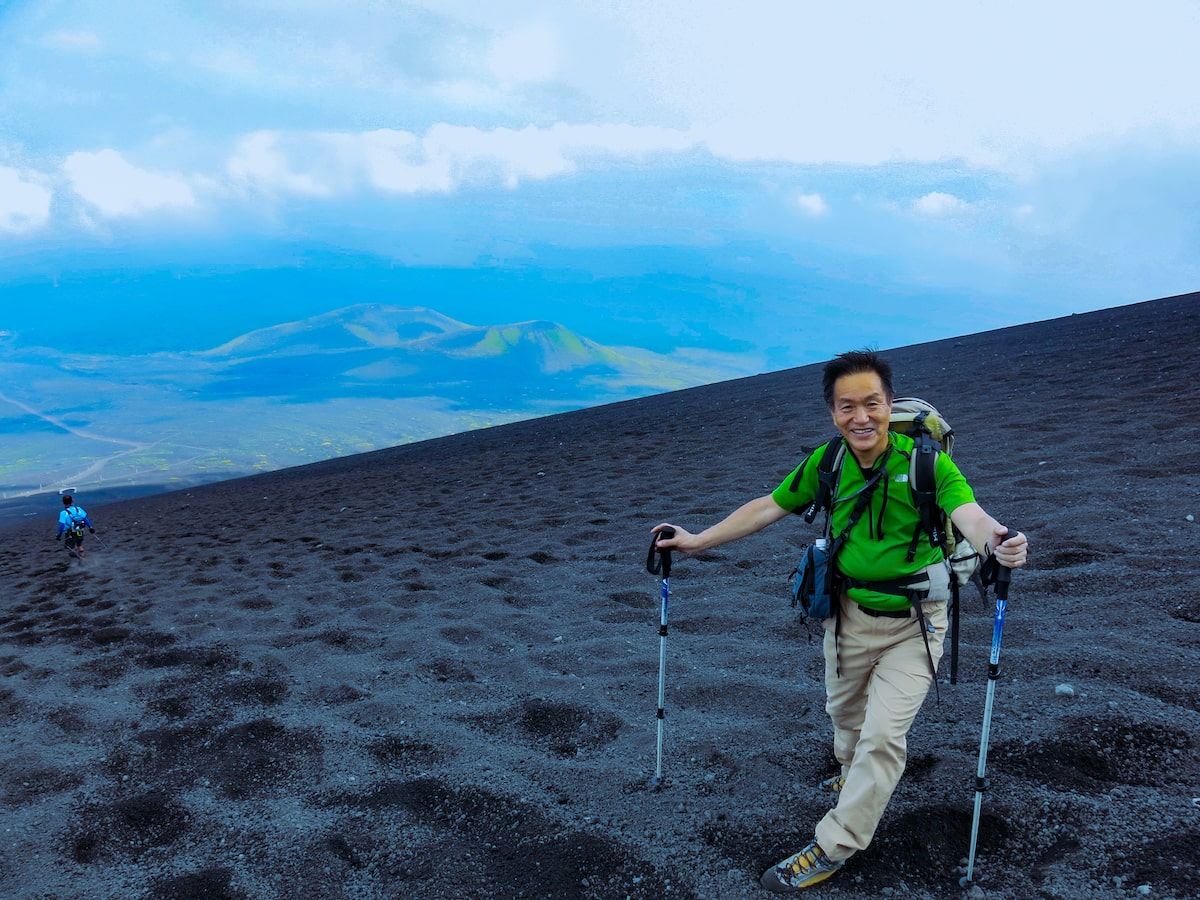 Roughly 14 hours after setting off, I was back in my hotel bed after a glorious shower. I was so spent that I fell asleep with the lights still on.
If I was to do it again (I won't, the Japanese even have a saying for this; "A wise man climbs Mount Fuji once, only a fool climbs it twice." 一度も登らぬ馬鹿、二度登る馬鹿) I would pack some gaiters, as the stones getting in your shoes on the way down becomes annoying very fast.
Also, I suffered heartache after climbing Mount Fuji. I'm a sentimental guy and I climbed Fuji-san with a traditional Japanese walking stick, with the name/number of each station carved into it in Japanese. I sent it home to the UK and it got lost in the post.
Devastating blow.
If you are a sucker for nostalgia like myself, hold onto that until you're home (if possible) and pay the extra for awkwardly shaped luggage on your flight.
How hard is it to climb Mount Fuji? 8/10 on the bullet climb for a newbie, 6/10 for a 2-day hike. It was the perfect swan song for my time in Japan, but I agree with the famous Japanese quote…once is enough for me.