Travel Resources & Digital Nomad Resources: Travel The World Smarter, Make Money From Your Laptop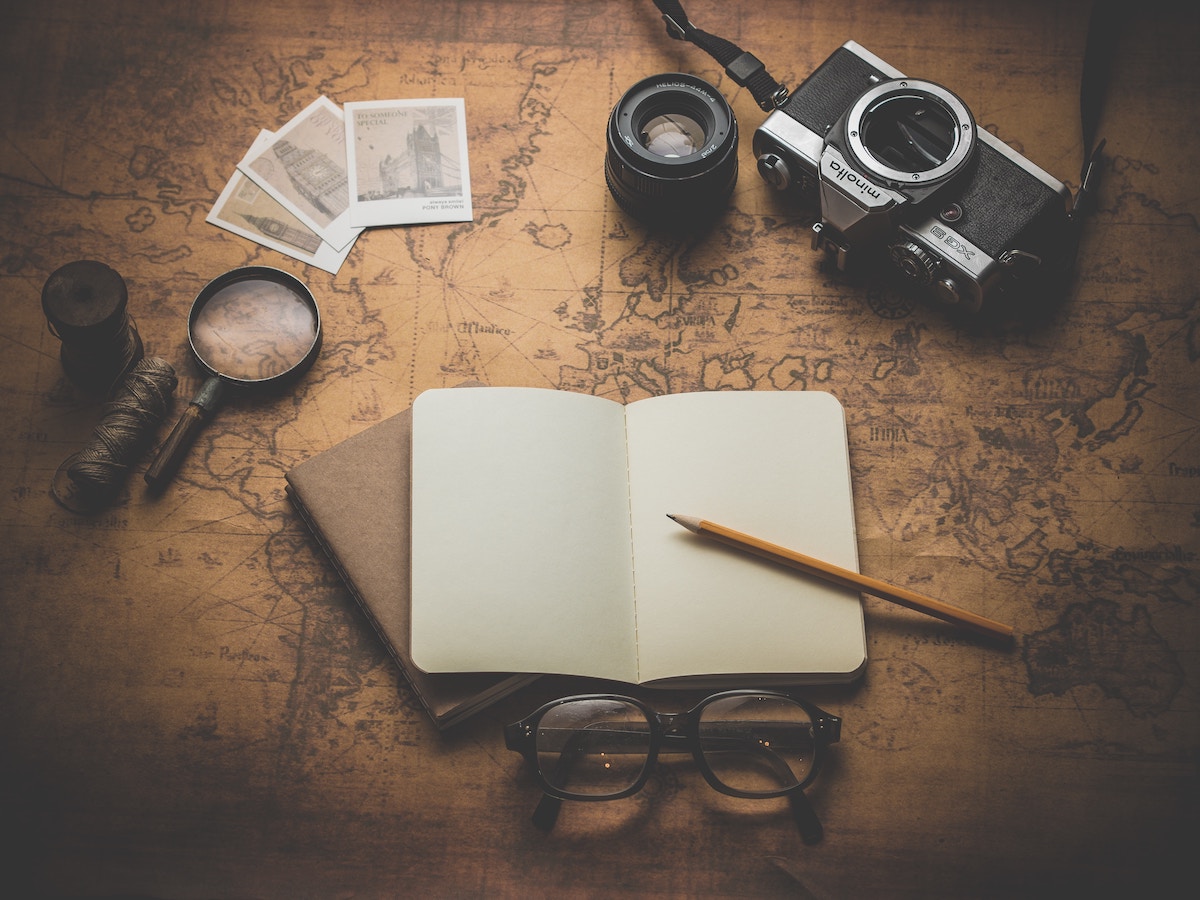 On the 12th November 2011, I successfully completed my first ever Man Vs Clock challenge by leaving home and everything I ever knew on a one-way ticket to Kuala Lumpur, Malaysia. After focusing on paying off my large personal debt the year before, I had a paltry £1,000 to my name, zero income and not the slightest clue how I was going to survive, let alone travel the world!
I was a shit-hot mess with no plan but plenty of passion. I have made several mistakes along the way, which have led me to where I am now. It's been a crazy ride and a vital learning curve. I receive a lot of emails from people who also want to travel or make money online, or both, and so I have created a comprehensive go-to page, specifically categorised for enquiring minds.
Although I can't (and won't) give out unqualified advice on something that I have no knowledge or background in, such as teaching English abroad or long-term volunteering, I have included links to trusted resources within the page for people who aren't looking to make money online at this point or who simply fancy a change in life.
My field is making money online with a laptop and travelling all over this big, beautiful, mad world – that's all I know, so that's what I focus on. Every penny that I have made to this day has been via online adventures, so this resources page will serve people with a passion for travel  and also those who want to make the location independent dream happen: make money from anywhere in the world, on their own time...absolute freedom.
After visiting over 100 countries and making a substantial five-figure monthly online income, I think I'm finally well-versed enough to create such a resources page with details of the best booking companies, gear, advice and articles to help you get started on your own journey, whatever that may be.
Some of the links will contain affiliate links. If you purchase a product after clicking on them I will earn a small commission (at no further cost to you) and it helps to keep this site running. I only endorse companies that I use and fully respect. 
| | |
| --- | --- |
|           Travel Resources Table of Contents: | |
Before You Go/Planning (Saving, Travel Gear, Packing Tips, Insurance, Vaccinations, Flights, Working and Volunteering Abroad)
On the Road (Accommodation, Laundry, Staying Connected and Safety)
Making Money Online (Start a Travel Blog, My Free Ebook, Matched Betting, Freelancing Advice)
Tech and Apps (Vital Apps for Travel, VPN Protection, Cameras, Phones)
Stay Fit and Healthy on the Road (Supplements, Travel Fitness Gear, Articles)
Connect with Me (Keep in Touch With Me)

If you're on this section of the page, let it be known that I am vehemently jealous of you. The start of the story is always the best. Whether you're planning your first trip around the world or are broke as a joke but your dreams are fuelled by the fire in your belly whilst looking to start an online business, this is the most romantic and pure part of the journey.
You will never be where you are now ever again.
So, embrace it and be proud of yourself for taking the leap... Most people never make it this far.
Saving
I didn't save up a lot of money, but I did obliterate my £16,000 personal debt (plus the £1,000 that I left with) all in the space of one year. I did this on a minimum wage salary as a care worker in Newcastle, England, whilst giving pretty much every waking second to paying this off with odd jobs, whilst building my blog up before I left.
Half-a-year hustle – I'm not suggesting you do what I did; it's a deliciously nostalgic story but it's bloody stressful. If you want to make the online gig work, but you haven't started making money yet, I recommend saving up enough money so that you can live in a country with a low cost of living for six months.
$1,000 a month may not get you far in London, Oslo or New York, but if you earn/spend that in a cheaper destination your money goes a long way. Check out this post from the brilliant Wandering Earl: Countries you can visit for $1000 or less.
Digital Nomad Hubs
For an alternative perspective, check out my vampire myth-buster: No, You Can't "Live Like a King" in Bangkok For $1000 (Lies That Bloggers Tell)
Whilst the Bangkok budget story has been exaggerated to the point of delirium, Thailand is still good value for money and I highly recommend Chiang Mai as a good place to get the party started. Here are a couple of other articles that I've written about places around the world that I've lived in:
Whichever place you choose, just make sure you prioritise your business. Don't "fake it till you make it" and piss about on Instagram all day, when you haven't even made enough to afford that $1 mango lassi that you're bragging about.
Delayed gratification is a powerful process which needs you to train your willpower muscles. In order to carry it out, you must resist the daily temptation of an immediate reward in preference of the greater good at stake. For example, that heavy night out boozing in the city cost you $80 USD – this could pay for a private bungalow in paradise in some countries, or a bus across a whole country into a new one in some parts of the world!
The resources below will help you embrace delayed gratification, visualise your money-wasting habits, budget wisely and succeed in your savings goal.
Trail Wallet App – whether you planning to travel the world or start all over again, you should download this app and continue to use it on your journey.
It's the best app for budget travel on the market and it wasn't designed by any faceless middle men in Silicon Valley, but by two long-term digital nomads who know exactly what we are looking for. You can track every categorised expenditure, it's easy to use, and you can try it out for free for the first 25 items.
Unfortunately this is only available for iOS. However, my Android-using friends swear by Toshl.
Books and Movies for Digital Nomads and World Travellers
Reading travel-themed books and watching movies that make you want to wander will make you want to stop your frivolous spends. I always say in terms of goals that you need a big enough "reason why," or you will fail in your quest when times get tough.
Getting lost in books and movies will give you a good enough reason why and strengthen your delayed gratification muscles.
Travel Gear
Deciding what to take on your travels can be an absolute nightmare, especially with the myriad of well-meaning advice online. Travel is not a 'one size fits all' kind of gig; it's more of a 'different strokes for different folks' deal. So let's start off with the important question: should you take a rolling suitcase, or a backpack?
Read this post here if you're not quite sure: Backpack vs Suitcase: Choosing the Best Type of Luggage for your Trip
I left with a backpack that was almost as bad as my fashion sense back then, which resulted in a sore back, rips all over my bag and soaring cortisol levels due to the awful design flaws in it.
Let's say you choose a backpack but aren't sure what constitutes a "good backpack". Feel free to check out this link here:
If a rolling suitcase is more your cup of tea don't worry, I have you covered in A Guide To Choosing The Best Rolling Suitcase For Travel
If you're on the road for a very long time you'll find that your needs will evolve as you get to know your true travel self. For example, I left as a basic budget backpacker, then upgraded to a luxury traveller for a period of time once the online gig started to bear fruit, got a little bored of that and became an adventure traveller, climbing mountains and running brutal ultramarathons in the desert; when I'm not drowning in massaman curry at my home base in Chiang Mai, that is.
However, I think my basic travel gear list should help out all types of travellers. Feel free to pick and choose what to add to your travel wish-list from the link below. I hope it's not too guy-centric, and seeing as women make up my main demographic here they must be getting some value from my site.
I've paid my dues with this one and made every cringeworthy mistake you can possibly imagine. When I see others on the road making the same mistakes I just want to hug them. Or cry. Or both.
Seeing as that would be kind of weird and creepy I decided to share exactly what I travel with instead in this post here:
Travelling With Carry-On Gear Only?
Minimalist? Good on you. Full disclosure: I suck at it! But one person who certainly doesn't is Erin McNeaney from Never Ending Voyage. She's been travelling the world with her boyfriend, Simon, for nine years with carry-on luggage only and has even written a successful book about how to do it.
Even if you're not looking to travel like this long term, there is also great value in it if you need to do a dreaded visa run, or just leave your base for a couple of days and fancy travelling light.
Check out The Carry-On Traveller: The Ultimate Guide to Packing Light
What to Pack for a Short Trip
This short video from Lifehacker lays out the general thought process, with some nifty tips and tricks.
Regardless of whether I'm travelling with a backpack or a rolling suitcase, I always have a day sack with me. This is on me at all times on planes, trains, busses and whatnot, and it has all my expensive gear such as my electronics.
I tend to travel with The North Face Surge as it's strong, reliable and has handy compartments for my laptop and electronic essentials.
If I need a slightly bigger carry-on bag I use my humble, yet dependable Cabin Zero. In fact, I use that for day trips, weekend trips, or even as an emergency hiking day pack. The CEO of Cabin Zero is an avid traveller who got sick and tired of his crappy bags falling apart, not to mention the anxiety of the nagging question: "is my bag too big for overhead luggage?"
And so Cabin Zero was born. Even though the bags are eligible as carry-on luggage, they manage to carry an absurd amount of travel gear in them. They also have gorgeous designs in an array of colours too.
I've yet to try out their new Adventure Cabin packs but expect a full review once I get my hands on one. Check out this cool video below to see how much you can fit into this unsung hero of a bag:
Check out the range of ultralight, Cabin-Sized Backpacks at CabinZero
The NOMATIC 40L - Best Carry-on Travel Pack for Digital Nomads
Although the no-frills aspect of the CabinZero really appeals to me, sometimes when I am taking trips where I really need to have my shit together, I use my NOMATIC 40L as a carry on/day sack instead. The compartment design is second to none, it fits as a carry-on in an airplane, it's water-resistant and durable and as much as I am reluctant to use this very overused and worn-out term, it is quite simple a... game-changer.
Trekking and Mountain Climbing
As it stands, I am trying to complete the Seven Summits Challenge (climb the highest mountain on every continent). I'm currently on 3/7 (number three is on its way) and I have climbed a handful of other decent humps in the sky in the last few years. If you're interested in climbing mountains then get ready for a fully comprehensive article in the near future, until then feel free to shoot me an email with any questions that you may have.
How to Choose the Right Travel Insurance
Yeah, sorry. I hate this expense (and subject) too but it's a necessary one. I rushed this option when I first left and when I needed it the most, I was hit with a big hospital bill. It all worked out well in the end, though, immortalised in the vintage Man Vs Clock post: Plastic Surgery in Thailand, a Cancer Scare, Broke and an Untimely Erection.
But you can't always be that lucky and my luck ran out in Belize.
However, I had learned my lesson by then and had properly researched the best travel insurance for someone like me who travels long-term/indefinitely, but is also a digital nomad; an expat who is based in Thailand and bounces around the globe on a whim.
SafetyWing are three times cheaper than their competitors and offer free private health care in almost every country in the world. That's just the tip of the iceberg regarding how much I love them and what they offer, I wrote a full review article about what bang you get for your buck with the best travel and digital nomad insurance on the block:
Best Digital Nomads Insurance on the Market: Why I Switched to SafetyWing
SafetyWing Digital Nomad Insurance at a Glance
I appreciate that was a lot of information to take in, especially if you are new to the name of SafetyWing or even new to the world of travel insurance. Here are some nice graphics to absorb the information…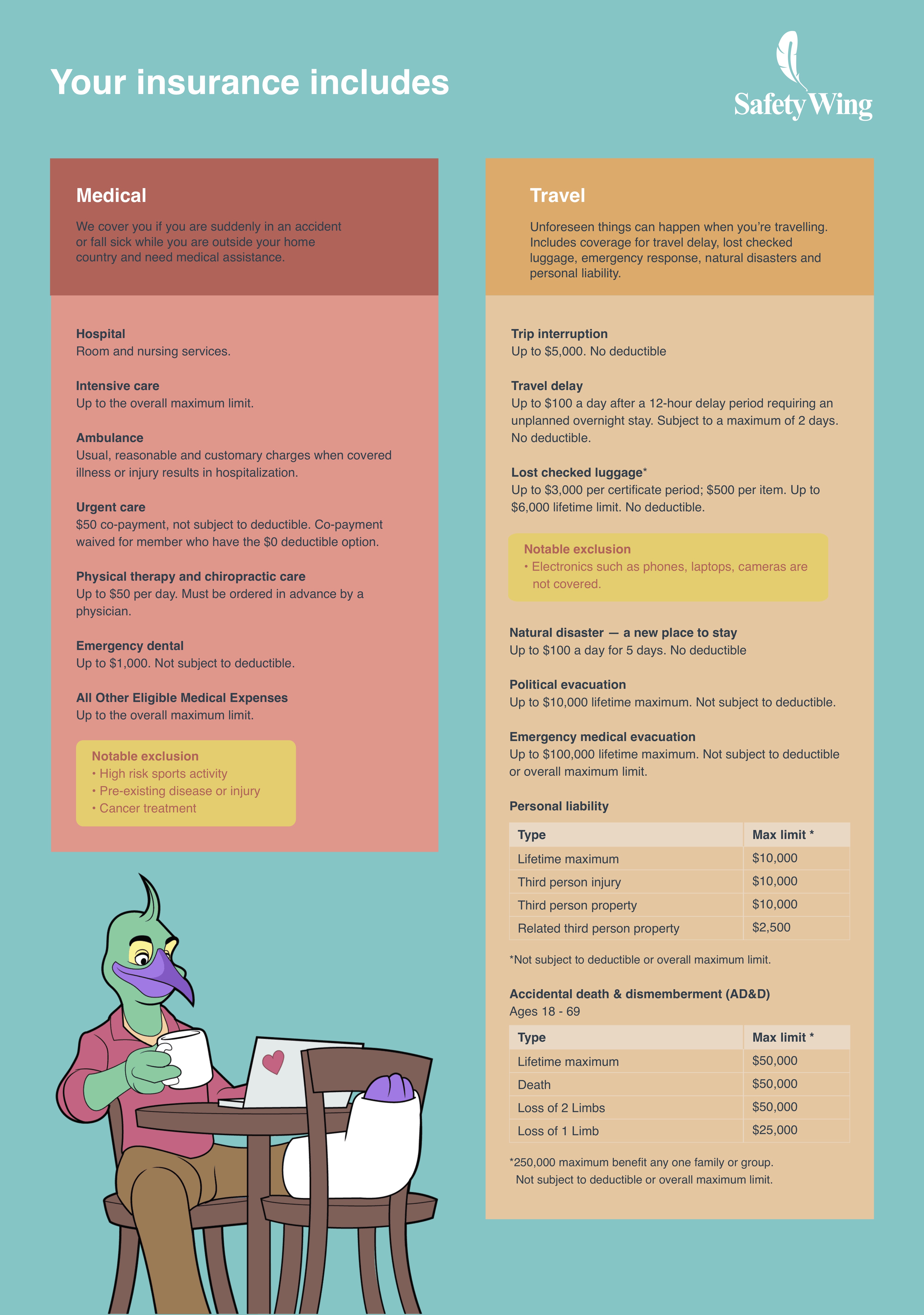 Visas for Travel
The number of headaches (or even heartache for some) that you'll encounter with this subject is based on two things:
Your Nationality
How Adventurous You Are
Your Nationality
I'm not sure if you got the memo but the world is not fair. I never lose sight of how incredibly fortunate I am to be able to travel on a British passport, which is officially the fifth strongest passport in the world. Depending on the political relationship, bureaucracy and other factors, for some countries you may need to apply for a visa before arriving and sit out the agonising wait, while for others you may be able to simply pay on arrival.
How Adventurous You Are
It really doesn't matter if you have the strongest passport on planet Earth; when it comes to going to offbeat places like Turkmenistan, Angola, Eritrea and pretty much all of West and Central Africa, it is a colossal pain in the bum with regard to obtaining a tourist visa.
You should always check the visa requirements for every country that you plan to visit – even if you think you're ok, it's better to assume you don't know and do your research as the visa goalposts move all the time and world leaders fall out with each other more than the characters of Mean Girls.
A perfect example of this would be when I, as a British citizen got rejected when applying for a tourist visa to the USA because I had been to perceived problematic/suspicious countries in the past.
You should also find your country's official governmental information page and bookmark that. They should have advice on "entry requirements" to each country or a similar synonym. The UK's is: https://www.gov.uk/foreign-travel-advice.
Your official governmental site for travel will also link to bonafide online visa application forms too, so less chance of getting scammed. Something like this: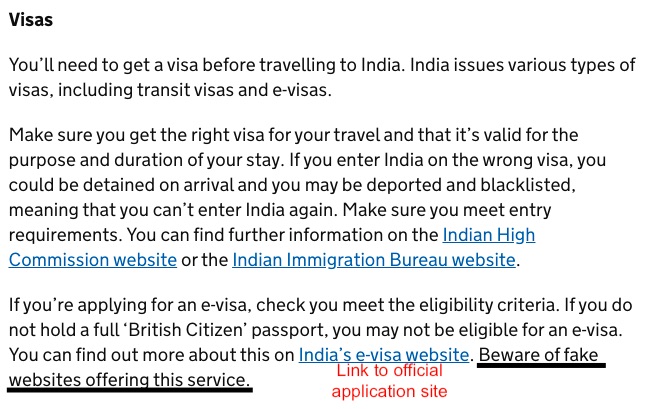 Vaccines and Medicines Needed
If you're open to travelling all over the world then you will need the following vaccinations:
Hepatitis A
Hepatitis B
Typhoid
Yellow Fever
Rabies
Japanese Encephalitis
Don't wait about for this necessary evil as some of the vaccinations require you to go multiple times and some need to be several months apart. You can get a top up on your travels, but it's best to get the party started as soon as possible as some countries won't allow you in unless you have proof.
For example, I recently flew from Kenya to Thailand and I had to present my yellow fever certificate and stamp to the immigration officer.
Malaria and Dengue Fever
As it currently stands there is no effective vaccine or medication to prevent dengue fever. The best thing to do is avoid mosquitoes and avoid being bitten by them. Easier said than done, because they're hungry little demons with wings.
As for malaria, I've tried out all the tablets and the best of a bad bunch really is Malarone (but I am not a doctor and you should certainly talk to a medical professional over me for more information on this subject). Side effects can be:
Nausea
Vomiting
Headaches
Stomach Pain
Diarrhoea
Weird Nightmares
Doesn't sound too fun, right? No, but neither does malaria. This is the best it's going to get if you're going into a high-risk malaria zone, and the above side effects may occur, but that doesn't mean you'll experience all of them or have a strong reaction.
I've met some absolute raving loonies on the road who refuse to take malaria tablets in highly affected areas or even spray themselves with spray because it's "unnatural," as they gallivant around the globe on a ten-tonne piece of metal that flies in the sky.
The irony is never lost on me. Take your pills in highly affected malaria and dengue areas, always close the mosquito nets on your bed when provided for you and spray yourself with a couple of travel-friendly sized 100% DEET insect repellent when out at dusk and dawn, as that's when the little feckers are most likely to strike.
Women in their first trimester of pregnancy and those trying for a child should not take malaria pills, it goes without saying; chat to your doctor about it.
If you're not travelling long term and are based somewhere with the little parasites, you should definitely invest in a zapping racket.
A world traveller should also travel with bundles of reliable mini duct tape – it has many uses but it's also great for covering up cracks in doors and windows in order to keep the mosquitoes out and patching up mosquito nets.
My final and absolute number one golden tip for this subject is to travel with Tiger Balm in your bag of toiletries (don't worry, none of it contains tiger parts). It's a menthol-smelling, wax-textured, teeny tub of joy that you apply on your mosquito bites to help with the itching.
Unfortunately, I am very susceptible to the evil fangs of a mosquito so, trust me, this is a gift from the heavens when you're suffering and scratching. It also helps to relieve muscle pain.
Don't forget to stock up on Tiger Balm before you go.
Choosing Your Flights
I've never booked a round-the-world ticket. I thought about it back then, when they were all the rage at the time, and it seemed like not a week passed by without the eternal question: Should you buy a-round-the-world ticket, or wing it as you go?
I'm glad I never bought one. I like flexibility and freedom, and booking as you go offers that. But if you have allotted time, such as a strict gap year, and/or have a personality which embraces rigidity then it could be a good option for you.
Booking as You Go
Visa expiring in your favourite digital nomad hub? Looking for a flight to get your adventure on the way? Just broken up with a crazy, scornful local? Or simply need a break from work?
I keep it simple and always use these two comparison websites:
Top tip when using these sites: Avoid paying a third-party option like GotoGate, Edreams etc. unless it's an absolute must (you're travelling to an off-beat destination like myself recently in West Papua and that's the only option that they offer). In most cases, select to go directly to the airline's website and deal directly with the airline as most third-party companies are a pain, often not emailing you when there is a flight change.
Take that advice from someone who has been burnt one too many times from that!
Business Cards for Digital Nomads
Business cards build bridges and open doors; never leave the house without them. I use MOO Cards. They have a very responsive customer service team, and you can get them to print out a selection of your favourite travel photos on the back which gives your business/blog a really personal touch.
Check out a few of mine: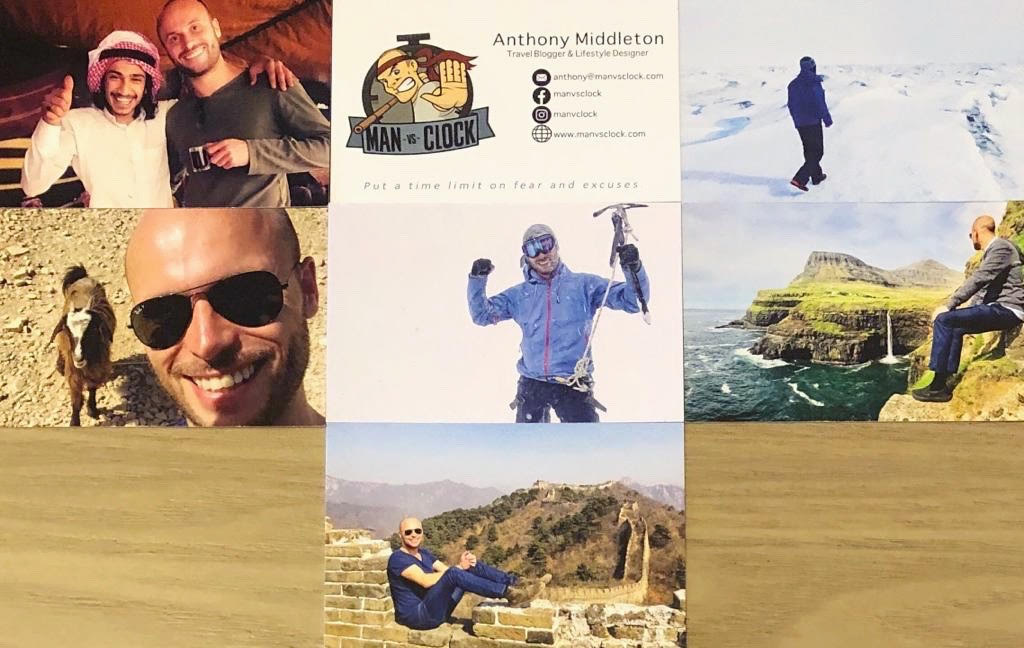 Stay connected and add a personal touch with MOO Cards:

Working and Volunteering Abroad
As I mentioned at the start of this article of travel resources, this is not my area. But I do know trusted people who swear by these companies and a few of them (working on a cruise ship and teaching English) were my contingency plan for if things went tits up!
How to Work on a Cruise Ship – I have never met Wandering Earl but he seems a lovely guy, and he offered me great advice via email when I was home and freaking out about leaving with too little money.
Click here for more details about Earl's Working on a Cruise Ship Book
On the Road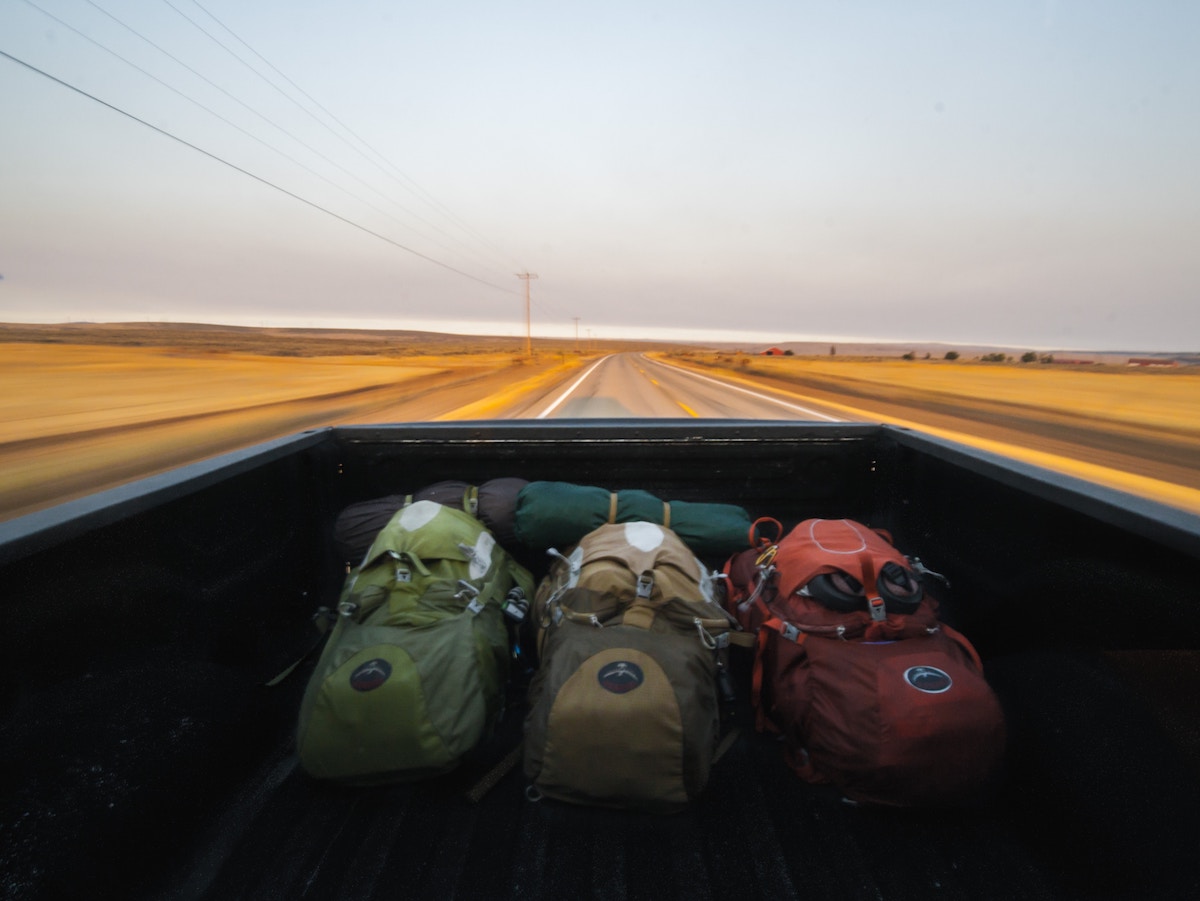 You've done it. You've actually left and you're on your travels. Good job! This part of the travel resources is to steer you away from scams, keep you safe, find the best accommodation for your situation and help you stay connected with your loved ones back home.
Accommodation
Even after all these years I still find this the most stressful thing to plan out of everything. If you're planning on the bounce, there are a lot of things that can go wrong and that you can overlook when booking your accommodation.
Here are my preferred companies – those that I absolutely love and trust after all these years. They cater for all budgets and are hands down the best companies out there.
Airbnb
Before I bought my mortgage-free apartment in Thailand (courtesy of income from my blog, article coming soon), I used this website all over the world, staying in crazy-value penthouses in Colombia, cheap as chips serviced apartments in Budapest, and, of course, bargain basements in Cambodia right at the start.
I still use Airbnb when I'm travelling and need a rest from hotels. Renting a whole apartment is often cheaper than a hotel room, and you have more space and often a kitchen to knock up your favourite meal. House sharing is also an option if you're on a tighter budget.
If you haven't tried Airbnb before, sign up using this link for a $38USD/£34 credit towards your first trip.
Booking.com
My favourite online hotel booking site by a country mile. You'll find the best deals from most areas around the world and it has an unprecedented filter search system. For example, when I am burned out I generally like to have a bathtub (I know, I'm such a princess) and a work desk and the filter helps me find that very quickly. Booking.com is a simple case of "what you see is what you get," with high-quality photos and a myriad of details on each listing to help you decide.
Why bother looking elsewhere if I've already told you the best hotel booking site out there? The exception to the rule is: Asia. Agoda caters towards finding the best accommodation on the continent and I frequently use it when I'm traveling in Asia. It also has a points rewards system, so you can stay in a couple of places for free, depending on how often you use them.
My go-to search engine when I first left all those years ago with little money and big dreams. If you're just starting out travelling this can be a budget guardian angel and you'll often do a double take at some of the deals that you find on the site.
That said, I still use it when I want to travel in style as there are a lot of luxury/boutique hostels out there. Also, I can find a good deal and book a private room if I want to meet new people. Hostels are the most sociable accommodation option, in my opinion.
Aaah, where it all began. The very first accommodation platform that I used when I took the leap all those years ago was Couchsurfing. I stayed in the spare room of a lovely French girl's home in Kuala Lumpur, the capital of Malaysia, and got to see a side of the city that I never would have seen if I was just winging it as the amateur that I was.
Online income took off pretty quickly a few months later, but I continued using the site for the social aspect – some of my highlights include being at an eco-jungle party in Borneo and having a delicious dinner with Syrian refugees and Iranian expats in Erbil, in the Kurdistan region of Iraq.
An ideal option for those who want to experience living with a local family. I have had nothing but positive experiences from this site in India, Pakistan and a handful of other countries. Every time I experience one I ask myself why I don't do them more often.
I've really lucked out on the cooking as well; every meal in a homestay has been heavenly. You can contact your host before if you have any food preferences, every home has reviews from other travellers and it's a perfect way to financially contribute to where you're visiting, all whilst seeing your new destination through the eyes of a local. The site is relatively young (it started in 2013) but I think this one will become more popular in the near future.
Laundry
If you're living the digital nomad dream in your fancy Airbnb pad, with your sexy washing machine and eco-friendly dryer, then this isn't a problem. However, this lifestyle is one of leading two lives...
If you're in "adventure mode" and you're on the road, this can be very tricky. Luckily, I have written a post on this just for you:
Also, laundry is a science that one must learn, and I've made all the mistakes for you already, from shrinking every t-shirt in my bag into a male crop top to dyeing my clothes a different colour on a weekly basis!
So what about if you are in "work mode," with your nice washing machine and all that jazz but have absolutely NO idea how not to ruin all your clothes? Does dark blue go in with the 'darks' or on its own? What to do with new denim? And those pesky reds?
Take a deep breath, relax and get ready for my upcoming post: The Ultimate Laundry Guide For Bachelors, Losers and Beginners
Destination Guides
When is the best time of year to go to your destination? How do you get there and get around? What should you do when you're there? Those are the kinds of questions you'll ask if you're travelling.
A digital nomad is more than likely to ask, "What's the food like?" Is the Wi-Fi strong?" "How long will my visa last?"
Here is what I recommend from my 8 years experience of planning travel:
Lonely Planet Guides
 These guys have been around since 1972, started by an Aussie couple who wrote their first guide in their sitting room. It's expanded to be a multimillion-pound giant in the travel guidebook scene and is seen in many an enthusiastic traveller's hands.
There have been whispers in the travel blogging industry that Lonely Planet has let its standards slip recently, but I believe it to be much ado about nothing. Whining is addictive nowadays. I'm still very much a fan of the LP guides as a baseline and inspiration for constructing some sort of travel plan.
Lonely Planet PDF Guides: My preferred option. It's cheaper and I can't be arsed to carry the books about. I download the PDF to my iPhone and Mac. It's down to personal preference but I'm sold on keeping it digital and I'm never going back.
Thorn Tree Forum: A community of hardcore travellers from every continent. You get the odd few snarky know-it-alls but in general it's good value, especially when you're really going off the grid and can't find information on any of your usual travel blogs and guides.
Wiki Travel: Up-to-date information on destinations around the world. Very basic setup and user-friendly.
Wiki Triip: An offline travel guide. So useful. I elaborate on it later under the "Tech and Apps" category.
This Article on Shoulder Seasons is a very handy site for visiting places off-peak. Smaller crowds and more deals to brag about taking advantage of.
Nomad List: This is a site dedicated to highlighting the best cities to live and work remotely for digital nomads, based on cost of living, internet speed, weather and other important factors.
My Country and Regional Destination Guides (Coming Soon!) – I only write guides about where I've been, but I've been to a large number (101) of countries and lived in a fair few too. Granted, I am playing catch up right now in order to give you the best information, as my guides aren't your typical kind of stuffy guides and are tailored around all sorts of travel, catering to as many readers as possible.
I focus more on adventure travel in each destination and on quirky/peculiar things to see and do, aiming to bring you information that the typical guidebooks and blogs don't talk about. However, there's a lot to be said for "normal" guides – they are a great foundation from which to get started and help you find quick answers to things such as tipping etiquette and avoiding social faux pas when you're on the road.
Transport
Rome2Rio: Discover how to get anywhere by searching plane, train, bus, car and ferry routes.
The Man in Seat 61: Mark Smith is the Godfather of train travel and he has a very user-friendly search system to find exactly what you need.
If you plan to visit Southeast Asia, I highly recommend the reliable search engine at 12GO.Asia do all the hard work for you so can take advantage of bus-train-boat combo tickets.
Uber: Good old Uber! Long gone are the days of being ripped off by moody, unscrupulous taxi drivers (who have no idea where they are going). - Sign up with Uber with my referral code anthonym9105ue to receive your first ride absolutely free of charge. You can also use the exact same code anthonym9105ue for the Uber Eats app when you sign up and get up to $5USD off your first meal, depending on which country you are in. Bon appétit!
Grab - Also for those heading to Southeast Asia, The Malaysian company have bought out Uber in this region. Sign up to Grab with the promo code GRABMANVSCLOCK and you will receive up to 40 Thai Baht off your first Grab ride.
Staying Connected
Daddy's girl? Mummy's boy? Long-distance relationship? Simply want to let people you hate know that you're having a considerably better time than them?
We've got you covered here.
Social media is the obvious one, but I limit my time on it because I believe overuse of it is negative for mental health and it's such a time suck. Here are a few options if you want something a little more personal and intimate to keep up with loved ones back home:
FaceTime: You need an iPhone for this of course (and so will those who you are calling) but its connection has become significantly stronger than Skype's over the years and it's my go-to option for calling friends and family.
Skype: It's not perfect, but it's free and it paved the way for other platforms to raise the bar. With the right connection and a bit of luck you'll get to use it without any dropped calls. You can add credit too for land line and cell phone calls, which has helped me out during emergencies on the road.
WhatsApp: The Facebook-owned app is officially categorised as social media, but I find it more like a chat service. You can use it as a text service, send photos/videos and audio/video call another person with the app for free via Wi-Fi or even phone data and you can install it on your desktop too.
Google Voice: You can use it for free is you have a US-based phone number assigned to you, or if you're from the US, you can transfer your existing number to Google Voice and also receive calls and texts on that number anywhere in the world via the app or website when you have data or wifi. I'm not American but my friends who are either use it as their main source of phone contact, or for a handy backup.
Local SIM Card: One of the cheapest options out of the lot, and my preferred one. It's also a fun game when there is a language barrier. Just make sure you get a pay-as-you-go deal, though, and don't get tied into a package. Cash-only is my rule. (Oh, and my travel guides contain up-to-date information on SIM cards for every country).
Roaming Data: Don't do it! It's extortionate and not worth it. You're better off going through the occasional stress of buying a local SIM or using the free options above than the embarrassing regret of a treble-digit monthly bill because you were too lazy. But it was worth a mention anyway.
Permanent data on the road is vital for a digital nomad, I'll elaborate on this more in my "Tech and Apps" section of the travel resources page later on.
Staying Safe on the Road
Most of the advice online regarding this topic is written by women for other women, and I'm happy about that. Ladies (particularly those travelling alone) face their own set of evils on the road, and it's important that seasoned advice is out there in order to keep women safe on their travels.
Contrary to popular belief, however, men are much more likely to be a victim of violence by other men, particularly those that they don't know. Women suffer greater numbers of domestic violence by a partner and sexual assault, but stranger danger in terms of pure volume is certainly a cause for concern for men too.
These stats did not raise any eyebrows for me at all. I'm a realist who grew up around a hell of a lot of violence and the findings didn't teach me anything new. I can only speak about my experience through the eyes of a man who has travelled the world, mainly solo, and so I wrote half of this article and a female traveller wrote the second half:
Making Money Online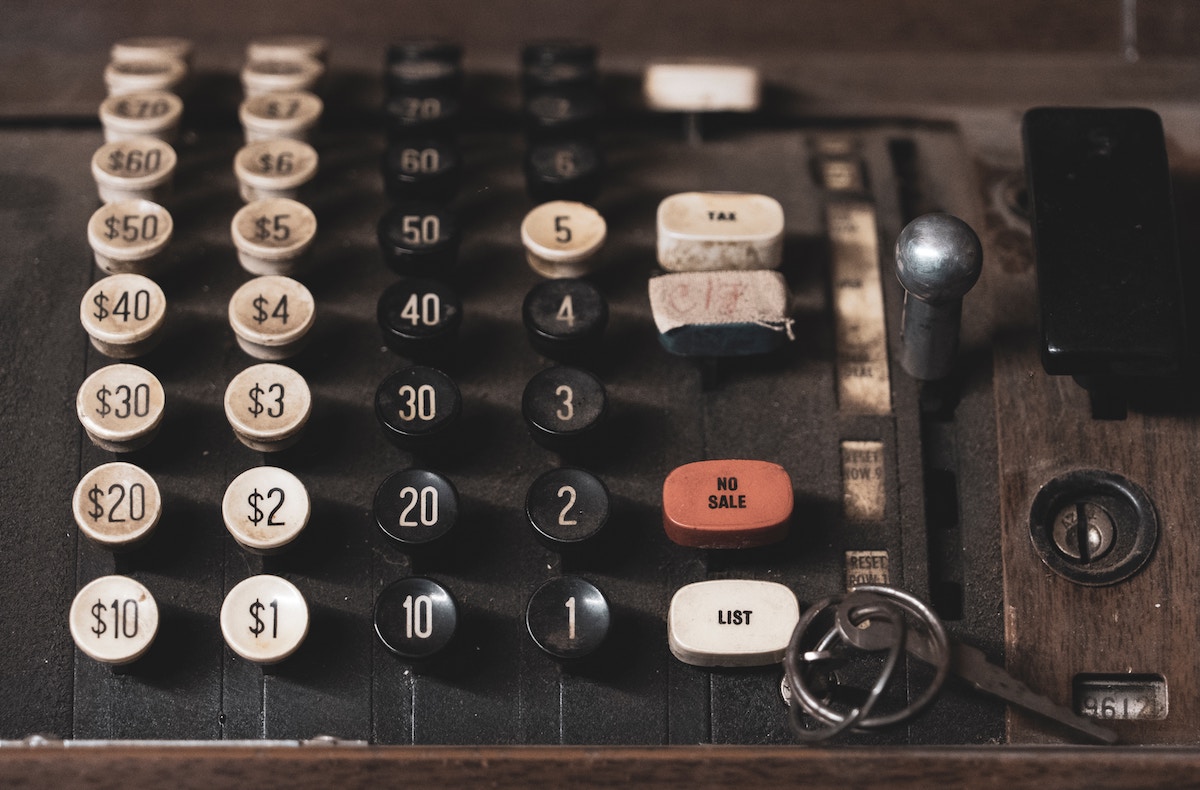 Making money online changed my life and opened doors that I never knew were open to me. I left home without a university degree after working a slew of jobs that I hated for a decade, and I ended up making money that I never thought "someone like me" ever could – and all of it from online resources.
It's not a get-rich-quick gig; you have to work your arse off at the start to get it off the ground in most things that you do. The most important factors are learning, working hard, being able to do insanely boring tasks when first starting out, and the one that most people fail on – not giving up.
I can't speak highly enough about blogging. It has the lowest business cost to potential return on investment ratio and, well, look what it's enabled me to do. Unreal, and the crazy thing is my blog isn't that big/popular at all in relative terms. I'm only just getting started and it's madness to think how many more opportunities are out there.
Useful financial resources I travel with:
American Express Gold: Europeans get left behind in the "travel hacking" world, in comparison to our American friends who have an array of options to make the points system work in their favour. They simply have different and more liberal laws when it comes to this, so I try to buy everything on my American Express card and plan to transfer my points over to my favourite airline at some stage.
PayPal Cash Card: This has gotten me out of so many stressful situations. You'd be surprised how many countries don't accept Visa cards at their ATM machines so this is my backup card as it's a Mastercard. You have to have sufficient money in your PayPal account for your purchase/withdrawal. PayPal cash card is subject to credit approval, even if you don't have an online business, it's worthwhile to start up a Paypal account.
Blog Resources
My Free Ebook
It's in the works... I'm going to fill in the gaps of how I left the UK for Malaysia with £1,000 eight years ago and ended up buying an apartment with cash, visited 100+ countries and made half a million dollars online during my crazy life transition.
That's quite a lot of filling in. I hope to get it published in PDF form in 2020. Subscribe to the newsletter if you're interested as it'll only be available to those on my email list.
[vc_row][vc_column][vc_widget_sidebar sidebar_id="inline"][/vc_column][/vc_row]
Matched Betting
A controversial one, but it shouldn't be. If you're a Brit you could be leaving a lot of free money on the table. Madness.
Feel free to turn your nose up at it if it's not for you, but I have received emails from ecstatic single mothers and university students who have nailed this and are living a higher quality of life because of the extra, tax-free money.
Read: An Easy Way for Brits (and Irish Folk) to Make £150-£300 per Month (& £1000 on Top of That)
Note: I'm way too busy with catching up on blogging and work so I plan to streamline this, and I'm in talks with a Matched Betting pro who will run a Facebook page for me to make this easy for Matched Bettors. Go into this with an open mind. I was cynical too.
This currently pays for my utility bills and monthly scooter rental.
Freelancing Writer Advice
I made my very first penny as a freelance writer. I was paid a whopping $5USD to write 800 words...and I was eternally grateful for this opportunity. It was symbolic; the very first time I saw money in my PayPal account and, when that happens, confidence grows in what is possible.
Way too many people nowadays turn their nose up at low prices for freelance writing and other jobs. Time for a reality check: if you're an experienced writer who has built up a profile already then yes, those numbers above aren't worth your time or energy.
But if you're just getting started and, like myself back then, claim to be "desperate", freelance writing is an incredibly competitive industry and you will have to roll up your sleeves and start at the bottom to get your foot in the door.
Leave your entitlement mentality behind if you're just starting out. I once wrote 17,000 words on the menstrual cycle, for peanuts. Do you think I wanted to do that? Hell no, but I needed to.
On top of this you can diversify with simple, mind-numbing admin work (I'm not going to glamourise it, I'm going to be as honest as possible).
Upwork: Most popular and trusted freelance site. Job listings uploaded daily.
Gumtree: Similar to Craigslist, you can find online work here if you look hard enough.
Fiverr: As above, a lot of labour for cheap. I did find a constant gig here though writing for an SEO client. I now hire him as a freelancer and make $1,000 a month from that lead alone. You never know when that golden egg is going to hatch, so keep on hunting for it.
Fully Own Your Website: At the start it really helps you to find work if you have your own website displaying your own talents. No free crap like your full name @Weebly(dot)com. That looks tacky and no one will want to work with you.
I can't hammer home this enough. Own your site fully. I still have my freelance writing website live from back in the day, because it brings in new clients for my SEO business (it's also because I share the same name as a really famous guy from my country). It's super ugly and cringeworthy but it brought me business when I really needed it back in the day. I'll link to it here because I'm nice and you can get an idea of what sort of information to put on your site if you are interested in doing the same.
Word of Warning – The above advice about freelance writing and admin jobs is only for people starting out and it's only an option. For full transparency, I think it should only be a temporary gateway to a greater good. I vote for starting an online business, especially a blog.
Imagine if you put all those hours into your blog that you put into working for clients? You'd probably do it with more passion too, as it's your own product.
Again, freelance writing and admin jobs for cheap is not a sustainable business plan and are a recipe for inevitable burnout, but are also an option to get your foot in the door. Start there if you have to, but aim higher and value your worth. Take a risk on yourself.
A Couple of other useful resources for making money online
The 4-Hour Workweek: The proverbial holy book for outsourcing and actually living your life when your business becomes too big for you to be a one-man band. I burned out pretty fast when the online money went full-on crazy and I took on enough work for 5 people. It's information-heavy, but once I understood the principles I hired a team, started travelling the world and still got paid a handsome amount every month.
Sucuri: A worry-free website security and protection platform that delivers peace of mind. Sucuri scans your sites on a daily basis for viruses. Any time my sites have been infected I get a notification and I send in a super-geek who fixes it within hours by choking out some evil-looking virus monster... At least that's how I visualise it. .
PayPal: A common complaint is that it takes roughly 3% of payments (unless you negotiate the buyer to pay it) but in a world of cynicism and scams it remains the most trusted online money transfer system.
TransferWise: Lower fees than PayPal and becoming increasingly popular with online business owners. I use it daily; thumbs up from me.
Payoneer: I use this to pay some staff members who can't have a PayPal account in their country because of stupid political bureaucracy. I'm looking at you, Kosovo.
Patt Flynn: This man really is the Passive Income Guru. Tons of free advice over on his website.
Commission Junkie and ClickBank are the middlemen between content creators and affiliate marketers. If you haven't created your own digital product yet you can partner with those who have and get a chunk of commission for sales. Make sure you only endorse products that you truly respect and you use yourself.
Tech and Apps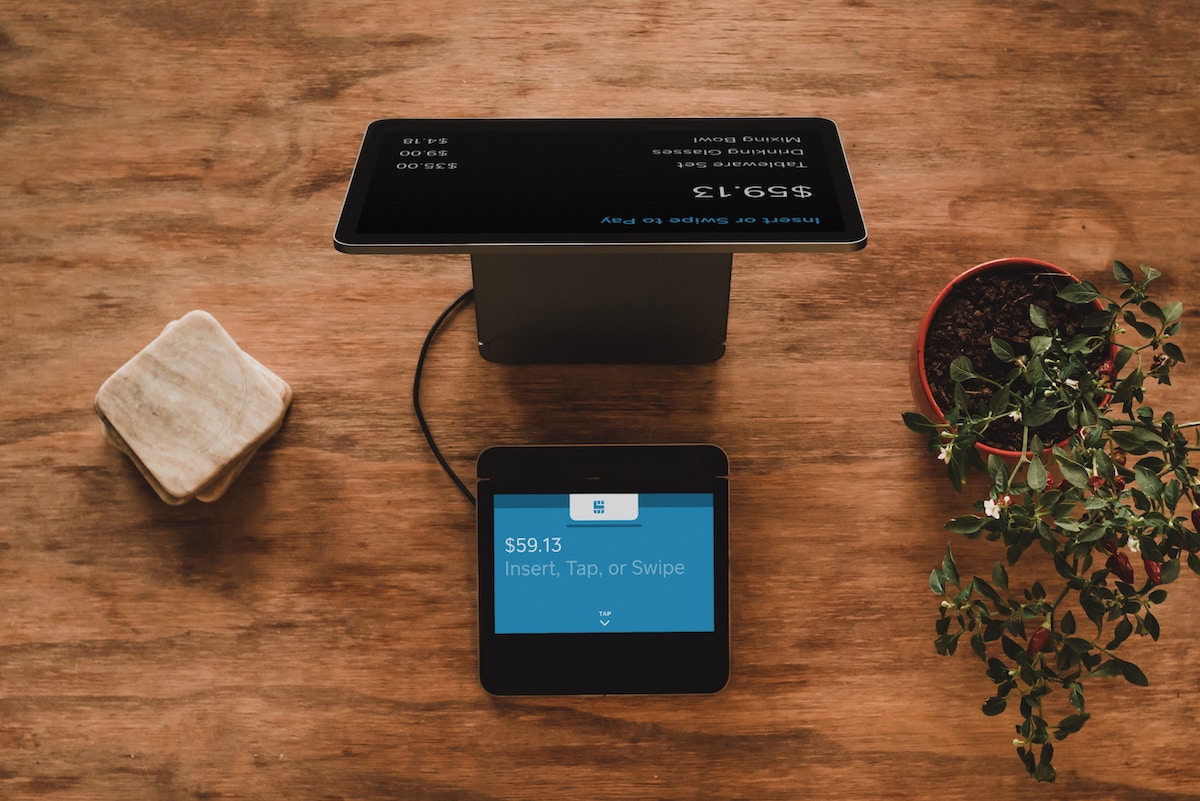 You don't get very far as a digital nomad without technology. It's a long stretch to call me a "techie". In fact, it'd be a lot more accurate to call me a technophobe. Everything that I am about to share with you not only makes my life easier, but it also makes me more productive. As a starting point, here's the tech that is always in my bag.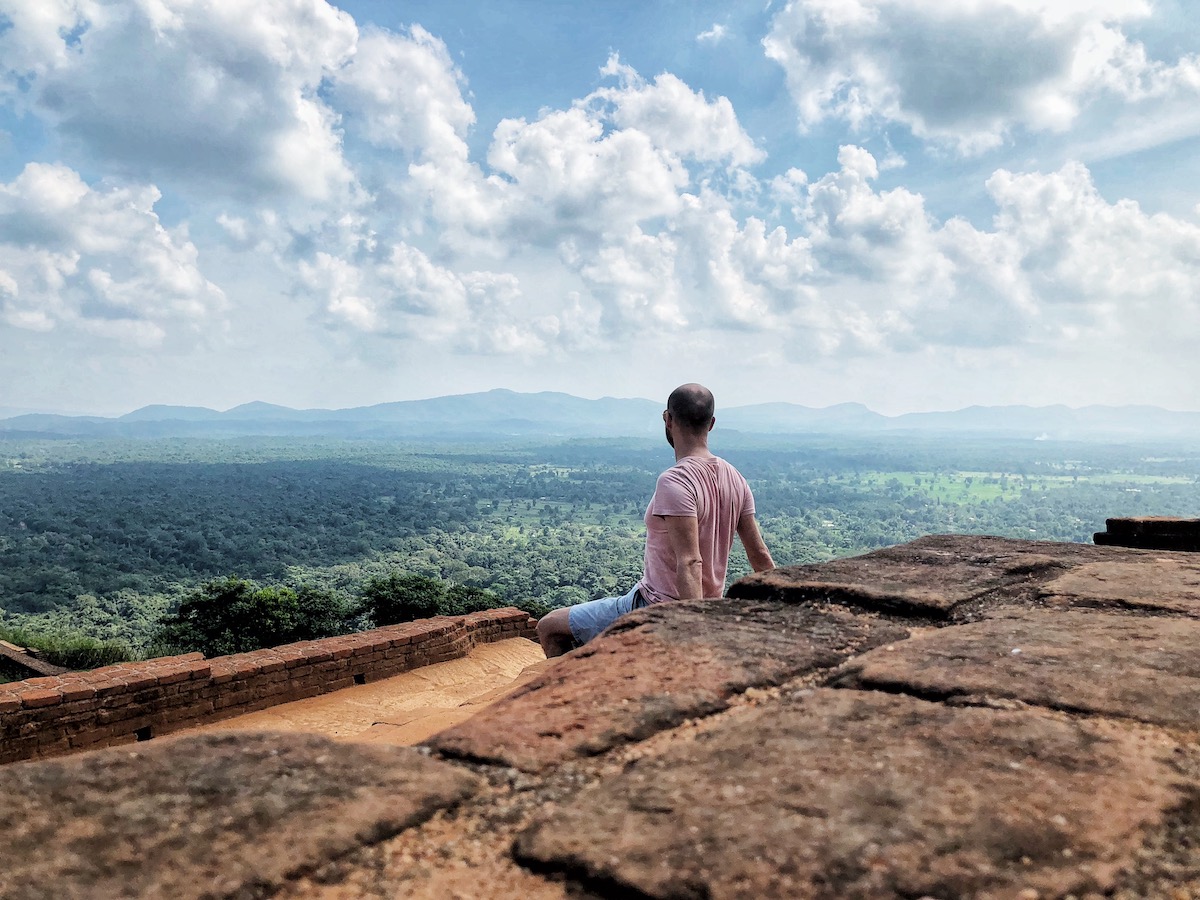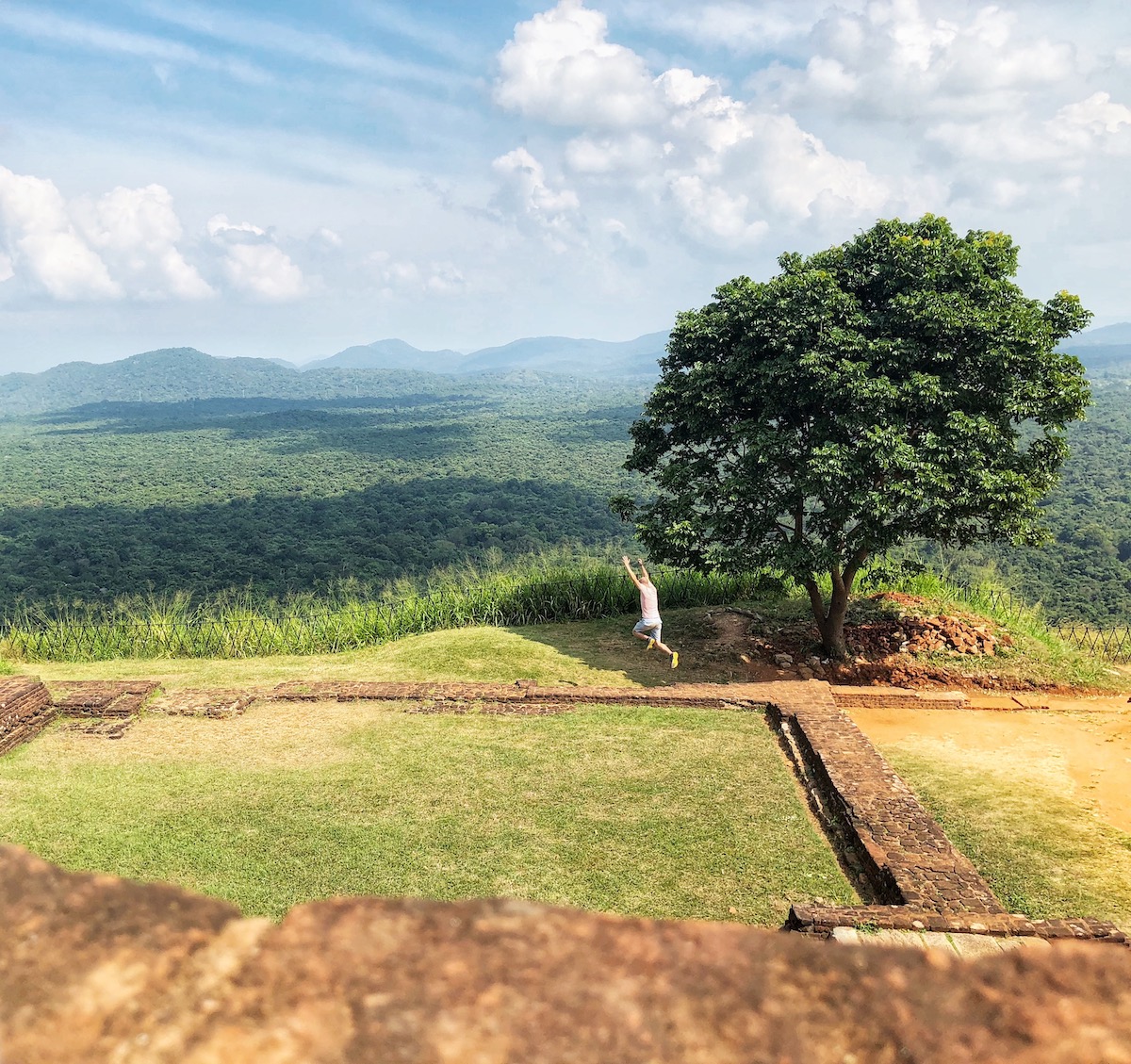 Here's a few that I took with it on my iPhone with help of the tripod and bluetooth remote, whilst travelling on my own in Sigiriya, Sri Lanka:
Apps for Travellers and Digital Nomads
I've divided these into categories to make it easier for you:
Travel (on the road, planning on the bounce, maps, etc.)
Wellness (how to stay sane and how to disconnect. Fitness has its own super section later on)
Finances (my money apps)
Planning (how I stay organised when I'm not naturally like that)
Other Apps (less serious, more fun kind of apps)
Travel Apps
These have been good to me on the road over the years, some are available on the Apple Store and some are also available on Google Play.
Google Maps: GPS signal, works offline if you don't come off the app. Very up to date, gets you from A to B.
Maps.me: Not updated as often as Google Maps but it's the best offline map app on the market. Simply download the cities beforehand and use it as a complimentary map app for when you don't have data.
Booking.com: Instead of fiddling about looking for your booking reference in your email inbox when you check in, simply tap on this to see all your booking information.
Airbnb: As above.
Priority Pass: Your digital membership card is in your account and the app has a search function telling you your lounge options and where they are situated.
SkyScanner: Great when you're on a bus or waiting somewhere. I prefer to book on desktop, but it's also good for hypothetical journey planning or booking a last-minute flight on the bounce.
Wiki Triip: I waxed lyrical about it above. Absolute must-have if you're travelling on the bounce, and always good to have more options.
Uber and Uber Eats: Taxi drivers hate them, I LOVE them. Only available in some countries and when I'm in those countries I use these apps like they're going out of fashion. Make sure you sign up with my code anthonym9105ue for a discounted meal/ride when for your first order.
Grab: The Malaysian-owned success story bought out Uber for Southeast Asia – nowhere near as good – but getting better and completely necessary to have and like Uber they are branching out into food delivery. You can get moto taxis in some larger cities such as Bangkok and they save a lot of time if you need one at the last minute. Sign up to Grab with the promo code GRABMANVSCLOCK and you will receive up to 40 Thai Baht off your first Grab ride.
FoodPanda: Food delivery service for all your favourite restaurants in Thailand. Sign up with this link here to receive 100 Baht off your first food delivery order! Perfect tonic for a deadly Changover.
Best Apps for Wellness
Always being connected online is incredibly unhealthy. Don't fall into the trap of thinking that you have to be. Take time to unwind with these wellness apps.
Audible: I always have a book downloaded to listen to. Get lost in an audiobook wherever you are; best for long bus journeys, sunbathing or chilling out it in a local park.
The Power of Now, By Eckhart Tolle: If you're going to have one audiobook permanently downloaded in your library on Audible, make sure it's this one. His voice is a little creepy at first, but once you open your mind up to the message you'll find yourself being more present, less stressed about things you can't directly control, and you will be more focused on solutions for issues that you actually can control.
Note: You can also buy this on Apple Store and have it permanently in your "Books" app. This is what I do.
Headspace: Guided meditation and mindfulness from a nice bloke with a soothing English accent. It has meditation options for pretty much everything. I have had success from the categories for sleep, anxiety and finding focus.
Podcasts: It's good to learn but be careful what information you put into your mind when it's overwhelmed. I'm by default high on energy, so I listen to chill people like Rich Roll and often comedy when I'm feeling too in touch with my serious side.
Goodreads: How many times have you had a conversation with someone who rants and raves about a life-changing book that they've read, only for you to forget about it instantly? Goodreads allows you to add a book to your to-read list and review books that you've read.
Screen time: If you're using the iPhone, make sure you take advantage of this setting and limit your social media usage per day. You can monitor how bad/good you have done on there too. You're only lying to yourself otherwise.
For the desktop version of limiting wasted time online I use the Self Control App. It's free and it stops me from wasting time when I should be working on business, or myself.
Finance Apps
Money, money, money...
PayPal: In their own words: The improved PayPal mobile app is the secure way to send, receive, and access your money from almost anywhere. Easily transfer funds from your bank to your PayPal account and access your balance with the PayPal Cash Card. Shop in-store, online or anywhere Mastercard is accepted.
(Whatever Your Bank is) App: I love having access to my bank accounts in the UK and Thailand whenever I want. They both need face ID to sign in.
American Express: I check my Amex Gold account way more on my app than on my desktop. It stops me from missing a bill and I can look out for potential cloning scams more easily. Also, American Express was also amazing when my flight to Canada from the UK was 24 hours late, getting my money back in less than a day).
XE Currency Converter: Simply select the currency for the country you're on your way to and it'll show conversions for up to 10 currencies at a time.
Trail Wallet: As mentioned above, fantastic budgeting app for travel.
Planning Apps for Digital Nomads
I'd be so much more of a disorganised mess if it wasn't for these apps.
Evernote: If Microsoft Word and Pinterest got together during a drunken hot night, they would have had this app as a baby. You can sync all your notes to other devices. Perfect for business ideas, studying and storing important information. It's not for everyone, but give it a go.
Todoist: I shopped around for the best to-do list apps for a while and I'm finally happy with committing to only one. Todoist gives you freedom to categorise, prioritise and even remind you to do something daily. If you fail to complete any task (or simply forget to let it know by ticking the box) it will email you and tell you off.
Don't worry it's not angry...it's just disappointed.
Voice Memos: Sometimes I get sick of staring at the screen, so I leave myself voice reminders. I often use it for blog post ideas and recording info for information-type articles (name of city, how much transport costs, etc.).
The Chambers Dictionary: The best offline dictionary out there.
The Chambers Thesaurus: The best offline thesaurus out there. Check for synonyms while you're writing an article; no one likes repetitive, verbose words a few paragraphs from one another.
Other Stuff Apps
These are apps that I have that aren't really anything to do with planning or being productive.
Heads Up! Digital charades. Fun for a group to play and make new connections. I have a fond memory of using this in a tent on Aconcagua at 5,000 metres with a couple of Chileans and some Swiss folk, when a snowstorm left us unable to move further.
IMDb: Same premise as the Goodreads app, but for movies. If someone (especially a local if it's about their country) recommends a movie then make sure you add it to your watchlist, which will stay there until you remove it. Then you can add it to your watched movies and rate it.
The app also informs you about movies playing in your area when you enable the GPS permission in settings. Glorious!
That's it for now! Feel free to write in if you'd like me to cover more categories or have any other app suggestions for the ones above.
The Best VPN for Digital Nomads
I've saved the best until last here. You'd be absolutely crazy not to use a VPN when working online away from your own country.
I use Express VPN on both my desktop and two mobile phones. One membership allows you to use its VPN service on five devices at one time. This is also the best VPN to use for China, which really likes to "ban all the things". I was able to access all my usual social media sites and Gmail when travelling in China for six weeks last year.
A lot of travellers over there were freaking out because their VPN wasn't working, so they couldn't access the usual suspects: Google, YouTube or Facebook. Many of these people used CyberGhost, the VPN that I had dropped a month before arriving in China because they had let their standards slip over the years.
For now Express is my VPN of choice (I've just renewed my annual contract) and I'll continue to use it if it keeps up this form. Bonus Express VPN tip: It works on Netflix too, so you can "be" in any country when you log in, so you will have much more options to view (I find the USA Netflix to be the best).
Stay Fit and Healthy on the Road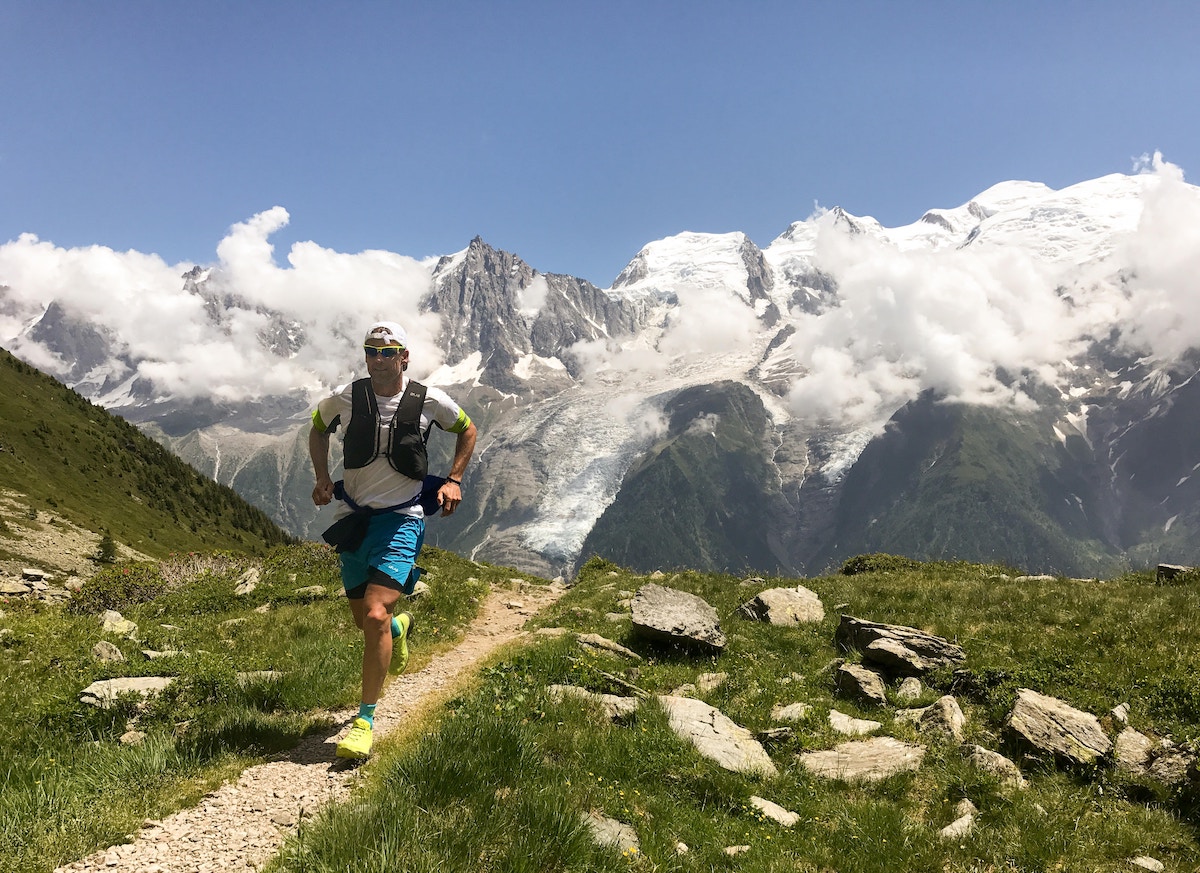 I'm adding this category as a reminder to myself as much as writing it for anyone else. I've only recently got this right. For years I travelled the world gung-ho, racing about the planet at such a rapid rate it would make anyone feel dizzy.
It's created many beautiful memories and I have a tonne of fun stories but living like that is neither healthy nor sustainable. However, I managed to train for Marathon des Sables, the "Toughest Footrace on Earth" in the Moroccan desert, all whilst I was travelling.
The old "by failing to prepare, you prepare to fail" quote rings true here.
If you are travelling hardcore (fast, for a long time, or in a developing country for a substantial amount of time), it's best to take a couple of supplements with you. If you're one of these people who are anti-supplements because it's "unnatural" then we will just have to agree to disagree on this part.
If you have a restricted diet (vegetarian, vegan, keto, or you're celiac, for example) then you definitely should open up your mind to supplementing for a bit of extra health insurance. Again, I can't drag you kicking and screaming into this, it's completely up to you.
Supplements I Travel With
Multivitamin: I don't take these when I am based in Chiang Mai as I am usually purging my tainted, hedonistic travel soul with a rigidly clean diet and bags of exercise. I like Deva because it's vegan, has a good balance of vitamins and minerals and if I can always get it delivered when I'm based.
Nevertheless, wherever you are in the world if you're looking for the most trusted source online to buy supplements, it's without a doubt iHerb.com. I use that site and Amazon, depending on what country I am in.
Magnesium and Zinc: Zinc is very important for your immune system (which takes a beating on the road) and it's even more important for sexually active men. Magnesium is another essential mineral that doesn't receive enough airtime, and is a particular saviour for stress-heads like me.
I take them both together on an empty stomach, roughly an hour or two before I go to bed. The sweet spot to aim for with magnesium supplementation is 500 mg, so Nature's Bounty is what I usually buy. For zinc aim for 15-30 mg; it's too much of a good thing with this mineral, as if you go over 50mg you will activate a copper deficiency. So with that in mind, I find the 22 mg Zinc by Solgar to be the perfect purchase.
Melatonin: it's absolutely criminal that this is not available in my country, but other "sleep aids" are which leave you dumb, docile and dangerous behind the wheel. Take 1 hour before planned bedtime if you're struggling to relax and avoid bright, or blue light. The optimal dose for myself is 6 mg, but I take 10 on flights, and it's lights out for me.
Travel Fitness Gear
These are what I'm currently travelling with to fight off the potential return of a dad bod whilst on the road.
To Fitbit, or not to Fitbit? I loved the philosophy, had high hopes and ended up very disappointed. I bought the Fitbit Blaze. The battery life is pathetic and sometimes it randomly decides not to record my data. I did an Instagram poll recently, and over 500 people who participated (just over half) said they were also disillusioned with the watch that had made so many promises.
A few people have told me that the new model, Fitbit Charge 3, is a whole lot better. I still use my Blaze, but for now I won't link to it because I'm not happy with their products thus far.
Yoga With Adriene
This American lady with a delightful Southern accent has multiple, free YouTube yoga videos for just about every situation.

Definitely sign up to Cronometer.com. You can track your food when you're based somewhere for a while and see which vitamins and minerals you are falling short on, and it's free. I stopped using MyFitnessPal because this is so much more complete.
That's about it for staying fit on the road. I promise to add to this very soon and make it much more comprehensive; it's a very important part of this lifestyle that doesn't get covered enough. I've got your back, it's a promise!
Keep in Touch
Whilst I try my best not to overdo my social media and smart phone usage, I like to connect with like-minded people, and I love knowing that my content has helped someone out.
Email: You can contact me via email by anthony(at)manvsclock.com.
Newsletter: Weekly and sometimes monthly updates in your inbox.
Instagram: My account is very travel-centric and I like to keep the Insta stories funny, interactive and light-hearted.
Facebook: I post regular content from my blog here and upload photos and videos. I deactivated my personal Facebook account last year, and it's been glorious focusing on only the things I love without any distractions.
Pinterest: I am new to this world. Apparently the platform is dominated by women by a mammoth 81%. I dig the idea, I like lists and I'm very visual, so a love may blossom on there once I work out how to use it properly.
Twitter: I'm on there mainly to stalk Alan Shearer.
YouTube: Maybe in the future. It wouldn't be a travel vlog channel as I simply don't have the skills for that and the overall quality for that type of thing is very high nowadays. If I do start a channel, it'll probably be an extension of a podcast. But for now, that's all folks!
Thanks, hope you have fun here and that you find some value in these travel resources.
Bye!
Anthony