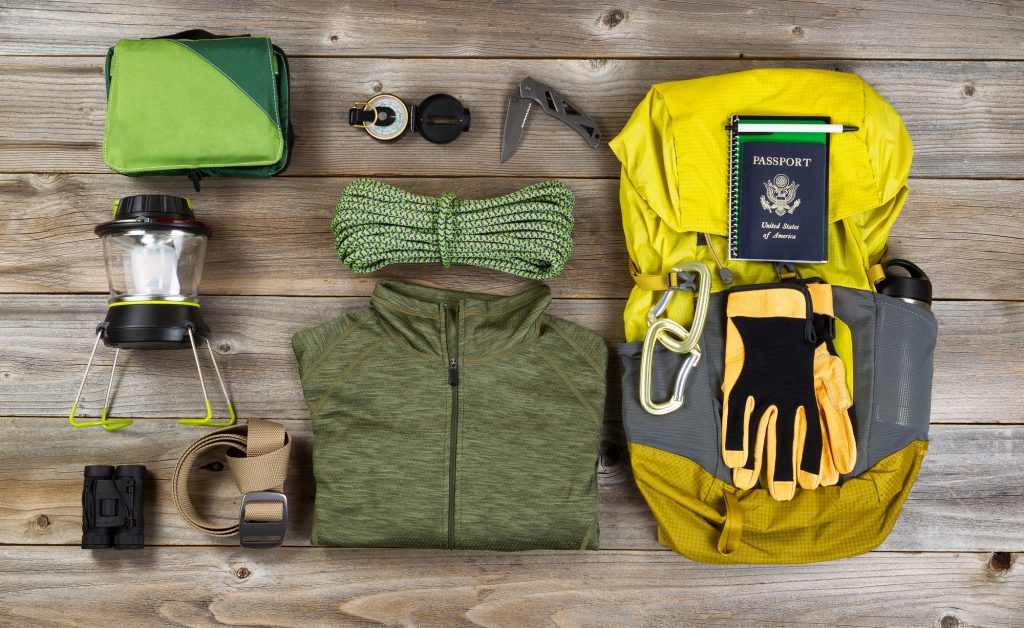 Before you venture away from your 9 to 5 and into the wilderness, you're going to need some gear. Check out this beginners guide to must-have camping gear!
Are you considering planning a camping trip this summer?
Camping trips are the perfect means of spending time immersed in nature, escaping urban life and spending a little time unplugged. After a busy week, we think it's safe to say we could all benefit from some time spent outdoors.
Before you venture away from your 9 to 5 and into the wilderness, you're going to need all the right gear.
Check out this beginners guide to the must-have camping gear.
Tent
First things first, you're going to need a reliable tent.
We know, we know -it's not exactly rocket science, but choosing the correct tent should be at the top of your priority list. After all, this is home for the next little while.
Tents come in a variety of sizes and types. And so, to determine the best tent for your trip, it is essential to consider the exact type of trip you are planning.
Will you be backpacking or portaging? If so, you're going to want to opt for something ultralight that often tends to be a little cozier.
Or, instead, are you spending the weekend camping with friends and setting up shop next to your car? This type of camping may better suit a heavy, more sizable tent with added luxuries such as standing and excess room.
Lastly, it's important to consider what type of camper you are. If you generally camp only throughout the warmer, summer months, you can easily get away with a three season tent.
However, for the extreme campers, you're going to want to spend the extra money on a four-season tent.
Cookware
Let's be honest, we can't live off of s'mores and peanut butter sandwiches for the entire extent of the camping trip.
After all, one of the most enjoyable aspects of camping is the joy of cooking out in the open air. And, a great cookware set has the ability to bring the comforts of the kitchen straight to the campsite.
While many cookware sets differ, be sure to choose a set that includes:
Stove with ignition

Pots and pans

Utensils

Plates and bowls

Firestarter
Whether you're planning a small camping getaway an hour from home, or packing for an extensive trip to the wilderness, you're going to want to have the best camping cookware to enhance your experience.
Trust us, when you wake up to the smell of fresh eggs and bacon, you're going to be happy you opted for proper cookware.
Sleeping Bag
Like tents, sleeping bags come in a variety of temperature ratings.
When choosing your sleeping bag, ask yourself: where, in general, do I intend to camp and when? Do you favor camping in colder temperatures throughout the winter or do you usually opt for summertime camping?
A sleeping bag's temperature rating determines the lowest temperature at which the sleeper will be able to stay warm comfortable. And so, a bag marked as a 10-degree bag means the sleeper should remain comfortable if the air temperature drops no lower than 10-degrees.
While most traditional sleeping bags feature a temperature rating between 15-degrees and 50-degrees, alternate bags are available to suit more intense temperatures.
First Aid Kit
Surprise, surprise -you're going to need a first aid kit.
While this might not be the most exciting camping gear purchase, there's no denying it'll come in handy when you least expect it. From Imodium, bandages, and gauze, to sunscreen, bug spray and maps -first aid kits are an essential item in any camping gear checklist.
And, not to mention, first aid kits have come a long way in regards to convenience. While they were once heavy and bulky, first aid kits are now small and compact making for easy packing.
Feeling a little fragile after last night's campfire soiree? Well, there's a first aid kit for that!
Time to Track Down That Camping Gear!
It looks like the only thing standing between you and your next camping trip is updating your camping inventory.
Whether you plan to camp amongst the glaciers in Iceland or an hour from home in the heat of summer, the key to a great trip is having the right gear.
Happy camping!