After "completing" all of the best things to do in Caye Caulker, I started looking at day trips from the main island.
Seeing that I was fond of my newfound pastime of scuba diving it made perfect sense that I would sign up for a dive in The Great Blue Hole – one of the most famous scuba diving destinations in the world with a very possible chance of seeing hammerhead sharks.
Fond – yes. Expert – no. Total novice.
Apart from my first exam in Borneo, I've only dived around five times and I grew in confidence with each one.
I'm an awful swimmer so I already started with fear and it was a fear that I got over. Whilst paying my money to the divemaster I told him repeatedly, that the last time I dived was in Japan over a year before my Belize attempt and more importantly that I was worried that I was rusty, asking if he could just keep an eye on me.
Do you ever get the feeling that someone is not listening to you but they're saying the right words to shut you up? Yeah, that's what was happening. He just wanted my money in his hand and my words fell on deaf ears. I felt antsy as we got on the boat.
I introduced myself to the other lads, all European and it wasn't long before the scuba diving willy-measuring contest took place…with me clearly having the weiner of the sea. It turned out that they averaged over a thousand dives; they were pretty much ninjas of the ocean and I was the odd one out.
Shit!
Not to worry – my dive buddy is a divemaster! What could possibly go wrong?
As we submerged ourselves into the water the divemaster didn't make any effort to stay by my side. I wasn't wanting him to hold my hand or give me underwater canoodles or anything – just to stay nearby like all the other guys seemed to manage. I constantly played catch-up as we swam under the cave and to the other side of this natural beauty of the Belize sinkhole.
Around half an hour, after a tight and claustrophobic squeeze through an underground tunnel – I saw a shiver of around twenty hammerhead sharks prowling roughly four metres below me as we were 40 metres below the ocean.
I was in awe! Completely lost in the moment with these beautiful majestic creatures, I hovered over them and looked around to see if my dive buddy was as impressed as myself, but he was AWOL and I was alone.
In a somewhat meditative state, I got lost in the bliss of the moment as I watched these gorgeous beasts stalk the bed of the ocean. Then suddenly; my mask started sucking my face. I fought to breathe in vain while the suffocation took place and there was no one to be seen in sight.
For those who don't dive, it's not a case of just going to the top and getting your breath back. Your lungs can explode which is why we perform an emergency stop for a few minutes before returning to land every time. But of course, I had no air and I figured I'm pretty much dead already if I stay here with no spare mask, or anyone to help me so I might as well risk shooting to the top and hope my organs don't explode.
As I scrambled with every part of me, 40 metres below the sea with water already in my body, coughing, convulsing and almost blacking out – there was a panic in me that I'd never felt before in my life. That this really was game over.
Roughly five metres toward the top – my divemaster appears (finally) and grabs me. He's making the hand signal to tell me to clear my mask. Of course, we are underwater of course so I can't say; "I don't have water in my eyes, you idiot – I've got no f***ing air left you, deserter!"
A scuffle continued and I managed to fight myself off him and get to the top. Obviously, my lungs didn't explode and I believe the guy grabbing me was a good thing. There are no words to describe how good it felt to breathe again.
Once I got my breath back entirely, the guy and I had a disagreement about the whole thing on the boat and I had to be pulled off him as I was so incensed by his blasé attitude. This is hilarious as he was built like a Samoan rugby prop and I had about as much energy as a hungry newborn kitten.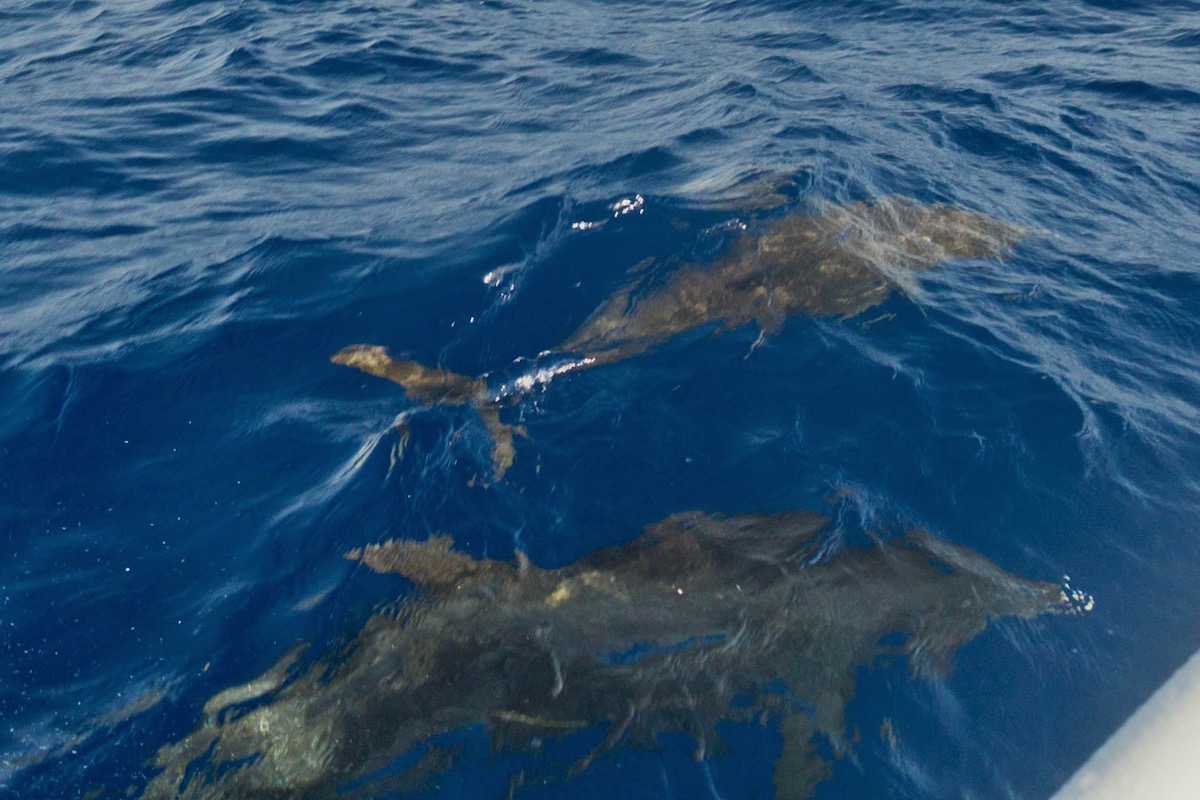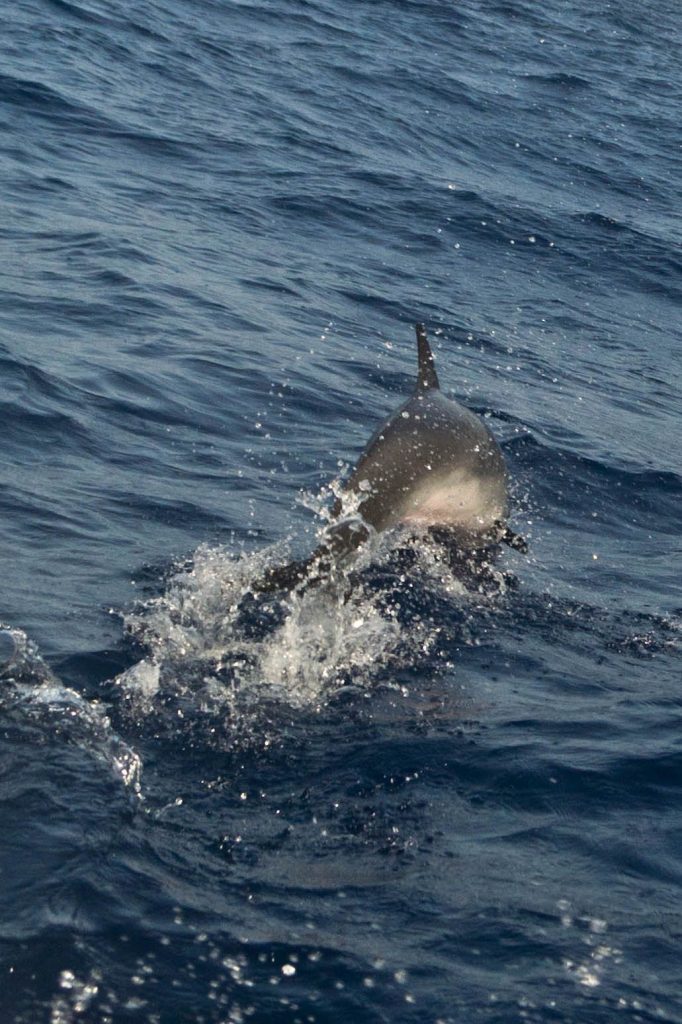 Conclusion of My Near-Death Experience in Belize's Blue Hole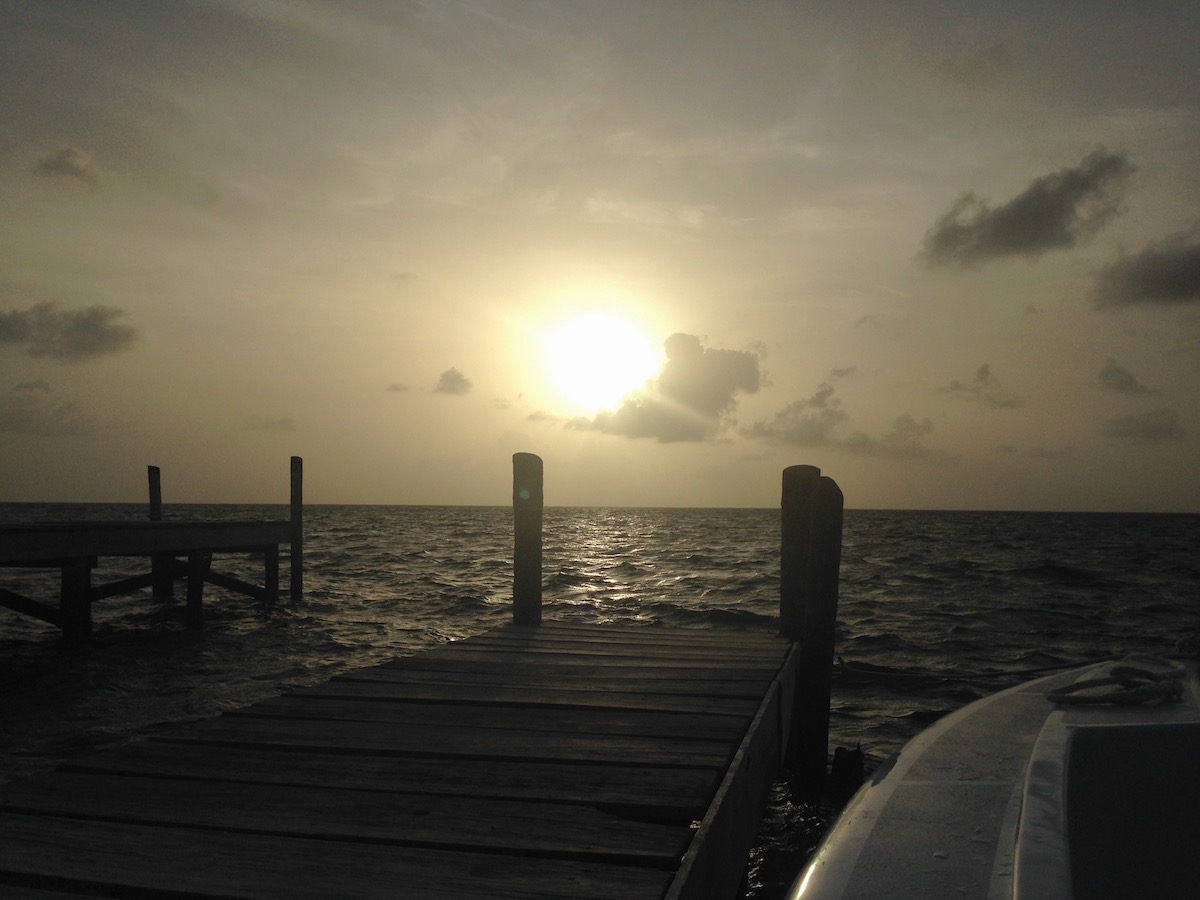 I don't like to play the victim card and retrospectively I think the whole affair was 50/50 blame (although some seasoned divers in the comments and my email inbox have suggested I should take more blame and I am open to the theory).
He just didn't listen or care and he didn't stay nearby for when the shit hit the fan. But with all that being said and done, I am responsible for my life and I should have been more vigilant with my oxygen meter (if that's what they are even called).
I'd happily name and shame the company but I can't remember the name or find it on Google. I can tell you it wasn't White Sands Dive Shop, Belize Diving Services, or Frenchie's Diving Services.
Please don't let my bad experience put you off scuba diving in The Blue Hole of Belize. It was underwater heaven until this happened and it could have been one of the best days of my life if it wasn't for incompetence on both sides.
Sadly, my fear of water seems to have returned and I'm in no rush to scuba dive again unless I know the person I'm doing it with. In fact, I'm lucky I ran out of air after I was under the cave or it would have definitely been lights out!
Song for the moment – The Day I Died, By Just Jack
Notable Lyrics
"The day I died was the best day of my life

The day I died was the best day of my life

Tell my friends and my kids and my wife

Everything will be alright

The day I died was the best day of my life"