This Chiang Mai Digital Nomad guide comes straight from the heart. It is my true "home", but to be honest… it's always been my favourite place in the whole world to live; I just didn't have much to compare it with at the time that I first arrived here over a decade ago.
In this post, I'll try my best to fly the flag for my adopted hometown, which is a fantastic choice for someone like myself who works online and is looking for a place to lay down their hat for a little while or even forever.
I'm not unbiased, and I'm definitely not sorry.
On top of that, I'll get my teeth into the nitty-gritty of living in Chiang Mai, how to set up here long term and how to make life easier for you if you choose to do so.
Chiang Mai Digital Nomad Visa Options
As it stands there is currently no Digital Nomad visa programme for Thailand and although it's much tougher than the likes of the digital nomad Mexico City visa situation, The Land of Smiles does open its doors with viable options for those who want it bad enough.
Getting your head around the visa situation when it comes to living in Chiang Mai really depends on your own plans. If you're only staying for a few months, you can get away with a tourist or non-immigrant visa. Otherwise, you might have to look at the option of a Thai elite visa. Here's what each can get you.
Tourist Visa Waiver
If you have a passport from one of the lucky 64 countries that get a visa waiver on arrival, you won't need to organise a visa before you visit. Instead, on arrival, you'll get a stamp on your passport that will let you stay for a certain period of time.
Alternatively, if you're from one of the following countries, you'll get an official visa on arrival, which will allow you to stay in Thailand for 60 days.
Bhutan
Bulgaria
China
Cyprus
Ethiopia
Fiji
Georgia
India
Kazakhstan
Malta
Mexico
Nauru
Papua New Guinea
Romania
Saudi Arabia
Taiwan
Uzbekistan
Vanuatu
Both groups can also extend their visa by another 30 days but you'll have to visit the Thai Immigration Office, which is about a 5-minute drive from the airport. Here you'll just need to fill in a quick form and pay ฿1,900 and voila you'll be good to go for another month.
You can get a 90-day multiple-entry tourist visa before you fly out to Thailand, provided that you visit your local Thai embassy to get that organised.
Non-Immigrant Visa
If you're after a little more time, and a little more security, you can go for one of the many non-immigrant visa options. This will give you permission to stay in the country for three months, 6 months or a year.
A few common visas to choose from:
Education Visa – Simply sign up for a local school and prove you'll be studying there. Popular options for expats living in Chiang Mai are; cooking, Thai language and Muay Thai kickboxing camps. (Some schools are laxer than others in mandatory attendance). Fees vary based on the institution and length of stay.
Volunteer Visa – Rumour has it that the money goes to a local temple on the volunteer visa. A few years ago I paid roughly $1800 USD to an American lawyer for 12 months. Turns out I overpaid by a couple of hundred when compared with others and the year after I got one for around $1300 USD. 2023 update: This type of visa is becoming increasingly difficult to obtain and Thailand seems to be cracking down on them.
Marriage Visa – Not too much to explain with this one. Marry a Thai local and you'll be set. Just make sure you don't become one of those bitter divorcee losers who chat sh*t about Thailand, because they didn't do their due diligence in a clear honey trap.
Retirement Visa – Another one that doesn't need much explanation. Just watch out for that Leo Beer belly in your twilight years.
Regardless of the visa that you are on, you will still have to do a 90-day report, where you show up at immigration to check in. I personally pay a trusted business to do this for me for 500 Thai Baht (about $15 USD).
As it stands at the moment, Thai authorities aren't super on it when it comes to checking whether you've been attending classes or volunteering at your local temple but you must accept personal accountability and choose a stricter establishment if you do not want to be flagged as dodgy.
Thai Elite Visa
The Thai Elite Visa is the only viable option for those who see themselves living in Thailand forever, outside of marrying a Thai or obtaining a retirement visa. Visas can be granted for five, ten or fifteen years, but it'll cost you a fair amount of baht. To be given a five-year visa, you'll need to pay around ฿500,000 Thai Baht (around $16,000 USD) and for 20 years, it'll set you back ฿1 million Thai Baht (around $32,000 USD).
So, Let's Talk About The Weather in Chiang Mai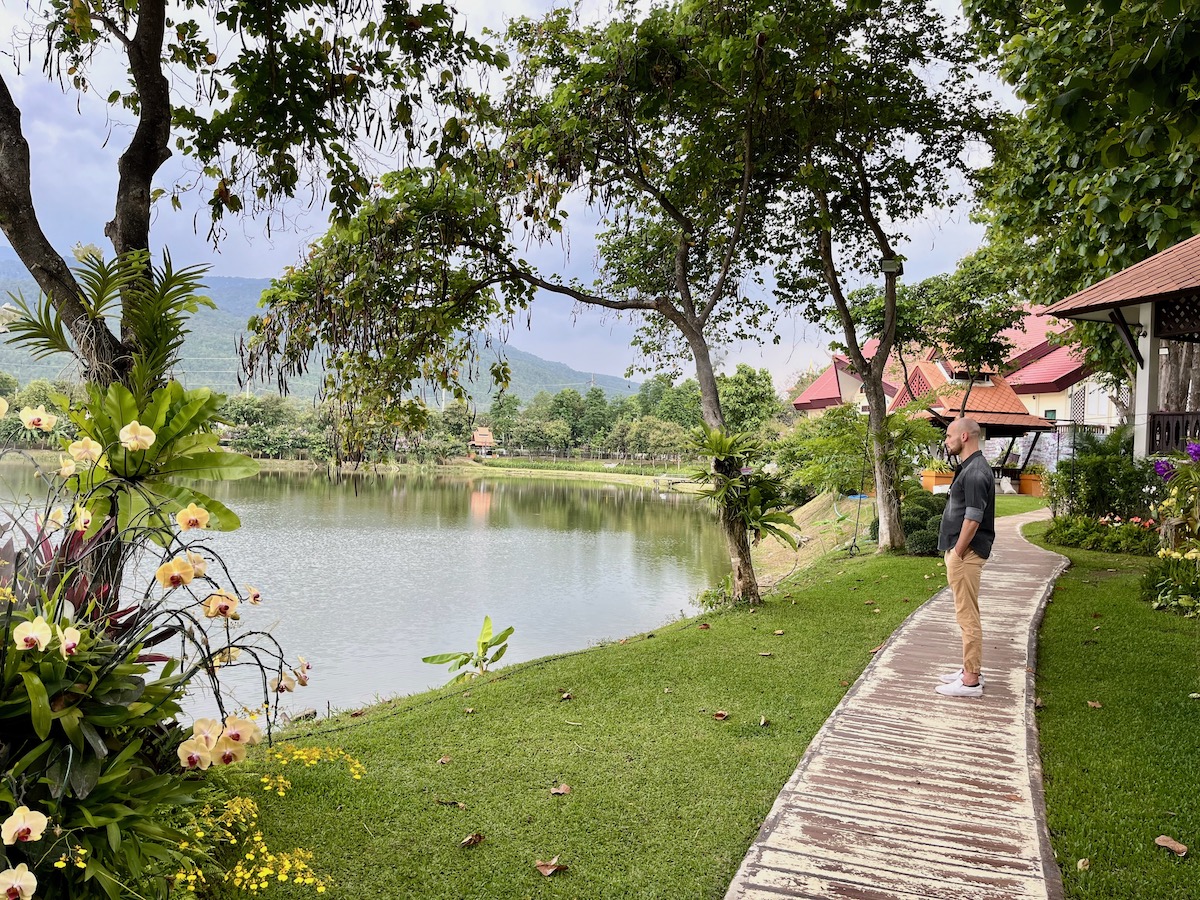 Weather in Chiang Mai can be broken down into three different seasons; the cool season, the hot season and the rainy season.
The cool season in Chiang Mai starts in November and lasts until about mid-February. During this time, you'll see temperatures hover around 28°C during the day and around 10°C at night.
Right after this, the hot season sets in at the end of Feb and lasts until May. Temperatures can get pretty unbearable for anyone not used to it, with an average of 32°C on most days with highs of 40°C. Without the rains, the city and surrounding area can become dry and dusty, and pretty uncomfortable.
The rainy season in northern Thailand starts around June and will go on until the end of October. The temperature in Chiang Mai may fall slightly, but the humidity levels rise to between 30 and 65%. Rainy season doesn't necessarily mean constant downpours all day every day, it's most tropical with short heavy showers.
Very important note for those with children, sensitive lungs, or just a general concern for their health…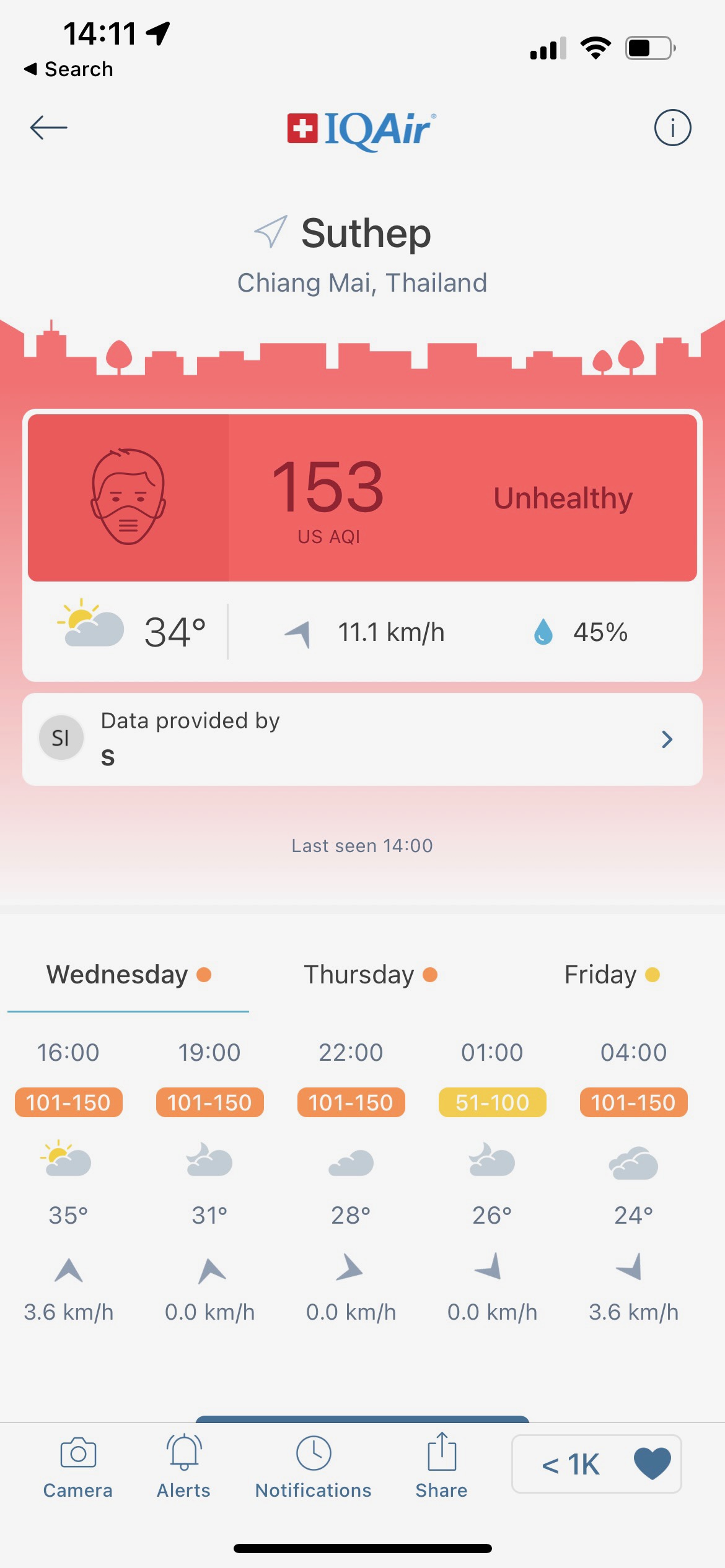 Northern Thailand, and Chiang Mai especially, have what is known as a 'burning season'. It begins in January and lasts until April/May and is mainly caused by farmers burning their fields in preparation for the new growing season.
While authorities have banned the practice, it continues to happen and clouds Chiang Mai in a thick haze for a good few months. With Chaing Mai being surrounded by a range of mountains and hills, this smog is trapped and lingers within the city.
I left for a month last year, I will be leaving for longer next year when the burning season shows up again. This is admittedly a major negative when living in Chiang Mai, but it's only temporary and if you have the privilege of having the money to leave – get out of town and save your health.
Coworking Spaces & Cafe Culture in Chiang Mai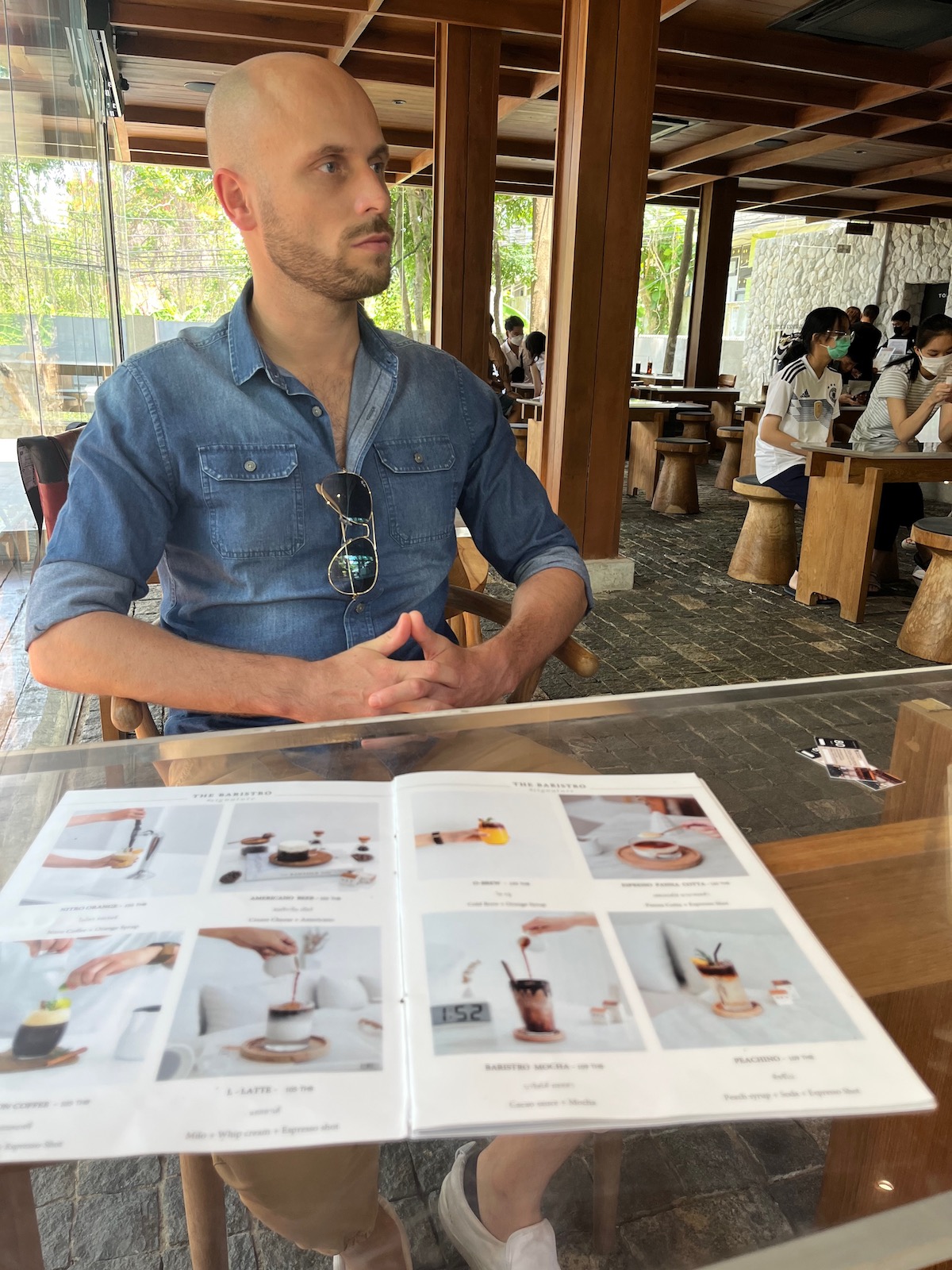 First off, the Wi-Fi and data in Chiang Mai are fantastic and a better connection than in most "developed" countries, which is obviously a massive tick-in-the-box considering this is a Chiang Mai Digital Nomad guide.
When it comes to coworking spaces I have to be honest – my main go-to place was Yellow Coworking Space in Nimman. My plan was to go on a tour of those, Punspace and Hub53 and see which one was better.
I made a close group of friends at Yellow so I stayed put. I do know a few people who jumped ship to the aforementioned establishments and are happy with that choice.
I now work in cafes and occasionally CAMP in Maya Mall (buy a cuppa and you get Wi-Fi for 2 hours). I'm not going to list a bunch of cafes as that is down to personal preference and beautiful, work-friendly cafes in Chiang Mai really are dime a dozen in this city!
Cost of Living in Chiang Mai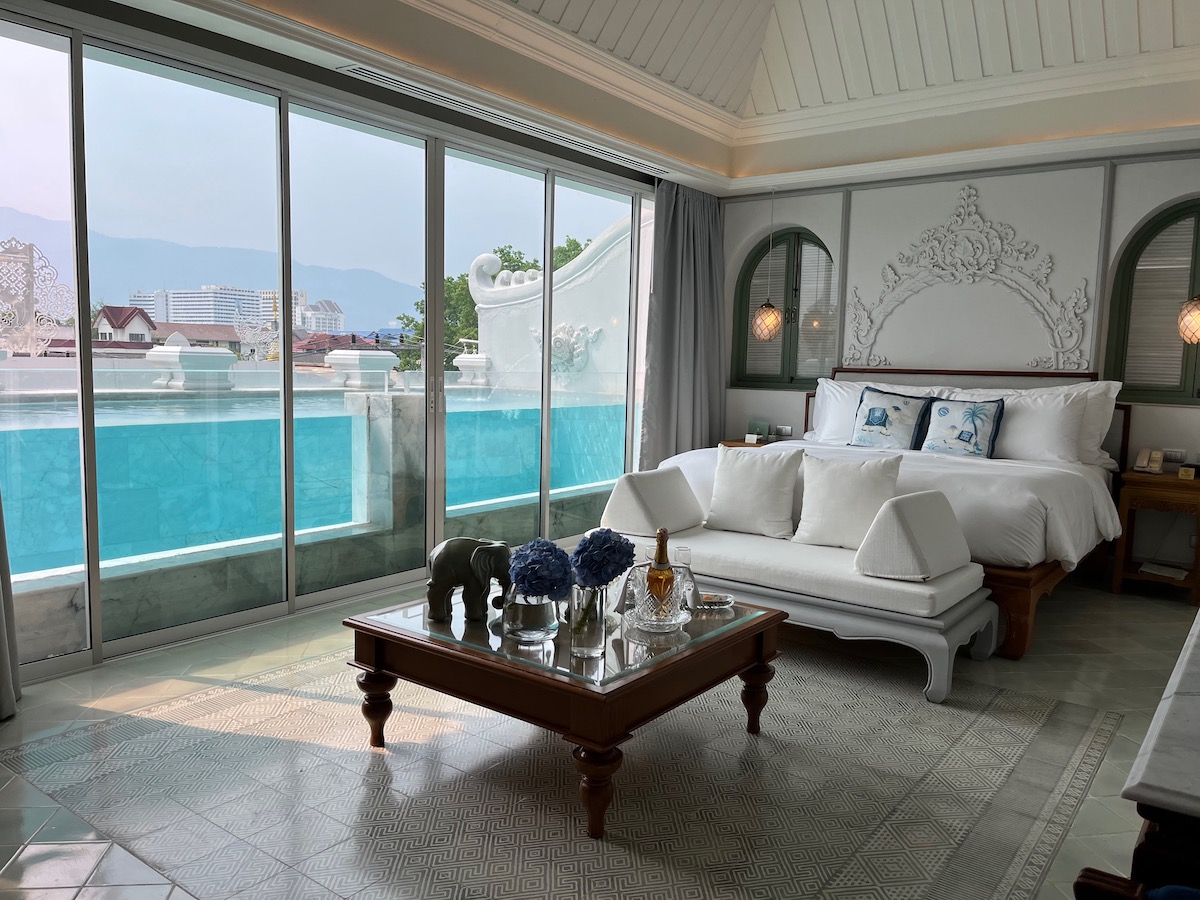 The cost of living in Chiang Mai is quite simply a digital nomad's dream. While you will always find a dreadlocked hippy bemoaning the good old days when they could get mango sticky rice for (insert I'm bored already), it doesn't get much better than Chiang Mai digital nomad life for high-quality living at an affordable price.
How much you spend on extra entertainment such as co-working space memberships, weekends away a nighttime entertainment will all depend on what you've got to spend each month, as the accommodation and food are quite simply as cheap as chips.
If you're on a tight budget, you'll find street food for under a dollar on every corner. I frequently eat a hefty and wholesome meal at the Jai food stall in Maya Mall, but I also frequent fancier places for lunch such as Good Souls Restaurant, but even there come at a lower price than similar establishments in the western world.
If you're ok spending a little extra to get around, 'Grab' (Southeast Asia's answer to Uber) operates in Chiang Mai and is easy to use with the mobile app. You will be paying a bit more for the privilege, but it has the advantage of dropping you exactly where you need to be with little to be lost in translation.
The city isn't that big at all, if you don't venture too far out you can almost always order a Grab within minutes unless you go deep into the mountains.
If you're willing to part with ฿15,000 – ฿20,000, you can pick yourself up a second-hand moped, which will give you the freedom to travel when and where you'd like.
Fuel for your bike is an absolute bargain at around ฿38 per litre, I am constantly filling up an empty tank for ฿100 (around $ 3 USD! You may not be able to "Live Like a King in Bangkok" so easily, but you can certainly get more bang for your buck up north most fancy apartments will only set you back $300-$400 and you can live a very good life in Chiang Mai for around $1000-$1600 per month.
Safety in Chiang Mai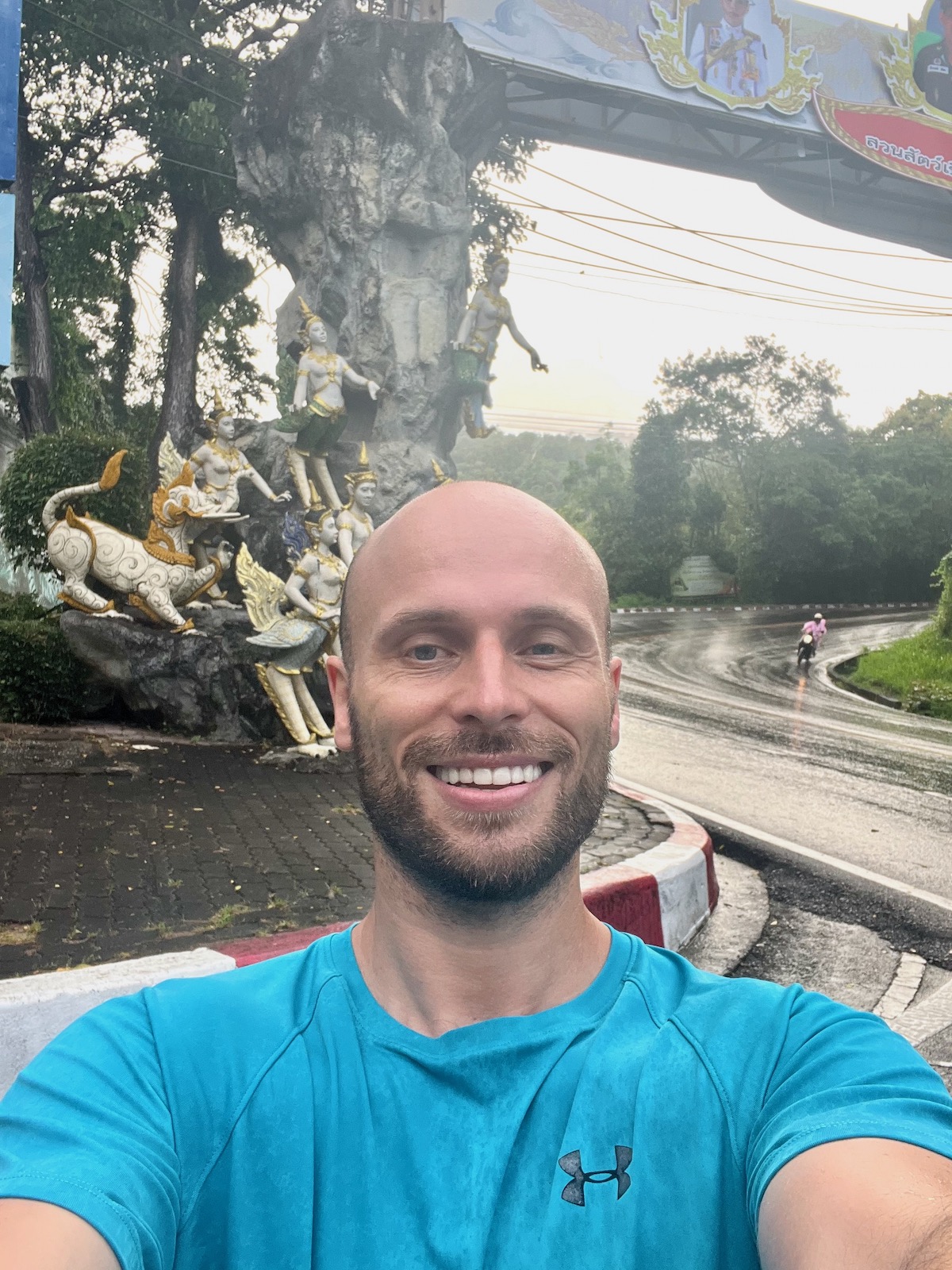 Generally speaking, living in Chiang Mai is pretty safe; there are low to no risks of violent crime, and petty crime risk is pretty low too. This isn't to say that crime doesn't take place, but it's generally not something that you should fear if you're choosing to settle here as a digital nomad.
Avoiding being a victim of a crime while living in Chiang Mai largely relies on making the right decisions. Chiang Mai is THE safest city that I have ever lived in (including the English city I was born) and it was an important factor in my buying a place here.
If you choose to drive here you should be aware of another slight thumb for living in Chiang Mai; we have a drink-and-drive culture here with both Thais and Farang. Stay safe, don't add to this problem and make sure you have digital nomads insurance before you arrive.
With all that being said, Chiang Mai is so safe that it's almost creepy!
What Are Chiang Mai Locals Like?
Thailand is nicknamed the 'Land of Smiles', and Chiang Mai is the perfect place to display this famous cultural tagline. Unlike the heady streets of Bangkok, Chiang Mai still has enough of that small city feel to foster a sense of community spirit among its residents, be they, locals or expats.
In my experience, the further north you venture in Thailand – the friendlier Thai people are.
I've always felt welcome living in Chiang Mai as a "farang," and I've asked my Thai friends to spare my feelings when I've prompted them about the foreign invasion of Thailand.
They say it depends on what type of expat you are; Thais are generally polite and calm people, so they don't appreciate the ugly types of tourists/expats that can frequent here.
A simple solution to this; don't be one of them and you'll be fine 🙂
Best Neighbourhoods in Chiang Mai For Digital Nomads
Living in Chiang Mai may feel like living in a tiny town compared to Bangkok, or if you're from a large city yourself. It still has a plethora of neighbourhoods to choose from. Some are well-trodden paths by digital nomads and passing-by travellers, while others are just emerging as great places to call home in Thailand's second city.
Living in Nimmanhaemin as a Digital Nomad
The neighbourhood of Nimmanhaemin is located northwest of the city's old town. Surrounding Nimmanhaemin Road, this is one of the more fashionable areas of the city, with many top restaurants, cafes, boutique hotels and shops calling Nimmanhaemin home.
This is close to where I chose to buy my little apartment. I personally don't complain that it's "too touristy" as it has everything that I need at a stone's throw and I can visit elsewhere whenever I like with a hop, skip and a jump (or a moped ride, more than likely).
Co-working spaces are easy to come by here, and with Nimmanhaemin being home to Chiang Mai's university, these are always state-of-the-art. A large bubble of digital nomads has created a community in the Nimmanhaemin, and it appears to be the very heart of digital nomad culture in Chiang Mai.
Pros of living in Nimmanhaemin
Large digital nomad community.
Numerous co-working spaces.
A variety of cafes, restaurants and shops in the neighbourhood.
Everything you need is within walking distance.
Cons of living in Nimmanhaemin
Accommodation can be slightly more expensive.
May get less of an authentic Thai experience with so many tourists in the area.
Other Chiang Mai digital nomads willy-measuring that they live in a "more Thai" place than you.
The neighbourhood of Nimmanhaemin is a fantastic neighbourhood to settle in as a digital nomad, with plenty of resources and a large community of expats and other digital nomads to get pally with.
Living in Santitham as a Digital Nomad
If you imagine Nimmanhaemin before digital nomads storm, then you'll get something that looks a little like Santitham.
Sat between Nimmanhaemin and the Old Town, living in Santitham gives you the best of both worlds; convenience and culture. This great locality comes without the higher rent prices you tend to pay in Nimmanhaemin and a much more Thai atmosphere.
Santitham is also home to the fantastic Siri Wattana Market, where you can choose from a mixture of fresh food and local produce – perfectly situated on your doorstep.
Pros of living in Santitham
A more authentic Thai neighbourhood, giving you a genuine experience while living in Chiang Mai.
Rent prices are reasonable while still being close to the Old Town.
Close to the Siri Wattana Market for all your fresh food needs.
Still home to many digital nomads without being swapped by the 'scene'.
Cons of living in Santitham
A little more run down compared to other neighbourhoods in Chiang Mai.
Can be susceptible to more flight noise, as the flight paths often cross over the Santitham neighbourhood.
Overall, Santitham is a great place to settle if you want to be close to the large expat community in Nimmanhaemin but don't want to pay the higher rent prices. It also gives you a more authentic Thai experience.
Living in Old City as a Digital Nomad
The walled and moted area of Chiang Mai's Old City is the very heart of the city and is usually where tourists and backpackers head first when they're visiting Chiang Mai.
I lived on $1 street noodles in a studio apartment for around $100 USD per month while building my online business there.
It's a terrific place if you want to mix with the many tourists that frequent this area of the city in their thousands every year and of course also the locals. When it comes to accommodation and actually calling the Old City home, it's cheap and cheerful.
There are plenty of Airbnb, hostels, hotels and other accommodations to settle in throughout the Old City, even if it is a little difficult to navigate. One of the best things about living in Chiang Mai Old City, everything is right there on your doorstep, whether that be entertainment, shopping or places to eat.
Pros of living in Old City
Living in the very centre of the city.
Home to thousands of other backpackers, tourists and digital nomads.
There is everything you could need all within a small area of the Old City.
Accommodation is easy to find, even if this means hotels, hostels or Airbnb or good old word of mouth.
Cheap and cheerful (and delicious) street food
Cons of living in Old City
It can be a bit of a maze to navigate around.
Can feel a little closed in being confined to the centre of the Old City.
Living in the Old City is great for mixing with the many expats and tourists that flock to Chiang Mai. It's also a fantastic place for being a stone's throw away from restaurants, bars, shops and an array of places to stay.
However, being in the heart of Chiang Mai's touristy district may not be for everyone.
Living in Chang Phueak as a Digital Nomad
Although I've covered the neighbourhood of Santitham above, it's only one small part of the wider Chang Phueak district.
Chang Phueak takes up the northern districts, from the northern gate of the Old City right up to Sukhito Village. Chang Phueak also extends westerly, covering the outer reach and suburban areas of western Chiang Mai.
This neighbourhood has a far more homely feel to it, taken up by Thai families, far from the hectic touristy centre of the city. Aside from this suburban feel, there are also a number of sports facilities, including the huge Lanna Golf Course.
Pros of living in Chang Phueak
Living amongst the homely suburbs of Chiang Mai.
Much of the neighbourhood is open and greener, helping to escape the inner city.
It doesn't take too long to get from Chang Phueak to the open countryside.
Chang Phueak is home to numerous sports venues.
Cons of living in Chang Phueak
Northern areas of the neighbourhood can be quite far from the centre of the city.
Trying to find apartments in Chang Phueak is quite competitive.
Chang Phueak is the ideal combination of Chiang Mai suburban living with a foothold in the inner city. Open spaces and being a stone's throw away from the open country make Chang Phueak a great place to settle if you don't want to be confined to the cramped conditions of city life.
Living in Hang Dong as a Digital Nomad
Just under ten miles southwest of the city, the neighbourhood of Hang Dong is quickly becoming a great choice for Digital nomads to settle. Being quite far out of the city, Hang Dong has a village-like feel while still being connected to the city.
A short distance from Ob Khan National Park, living in Hang Dong neighbourhood provides stunning views of the surrounding mountains and the stunning Chiang Mai nature.
Many businesses are moving away from the hustle and bustle of the inner city and its high rent prices and to the outskirts of Hang Dong. This popularity is only going to increase, and it's easy to see Hang Dong neighbourhood becoming the next best place to live in Chiang Mai for long-term Digital Nomads.
Pros of living in Hang Dong
Away from the hecticness of the inner city.
Being out of the city, rent prices are considered more competitive and affordable in the Hang Dong neighbourhood.
Seen as an up-and-coming neighbourhood, there is an untouched feel to Hang Dong that makes it popular with newly settled digital nomads.
Hang Dong is close to many of Chiang Mai's greener spots, including Ob Khan National Park.
Cons of living in Hang Dong
Being ten miles out of the city, Hang Dong is a little cut off from the rest of Chiang Mai.
Getting back and forth between the city and back to the Hang Dong neighbourhood can be costly in transport and frustrating during rush hour.
Not as many coworking spaces are close to the city.
Choosing to settle in Hang Dong is a perfect choice if you want a little less city life. Ten miles away from the centre of Chiang Mai you'll get that authentic Thai living. This being said, it can feel like you're a little more cut off from the rest of the expat and digital nomad community when your day-to-day musings are in Hang Dong, but if you have wheels and you learn the pattern of traffic times it's really no drama.
Living in Chang Moi as a Digital Nomad
Taking up the eastern side of the city, the neighbourhood of Chang Moi incorporates everything east of the Tha Pae Gate. This gate is one of the best-preserved in the Old City and is representative of the many great landmarks in the Chang Moi neighbourhood.
Alongside the ancient landmarks, there are also fantastic modern ones in Chang Moi too. The premier of these has to be the Warorot Market – one of the largest and most well-known markets in all of northern Thailand. All of this is made even more picturesque by living right along the banks of the Ping River, a natural feature that bisects the neighbourhood of Chang Moi.
Pros of living in Chang Moi
Beautiful riverside views of River Ping.
Close to the Warorot market, a huge market that can provide all of your fresh food needs.
A perfect balance of inner and outer city life.
Cons of living in Chang Moi
Rent prices can be a little higher on this side of the city.
Streets are often frequented by tourist crowds of tourists.
Living in the Chang Moi neighbourhood gives a little sense of style and history. With the riverside views to enjoy – even being so close to the centre of the city. Having the famous Warorot Market right on your doorstep is also a handy thing to have – never being short of clothing or digital devices again.
Living in Chang Klan as a Digital Nomad 
The Chang Klan neighbourhood covers the southeast portion of inner Chiang Mai, just outside of the southeastern walls of the Old City. This neighbourhood is a bustling, energetic part of the city well-known for its Night Bazaar.
Numerous open-air stalls convene every night selling a huge variety of goods, from trainers to watches and everything in between. This is a massive draw for tourists but is also a great thing to have on your doorstep when living here if you don't mind the noise.
Along with the Night Bazaar, the Chang Klan neighbourhood is also known for Loi Kroh Road, one of the city's most popular walking streets and nighttime hotspots.
Pros of living in Chang Klan
A lively neighbourhood where there is always something happening (if you like that kind of thing).
You're a stone's throw away from the famous night bazaar.
Loi Kroh Road walking street is only a stumbling distance away.
Cons of living in Chang Klan
Can be a real touristy hotspot, which can get old fast if you're living in Chiang Mai over a long period of time.
A lively nighttime hub can mean high noise volumes during the evenings.
Depending on what you want out of your Chiang Mai neighbourhood, Chang Klan can be a fun and exciting place to live. If you're looking for a quieter and less touristy district, Chang Klan may not be for you.      
Living in Wat Ket as a Digital Nomad
Even further to the east of Chiang Mai's city centre is the neighbourhood of Wat Ket. Although quite far out from the city centre, access to the neighbourhood is streamlined and easy.
This is a really laid-back part of the city and is defined by its lowkey suburban feel. You can get far more for your money in the Wat Ket neighbourhood, making it popular with those digital nomads who are trying to save a few Baht.
Wat Ket is well known for its hip cafes and Thai bistros, offering a little slice of cafe culture to your Thai experience.
With a local train station, being so far out from the action doesn't really matter when living in Wat Ket and even provides a far more relaxing place to settle in the city.
Pros of living in Wat Ket
You will get far more for your money in the Wat Ket neighbourhood.
Wat Ket has a more laid-back and quiet suburban feel to it.
The neighbourhood is home to some great shopping malls.
Cons of living in Wat Ket
Can seem a little too laidback for expats who are seeking a little bit more life from their Chiang Mai experience.
Being quite far out to the east of the city means it can take a while to get to and from the city centre and back to Wat Kat.
Living in Wat Ket isn't for everyone, but if you're looking to get far more for your money when it comes to accommodation, this may be the place for you. Having a quieter and more laid-back feel allows you to settle into the city without getting caught up in the touristy backpacking wave that may befall those living in the city centre. 
Why I'm STILL a Chiang Mai Digital Nomad (After Trying Out 6 Cities!)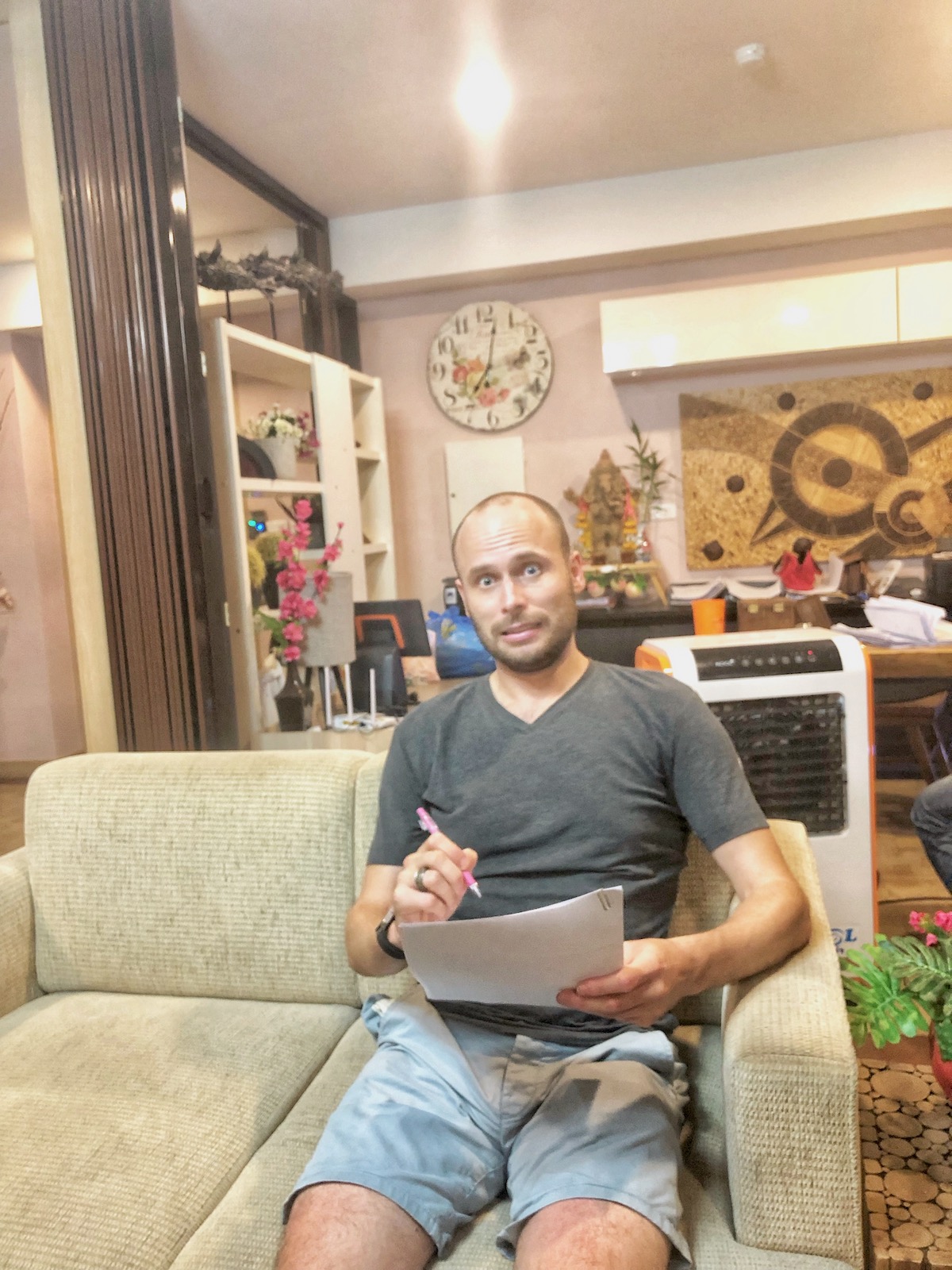 Nostalgia is a seductive beast and a complex one. Sentimentality for the past can wreak havoc on us if we romanticise too much about a particularly colourful chapter in our lives.
Going back to Chiang Mai after a 7 years hiatus felt a little like going back to a first love, and that cut really is the deepest when it comes to feeling such a powerful attachment to a place.
I felt like I was maybe chasing a ghost of former happy memories, in order to cover up whatever negative emotion was triggering something that I felt was lacking in my life.
This a perpetual cycle that I often see in long-term travellers who are living in denial that they are "not lost."
Those doubts were erased pretty much upon the plane touching Chiang Mai turf. The slower pace of life compared to my former home city of choice, Mexico City and the palpable smack in the face of what "safe" really meant in comparison to living in Medellin and not knowing what to do in Santa Marta, Colombia when the sun goes down and most places are off limit on foot!
No "there is good and bad everywhere" idealistic nonsense here. Living in Chiang Mai is subjectively and objectively safe and that was huge to me (although I sometimes dream about having a second home in Mexico).
I'm no stranger to travelling in dangerous countries, but living in one as my main home? F**k that, I'm over it.
I didn't want to half-commit, so I decided to burn all my bridges and buy an apartment in cash with pretty much all of my life savings.
I had 2 intense months of constant house-hunting, before choosing one that ticked my most important boxes (location, sunset view and relatively quiet).
After living in Living in Cambodia as my first country, Chiang Mai was always meant to be for me, it is what I refer to as "home" and it would be an understatement to say I'm happy with my decision to put down roots here and I'm more of a "Chiang Mai for life" kind of guy as opposed to the temporary Chiang Mai Digital Nomad that I was when I arrived in 2011.