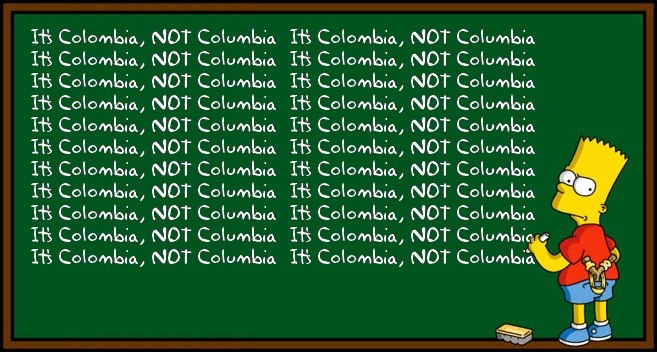 Welcome to ColOmbia – the country where telling a girl she has a big arse will be met with a grateful smile as opposed to a slap in the face! I'm sitting in Bogota airport awaiting a late night flight to my new home Mexico, whilst sipping the middle-class ColOmbian's beloved Juan Valdez café like the pretentious international immigrant that I am.
I'm almost immune to the sight of ridiculous, unparalleled beauty of women here and I have no idea at all how I'm going to put my yagé experience into written words.
I still can't dance Salsa, I never got to find out if Shakira's hips do actually lie (sadly), and I was hoping my 5 out of 10 Spanish would at least be a 7.5 by this stage of the learning game. But life happens and one must adapt to the curveballs that get unexpectedly thrown. Financial freedom always takes priority for me over my other goals when it's logical to do so. My income has taken a big dick-punch in the last year and I'd rather work on maintaining the lifestyle that I adore over sounding sexier in Spanish.
Anyway, you didn't come here to hear my shoulda, woulda, coulda's. You want to know what ColOmbia is like as a place to live.
It's ColOmbia Not ColUmbia
I give you about a week of living in ColOmbia before you find out the disdain that the natives feel for the common spelling mistake of their country. ColOmbia is the country in South America and ColUmbia is the capital of South Carolina, in the United States.
As a leaving gift to the country which let me hang my hat for ten months, I'll make sure you know the correct spelling of ColOmbia in this article.
Stop Saying Stupid Shit About ColOmbia. You Massive Wanker
When I said I was going to live in ColOmbia – I got the same kind of shit that I did when I said I was going to live in Thailand. Xenophobic annoying shit. In Thailand it was the claim that all the girls are hookers or ladyboys with vulture women who want to use you for your western coin. Oh, and that they have a fetish for eating Labradors too (apparently).
Similar rhetoric for ColOmbia – All the girls are whores and it's a dangerous cesspit where everybody is part of a drug cartel.
I can't help but be defensive over my adopted countries Thailand and ColOmbia when I know there's a lot more to their fascinating culture than these lazy, hateful claims.
For the record, I'm no politically-correct oversensitive renegade who wants to ban your thoughts and opinions. I actually have no problem whatsoever with informed generalisations. If you were to tell me that due to your personal experience that you thought Brits were generally rude and horrendous people then I'd say that's your prerogative and you probably have good reasons to why you're saying that.
My problem lies with the snides who haven't left their own back garden and want to mouth off about countries they know nothing about.
Medellin (where I lived for five months before moving to the sunny coast of Santa Marta) was once considered THE most dangerous city in the world. It's cleaned up a lot of its act and although it's far from perfect – the locals are highly sensitive about this era as they don't want this to be the main identity of the country. They don't want it to define them.
Don't bring up Pablo Escabar within three minutes of meeting a Paisa (Medellin person). It's not the greatest of bridge-builders.
ColOmbia is Rich in Diversity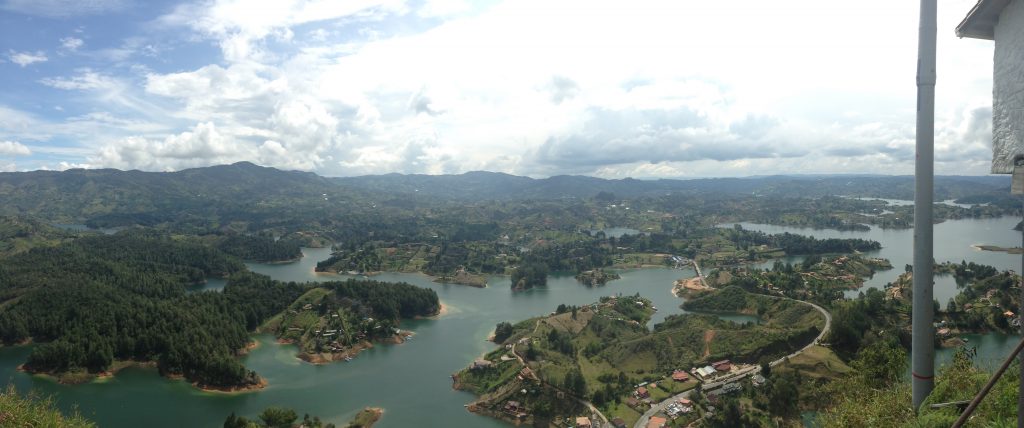 From the ear-to-ear smiling black ladies selling fruit on their heads up in the coast, to the salsa-shaking streets of Cali, to the business-driven city of Medellin. ColOmbia packs a punch of culture and character and should be considered as a legit travel destination to the lover of wandering, or the online business owner.
ColOmbian Women Are Drop-Dead Gorgeous
Beauty is of course in the eye of the beholder and indeed many other attributes need to be considered, but I dare you to visit and then tell me that ColOmbian women are anything else other than physically jaw-dropping.
Friday and Saturday nights in Parque Lleras (Poblado) are just absurd. The beauty is almost comical. Many times I'd find myself laughing in disbelief at the masses of absolute Goddess's before my very eyes. I did however find the sense of humour left a lot to be desired in many, but maybe you don't have to really work on being funny when you're blessed with the face of Cleopatra's fitter sister.
How The VISA's Work
The Visa situation is as follows for all British, American, Canadian, Australian and European Union passport holders;
You get six months per calendar year in ColOmbia. Meaning it resets in January to six months maximum stay in ColOmbia. I landed in September and every three months I made fun visa stops (meaning I left and come back again) to Chile, and a Caribbean trip which took me to Cuba, Dominican Republic and Haiti.
Note that you don't have to do this if you desire to extend your stay in ColOmbia. You can just rock up to your nearest VISA office and pay the (80,000 ColOmbian Pesos) for the new stamp. I've done that too and they're really chilled out (Latin style) as far as VISA offices around the world go. But still, dress smart and stay classy. Respect the country you want to stay in.
ColOmbians Are Lovely
The good people of ColOmbia are very courteous, welcoming and what I would call highly emotionally intelligent people. To be fair, most Latin Americans are legendary like that. ColOmbians relish in the fact that you've chosen their country as a place to stay and most will engage with you and make you feel right at home.
Coming back to the emotional intelligence thing – I'm sure western readers have been in the situation before in a cafe after you've ordered your favourite brew and you're looking for a place to sit. There are seats available but people have annoyingly put their bags and coat on the available seats. In the UK most pretend they haven't seen you because God forbid you'll enter their personal space, even worse – strike up a conversation with them!
In ColOmbia personal space just doesn't exist. They'll shuffle right over and make sure you've got a seat in a heartbeat. Expect to be touched more over this side of the world. ColOmbians hug like they give a f**k, they get pissed off and let you know when you're appreciated. If you're feeling bad and they ask you how you are, and you pretend to be ok – they'll tell you to stop talking sh*t and ask what's wrong. Latin America is not for the emotionally apathetic.
Learn The Lingo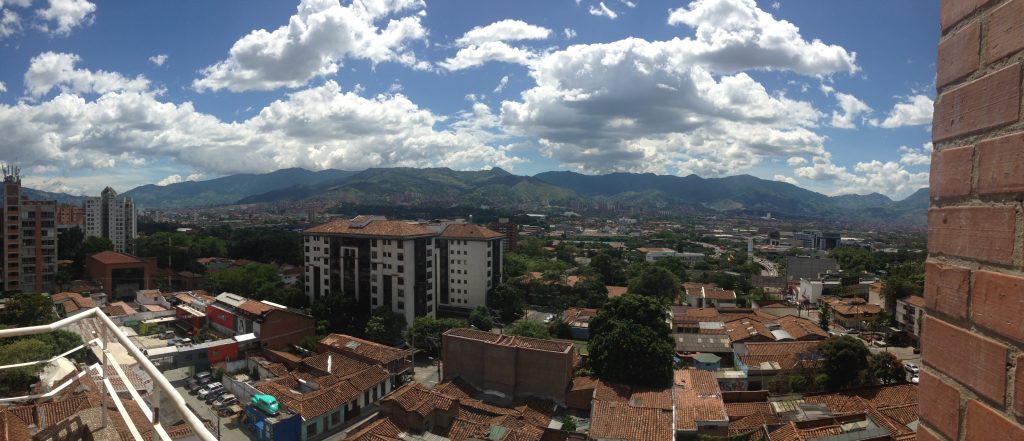 Power to you if you can give 100% immersion to Spanish – it's something I couldn't manage due to work constraints, however it's progressing slowly but surely. I should probably stop being such a little bitch and at least start writing in Spanish on social media. I started with a six-week intensive course at EAFIT university and then took personal lessons with a legendary girl called Sara at 'Andes' school in Medellin (highly recommend the two, inbox me for details if you're interested).
Time Does Not Exist in ColOmbia
Seriously, I don't know why they bother having clocks and watches in Latin America – completely inanimate objects. Over this side of the world they don't have any concept of time and they think you're a weirdo for getting worked up about it. You'll generally wait what seems like forever for your food and 75% of the time the waiter/waitress will forget something because they didn't bother to write your order down.
What makes the whole transaction even more frustrating is the fact that ColOmbia is a tipping culture. In the UK, the minimum wage is higher than in the US so we only tip for exceptional service. That's fair. In the US they generally tip high, because minimum wage is abysmal and so the employee has to provide a high standard of service in order to receive a good tip (I prefer the UK version, but fair enough – when in Rome and all that).
In ColOmbia, the service industry is in tip purgatory. Not only do you receive shoddy service whilst expecting to pay a tip – but the employee straight up asks you to your face if you're going to tip when you ask for the bill. You can of course say no, but God it's awkward. This is a flawed system in my opinion.
Speaking of time; my least favourite ColOmbian Spanish words are; 'Ahorita más tarde." Ahorita is a play on words of "now" – but not really now – a little bit later. "Más" means "more" "Tarde" means "later!" So what it really translates to is; I can't be arsed to commit to a time, so I'm going to just say these words to shut your uptight, punctual British arse up!
"When do you want to go for dinner?"
"Ahorita, más tarde!"
When is my coffee that I ordered two hours ago, and have asked you about three times already going to turn up?
"Ahorita, más tarde!"
I have a toxic supply of arepas and Club ColOmbia in my system and could die within the hour. Could you call me an ambulance?
"Ahorita, más tarde!"
ColOmbians Are Better Dancers Than You
Deal with it. Even the token geeky guy of the group can bust out a move that could make MJ rise from the grave. Los Colombianos got rhythm.
Santa Marta Vs Medellin?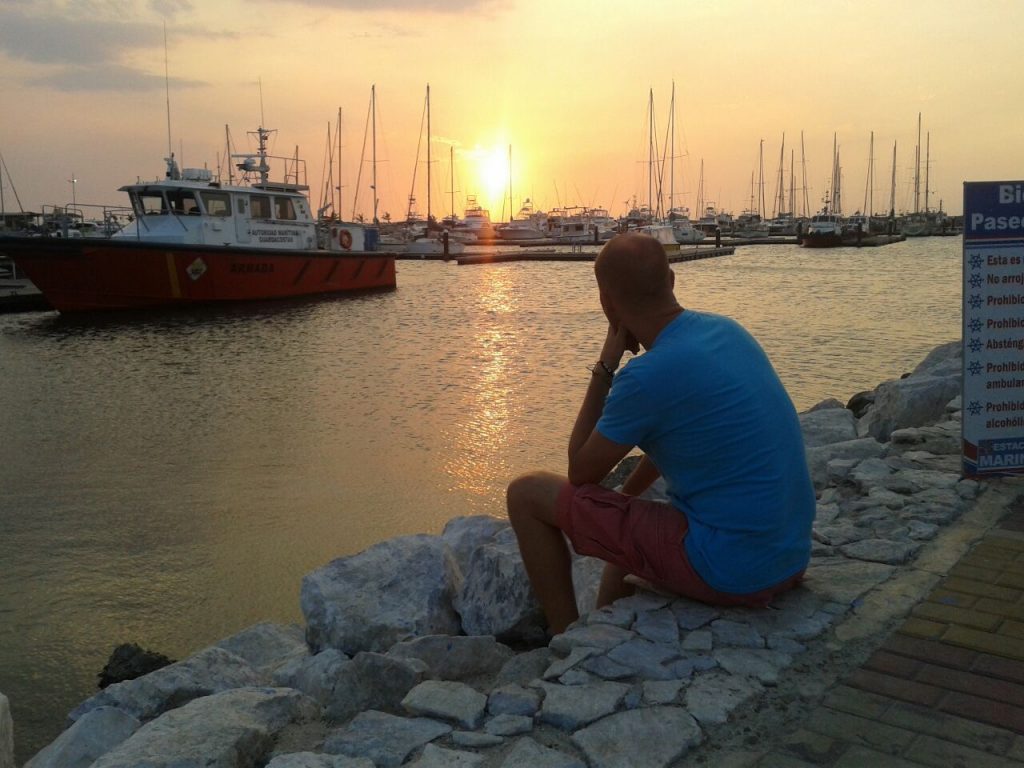 No contest – use me as a willing digital nomad guinea pig and opt to stay in Medellin, the 'city of eternal spring.' Santa Marta is good for the old Vitamin D – has many beaches and is always scorching sunny (which is how I like it), but it's not as developed and power cuts are common when the weather is bad. Not ideal for the online business owner, but the city is still worth a visit for a little holiday. 🙂
Colombian Food
I may not be your main man to ask here as ColOmbian food, like most of Latin America is very meat-centric. Not that this was a problem for my plant-munching self – I had an array of options in both cities. Also, ColOmbian loveliness prevailed when I was in said meat-centric establishments and they'd always do their best to address my dietary preferences. Luckily for me, they have beans and avocados as a staple in most dishes, so it was always off to a good start for me. You're better off asking ColOmbian expert Dave about this.
ColOmbia Doesn't Have a Great Deal Of Taboo Over Crime
If emotional intelligence and general loveliness was my biggest positive, then my biggest negative would be the saying; "Dar papaya," which I'm not a big fan of. This expression loosely translates as – if you're the victim of a crime – it's your fault for just existing and not being very vigilant.
I'm totally over living in places where it's too dangerous to go at night and ColOmbia still has that lack of safety assured. Travelling in dangerous places is fun. Living in dangerous places – not so much. The "dar papaya" ethos shows that in ColOmbia – the taboo of crime isn't as strong as some of the safer parts of the world that I have lived (mainly southeast Asia).
This is a major thumbs down for me when considering ColOmbia as a place to call my home. I survived two muggings during my time in ColOmbia – one in Medellin and one in Santa Marta. Praise be to whoever was the creator of my faster-than-they-seem chicken legs.
So you'll probably gauge from reading this that there are way more positives than negatives regarding my stay in ColOmbia. If you're new here and you suspect, like most travel blogs I big up everywhere I live as "like, toooohtaleh amazeballs" – I urge you to read my living in Phnom Penh article!
Get in touch if you're considering a trip, or considering a stay in ColOmbia. Don't be put off by the small negatives – I'm just a pedantic person who likes to look at both sides of the coin. All of the above is merely personal opinion and I think Medellin is a fantastic place for a digital nomad to live, when all is said and done!
I'll be posting my yagé experience in the near future. Probably ahorita más tarde.