Living in Medellin, ColOmbia: A Guide (For Digital Nomads)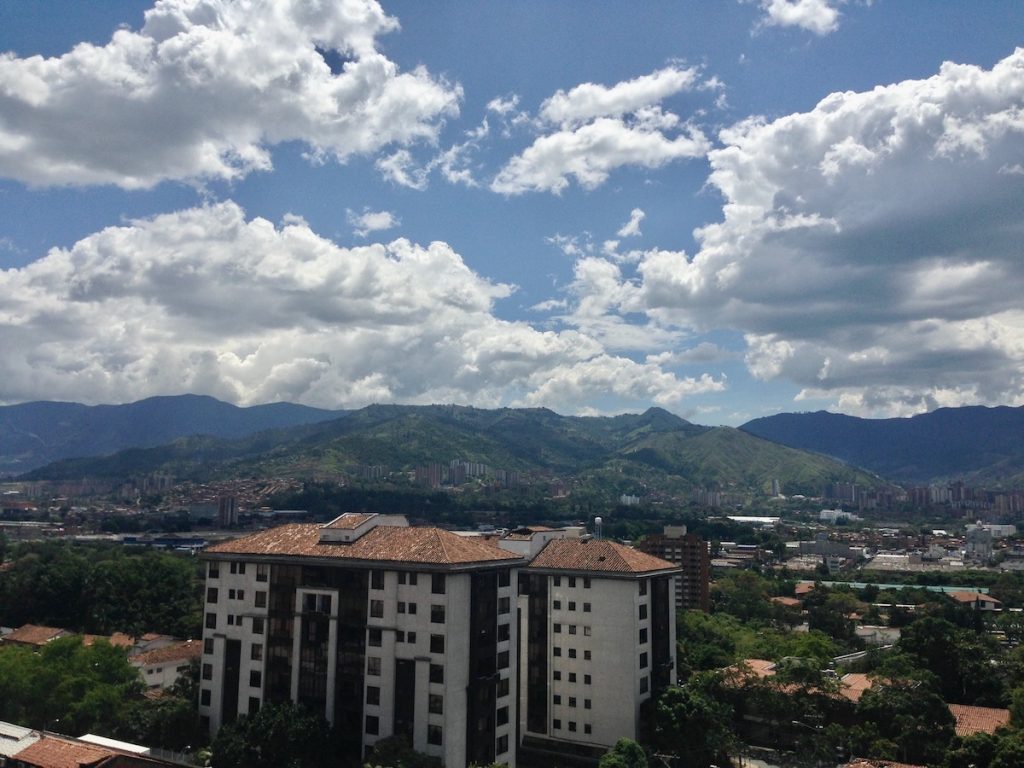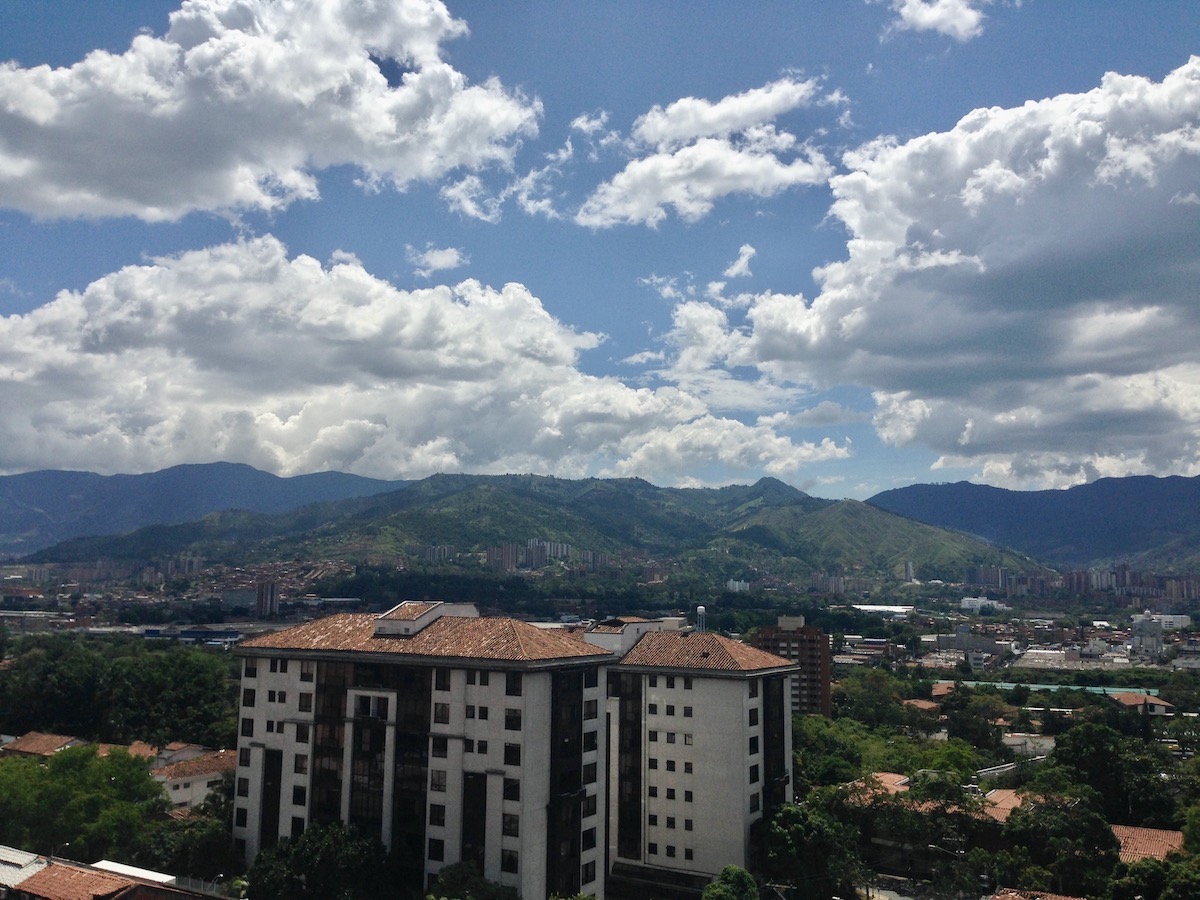 When you think of digital nomad hotspots around the world, you might conjure up images of Southeast Asian cities with well-trodden paths of backpackers, holidaymakers and hipster cafes.
Living in Medellin as a digital nomad might not be for everyone, but its growing expat community proves that it's a worthy consideration, next time you're researching which city you're going to unravel your cables and call "home" for the indefinite future.
In this article I will dive into the elephant in the room; the city of Medellin once had a fearsome reputation for being a city of crime, with Time Magazine famously dubbing it 'the most dangerous city in the world.'
Over 10 years later, there have been bold claims that the Colombian city has transformed itself into a city of innovation and progress.
I certainly believe it's a solid entry for my "living in" series, hence this comprehensive post.
From someone that's been there and done it, here's what living in Medellin (known as the 'City of Eternal Spring') looks like, and how you can prepare yourself for a big move to South America.
Living in Medellin: Why I Chose it
After partying too much in Brazil during the 2014 FIFA World Cup, I should have immediately chosen somewhere to chill out, get healthy and catch up on work.
However, me being me, I went even harder and hit the road – starting an overlanding trip of South America, which was fantastic…but something pissed me off when I got to Paraguay.
It wasn't Paraguayan people or anything about Paraguay, I loved my time there and couldn't understand why the country is so easily ignored.
I was more pissed off at myself.
Here I was – a man in my 30s, with a decent income, time on my hands, seemingly worldly in terms of travel…and I could only speak my mother tongue; English.
The constant echoes of sweet, melodious Spanish was a painful reminder, but also a possible message from the "universe" regarding which language to choose.
I already speak the most widely spoken language in the world, so learning good old Español, at number 2 on that list, seemed like a complete no-brainer for me to connect with more people around the world on a deeper level.
After a few days researching the best accent for learning Spanish as a beginner, all paths seemed to lead to living in Medellin, with the theory being that the "Paisa" accent is beautiful, crisp and clear for new ears.
Its dark history didn't bother me at all and I thought I'd judge Medellin by virtue of experience. So I cancelled my travel plans and made my way to Colombia.
It's ColOmbia Not ColUmbia
Before we get into the good stuff, there's something you need to know that will save you a whole load of embarrassment/ public shame when you move there. In fact, the Colombians hate it so much that making this crucial mistake will almost certainly get you off on the wrong foot with your new neighbours.
What is it that causes Colombians to pull their hair out and turn away in anger? Our crappy spelling, and even sometimes the pronunciation of the word "Colombia" as "Columbia."
That's for the city in the USA, within the State of North Carolina; 'Columbia.'
In this neck of the woods though, make sure you spell it as' ColOm', not ColUm', resulting in; 'Colombia,' and you'll dodge that fearsome Latin vilification.
So passionate are the Colombians about pronouncing their country's name correctly that a social media campaign gripped the internet and even resulted in a range of merchandise being created, with the phrase 'It's Colombia Not Columbia' adorning t-shirts and other merch.
Visa Situation For Living in Medellin
Getting yourself a Colombian visa (official government site) when it comes to living in Medellin falls within two different camps and will all depend on how long you want to live in the city.
If you're planning on only staying for half a year, you can secure a 90-day visa. If you're a national of most countries in Europe, North America, Latin America and Australasia, you'll automatically be granted this 90-day visa on arrival in Colombia. (Make sure you do your due diligence to see if you're eligible).
You can then extend this visa for a further 90-days in three different ways. One option is to do the traditional visa run over the border with Venezuela (not to be taken lightly) or, just fly out of Colombia and fly back in then you'll get a further 90 days. (Panama is a good option as you can fly directly between the two).

(Read on until the end of this category for my preferred method of living in Medellin as long-term as possible as a tourist).
Lastly, you can head to the local office of Immigration Affairs in Medellin. This option requires less travelling but far more paperwork. I did this once, it took 2 days to get my passport back and I paid 100,000 Colombian pesos (COP), which is roughly $30 US dollars.
If you have a passport outside of the countries mentioned above, you have to apply for a visa before you get on your plane. Thanks to the recent addition of an e-Visa system, this is really easy to do online. All you'll need to do is fill in a few forms and have the following:
A passport valid for at least 3 months
A digital image of your passport page
A recent photograph of yourself
A debit card to make payment
Your email address.
If you want to live in Medellin for as long as possible without jumping through the more bureaucratic hoops, do this…
Colombia's 90 days resets every calendar year. So if you go in July and extend your visa by 90 days, it resets in January and you will get almost a year…meaning you will only have to wait a little bit to re-enter, should you love living in Medellin so much.
You beauty!
Weather in Medellin
When you're living in Medellin, you'll notice that there's no real extreme weather to worry about. Christened the beautiful nickname; 'City of Eternal Spring', Medellin is warm all year round and has quite a temperate climate.
While it's technically a tropical area of Colombia, Medellin is 1,500 m (4,900 ft) above sea level, so it stays far cooler than other cities close to the equator and has an average annual temperature of 22 °C (72 °F).
What you'll need to watch out for are Medellin's two distinct rainy seasons. These aren't as bad as the mad monsoons you'll experience in tropical destinations like Sri Lanka, or a stormy day in Borneo, but still, they'll probably have some kind of effect on your life.
These rainy periods last between April and May and September to November, with a tidal of 21 days of rain each month. They are shorter bursts compared to somewhere like the UK, but when it rains it doesn't drizzle – it absolutely batters it down!
Important Spanish Phrases For Living in Medellin
Living in Medellin will be a little bit of a struggle if you don't attempt to learn any Spanish. English speakers amongst the local population are few and far between and are usually reserved to the younger student population.
Not only will you integrate and communicate far better with a basic knowledge of Spanish, but it also shows a level of respect to the local Colombian population to attempt to communicate in their native tongue.
While much of the South American continent speaks Spanish, it has its own sound and flavour, quite different from the Spanish spoken in Spain.
Medellin's speak with what is known as a Paisa accent, so certain Spanish words may sound quite different and it can take some getting used to, from the Spanish that you've been exposed to subliminally or directly over the years.
Let's take a look at important Spanish phrases you should learn when you're living in Medellin:
¿Quihubo parce? [key-oo-boh pahr-say ] – What's up, mate? – this is a very Medellin centric phrase.
Buenos días [bun-oss-dee-ass ] – Good morning
Gracias [gra-see-ass ] – Thank you
Por favor [poor-fa-vore ] – Please
En dónde está? [En-don-day-est-a] – Where is the…
El baño [ell-ban-yo] – Bathroom
Yo no hablo español [yo-no-ab-lo-ess-pan-yol] – I don't speak Spanish
Learning Spanish in Medellin
I jumped right in with a six-week intensive course at EAFIT university. In typical fashion, my hatred for classrooms and authority kicked in and I left. (The only love I have is for Profesor Juan Delgado, great guy).
I started dating locals with a simple rule; I purposefully looked for women who barely spoke English.
This meant that it was all on me, a pressure I was happy to take on. I always feel for locals when I am travelling in their country and they have to speak my language.
I have also dated women when English was their 2nd, or even 4th language. This new chapter helped me to look at life through their lens, and I empathised with why they'd get so frustrated when it came to expressing deep emotions, or heated topics.
It was about time I took on the awkwardness and painful irritation of being the weaker side in a language and it worked a treat.
I ended up being in a relationship with a lady from Bucaramanga for over a year, and my Spanish relatively soared.
I understand this is an unorthodox "tactic" for learning Spanish, but it's certainly effective. So long as you are genuinely interested in the local person, and not using them for a free Spanish lesson, everyone wins.
It sure beats stuffy classrooms (although I do recommend EAFIT and I have more language school recommendations coming up in this article).
National Holidays in Medellin
Colombia celebrates 18 national holidays each year, many of which are religious holidays dictated by the lunar cycle. Employers are required by law to give employees a day off work for all national holidays, and almost every business shuts down for an entire week during the Easter period.
Here are a few holidays worth taking note of:
January
1st: New Years Day – Similar to celebrations in Western countries, New Year's Day is usually spent nursing an aguardiente-induced hangover from the previous evening's partying.
10th: Epiphany – A predominantly Catholic country, the feast of the Epiphany is celebrated on the 10th of January. Schools and most businesses will be closed on this day.
March
19st: St Joseph's Day – Another Catholic holiday, this day is dedicated to the husband of the Virgin Mary. Schools and some businesses will be closed for St Joseph's Day.
April
14th: Maundy Thursday – A national Catholic holiday observing the Last Supper of Jesus Christ with the Apostles. This is a day off for the general population, and many businesses will be closed.
15th: Good Friday – Observed in many Christain countries, this is considered a national holiday, where some businesses may also be closed.
17th: Easter Sunday – The holiest day in the Christian calendar, Easter Sunday is not technically a recognised national holiday, though you may find some businesses closed.
May
1st: Labour Day/May Day – Also known as International Worker' Day, Labour Day is a holiday that can fall on different days, though it's quite often the 1st of May.
30th: Ascension Day – Seen as the 40th day of Easter, Ascension Day is a national and Christian holiday that celebrates Jesus' ascent into heaven.
June
20th: Corpus Christi – Keeping to yet more Christian based holidays, this is a celebration of Holy Communion, with bread and wine playing a huge role in religious services.
27th: Sacred Heart – Similar to Corpus Christi, this is another religious feast day and one that is celebrated more often in Latin America than other Christian nations.
July
5th: Feast of Saint Peter and Saint Paul – One of the oldest Christian feast days, Colombia is one of only seven countries that makes this an official national holiday.
20th: Independence Day – This day celebrates Colombian independence from Spain, which took place in 1810. Locals will usually celebrate with parades and marches through the city.
August
7th: Battle of Boyacá Day – This day celebrates the Colombian's victory over the Spanish colonists, a poignant step in the country's journey to self-determination.
16th Assumption of Mary – Often considered as holy as Jesus himself, this day celebrates the Virgin Mary ascending to heaven.
October
17th Columbus Day – Also known as El día de la Raza y de la Hispanidad (meaning "Day of the Race and Hispanicity"), this is a day that gives Colombians a chance to celebrate their mixed heritage and rich racial diversity.
November
1st: All Saints Day – Another Christian holiday, this is a celebration of all the saints in the Christian canon. A much tamer affair than its namesake up in Mexico.
11th: Independence of Cartagena – Another holiday linked to Colombia's fight for independence from Spain, Cartagena was the first city to declare independence in Colombia, and holds a special place amongst Colombians.
December
8th: Feast of the Immaculate Conception – Another of the most pious days in the Catholic calendar, this feast day is a celebration of the Virgin Mary and her birth free from original sin.
24th: Christmas Eve – Most Latin American countries celebrate this as THE big day (what we in Western countries celebrate on the 25th).
25th: Christmas Day – As above. This is our version of "Boxing Day." Most businesses will be closed in Colombia.
Wifi and Data For Digital Nomads Living in Medellin
While Colombia isn't known for its fast internet connection, as a hotspot for domestic business, Medellin is home to some of the best internet speeds in the country.
When you're living in Medellin, you can't help but notice a growing number of coworking spaces around the city. In these spaces, the internet speeds are their most reliable, and many usually charge around 38,000 Colombian Pesos for a day pass.
To secure your own personal data plan, you can either get yourself a sim card from the airport on your way in or from one of the major providers in Medellin. These providers have stores in Medellin and include companies such as Claro, Movistar or Tigo.
Claro is Colombia's largest internet provider and will often give you the best deals on internet data. A prepaid sim card costs around 5,000 Pesos, and you can pay for a data plan, which will set you back close to 43,000 pesos for every 2 GB of data.
This plan usually has a thirty-day time limit on it, so you'll need to top up in one of the local shops whenever you want to renew your plan – something that's really easy to do.
Food in Medellin
Food in Medellin is a mix of traditional Colombian food, with a touch of modern and western cuisine. The most traditional dish of the Antioquia region is known as the 'Bandeja Paisa,' this is a platter of different foods, including red beans, pork, rice, plantain and maise bread. Much of this is representative of the food that you will find when you're living in Medellin.
Sorry to any reading Colombians, I love many things Colombian, but your food is not one of them.
Yes, I made the decision to become vegetarian pretty much immediately upon living in Medellin, but I never felt like I was missing anything there like I do with other nations' foods.
There were maybe 3-5 veggie/vegan restaurants that I frequented. I'm a creature of habit and stopped eating meat in a country with a meat-centric cuisine, so I'm simply not the man to ask.
The fruit in this part of the world is delicious though, the best mango I have ever tasted was in Cartagena.
The good news when it comes to food is that you can eat super cheap at a local place, or eat at the plethora of fancy restaurants within the city. So you have plenty of options for grub when living in Medellin, regardless of palette or wallet.
Currency in Medellin
Colombia currency is the Colombian Peso, which comes in 1,000, 2,000, 5,000, 10,000, 20,000, 50,000 denominations. There are also five coins in Colombian currency, coming in 50, 100, 200, 500, 1,000 Peso forms.
Accessing your money in Medellin is relatively easy, with numerous ATMs scattered across the city. Bancolombia is probably the most common outlet you'll come across in the city. Single withdrawals are usually restricted to 400,000 Pesos, but you can make more than one transaction in a day.
Some cash machines are temperamental in accepting foreign bank cards, so it's worth having a few different accounts. Heads up; I always had a nightmare with Bancolombia with my Visa debit cards, but all the other banks worked fine.
Cost of Living in Medellin (For Digital Nomads)
Living in Medellin as a digital nomad can be a really affordable destination and somewhere where your money will go quite far, whether you want a budget-friendly way of life or a really indulgent one. The fall in oil prices has made the Colombian Peso slump in value over the past few years, causing the cost of living in Medellin to fall quite significantly.
To give you an idea of what you might spend, here's a quick breakdown of some everyday costs:
Cost of rent
One-bedroom apartment inside the city centre: COP 750,000 – 1,800,000
One-bedroom apartment outside the city centre: COP 600,000 – 1,600,000
Transportation (minimum fares)
One-way ticket (Local Transport): COP 2,300 – 2,650
Taxi (Normal Tariff): COP 3,600 – 6,500
Cost of petrol (1 liter): COP 2,150 – 3,000
Food and other groceries
Potato (1kg): COP 3,800
Water (1.5 liter bottle): COP 2,700
Rice (white), (1kg): COP 3,500
Domestic Beer (0.5 liter bottle): COP 3,000
Imported Beer (0.33 liter bottle): COP 7,000
Luxuries and nightlife
Meal at an inexpensive restaurant: COP 10,000 – 30,000
Three-course meal for two people at a mid-range to baller restaurant: COP 60,000 – 200,000
Western fast food outlet, small meal: COP 15,000 – 23,000
Bottle of wine: COP 35,000
Safety in Medellin
Real talk; Medellin was once a wildly dangerous city and to have said back then "Adios, Mother dearest, I'm off to live in Medellin" you'd send the poor old dear to an early grave due to her worry.
Even though crime in the city has fallen drastically over the past three decades, there are things to be aware of when living in Medellin and wanting to stay safe (or keep your valuables).
The Colombians have a saying, "No dar papaya," which I'm not a big fan of. This expression loosely translates as – if you're the victim of a crime – it's your fault for not being very vigilant.
Don't get me wrong, I am big on personal accountability, but this is something you need to be aware of, crimes such as theft are less of a taboo in Latinamerican countries.
I know a high percentage of people who got robbed in Colombia (two of them by gunpoint). These people are smart and careful, not the idiot abroad types who wander about with a casual arrogance.
I'm a realist with this topic and the spectrum of "safe" is a wide one depending on where you are from, or how infected you've been by the idealistic notion of the; "thERe is GooD ANd Bad EvEryWHeRe" clowns. I was raised in a rough village in England, but it would be like the safe streets of Oslo when compared to the sketchier parts of Medellin.
I'm also an adventurer and prefer people to have freedom of choice. It's just always best to be honest about safety and not self-censor for weaker minds who can't handle harsh truths.
Therefore I'm happy to put Medellin in the "still go, but be extra careful," category. So more like a cool protective uncle, as opposed to an overbearing father. I would say in terms of safety with my other digital nomad city guides – Living in Mexico City would be a fair comparison.
Keep your belongings safe, and out of sight as these can be especially targeted by opportunistic snatchers.
Like any city, crime is usually at its worst when it gets dark, and areas of the city become no-go zones. When you're living in Medellin, you'll quickly pick up the dos and don't of the city; where it is sensible to go in the evening hours and where is best left for the locals.
This being said, the city has definitely come on leaps and bounds over the years, which brings me to a topic very sensitive to many Colombians…
Shut Up About Pablo Escobar
Some friendly advice for when living in Medellin; don't mention Pablo Escobar within seconds of meeting a Paisa, it's not the greatest of bridge builders.
Yes, the whole story is fascinating and Narcos was a cracking TV show. I also dabble with True Crime documentaries (and have been on Escobar tours in Colombia) and while Escobar remains to be a divisive figure, most Colombians don't appreciate this as a conversation starter, some may have even lost a loved one (or two) because of this dark era.
Colombia is rich in diversity and beauty. It gifted the world crazy, talented footballers, the coffee is outstanding and it gave us Shakira's honest hips…Pablo Escobar is not the only famous thing about Medellin, or Colombia.
What Are Medellin Locals Like?
Colombians are friendly by their very nature, and Medellin locals are just the same. Both family orientated and sociable, locals are open and bubbly when they meet new people, a little less than Mexicans but mountains more so than we are used to in western cultures!
There's a large range of classes of people living in Medellin, from those with very little to those who run very successful businesses in the city. Medellin is mainly a Catholic city, so many of its older locals follow quite a conservative and religious way of life but not to the point where it's considered extreme.
The good folk of Medellin are mainly courteous, welcoming and warm.
I'm sure western readers have been in the situation before in a cafe after you've ordered your favourite brew and you're looking for a place to sit. There are seats available, but people have annoyingly put their bags and coat on the available seats.
In the UK most pretend they haven't seen you because God forbid… you'll enter their personal space, even worse – strike up a conversation with them!
In Colombia personal space just doesn't exist. They'll shuffle right over and make sure you've got a seat in a heartbeat. Expect to be touched more over this side of the world.
Colombians hug like they give a shit, you know when they get pissed off and let you know when you're appreciated. If you're feeling bad and they ask you how you are, and you pretend to be ok – they'll tell you to stop talking shit and ask what's wrong. Latin America is not for the emotionally apathetic.
Are Colombian Women Really THAT Fit?
Maybe you don't care, but I am going to go there anyway, because safety concerns seem to come a distant second to readers and friends; this was the number one question that I received while living in Medellin. I was completely inundated with this query and I'm not going to lie…I enjoyed answering it!
"Beauty is in the eye of the beholder" and all that and indeed many other attributes need to be considered, but I dare you to visit and then tell me that Colombian women are anything else other than physically jaw-dropping.
Friday and Saturday nights in Parque Lleras (party place in Poblado) are just absurd. The beauty is almost comical. Many times I'd find myself laughing in disbelief at the masses of absolute Goddess's before my very eyes.
The world is a home to countless beautiful women, many countries are underrated and left out in my opinion, but Colombia's well-known for it and I can confirm it's not an exaggerated claim.
I did however find the sense of humour left a lot to be desired in many, but maybe you don't have to really work on being funny when you're blessed with the face of Cleopatra's hotter sister.
A funny read on that topic: 'Attractive people enjoying not having to be funny,' by The Daily Mash.
Best Neighbourhoods in Medellin For Digital Nomads
When you're living in Medellin, you'll quickly realise that there are multiple sides to the city, and neighbourhoods can differ hugely from one another. Finding your perfect Medellin neighbourhood will all depend on your own preferences; where you want to live, how much you want to spend and how close you want to be to certain things in the city.
Let's take a look at the most popular and best neighbourhoods in Medellin for digital nomads.
Living in Poblado as a Digital Nomad
Arguably one of the most popular areas for expats and digital nomads to settle when they're living in Medellin, Poblado is one of the city's most famous neighbourhoods and it's the one that I stayed in.
Poblado is where you're most likely to find Medellin's upscale restaurants and is also home to much of the city's nightlife, only adding to its popularity. As a result of all these upscale restaurants and clubland, it has become the area for Medellin's hotel and hostel scene.
All of this tourism infrastructure means that many can visit Medellin without leaving this 'Poblado bubble' – of course, it can be quite different when you're living in Medellin.
If you're more inclined to blend with only the locals (personally I like to mix it up), Poblado may not be the best neighbourhood to live in. However, if you want to live closer to the numerous tourists that visit Medellin or mingle with a group of expats, then the Poblado neighbourhood could be the place for you.
Pros of living in Poblado
Some of the best nightlife in Medellin
There's a huge expat and tourist community already living in this area.
Modern shopping malls and western-esque shopping opportunities are close by.
Cons of living in Poblado
You probably won't get the "authentic" Colombian experience.
More people speak English due to it being touristy (no bueno if you're learning Spanish and are lazy!)
Living in Laureles as a Digital Nomad
Found on the western side of Medellin, the neighbourhood of Laureles is said to have a far more authentic Colombian feel to it compared to the Poblado region. Again, Laureles is one of the more popular places in Medellin for tourists and remote workers, but it also has that genuine local feel to it.
Alongside being far more authentic, Laureles has a laid back feel to it compared to the rest of the city but with all the infrastructure you could wish for. Laureles has its fair share of restaurants, cafes and supermarkets – as well as a top Spanish language school, set up by Baselang.
Pros of living in Laureles
Authentic Colombian experience but with a big community of expats.
Home to one of the best Spanish language schools in Medellin.
Numerous cafes, restaurants and supermarkets are here.
Cons of living in Laureles
Quickly becoming another touristy centre for the hardcore out there (also harder to make friends with locals if that's a priority).
Higher rent prices than other neighbourhoods for newbie digital nomads on a budget.
Living in Centro as a Digital Nomad
Centro was once the economic and business sector of Medellin, and it still has that white-collar business-centric feel to – during the day that is. Throughout the now-infamous reign of Pablo Escobar and the Medellín Cartel, many of the upmarket residents of Centro moved out to the suburbs and while the neighbourhood feels far safer today, it still has a grungy feel to it.
The streets come alive with commuters and daytime office workers, yet when the working day ends, the neighbourhood can feel somewhat empty. This being said, there is still a nightlife scene here along the streets of La Playa and Maracaibo.
The older cultural centre of Medellin can be seen around Parque Bolivar and its old theatres, many of which open up for free shows on selected nights.
This balance between older and newer Medellin in Centro offers a real characterful place to settle when it comes to living in Medellin. While you may have to have more whits about you during the evening, Centro is real Medellin, and there's no denying its attraction.
Pros of living in Centro
One of the most central places in the city.
Has a wealth of history, social and political.
Has a genuine Colombian feel.
Home to a number of bars and cafes.
Cons of living in Centro
Is known to have higher crime rates during the evening.
Can look a little run down in places.
Living in Parque Lleras as a Digital Nomad
Famously known as the nightlife district of Medellin, Parque Lleras is a smaller area within the Zona Rosa district of Medellin. Street after street and block after block of the Parque Lleras is saturated with bars, clubs and nighttime attractions, making it one the most sought after neighbourhoods in the city.
As part of the wider Poblado district, Parque Lleras is frequented by crowds of foreign tourists and nighttime local boozers. This can be an advantage if you're that way inclined, but it can also be a drawback if you're looking for a quieter side when you're living in Medellin.
There is a booming nightlife scene in Parque Lleras and it's an area that you will undoubtedly feel safer in as a result of its popularity. That overhang of international fear of Medellin is long gone when walking the busy streets of Parque Lleras.
Pros of living in Parque Lleras
A very popular neighbourhood for foreigners and locals.
Has a booming nightlife scene.
Is part of the wider Poblado district.
Cons of living in Parque Lleras
Hectic streets filled with party-goers.
Can portray a disingenuine version of the city.
Loud as f**k maaaate.
Living in Belen as a Digital Nomad
After the extreme neighbourhoods of El Poblado and El Centro, one being quite upmarket and the other a little gritty, the perfect in-between neighbourhood of Belen may just be the right neighbourhood for you.
Lying just west of Medellin River, the working-class neighbourhood of Belen is one of the oldest in the city and has many attractive points of interest to back up this fact.
There is also a perfect balance of recreational activities in this area of the city, ranging from theatres to city malls and a nightlife scene that backs up the claim of being one of the most popular neighbourhoods in Medellin.
It may not be one of the most popular neighbourhoods for tourists, however, Belen fills that gap of being quintessentially Colombian while at the same time harbouring that out-of-town sensibility that makes it attractive to ex-pats and digital nomads.
Pros of living in Belen
Genuine Medellin experience.
Low cost of rent compared to other busy neighbourhoods.
Great infrastructure including shopping malls, nightlife and theatres.
Cons of living in Belen
It is a little noisy, especially being so close to the airport.
Can be a culture shock for those accustomed to living in more affluent areas.
Living in Envigado as a Digital Nomad
Located at the southernmost regions of Medellin, the neighbourhood of Envigado is an area of the city that still flies the flag high for authentic Colombian living. Located not far from the famed El Poblado region of Medellín, Envigado has all the draws that this popular neighbourhood has while still hanging onto the traditional way of life.
One of the more affluent neighbourhoods of the city, choosing Envigado when you're living in Medellin will provide so much more in the way of home comforts. Crime is at a city-wide low in the neighbourhood of Envigado, and that westernised fear of attention and being the possible victims of crime is farther away when walking the streets of Envigado.
Pros of living in Envigado
Lower crime rate.
Suburban-esque way of life.
Close to many popular neighbourhoods without feeling in a tourist hotspot.
Cons of living in Envigado
No coworking spaces in the neighbourhood.
Away from city transport.
Getting Around Medellin
Knowing how to get around a city can be one of the most important things to master, especially if you are planning on staying long term. Living in Medellin you'll notice that the transport infrastructure is quite advanced, and getting from one place to another is pretty easy.
Running off the back of a negative reputation for crime and poverty, investment in Medellin's transport needs is one of the strong points many mention when visiting this northwestern Colombian city.
From the traditional buses and metro to the more near-the-knuckle unregulated taxi services, no matter your budget and outlook, you will always find a way to get around when you're living in Medellin.
Here's a few key ways to get around the city:
Metro
One of the most popular ways to get around Medellin is via its metro system, which also just so happens to be one of the city's most impressive modern infrastructures. The metro's stellar organisation methods twinned with cheap fares and easy-to-use procedures make it a sure way of navigating the huge city, especially if you are new to living in Medellin.
Paying for one single fare will usually set you back around COP 2,550. If you're planning on living in Medellin for a long period of time, it's worth getting yourself a Civica card (metro card). This prepaid card will allow you to travel on the metro for multiple journeys without having to pay in cash every time.
The metro is made up of two rail lines, a tramcar line and five cable car lines, all making it a fantastic way to traverse across the city in no time at all.
Bus
For a much cheaper, and dare I say it, more authentic way of travelling across Medellin, a bus ride is your ticket to navigating the city. However, buses may be one of the cheapest modes of transport, but figuring out their routes and ways of working can be a bit of a mind-boggling task.
Each bus has a fixed price, which can usually be found on the front of buses. It's finding the right bus that can be the challenge; most times it's best to pluck up the courage and ask a local in your best Spanish.
Bus travel is also best left for daytime journeys. As a foreigner, making bus journeys through Medellin's evening can be more attractive to criminals, but don't let this scare you off if your thirst for an adventure and experiencing local transport is a top priority.
Bicycle
Being a relatively flat city, travelling across Medellin with a bicycle is a fantastic and efficient way of making your journey. Medellin has a number of publicly available bikes, called EnCicla. These bikes are free to use for an hour or less; then you will be charged for any more time over this hour.
To register for these bikes, you'll need to go through a pretty convoluted process of online forms, and it can take three days to get approval. Once you have though, you'll have a cost-effective and flexible way of travelling across the city.
Taxi
Getting around Medellin via taxi is one of the most efficient ways of making city-wide journeys. Taxis in Medellin are extremely cheap, safer than traipsing the streets at night for sure (but please don't play with your phone with the windows open, it's been known for motorcycling opportunists to grab 'em).
You can simply flag down a taxi at the side of the road, though to be extra sure of the safety of a taxi, it's best to use an app such as Tapsi or Easy Taxi.
Similar to Uber, you can use a mobile phone app to order a taxi anywhere in the city. However, unlike Uber, you can't pay via card and need to make sure that you have the correct amount of cash on you to complete the journey.
Taxi rides usually start from around COP 3,600 – 6,500, and you'll be charged COP 1,284 for every extra kilometre.
Nightlife and Entertainment in Medellin
As one of the biggest draws to Colombia and South America as a whole, it will be no surprise to find out that Medellin's nightlife and entertainment side is one of the biggest draws to those looking to visit and settle in Colombia.
Just take note that unless you're a professional, all Colombians will be better dancers than you.
Deal with it. Even the token geeky guy of the group can bust out a move that could make MJ rise from the grave. Los Colombianos got rhythm.
Aside from bar life and clubland, Medellin also has its fair share of sporting entertainment, gym and other recreational pastimes. Living in Medellin, you'll quickly learn that there is far more going on in this northwest Colombian city other than just drinking and partying.
Visit Altagracia Cafe-bar – The Altagracia cafe bar is a somewhat Jekyll and Hyde sort of place, serving up the best Colombian sourced coffee in Medellin during the day and then an array of cocktails, beers and spirits during the evening. With great music and a thrilling atmosphere, you're likely to return to the Altagracia Cafe bar again and again.
El Pequeño Teatro Theatre – If you're looking for a more refined way of enjoying yourself, the El Pequeño Teatro is the place to go. A small theatre on the eastern side of the city, you can catch an array of different shows here, all of which have been curated by a group of professional actors and actresses.
Cuchitril Bar – With live music, cocktails, beers and other bar-life pastimes, Cuchitril Bar is a hidden gem sort of a place that is a great bar in which to sit back and enjoy a few quiet drinks. The back courtyard also opens up in a fantastic outside space – the best part of this bar is the fact it doesn't quite get going until 11:30, leaving plenty of time for party animals to get their fill.
Sixttina – If it's clubland that you're looking for, then Sixttina is it. One of the most famous nightclubs in all of Medellin, Sixttina plays the perfect mix of international dance music with, of course, a massive helping of Latina reggaeton. With a DJ booth, the central focus of the club, Sixttina offers a welcoming and inclusive party atmosphere which is the talk of Medellin's party scene.
Bodytech Gym – With numerous sites across the city, living in Medellin doesn't mean you have to give up that dedicated gym routine. Bodytech gym is an ultra-modern gym that offers an array of equipment, classes and convenient locations. Open all day, many from 6 am until 6 pm, a membership with the Bodytech gym is a must for any gym bunny looking to live in Medellin long term.
Medical Care in Medellin
According to the World Health Organization's 2017 report, Colombia has one of the most efficient health systems in all of Latin America – an encouraging bit of information for those looking to move to the city.
This being said, you'll still need to get some digital nomad insurance for the time that you're living in Medellin and Colombia. Without insurance, you will undoubtedly be looking down the barrel of a hefty hospital bill should you find yourself needing assistance.
The best hospital for foreigners living in Medellin is possibly 'Clinica' in Poblado.
Grocery Shopping in Medellin
Colombia, and Medellin especially, is home to a huge range of grocery shopping options, from the humble market on the street to the more internally recognised setups such as supermarkets.
Exito is probably one the most famous supermarkets in Colombia, and with a multitude of locations across Medellin alone, you will always be able to find what you need. This large supermarket chain stocks everything from appliances, electronics, clothes to home furnishings, kitchen items, and so much more.
Similar to western supermarkets, Éxito offers the Puntos Colombia, where you can collect points as you shop, allowing you to save more money on your future shops.
While it may be quite convenient to do all your shopping at large supermarkets such as Exito, when you're living in Medellin you'll quickly find out where the best deals are. Local grocery stores like Tiendas D1, Justo y Bueno, PriceSmart and Makro may have smaller selections and fewer stores, but shopping around these will ensure you get the best price for your bits and bobs.
Why I Am No Longer Living in Medellin, Colombia (& Would I Go Back?)
After raving on above about the per calendar year trick for a longer Colombian visa, I messed up due to the timing of my trip to Cuba and my ongoing travel throughout the Dominican Republic and Haiti.
So it was an indefinite "adios" from the Colombian government as I had overstayed my welcome, with me upping sticks to Mexico City. The plan was to base myself in the capital city to see the wonders of Mexico for a few months, before going back to live in Medellin when the window opened up for a brand new 90 days visa.
En route overlanding back to Colombia throughout Central America, I decided that living in Medellin at this stage wasn't meant to be for now and I returned to Mexico City. I had made a lot of friends (my best mate had even moved there from England) so off I went to live there for another few years, before hitting that sweet South American road trip again.
While revisiting for six week, I did consider living in Medellin again, but I was in travel mode – so much that I overlanded the whole of the South American continent down to (literally) the "end of the world," Ushuaia in Argentina.
I figured that's enough travel for me…I'll have a few crazy weeks exploring Antarctica then I'll go back to Medellin after that.
Nope.
Something was telling me that living in Medellin wasn't for me anymore. Not that I could put my finger on what exactly it was, I thoroughly enjoyed my time there but I just wasn't feeling it at that moment.
So I went soul-searching in The Middle East, which is basically a travel blogger's fancy way of saying I was avoiding my issues and not facing them head-on. Mine being that I didn't have a place I genuinely called "home."
Was living in Medellin really for me and I was simply in denial? How about Mexico?
I decided to revisit former cities that I have lived in and all paths lead back to Thailand. The capital was my first stop and I was over the moon to catch up with mates, frequent my favourite old haunts and experience all the new things to do, but it was a no for me in terms of living in Bangkok again.
Too chaotic, but Thailand still felt right.
I'll save you the story that is already longer than it should be. You came here to learn about living in Medellin, but I guess it is important to explain why I decided not to anymore.
I am now very happily living in Chiang Mai. I bought a nice little apartment here, which is quite fitting, as this was the city where my online business really started taking off when I was almost down to the barebones.
With me being quite the sentimental chap, I was a little concerned that the strong pull to the city was driven by selective nostalgia, but it's simply the place for me and I don't miss living in Medellin.
The safety concern whilst living in Medellin and Mexico City was what did it for me. I'm sure a lot of Medellin and Mexico City expats may take umbrage to that statement, but it's simply safer here in Chiang Mai and that was a biggie when it came to "settling down" (as much as I hate that phrase with a fire of a thousand suns).
I am no stranger to danger, after travelling in countries that raise a lot of eyebrows, and I will continue to do so.
However, when it comes to living in a place as opposed to travelling in a place, I am much more conservative in terms of what safety means to me. It's not just that, my current city ticks other boxes that Medellin doesn't (for example it's a much better hub to see the rest of the world).
I loved my time in Colombia and will certainly return one day. I still can't dance Salsa, my Spanish is waning somewhat, and I never got to find out if Shakira's hips do actually lie (sadly).
Living in Medellin was a significant chapter in my life with me making solid lifetime connections and learning a new language. Is it for you though? Talk is cheap, there is only one way to find out…