Knowing how to get around a city can be one of the most important things to master, especially if you are planning on staying long term. When Living in Medellin you'll notice that the transport infrastructure is quite advanced, and getting from one place to another is pretty easy.
Running off the back of a negative reputation for crime and poverty, investment in public transportation in Medellin is one of the strong points many mention when either living in or passing through this gorgeous northwestern Colombian city.
From the traditional buses and metro to the more near-the-knuckle unregulated taxi services, no matter your budget and outlook, you will always find a way to get around relatively stress-free.
Heading to the City of Eternal Spring soon? Check out my where to stay in Medellin article so you feel more confident in choosing the best area for you and also my recommended things to do in Medellin if you're simply passing through town.
Here are the main ways to get around Medellin:
Metro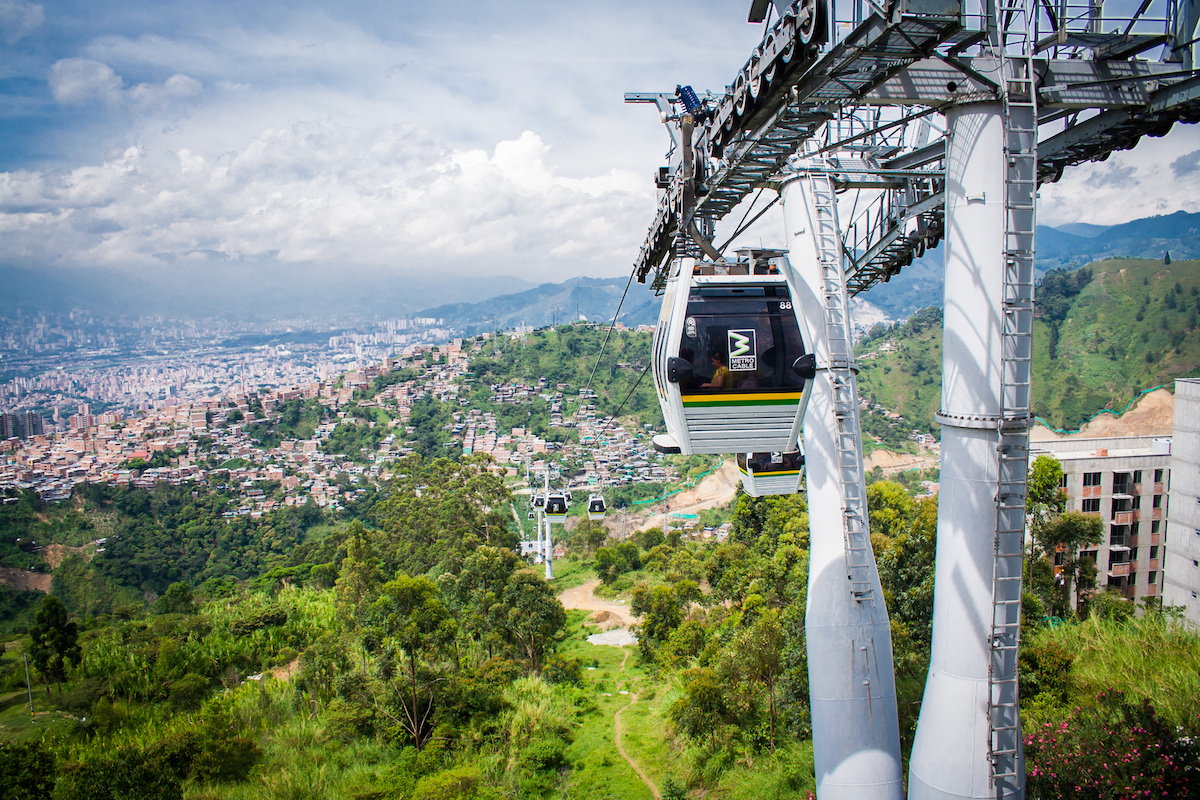 One of the most popular ways to get around Medellin is via its metro system, which also just so happens to be one of the city's most impressive modern infrastructures.
The metro's stellar organisation methods twinned with cheap fares and easy-to-use procedures make it a sure way of navigating the huge city, especially if you are new to living in Medellin.
Paying for one single fare will usually set you back around COP 2,550. If you're planning on living in Medellin for a long period of time, it's worth getting yourself a Civica card (metro card). This prepaid card will allow you to travel on the metro for multiple journeys without having to pay in cash every time.
The metro is made up of two rail lines, a tramcar line and five cable car lines (known as Metrocable) all making it a fantastic way to traverse across the city in no time at all.
Bus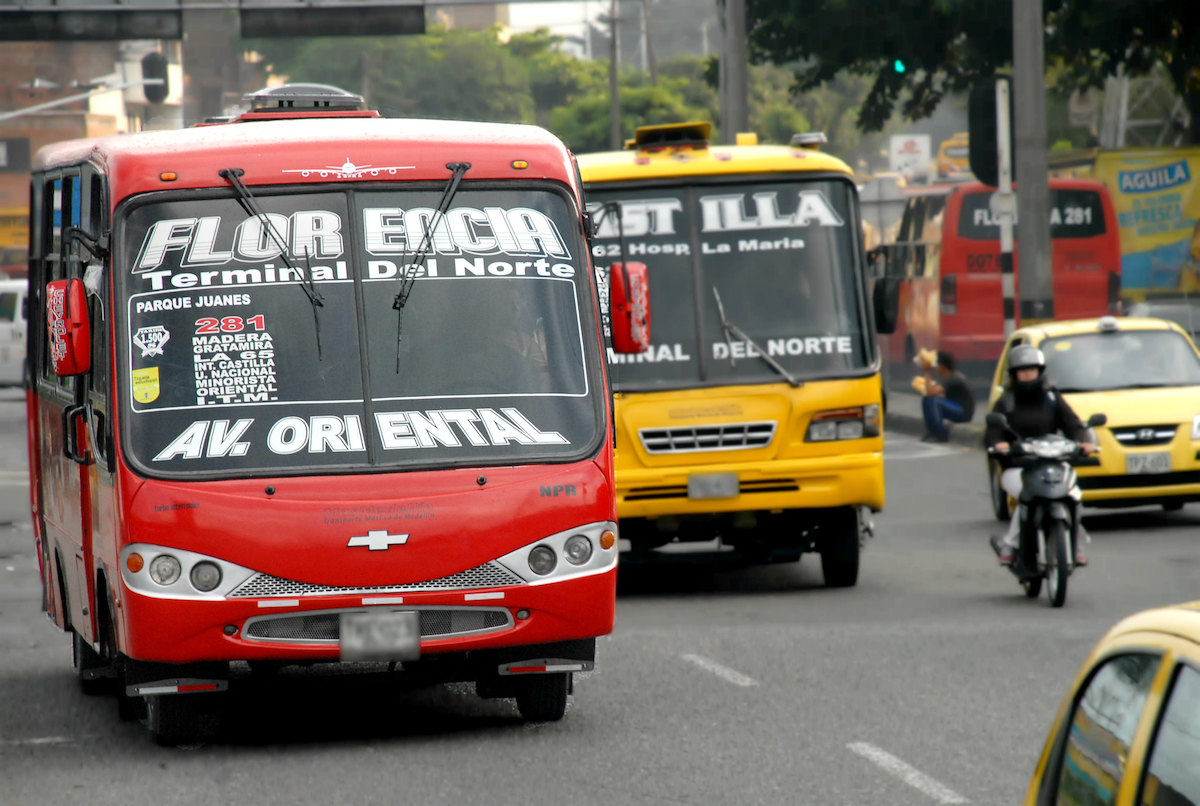 For a much cheaper, and dare I say it with the risk of sounding like the travel snob that I believe I am not, if you're looking for the more authentic way of travelling across Medellin, a bus ride is your ticket to navigating the city. 
However, buses may be one of the cheapest modes of transport, but figuring out their routes and ways of working can be a bit of a mind-boggling task.
Each bus has a fixed price, which can usually be found on the front of buses. It's finding the right bus that can be the challenge; most times it's best to pluck up the courage and ask a local in your best Spanish.
Bus travel is also best left for daytime journeys. As a foreigner, making bus journeys through Medellin's evening can be more attractive to criminals, but don't let this scare you off if your thirst for adventure and experiencing local transport is a top priority.
Bicycle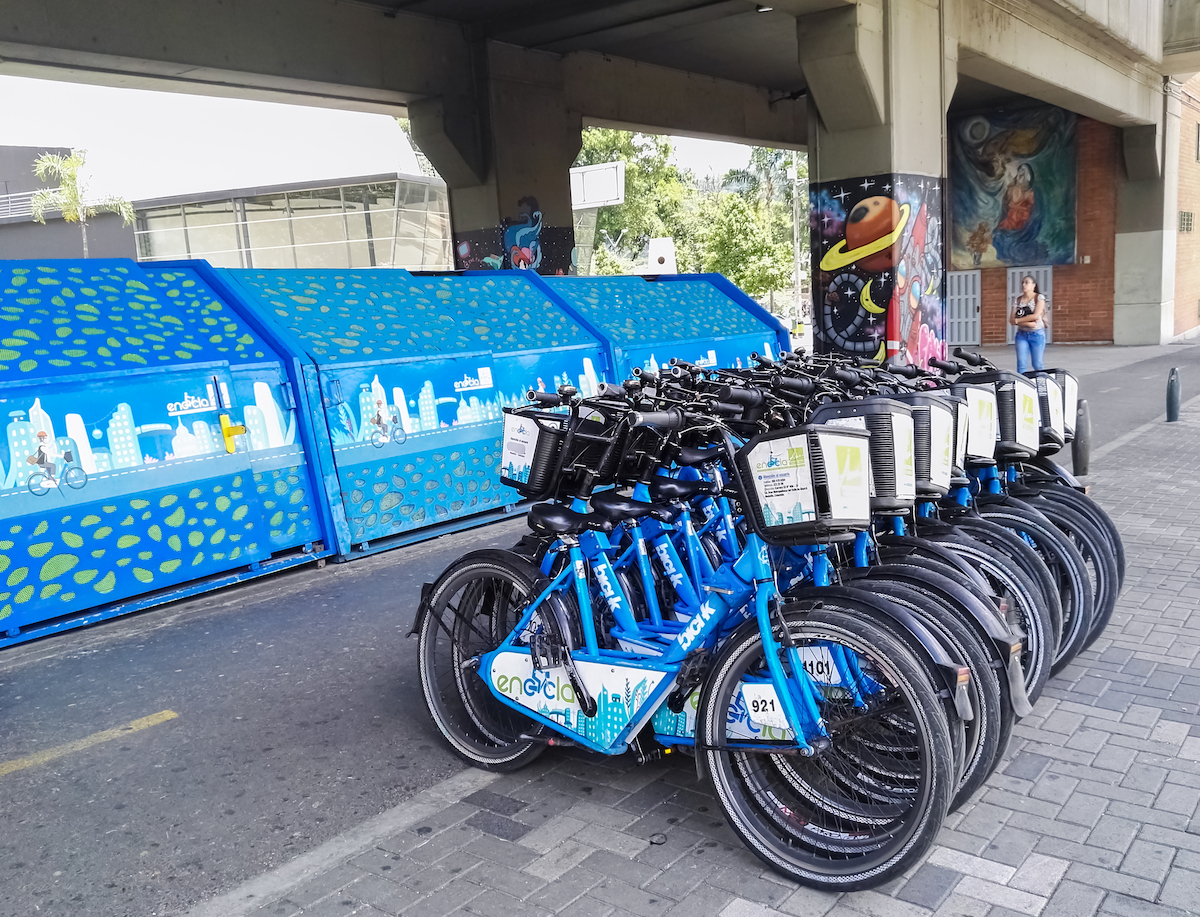 Being a relatively flat city, travelling across Medellin with a bicycle is a fantastic and efficient way of making your journey. Medellin has a number of publicly available bikes, called EnCicla. These bikes are free to use for an hour or less; then you will be charged for any more time over this hour.
To register for these bikes, you'll need to go through a pretty convoluted process of online forms, and it can take three days to get approval. Once you have though, you'll have a cost-effective and flexible way of travelling across the city.
If you're looking for a more hardcore biking South American experience then read my post on cycling down Bolivia's Death Road!
Taxi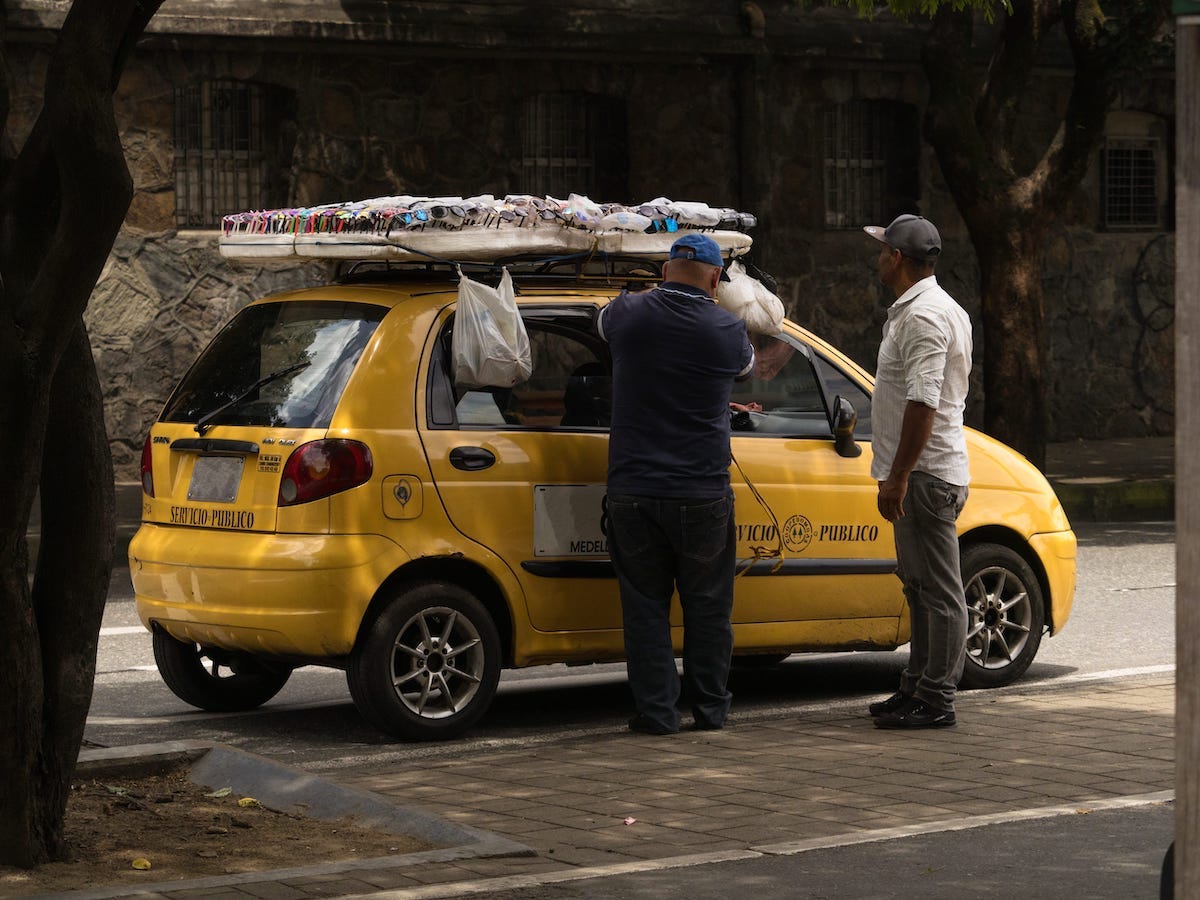 Getting around Medellin via taxi is one of the most efficient ways of making city-wide journeys. Taxis in Medellin are extremely cheap, safer than traipsing the streets at night for sure (but please don't play with your phone with the windows open, it's been known for motorcycling opportunists to grab 'em).
You can simply flag down a taxi at the side of the road, though to be extra sure of the safety of a taxi, it's best to use an app such as Tapsi or Easy Taxi.
Similar to Uber, you can use a mobile phone app to order a taxi anywhere in the city. However, unlike Uber, you can't pay via card and need to make sure that you have the correct amount of cash on you to complete the journey.
Taxi rides usually start from around COP 3,600 – 6,500, and you'll be charged COP 1,284 for every extra kilometre the main positive of using an app is that the driver is heavily regulated and reviewed meaning for a much safer drive for you and without the burden of being ripped off every time you fancy a trip across town.
I was pleasantly surprised with public transport in Medellin after living there for 6 months and as someone who has returned a few times since then, the city seems to be making efforts to improve the systems that they have in place.