Making a living in Bangkok pros and cons list is one of the easiest articles that I can write because Thailand's capital city is one of those love/hate kinds of cities and people tend to have strong feelings towards the place on either side of the spectrum.
This vibrant metropolis has become a popular choice for farangs like myself who work online and want to experience a busy, lively city that locals refer to as "Krung Thep."
With delicious local and international cuisine on your doorstep, bouncing nightlife and the "always something going on" kind of vibe, it's easy to see why – if that's what you're looking for.
Which is the whole point of this article. The capital of Thailand ticks plenty of boxes for a place to lay down one's hat, but does it tick yours?
I lived here for about a year and a half and have mixed feelings about the place. In this extensive guide, I'll break down exactly what it's like living in Bangkok (as a digital nomad, offline workers can still get value from it but the online business crowd are my main target audience here) with all the pros and cons to living in Bangkok, Thailand.
Pros of Living in Bangkok
Coming from a tiny village in Northern England, Bangkok was the first for me in terms of living in a massive city that never sleeps. I am a highly-dopamine driven individual, so I followed the strong pull to the city, packed all my things and chased those highs as I jumped into the unknown.
So I came, I saw and I breathed in the Bangkok digital nomad experience; here are the pros of living in Bangkok.
The Night Life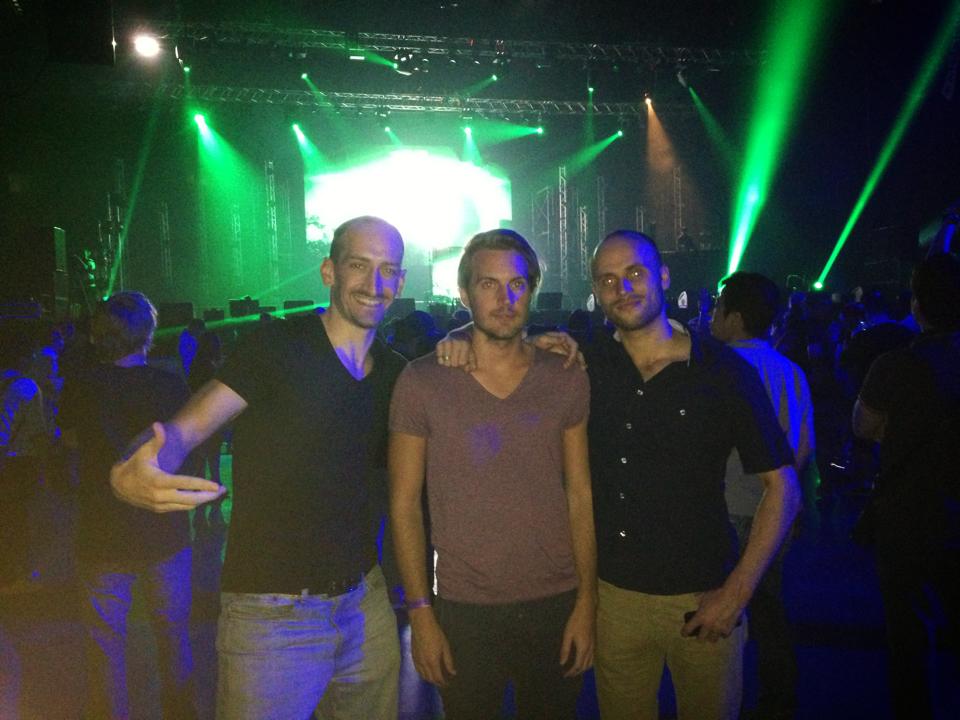 Bangkok is famous for having an intense, doors-always-open nightlife with bars and nightclubs open every day of the week for the local Thais, digital nomads and expats living in Bangkok who want to live by the 'work hard, party harder' sword and die on it in a 7/11 cheese toastie hungover glory at 4 am.
Whether it's a couple of roadside beers in those quirky little street bars, Khao San Road with the short-term Thailand travellers or the myriad of classy rooftop cocktail establishments, or the ear-thumping nightclubs like Route 66; there is always, ALWAYS a party on in Bangkok.
You Will Meet Interesting People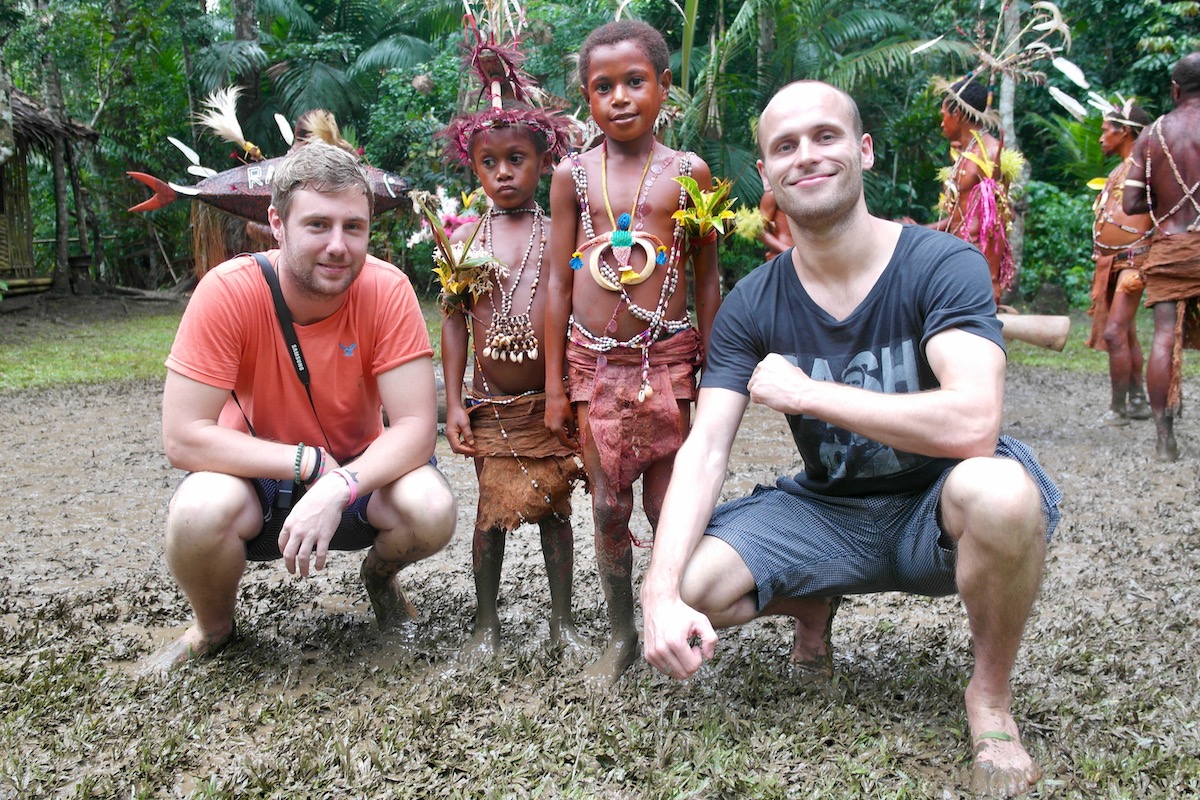 I have lived in 6 cities around the world and for all of the pros and cons of living in Bangkok I can safely say that it attracts the most eclectic and fascinating type of folk from around the world.
I had to network hard and think outside the box if I wanted to broaden my horizons, but with the boom of coworking spaces scattered around the city Bangkok makes an ideal place to meet people who think differently and are trying to make something of themselves.
After making connections online with 3 other guys dotted around the globe, we agreed to share an apartment together so that we could all stay motivated to work on our own online empires.
One of them is now studying to be a doctor in Bulgaria and blogs about it. The other travelled the world without flying and is now absolutely killing it with his site and the other made $1 million dollars while travelling the world (I travelled all over with Johnny after Bangkok and was his best man when he got married, so not all online friendships are fair-weather).
The Food Options
Thai food is famous on a global scale and rightly so with traditional classics such as pad thai, som tam and pad kra prao teasing your taste buds on almost every street, you will be in food heaven in this city.
Bangkok has local dishes for every type of budget from local street food to the very high calibre Michelin star fancy restaurants for local and international cuisine. The city is extremely cultured when it comes to an international palette and you'll be able to enjoy Mexican, Arabic, Indian and Korean food to name only a few.
Thai people are obsessed with food and a common small-talk opener from them is; "have you eaten yet?"
Make sure the answer is a good one.
There is Always Something To Do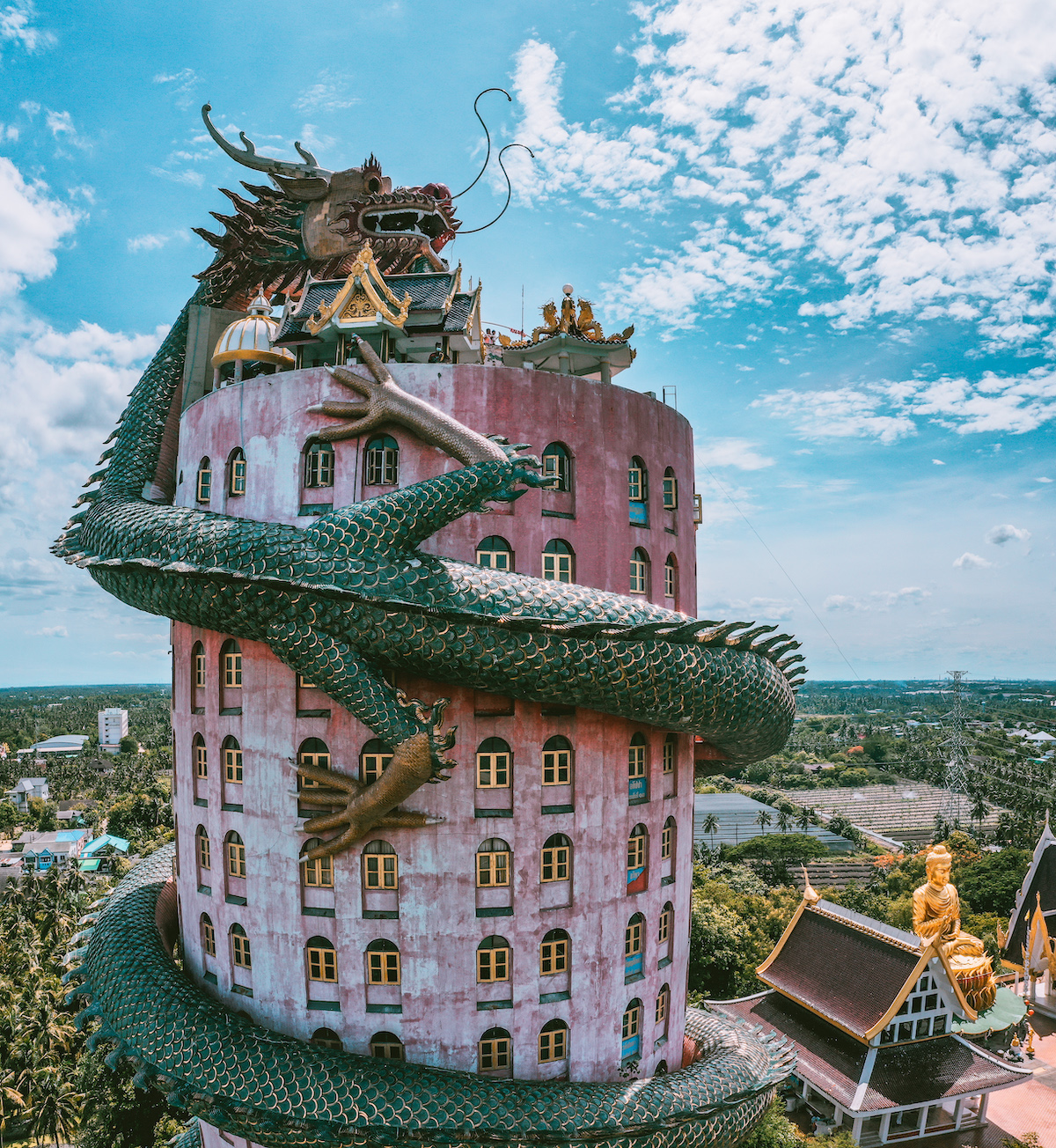 Scoffing your face and partying until the early hours is not the only activity at your disposal. You can get to grips with Thailand's main religion by visiting the best temples in town, or shop at the floating markets, and go for a long run at Lumphini Park where the local inhabitants are large monitor lizards to keep you company!
Are you a movie buff? Then you are in for a treat as the VIP cinemas in Bangkok are second to none; enjoy a date on the luxury sofas (or keep it to yourself if you're greedy) and kick back with a drink of your choice (beer is an option) while checking out the latest movie.
I know I started this item saying there is more to Bangkok than partying but I have to say here that this was my preferred way of nursing a hangover!
Check out my fully comprehensive guide on the unusual things to do in Bangkok for those who like to live life on the wild and weird side. Whatever your feelings are about this city; one thing that you can't accuse it of is being boring!
A Perfect Hub Destination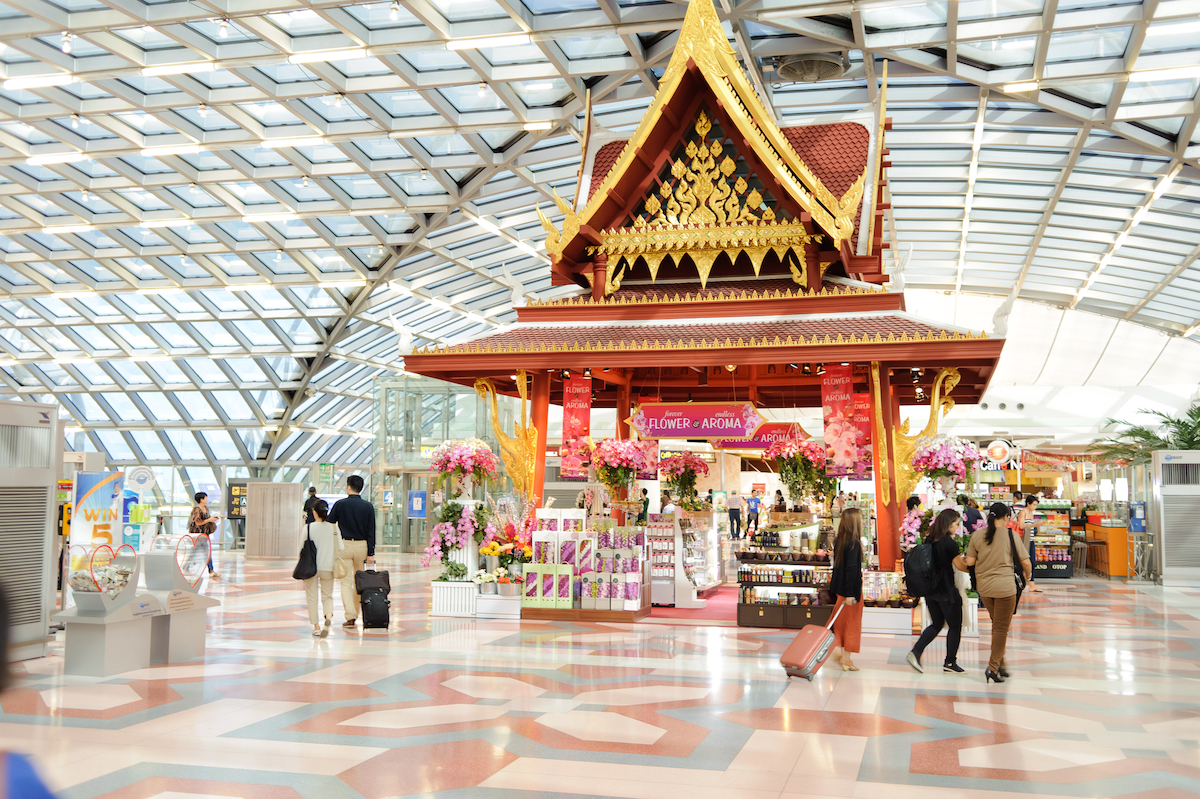 Bangkok is an excellent flight hub to visit other parts of Asia and even the world for surprisingly cheap flights. I have used Bangkok as a jumping-off point to see numerous countries within the region of Southeast Asia, it's also a fantastic resting place to see other parts of Thailand via air, land and sea.
Whether you want to experience Songkran in Chiang Mai or venture south for the shocking Phuket Vegetarian Festival, Bangkok is the best place to prepare for the best festivals in Thailand to suit your needs and curiosities.
Cons of Living in Bangkok
I said at the start of this article that Bangkok was a love-it-or-hate-it kind of city so with that in mind, my gushing of Thailand's capital has come to an official end at this point.
There are plenty of reasons that Bangkok might piss you off and I am no exception. Some of these you may relate to, or they may just be weird pet peeves of mine. It's time to balance the books and give into the dark side while I reveal the 5 cons of living in Bangkok.
The Annoying Cost of Living Myth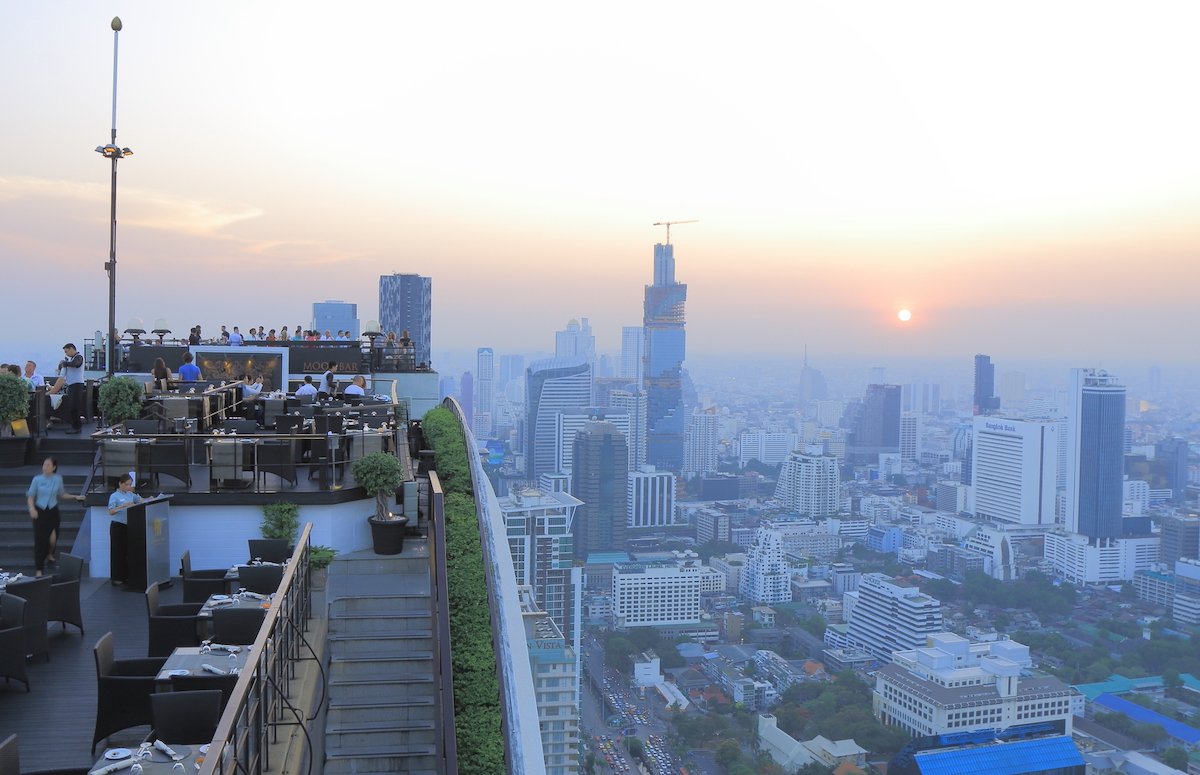 I'm not sure where the origin of this lie came from, however, it continues to live on and give false hope to people reading blogs back home thinking that they are going to 'live like a king in Bangkok' for as little as $1000 a month.
Even back in the day when I first heard of this folk tale, it was a complete load of bollocks (and it still is). I suspect the genesis of this ludicrous claim was created by bloggers who wanted to look cool or sell a product about where to live in Bangkok or for lost people to buy their courses based on stupid life-hacking promises.
I mean it certainly has a nice ring to it; live like a rich royal in the most visited city on planet Earth, dine on oysters and slurp export Argentinian wine like they're going out of fashion and all for the sake of a grand. I bloody wish!
This is a cosmopolitan city that attracts some of the wealthiest people in the world to live in its playground, in many ways, Bangkok is more expensive than London. For further information on this (seemingly still a touchy subject seeing so my fingers are on fire while I type this) read my article on the cost of living in Bangkok.
The Traffic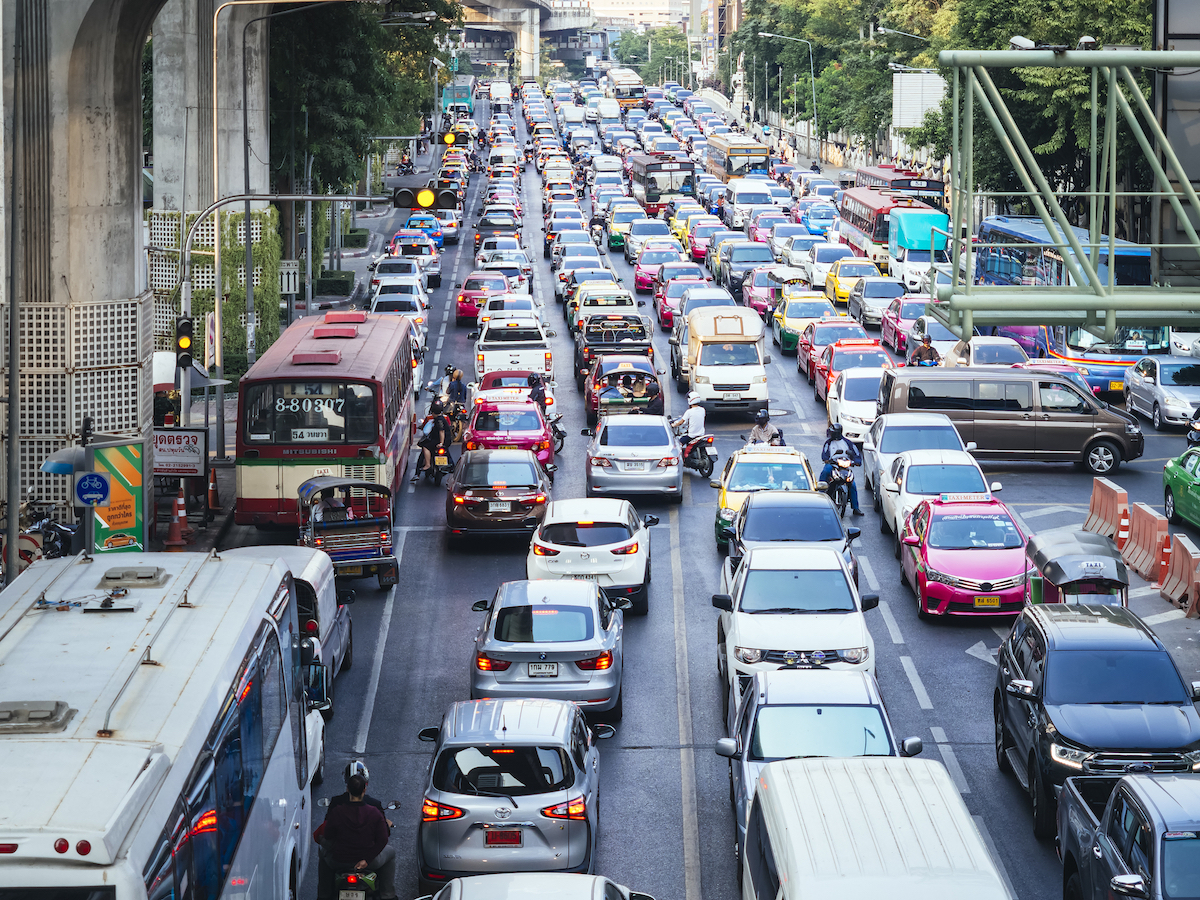 With over 10 million people living in this lively concrete jungle, it should come as no surprise that Bangkok may be the traffic jam capital of the world – at least in terms of expat countries. In my personal experience after living the digital nomad Mexico City life, I would say they are neck and neck for the undisputed champion of horrendously bad traffic and it's annoying as hell.
In this city, you better set off an hour ahead of what you think you should when agreeing to meet someone and treble it for rush hour (7 am-9:30 am and 4:30 pm-7 pm) as it is incredibly frustrating and slow-moving, especially in a cab.
Living in a 'happening' place where there are lots of cool things to do is great, but you have to actually get there and in Bangkok, that can often be a nightmare!
The BTS system is an impressive bit of transport, but having this amount of bodies will always cause problems with logistics and if you're not from a big city this dynamic will be hard for you to get your head around.
The Noise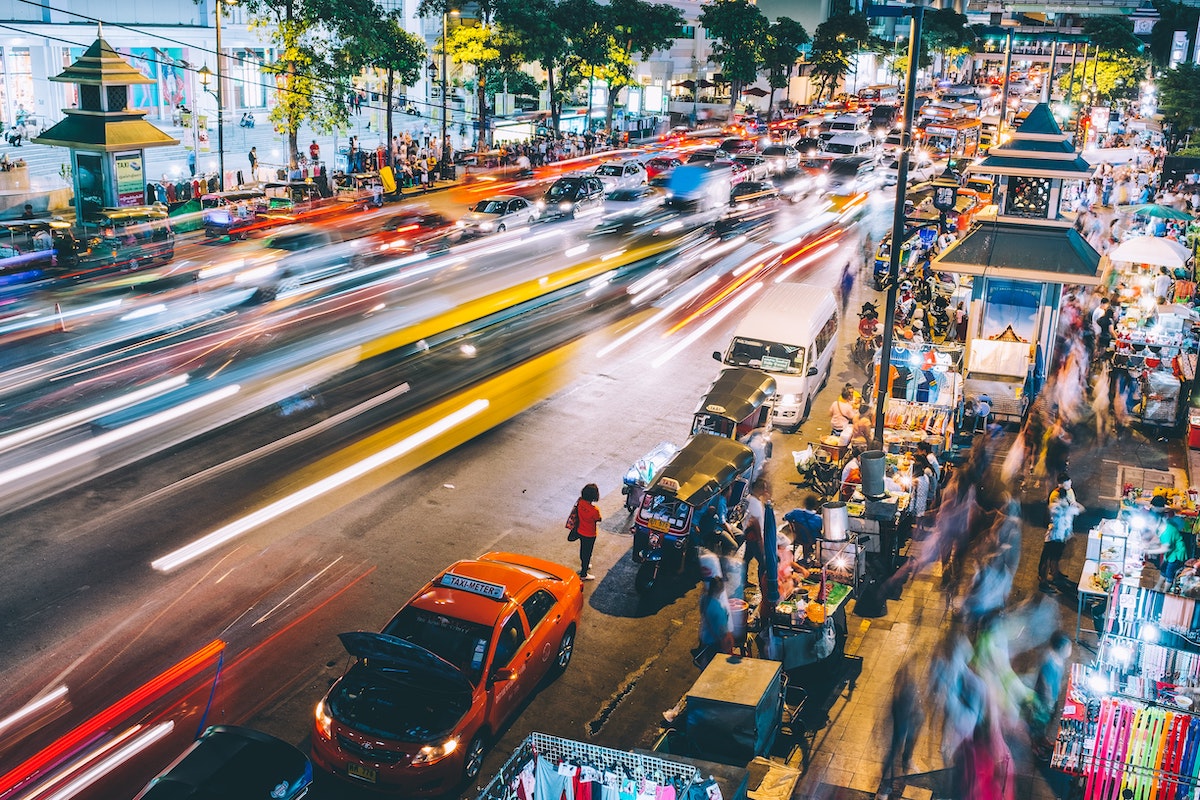 With a lot of people and an abundance of traffic and constant activity comes a hell of a lot of NOISE.
If like me you are someone who is sensitive to loud sounds then you are sure to struggle in Bangkok. With the risk of sounding like your least favourite grumpy uncle; I could "barely hear myself think" when walking down the street talking to friends on a daily basis… and it did my nut in!
The commotion is relentless, the aforementioned Lumphini Park is one of the few safe havens from the racket that assaults your eardrums at all hours, but you have to get there and back and as discussed above – this ain't no picnic either!
Even from the comfort of my rental condo, I could hear the cars and mopeds constantly beeping and all of the background noise building up to be one annoying disco in my head when I was trying to rest.
If you're also like me with regards to being a high-maintenance sleeper, particularly with needing peace and solace in order to earn some much-needed shut-eye then Bangkok is NOT the city for you.
The Weather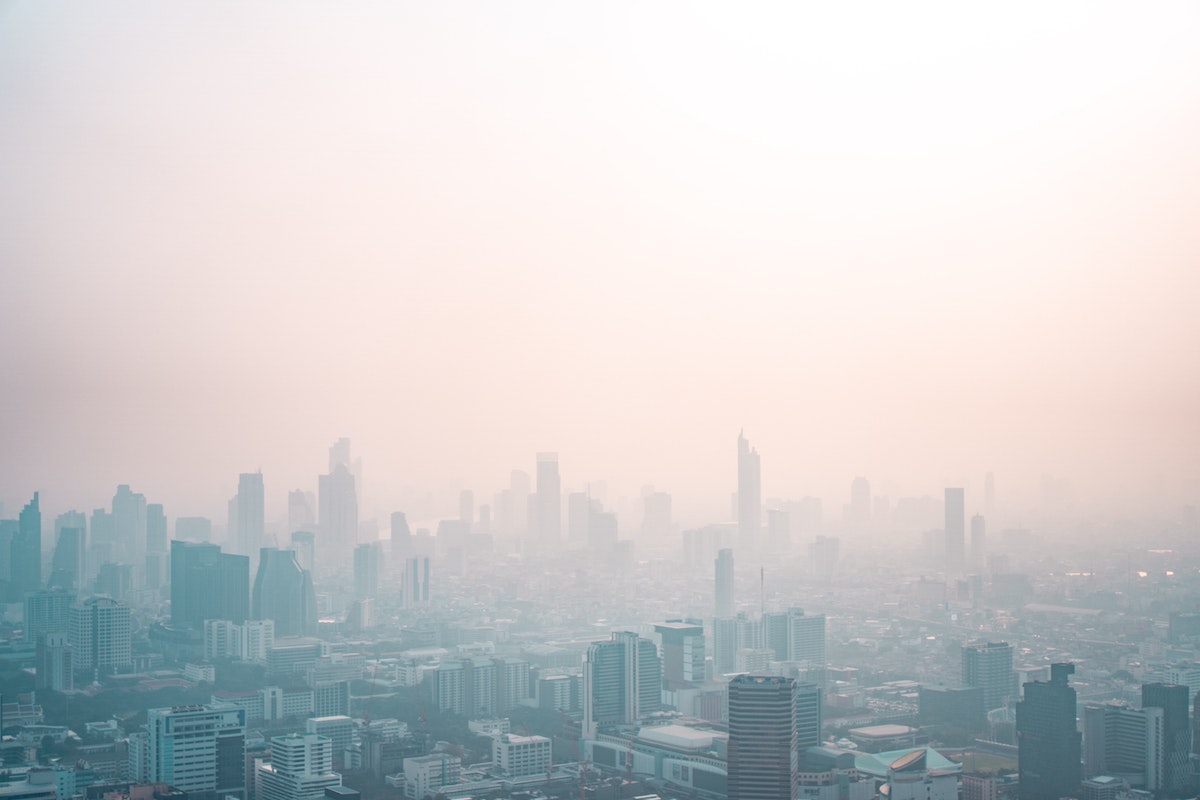 It seems almost ludicrous to suggest that weather would make an entry as a negative for a country like Thailand, known for its tropical climate and scores of exotic beaches where almost every travel influencer owns a sun-kissed 'Gram photo in The Land of Smiles.
I will always be thankful for living in a country where it's perfectly rational to wear shorts and flip-flops if I feel the desire to.
However, it's also an urban heat island; a metropolitan area where human activity, skyscrapers and even tarmac increase the temperature in the city by a good few degrees. If you need to escape the heat at any point then pray to all of the Gods.
Also, those fancy nights out when you dress up all nice as a gentleman; it's a constant game of sweat roulette. At least when I am up north living in my beloved Chiang Mai there is a lovely nighttime windchill when I'm all dapper on an evening and I don't have to get in my head about smelling funky or perspiring simply because I dared to wear a nice jacket.
It's also very smoggy all year round due to the traffic pollution, so this is a word of warning here for people with sensitive sinuses.
The Night Life!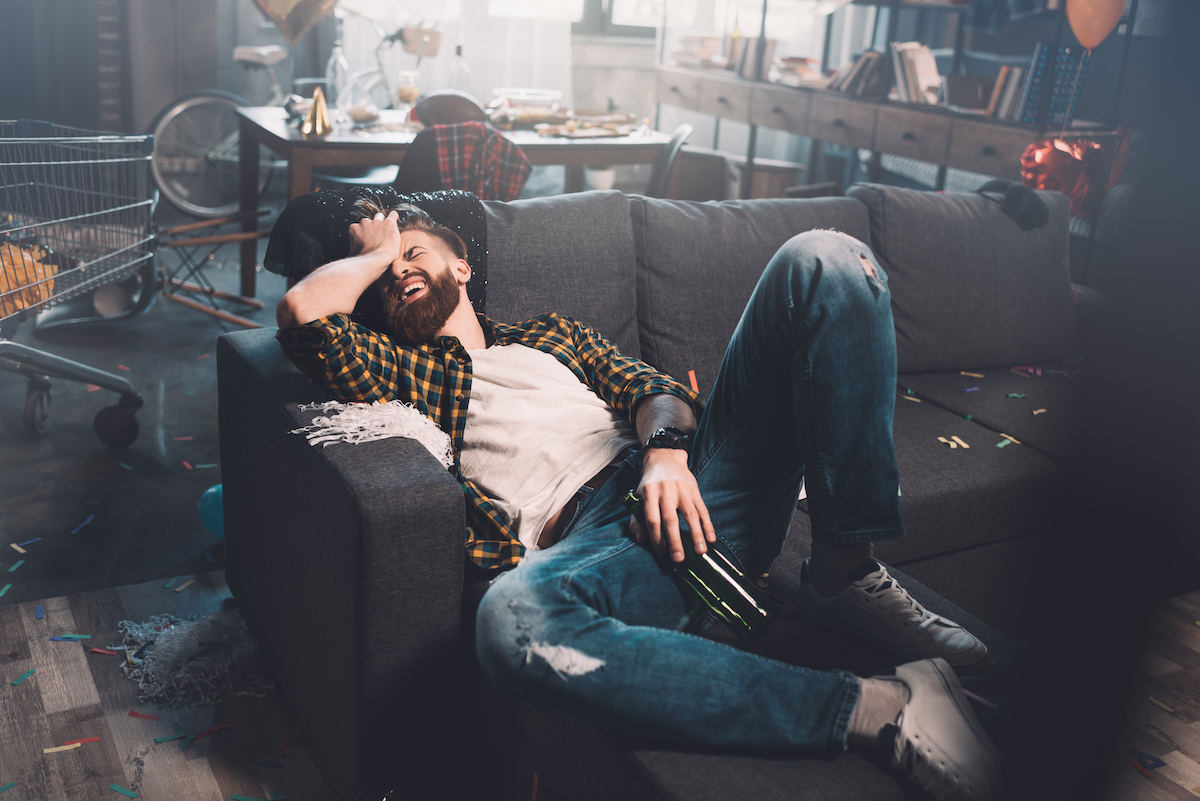 No, this is not a typo and I purposefully put nightlife in both the pros and cons of living in Bangkok.
After living in Bangkok for almost 2 years, while making a handsome income, with no boss to answer to: it can be one of the most hedonistic places on earth. Much like when I was living in Medellin, Colombia; the devil was always around the corner… and I had him on speed dial.
As someone with a highly-addictive personality, being around so much temptation in a "city that never sleeps" kind of culture is just not sustainable for me.
All those gorgeous women. All that booze. Plenty of fun and I do hope all of that glory dances through my mind on my deathbed, but it's very bad for my life goals and business and most importantly my mental health.
Quit being so melodramatic, eh? Learn some self-control, you say.
Tried it, mate… I know who I am (finally). After weighing up all of the living in Bangkok pros and cons I know that this chapter was just a temporary affair for me.
Although I'm not your typical flower power Chiang Mai expat, I appreciate the slower pace of the city and the lovely locals. I do not miss living in large cities where you have to plan everything around traffic.
I do LOVE going back to visit there though. I have friends still living in Bangkok and the thing that I miss the most is the plethora of food options.
Chiang Mai's the wife; Bangkok's the mistress.
Personal preference is what it boiled down to. It's a case of "thanks for the memories" for me, but it's no longer the place I choose to live.
I'm just not a big-city kind of guy, I guess. If you are, then living in Bangkok may be the place for you.