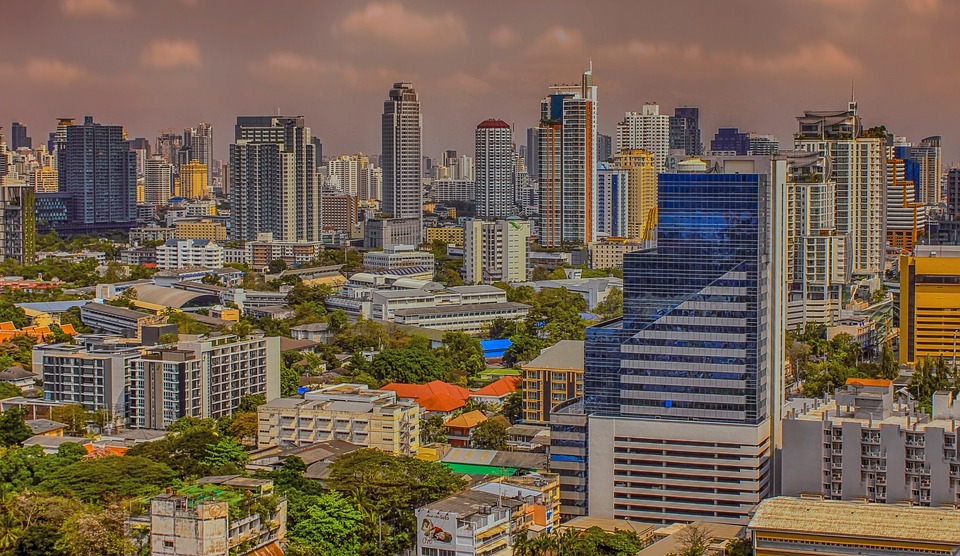 Bangkok has become one of the most thought of and sought after international cities in recent years. People of all ages flock to this major South East Asian city for fun and frivolity and, usually, as a gateway into the rest of the area to other countries such as Laos and Vietnam. Whether you're here for one day or for several, you might be wondering what the hottest spots are to hit, and this article will highlight a few of them!
The Grand Palace
One of the most well known attractions in Bangkok is the Grand Palace, an impressive golden laced network of buildings and temples frequented by not just the current Royal Family, but by Royal Families past. The Palace is over two-hundred years old and while not the current official residence of the King and Queen of Thailand, it is still used on occasion for official events.
The Floating Markets
Bangkok is graced with a number of floating markets, which allow the visitor to the city the opportunity to experience a real Asian market, with all its chaotic splendour. Visitors to the floating markets (so named as they literally float on the water on which they are constructed) is an experience that isn't to be missed. Although they cater more to the tourist these days than locals, it's still a great chance to pick up fresh fruits, handicrafts and have some pretty great photo ops. Guided boat tours are available.
Khao San Road
This entertaining district is a hit with the younger crowd of backpackers, but has a little something for everyone. If you're interested in seeing some Bangkok nightlife (or are dying for a burger after a tour around the countryside!) Khao San Road is the place for you. A bit noisy, but fun all the same, this street in central Bangkok is home to a number of bars, restaurants, clubs and hotels of varying degrees of quality. Additionally, it is within walking distance of the Grand Palace.
Other bits to check out
If you're looking for something a little extra, or looking for other fun places to go, why not check out one of Bangkok's great escape rooms. Internationally reknowned these days for providing groups of people between 2-7 players a chance to work their brains while having fun, these rooms lock you in a puzzle with clues you need to put together as a team before the timer runs out. A great stag or stagette party idea in conjunction with a trip to Thailand!
Getting Out
If Bangkok is only one of many places on your list of things to do in the area, Air Asia host a number of great flight destinations for cheap, including souther Thailand to the islands, or even into Vietnam, Myanmar, Laos, Malaysia and the Philippines (and even Japan or China if you want to really get away!). Alternatively bus and train routes run throughout the country and are budget friendly (albeit a bit of a tight squeeze!)
So there you have a couple of the top things to see and do in Bangkok and the area. Any trip to Thailand starts and ends in Bangkok, so why not make the most of your time in the city and see all its great sights, experience its great tastes and really get to know this international hub of a city.