Mexico and Belize are two popular tourist destinations, sitting side-by-side, so it's understandable why you'd want to see both countries if you have time. Knowing how to cross the Mexico-Belize border can be a little intimidating for first-time border hoppers or those seeking Covid regulation updates for this particular land crossing, I've got you covered here.
Known as the Santa Elena border, it spans 250 kilometres (160 miles) and separates Belize from the Mexican states of Quintana Roo and Campeche on the eastern coast of Central America. Though there are flights to take you to and from each country, budget travellers can hop on a bus, or even drive across in a rental car to save money.
The border crossing between Mexico and Belize officially opened back up in August 2021, I'll update this article accordingly regarding any pandemic-related changes you need to know.
Border Crossing From Mexico to Belize
When transitioning from Mexico into Belize, you'll be passing through two border cities; Chetumal, Quintana Roo (Mexico), and Santa Elena, Corozal District (Belize). As with any border crossing, you'll need to bring the appropriate documents to enter Belize from Mexico.
For the most part Pre-Covid, the case was all you needed was your passport that's valid for no less than 6 months after your intended stay period. Citizens of most countries can enter Belize for 30 days, visa-free. However, you should check if your home country meets these criteria so there are no surprises when you get to the border.
Covid changed the game at this particular border crossing and as it currently stands, there are regulations in place, for a start, you will need to take a mandatory $50 USD Covid test at the border.
You will also be required to show proof of accommodation while visiting Belize, which should include your name, the hotel's name and their full address.
If you wish to extend your time in Belize, you can stay for up to 6 months as long as you have your passport re-stamped by an immigration official. This must be done every 30 days, at a price of $25 USD per month.
Bring Cash
It's worth mentioning that you should always carry cash with you when going through this border crossing (or any border crossing for that matter).
Mexico charges visitors a departure tax for when they leave the country. You usually pay this when you enter Mexico (counterintuitive, I know). If you flew into Mexico, it's included in your ticket price, and if you entered by land you most likely had to pay the departure tax upfront.
This tax is known as the Derecho de No Inmigrante (DNI) aka The Mexican tourist tax. It costs approximately 575 pesos or $35 USD. If you haven't paid this tax upfront, you'll have to pay it when you leave Mexico and enter Belize. If you have paid it upfront, make sure you get a receipt so you don't get double charged when you officially leave Mexico. 
Sadly, some unscrupulous border agents may still charge you even with proof that you've already paid it. My advice? Just pay it again. Border officials can make life very difficult for you and it's not worth the hassle over $35 USD, but that's not to say that being aware of scams and safety on the road should not still be a priority and of course.
Border Crossing From Mexico To Belize By Rental Vehicle
Renting a car allows you to explore places that most travellers would have a hard time getting to. While there are plenty of car rental companies in Mexico, the majority of them don't allow for their vehicles to be taken outside of the country.
One company that does though, is America Car Rental. They have many locations around Mexico and in tourism-heavy places like Tulum and Cancun.
Before you leave for the border, make sure you have the following:
A valid passport

Immigration papers/Visa (if needed)

Driver's License (your regular driver's license is usually sufficient)

Car rental documentation

Plane ticket receipt showing you've already paid the DNI Tax
Upon crossing, you may be subject to additional fees such as car fumigation (30 BZD/ $15 USD), and Belize liability insurance (aka car insurance). Car insurance is mandatory in Belize, and a week's worth will cost you an additional 30 BZD/ $15 USD)
Know Before You Go:
America Car Rental

– The easiest way to reserve a car is to book it through their website, and then pick it up. If you're in Cancun, pick it up in the Hotel Zone rather than at the airport (which charges an additional "airport tax" on the car).

Cost

– America Car Rental gives discounts for monthly rentals. A basic car is approximately $700 USD for the month. This includes insurance (to drive in Mexico) as well as the permit to bring the car into Belize. You'll also have to factor in gas, which is anywhere from 19 to 20 pesos per litre ($3 to $4 USD per gallon) in Mexico, and $5 to $6 USD per gallon in Belize.

Opening hours

– America Car Rental is open 365 days a year, from 8 am

to 8 pm

.

Time needed

– You should set aside at least an hour to pick up the car rental. There will be forms you'll need to sign and should you have any questions you will want to be 100% clear on what you're agreeing to, so take the appropriate amount of time here.

Getting there

– You can find the closest America Car Rental on their website and use Google Maps to find out where to pick up the car.
Border Crossing From Mexico To Belize By Public Bus
The other way you can cross into Belize is by public bus. There are both day and night buses that can bring you to Belize City, and the main bus companies you can choose between are ADO (departs from Cancun), and Marlin Espades (departs from Chetumal).
Know Before You Go:
ADO

– ADO is the most popular bus for the Cancun to Belize City route, which makes stops in Playa del Carmen, Tulum, Bacalar, Corozal Town, Orange Walk Town and finally, Belize City. The ADO bus is clean and has comfortable seats, video screens, USB/AC outlets, bathroom facilities, and air conditioning.

Cost

– The price for this bus is 960 pesos or approximately $50 USD and tickets can be booked on their website.

Opening hours

– The Cancun to Belize City route operates twice a day, at 7:30 am and 10:15 pm.

Time needed

– The trip will take you anywhere between 8 and 9 hours from Cancun.

Getting there

– The Cancun Bus Station is the city's transportation hub and relatively easy to get to. You can view its location

here

.
Border Crossing From Mexico To Belize By Taxi
If you are entering Belize from Mexico via taxi, this is one of the biggest headaches and regulations thanks to Covid-19. After showing the Mexican officials your accommodation documents, you will have to pay a fixed, non-negotiable fee of $180 USD for a taxi. You are not allowed to share a taxi with a stranger but can share with someone who you declare that you are travelling with from the start.
You also won't be able to leave the taxi until it gets to your hotel, which sucks but it's best you know what you're letting yourself in for beforehand.
Border Crossing From Belize To Mexico is a Bit Trickier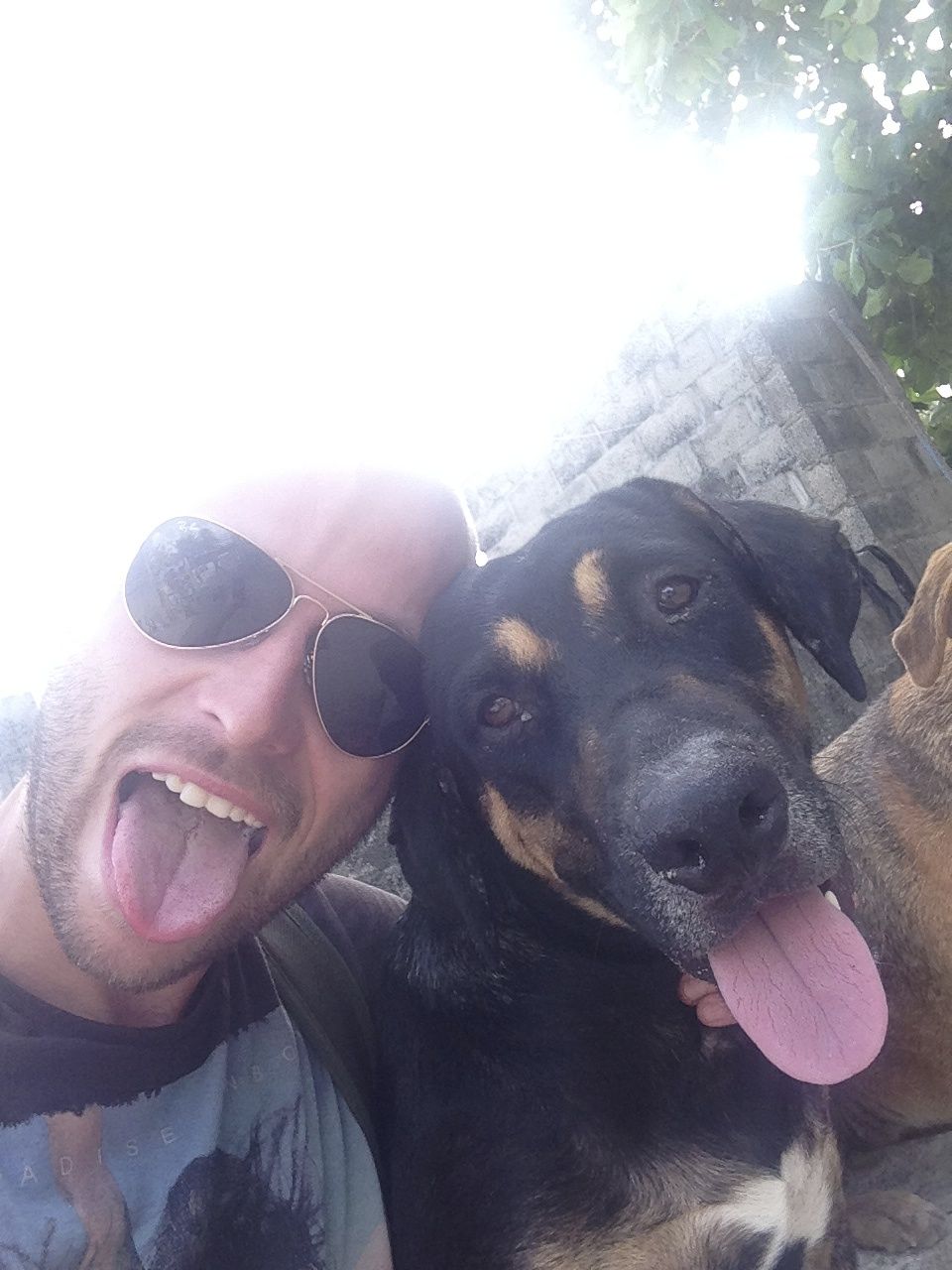 Crossing from Belize into Mexico requires some solid planning as well. Transport logistics aside, make sure you are privy to all the cool Mexican landmarks and profound festivals that await you before hopping over to my former home, Mexico City.
I am making every effort to get more updated information on Covid updates from the Belize side, so feel free to contact me if you have any knowledge for future travellers with this conundrum.
Aside from a passport that's valid 6 months from the date of entry, you'll need to complete an immigration form (aka a tourist card) called Forma Migratoria Múltiple (FMM). The form is filled out online and must be approved before you can use it. Once approved, print it out and carry the card with you. It should be completed within 30 days of your travel date. You can download it here.
Most foreign nationals can stay a maximum of 180 days in Mexico on the FMM, but double-check as some citizens from certain countries will require a visa. The FMM card costs 575 pesos ($35 USD) but is free if you're crossing by land and staying in Mexico for less than a week.
Upon entering Mexico, you'll have to pay the DNI Mexican tourist tax to cover your departure. Make sure you get a receipt so that when you leave Mexico you have proof you've already paid it.
Leaving Belize also requires you to pay a departure tax of 40 BZD or $20 USD.
Border Crossing From Belize To Mexico By Rental Vehicle
While you can rent a car in Mexico and bring it into Belize, it doesn't work the same way in reverse. Belize doesn't allow their rental cars to cross borders. However, if you own a car that's registered in Belize, you can bring it to Mexico with you.
For this process, you'll need to prepare the following:
FMM card

A valid passport

The vehicle title

A valid driver's license

International credit card
If you plan to drive it outside the state of Quintana Roo, you'll have to get a Temporary Import Permit for your vehicle while at the border. You cannot purchase this permit at state borders in Mexico, so you need to decide before you start your trip if you'll require it.
The permit costs approximately $50 USD, and a $400 deposit is also charged to your credit card. The deposit is refunded when you cancel the license upon your return to Belize.
Additionally, getting Mexican car insurance is a must. If you get caught without it, you could be thrown in a Mexican jail and your car will be confiscated.
You can purchase it from Atlantic Insurance in Corozal for around 40 BZD/day. Finally, a charge of 95 Pesos will need to be paid to fumigate your car before crossing the border.
Crossing Belize to Mexico Border By Public Bus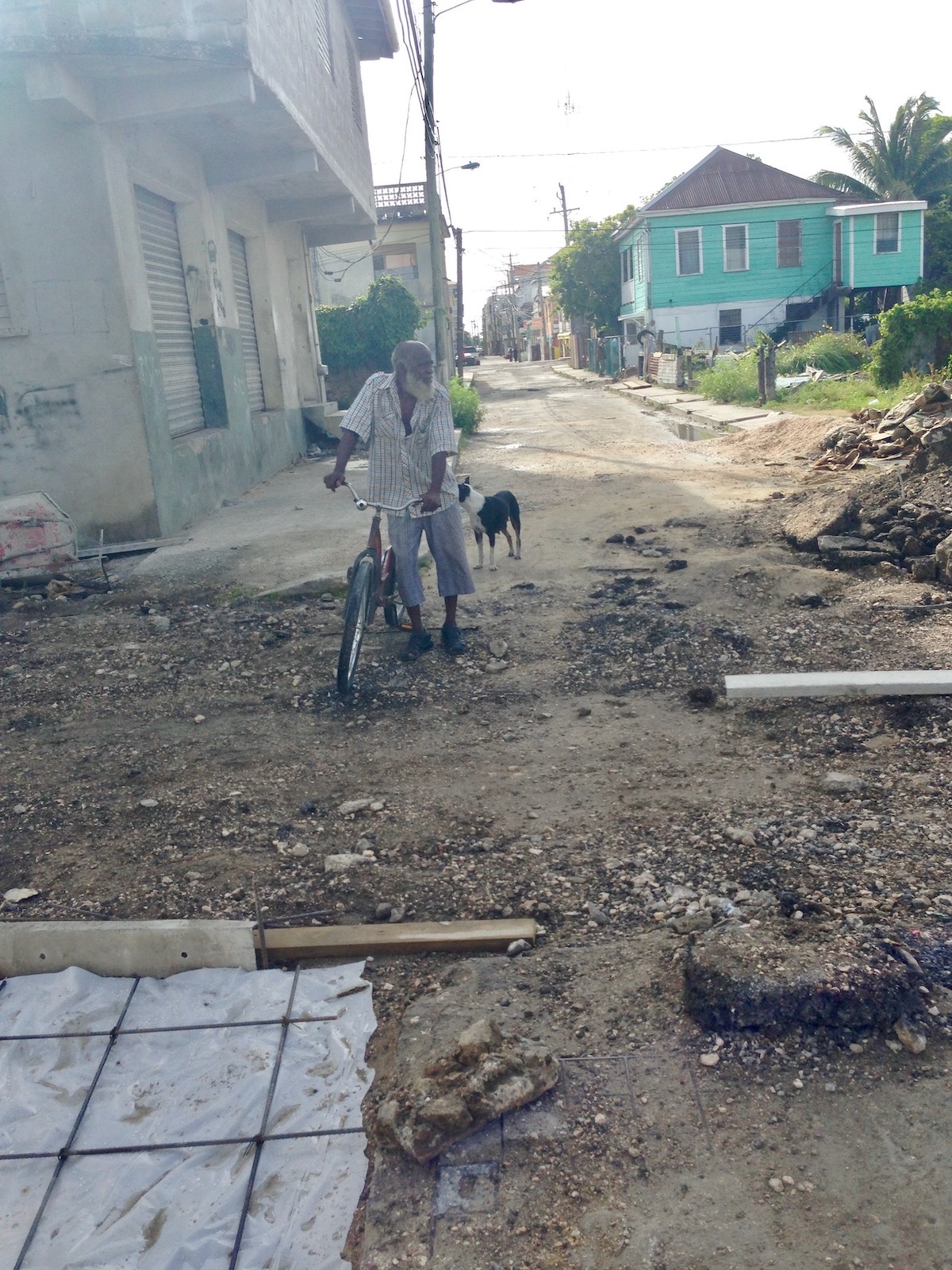 After nearly dying in a traumatising scuba dive fail in Caye Caulker; I decided to take the bus to Mexico (Cancun), from Belize City. Here's what you need to know if you are wanting to do the same. The organisation of the whole affair is a bit of a confusing mess, so I've broken it down for you.
Noteworthy point: There are way more things to do in Caye Caulker than almost perish and trauma aside; I had a nice, chilled-out time there (with all things considered).
Tourists can cross Belize to the Mexico border easily via bus. Your best bet is to use a company like ADO to get from Belize City to Cancun, but you have other options such as Marlin Espades and local Belizean buses. Keep in mind the local buses only run between Corozal and Chetumal so it will be a hassle if you have to transfer a few times to get to your final destination, so best off stick to ye old faithful ADO and Marlin Espadas.
Know Before You Go:
ADO

– The ADO bus is the best option, running from Belize City to Cancun and making stops in Orange Walk Town, Corozal Town, Bacalar, Tulum, and Playa del Carmen. Travellers prefer this bus for its route, comfortable seats, onboard bathroom, charging stations, video screens and A/C.

Cost

– The price for this bus is approximately $40 USD. It's charged in two parts. The first payment is made in Belize City, and the second payment is paid when you arrive in Bacalar. The idea behind this is that you're paying the first instalment

to bring you across the border, and then the second instalment

in Mexico to bring you to Cancun. Of note: Bring enough Mexican pesos and/or BZD so that you can cover the remaining cost of the ticket and don't get stranded!

Opening hours

– Tickets go on sale 2 hours before the bus leaves Belize City. You can purchase them from the ADO agent/kiosk in the Belize City bus station. The Belize City to Cancun route operates twice a day, at 11 am and 7:30 pm.

Time needed

– The trip to Cancun is around 7 hours.

Getting there

– The Belize City Bus Station is sometimes referred to as Novelo's and can be found

here

.
As you can see, when you're armed with the right information (I am trying my best to update accordingly), crossing between these countries overland doesn't have to be too stressful and let's take a moment to be thankful that knowing how to cross the Mexico-Belize border is being talked about after it not being an option for 2 years!