I knew that I wouldn't have too much trouble finding slightly odd and fun things to do in Taipei, the capital of Taiwan.
Every time I've encountered a Taiwanese person on the road they've always been a total legend of a human being, armed with charming quintessential Southeast Asian traits: gentle, warm, welcoming, humble, and usually the unapologetic ability to embrace all things weird.
Whenever I visit a country I always try my best to experience at least one weird, or slightly obscure activity. I've already explored the 11 unusual things to do in Sydney, and all the weird stuff to do in Bangkok and I've been to my fair share of wild festivals around the world, such as the Phuket Vegetarian Festival and Thaipusam in the Batu Caves.
It was finally time for Taiwan and so I booked my USD 273 return ticket from Bangkok with China Airlines after a night or two of researching the best available flights.
I spent four days in Taiwan, basing myself in the capital Taipei, which (according to several sources) is the third safest city in the world. I stayed in a funky room with lime green decor in a hotel called the Forever Inn in the Zhongshan District.
So I came, I saw, I searched for all the quirky and fun things to do in Taipei and this is what I found.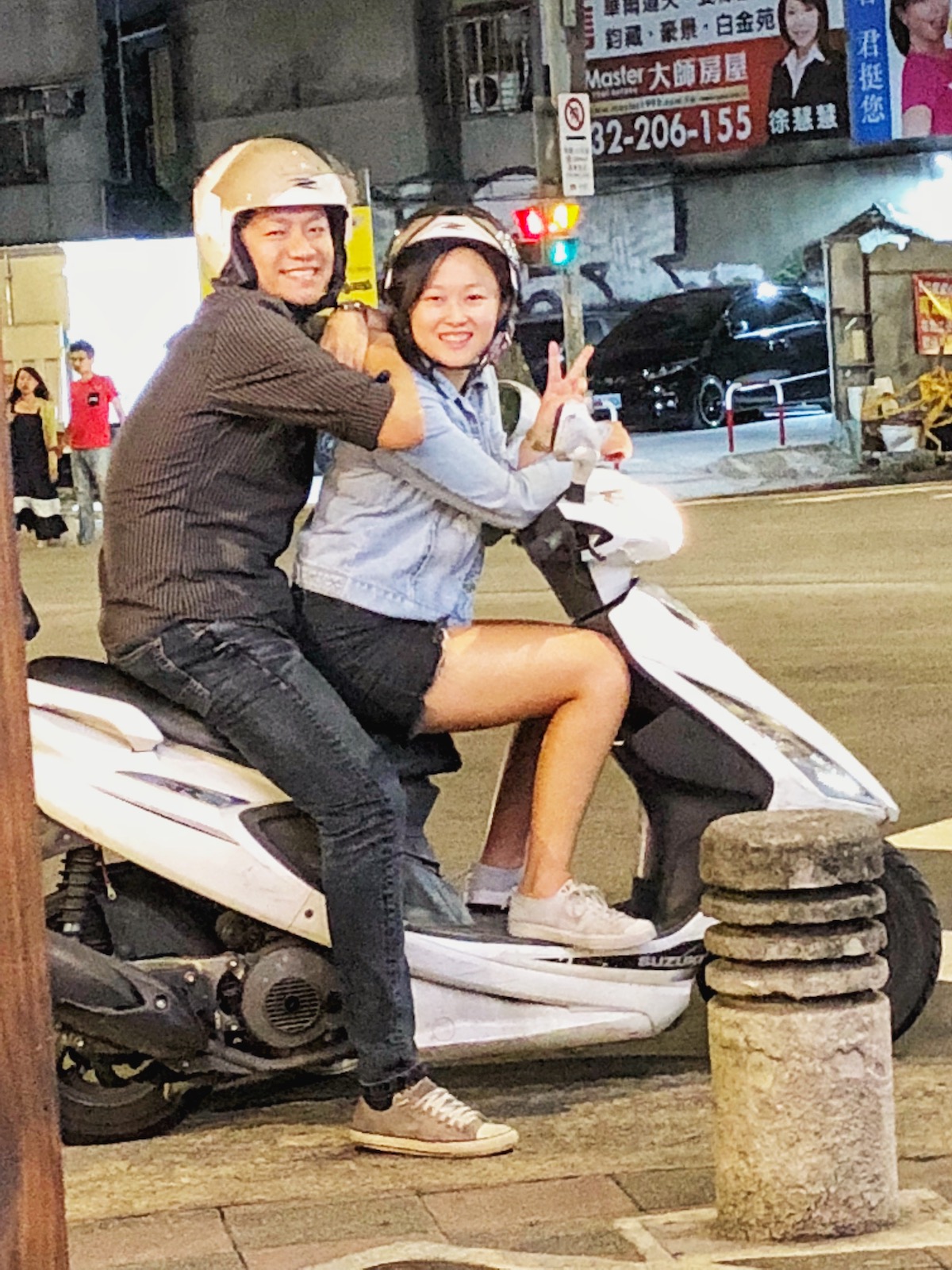 1. Hello Kitty Themed Cafe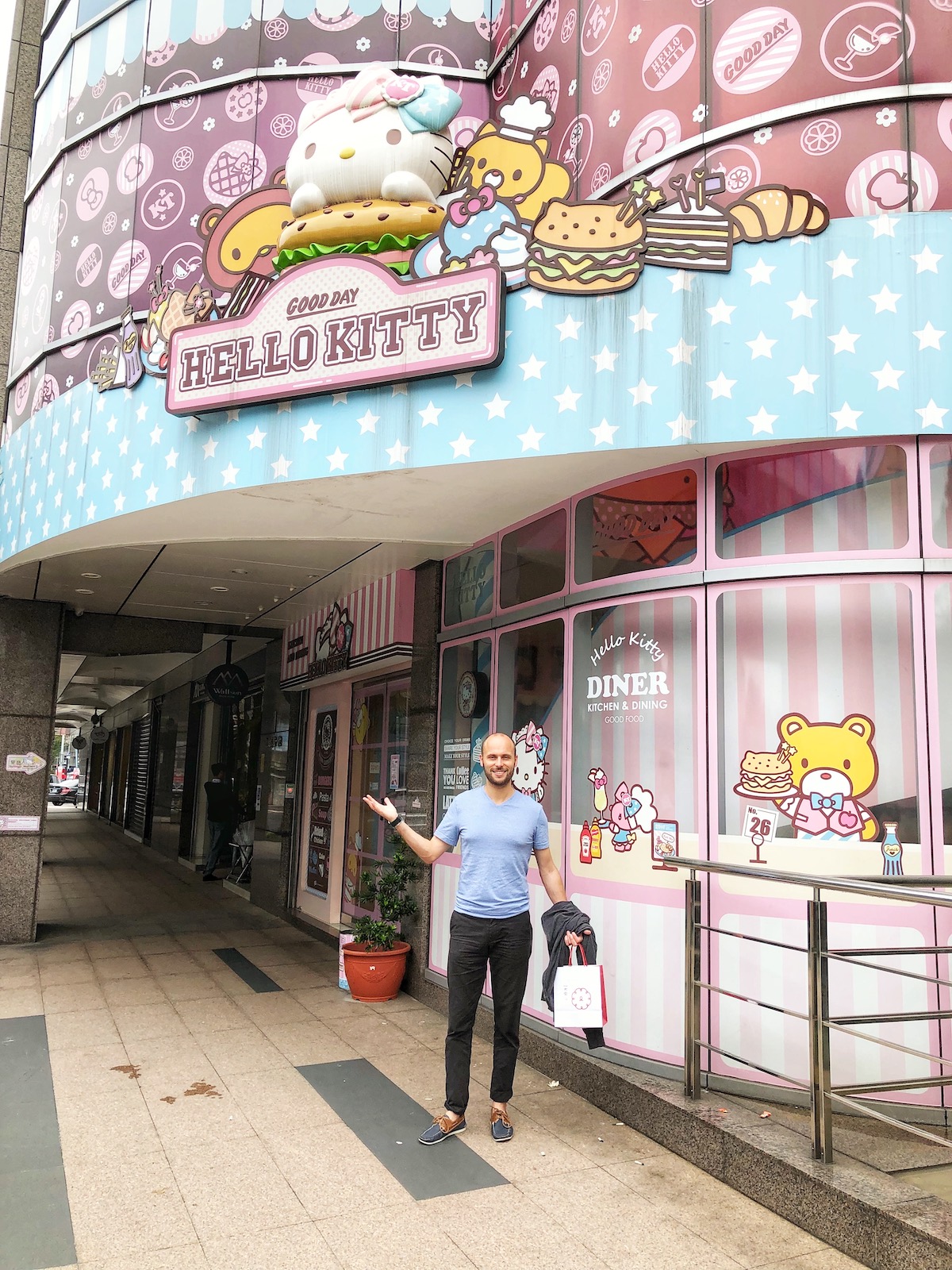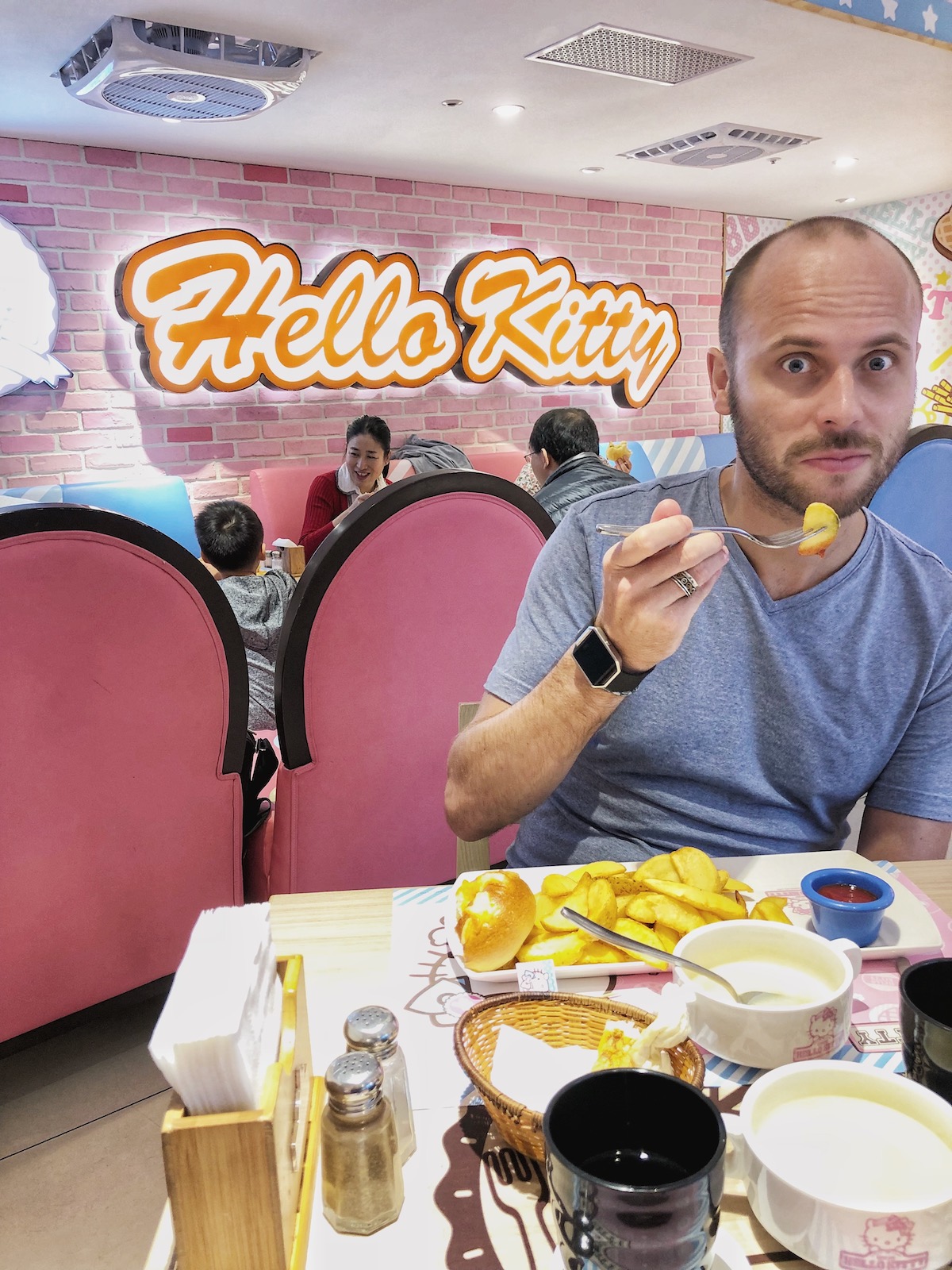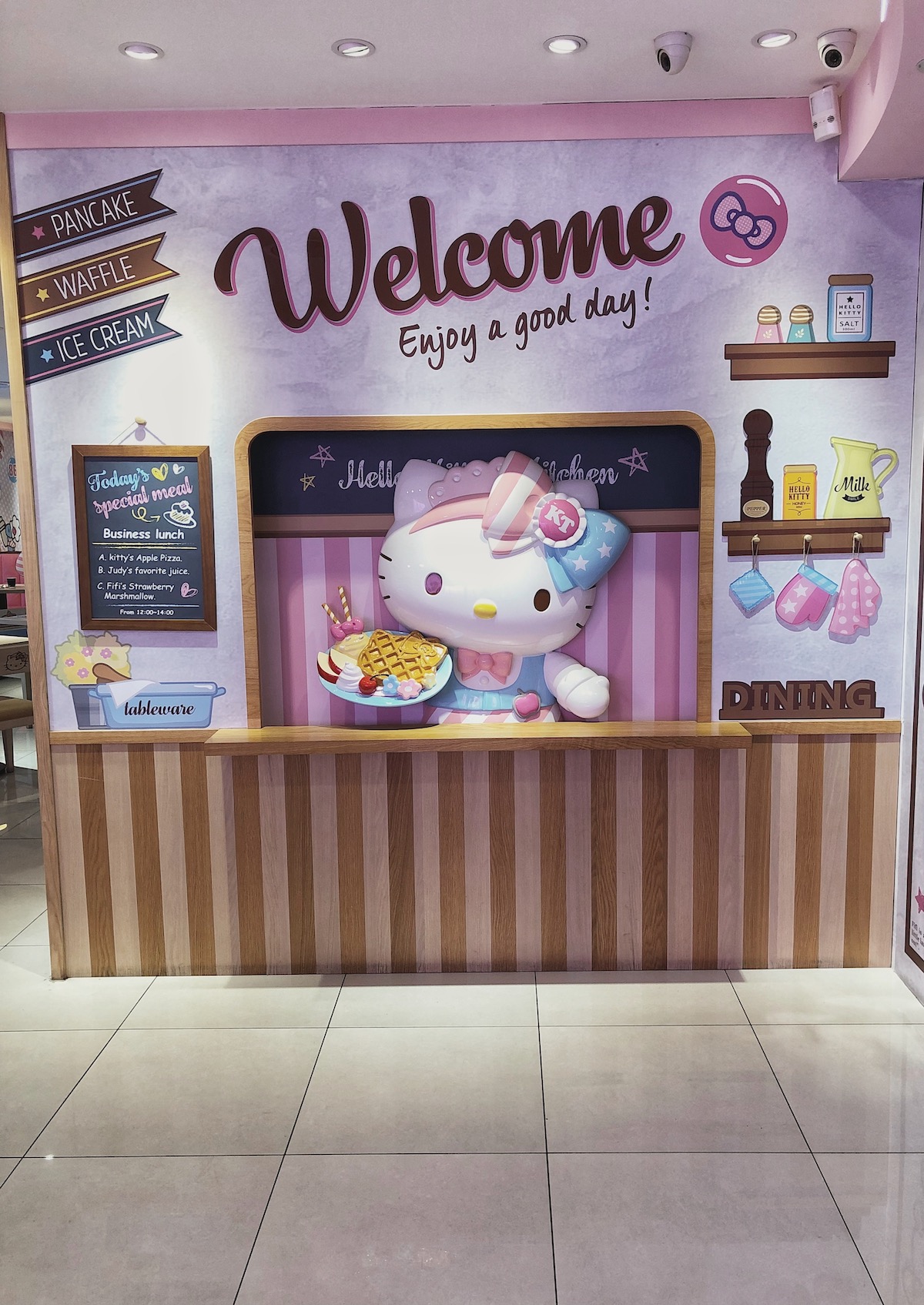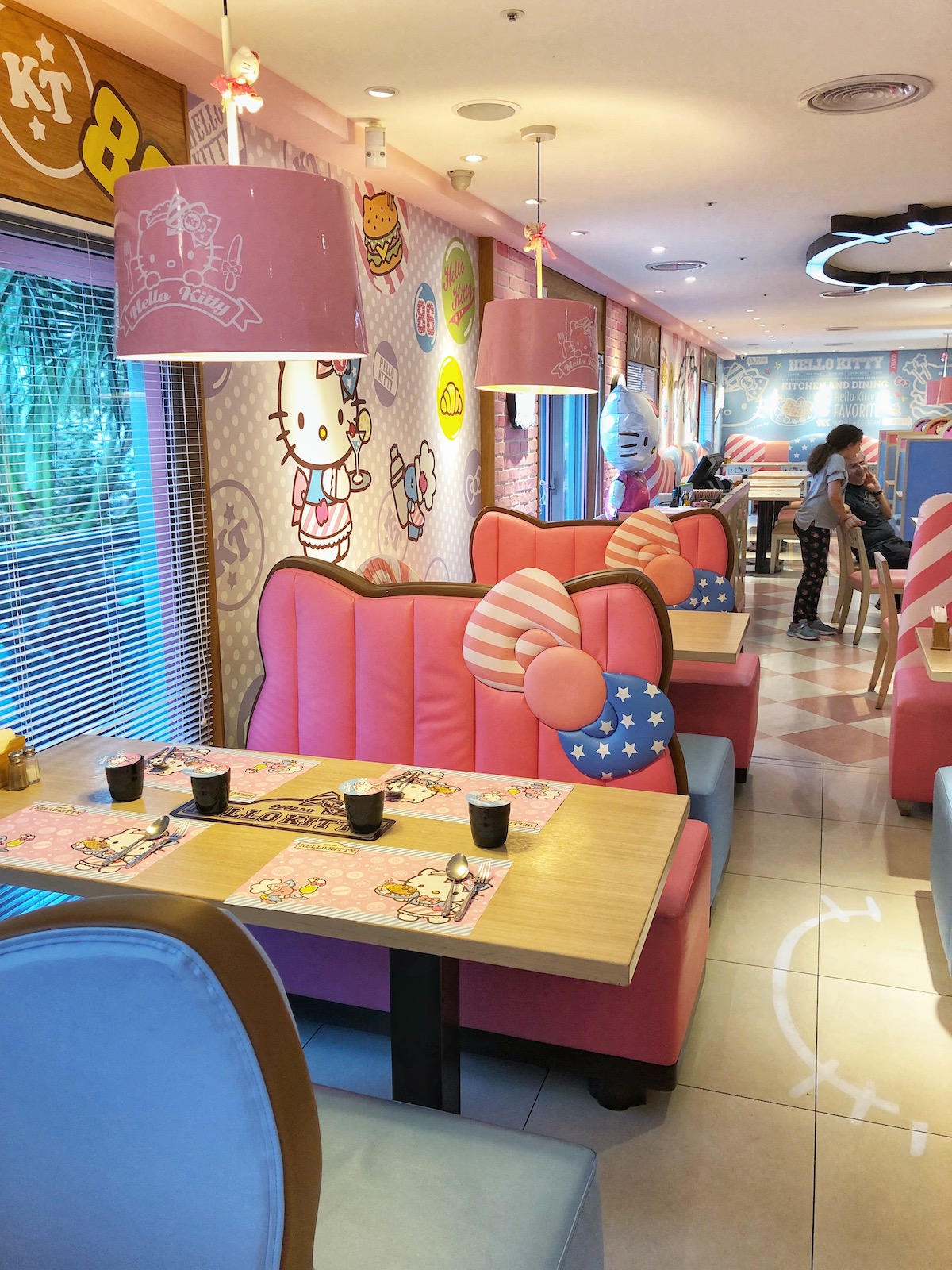 If you desire to reach the nirvana spiritual level equivalent of a Japanese animated feline, then look no further than grabbing a table at the Hello Kitty-themed restaurant in Zhongzheng District.
The food isn't all that, it's innocently Instagrammable and the strangeness factor is on the slightly higher end of the spectrum. I got chunky chips/fries and a drink as I had already had breakfast and only went for the giggles.
Veggie and vegan options here are a veggie burger with eggplant or mushroom pasta (which is also vegan if you lose the sauce and ask for tomato instead). I was tempted by the burger but my loathing for onions and the possibility of them being included due to my lack of Mandarin Chinese was too much of a cross to bear.
There is a maximum stay time of one and a half hours here, but you only need 45 minutes… unless you're a hardcore Hello Kitty-er of course.
How to get to the Hello Kitty Café, Taipei
Address: Hello Kitty Sweets Café. 90 Da-an Road Sec 1, Taipei, Taiwan
地址: 台北市大安路一段90號
Opening Hours 營業時間: 11:30~22:00 (週一到週日/daily)
Getting there: Zhongxiao Fuxing MRT station, Exit 3 (Less than a 5-min walk) 捷運板南線「忠孝復興」站3號出口
Take the MRT and get off at the Zhongxiao Fuxing exit 3, which is less than 5 minutes away.
2. Modern Toilet Restaurant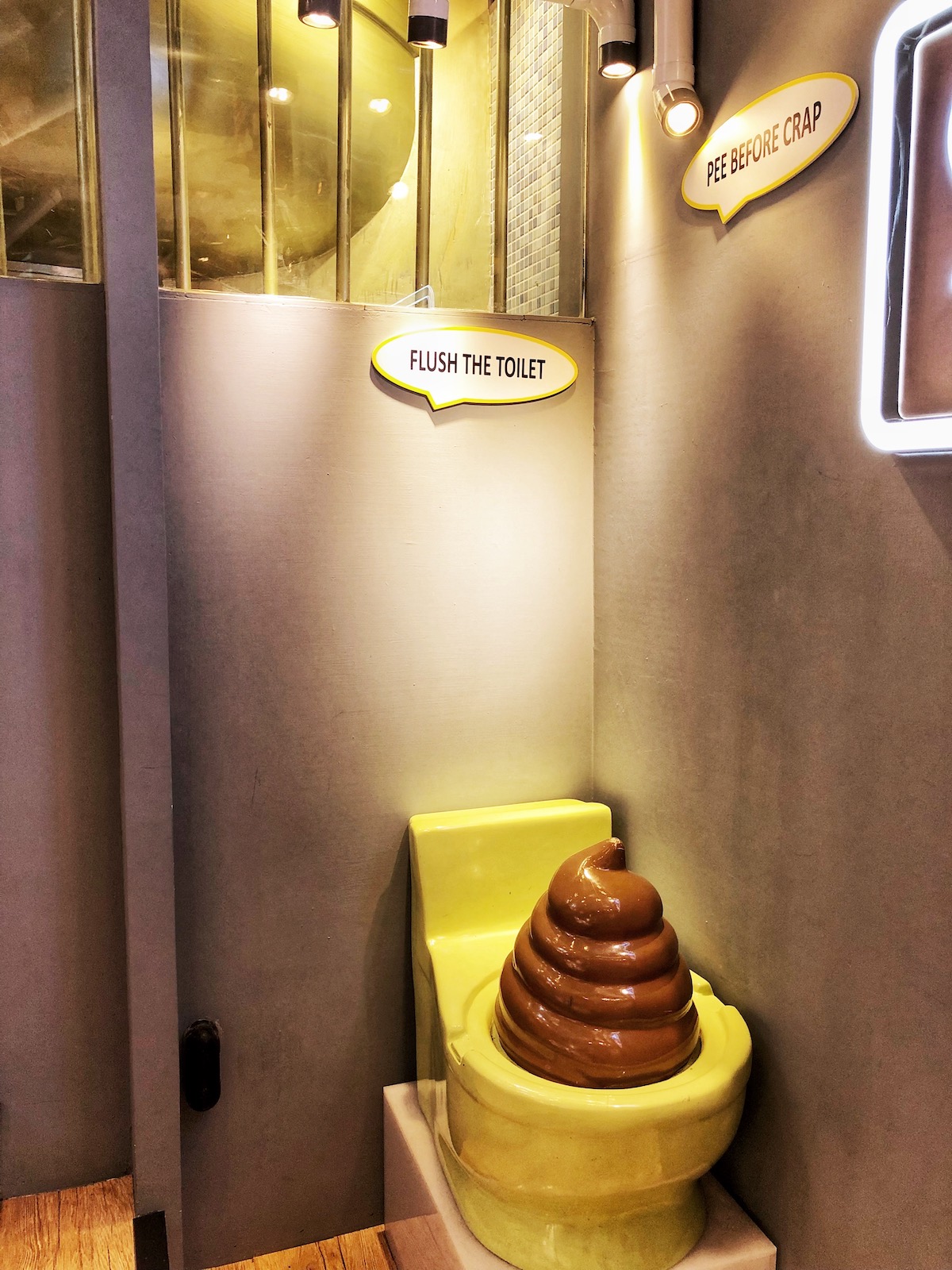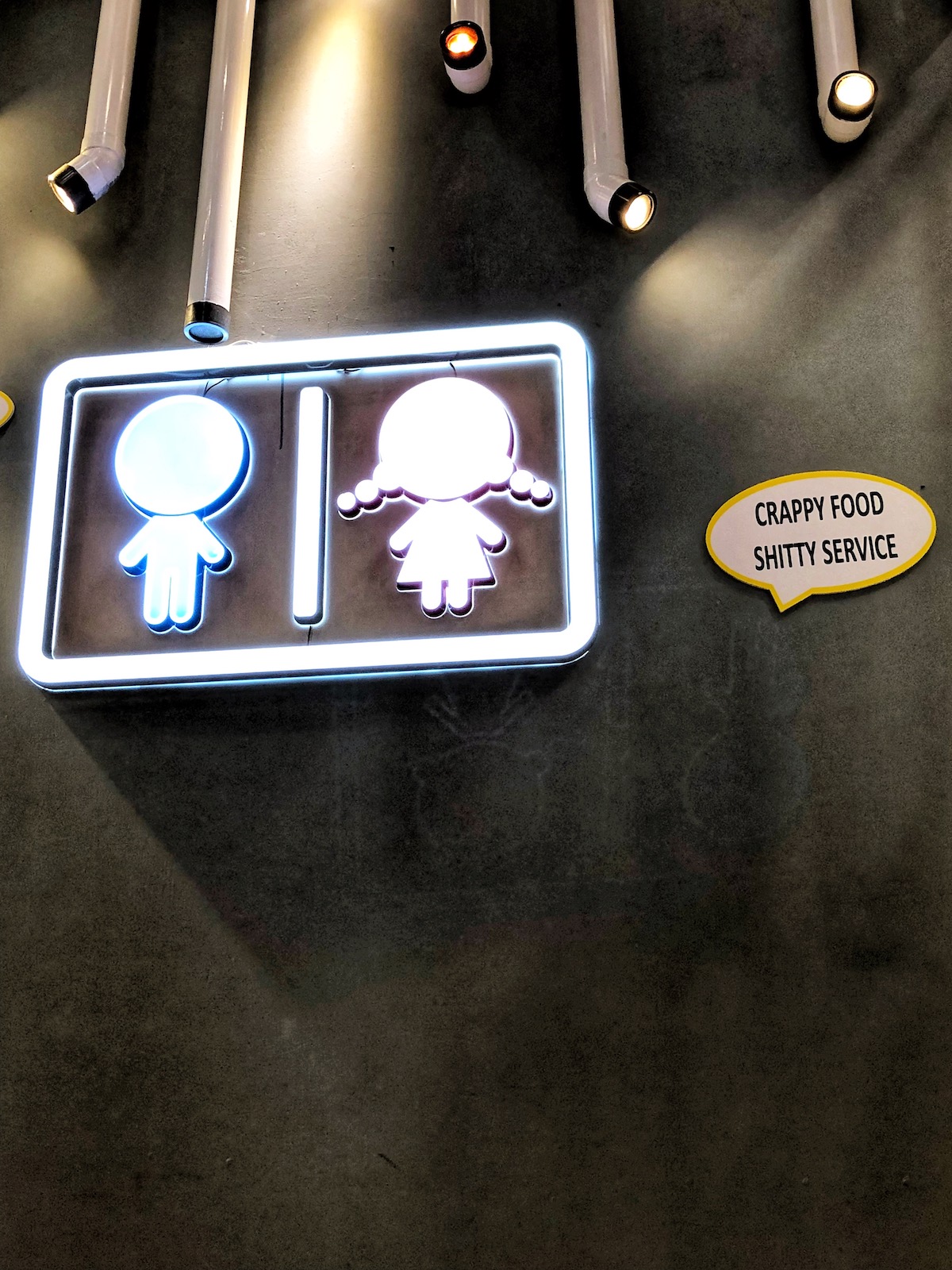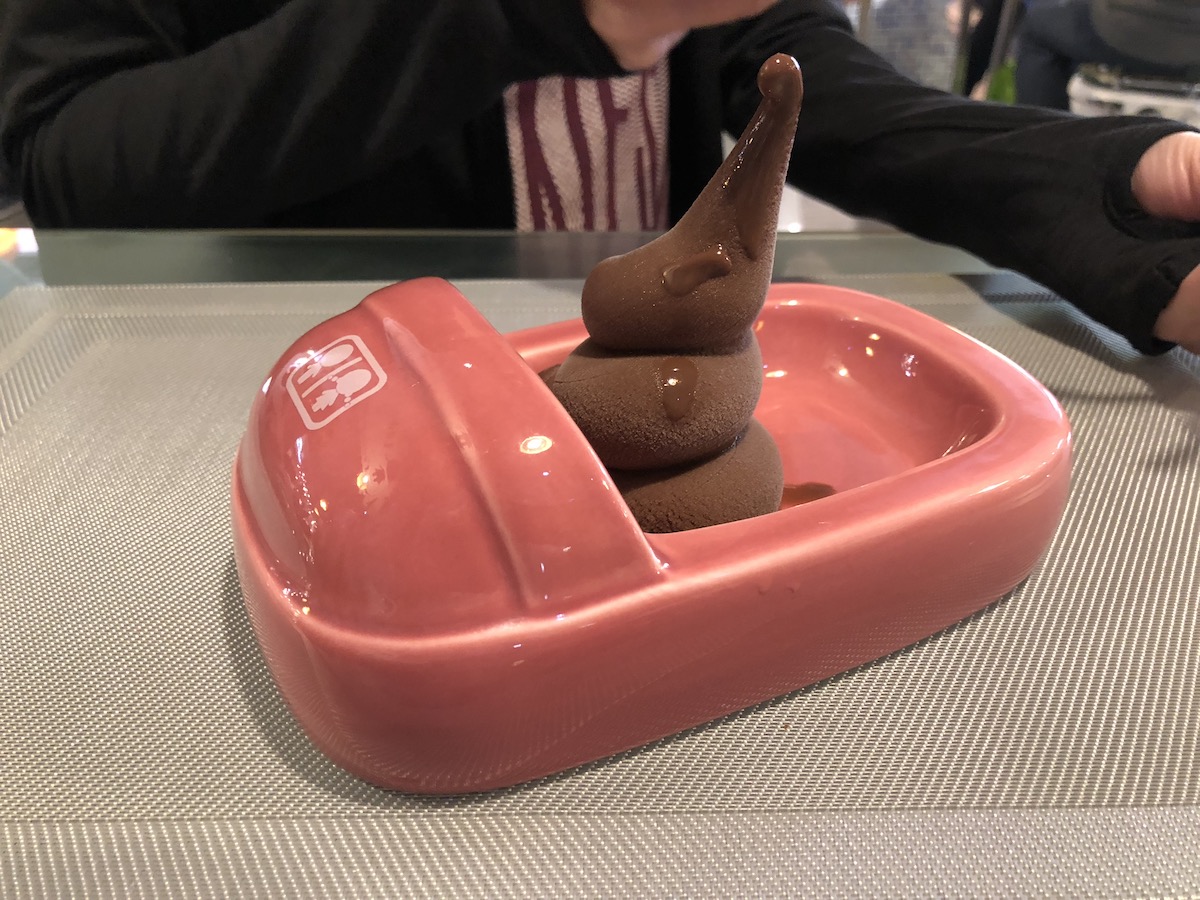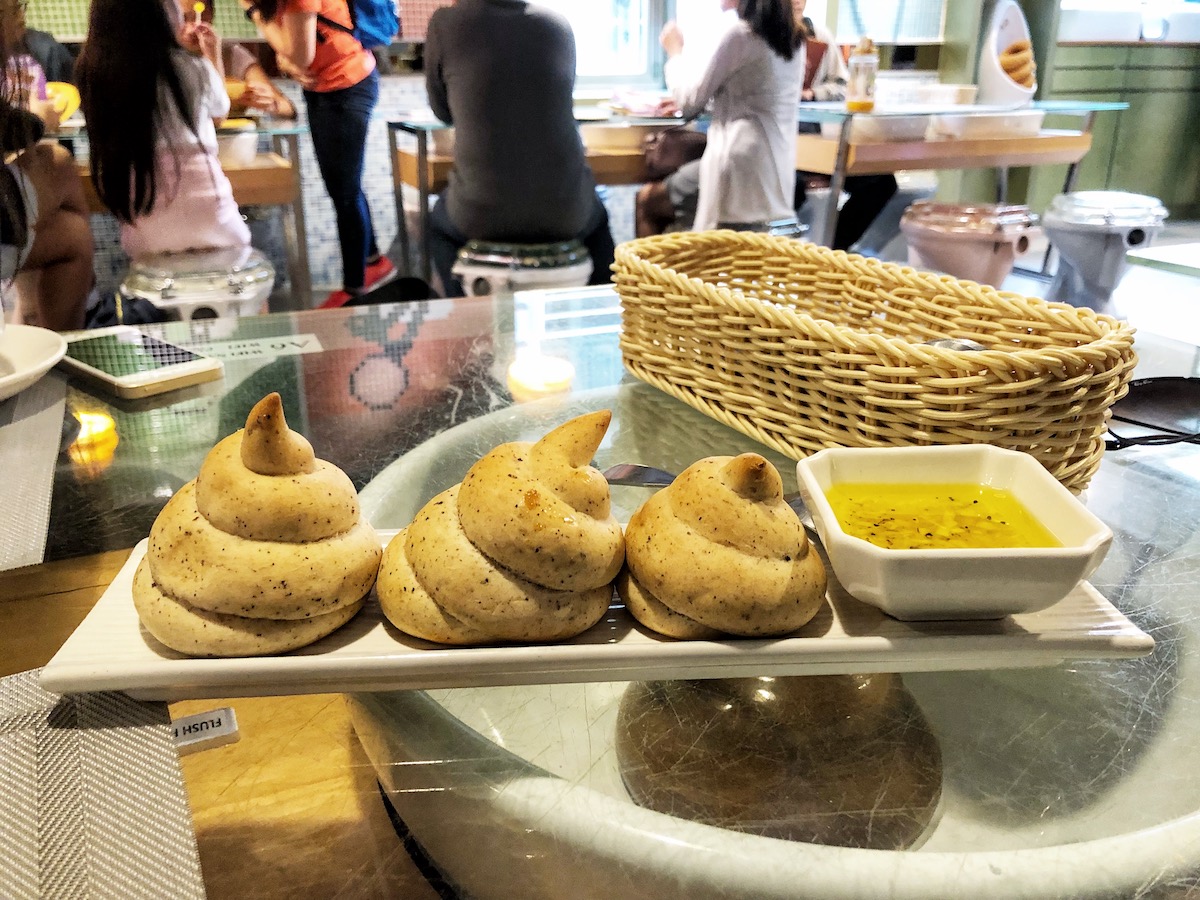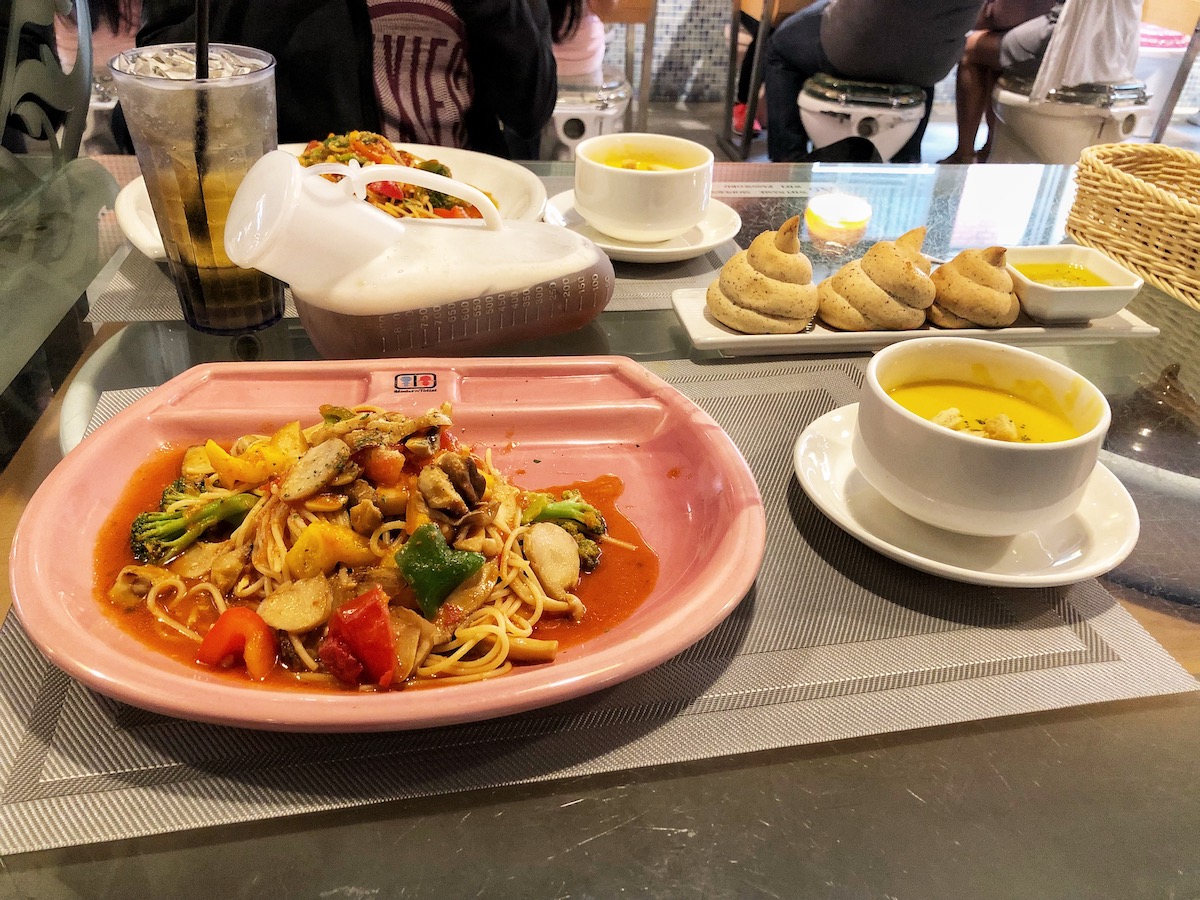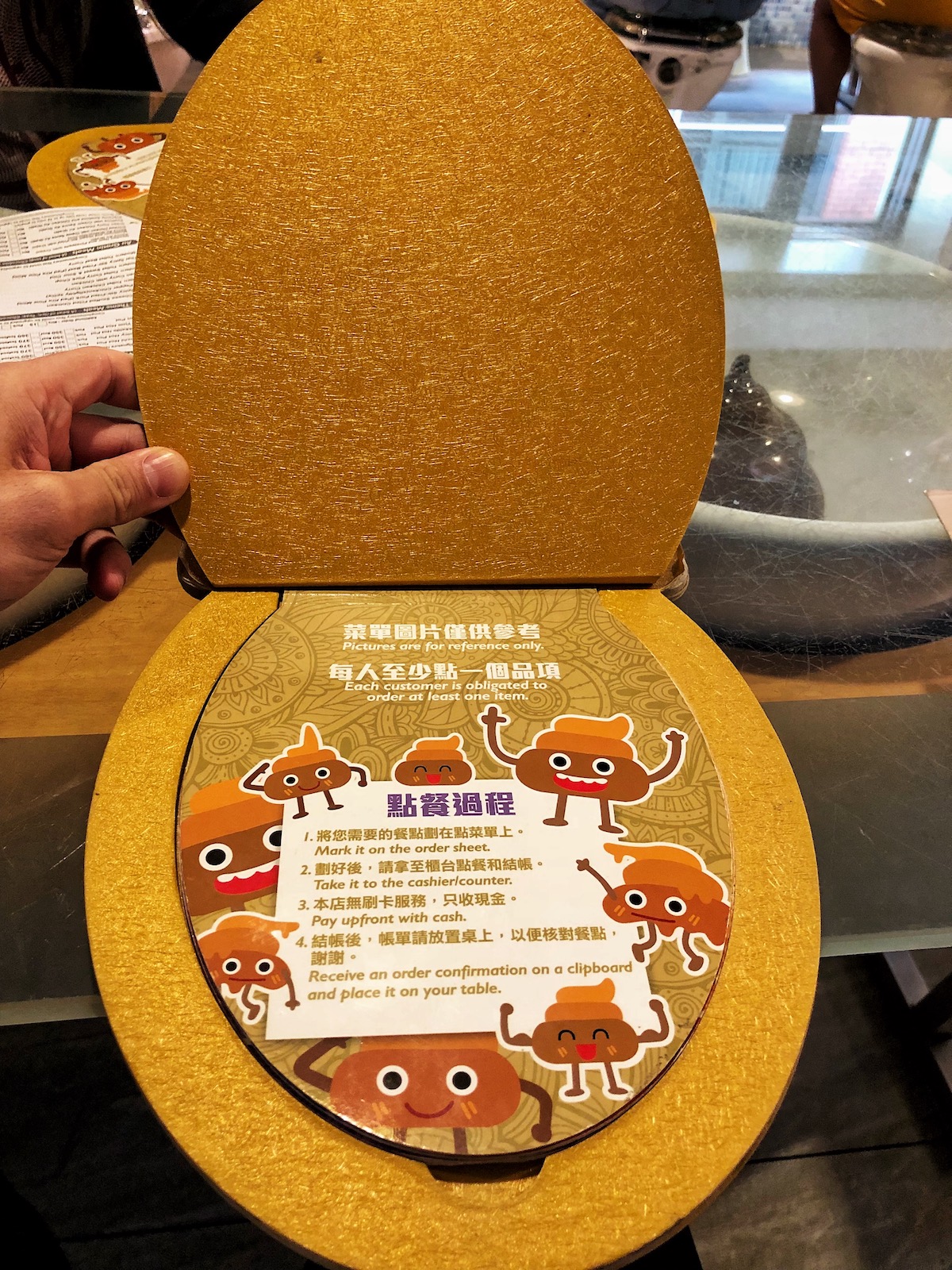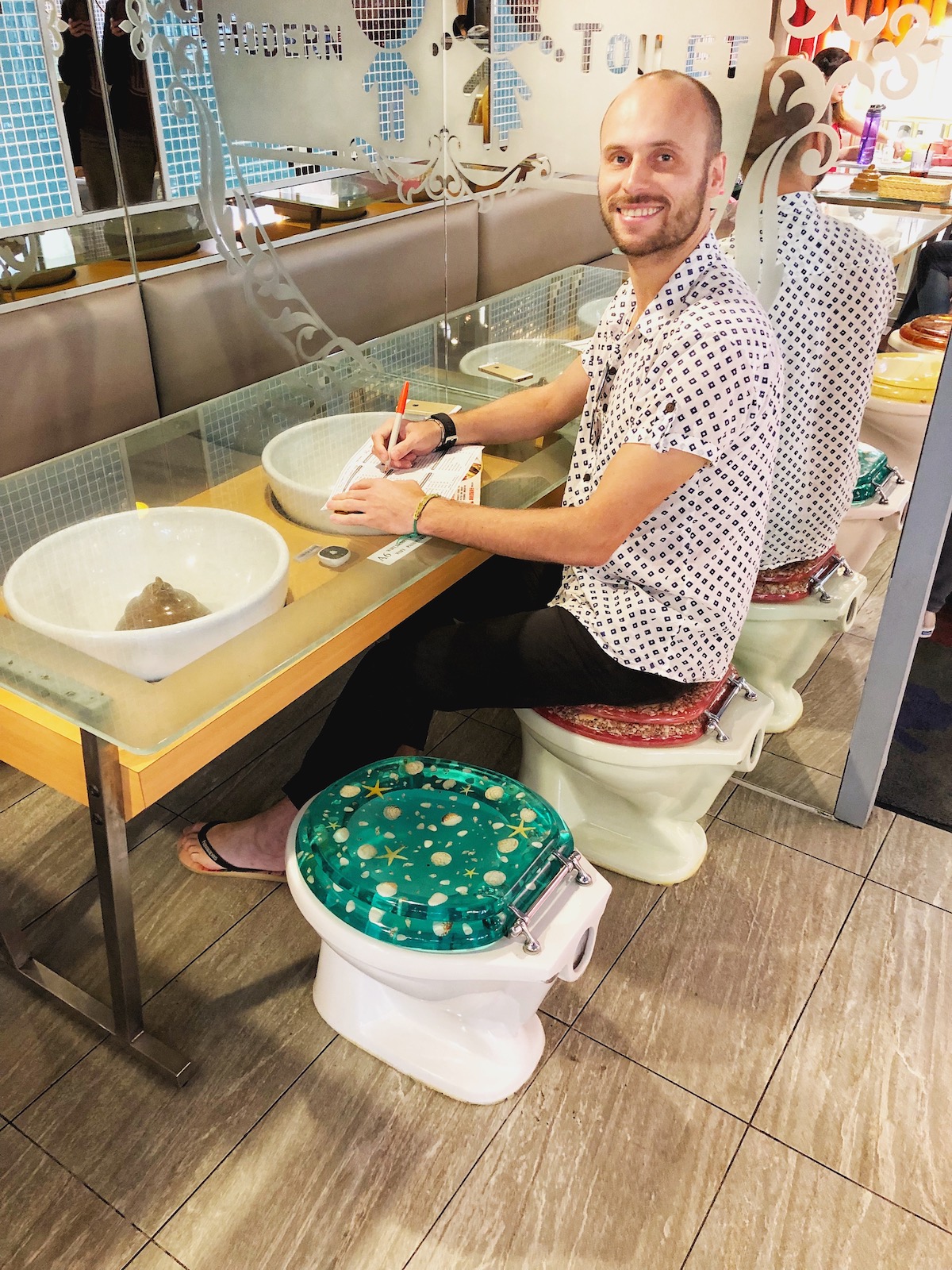 If the Hello Kitty restaurant wasn't quite weird enough for you then up the stakes with Modern Toilet; a poo-obsessed, toilet-focused outlet in Wanhau District.
Think again if you're too self-conscious to go due to the concern that it's full of kids. We weren't the only overgrown children in the place and you won't be either.
I didn't get the poo-shaped, chocolate ice cream or the hotpot in a toilet bowl, but my pasta on a toilet plate and tea in a bedpan was erm… pleasant?
How to get to Modern Toilet Café, Taipei
Address: No. 7號, Lane 50, Xining South Road, Wanhua District, Taipei City, Taiwan 10
Take the MRT and get off at Ximen Metro Station exit 6, or grab an Uber.
3. Try The Famous "Stinky Tofu" in Shenkeng Old Street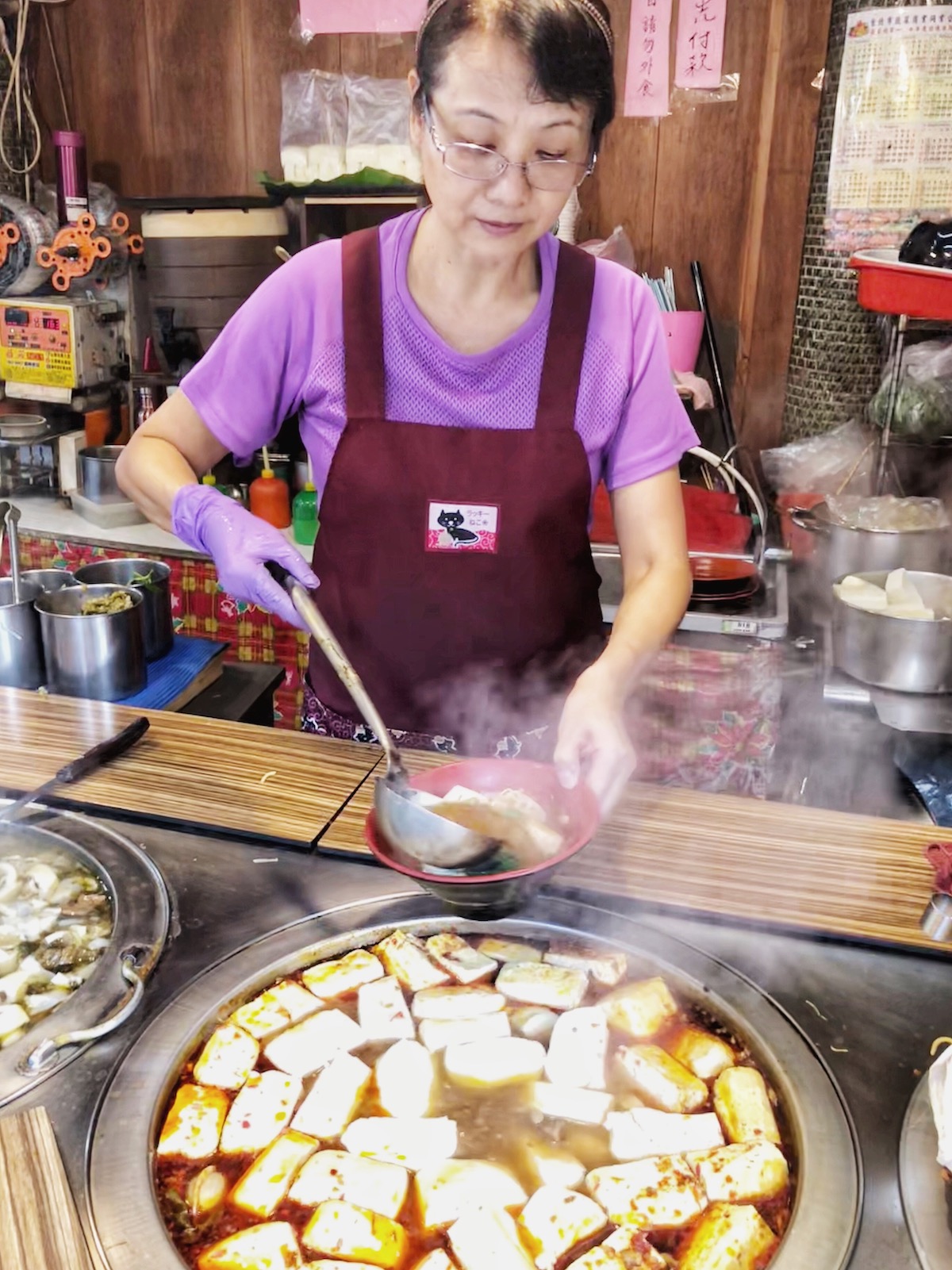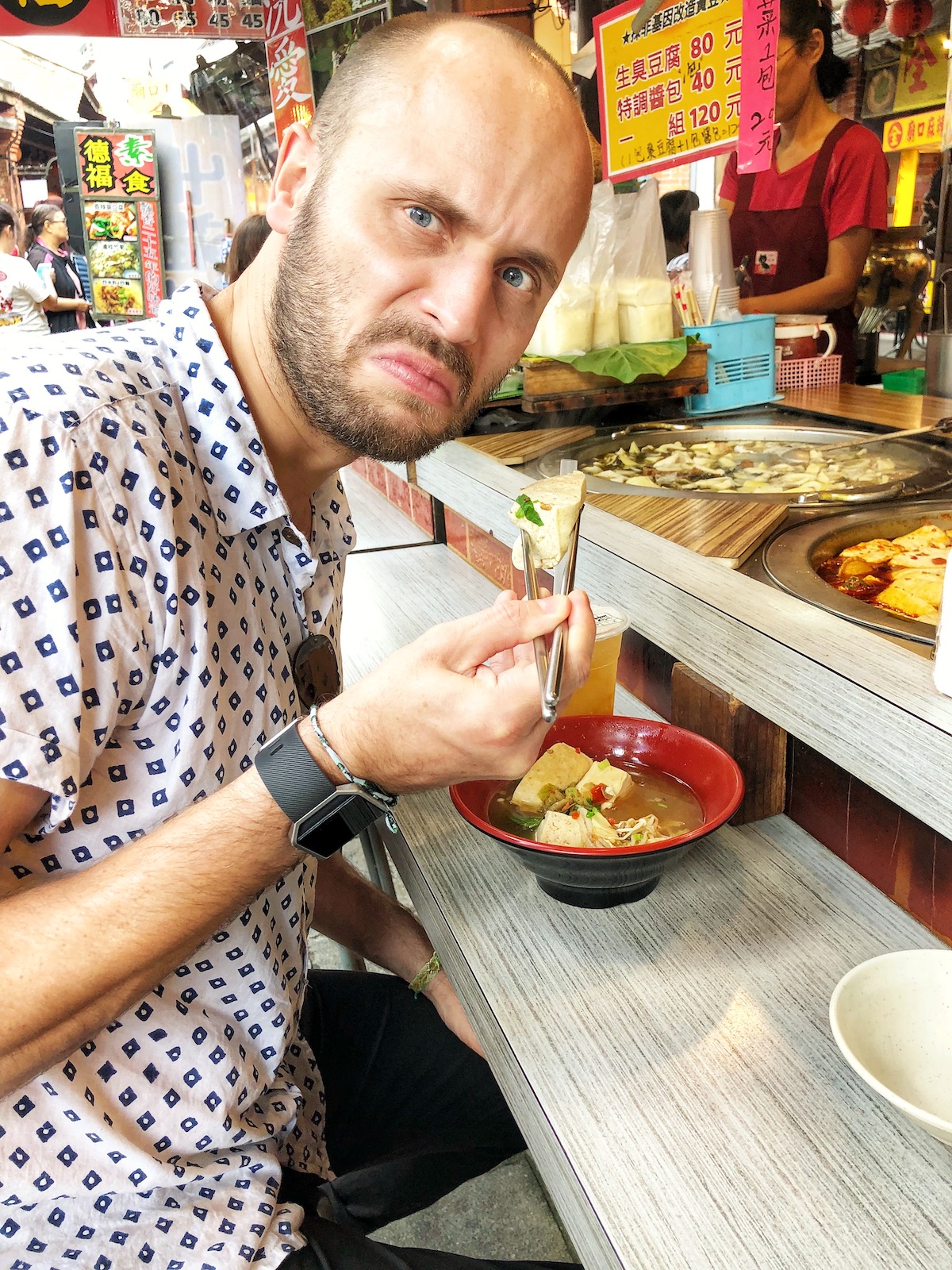 Tofu gets an unfair and bad rap in western culture, yet the slightly creepy, textured curdled soybean has been sacred to the Chinese for thousands of years.
I've grown rather fond of the fermented bean in recent times, although I still have some work to do in the kitchen to be able to cook it so that it is as good as some that I have had in some delicious Thai restaurant meals.
If you're up for being the main star in your own plant-based episode of "Fear Factor", then tuck your chopsticks into the famous Taiwanese street food dish, affectionately known as "stinky tofu".
History of stinky tofu
According to Chinese legend, the foul-smelling meal was created during the Qing dynasty by a scholar named Wang Zhihe, after storing a large quantity of tofu which he was selling on the streets of Beijing to make a living.
The rotten meat-smelling cuisine was a hit with the Royals and was even served at the imperial Qing Dynasty palace all these years later and it's still doing the rounds in Mainland China, Hong Kong and Taiwan.
You can buy this notorious/divisive dish in most food markets across Taipei but read on to find the best place to eat stinky tofu in Taiwan's capital.
The lady behind the counter couldn't stop laughing at me as my pointlessly stubborn nature enabled me to finish the foul-scented bowl.
You will be disgusted by your own smell and when you burp for the rest of the night you will smell it once again through your nostrils and forget about any hanky-panky with your other half after completing this smelly food challenge. It's the antithesis of an aphrodisiac.
How To Get To Tofu Street
Hop on the MRT and take the brown line towards the zoo. Get off at the Muzha Station.
There are many buses to take to Shen Keng from the nearby bus station, cheap as chips!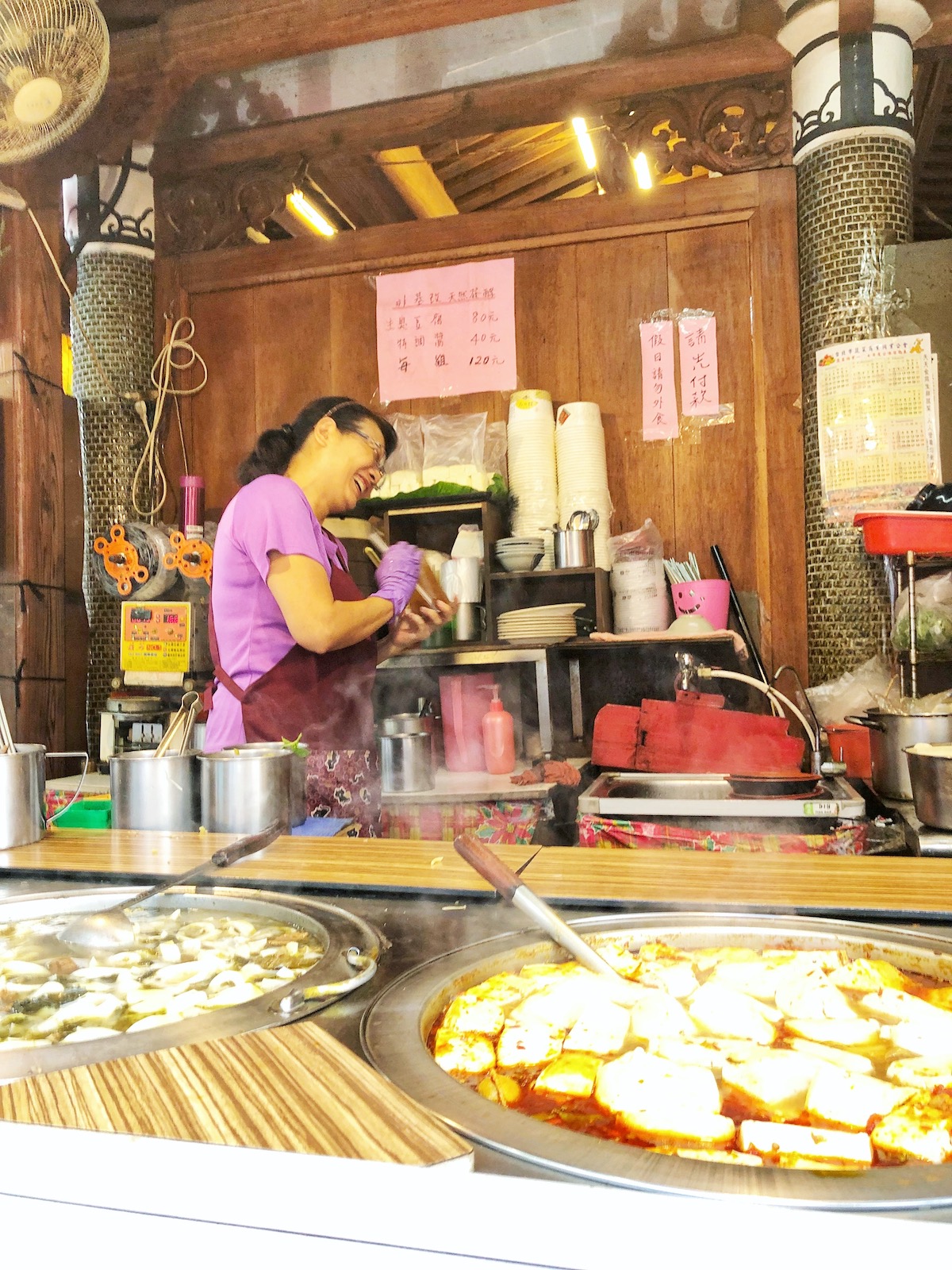 4. Continue Your Tofu Tour of Shenkeng Street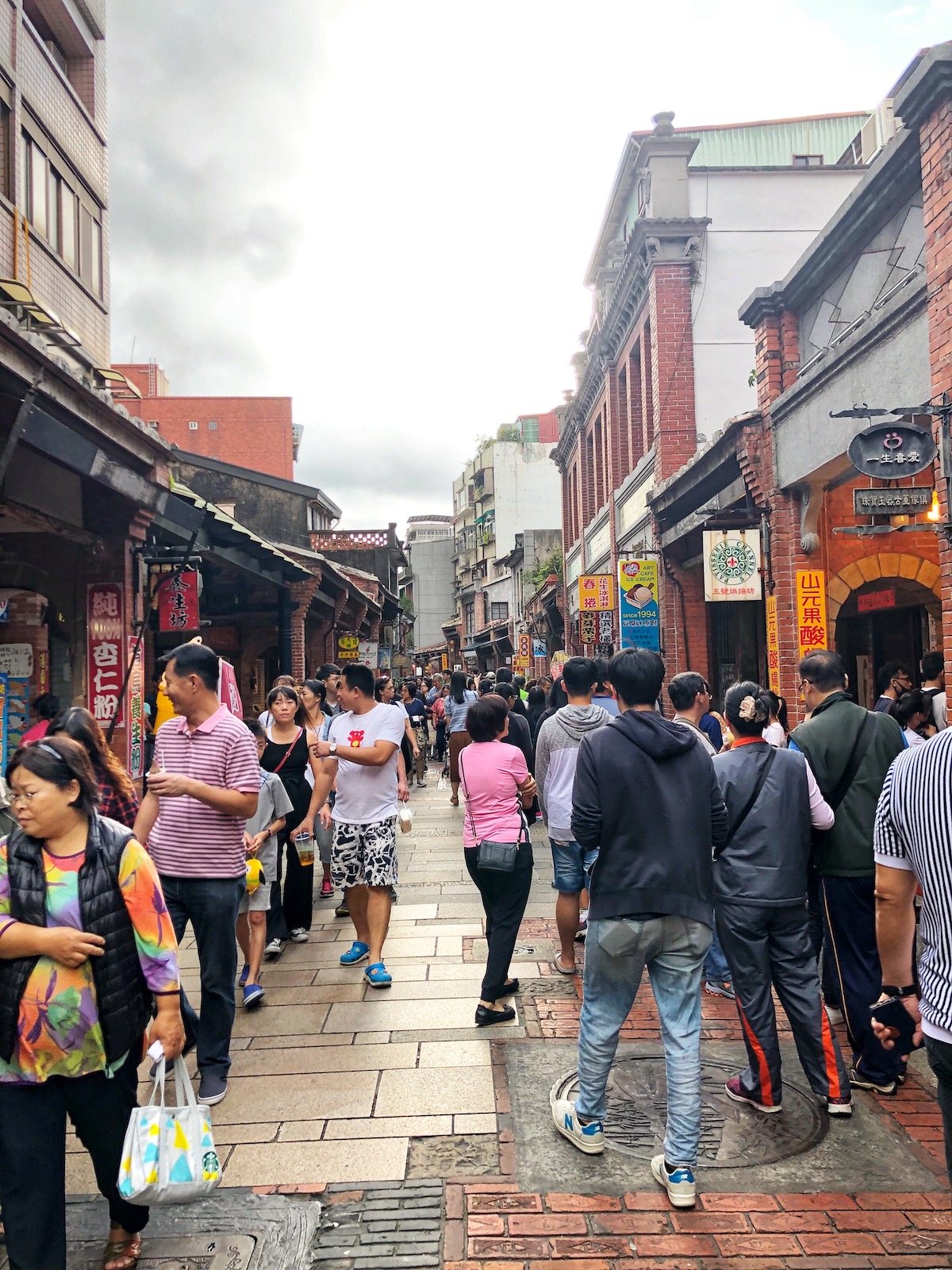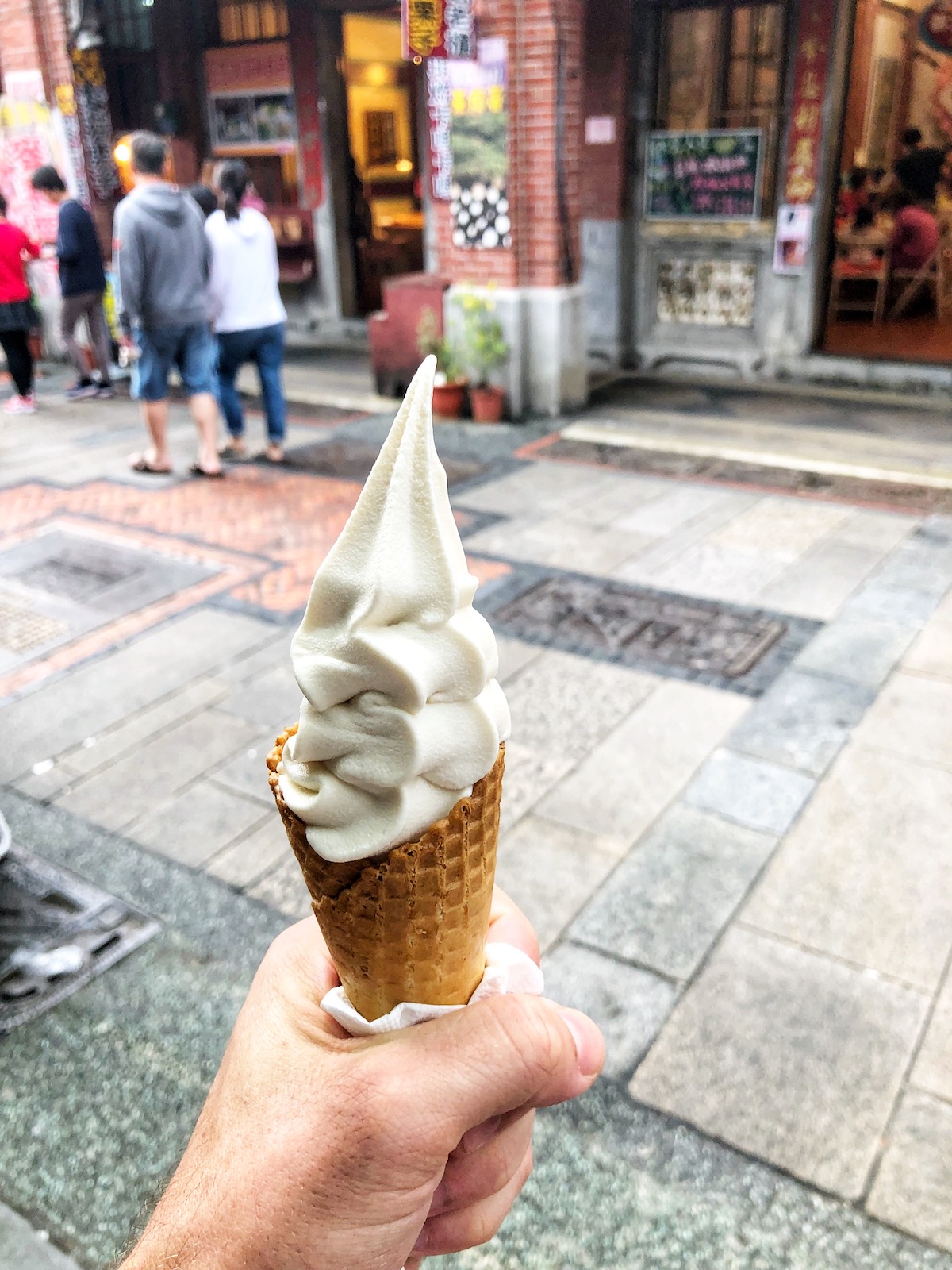 I read about a "street dedicated only to tofu" when researching unique things to do in Taipei and although the claims are somewhat of an embellishment, it still ticks the quirky box (unless you have a soy allergy of course).
If you are already having your stinky tofu experience on Shenkeng Street you may as well check out the locally-known "Tofu Street."
The street is roughly 80% tofu-focused with an abundance of the white stuff, and as it's small, an hour here (or two max) is enough for you to get your fix.
I had tofu ice cream, which was a six out of ten. However, I gambled too early; at the end of the street was a tofu and chocolate ice cream option. Needless to say, I was all tofu'd out after this little trip. Next time I'll try the barbecue tofu… pretty much every local who I spoke to said that this was the best option in Shenkeng.
5. Tea Testing in The Makong Gondola Mountains
Taking a gondola up into the sky up to a mountain…all in the name of having a proper brew. Sounds like a hot date to me. Be still my beating heart.
Maokong Gondola Mountain has gorgeous hiking options at the top of the gondola ride and what awaits you is Yao Yue Tea Restaurant, a traditional Taiwanese Teahouse that sells traditional tea (duh) dumplings, funky-flavoured ice cream and my Lord, the veggie stir fry was fantastic.
How To Get To Maokong Gondola Mountain
Take the MRT Wenshan-Neihu Line and get off at the Taipei Zoo MRT Station. From there, follow the signs and walk for about 5 minutes and you will see signs to buy your Gondola (it's really hard to miss).
6. Make a Wish at Ping Xi Station (or Shifen Waterfall)
Light a massive lantern in a unique setting on a railway track. It wasn't a massive deal to me considering I live in Chiang Mai and they have a lantern festival every year, but it was still pretty interesting to see people light them and set them off.
If you're looking to do this you're better off doing it here as opposed to Shifen a popular spot for lanterns, but way too crowded; Ping Xi is very peaceful.
Needless to say, this would be a very different experience if it fell on the date of the Ping Xi Lantern Festival. If you want to add a Taiwanese festival to your travel CV, keep an eye on the Chinese Lunar New Year, as its date changes every year in our gregorian calendar.
A stone's throw from Ping Xi is the gorgeous Shifen Waterfall, so I'd suggest lighting a lantern at Ping Xi Station after Shifen as it's the most famous waterfall in the whole of the country.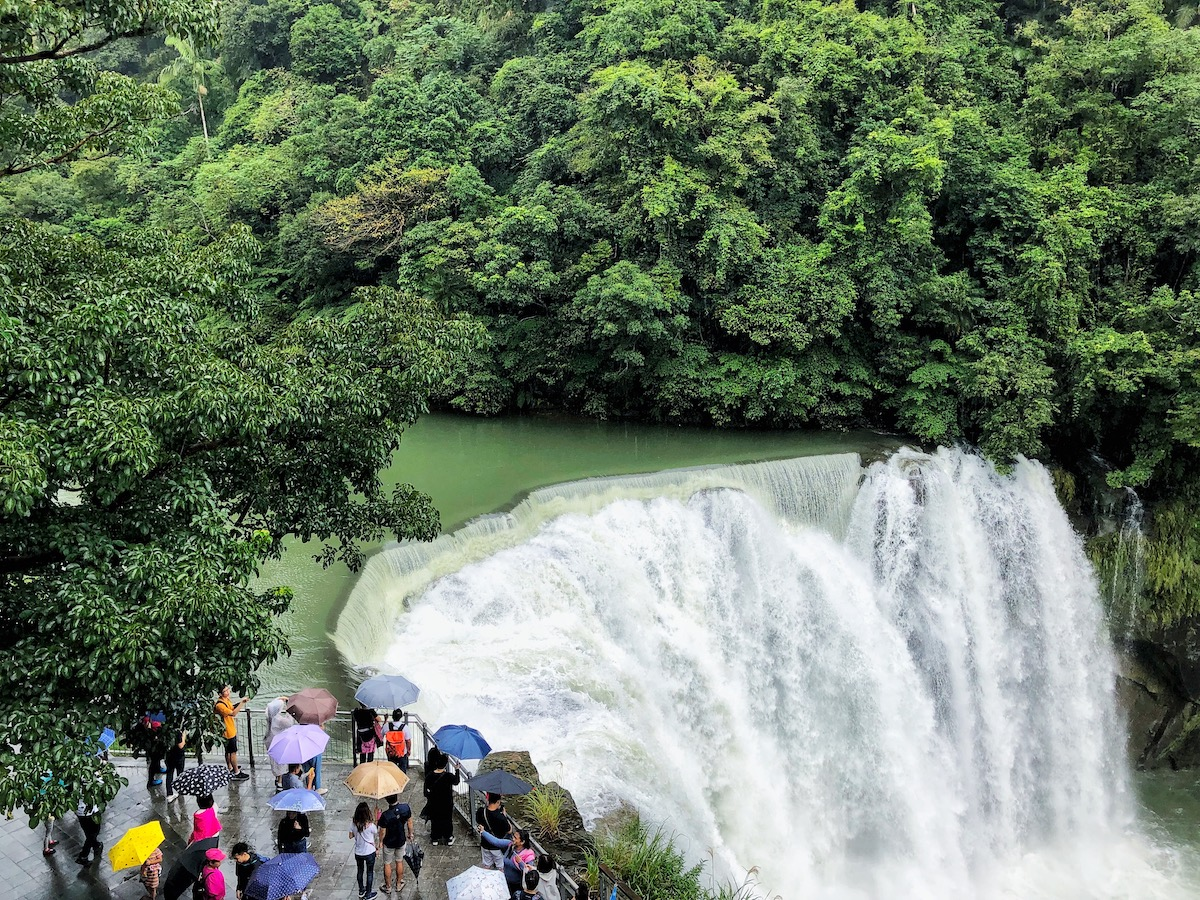 How To Get To Shifen
We splashed out $900 New Taiwan Dollars on an Uber to Shifen, then took a train ride from Shifen Old Street Station to Pingxi Old Street Station.
7. Eat Weird Stuff at Shilin Night Market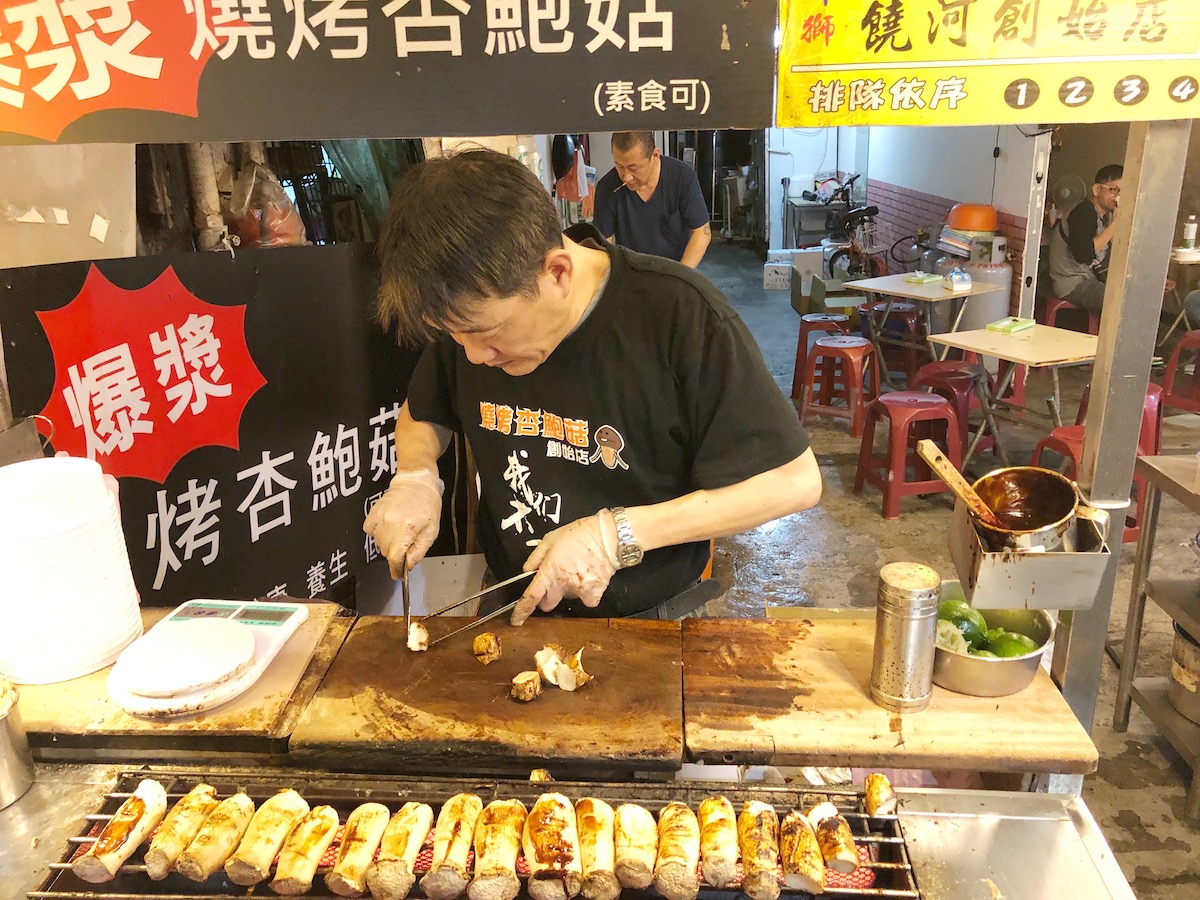 There is an abundance of night food markets in Taipei, my favourite being the Shilin Night Market where I got stuck into deep-fried Oreos, sweet potato balls and a mixture of eye-watering spicy mushrooms before creating our own tapas at one of the Jain stalls at the end of the market.
Stinky tofu is also available here if you didn't quite make it to Shenkeng Street and other weird bites are available in this food guide by Migrationology. Adding to the intense energy of this place is the business of it when it's at its peak; it's absolutely bouncing!
How To Get To Shilin Night Market
Take the MRT Metro to Jiantan Station, and follow the signs for Shilin Night Market from the exit, they are clearly marked as it's a popular tourist and local hotspot. The market starts 2 minutes walk away from the station.
A solid option for a fancier evening in the city is to go for dinner and traditional tea at a restaurant called 'Sleepless at Chousan,' located in Yang Ming Mountain. It's a thirty-minute Uber drive from Taipei's city centre with a beautiful view of the city from above.
It may not be worthy of the more unique and fun things to do in Taipei list in terms of oddity, but it's the perfect swansong for a relaxing night and a farewell to a brilliant little city that packs a punch of peculiarity without any apologies.