While this well-known Aussie city strikes up touristy images of the famous Sydney Opera House and the nearby Sydney Harbour Bridge, there is a fair share of unique and unusual things to do in Sydney for you weirdos to explore.
Searching for oddness and authenticity in an overtly cosmopolitan city is certainly my cup of tea, so I promise you won't be disappointed if you're into quirky travel.
Read on for the very best unusual things to do in Sydney, with a bit of a twist – unique things to do during the day and also the nighttime.
Unique & Unusual Things To Do in Sydney (Daytime Guide)
Whether you're living in the city, or passing through as part of your Australia road trip; stick these items into your Sydney daytime itinerary and get excited for them over brekkie with a nice New South Wales sunrise.
Wash it down with a hot beverage of your choice, as coffee lovers are in for a treat with the delicious coffee that awaits your lips down under. Not quite used to Aussie coffee lingo? Use this handy guide to help with your order.
1. Museum of Human Disease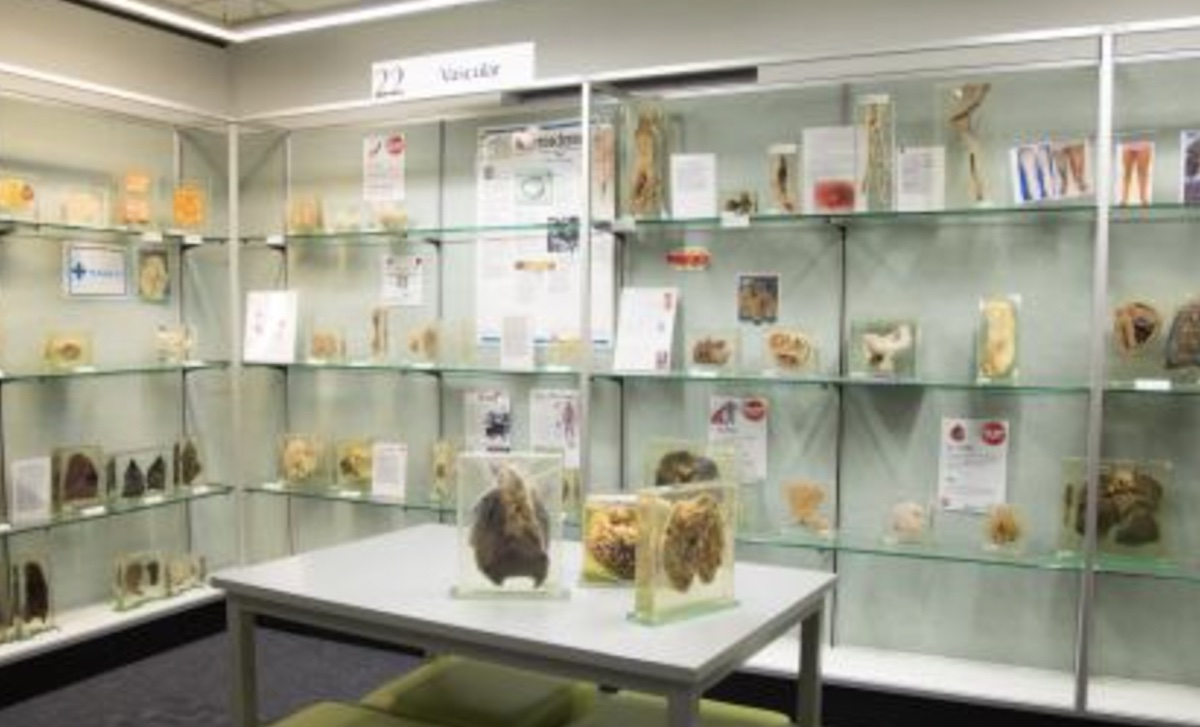 If you have a sensitive stomach then you may bring that morning breakfast straight back up here. This museum is dedicated to a wide spectrum of diseases of the human body and amongst its displays are human organs and body parts, many of them preserved to showcase the results of their individual afflictions.
There is much more to this pathology museum than just morbid fascination as it's used as a training resource for medical students so that we can learn about these conditions and strategise how to combat them.
Also, all body parts were donated with the permission of the deceased who prior agreed to donate their bodies to science. What champs!
Know before you go: No photography, drinks, or food are allowed in the museum. If you think you might be too sensitive to the harsh reality of the displays then you probably are, so bear that in mind.
The museum is located on the ground floor of the Samuels Building and is open on weekdays 10 am-4 pm, it is closed on weekends. Adults get in for 10 AUD, kids for 5.
Also, the museum is temporarily closed to the public due to covid-19 reasons but plans to open up back up to the general public in the near future. In-person and virtual school bookings are still going ahead; click here to make a booking request.
2. 'Forgotten Songs' Sound Sculpture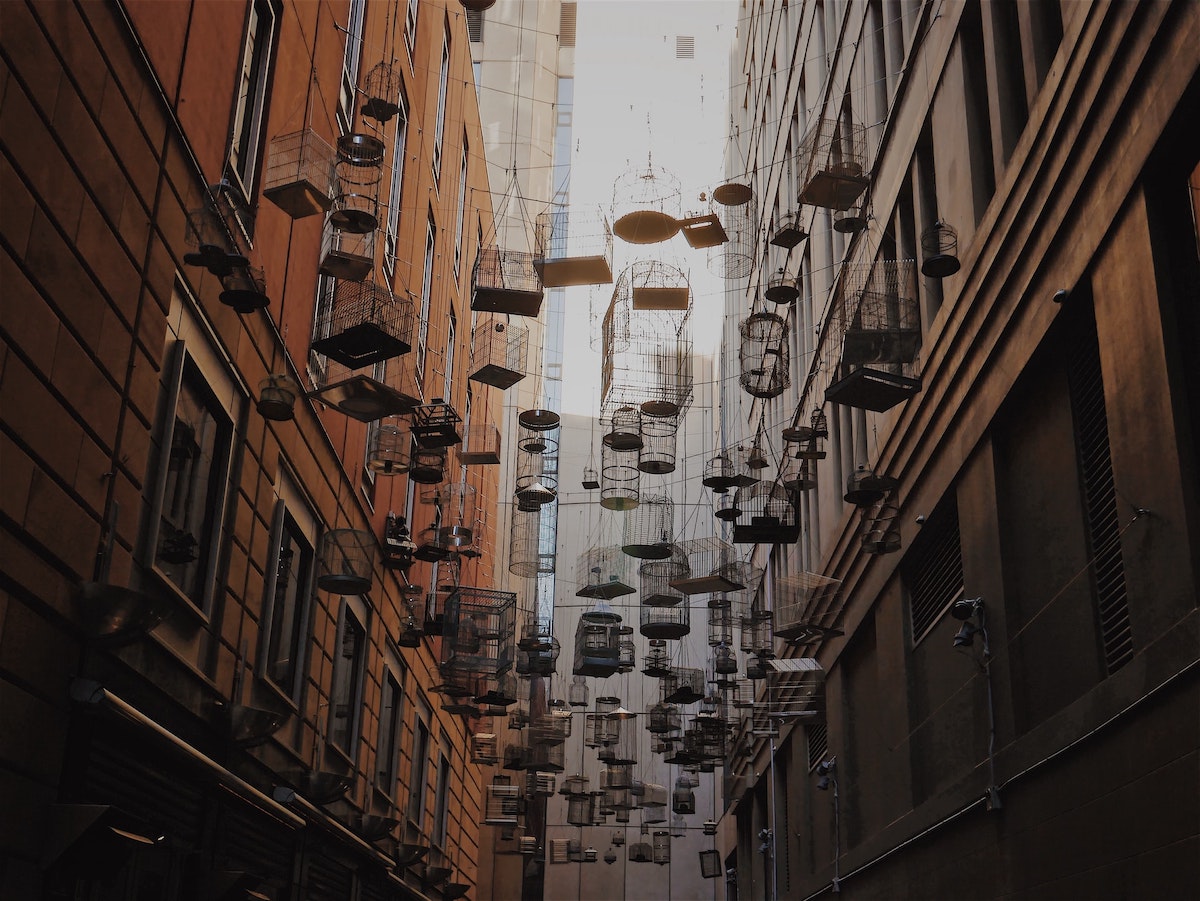 One casualty of cosmopolitanism is the lack of nature or at least the drowning out of the better parts of its voice. A hidden street in Sydney pays a touching tribute to remember certain local animals that once flourished within the city.
The art display of multiple birdcages hanging from above, along with audio tweeting of the local birds is thought-provoking and what's really smart about this presentation is that the sounds change throughout the day, to represent the natural habits of the birds. So if you go back at night time the nocturnal birds will be singing a completely different song.
Know before you go: It's free and you can get there from either George or Pitt Streets, it's also a popular whistle-stop on cycling or walking tours within the city.
3. Gould's Book Arcade
Are you a bleeding-hearted book romantic who is struggling to move ahead with the times of an Amazon monopoly? I'm an avid reader myself and I do own a Kindle for travel, but in my opinion, you just can't beat the good smell of a second-hand book, not to mention the experience of rummaging around for one that might tickle your fancy.
Look no further than Gould's Book Arcade if you feel me. A place with heaps of second-hand books from all genres and bags of personality. Started by Bob Gould in 1967, it's unapologetically disorderly, beautifully rare and boasts the bragging rights of being Australia's largest second-hand bookshop after being forced to move locations more than once.
Bob passed away in 2011 at the age of 75, after an accident falling downstairs while stacking books. The shop is still run by his family and Bob's legacy lives on after standing the test of time with rising local rents and book culture moving more online.
A real piece of Sydney history here, ladies and gents.
Know before you go: Some locations that you see online may be incorrect. Gould's Book Arcade has moved a few times and its current official address is 536 King Street.
Opening hours are 10:30 am to 7 pm every day except Tuesdays (closed all day).
4. Waverley Cemetery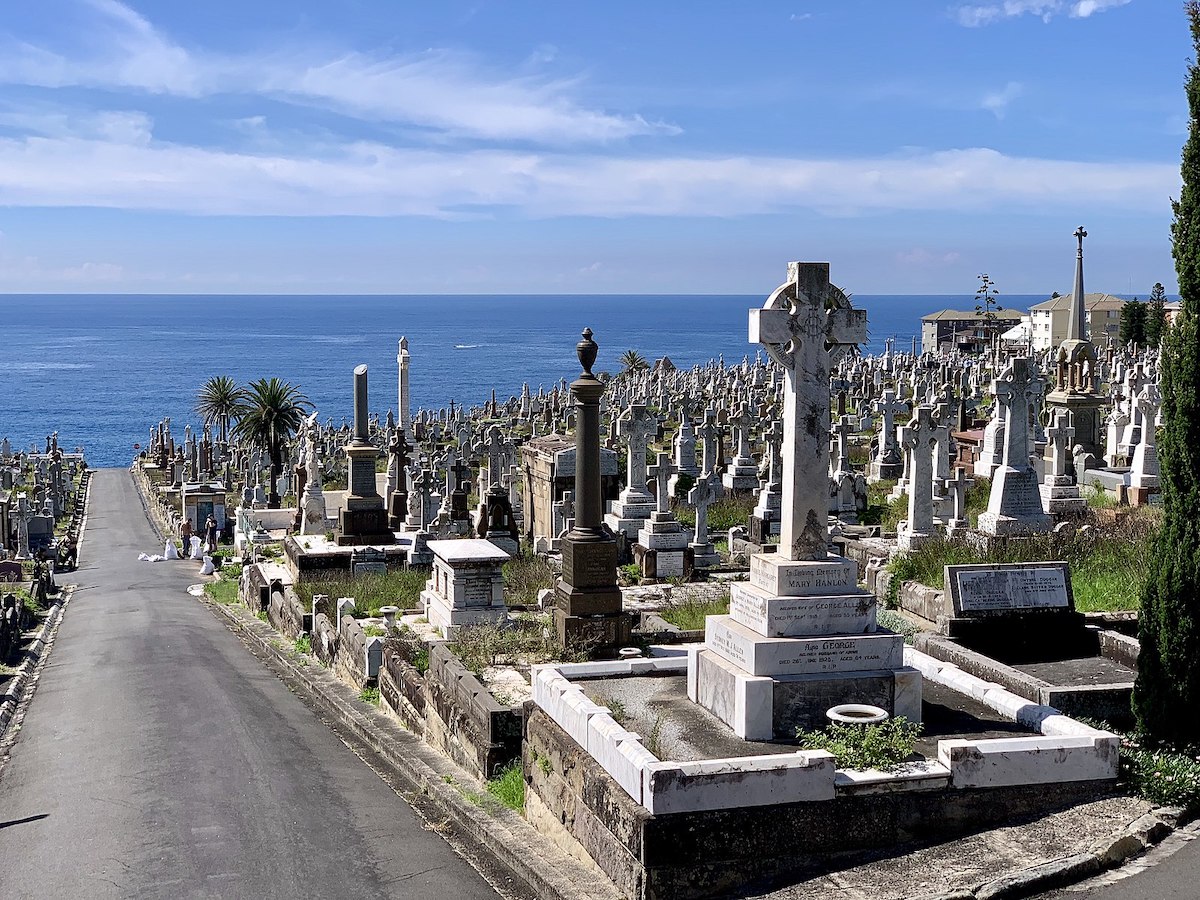 This is legitimately one of the most beautiful cemeteries in the world and its charm is twofold, as the location overlooks a stunning ocean view. Nestled on the top of the cliffs in eastern Sydney, Waverley is the burial ground for famous Aussies such as poet Henry Lawson and Olympic gold medal swimmer Fanny Durack and amongst 50,000 other deceased Australians since its inception in 1877.
Know before you go: You will have to earn this beauty on your legs. Sadly heavy storms have damaged this iconic graveyard, so vehicles are currently not allowed on the grounds, most get there by doing a coastal walk from Bondi or Coogee.
Opening hours are 9 am-4 pm Monday to Friday and the cemetery is closed on weekends.
5. Day Trip To The Blue Mountains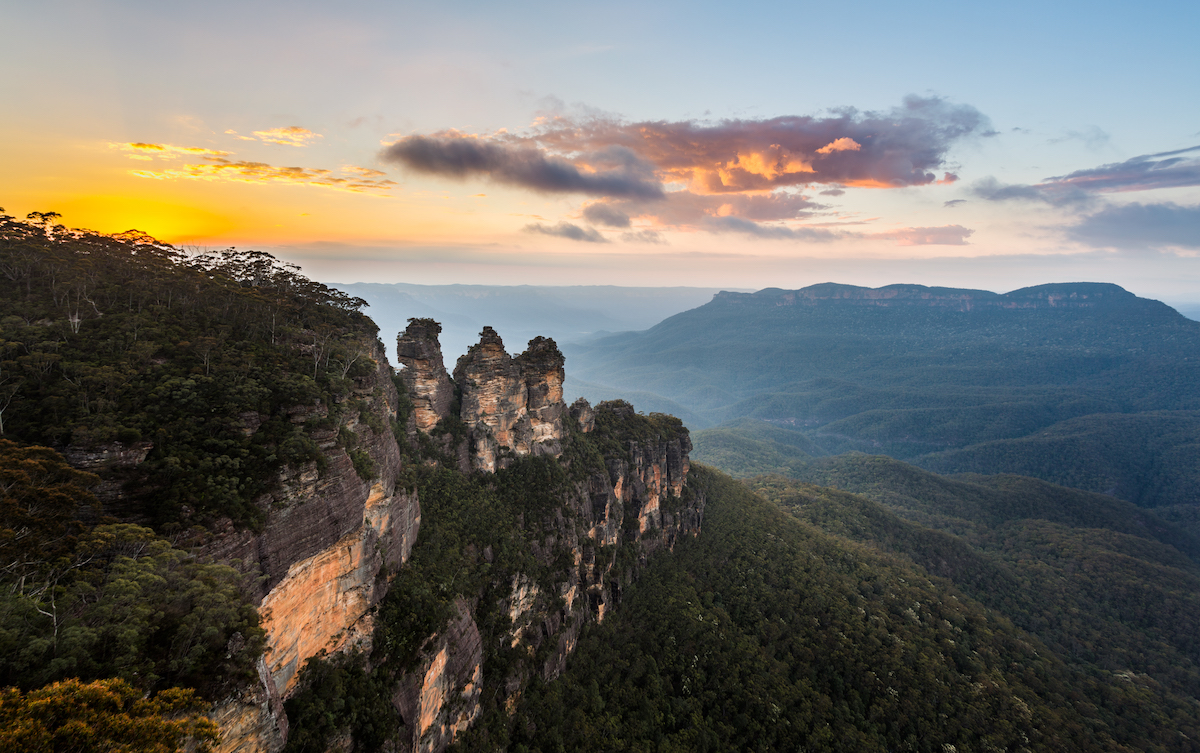 Time for a day trip! Get up early and head out to the Blue Mountains, a stunning national park in western Sydney with caves, waterfalls and scenic viewpoints, this place is an absolute dream for hikers and lovers of nature.
There are a host of restaurants on the grounds, but with the right weather, this place is a picnic paradise. Blue Mountains National Park has so much to see that you might want to go back again, and if you have the time you should make it a two-day itinerary. No point in rushing it all into one day if you don't need to.
Just make sure you have all the gear that you need to protect yourself from all that open sun etc.
Know before you go: Unless you are renting a car in Sydney (which would be a 2-hour drive) you can get a train from Sydney Central Station to the best starting point to see The Blue Mountains, which is a small town called Katoomba.
Cars are the best option as the park is so vast, but as Aussies really do have their shit together, there is a hop-on-hop-off bus service to take you around the best things that the national park has to offer.
6. Water Dragons at The Chinese Garden of Friendship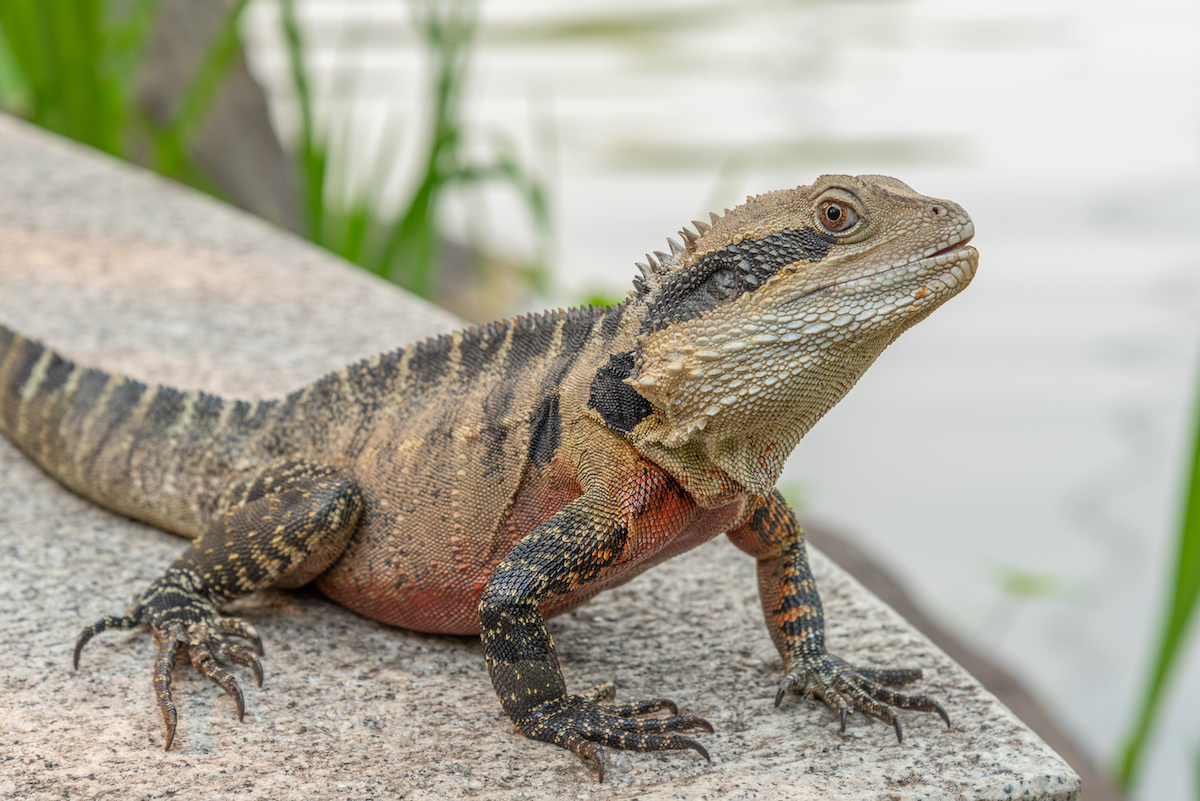 Feeling a little too jacked up from indulging in all those wonderful Aussie cafes? Find your zen at the Chinese Garden of Friendship, created by architects and gardeners from Sydney's sister city, Guangzhou, in China in 1986.
The layout is designed to reflect the Taoist principles of Ying-Yang and Wu-Xing, offering a nice bit of serenity to Sydney locals and tourists. However, one thing that may distract you from finding your inner calmness is the local lizards running about, or just chilling out by the water doing their own thing.
The lizards can grow to up to 80 centimetres and they live up to their cool name "Water Dragons!"
Know before you go: This place is conveniently located in the heart of the city, just 30 minutes stroll from Sydney Harbour Bridge, making it the ideal pit-stop for a couple of hours of your trip.
The Garden is open 10 am-5 pm every day. Admission is $6AUD for adults and $3AUD for kids.
Much like the monitor lizards in the unusual things to do in Bangkok post, the Water Dragons will not harm you, but if you provoke them and get too close they may let you know that they have their own preferences for social distancing with their razor-sharp claws!
7. Cat Yoga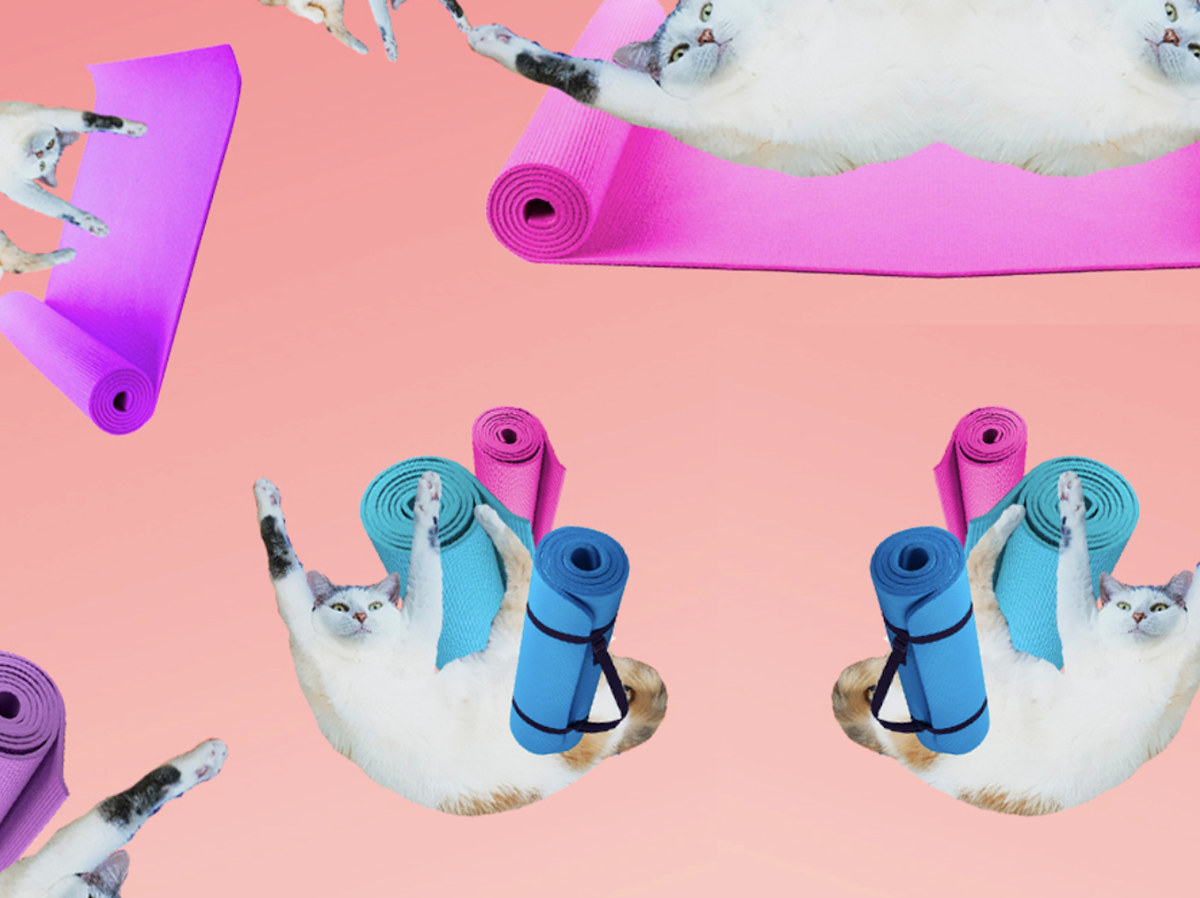 Good news for feline lovers visiting Sydney and even better news for yogis who love felines; Catmosphere Cat Cafe (which is pretty self-explanatory) has recently branched out and is now doing cat yoga.
Think you can focus on your downward dog while a mischievous kitten clawing away at your dangling hair? Or do you just fancy hanging out with some cats while getting a yoga class in? Book a session with Catmosphere and tick off the bucket list item that you never knew you had.
Know before you go: Visitors to the cat yoga experience must be at least 8 years old and please respect that animals have different personalities. So some cats may not want to be picked up.
Unique & Unusual Things To Do in Sydney (Evening Guide)
The weirdness never sleeps just because the sun went down. I hope you are fuelled up after your day because you have a couple of busy nights in Sydney for your evening quirks.
8. Royal Botanic Gardens… With Flying Foxes!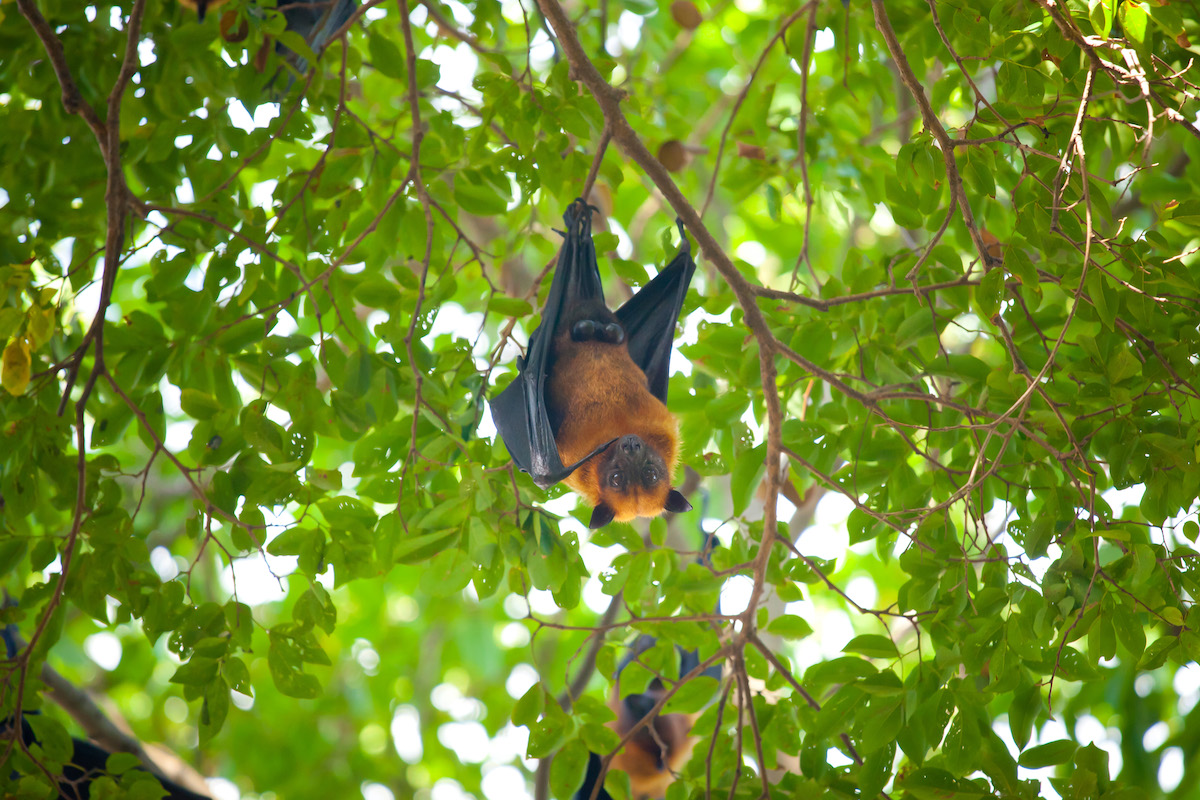 Botanical gardens at night? How vanilla. Pffft and I lured you here under false pretences, promising you weirdness and unusual things to do in Sydney.
Don't worry, the strangeness starts at night time when over 20,000 flying foxes (also known as fruit bats) with gigantic 3 ft wingspan start to wake up and search for food.
Australian Flying Foxes must be seen as they have the largest bodies of any living bats in the world (the size of a regular house cat). Oh… they absolutely stink too!
Know before you go: The park closes at 6:30 pm. As bats don't typically start getting into their groove until dusk, I suggest you go around 4 pm and witness them sleeping during the day (watch out for the dropping bat poo from the trees) then hang around the Gardens after closing time to see them in full swing.
There are plans to relocate the flying foxes, so keep a close eye on that if seeing massive, creepy, flying animals is your kind of thing.
9. Justice and Police Museum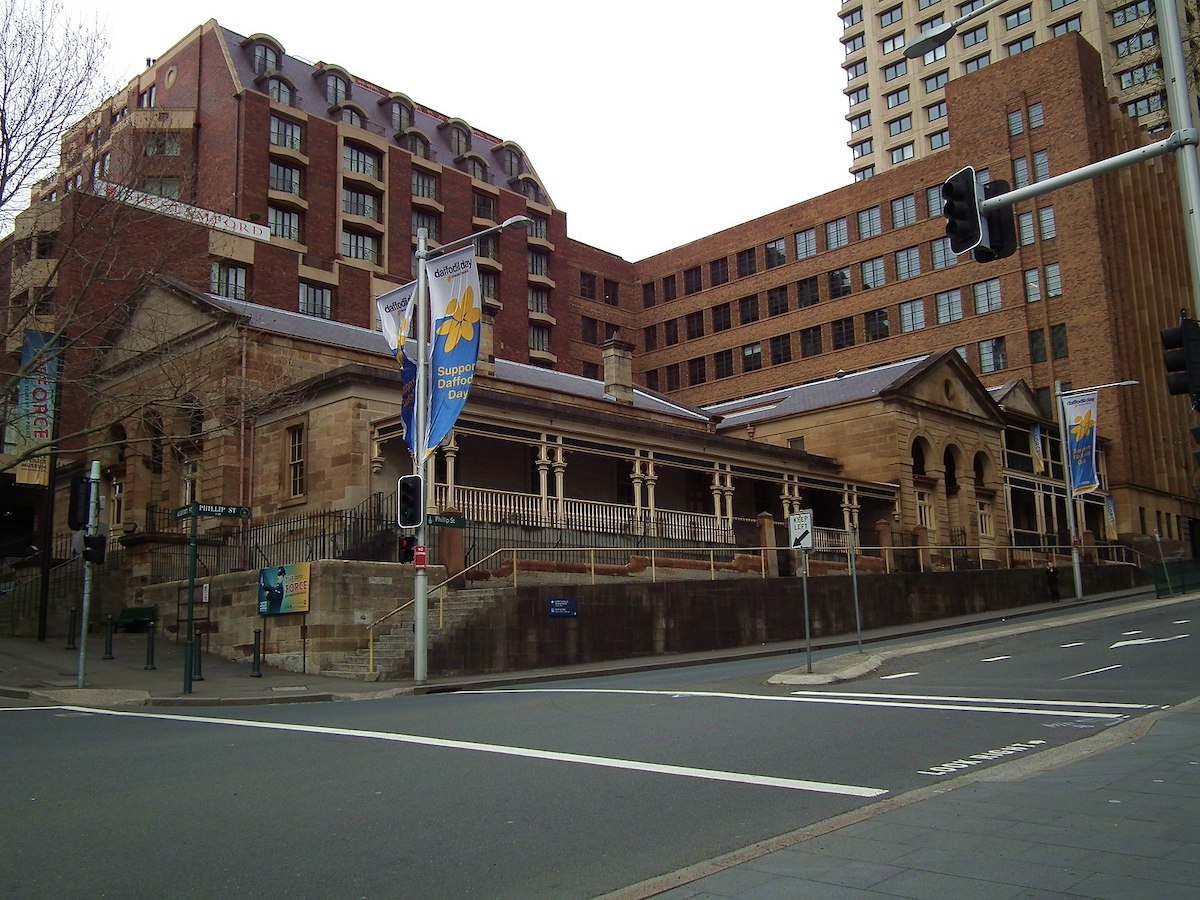 Learn about the baddest men and women in Australian crime history in the Justice and Police Museum. There are the obvious bad lads such as George Freeman, a charming gangster who would prefer to refer to himself as a "bookmaker," whilst running organised crime in Sydney for several years (he is currently buried at Waverley Cemetery mentioned above, so look out for his gravestone while you're there).
Then there are the bad women you never saw coming such as the seemingly lovely old lady, Caroline Grills, who would bake goods with a good pinch of rat poison and feed it to her friends and family.
There are plenty of wrong 'uns here to learn about!
Know before you go: This place is only open on Thursdays between 5 pm-8 pm. The entry price is $15AUD for adults and $12AUD for kids.
10. Night Summit of Sydney Harbour Bridge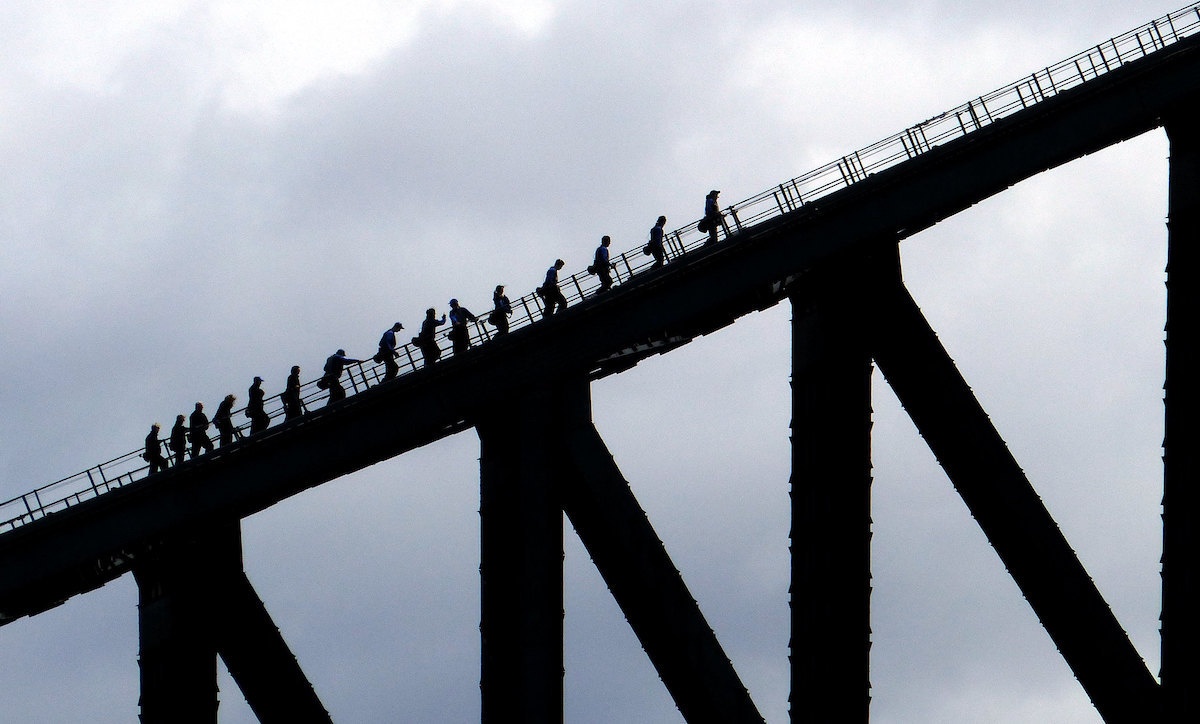 Channel your inner Crocodile Dundee by summiting Sydney Harbour Bridge after the sun goes down. Wolf-whistle at Sydney's sexy skyline, with your hands on your hips and your head, held high as you take in the city at a unique, 360-degree panoramic view in an informative 3-hour climb.
Prices range from $250AUS-$350 AUS, so it's far from cheap although the value really is being able to say "completed it, mate" every time you see this famous icon in the media for the rest of your life.
Know before you go: Are you preggo over 24 weeks, or a child under 8 years old? Sorry kid, you'll have to cross this off your adrenaline junkie bucket list until another time.
11. A Night in Haunted Quarantine Station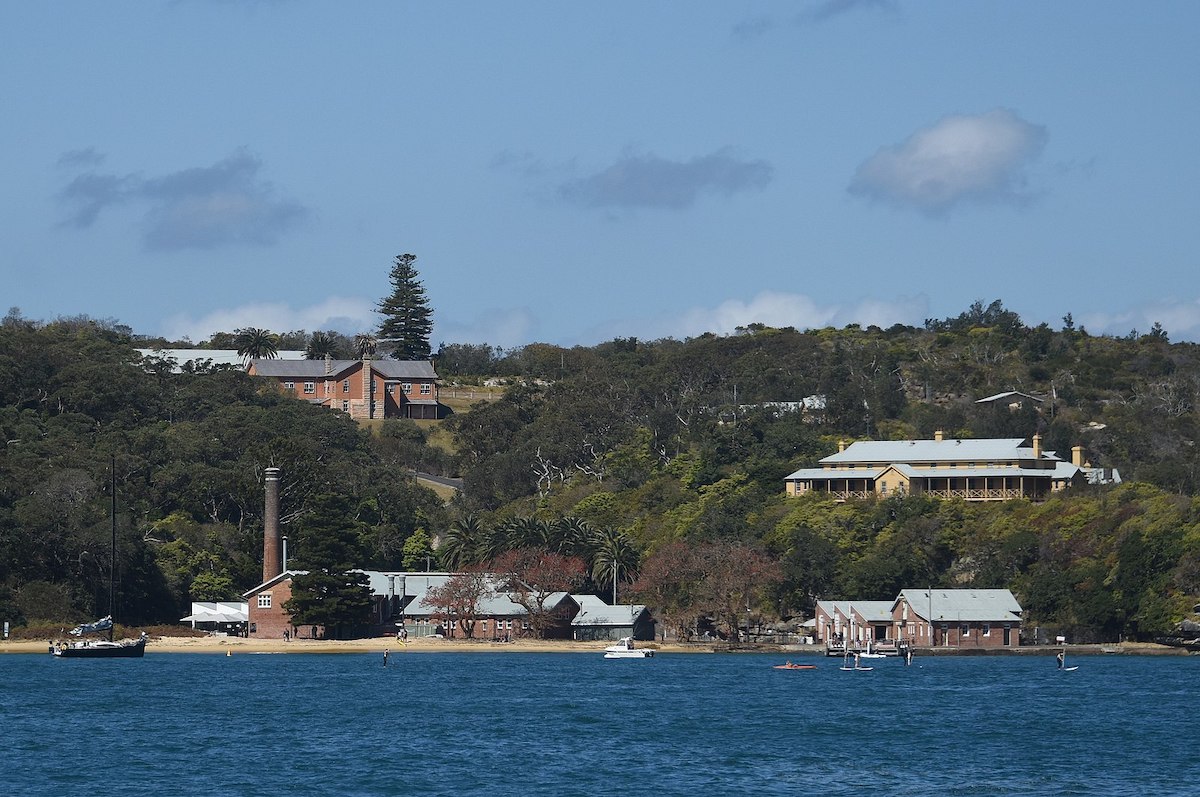 Do you like to get in touch with your dark side? Well, put your money where your mouth is by staying in Australia's most haunted hotel.
Quarantine Station was initially set up in 1883 to prevent the spread of diseases from arriving immigrants and protect the local inhabitants from contamination. Fast forward to the present day and the site is a simple luxury resort at face value, but behind the opulence lies unconfirmed reports of ghost sightings in photos and in person.
Naysayers and ghost hunters should go to the next level and stay over for potential paranormal activity after a ghost tour.
Know before you go: If you want to take your spookiness up to the next level of intensity then go with one other person, someone you are very close with and book the 'Extreme Adults Only Spook Tour,' before staying the night!
Did I miss anything? What other unusual things to do in Sydney should be on this list? After Sydney, I climbed Mount Mount Kosciuszko in knee-high snow to add to my alternative Australia trip. Highly recommended!
If you want to try something a little more mainstream, try one of the cafes on this list. According to Instagram, these are among the best-rated restaurants.
More Weird City Guides: