With the ideal location, mixed in with the deep and mythical significance of the place for the local native people, whale watching Kaikoura tips the scales as the best place to see whales in New Zealand, amongst other marine life species.
It's pretty impressive on a global scale too. Local tour operators of the popular coastal town have struck gold with the area, often praised as one of the best destinations in the world for tourists to flock to with hopes of catching a glimpse of these magnificent creatures.
Alongside this good dose of geographical fortune lies an indigenous legend shared amongst the Kati Kuri people of Kaikoura, who believe that one of their descendants rode on the back of a giant whale to Kaikoura from the present-day Cook Islands.
After a violent family spat with his elder brothers, the man named Paikea was stranded on a piece of wood from a canoe before the whale appeared and lifted him onto its back before taking him to Kaikoura so that he could be safe and start a new life.
The name Paikea translates in Maori as 'tame whale.'
Now that you're all clued on local urban whale mythology, let's get into the nitty gritty so that you don't leave Kaikoura disappointed.
Species of Whales in Kaikoura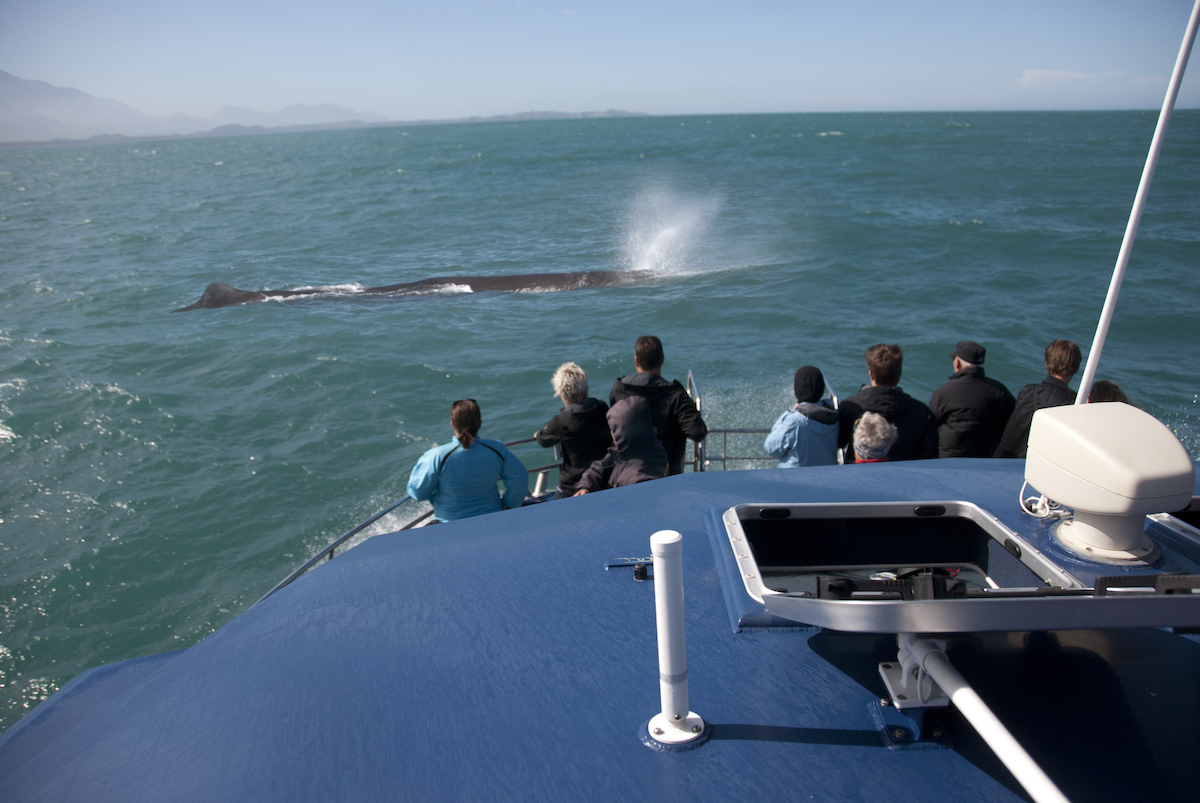 The Kaikoura Peninsula is home to Giant Sperm Whales, Blue Whales, Humpback Whales and the one that I had my fingers crossed for; The Orca, also known as a Killer Whale. However, a little "did you know" fact here, where I pretend to be smart even though I only found this out on the day… it turns out that Orcas are not whales and are in fact dolphins!
The toothed whale belongs to the oceanic dolphin family and is unsurprisingly the largest member of this dynasty and it turns out that it's not the only dolphin to be spotted in town.
If you are looking for whale sharks, which are technically not whales (but are the ocean's largest fish) then you won't find them here as they only make an appearance between November and March on New Zealand's north island. If seeing one is on your aquatic bucket list then feel free to check out my swimming with whale sharks in the Philippines article and in more depth the swimming with whale sharks in Cebu.
Are There Dolphins in Kaikoura?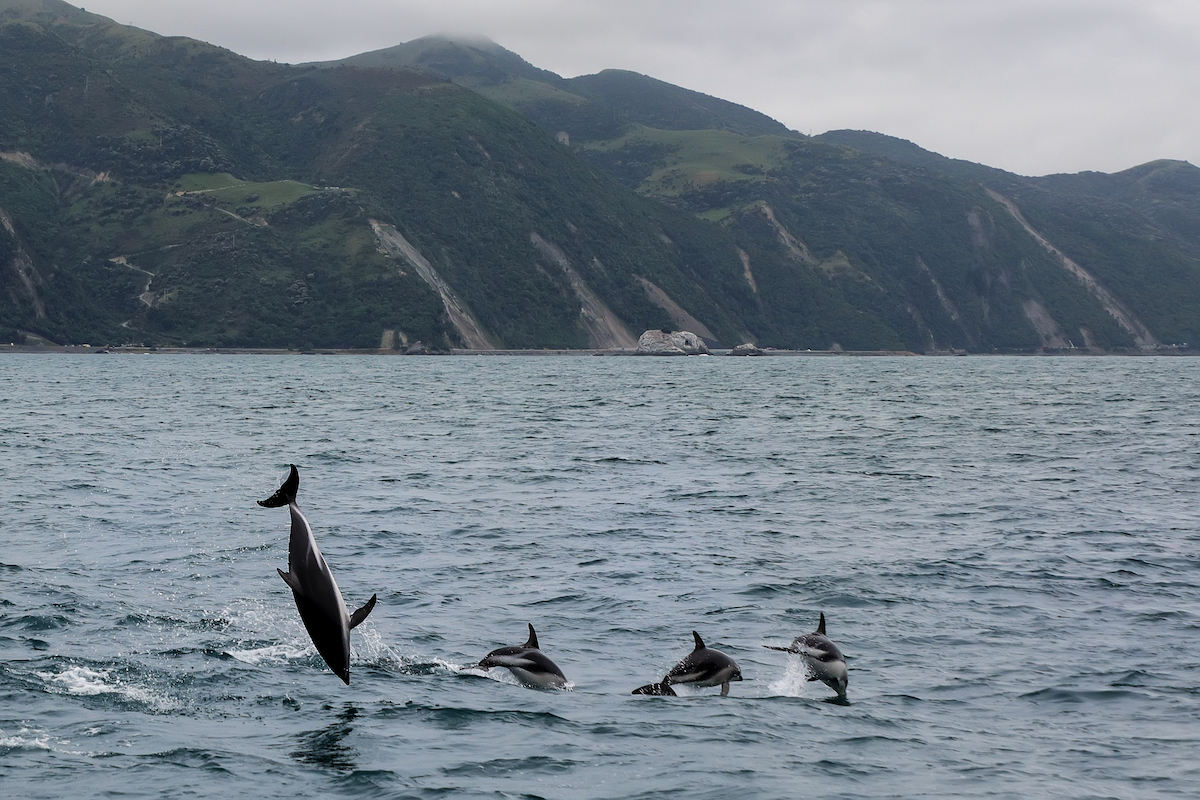 There are species of dolphins in Kaikoura and the second bit of good news is that Dusky dolphins live in this part of the Pacific Ocean. While the Kaikoura Peninsula is home to plenty of species of dolphin, many of them keep to themselves, whereas Dusky dolphins are renowned for being playful and curious and love to interact with humans.
So if you happen to be as lucky as I was, you will see whales and dolphins as a cheeky extra bonus.
Best Time To See Whales in Kaikoura
There are four main types of whales that you can see in Kaikoura, all with their own seasons. While the resident sperm whales can be seen all year round, the orcas can be seen from December to March with humpback whales and blue whales coming to the region in June and July.
The dolphins that make this area their home are visible almost all year round, so you will enjoy them regardless of the time you visit. It's important to remember that the seasons are opposite in New Zealand to that of the northern hemisphere, and so June and July are actually their winter months, so be sure to bring warm clothing and dress for being out and about in chilly climates.
So there is no direct answer to this as it depends entirely on the time of year and what type of whales you wish to see, but the good news is your chances are pretty high of seeing some sort of majestic marine life here.
Whale Watch Kaikoura Prices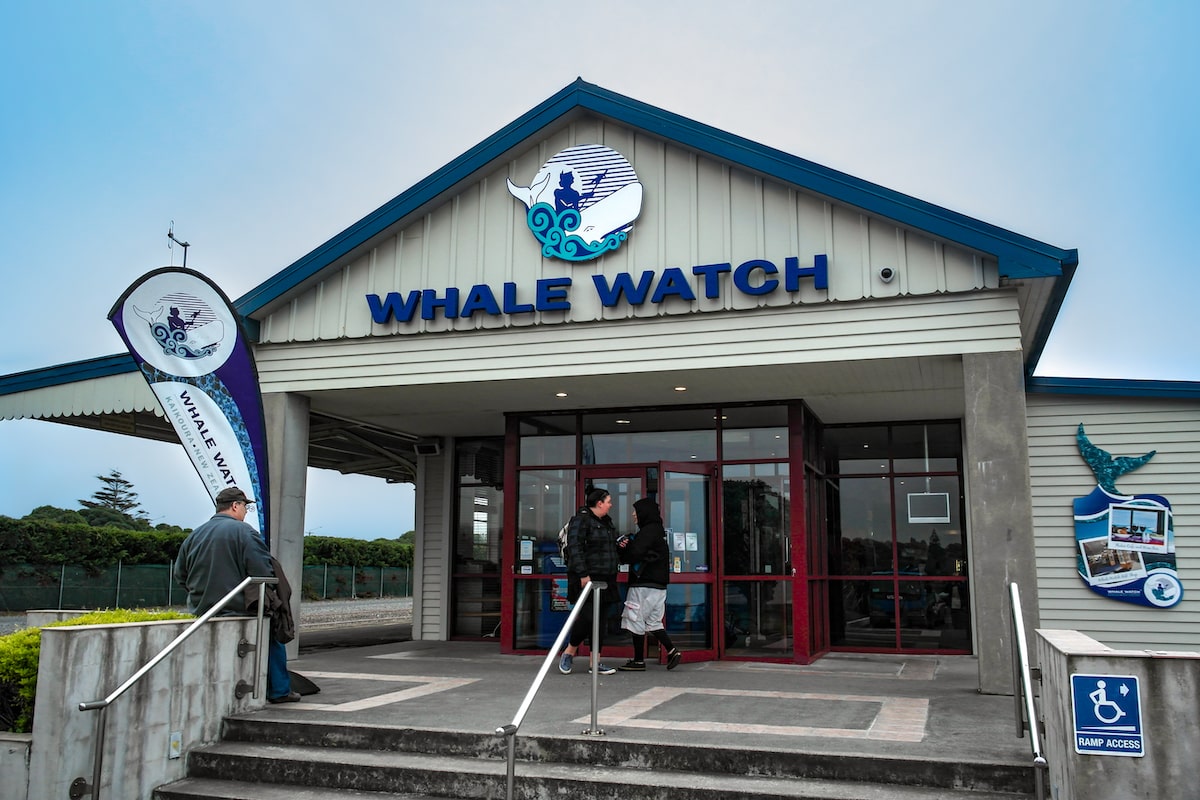 Here's a handy quick reference list to help you plan your next trip to the area. These prices are specific to Kaikoura Whale Watching – the company that I used, which promises an 80% refund if you do not see a whale!
All prices are in New Zealand dollars.
By Boat
Adults $145
Children 3-15 years $60
Children under 3 are not permitted
By Plane
Adults (15+) $180
Children (4-14) $75
Infants to children aged 3 – Free
By Helicopter
30-minute flight for 2 passengers $325
3-4 passengers $220
40-minute flight for 2 passengers $395
3-4 passengers $265
How To Get To Kaikoura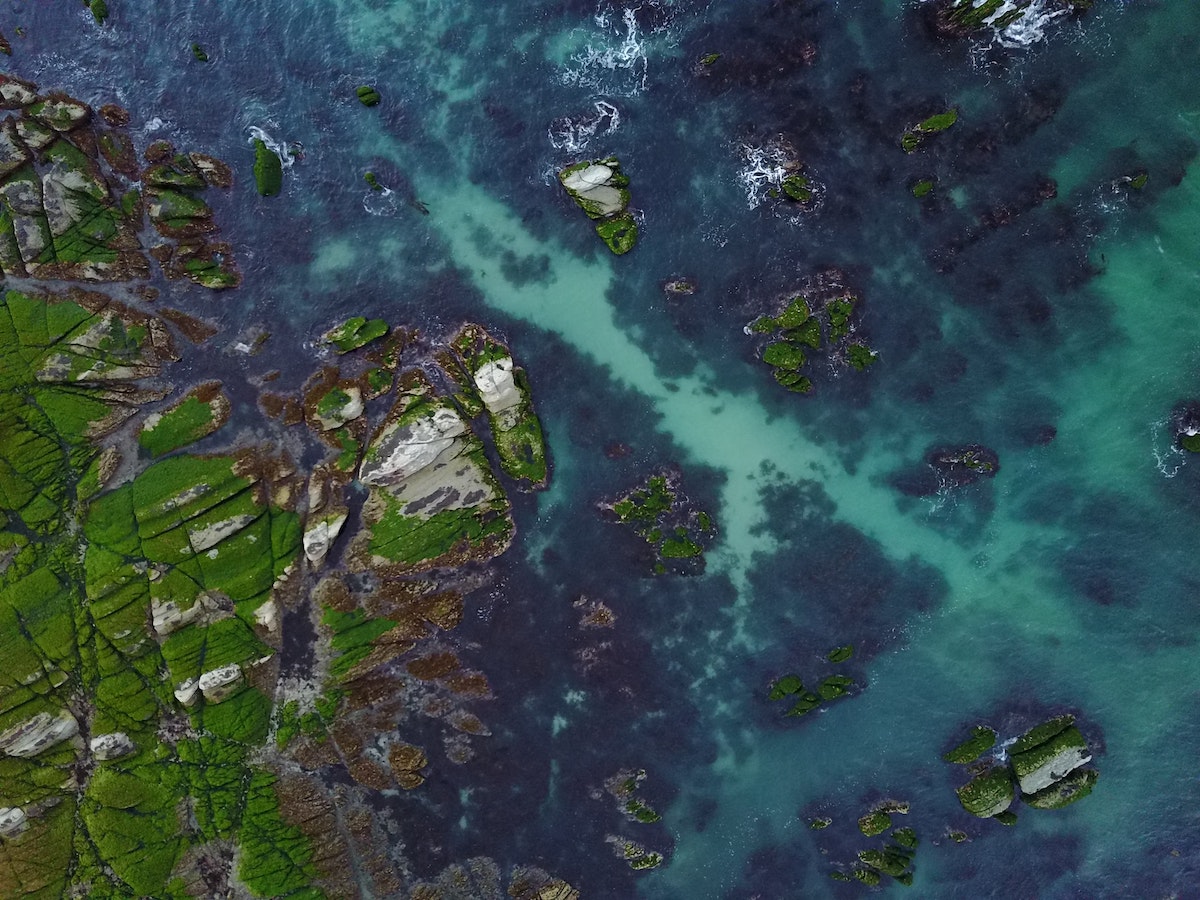 From Christchurch: We were lucky enough to explore the whole of the south island of New Zealand via a massive, brilliant motorhome or a smaller car if you're travelling light. If you opt to drive there yourself like us it's a nice, scenic three-hour drive max. Pretty much every drive is scenic eye candy in this country.
Railway romantics can catch a 7:00 am or 9:30 am train with Coastal Pacific for $99 or $144 (NZD) depending on whether you want a reclining seat and local food on your short journey.
You can also catch a bus for $30 (NZD).
From Picton: Most travellers arrive in Picton by sea via ferry. Here you can also rent a car, take a bus or catch a train to Kaikoura. Search ferry tickets here if you're arriving by water.
If you want the best chance of seeing as much wildlife as possible in 2 hours then consider this popular Get Your Guide package.
My Experience Whale Watching in Kaikoura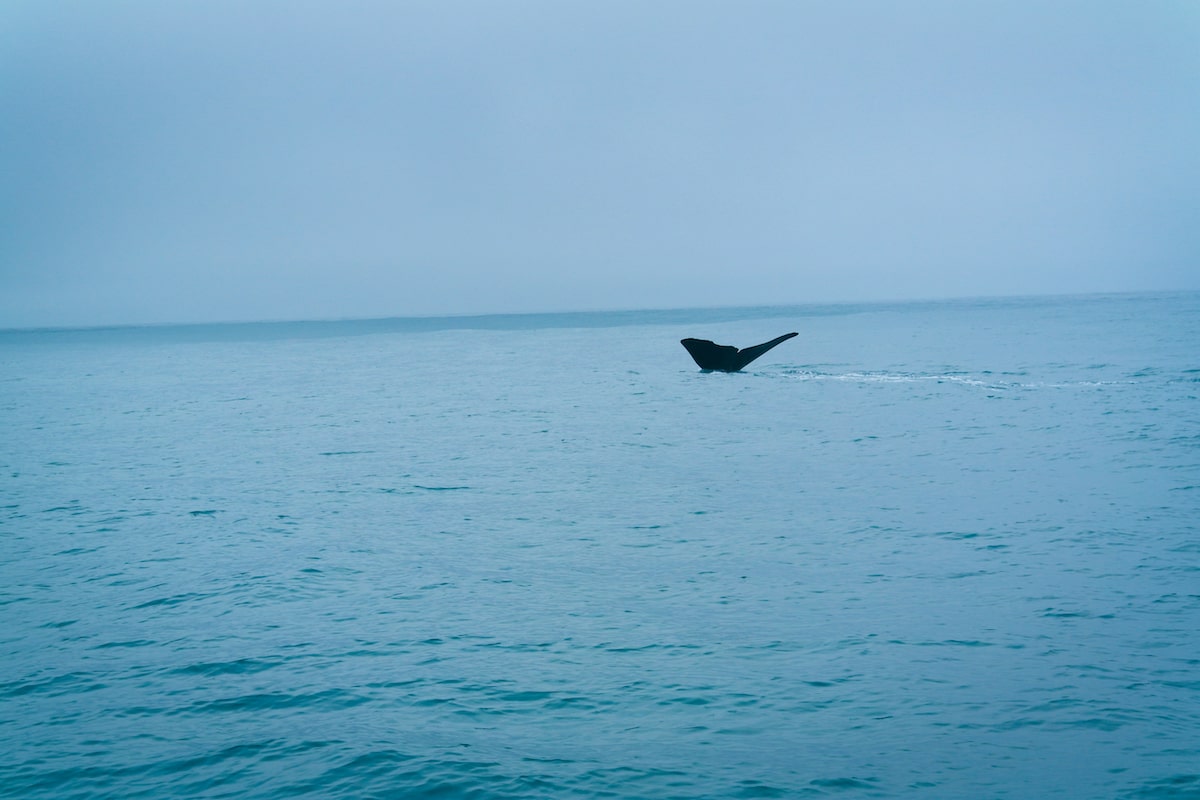 As we settled onto the boat, our guide calmly and confidently described which different types of sea life we might encounter via a large 3-D display about all things cetacean.
He confirmed that the hype was real; as far as cetacean habitats go, Kaikoura is a perfect storm, so to speak. Deep trenches and canyons just offshore, combined with warm waters and abundant food sources combine to attract sea life of all varieties.
After being prepped for what to look out for, the boat guides lowered a device into the water that emitted a strange sound and before we knew it, a small pod of dusky dolphins came to investigate. I'm far from a patient man, but I have learned over the years when trying to spot majestic animals that it's all about the waiting game, and here we were 5 minutes in, and already a sighting!
They danced around the boat as me and the rest of the passengers all vied for the best vantage point. I was so amazed that I forgot to take a photo.
The early excitement transcended into impatience as we looked around for whales for the next half an hour.
Then it happened. A magnificent humpback whale rose to the surface just off the boat's side. She did a lazy roll and as the light glinted off her sleek, wet skin, she made a dynamic tail flip and disappeared beneath the sea before repeating the exact same show a couple of minutes later.
This time I had the consciousness to get a few photos even though the beauty of the moment almost took me over again. As you can see, it's not exactly going to be a National Geographic winner but the moment meant way more to me than the photo.
Go and see it for yourself, that's really the best of all whale watching in Kaikoura tips I can give you. It really is a marine life mecca and no matter what time you go, you will see a majestic sea creature; just make sure you opt for June/July for a sighting of the impressive humpback whale.
Like this post? Pin it for later…