Most people who have been will tell you that the best things to do in Lapa, Rio de Janeiro's bouncing neighbourhood, tend to be during the evening on the loud and lairy streets.
And they're not wrong.
I'm a survivor of Lapa's nightlife and although it's certainly lively when the sun goes down, there are a couple of fun daytime activities too that are worth mentioning.
Can a place be beautiful and ugly at the same time? Surely that's a paradox? Step forward; Lapa!
It sounds like the worst kind of contradiction, but when you walk through the streets of Rio de Janeiro's top party neighbourhood, it is unapologetically its imperfect self. Lapa is a heady mix of packed-out bars, street food stalls, and an explosion of Samba, Forró and modern music – an overload on the eardrums.
Although Lapa has its fair share of petty crime and questionable bar hygiene standards, it's a true baptism for the local Rio partiers and travelling savants of booze and dodgy establishments.
As one big urban open-air party neighbourhood, Lapa offers itself up as the last refuge of the all-nighters, gathering revellers from across the city when everything else is closed.
If you can stand the odd sticky floor, the faint scent of urine and the quick glance over your shoulder, you're in for a true Lapa experience. At the same time, I'd hate this to create a sense of dread about the neighbourhood; it really does have a sense of beauty, albeit a cachaça-soaked one.
4 Things To Do in Lapa During The Day
Lapa may be known for its nightlife, but that's not to say it should be ignored during daylight hours. Home to a class of Brazilian bohemia for decades, the streets are a road map of Brazillian culture and art.
Alongside these endless references to Brazil's cultured side, Lapa has its fair share of green spaces, including one of Brazil's oldest public parks.
It's pretty walkable, so you won't need to use much public transport to go from place to place. For those times when you do need a taxi, Uber is available or you can use a local alternative like 99Taxis or EasyTaxi.
Let's take a look at what daytime Lapa offers before you start sipping on those sour caipirinhas.
1. Visit The Escadaria Selarón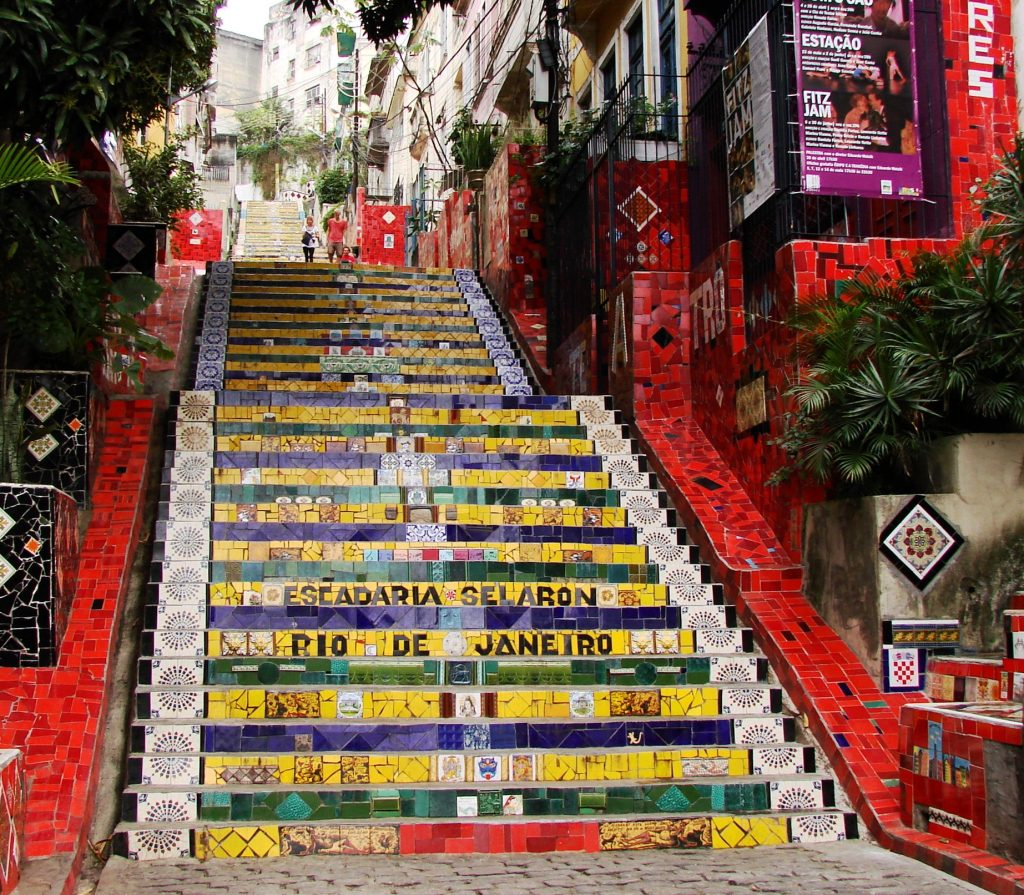 If there's one image of Lapa that you'll find plastered across the 'net, it has to be the Escadaria Selarón. Third, only to Christ the Redeemer and the Favelas, its image has begun to signify Rio as a whole. Escadaria Selarón, also known as the 'Selaron Steps' is a set of 215 steps measuring 125 metres long.
Running down one street to another, the steps are adorned with thousands of colourful mosaic pieces designed by the Chilean-born Brazilian artist, Jorge Selarón, who tragically died on the very stairs he spent 20 years creating.
Apart from making for a great photo opportunity, the Selaron Steps is somewhere you can really soak up the artistic fingerprint of the Lapa neighbourhood and Rio de Janeiro as a whole.
Know before you go:
Location – Nestled at the southern end of the Centro neighbourhood, it's easiest to head to the street of R. Manuel Carneiro – Santa Teresa to find Escadaria Selarón.
Cost – Free! The Escadaria Selarón makes up part of the everyday street.
Opening hours – Being part of the everyday streets, there isn't really an opening and closing time to the Escadaria Selarón. Much like this area of the city, I wouldn't advise visiting in the late or early hours alone.
Time needed – To really appreciate the Escadaria Selarón in all its colourful form, it's best to set aside an hour.
Getting there – Getting to Escadaria Selarón from anywhere in the centre of Rio is pretty simple as it lies in the heart of Lapa. I'd recommend getting a taxi if you are visiting here alone.
2. Wander The Feira Do Lavradio
If you're heading to Rio during the first weeks of the month, you'll be able to see one of the city's streets transform into the bustling Feira Do Lavradio, Lavradio Fair in English.
Less of a fair and more of a street market, the Feira Do Lavradio attracts tens of thousands of visitors every month. Established to propel the area from a scorned place of run-down buildings and bars, the market sells a huge variety of goods, making it impossible to leave empty-handed.
Even if you don't plan to buy anything, simply wandering the Feira Do Lavradio is an experience in itself. Come at the crack of dawn to see Brazilian antique shoppers trying to find the next best thing, or head down during the day – dropping in at a bar or two along the way. Rua do Lavradio's colonial buildings create the perfect backdrop to Rio's newest place to shop.
Know before you go:
Location – The Feira Do Lavradio is located along the Rua do Lavradio, close to the Rio de Janeiro Cathedral at the heart of the Centro neighbourhood.
Cost – Getting into the market won't cost you anything, yet with so much on offer, you're bound to spend a few Real on something, so don't forget your wallet!
Opening hours – The market opens its stalls around 9 am and runs throughout the day to 7 pm in the evening.
Time needed – With up to 400 stalls to see, it's worth spending a good couple of hours here to really appreciate the market.
Getting there – Getting here will all depend on where you're staying in the city, but being so close to Rio's centre, it should be walkable for most visitors. It's worth remembering that Rua do Lavradio, the street the fair is on, is pedestrianised once the market begins.
3. Street Art Tour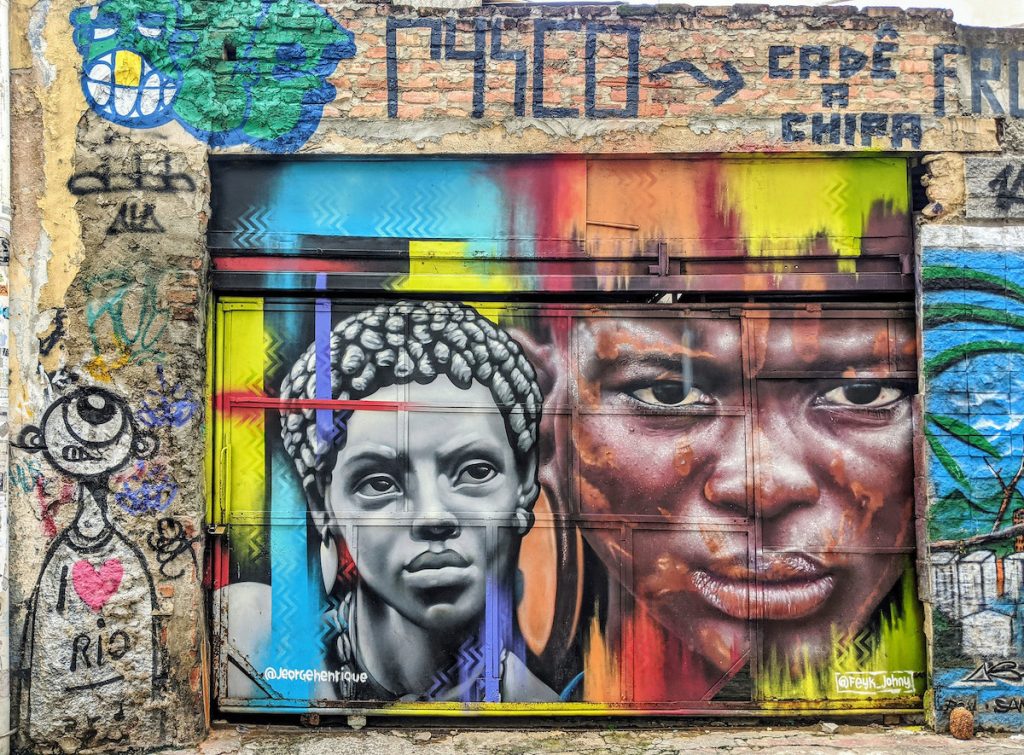 Famed for its artistic and bohemian culture, Rio de Janeiro is home to an extensive amount of street and graffiti, something that has become almost a second skin for the city's buildings and walls.
While street art can be seen all over the city, Lapa is a particular haven for some of the city's best. Head to the former aqueduct in Selarón Steps in the Lapa area of the city, and the walls explode with graffiti colour and artistic gems.
Know before you go:
Location – Lapa's street art can be seen throughout the neighbourhood, especially around the aqueduct and the Selaron Steps.
Cost – Joining an organised street art tour can vary hugely in price. For a half-day arts and culture tour of the city, you'll pay around R$140.
Opening times – As street art adorns the very bricks and mortar of the city, there are no opening times.
Time needed – If you're joining an organised street art tour, it's best to opt for a morning tour and take at least two hours to really soak up the art and the stories behind them.
Getting there – You can either organise a guided tour of Lapa's street art or head out on your own. Much of the art is concentrated around Lapa and can be seen on foot quite easily.
4. Watch Capoeira Acts On The Street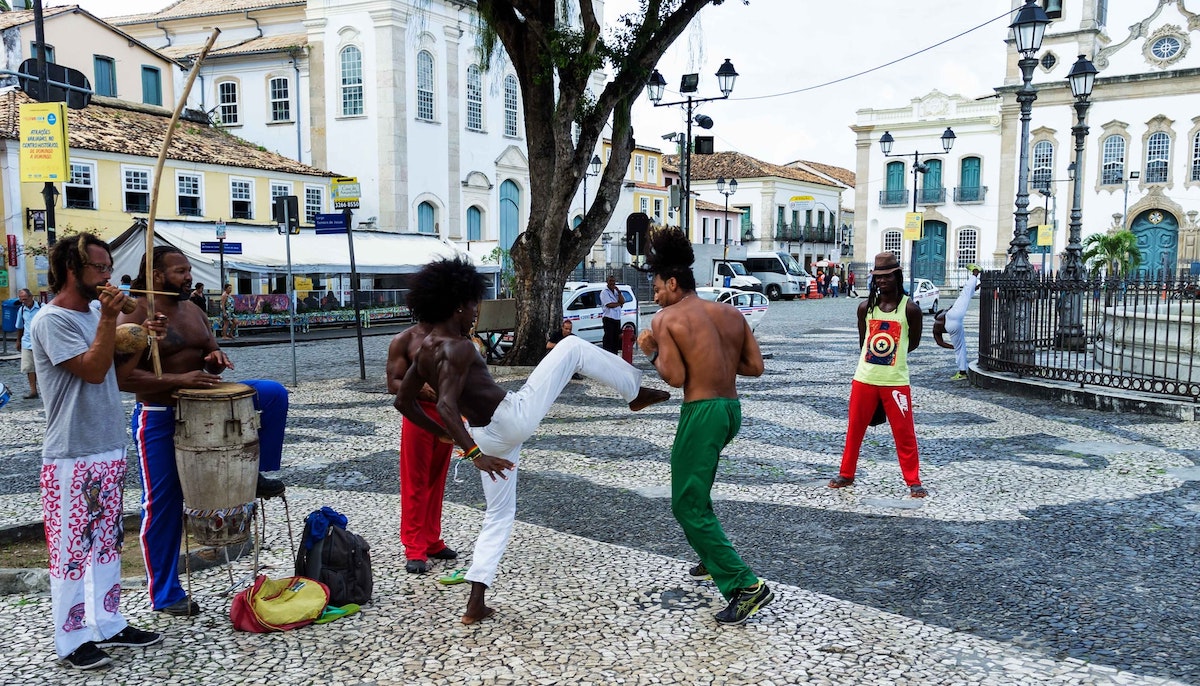 Aside from world-beating football players, samba and bossa nova, one thing that really stands out as very Brazillian is the art form of Capoeira.
Developed by African slaves who were brought to the South American continent, Capoeira is a spirited form of martial arts and self-expression. It incorporates elements of dance, acrobatics and music – something that makes it the perfect performance art. Shows can be found throughout the Rio streets and make for head-turning moments.
Know before you go:
Location – Capoeira street acts will usually take place in the centre of the city. For more organised performances and classes, head to one of the many Capoeira schools in the city.
Cost – Capoeira street acts aren't usually something you need to buy tickets for, though a donation at the end is always appreciated.
Time needed – Shows last for a variety of different times and being on the streets, you're free to come and go as you please.
Getting there – Spontaneous Capoeira acts spring up all over Rio, so pinning down an exact place can be hard. However, the tourist centres around the centre of the city are always your best bet.
5 Things To Do in Lapa, Brazil (At Night)
Now, let's get to what Lapa is renowned for, both across Brazil and internationally – its frenzied nightlife! From modern nightclubs and street parties to floods of Caipirinhas and Cachaça cocktails, Lapa's nightlife stands alone.
With thumping samba and a mix of tourists and locals, you really are in the belly of the beast when partying in the Lapa streets. Much like a Brazilian baptism of fire, your local bar or pub at home will never look the same again. Book a Lapa pub crawl and aim to get out of there in one piece!
1. Party At Rio Scenarium Nightclub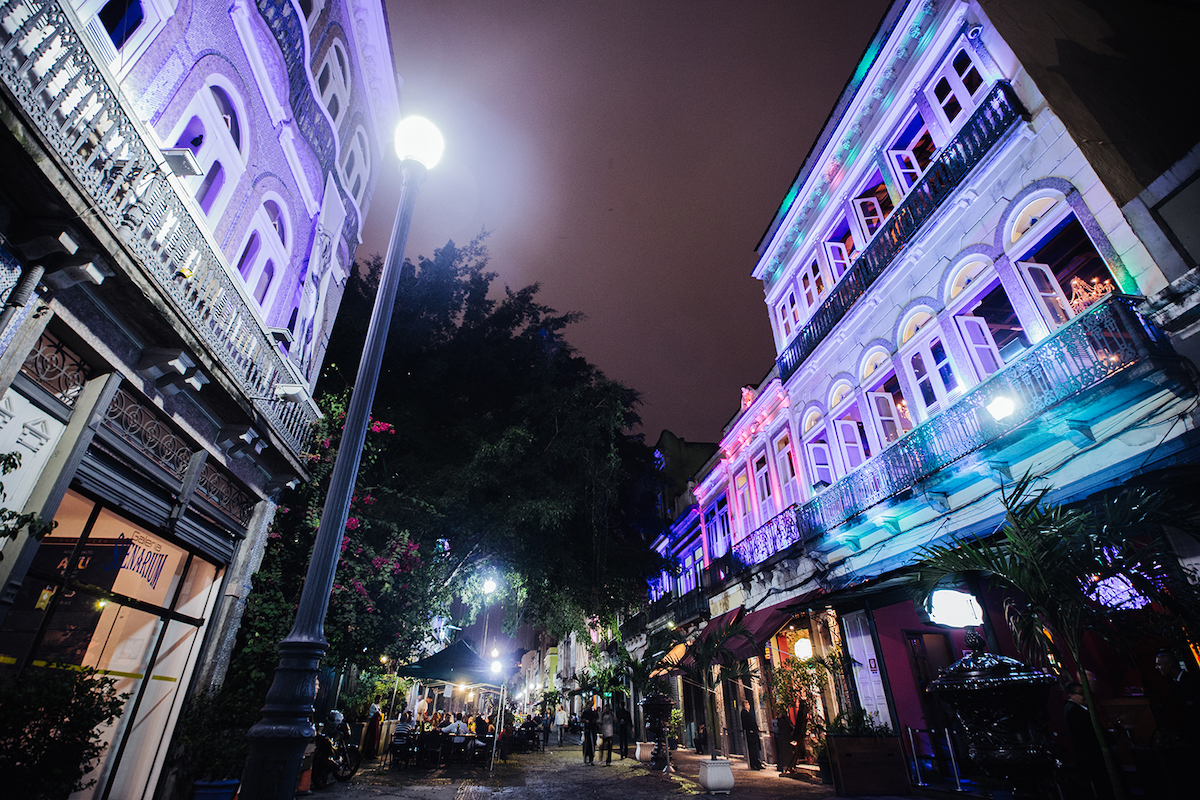 Considered to be one of the best party nightclubs in the country, Rio Scenarium is a vast club, home to live samba music and a zany decor like no other. With walls and ceilings adorned with endless artefacts, from transistor radios to whole bicycles and stained glass windows that send sprawling coloured light out onto the floor, you know you're in for a good time.
With a live samba band playing nightly and a more internationally-leaning DJ playing the room upstairs, there's something for all tastes.
Know before you go:
Location – Rio Scenarium Nightclub is located on one of the city's most famous streets, the Rua do Lavradio.
Cost – Whether you want to drink or eat the night away, your time at Rio Scenarium Nightclub doesn't have to be an extortionate one. Drinks and food start from as little as R$10.
Opening hours – Tues-Fri, 7 pm-2 am; Sat, 8 pm-3 am
Time needed – Open from 7 pm until late; how long you spend there is down to you and your partying stamina.
Getting there – Located in the centre of the city, getting to Rio Scenarium Nightclub is a breeze. I'd recommend a taxi home, especially after a few of your favourite Brazilian tipples.
2. Samba Street Party At Arcos De Lapa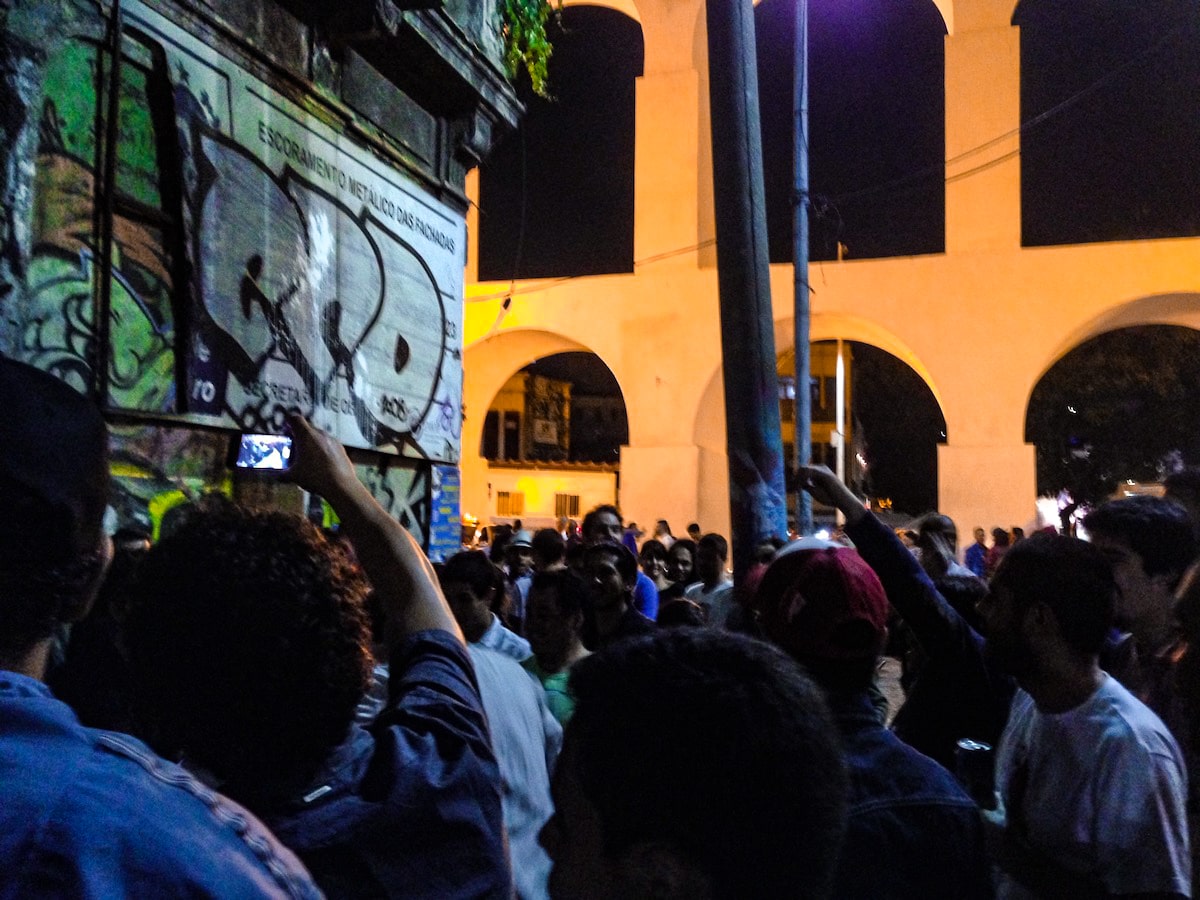 The Arcos De Lapa or Carioca Aqueduct, as it is known in English, is best known for being a colonial aqueduct and now a functioning rail bridge. But, when the sun goes down on Friday and Saturday nights, the arches play host to one of the city's most beloved samba street parties. With eardrum-bursting samba music and a whole host of drink vendors, there's nothing quite like it.
Know before you go:
Location – Located under the arches of the Arcos De Lapa, you are sure to hear it before you see it!
Cost – Much like impromptu street pirates the world over, there's no entry fee; just bring enough Real to keep your thirst quenched.
Time needed – It's not unheard of for Rio street parties to last well into the night, and I'm sure after a few Caipirinhas, the time will simply fly by.
Getting there – As one of the city's most iconic landmarks, you'll have no trouble finding your way to the Arcos De Lapa. Just be sure to get a taxi home after the party dies down – post-street parties in Lapa are no place to be wandering around hammered.
3. Make Your Own Caipirinhas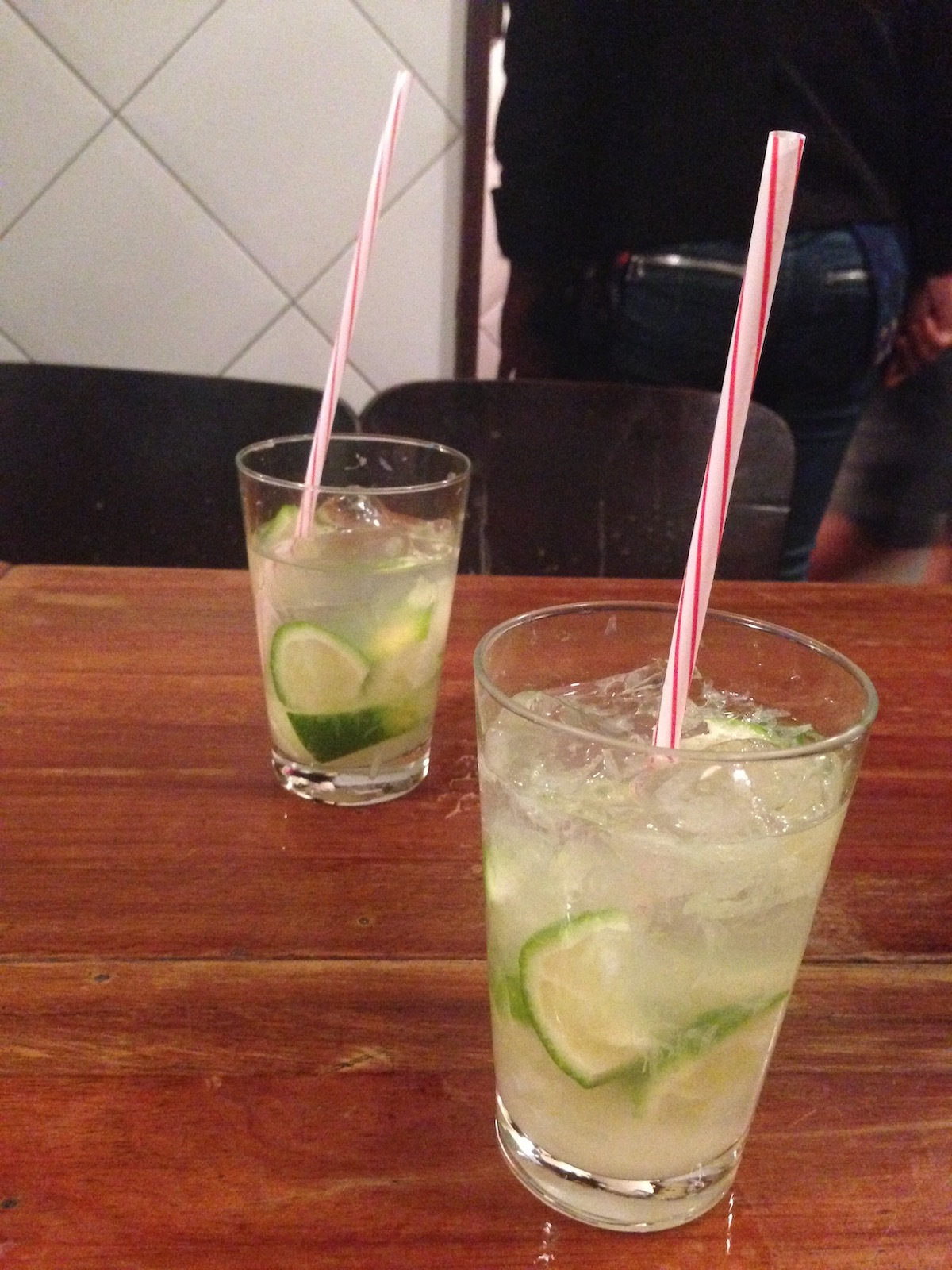 When it comes to Brazilian cuisine, there are very few drinks more iconic than the Caipirinha. Made up of cachaça, sugar, and lime, this drink is a zesty, sugary kick that brings out that South American fire in your belly.
What better way to experience this drink for the first time than taking a Caipirinha-making class – complete with a cut-the-line feature in the heart of Lapa's nightlife district?
Know before you go:
Location – Classes are located on R. do Rezende Street in the Centro district of Rio.
Cost – You will pay around R$120 for the class, and with the added features, this is a great deal.
Time needed – Starting from 9 pm, your class and night out are guaranteed to last around four hours.
Getting there – The class begins in the heart of Rio; getting there is best done via taxi – especially when making your way back!
4. Get Lost in Lapa 40 Graus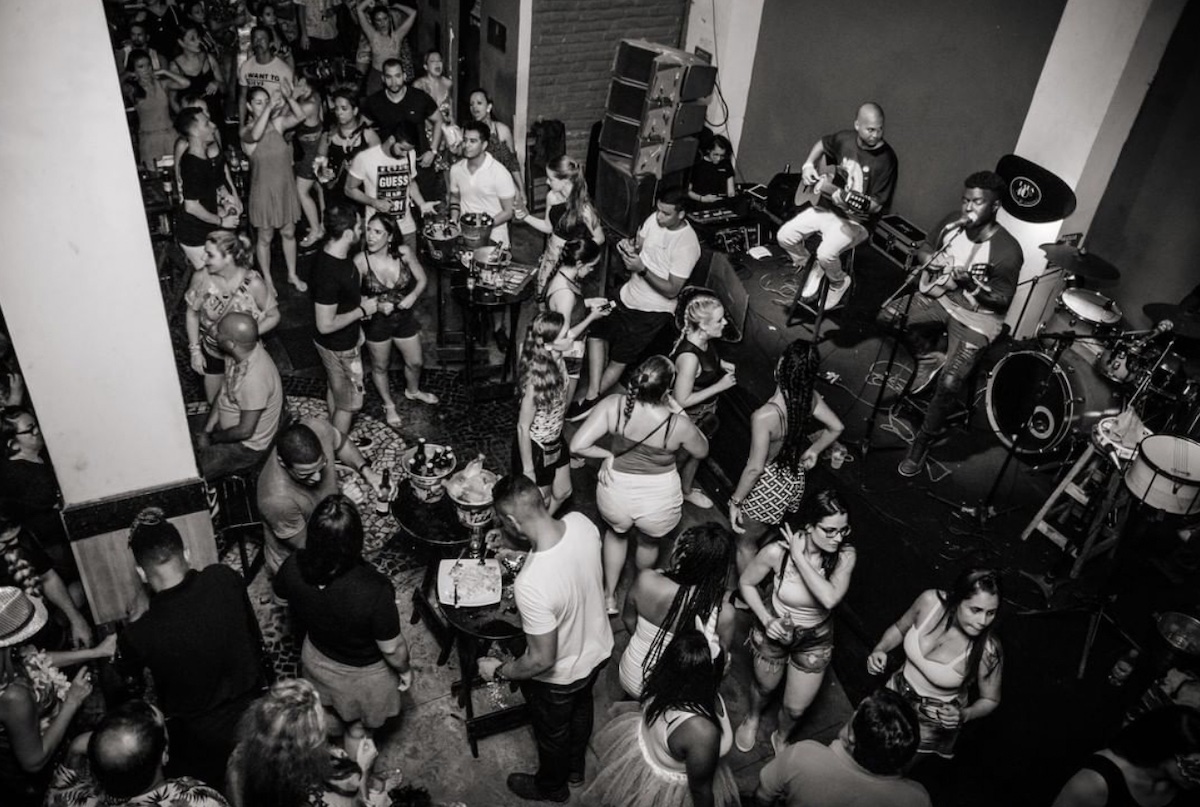 Another of the city's most iconic clubs, Lapa 40 Graus, is a club spread over four floors, offering everything you could want from a nightclub. Whether you want to dance the night away to Clubland or live samba, shoot a few frames of Pool, Snooker, Sinuca, or simply sit down for a meal – Lapa 40 Graus has it all. Housed in an old mansion, Lapa 40 Graus is open until 5 am – plenty of time to get lost in its many bars, dance floors and pool halls.
Know before you go:
Location – Located on Rua Riachuelo 97, it is considered one of the more middle-class areas of the city centre.
Cost – Entry to Lapa 40 Graus will set you back around R$40.
Opening hours – Wed-Sat 6 pm-5 am
Getting there – You can take a taxi right up to the door of the club, making your entire night a lot more streamlined.
Time needed – If you want to enjoy all that Lapa 40 Graus has to offer, its best to
5. Drink Brazil's Most Popular Spirit at Cachaça Social Club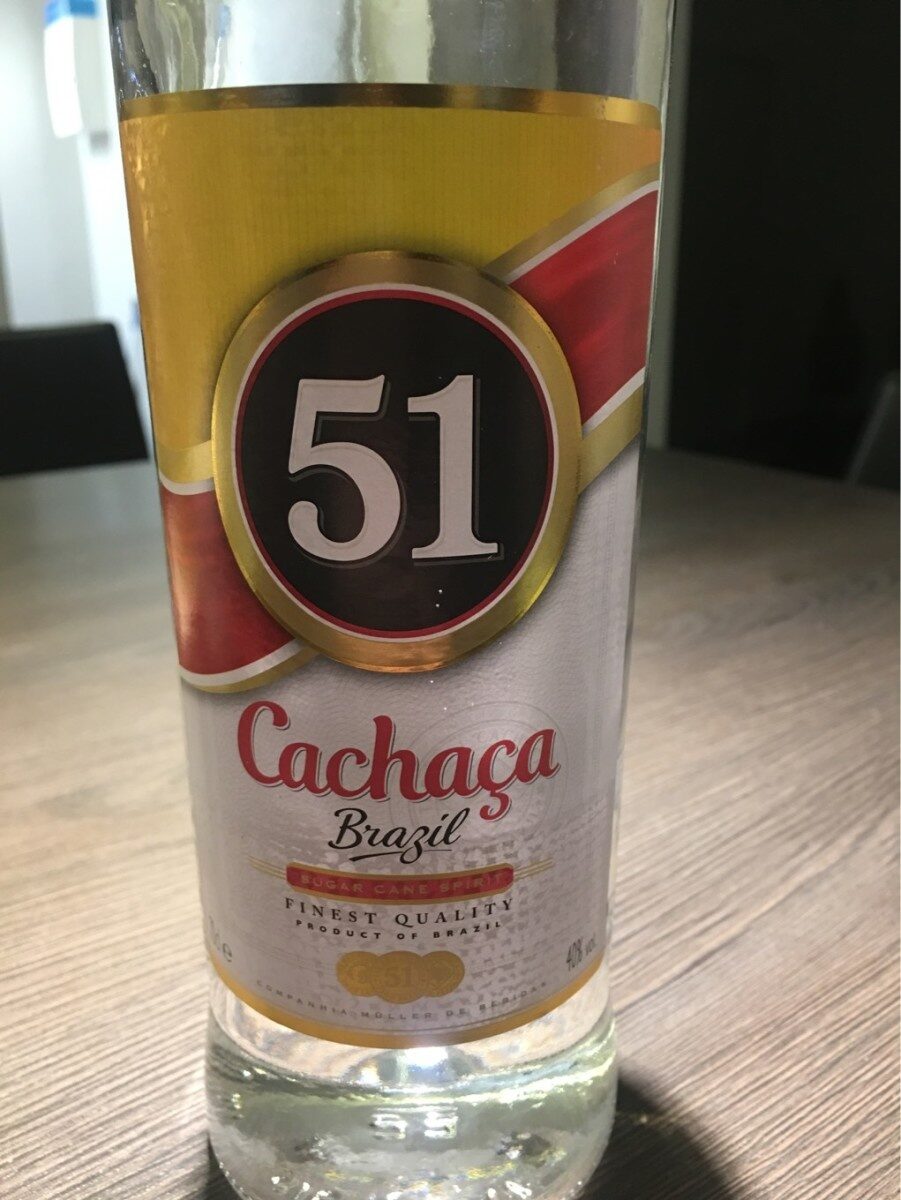 I've talked ad nauseam about Brazil's favourite cocktail, the Caipirinha, but what about its key ingredient, Cachaça? Known as Brazilian rum to the rest of the world, this distilled spirit is made from sugar cane juice and is the defying tipple in Brazil. What better place to enjoy a glass or two of Cachaça than the Cachaça Social Club?
Try every type of Cachaça on the market, with a few cocktails thrown in for good effect. The social club is a hub of energy, attracting locals, pub crawl tours and tourists, all out for a great evening and a few too many glasses of Cachaça.
Know before you go:
Location – Cachaça Social Club is located along with the Avenida Mem de Sá, only a few minute's walk west of the Carioca Aqueduct.
Cost – With so many choices, the price can vary, and food usually starts from around R$20
Opening hours – Tues-Thursday 6 pm-2 pm Friday and Saturday – 6 pm-5 am
Time needed – Some choose to use Cachaça Social Club as a starting point and only spend an hour or so here, while others choose to spend the entire evening.
Getting there – Located along the Avenida Mem de Sá, you can either get the bus or take a taxi straight to the social club
How To Get To Lapa From Rio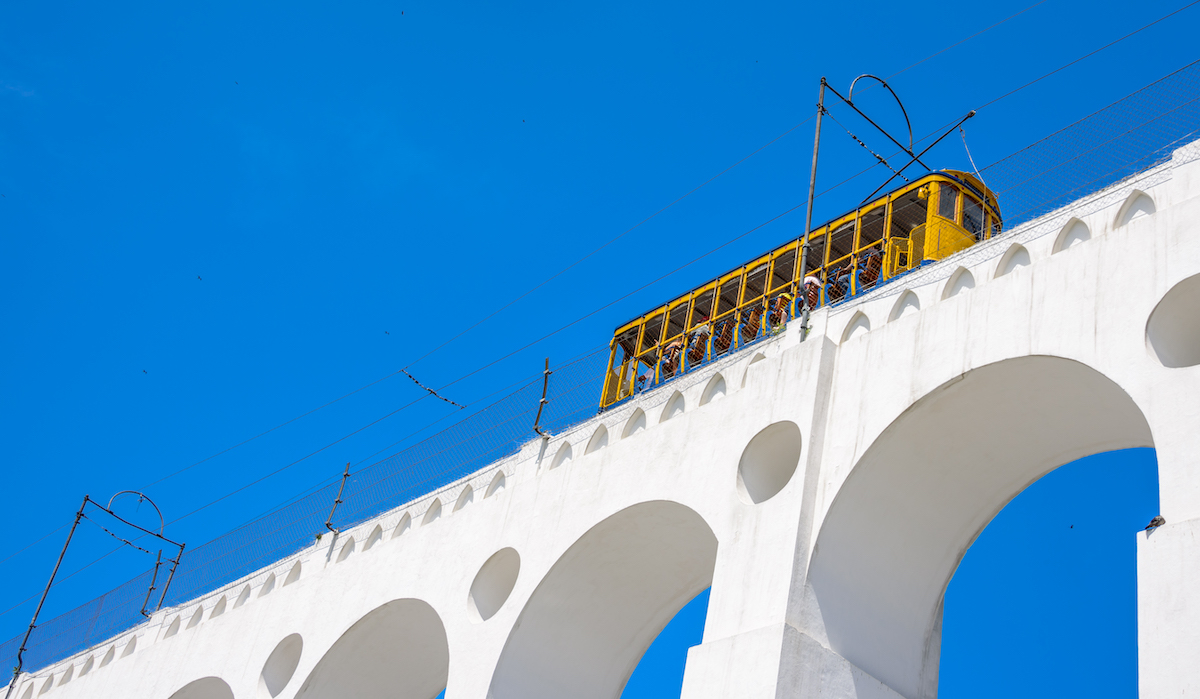 Lying in the very heart of Rio de Janeiro's city centre, many of Lapa's sights are walkable if you are staying anywhere in the city centre. If you need to get transport to and from Lapa, however, there are a number of different choices, depending on your budget and time.
Book a tram and Lapa's top attractions in one go with this Get Your Guide Tour.
Subway
Rio's subway network is a great option for getting around the city. Both cheap and clean, single tickets are priced at around R$3.70 and usually last for a couple of days. Most subway stations sell prepaid cards, making it a smoother and more streamlined way to travel, albeit way more sketchy at night.
Bus
Rio's bus network is another popular option for getting to and from Lapa. Bus fares can be as cheap as R$2.40, making it a great choice for those on a budget. It's important to keep your wits about you on the buses as pickpockets aren't unusual, or all that taboo.
Taxi
One of the safest and most popular ways of travelling around Rio and Lapa especially is via a taxi. Taxis can be hailed on the side of the street or pre-booked using a taxi-hailing app like Uber, 99Taxis or EasyTaxi. Rates range from R$10 reals to R$50.
Brazilians are a friendly enough bunch but don't be too surprised if local taxis ignore you flagging them down as a tourist. This is frustrating and commonplace, Uber is the answer to your problems here.
Conclusion: Is Lapa Worth The Risk?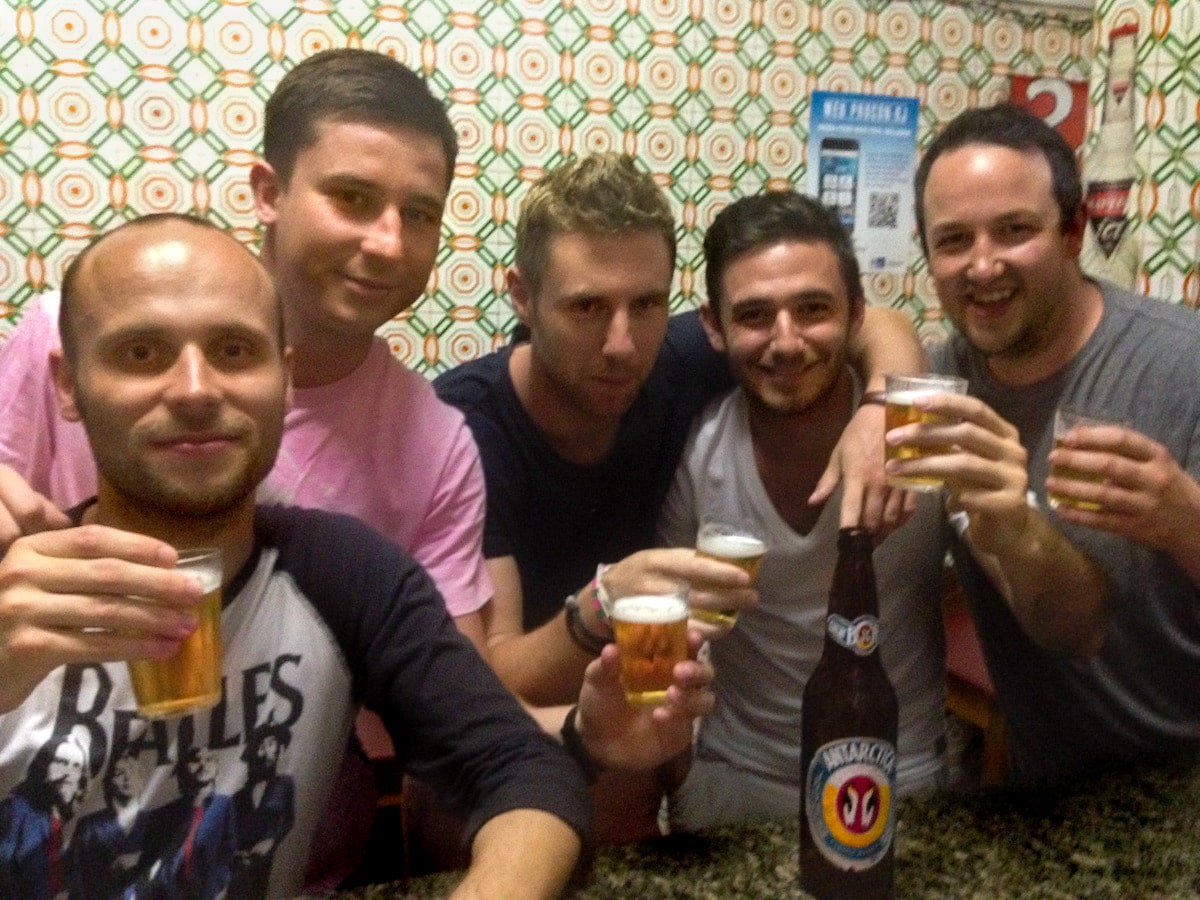 It's ugly but in such a beautifully unapologetic way.
I have experienced this on a micro level before. I am after all, from the city that boasts the official shittest nightclub in Europe (and had my fair share of fun there in my youth).
Type "Lapa Brazil" into Google and you'll quickly find a one-star rating on Trip Advisor from a disgruntled couple, who got robbed as soon as their feet hit the (insert human secretion) soaked pavement. This could have easily been me, or any of my friends and one should definitely enter Lapa at their own risk.
Hallelujah! The Lapa Gods shined brightly upon us and bestowed nothing but a damn good time, delightful shaking bums, ringing ears and a caipirinha-flavoured hangover.
To sum it all up: Lapa is simply an urban, open-aired nightlife district in Rio de Janeiro where you go when all the other bars are closed, and you aren't quite ready to clamber home and drunkenly kick rolled-up socks around your bedroom while pretending you're Roberto Carlos in Le Tournoi du France back in 1997.
The muggings and being stuck to the floor are both equally a rite of passage, the stench of fresh and stale piss is part of the decor. I was happy to experience it three times consecutively and wake up in the morning/early afternoon (one time on Copacabana Beach!) feeling thankful that I experienced the legendary Lapa and survived to tell the tale.
My mate, however, turned into a Lapaholic and braved it at least 6 times on his own (I had tapped out). I wouldn't suggest that anyone else does that, but he clearly felt a spiritual bond with this dicey Rio neighbourhood that I was not yet ready for.
It's better to go with a group of people who you trust, because Lapa smells weakness, chews it up and spits it back out when it's done.
Safety in numbers is always the key with dodgy places like this.
Are there any other Lapa party survivors out there? I suggest we all get matching tattoos so that we can recognise each other around the world.
Also, it's just really fun saying "Lapa" – it really rolls off the tongue.
There you have it, folks. All the best things to do in Lapa, Rio de Janeiro of Brazil; Beautiful and minging in parts, but mainly beautifully minging! Imperfect for sure, but impossible to forget.