Planning a 3 weeks Patagonia itinerary can be a little complicated if you want to see the best of both worlds, from the two countries that it inhabits.
More a geographical region than a country, Patagonia covers much of the South American continent, straddling both Chile and Argentina. Made up of miles and miles of Andean mountains, epic fjords, open lakes, mesmerising glaciers and endless deserts, Patagonia is a land that almost demands exploration and it also needs proper preparation.
With the right plan and knowledge of the area; you can tackle this beautiful beast in order to get the most out of your journey. This article is a 3-week Patagonia itinerary with a cheeky couple of extra days if you want them, however, feel free to cherry-pick what speaks to your heart the most, so that it fits in with your personal time frame.
This Patagonia itinerary guide is inspired by my overland journey to Ushuaia, all the way from the very north of Colombia. Before we get our teeth into the wheres and the whys, let's take a look at the hows and the popular FAQs surrounding Patagonia.
Patagonia Border Crossings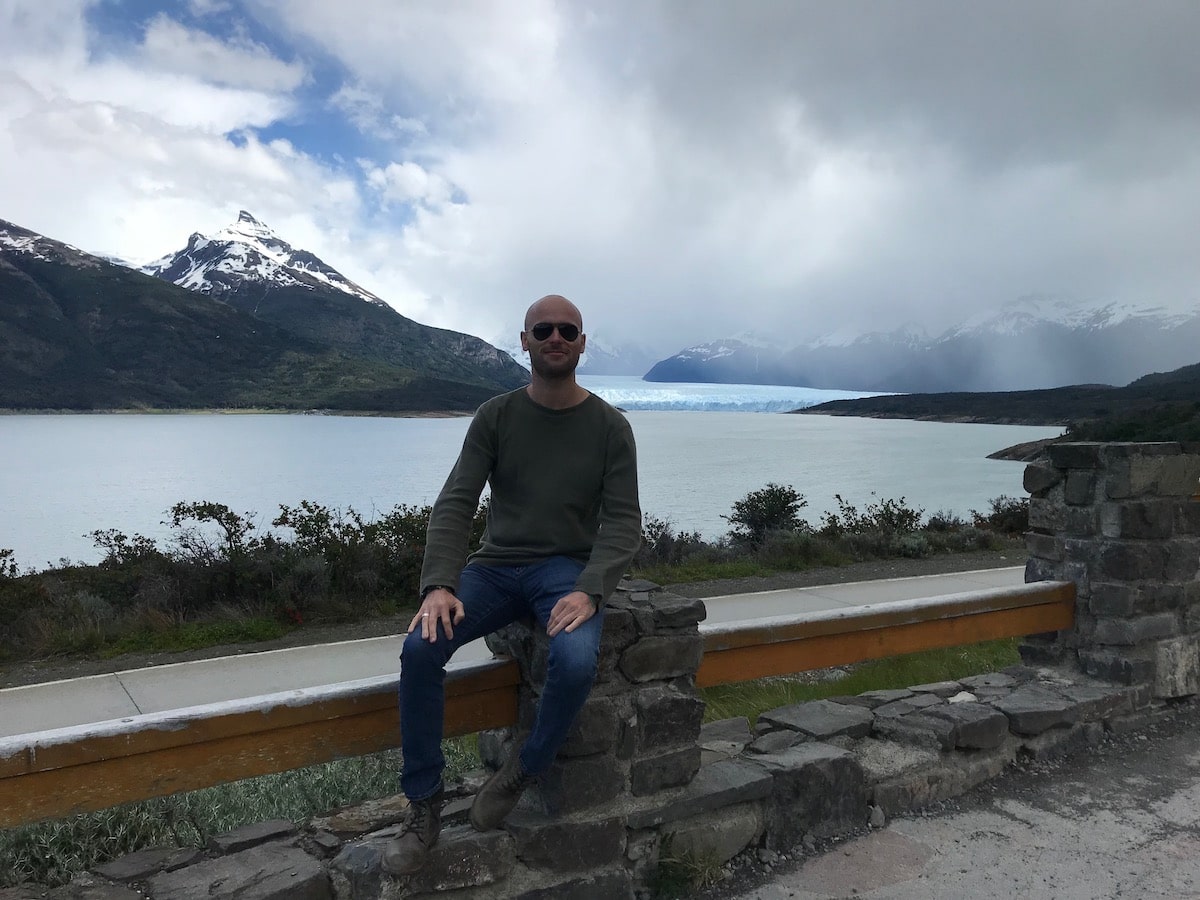 For me, the ideal Patagonia itinerary is the one that gave me the opportunity to travel through both countries. And, with a land border running over 3,000 miles, it's way too seductive not to pass through both of them; it was definitely worth the hassle as I had the luxury of time on my hands.
Crossing between the two countries as you make your way down south through Patagonia, you'll need to tackle numerous border crossings, depending on what you want to see and how you decide to travel.
Yep, there is the option to jump on a plane between Chile and Argentina, but, honestly, it isn't worth the cost, the time or the effort to do so. Anyway, crossing by land is much more exciting…
There are four official land border crossings between Argentina and Chile, many of which lie in the north of the region. The most popular is the Paso Los Libertadores International Border Crossing, located just northeast of Chile's capital city, Santiago.
This crossing is a high-altitude mountain pass, and although it is open all year round, it's not unusual to find the crossing closed at certain times of the year due to bad weather.
A little further north is another mountain border crossing, the Agua Negra International Border Crossing. This crossing connects the Chilean region of Coquimbo through the Pan-American Highway (Route 5) with the cities of La Serena, Coquimbo, Vicuña, Paihuano, the Elqui Valley and the Argentinean cities of Rodeo and San Juan.
Even further north is the Sico International Border Crossing, yet being so far north out of the Patagonia region, you won't need to worry about this crossing too much in your Patagonia itinerary.
The final and most practical border crossing for those with a Patagonia itinerary is the Cardenal Antonio Samoré International Border Crossing. This crossing links up the Argentinian city of San Carlos de Bariloche with the Chilean city of Osorno.
If you're worried about crossing the border multiple times, you can take trips to Chile and Argentina on separate occasions. However, the Patagonia itinerary below is for those travellers that want to see it all, have a good amount of time on their hands and are happy to deal with the stresses that almost always come with land border crossings.
If and when the chosen items in this Patagonia itinerary require a border crossing, I will give instructions In the "know before you go" section below it – and I'll also try my best to keep up with any post-Covid changes.
Transport Options in Patagonia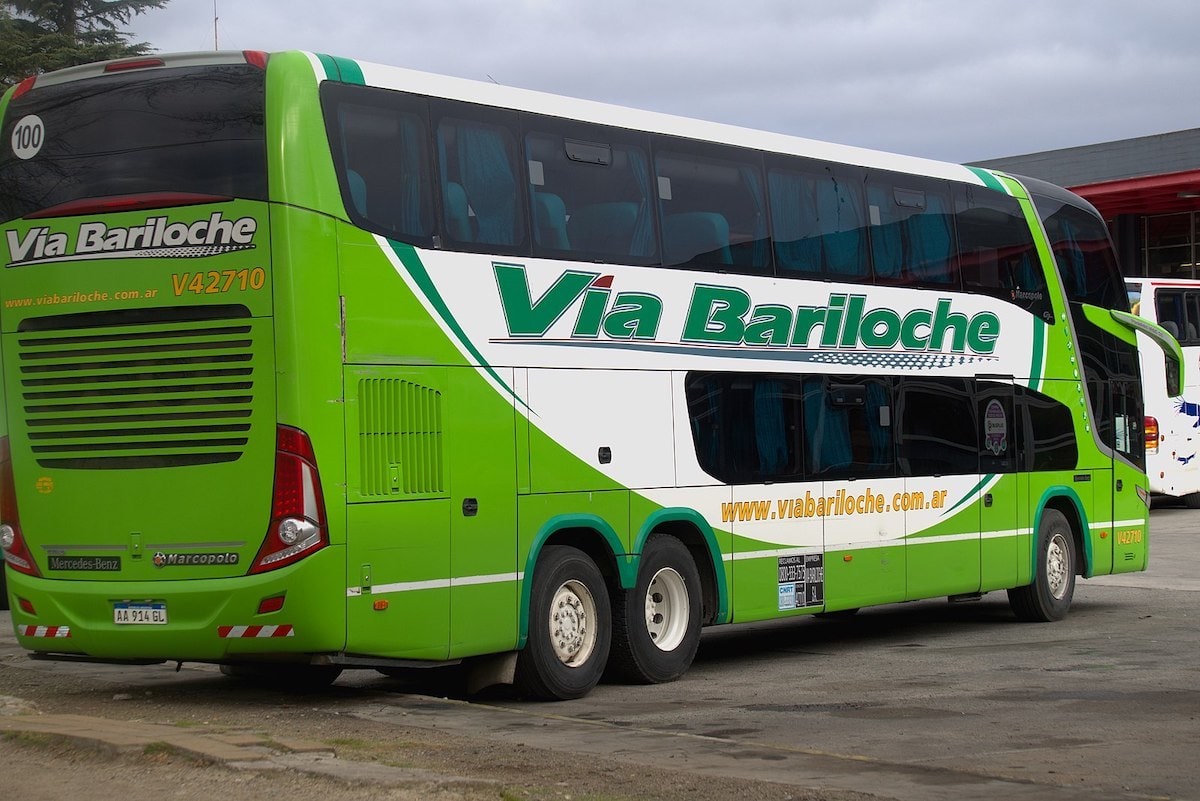 With a relatively established tourism scene, you can travel across Patagonia in any which way that you wish. Whether you enjoy taking scenic train rides across countries, prefer to travel by water or enjoy the convenience of an organised taxi app like Uber, you'll find it in this region of South America.
More locally, you'll have the options of taxis, and buses and even hiring bikes to get you from A to B. For many of the most popular tourist destinations in Patagonia, you'll also have no problem finding a tour from some of the region's towns and cities.
As always when travelling on local transport, safeguard yourself with these handy travel safety tips.
Night Busses
Distances are HUGE in Patagonia, and you'll need to be prepared to take a good amount of long-distance or night buses to get from one place to another. The good news here for anyone who hates bus travel: Argentinian night buses are some of the best in the world!
Bus travel is my least favourite mode of travel, but it's also my most common form of transport, as I am a travel sadist and like to often "suffer" for my next destination, often via overlanding tricky borders.
I always need a wee, the air con is usually too strong, tv blasting, I never get ample legroom and I very rarely sleep on them.
Night busses in Patagonia, however, were a sweet deal though; overall good value for money, comfy and not as claustrophobic.
Most large cities and towns have a designated long-distance bus station, but you'll want to book your seats ahead of time to guarantee a spot. You can do so at the bus station itself, or use Busbud for a smoother booking experience. 
Train
One of the more unique overland transport options is the Old Patagonian Express from Esquel to El Maitén. This journey captures the romanticism of the older steam railway journeys across South America. Travelling inside an antiquarian steam locomotive, you can travel through the Patagonian wilderness as many have done over the past two centuries.
Rental Car
Booking your own hired car is another great overland transport option, and with numerous international car hire companies operating in the area, it's a relatively simple set-up with your own four wheels and takes you to the roads.
I rented a few times and used Discover Cars, or RentalCars.com whose customer service was bang on and I hired a Nissan Versa for around $50 a day. 
Whichever route you decide to take, be prepared to cover miles and miles of empty roads, and always check for any road closures before you set out.
Boat Travel
A series of inland waterways makes travelling through Patagonia by boat another popular option. While these are primarily seen as a way of getting from one side of the country to the other, they double up as scenic boat trips too.
One such ferry journey will take you from Puerto Montt in the north of Chilean Patagonia, through Chile's fjords and small waterway inlets, until you arrive at Puerto Chacabuco and Puerto Natales. Taking this route will allow you to see the charming surroundings of Patagonia's waterways, as well as provide a fun and interesting way to travel across the region.
Start Your 3 Week Patagonia Itinerary in Punta Tombo
Now you are well-versed in the intricacies of the region; it's time to get stuck into this Patagonia itinerary, starting from the Penguin hotspot of Punta Tombo.
Day 1: Punta Tombo
Beginning your 3 weeks Patagonia itinerary in the coastal peninsula region of Punta Tombo seems like the most natural beginning for a trip around the region. Located in the Chubut Province of western Argentina, Punta Tombo has endless attractions that offer a glimpse into the rest of your time in Patagonia.
Catch Sight of The Magellanic Penguins
One of the most popular attractions in this region is the huge colony of Magellanic Penguins, which is one of the largest on the globe. Nearly 1.5 million of these Magellanic Penguins arrive in Punta Tombo each year to breed and reconnect in their social groups.
Like something straight out of a David Attenborough wildlife documentary, hundreds of thousands of penguins live here and their unperturbed nature allows you to get amongst them. Saying that it's important to remember that this is a nature reserve and no handling or tormenting of the penguins will be tolerated.
Explore Small Welsh Settlements 
Aside from the penguins, the Punta Tombo peninsula is home to lots of small towns, many of which are defined by their links to Welsh settlers from the 19th century. The nearby town of Trelew is a prime example of a Welsh-settled town that has grown with its own Patagonian Welsh and Argentinian identity.
You'll find nods to the region's Welsh culture in many landmarks and attractions throughout the small town, whether this is visiting one of the Welsh tea shops for a refreshment or trying to pronounce the Welsh place names.
A perfect way to dive right into Trelew and the wider Punta Tombo peninsula's Welsh past is to visit the old railway station, which has been converted into a museum. Here, you can learn about Y Wladfa or 'the colony' as it was known and how the first Welsh settlers came to call this place their home.
Know before you go:
Location – Punta Tombo can be found on Argentina's eastern coast, 76 miles south of Trelew.
Cost – The cost of flights to Buenos Aires varies from country to country, but a flight from Buenos Aires to Trelew will set you back around 14,000 pesos one-way.
Opening hours – N/A
Time needed – It's worth taking a day or two to explore the region.
Getting there – To get to Punta Tombo, you'll need to get yourself a flight to Trelew Airport (REL). There aren't any international flights that head here, so be prepared for a quick stopover in Buenos Aires. From Trelew, you can join a tour to visit the penguins and the Welsh colonies (around 7,000 pesos), or hire a car and enjoy the freedom of exploring yourself.
Day 2: A Day Exploring Puerto Madryn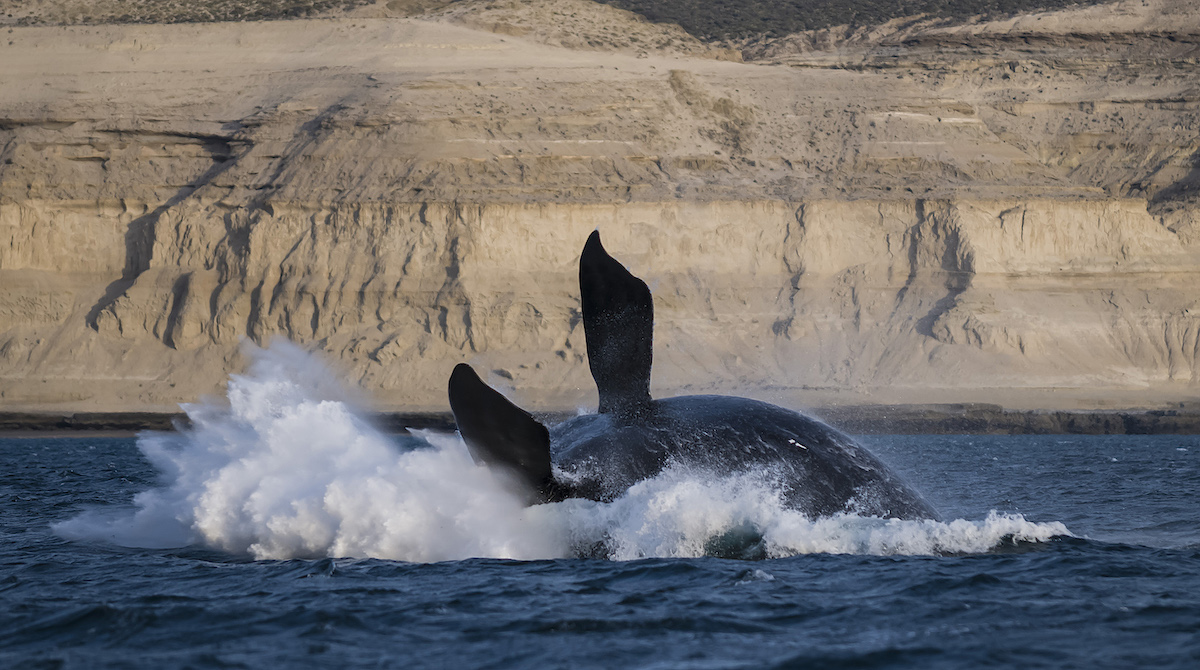 Before you leave the eastern coast of the Punta Tombo peninsula, a trip a few hours north to the city of Puerto Madryn is not to be overlooked. Puerto Madryn is one of the largest cities in the area and the capital of the Biedma Department.
Renowned for being the first settlement by Welsh immigrants in 1865, the city grew as the heartland of Welsh Patagonians, something that can still be seen around town today. Aside from its Welsh cultural heritage, Puerto Madryn is also home to a number of beaches, Southern Right Whale spotting and excellent marine life museums.
Whale watching brings thousands to Puerto Madryn every year, with a chance to catch a glimpse of the Southern Right Whale. June to December is peak whale-watching season when pods of whales can be seen swimming along the coast, with a chance to catch sight of their calves too.
For a close-up look at these majestic animals, you can join a tour for around 13,000 pesos. Alternatively, you can often see the whales from El Doradillo Beach, a few miles north of the city.
Know before you go:
Location – Puerto Madryn is around 100 miles north of Punta Tombo.
Cost – N/A
Opening hours – N/A
Time needed – Take the whole day to travel to and explore Puerto Madryn.
Getting there – If you're travelling by car, you'll want to head north along Route 3 and follow signs to Puerto Madryn. Alternatively, jump on a bus from Trelew's central bus station for around 300 pesos. 
Day 3 – 4: Go To Bariloche
Making your way from Puerto Madryn to Bariloche will be your first experience of night bus travel on this Patagonia itinerary. You can opt for a long-distance day bus, but travelling through the night will save you a bit of time if you want to fit in as much as possible.
More cost-effective than making the journey via a flight, this direct bus will also save you from having to change buses halfway through the journey. And, with a few daylight hours during your journey, you can savour the sights of Patagonia's hinterland regions.
What to do in Bariloche
The city of Bariloche is perched on Argentina's western edge, close to its border with Chile. Situated at the foothills of the Andes Mountains and the shores of Nahuel Huapi Lake, Bariloche and its surrounding areas are known as the Lake District of Argentina. This alpine-like town has more of a European microstate feel about it, mixed with undeniable Patagonian style.
With log cabins and stone buildings, the architecture in Bariloche has you reminiscing about skiing chateaus in the high Alps. This, mixed with the breathtaking scenery that surrounds the region, makes Bariloche an unmissable stop at the beginning of your busty Patagonia itinerary.
Born out of the 1930s and 40s demand for skiing, trekking and mountaineering facilities, Bariloche is the perfect base to explore the wider Lake District.
One place that really elevates Bariloche is the nearby Nahuel Huapi, National Park. Opened in the mid-1930s, Nahuel Huapi National Park was the first of its kind in the country. Spend a day hiking through the foothills of the Andean mountain range and take a boat out on the 200 square miles of lake to really appreciate the stunning scenery. You'll need to pay around 400 pesos as an entry fee into the national park, and a few thousand for the boat ride.
The city of Bariloche also has a few attractions that are worth your time. These include the Museo de la Patagonia, which dives into the history of Patagonia, its indigenous peoples and the history of the nearby national park.
Know before you go:
Location – Bariloche is located in northwestern Patagonia, close to the Chilean border.
Cost – A one-way ticket will set you back around 6,000 Argentine Peso
Opening hours – N/A
Time needed – Heading to the other side of the country is no easy feat, so buckle yourself in for a hefty 15-hour bus ride. When you get to Bariloche, you'll probably want a couple of days to catch up on sleep and see the sights.
Getting there – Several large bus operators run the route between Puerto Madryn and Brioloche, but Mar y Valle or Don Otto tends to be the most popular option.
Day 5: Visit El Bolsón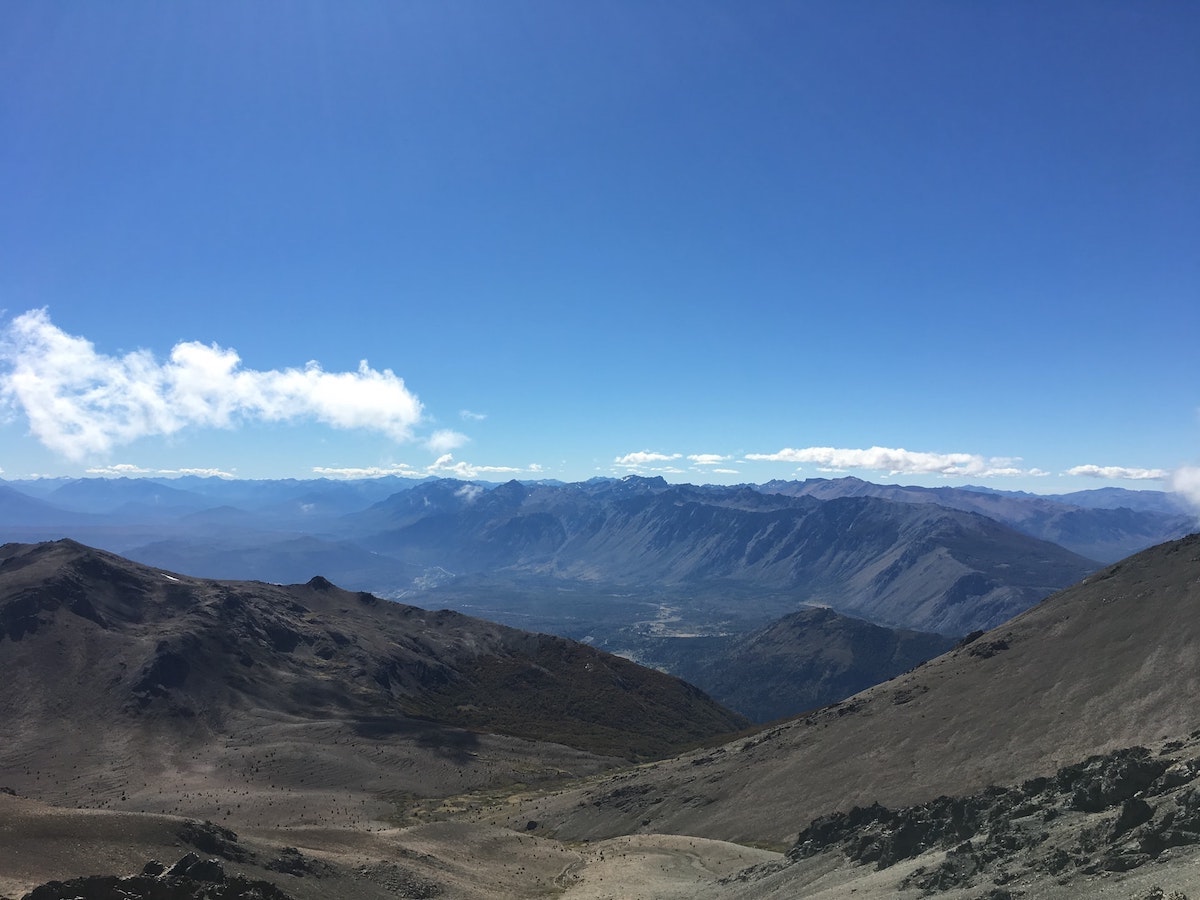 Seventy-five miles south of Bariloche is the town of El Bolsón, which stands at the foot of the Piltriquitron Mountain. Known for its artisan food and art scene, El Bolsón is thought to be one of the most bohemian towns in Argentina.
The town and surrounding area offer up an array of different experiences and pastimes. From its famous artisan food market, a town microbrewery serving locally brewed beer and also a plethora of outdoor excursions throughout the surrounding foothills and mountains.
Known for its many microbreweries, the town of El Bolson is the perfect place for beer lovers to stop and sample the range of local beers on tap. After building up an appetite, why not head to one of the huge artisan markets in the centre of town? These sell an array of local foodie delights, along with a range of arts and crafts.
Heading out of town, you will find that El Bolson is a haven for outdoor activities. One of the best of these is hiking down the Río Azul River. The river winds its course through some of the most beautiful landscapes, and many hardcore hikers choose to spend the night at one of the cheap refugios (shelters for hikers) along the way.
An unmissable sight is that of El Bosque Tallado. When a forest fire ripped through the woodlands on the mountainside, an artistic outcome took hold. Now you can find numerous trees that have been carved into sculptures, depicting a variety of images.
Know before you go:
Location – El Bolson can be found around 75 miles south of Bariloche
Cost – Buses start from around 1,000 Argentine Pesos, one-way.
Opening hours – N/A
Time needed – You'll want to set aside at least a whole day for this one.
Getting there –  Buses leave Bariloche regularly and take between one and two hours. 
Day 6: Travel over the border from Argentina to Chile
Today's the day to test out the first land border crossing on this action-packed 3 weeks Patagonia itinerary. As mentioned above, there are only a couple of borders that make sense to use for this itinerary, and today you'll be tackling the Río Futaleufú International Border, which is a couple of hours south of El Bolson.
Day five will be spent travelling over the Argentina – Chile border. As previously noted, there are only certain points of entry over the border that you are able to use. The closest crossing to El Bolson is a few hours south of the town, known as the Río Futaleufú International Pass. Once over the other side, you will have to make for the town of Chaitén, often used as a base to explore the Pumalin National Park.
Know before you go:
Location – Río Futaleufú International Border Crossing is around a two-hour drive south of El Boson.
Cost – Budget around 6,000 pesos for two buses and any snacks along the way.
Opening hours – 8 am-8 pm
Time needed – With the number of buses to take and the unpredictability of the border, you'll want a day to make the crossing.
Getting there – From El Boson, you'll need to jump on a bus from the main terminal to Esquel which takes around 2.5 hours and costs around 700 pesos. From Esquel, there's a bus that will take you directly through the crossing to the town of Futaleufu in around 3 hours for 4,500 pesos. It's worth bearing in mind that the bus to the border from Esquel only leaves three times each week – 8 am on a Monday, Wednesday and Friday.
Day 7: Pumalin National Park (Chile)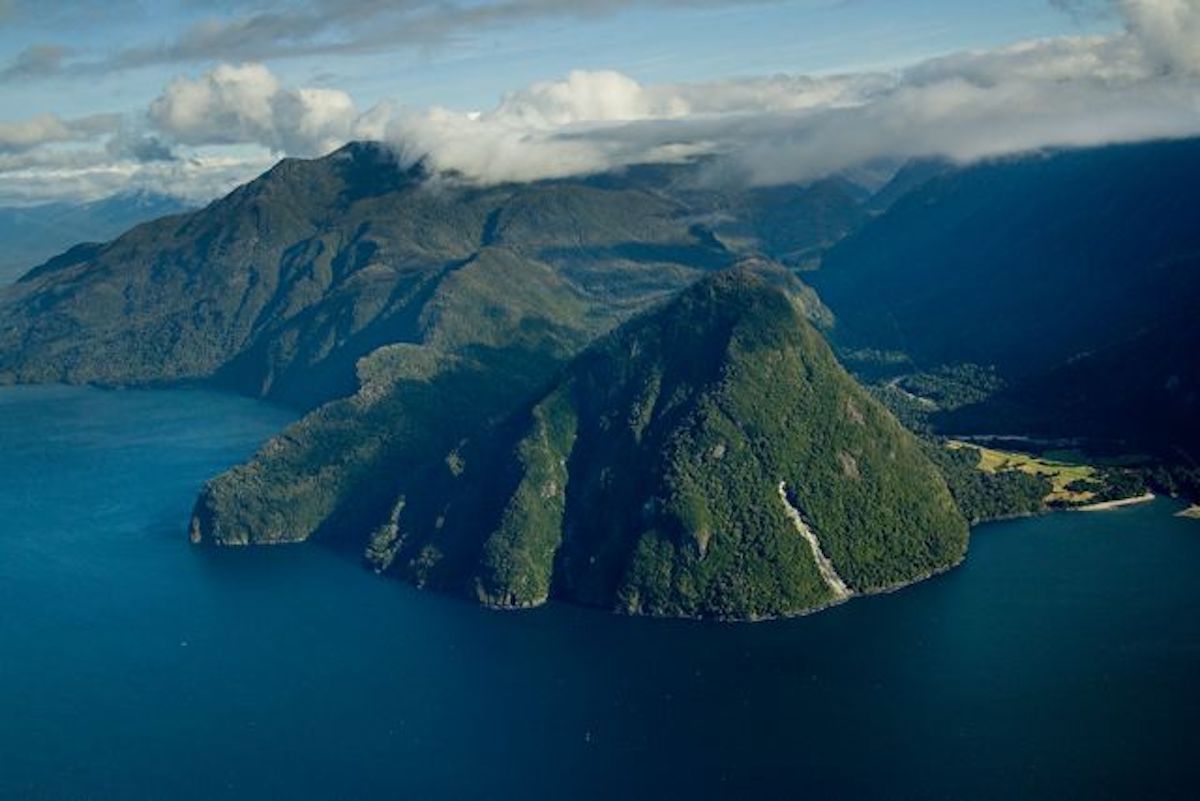 There is arguably no better introduction to Chilean Patagonia than visiting Pumalin National Park. Covering a vast area of just under one million acres, the park is one of the largest you'll find across South America. 
Its huge network of hiking trails allows you to travel this great expanse on foot and soak in the jaw-dropping landscapes that make up Pumalin National Park. These trails range from half-hour walks to full-blown day-long excursions and everything in between.
Glaciers, dense forests and lakes dotted around the national park, only add to the park's natural beauty. All of this means you can spend hours here, enjoying hiking, biking, canoeing or even a little splash in one of its many waterways.
What really makes a visit to Pumalin National Park the most rewarding is how it shows the world that wildlife and nature preservation can really work.
Know before you go:
Location – Pumalin National Park is located in Palena Province of central Chile. You can camp within the park or base yourself in one of the small towns like Chaiten.
Cost – 17,300 Chilean Pesos entrance fee
Opening hours – Open all year round.
Time needed – Give yourself at least a day to experience the best of the park.
Getting there – Take a bus from Futaleufu to the town of Chaiten, the main gateway to the park. This will take around three hours.
Day 8: Puerto Octay (Chile)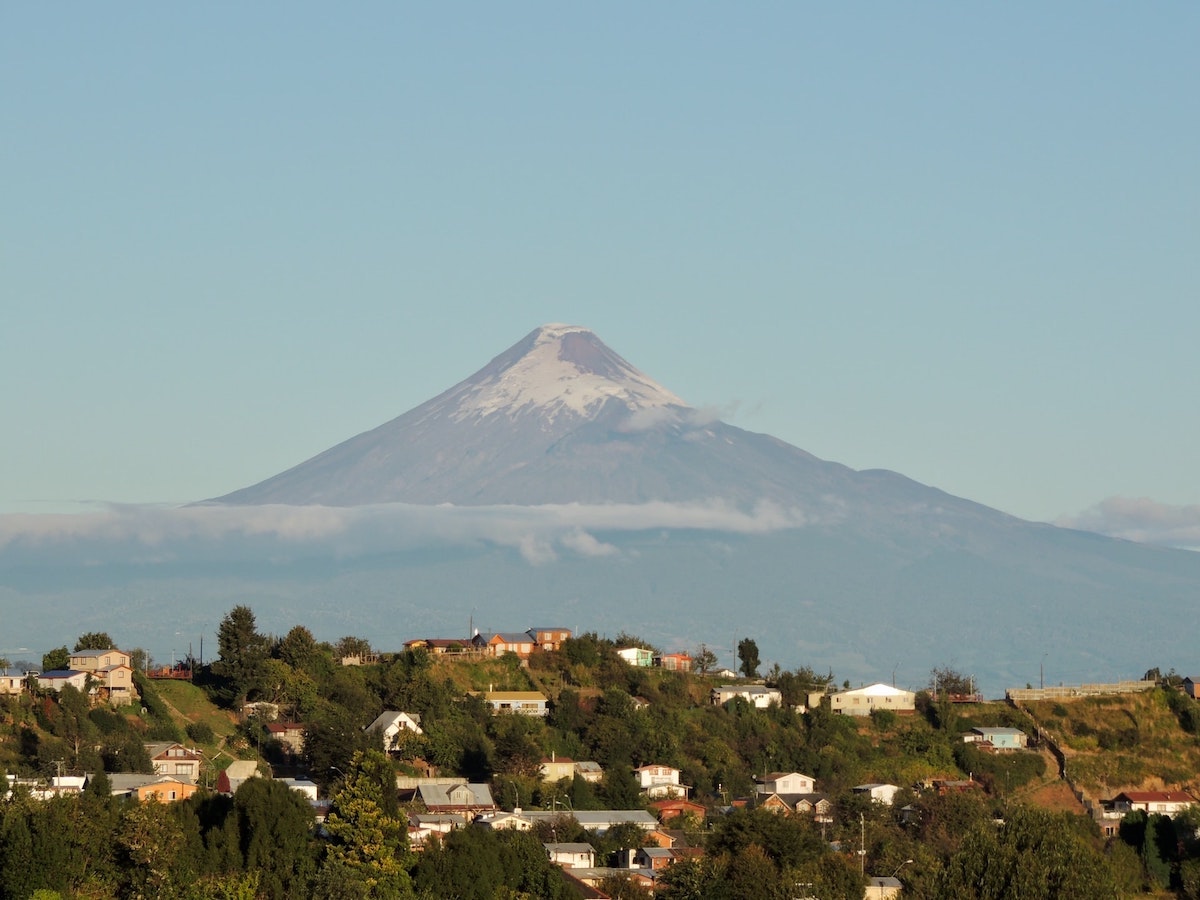 Puerto Varas is a city on the southern shores of Llanquihue Lake and is known as "La ciudad de las rosas" or "the city of roses".
Settled by German immigrants in the mid-19th century as a result of a state-sponsored colonisation project, the German influence can still be seen around the town today, with a Bavarian-like feel to its architecture, cuisines and general culture.
This cosy lakeside city has an undeniable European feel about it and being surrounded by some of the best scenes from The Patagonian Lake District makes for a unique spot to enjoy.
You can spend your time hiking around the water's edge and taking in the many sights that Puerto Varas and Llanquihue Lake have to offer. Alternatively, you can take a boat out on Chile's second-largest lake and get a feel for it out on the water.
Hanging around the city itself, you'll be surprised by the plethora of dining opportunities and nightlife on offer. Puerto Varas's coastal street is lined with restaurants offering up fantastic food made with fresh local produce. Sit back with some fine Chilean wine, with the perfect lakeside view to gaze upon.
Know before you go:
Location – Puerto Varas is found north of Pumalin National Park and on the southern shore of Llanquihue Lake
Cost – The ferry-bus combination will set you back around 6,000 pesos.
Opening hours – N/A
Time needed – You'll want a whole day and evening to explore Puerto Varas and the surrounding area.
Getting there – First, you'll need to catch a ferry from Chaiten to Puerto Montt before jumping on a bus to Puerto Varas. The whole journey takes around six hours.
Day 9: Puerto Varas (Chile)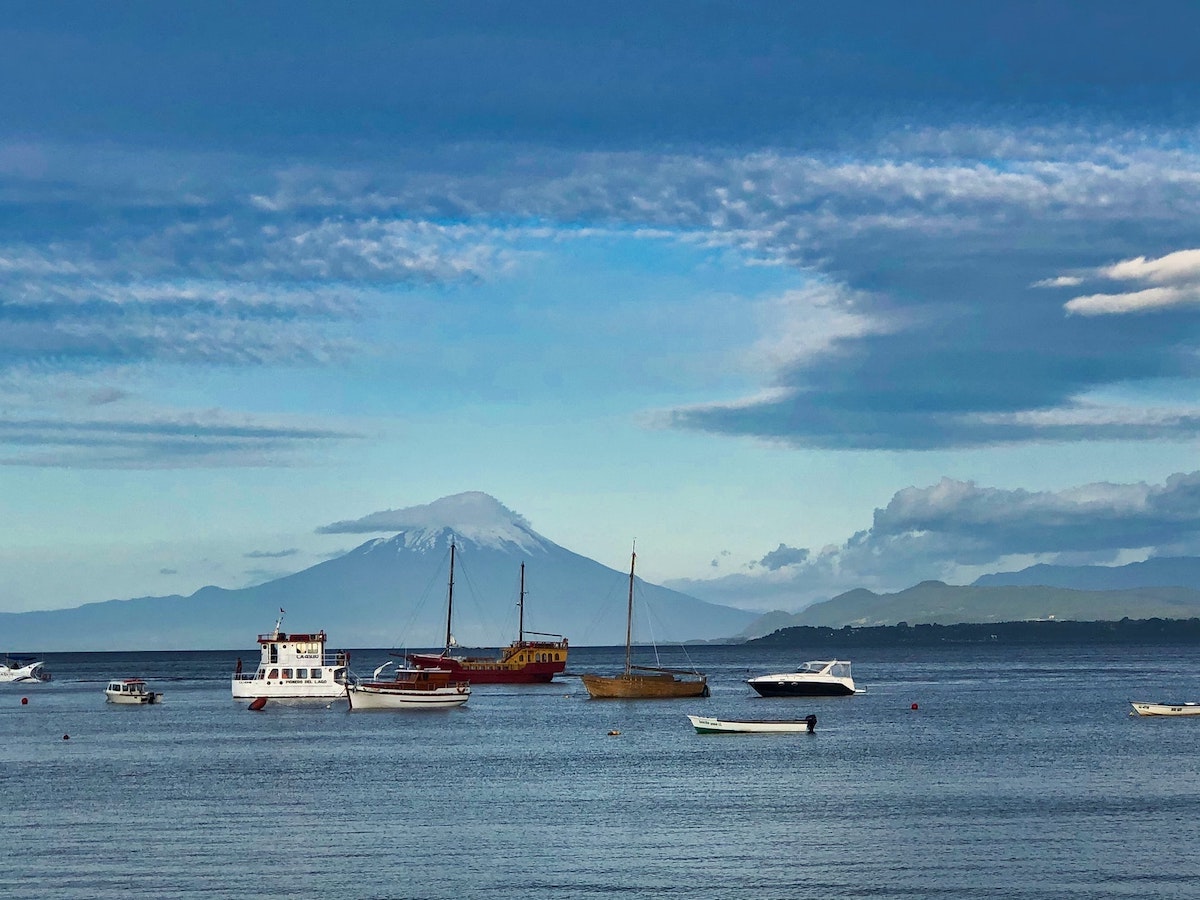 The town of Puerto Octay lies on the northern shores of Llanquihue Lake.
Also founded by German immigrants in 1852, the commune town still retains its links to the central European country through its architecture and local culture. Much smaller than its city neighbour, Puerto Octay has a more laid-back feel to it and blends perfectly with its relaxing lakeside surroundings. You can enjoy peaceful walks along Llanquihue Lake surrounded by beautiful green vegetation and rolling foothills.
To really get up close and personal with Llanquihue Lake, the water is the perfect excuse to try your hand at a number of watersports. If you want to learn more about the history of Puerto Octay and the surrounding area, head to the El Colono de Octay Museum, which takes you back through the years to the founding of the area and its links to Germany.
Its European influence is also felt through Puerto Octay's many restaurants and food joints. Here you can taste a variety of German and South American fusion foods, a unique culinary experience that you are unlikely to find anywhere else.
Know before you go:
Location – Puerto Octay sits just 31 miles north of Puerto Varas
Cost – The bus will cost 500 pesos one-way.
Opening hours – N/A
Time needed – Although a whole day is preferable, you can get away with a half-day visit to Puerto Octay.
Getting there – Local buses run regularly from Puerto Varas to Puerto Octay and take around 90 minutes.
Day 10: Cochamo (Chile)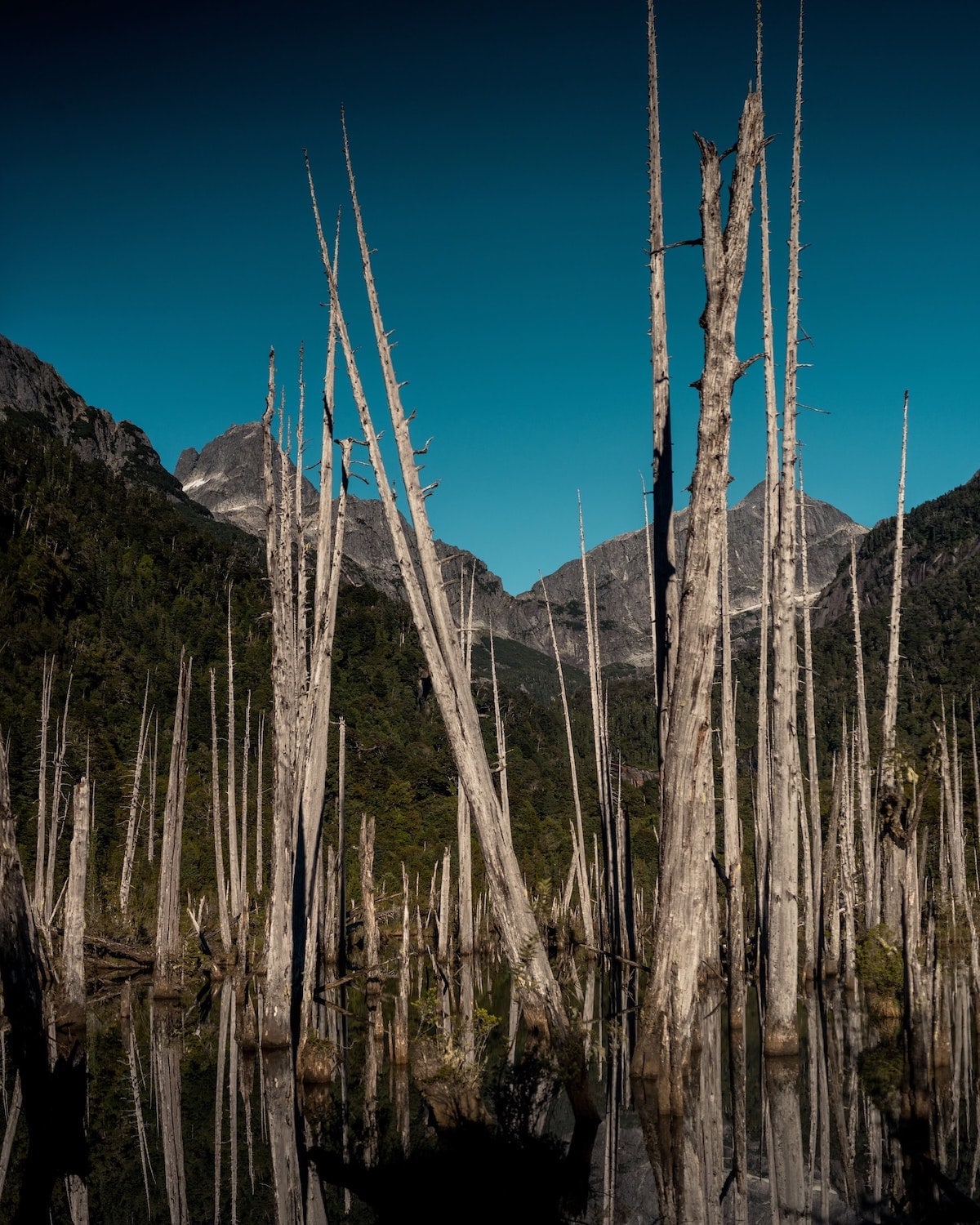 Looping around Llanquihue Lake will bring your Patagonia itinerary to the town of Cochamó, located on the northern shores of the Estero Reloncavi, a fjord estuary in the Cochamó Valley.
The Cochamó Valley is renowned as one of the most idyllic and picturesque regions of the Andes. With old-growth forests and granite domes, the valley has become a hotspot for mountaineers, hikers and rock climbers from around the world.
The river running through the valley is another favourite for walkers, taking you through Andean foothills, right to the fjord, with views of the soaring boulders and forest above.
The town itself is a collection of small farming homes, hostels and small restaurants. Wandering around Cochamó, the contrast between the small rustic buildings and the vast mountain landscape that surrounds it is worth visiting Cochamó alone. The town's local church, known as the Iglesia De Cochamo is also worth a visit; again. Perfectly contrasted with the stunning views that surround it.
Know before you go:
Location – Cochamó is found 66 miles south of Puerto Octay, on the shores of the Estero Reloncavi.
Cost – Around 500 pesos for two buses.
Opening hours – N/A
Time needed – You'll probably want a whole day to explore the town and the wider area.
Getting there – You'll need to catch two buses down to Cochamo, with a change in Puerto Varas. The whole journey will take around four hours.
Day 11 – 12: Hiking in Cerro Castillo (Chile)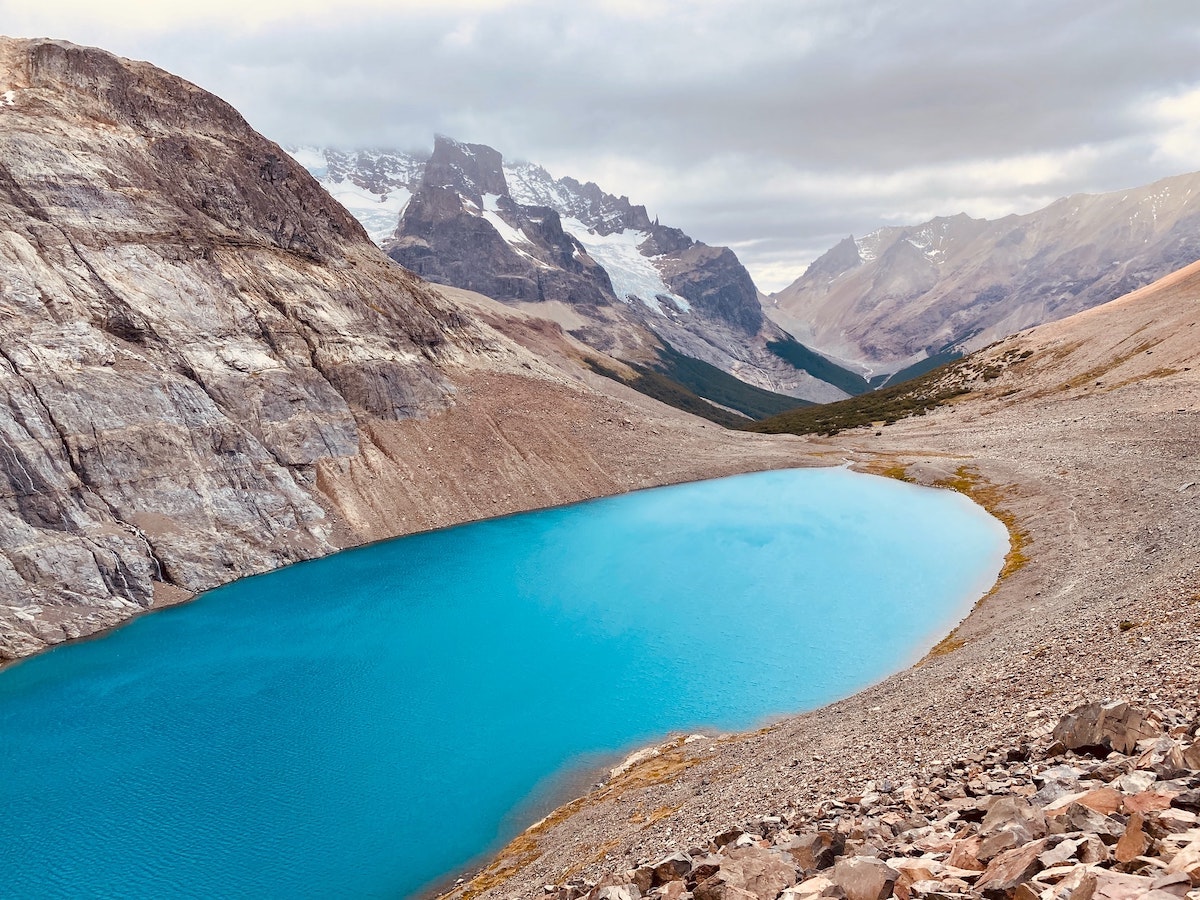 Cerro Castillo is a huge rocky peak looming large over the Cerro Castillo National Park. Named after its castle-like shape, Cerro Castillo attracts thousands of hikers and climbers every year and for a good reason.
First scaled in 1966 by a party of Chilean university students, the ascent is one that would be repeated by visitors from around the globe for years to come.
Aside from the peak itself, Cerro Castillo National Park is home to numerous foothills, rolling valleys and tracks for miles around. Spending a couple of days hiking through this terrain and camping as you go is one of the best ways to see Cerro Castillo and its striking surroundings.
Hiking trails through the park come in a variety of different types and lengths. From a few miles to more demanding 10- and 15-mile hikes. Exploring Cerro Castillo is the gift that keeps on giving, with numerous campsites on the way, many with running water, toilets and benches, hiking and exploring Cerro Castillo is more of a comfortable trip than you might expect.
Know before you go:
Location – Cerro Castillo is 60 miles south of the city of Coyhaique.
Cost – Park entrance fee is 5,000 CLP.
Opening hours – N/A
Time needed – You'll want a couple of days to get the best out of Cerro Castillo and to make the lengthy journey from Cochamo.
Getting there – Getting to Cerro Castillo isn't easy – you'll need to travel for around a day and change buses several times. This is one of the few journeys on this Patagonia itinerary that I'd probably recommend taking a flight from Puerto Montt to Puerto Natales, especially if you're short on time. From Puerto Natales airport, you'll find several long-distance buses that will take you to Cerro Castillo in a couple of hours.
Day 13: El Calafate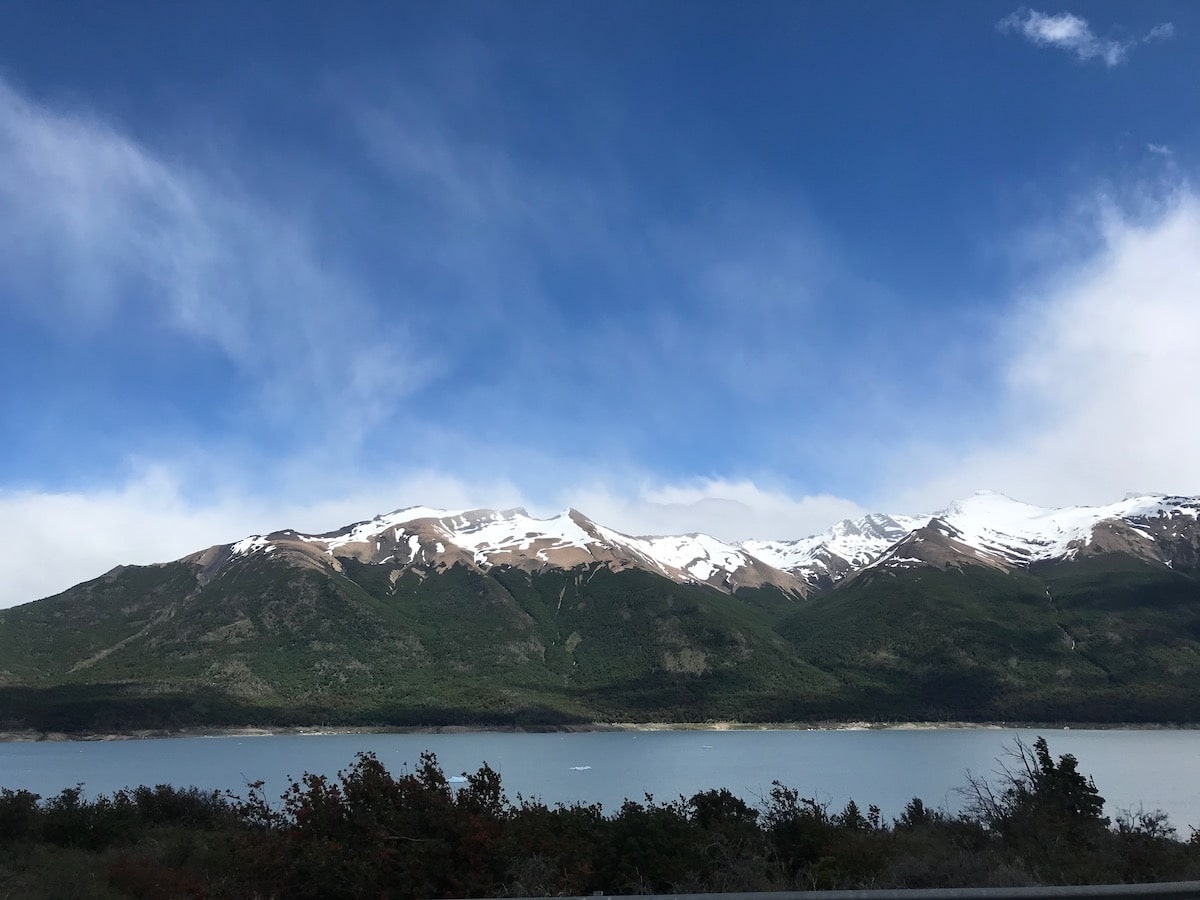 Originally a simple settlement to shelter wool traders in the 1920s, El Calafate quickly grew into a booming tourist town thanks to the opening of Los Glaciares National Park in the 1930s.
El Calafate's main street, Avenida del Libertador General San Martín, is the heart of the city and one of the best places to dine out after a day exploring the famous glacier.
A short walk from the centre of El Calafate is Lake Nimex Nature Reserve, a perfect example of Patagonia's huge range of landscapes including wetlands, desert steppe and the shores of Lake Argentino. Popular amongst nature lovers and avid bird watching, the reserve's most famous residents are its huge flock of Chilean Flamingos.
My trip through Patagonia started right in the north of Colombia, where I visited flamingos, but it's hard to be truly flamingoed-out, they are some pretty majestic animals to observe… try it for yourself.
For history buffs, El Calafate is also home to the Centro de Interpretación Histórica. This museum tells the whole story of the Patagonian region, from its dinosaur age right through to the modern-day. Visiting this museum gives you a wider appreciation for the land you are exploring, as well as its people.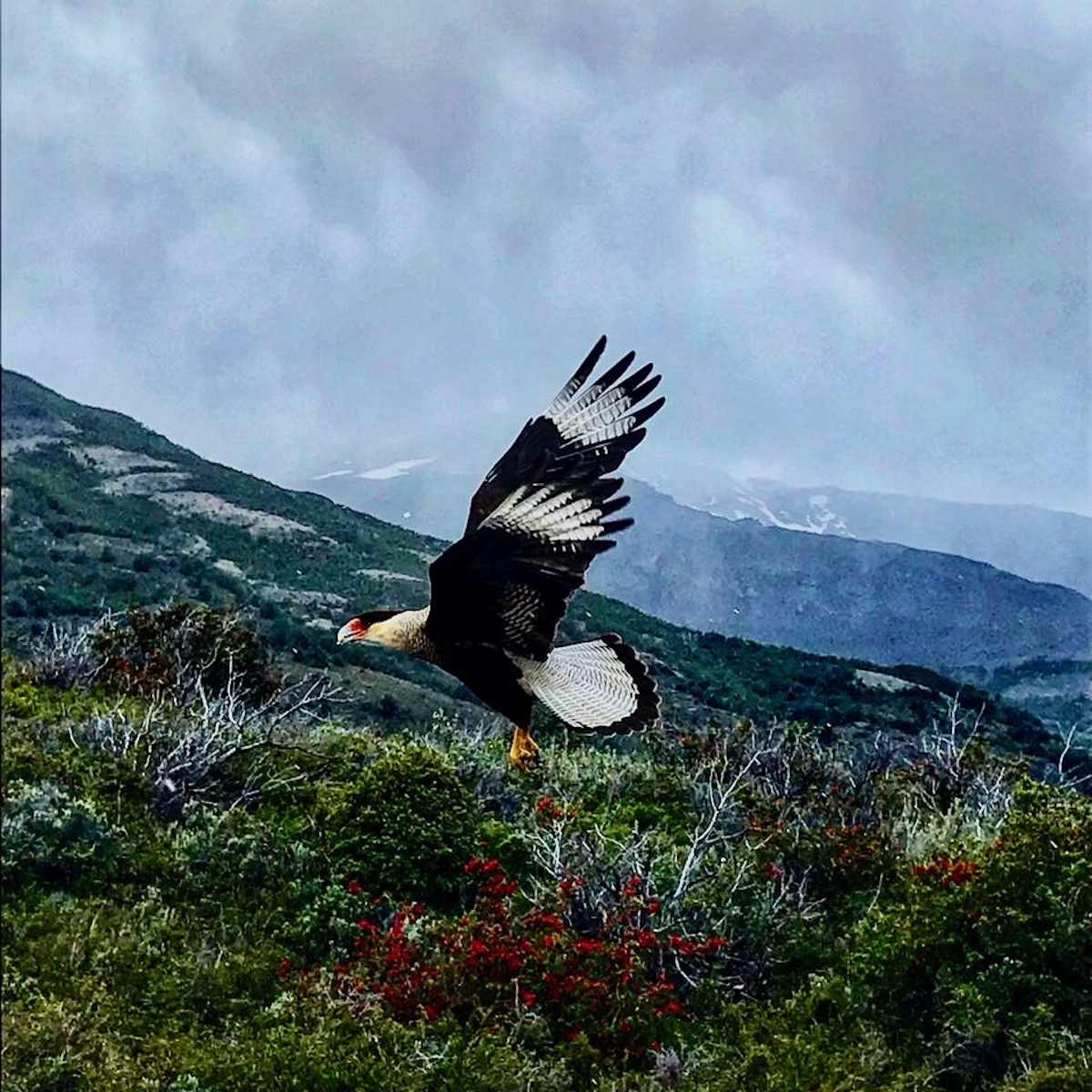 Know before you go:
Location – El Calafate is located on the southern border of Lake Argentino, east of Los Glaciares National Park.
Cost – Around 2,500 pesos for a one-way bus ticket.
Opening hours – N/A
Time needed – A whole day will give you the best experience of El Calafate, although you can see its major sight within a few hours if you're short on time.
Getting there – Jump on a bus from Cerro Castillo which will take between 3-4 hours and cost 2,500 pesos. A few operators run the route, but Turismo Zaahj seems to be the most popular. 
Day 14: Perito Moreno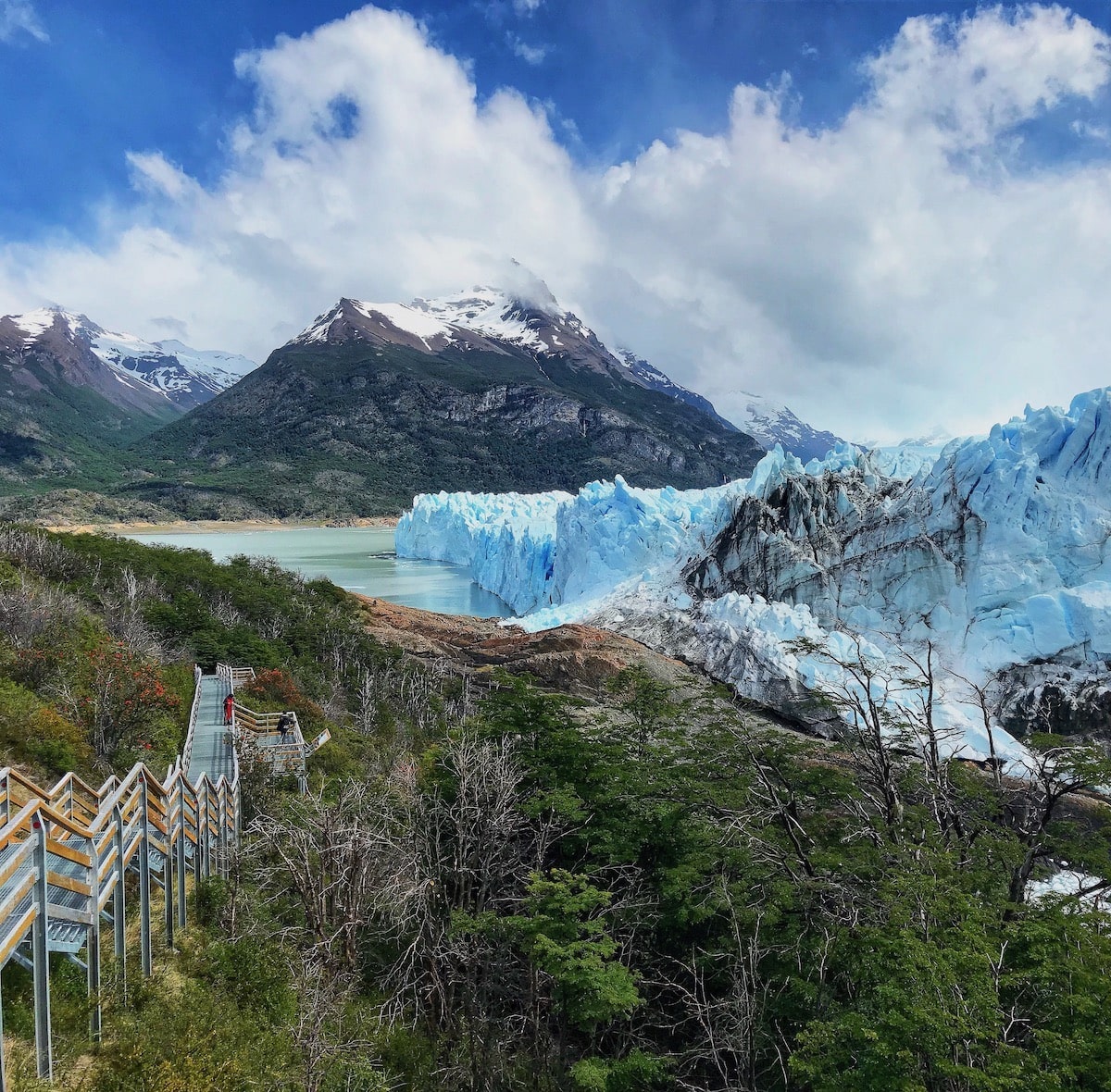 Travelling further into the southern tip of Patagonia will take you to one of its most famous and sought-after spots, Perito Moreno. 
Located in the heart of Los Glaciares National Park, the huge Perito Moreno glacier covers an area of 97 square miles. Interestingly, while most ice caps around the world seem to be melting, this is one of the only glaciers that won't stop growing.
Don't let its popularity hold you back though, the sheer scale and overwhelming beauty of this glacier make it a must-see on any Patagonia Itinerary. One of the best things about this site is how close you can actually get to the glacier. Even without taking a glacier trekking tour, you can get within 100 metres of this mammoth block of ice, aided by a series of boardwalks.
Saying that, when you join one of the glacier trekking tours, you won't only be able to get up, close and personal with the glacier but your journey to the national park will be taken care of for you. Tours are possible via water as well, taking a group of you out on a boat, within touching distance of this vast ice wall.
Complete with a snack and a whisky with glacier ice, this can be a more interesting way of ticking Perito Moreno glacier off your Patagonia itinerary list.
For those with a bit more of an adventurer in them, there is nothing better than joining a Perito Moreno glacier hike (it doesn't get much cooler than hiking on a glacier before sipping on a whisky, very James Bond indeed). Complete with crampons, your hike will include a boat trip right up to the blue-shinned ice via the shoreline and sparsely growing trees. 
Know before you go:
Location – Perito Moreno is located within Los Glaciares National Park, southern Patagonia.
Cost – Los Glaciares National Park entrance fee is 800 Argentine Pesos. Tours start from around 5,000 Argentine pesos depending on which one you choose.
Opening hours – Summer from September 1 to April 30 from 8:00 a.m. to 6:00 p.m. Winter from May 1 to August 31 from 9:00 a.m. to 4:00 p.m.
Time needed – A whole day and evening should be given over to travelling there and back alongside the tour of Perito Moreno.
Getting there – The best option is to join a tour from the nearby city of El Calafate but you can travel to Los Glaciares by yourself too. Buses leave from the main bus terminal in El Calafate and cost 2,000 pesos for a return trip. Your only option is to get the 8.30 or 9 am bus, both of which take around 90 minutes to get to the national park.
Day 15: Wolf-Whistle at Fitz Roy From Laguna de Los Tres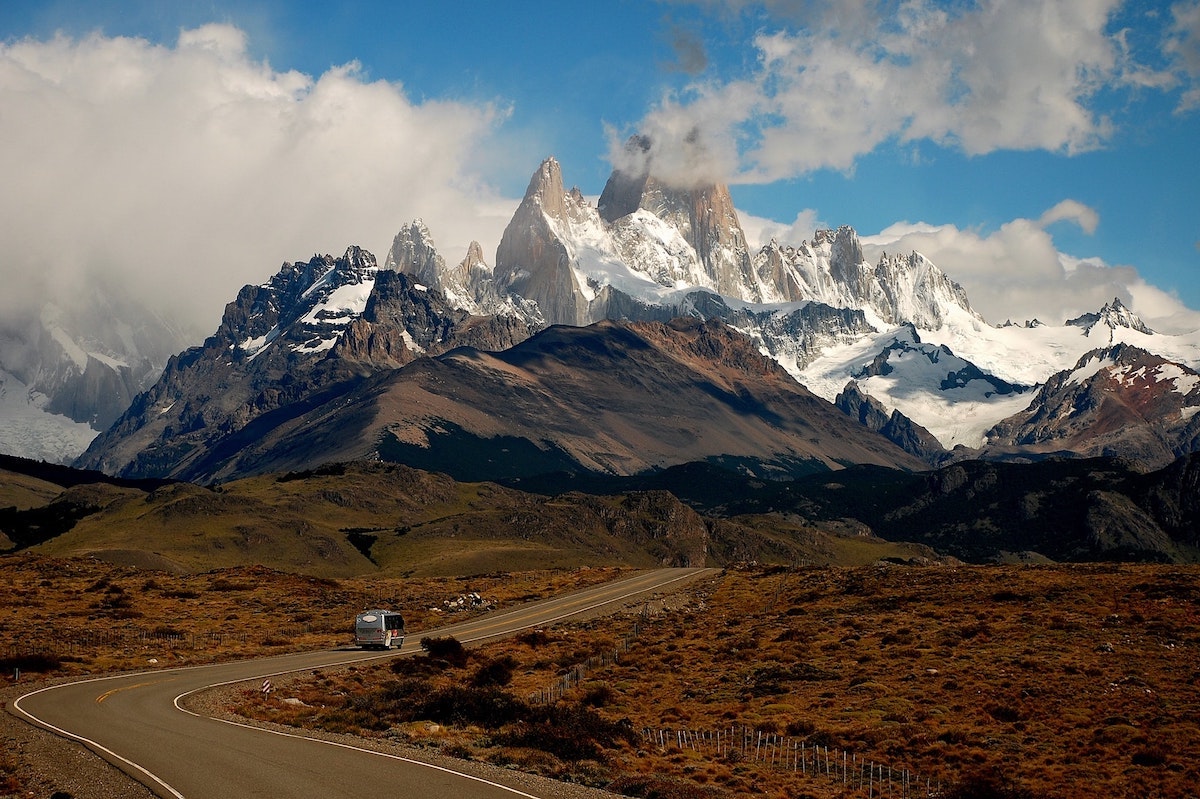 A few miles north of El Calafate and Los Glaciares National Park is Laguna de Los Tres, a mountainous lagoon that offers some of the best views of three Argentinian mountain peaks.
These three peaks include Fitz Roy (3,405m), Poincenot (3,002m), and Saint-Exupéry (2,558m). The highest amongst these is Fitz Roy Mountain, a huge peak that dominates the surrounding skyline and landscape. 
Although many experienced mountaineers have summited the gigantic Fitz Roy this is no touristy mountain. Scaling Fitz Roy is a serious undertaking and should only be done by experienced climbers.
For a more relaxing and less arduous experience, simply head to the popular Laguna de Los Tres and gaze at this jaw-dropping 360-degree view of the Andean peaks.
One of the most spectacular ways to experience Laguna de Los Tres and the three peaks is to take a day trip hike from the nearby small mountain village of El Chaltén. This round trip will take around 8 hours to complete but is a fantastic way of taking in the beautiful surroundings as you make your way to Laguna de Los Tres and its view of Fitz Roy Mountain. 
Know before you go:
Location – Laguna de Los Tres is located 133 miles north of El Calafate, but you'll want to base yourself in El Chalten.
Cost – Buses from El Calafate to El Chalten start around the 300 pesos mark.
Opening hours – N/A
Time needed – At least a whole day – more if you have time!
Getting there – Jumping on the three-hour bus journey from El Calafate to El Chaltén is the easiest way to get here. Marge Taqsa is the main bus operator in the area and runs around five buses a day between the towns.
Day 16: El Chalten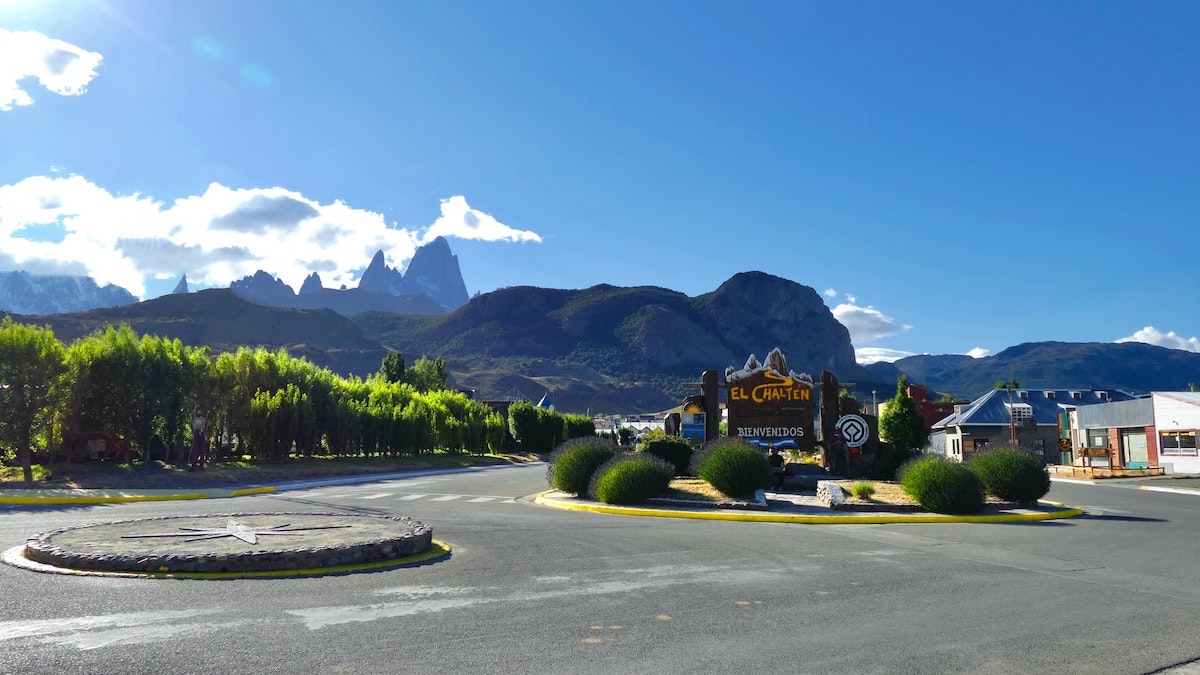 The small mountain village of El Chalten is known as Argentina's Trekking Capital or Capital Nacional del Trekking.
Close to the Chilean and Argentine border, El Chaten was once a disputed settlement, claimed by both nations. After a political conflict, the village was granted to Argentina in the mid-1980s.
A gateway to the national park, the Laguna de Los Tres and the three peaks themselves, El Chalten has become a hive of tourist activity over the past decades and although small, it has become a must-visit village for those who wish to hike through this region of Patagonia.
As well as using El Chalten as a base for some of the most rewarding trekking and nature watching in Argentina, the village itself has a number of attractions that have appeared over its years as the country's hiking hub.
One of the best places to sit and unwind after a long day's trekking throughout the area is La Cerveceria. This small but cosy brewpub offers up a warm and welcoming bar to enjoy a few pints of locally brewed beer as you trade stories from your day's hike.
Day 17: Crossing Border For Chile's Most Popular National Park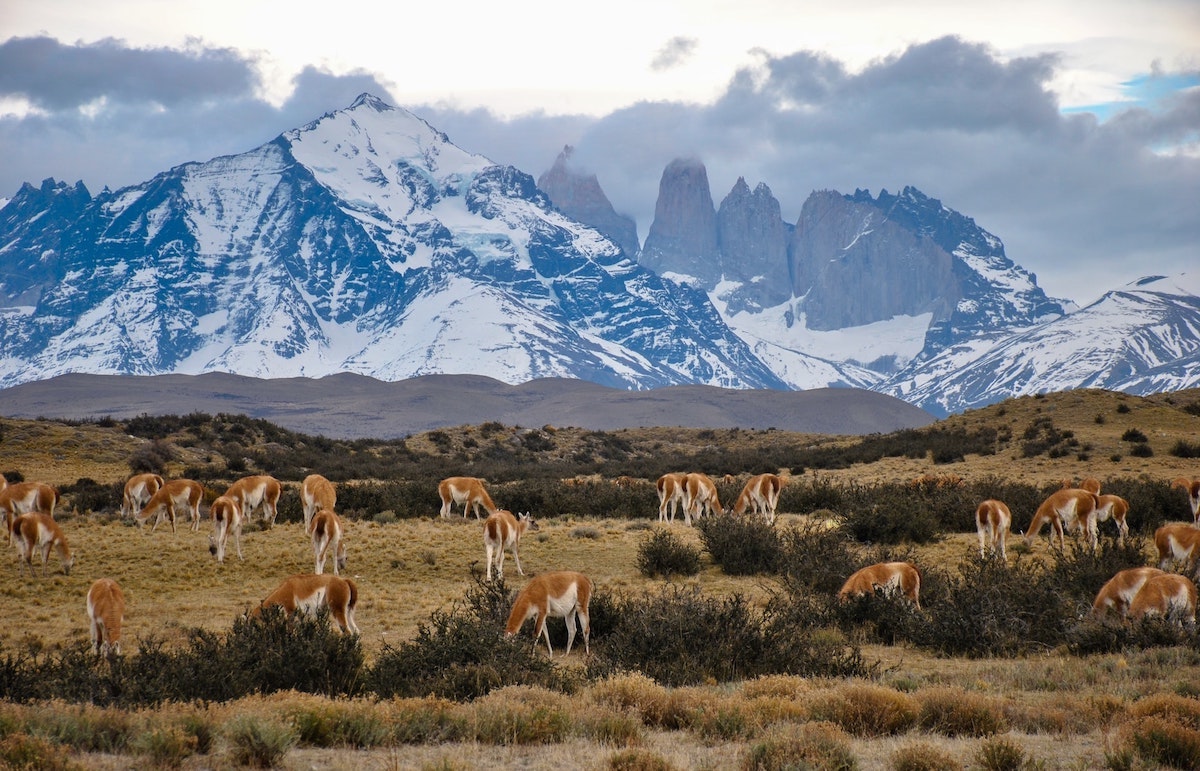 To explore Torres del Paine, you'll need to travel back over the border into Chile via the border crossing at Puerto Natales, which is where I'd recommend spending the night before heading to Torres Del Paine in the morning.
You'll need to follow these steps to cross the border from El Chalten:
Take a three-hour bus from El Chalten to El Calafate, which will cost around 300 pesos.
In El Calafate, you'll need to change buses at the main terminal and get a bus heading to Puerto Natales which will take a minimum of five hours. This will set you back around 1,500 pesos one-way and takes you across the border into Chile.
As one of the busiest borders between the two countries, you'll need to book your bus well in advance to make sure you get a seat.
Know before you go:
Location – Border crossing between El Calafate, Argentina and Puerto Natales, Chile.
Cost – Budget at least 2,000 pesos for the journey, plus a little more for snacks and water along the way.
Opening Hours – I lost my notes on this and can't find the info. Forgive me… (falls onto the sword with a melodramatic whimper).
Time needed -With so much distance to cover, and the volatility of land crossings, it's worth saving the stress and giving yourself the whole day to make the crossing.
Day 18-20: Torres del Paine (Chile)
Back in Chile, you'll now have the unmissable opportunity to visit one of the country's most popular national parks, Torres del Paine; no ultimate Patagonia Itinerary would be complete without this picture-perfect national park that's well worth the hype.
Getting to Torres del Paine from Puerto Natales
First, you'll need to make your way from Puerto Natales to Torres del Paine, which is relatively pain-free. If you're thinking of renting a car to explore the national park anyway, it's worth making the one-hour drive yourself. If not, you can book one of the direct two-hour buses that leave Puerto Natales twice a day.
You'll need to book this ahead of your visit as the buses get full very quickly. The same goes for booking accommodation and tours in the national park as numbers are restricted and you'll simply get turned away if you haven't registered in advance.
What to do in Torres del Paine
Covering an enormous area of 695 square miles, it's near impossible to see the entirety of the national park in one trip. And, with so much to see and do, you'll want to give yourself at least two days to explore everything the park has to offer, more if you're thinking about completing one of the longer treks.
One of the most popular hikes, the W Trek, takes around five days to complete and is considered one of the best hikes in the world. Trekking through the stunning nature of Torres del Paine and stopping at the park's very own campsites really helps you fall in love with southern Patagonia. 
Ever-changing landscapes await in Torres del Paine; from astonishing lagoons and lakes to towering glaciers and climbing snowy peaks, there are tonnes to explore and it's also the ideal place to chill; so why not do both if you have the time?
If you are short on time and have rented a car from Puerto Natales, you'll be able to cover more ground and do some of the shorter walks. There are several options for accommodation within the park, so you won't need to drive back to PN every day.
Your final option would be to join an organised tour, many of which leave from Puerto Natales and last between one and five days. One-day tours start from 12,000 pesos and usually include hotel pick-ups and lunch.
However you choose to explore Torres del Paine, whether it's via a road trip, organised tour or week-long excursion, the sights and experiences you have here are likely to be some of the most unforgettable you'll find in this Patagonia itinerary.
Know before you go:
Location – Torres del Paine National Park is located in southwest Chilean Patagonia.
Cost – The entrance fee to the park is 21,000 ClP.
Opening hours – 8.30 a.m. to 8.30 p.m
Time needed – You can get away with spending one or two days here, but really I'd recommend at least three.
Getting there – Most choose to use Puerto Natales as a kind of base to explore the park. From here you can rent a car, join a tour or take the local bus.
Day 21: Travelling From Puerto Natales to Ushuaia
One of the last long-distance journeys you'll need to do near the end of your Patagonia itinerary is the journey from Puerto Natales to the city of Ushuaia. This bus journey takes around 12 hours, and you'll normally need to change buses in Punta Arenas. It's a rocky trip, but well worth it to see what's waiting for you in the southernmost city in the world.
Know before you go:
Location – Ushuaia sits at the very southern tip of Argentina, just east of the Alberto de Agostini National Park.
Cost – Buses cost around 4,000 pesos.
Opening hours – N/A
Time needed – Give yourself the whole day to make the trip, and cross the border too.
Day 22 – 24: 'End of the World,' Ushuaia (Final Patagonia Stop?)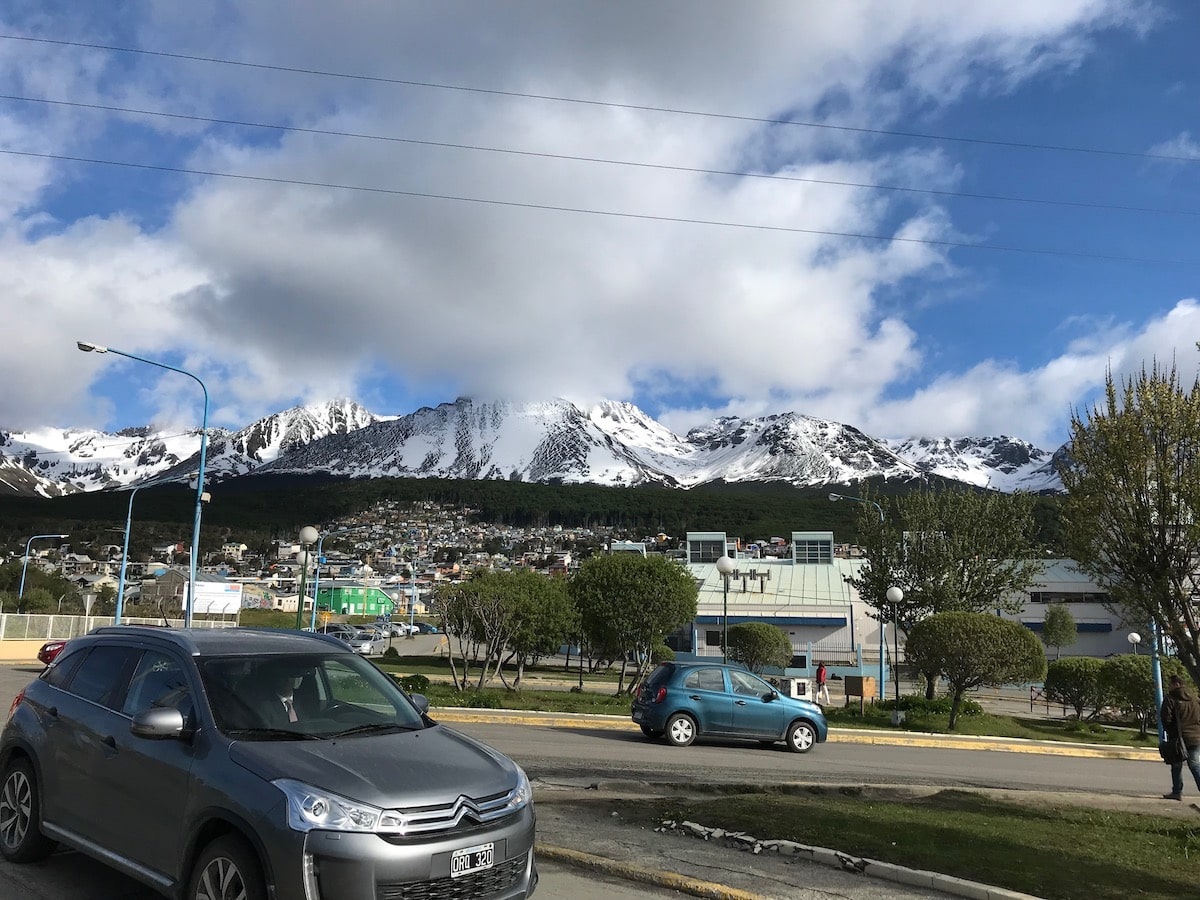 With a city-wide motto of "Ushuaia, end of the world, beginning of everything", you know you're in for something special when you arrive at one of the last destinations on this Patagonia itinerary.
Surrounded by snow-capped mountains, stunning rolling foothills and the Beagle Channel out to sea, Ushuaia is a city of beauty as well as southern expiration.
Much like northern Patagonia, Ushuaia is surrounded by fantastic hiking routes and impressive landscapes. Yet, it's the Beagle Channel that really draws visitors in, a place where you can take a boat tour of the coast and the surrounding islands. Famous for its boat trips, there's even a chance to head further south and get a foot on Antarctica.
Even when the weather isn't on your side, there are a decent amount of fun things to do in Ushuaia, including exploring the local traditional arts and craft market or getting your passport stamped with an "end of the world" Ushuaia stamp – one of many for the bragging rights, the others including a photo at the signpost at the end of the world, sending a postcard from the other side of the world…
…you get it by now. The city is bleeding dry every bit of its claim to universal fame and good on them for it. Ushuaia is a perfect swansong to a jam-packed Patagonia itinerary unless, of course, you want to…
Extra Time Patagonia Itinerary: Onwards to Antarctica?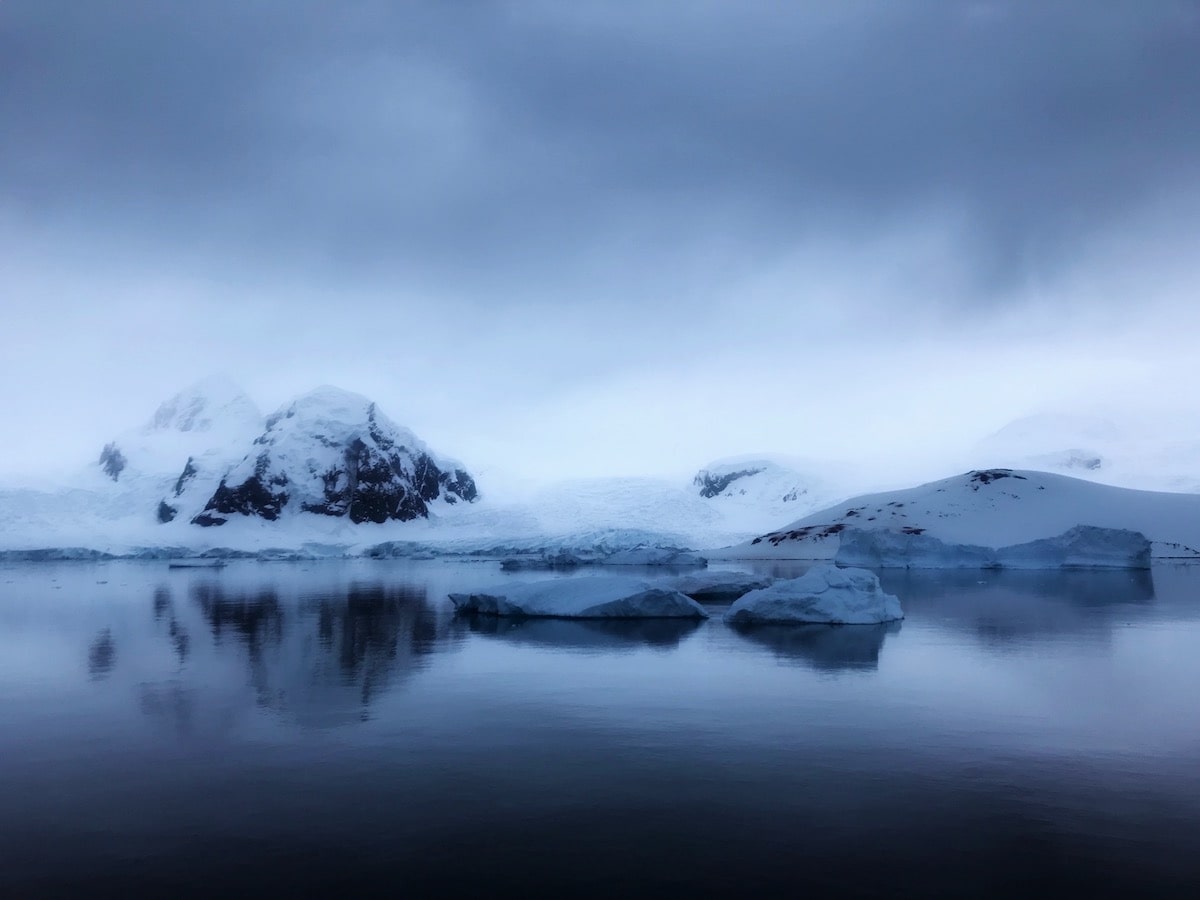 This may sound a little crazy, but hear me out. With the city of Ushuaia, only a 48-hour boat ride away, this may be one of the best chances you'll get to step foot on this icy continent.
Tourist ships leave Ushuaia every summer, taking passengers to the home of the South Pole. Antarctica cruises involve crossing the Drake Passage, a notoriously rocky stretch of water. If you're prone to a bit of seasickness, now's the time to put those tables into action.
I have never needed to take sea-sickness tablets in my 10 years of travel… until the second my body passed the notorious Drake Passage.
While a trip to Antarctica can be pricey, finding yourself in southern Patagonia already means you may be able to grab a last-minute deal in the tourism bargain bin and end your Patagonia Itinerary on a pretty incredible high.
Know before you go:
Location – Antarctica – our planet's southernmost continent.
Cost – Prices start from around USD$3,000 for a four-day trip, and can quickly rise to $20,000+ for two-week trips on luxury boats.
Opening hours – N/A
Time needed – With a 48-hour crossing each way, and a couple of days sailing around the continent, you'll need to allow for an extra week or so.
Getting there – You'll find tonnes of boat tour operators around Ushuaia that sail to Antarctica. Some of the most popular operators include Across Argentina and Antarctica, Say Hueque, Ripio Tourismo, Argentina on the Go and G Adventures (that's who I went with).
If you are up for a pretty intense adventure that makes the most out of every second then this 3 weeks Patagonia itinerary in Argentina and Chile guide should make for some happy memories. Trust me, this place really is worth the hype!