Malaysia and Thailand are in a two horse race to become my most trodden Asian country. Thailand and I have found ourselves in a relationship of convenience. Wifi is quick so I can conduct business and the accommodation prices are reasonable enough for me to not look elsewhere when in need of a base.
Sun is always in the sky, food is outrageously vast and an accumulation of good friends makes it an ideal resting place from travel fatigue. 'The Land of Smiles' has become the default country of my personal solace to revaluate my life and goals. A place to chill and be grateful for all I have in my life.
And then there's Malaysia. Every time I fly to Malaysia, I get goosebumps. I get impatient. I lose my appetite for food because I'm so excited to get there. Shut your lovely face with the 'fasten your seatbelt' speech, Miss pretty Air hostess, dressed in racy red of Air Asia. There's a Teh Tharik with my name on it in KL!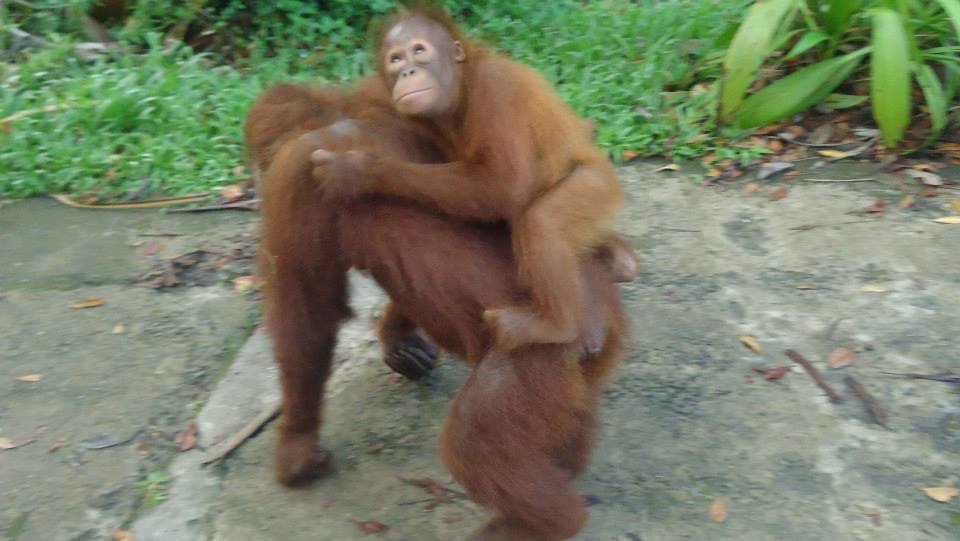 What possibly could be the cause for the almost overwhelming feeling in my gut before landing in Malaysia? Could it be the aforementioned tasty sugary tea which should come with a high level crack-like addiction warning? The fun festivals? Borneo? Or maybe it's the smiley, kind, approachable natives?
It's all that, but the main reason for my bouncing Malaysian emotions is bigger than all of these reasons put together. A force which is connected to the paragraph above – but will always be the most powerful catalyst for bringing on such heightened feelings.
And that – is the wonderful force of nostalgia.
Malaysia reminds me of the most important part of the journey – the beginning. You see, Malaysia was the first country that I landed in at the start of this undoubtedly life-changing journey, two and a half years ago. £1000 in the bank, no income, petrified, not a clue what my next move was, how it'd all turn out and no return ticket back home. I'd burnt my bridges and had just said goodbye to all I have ever known.
When I stepped out of Kuala Lumpur airport; the heavens opened and I experienced my first tropical thunderstorm. I didn't run for cover. I looked up to the sky and let the rain hammer off my face and raised my arms aloft in the air. I felt every drop on my pores and didn't care about how soaked I was. I laughed violently as I attempted to take in the magnitude of what I had done.
And then I cried. I cried hard and I cried fucking real tears. It was actually the last time I cried in three years. I must have looked like a crazy man. Standing there in the storm with a huge smile on my face, looking up to the Gods with tears strolling down my face. I'm sure it sounds over the top to anyone who didn't feel what I felt during that moment. But the simple fact is…
I've never felt more alive than I did that day.