Which is better to visit; Tokyo or Kyoto, when you are forced to prioritise one of them during your trip to Japan?
To answer that, let's make a battle, Tokyo vs Kyoto: Japan's current capital city up against the former. Two titans of tourism that stand alone for their own valid reasons, the pair of them with their own character, both aching to seduce you into a visit.
While we all like to have our cake and eat it when it comes to visiting a new country, time restraints often result in us having to choose between two places.
After visiting both Kyoto and Tokyo I do have my favourite, although both of them are worthy of a trip in their own right.
If you're currently confused about the Tokyo vs Kyoto contention and only have enough time in your Japan itinerary to visit one, I promise by the end of this article you will have a good sense of which city is best for you and your personal preferences when you travel.
Is Comparing Tokyo vs Kyoto Fair?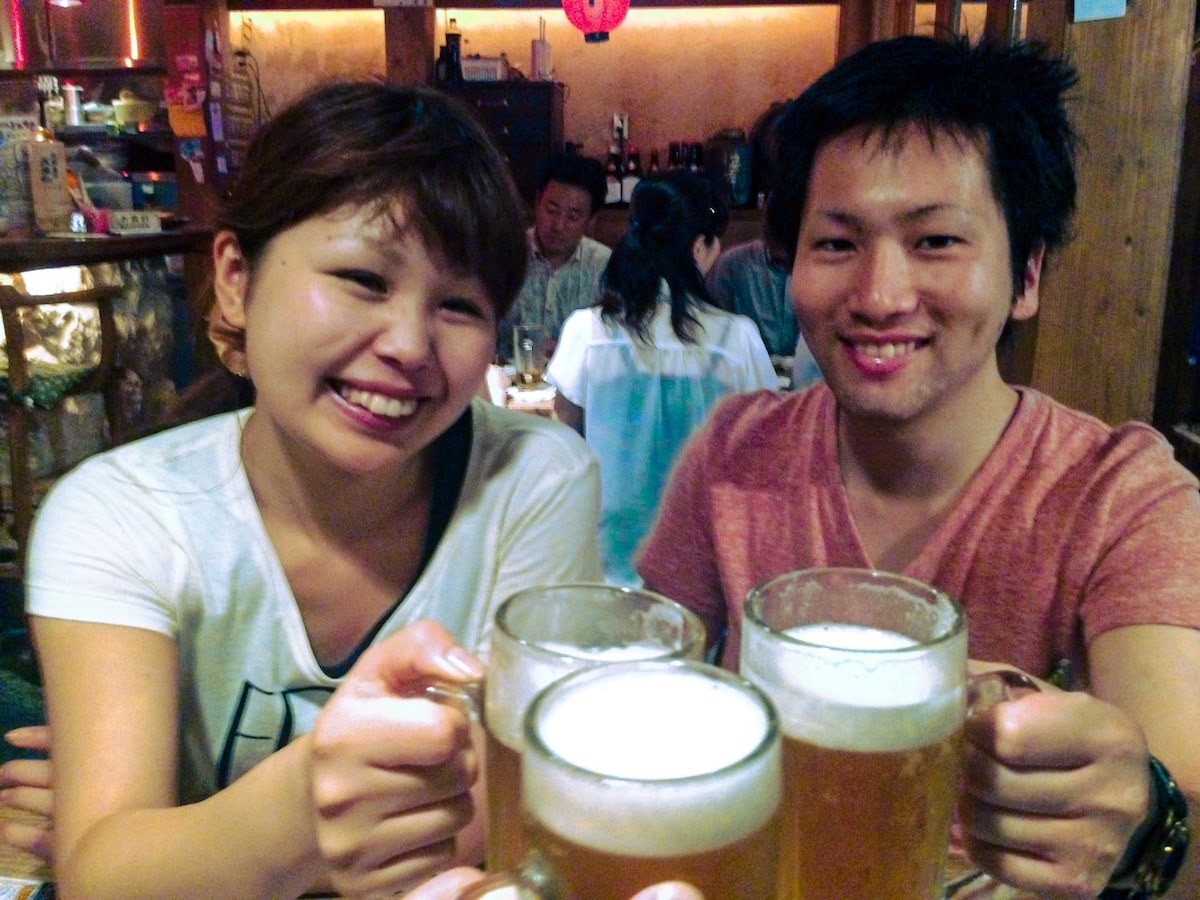 Comparing Tokyo vs Kyoto is like comparing apples to oranges. I've never really cared too much for that idiom as two citrus fruits are patently similar things, so I think the intention is lost with this statement… but I digress.
As you will see in this post, Tokyo and Kyoto are vastly different cities so instead of looking at what is "better" I thought it makes a lot more sense to write an honest comparison article on the two cities so you know what's better for you, your budget, time constraints and your personal preferences.
Hopefully, this will guide you to the answer of whether it is better to visit Tokyo or Kyoto with your upcoming travel plans now that Japan is fully open for business.
Is Tokyo or Kyoto Better For Traditional Japanese Culture?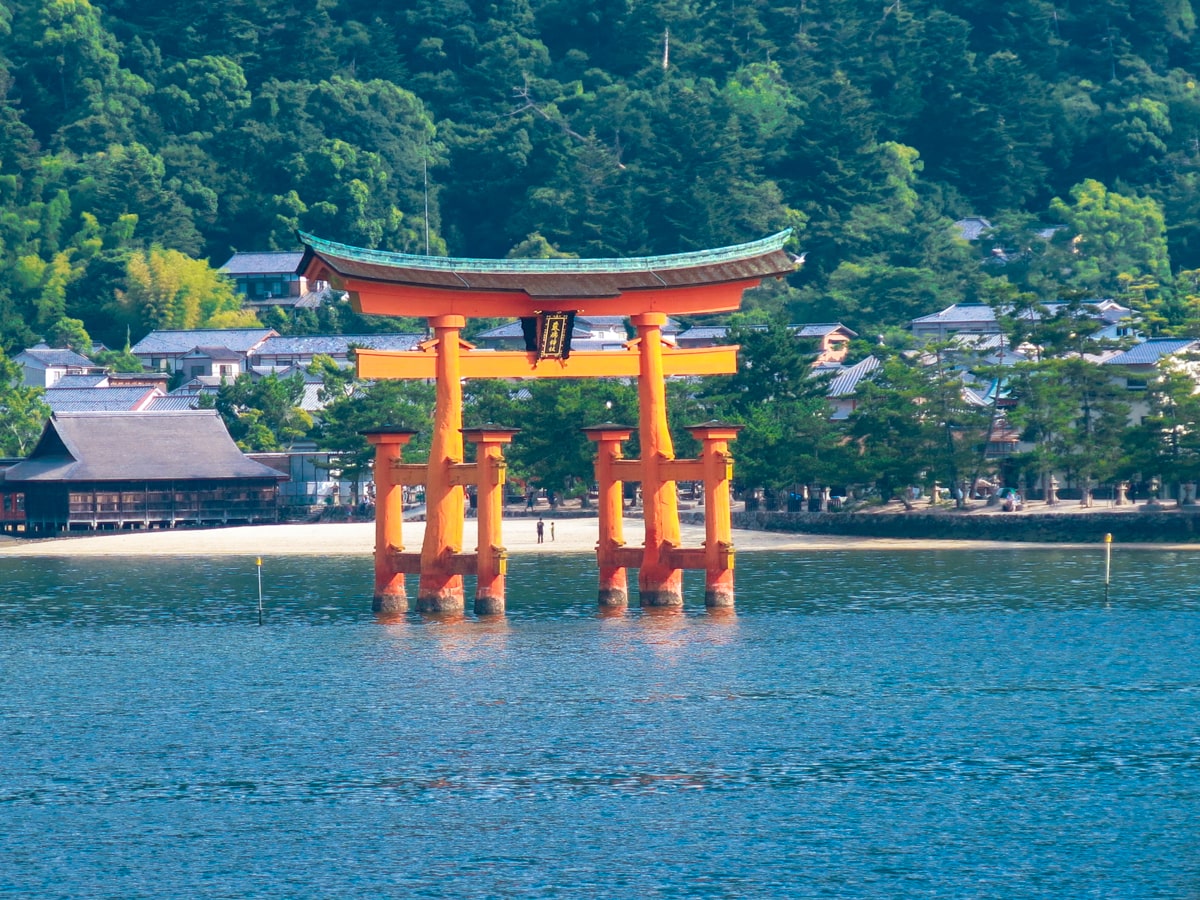 Tokyo, formerly known as Edo, has been the capital of Japan since 1868. Originally a small fishing port, the city grew into the metropolis you see today, rising phoenix-like from two major catastrophes; the Great Kantō earthquake and the bombing throughout the Second World War.
Both of these events dictated the overall look of the city and even its cultural feel.
Standing as Japan's capital from the latter 19th century onwards, Tokyo has always had one eye looking out west and has drawn influence from this. Although unmistakably Japanese, Tokyo is an international city that has drawn economic strength from the West through its post-war American occupation.
Kyoto, Japan's original capital city, is located in the Kansai region of Japan and was originally called Heian-kyō.
Untouched by the ravages of national disasters or American firebombing, Kyoto retains a far more traditional feel to its city, this bit of luck gives it a very traditional feel for this first round of Tokyo vs Kyoto.
A harbourer of Japanese culture, Kyoto is the Japan many of us envision; small temples, colourful shrines and old Japanese neighbourhoods.
The Japanese capital of Tokyo was all but flattened by American bombing during the Second World War – a result of a deadly combination of incendiary bombs and wooden structures.
Throughout the post-war years, Tokyo was built up through modern design and looked at as a "city of the future". This fast turnaround enabled Tokyo to host the Olympic games a mere 19 years later, in 1964.
This high-rise, skyscraper image of Tokyo has taken over any traditional image of Japan. With the birth of modern technology, it's Japan and, specifically, Tokyo that led the way. Whether it's Sony or Toshiba or the development of robotic technology, this has blended into the international identity of Tokyo.
The running theme of pre-and post-Second World War Japan is the real measure of the cultural shift within the country. Kyoto itself was put onto the list as a possible target for the Americans when choosing where to drop the new atomic bomb.
However, it was taken off the list at the last minute, based on the fact it held no strategic military basis, and its destruction would be seen as a crime against culture and would only prolong the Japanese will to fight.
Based on this decision made nearly 80 years ago, much of Kyoto's ancient architecture, temples and infrastructure have survived into the 21st century. Unlike Tokyo, Kyoto's tangible history goes back through the centuries, and much of this infrastructure is original and has dodged the super skyscraping modern cityscape that has succumbed to Tokyo.
If we look at Kyoto's numerous shrines and temples, the deep rich culture of Japan shines back through the centuries. One of the oldest of these Kyoto shrines is the Kamigamo Shrine on the banks of the Kamo River in north Kyoto. Dating from the late 7th century, this shrine is one the oldest in all of Japan and holds UNESCO status.
Winner of this round: Kyoto!
The first point goes to Kyoto. 1-0 to the old capital!
With respect to traditional Japanese culture, there's a clear winner between Tokyo vs Kyoto. Tokyo is a colossal city and a powerhouse of modern Japanese culture; this is undeniable. This modern Japanese character of epic skyscrapers, technological masters and 24/7 workaholic weeks has taken on its own identity.
When it comes to the traditional image of Japan; ancient temples, Shinto religion, Geishas and a historic capital inhabited by the Samurai, Kyoto always comes out on top. Untouched by the hands of war and time, Kyoto is a time capsule of over a thousand years of Japanese culture, whereas Tokyo is the mid-20th and 21st-century Japanese city bulldozing its way into modernity.
Is Getting Around Easier in Tokyo or Kyoto?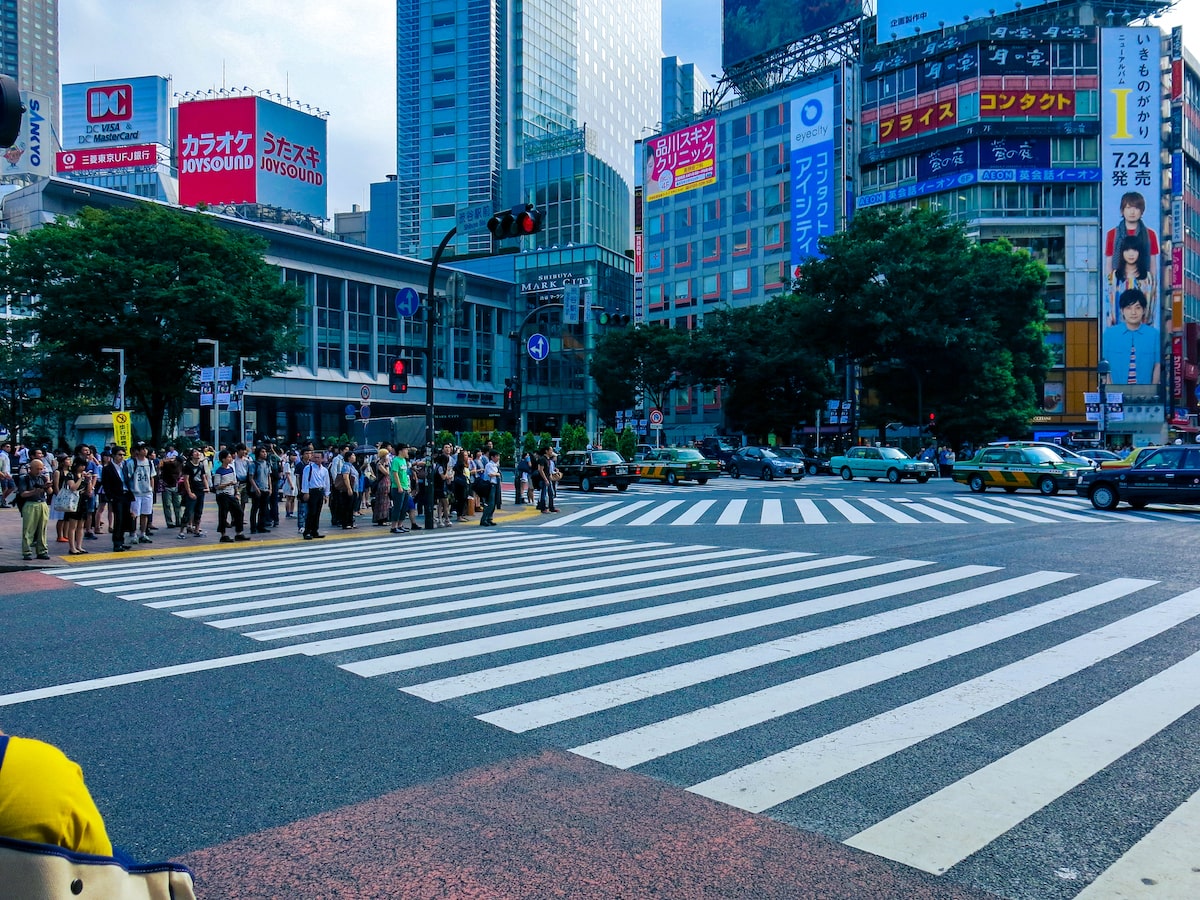 Tokyo has some of the most advanced transport systems in the world which are famed for being efficient, punctual and clean. These include the intercity and cross-country rail networks, buses and local trams.
As two major cities, both Tokyo and Kyoto have their own versions of transportation networks and are similar in some ways and different in others.
The railway is Tokyo's primary mode of transport and 40 million passengers pass through its stations every day, making it the busiest network in the entire world. Tokyo is also home to 882 interconnected rail stations in the wider Tokyo metropolis, with 282 of them being underground subway stations.
These rail networks crisscross the city from all directions, making it incredibly easy to travel across Tokyo, no matter where you want to go. Trains also turn up within hundredths of a second to their timetable, showing the accuracy and punctuality of Tokyo rail.
Aside from the in-depth rail network, the Japanese capital also has a selection of secondary transport options. Buses operate services throughout the city and are usually used as a shuttle between stations. These Toei buses usually have a fixed fare of ¥210, no matter the number of stops you make.
Kyoto's bus network is also extremely extensive, allowing you to travel pretty much anywhere in the city, but the train system in Tokyo is next level. While these routes cover all of Kyoto, many find using the trains and subway routes far quicker and easier. Taxi services in Kyoto are pretty plentiful and reasonably priced as fares go, it can also be a far better transport choice if there is a group of you.
Where Kyoto really shines is its cyclability. The openness of the city twinned with its flat landscape and pleasant weather means that getting around on two wheels is always a great way to travel across Kyoto – something that is often taken up by the locals.
It's also important to know that The Japan Rail Pass is much cheaper when ordered online in advance and seeing that Japan isn't exactly bursting with budget-friendly pride it's best to plan ahead and avoid any unnecessary costs.
Winner of this round: Tokyo!
It's getting saucy in the game of deciding between Tokyo or Kyoto, as the capital responds with an instant equaliser…
Tokyo 1 – Kyoto 1
Is Tokyo or Kyoto Better For Your Budget?
With regards to comparing the cost of Tokyo vs Kyoto, the latter will always come out on top as the most affordable city. Generally speaking, Kyoto is 30% cheaper than Tokyo across the board. If money is no object, or you yourself have a larger budget, then Tokyo is a great place to splash some cash.
Those who want to keep within budget might find Kyoto better suited.
Japan as a whole can be a famously expensive place to visit, with Tokyo being one of the more expensive cities to live in in the world. Japan's currency is the Yen which comes in 1,000, 5,000 and 10,000 notes and 1, 5, 10, 50, 100, and 500 coins. Although currencies can fluctuate, you will likely be able to get ¥110 for one US dollar.
Kyoto's public transport network is also extremely affordable and when travelling in a group, more so. For a one-day bus pass, you'll pay around 230 Yen and an average taxi journey across the city costs up to ¥1,500. Size and population are obviously a factor too as you will spend less time commuting as you would in Kyoto vs Tokyo.
Eating out economics isn't even up for debate, with Kyoto giving way more bang for your buck than Tokyo and its often outrageous restaurant prices.
Winner of this round: Kyoto!
And the ancient Japanese capital pulls ahead again. What a blow for Tokyo.
Tokyo 1 – Kyoto 2

Which City Has More Things To Do: Tokyo or Kyoto?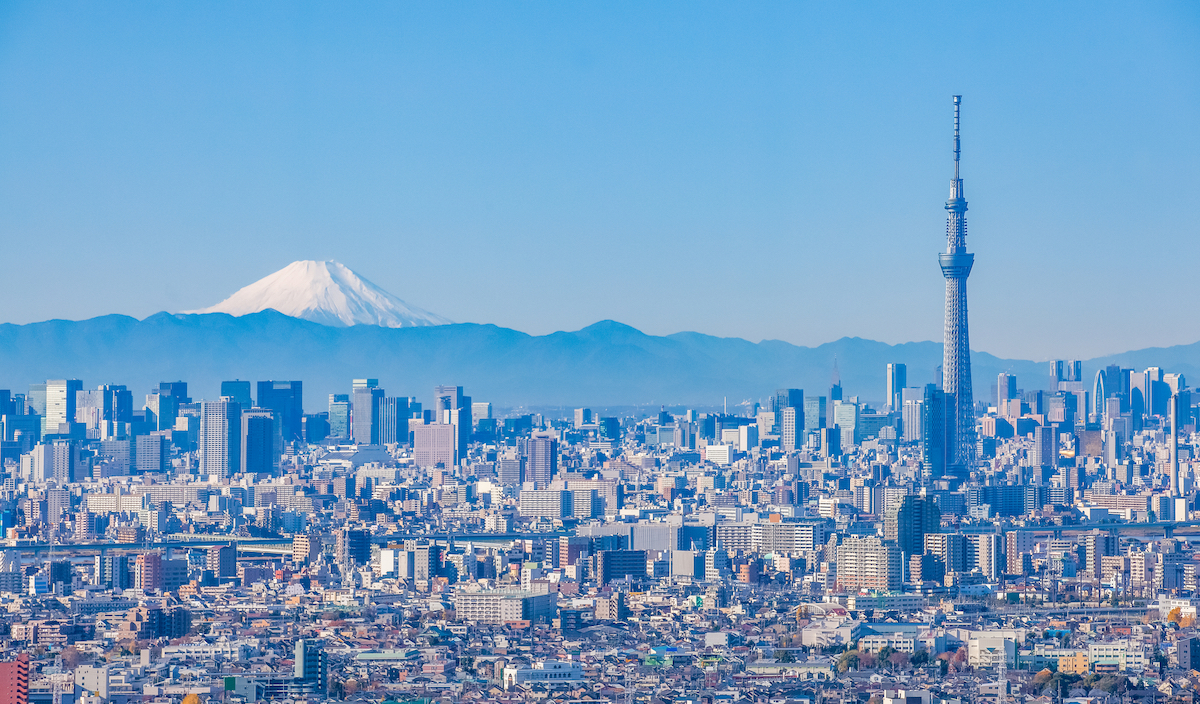 One of the most unique cultures and civilisations on the planet, Japan is home to a wide range of landmarks and must-see sights. Tokyo and Kyoto have them all from ancient and historic landmarks to modern points of interest.
With one being the modern-day capital city and the other the historical capital of Japan, Tokyo and Kyoto are some of the best places in Japan to see an accurate cross-section of Japanese history and culture.
As I get closer to helping you to decide upon visiting Tokyo or Kyoto, it makes sense to answer this important question.
As the modern capital of Japan, Tokyo is home to many of the country's most famous landmarks and attractions. Scattered across the city, some are historical or ancient landmarks that have stood here for centuries, while others are feats of modern architecture and have developed reputations in these technologically progressive times.
The previous capital of Japan, Kyoto has its own fair share of things to do for a soon-to-be Japanophile. As a far older settlement, Kyoto has numerous ancient landmarks, temples and shrines that sit side by side and even has the bragging rights of a short day trip to feed bowing deer in Nara Park, but it's admittedly on the ropes from the first bell ding of this round.
Tokyo is a gigantic city, one of those "always happening" places that are constantly adding things to see and do, while Kyoto is admittedly more humble and traditional.
With the organised madness that is Shibuya Crossing going viral a couple of times a year, Tokyo Imperial Palace and a seemingly new quirky Michelin star restaurant opening up on every street corner; Kyoto loses out due to the sheer size and interest in Tokyo on a global scale.
Winner of this round: Tokyo!
Generally speaking, the Japanese capital of Tokyo has a wider number of things to see and do. As it is the capital, far more money flows into the city as well as larger crowds of tourists. All of this makes the city far more geared towards tourism – though this takes away nothing from the unique Kyoto attractions, size often does matter in comparison to games like this.
Tokyo 2 – Kyoto 2
We have a game on our hands now…
Which Has Better Weather: Tokyo or Kyoto?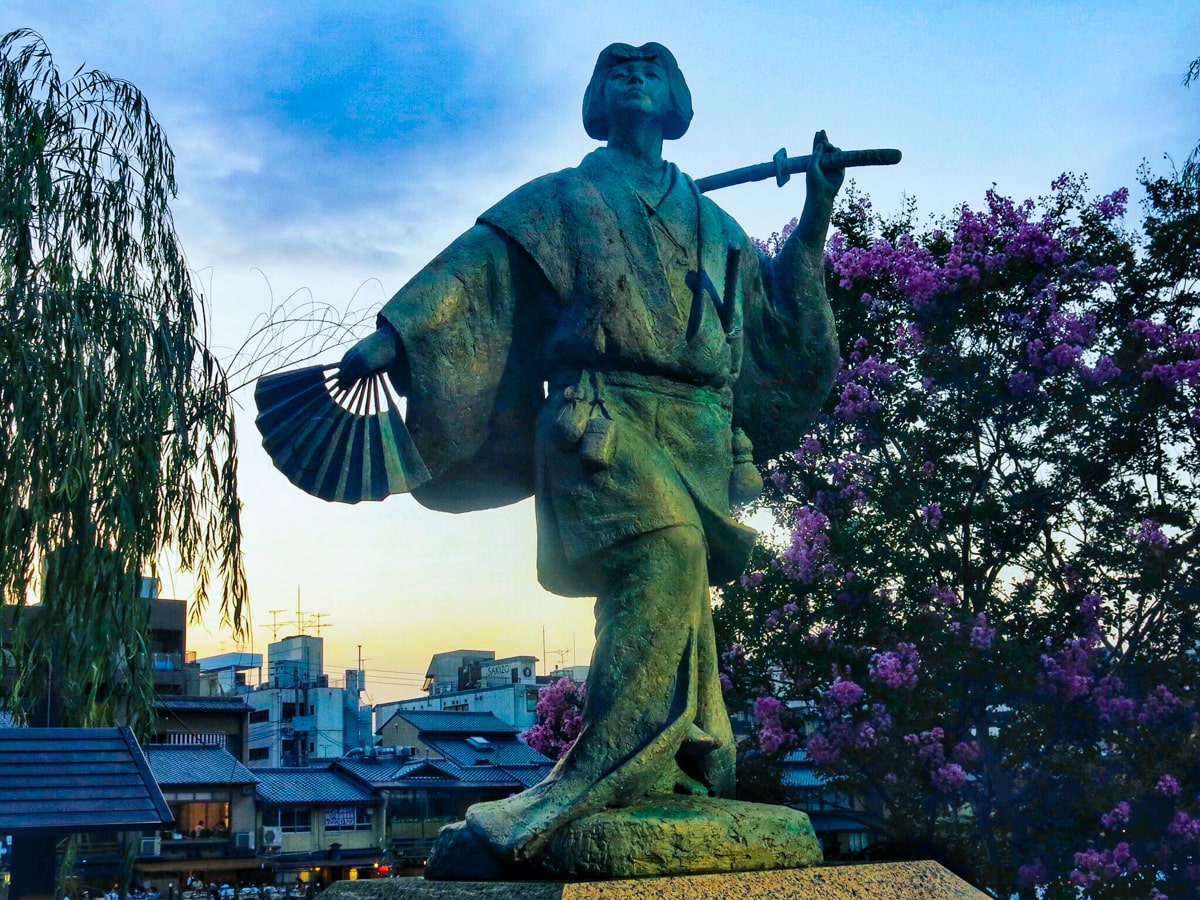 Tokyo, much like the rest of Japan, has four distinct seasons: spring, summer, autumn, and winter. Throughout the summer months, the Japanese capital gets hot and muggy, only amplified by the Urban Heat Island effect with its many closely compacted buildings and temperatures can rise to highs of around 35°C.
Winters are usually fairly mild, with little chance of snow, but when it does, the city embraces it. Temperatures during January, the coldest month, have an average daily temperature of 8°C.
The weather in Kyoto is not dissimilar to the capital, with summers fairly hot and humid. Unlike Tokyo however, the more green and open spaces in Kyoto help combat the heat. Temperatures climb to around 35°C during the Summer months, and humidity can be high. August is Kyoto's hottest month and is only increased by the thermal inertia of the sea.
The rainiest months in Kyoto are June and July, and from then until October, there are pretty high chances of typhoons. During the winter months, Kyoto can drop into a deep freeze and is usually far colder than Tokyo. Unlike Tokyo, light snow isn't uncommon in Kyoto, though it rarely falls heavy enough to stick.
Winner of this round: Kyoto!
Tokyo needs to get its game face on here or it'll end up being a thrashing in this Tokyo vs Kyoto showdown.
While the overall weather patterns tend to be quite similar between Tokyo and Kyoto, the design and construction of the cities really affect how the weather can be enjoyed or battled.
The humid temperatures of Japanese summers are far easier to enjoy in Kyoto, thanks to the open-air spaces and all of the open green spaces. This same summer can be a little stuffy and overwhelming when in the concrete jungle of Tokyo.
Tokyo 2 – Kyoto 3
Best City To Be Around Nature: Tokyo or Kyoto?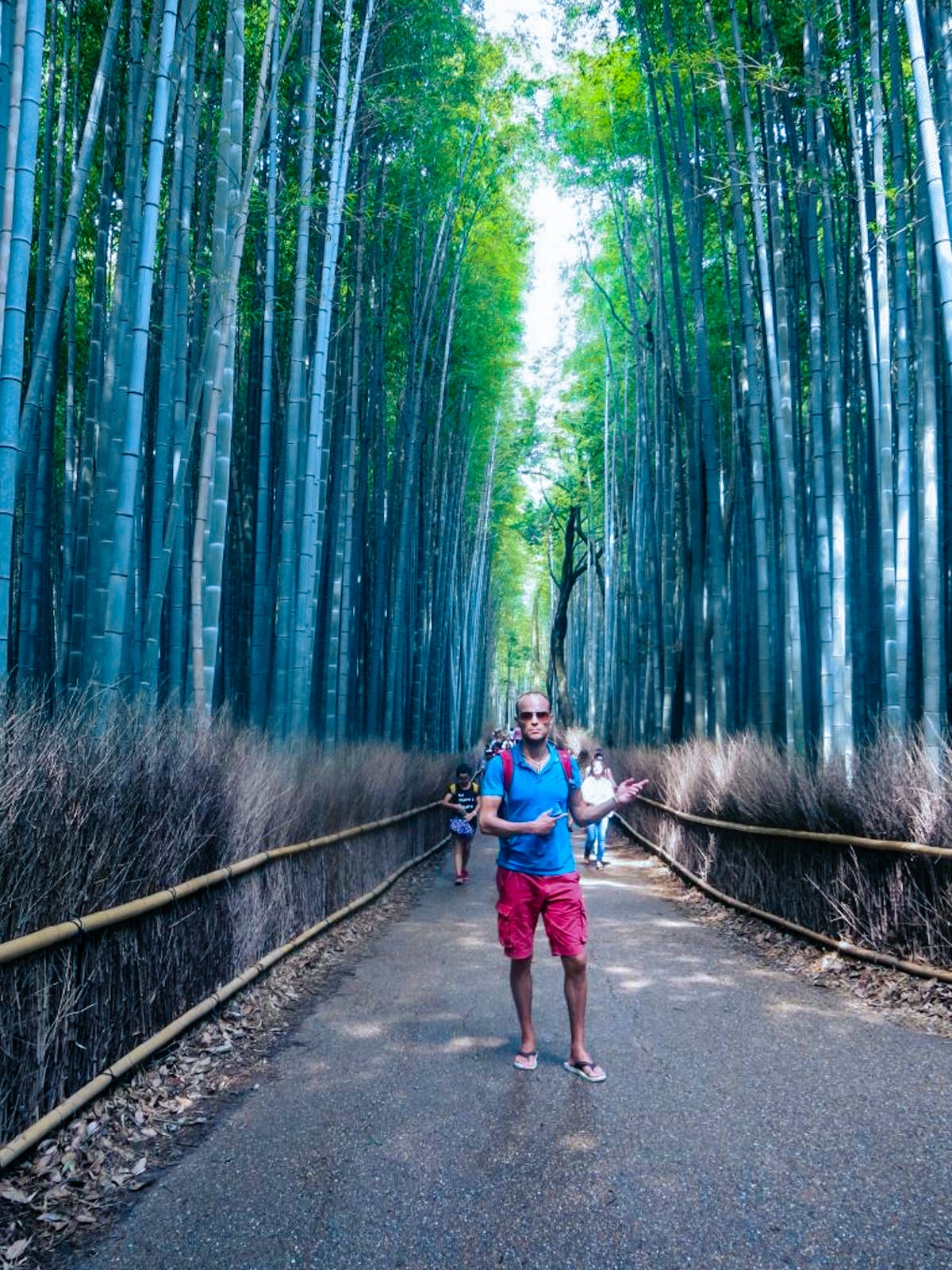 'Land of The Rising Sun,' the Japanese nickname and etymological link says everything about the country's relationship with nature. With strong Shinto and Buddhist links to the natural world around them, the culture of respecting nature as a living entity is strong among the Japanese people.
Whether it's the rolling hills, mountains, numerous lakes or even the local city park, you're never too far away from mother nature in Japan. Just ask the Okinawans down in the Japanese islands who are officially the healthiest people on earth, what their secret to eternal youth is!
Nature Spots in Tokyo
Even within a huge modern capital city such as Tokyo, there can be green spaces if you know where to look. These can be a nice antidote to all the concrete, glass and steel that surrounds you when travelling through Tokyo.
Meiji Jingu Shrine and its surrounding woodland is a haven in the heart of Tokyo. The shrine is surrounded by Yoyogi Park, a man-made forest that provides a peaceful escape from the modern streets of the city. The park is home to many species of birds you won't find elsewhere in Tokyo, making it attractive to bird watchers and nature lovers alike.
Todoroki Ravine Park. It's hard to believe that this valley-like ravine is in the heart of the city. Surrounded by lush bamboo forests and a bisecting river flowing through, it's known as the oasis of Tokyo and is the perfect green escape from the city.
Shinjuku Gyo-en, a former feudal lord estate, makes for a great nature spot in the centre of the capital. The 58.3-hectare park is made up of English, French and Japanese garden styles and also has a plethora of flora and thousands of trees. Shinjuku Gyo-en is an ideal spot to view the famous cherry blossoms the country is so famous for.
Nature Spots in Kyoto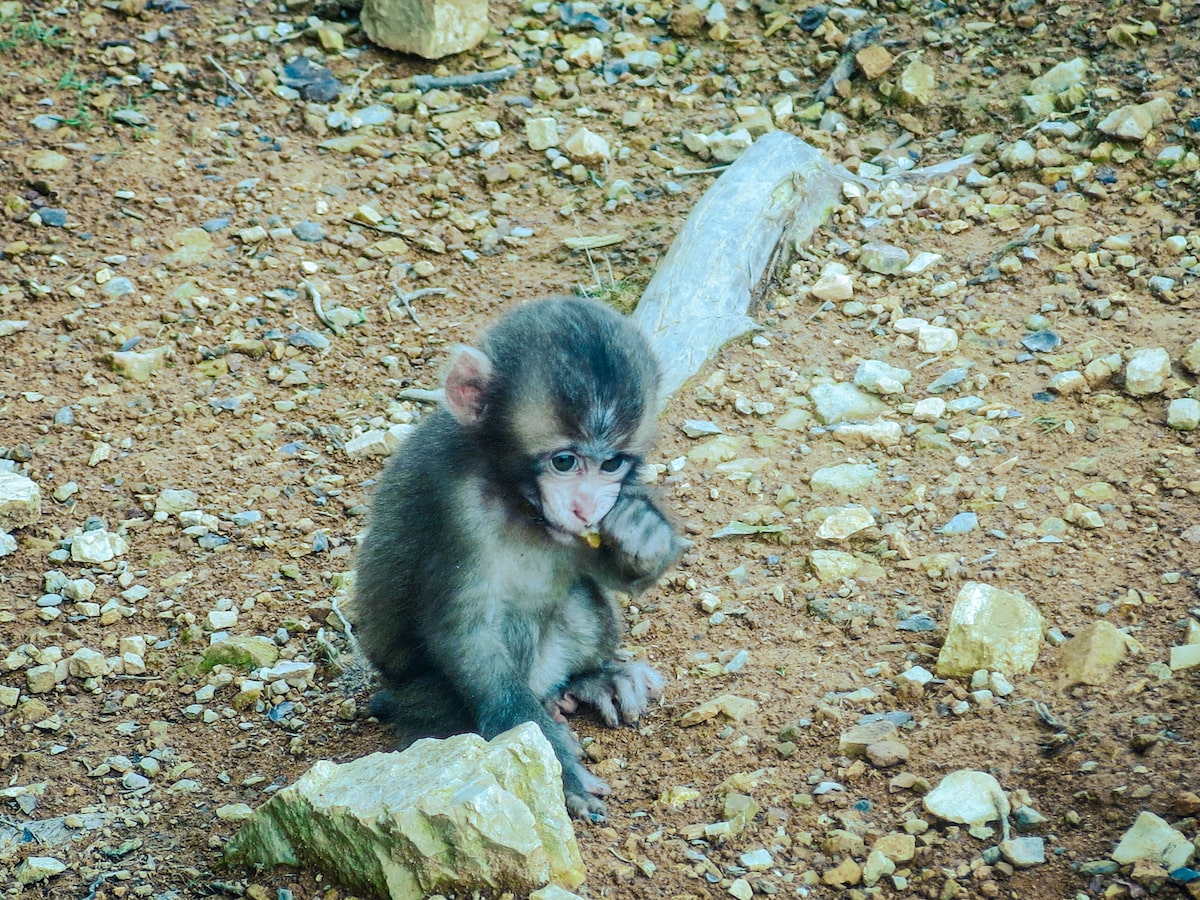 The town of Kyoto is a place of natural beauty. There are far more nature spots in Kyoto other than the obvious famous attractions such as Fushimi Inari Shrine and Arashiyama – as beautiful as they certainly are.
Philosopher's Walk. An overlooked area of Kyoto is the route known in English as the Philosopher's Walk. This path along a blossom tree-lined canal is an area of stunning beauty and calming surroundings. Vivid green during the summer and pleasant pink cherry in autumn, the Philosopher's Walk is the gift that keeps on giving.
Kyoto Botanical Gardens. Although technically not a natural nature spot, the Kyoto Botanical Gardens is an undeniably picturesque place and has the status of being the oldest and most comprehensive public botanical garden in Japan. The ever-changing flora on display in the gardens makes it a joy for those who care for such things.
Maruyama Park. The oldest city park in Kyoto offers a quaint and lovely spot to escape the city streets. Opened in 1886, the park surrounds a central pond and is home to winding paths, numerous trees, and is surrounded by the natural hills that surround the city.
Winner of this round: Kyoto!
When it comes to where is better for nature lovers between Tokyo and Kyoto; the old capital's green spaces provide a welcome relief to those who get stressed out easily in big, busy cities. While Tokyo does have its fair share of city parks and green spaces, its modern metropolis simply takes over and becomes a city of concrete and steel.
On the other hand, Kyoto seems to have withheld that sense of open space and natural greenery. The city is a stumbling distance from the beautiful Arashiyama area of Kyoto and the surrounding hills. Those who come to Japan for stunning nature spots will find Kyoto far more accommodating than the capital.
Tokyo 2 – Kyoto 4
The old capital is just showboating now…
Tokyo vs Kyoto: Nightlife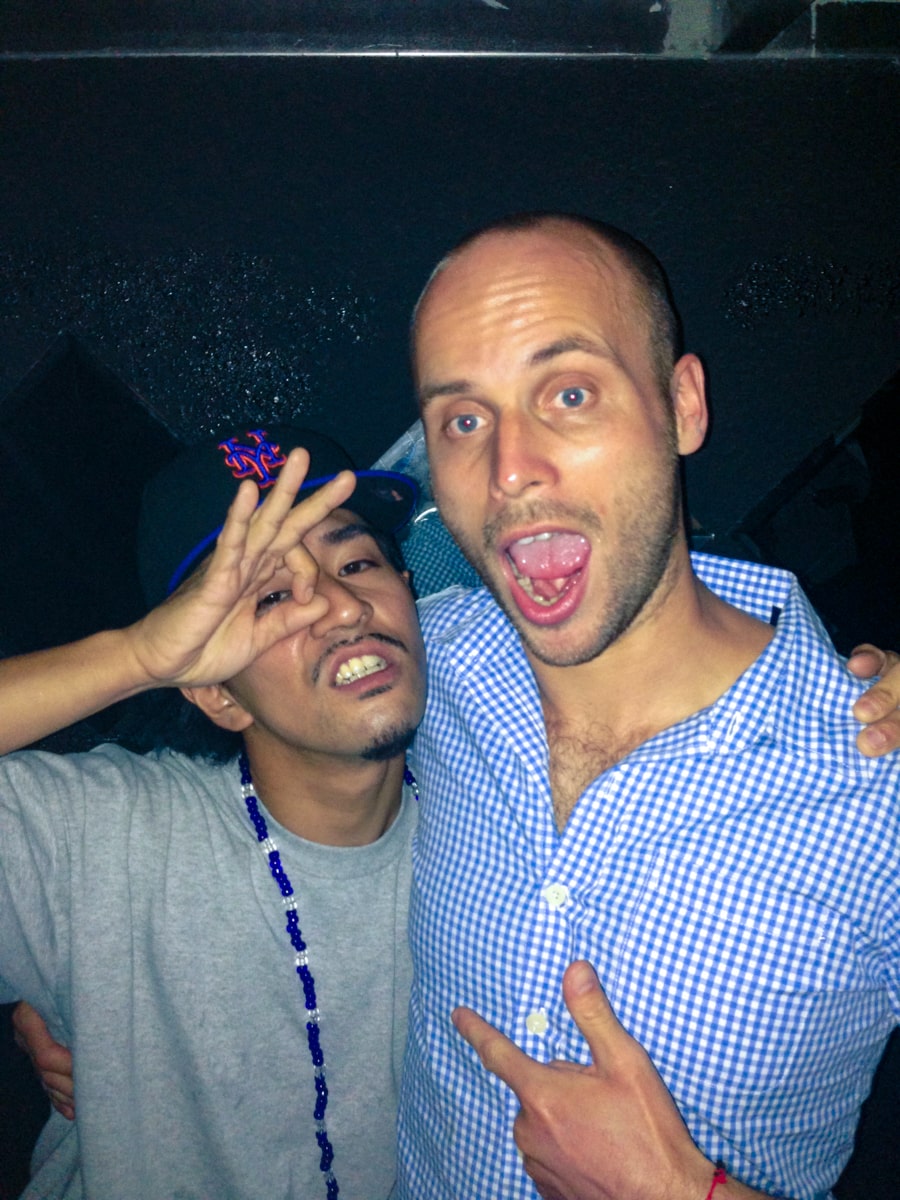 With fluorescent lights, sensory-overloaded streets, karaoke and sake, nightlife in Japan is as much part of the cultural identity as Sumo or Sushi. A pub-like culture exists in Japan through its izakaya – an informal Japanese bar that serves booze and snacks.
Although lovers of sake, the Japanese also are huge drinkers of whiskeys, gins and even a modest craft beer.
Nightlife in Tokyo
Tokyo is the beating heart of Japanese nightlife; whether you want a quiet bar, a super-club or something in between; the Japanese capital has it all. Each district in the city offers its own Tokyo nightlife experience and, depending on what experience you want, may determine where you go.
Shinjuku. The district of Shinjuku is what you picture when you imagine the bright lights and neon signs of Tokyo's nightlife; streets are peppered with hundreds of bars, nightclubs and massage parlours. Known for its red-light district of Kabukicho, Shinjuku has a party atmosphere that is often unmatched anywhere else in the city.
Shibuya. The district of Shibuya is more popular with the younger crowd, with numerous nightclubs, bars, and dance lounges. Shibuya is often seen as far more accessible for non-Japanese night goers and is less seedy than the Kabukicho district.
The Ginza district is the place for a far more upmarket experience of Tokyo nightlife. Cocktail bars, upscale host and hostess bars and hefty bar bills. Without a general grasp of the Japanese language, you may find some of these establishments a little far too exclusive.
Roppongi. If you're looking for a more touristic side to Tokyo's nightlife, the Roppongi district is the ideal area of the city to go to. This area has a large concentration of foreign-friendly nightclubs, including the famous V2 Tokyo, the most popular nightclub in Roppongi.
If you find yourself stumbling back to your hotel after a great night out and can't be bothered to make the journey, why not crash in a local internet cafe? Yes, you read right; 24hr internet cafes provide cubicles that can be rented by the hour – often cheaper than apartment rental fees or hotels; this has given rise to a class of homeless people known as "Net cafe refugees" who live within these cafes and cubicles.
The youth of Tokyo would probably roll their eyes at even the suggestion of a Tokyo vs Kyoto conversation.
Nightlife in Kyoto
Although not as intense and full-on as Tokyo, Kyoto has its own enjoyable nightlife scene, which provides a great way to relax and enjoy yourself once the sun goes down.
The Gion corner provides traditional Japanese entertainment in the city. This classical theatre hosts performing arts shows that include Kyo-mai dance performed by Maiko dancers – something a little different compared to the booming bass of a local club.
World. However, if that booming bass is what you're seeking, then 'World' is the place to go. The biggest club in Kyoto, World is a two-storey club that has spacious dance floors and a long list of famous DJ sets and even lockers to keep your valuables safe as you party the night away.
Club Metro is another of the most famous clubs in Kyoto, hosting and playing a range of house and techno nights. The club also has its fair share of artistic events that make a change to the average Friday night party-goer.
If you're feeling a little nostalgic for a traditional English pub, Kyoto's Pig and Whistle pub is popular with expats, tourists and even English-speaking Japanese. The pub hosts many live music events, helping that Japanese beer go down that little bit easier.
Winner of the final Tokyo vs Kyoto round: Tokyo!
A noble consolation goal for the capital in the final round of the great Tokyo vs Kyoto battle of Japan!
Kyoto has its own booming nightlife scene; one that is more than capable of showing you a good time once the sun goes down. Yet, Tokyo nightlife is on a whole other level and is quite simply a city that never sleeps. Mega clubs, endless bars and a range of nightlife experiences make it one of the best cities in the world for nightlife.
Final score: Tokyo 3 – Kyoto 4
Tokyo In a Nutshell
Tokyo is a powerhouse, while at the time a city of contradictions. Much like most major capitals the world, it stands alone from the rest of Japan. On the cutting edge of technology, modernity and internationalism, Tokyo is the forerunner for much of what's new in the capitalist world.
On the other hand, it is a city of tradition that has been reborn in the post-war world, taking with it the ideals of Shinto, Buddhism and Japanese respect. In Tokyo, you will find a rainbow of absurdities, creativity, progressive thoughts and humble Asian tradition.
Don't forget to purchase pocket WiFi in Japan if you want to stay connected with your loved ones, and brag about your latest noodles dish.
Kyoto In a Nutshell
Kyoto, in many ways, is the perfect Japanese city, never committing to one identity or the other. Holding onto its beautiful nature and its historical past, both untouched by the hands of time or war, it has propelled itself into the 21st century without losing its Japanese subtleties.
Flowing under the radar of mass industrialism, Kyoto has dodged the bright lights while still opening its doors to the rest of the world. If you want an all-rounded experience of Japan, with its tradition, history, Japanese architecture and its finger still on the pulse of nature, Kyoto it is.
Tokyo or Kyoto: Final Thoughts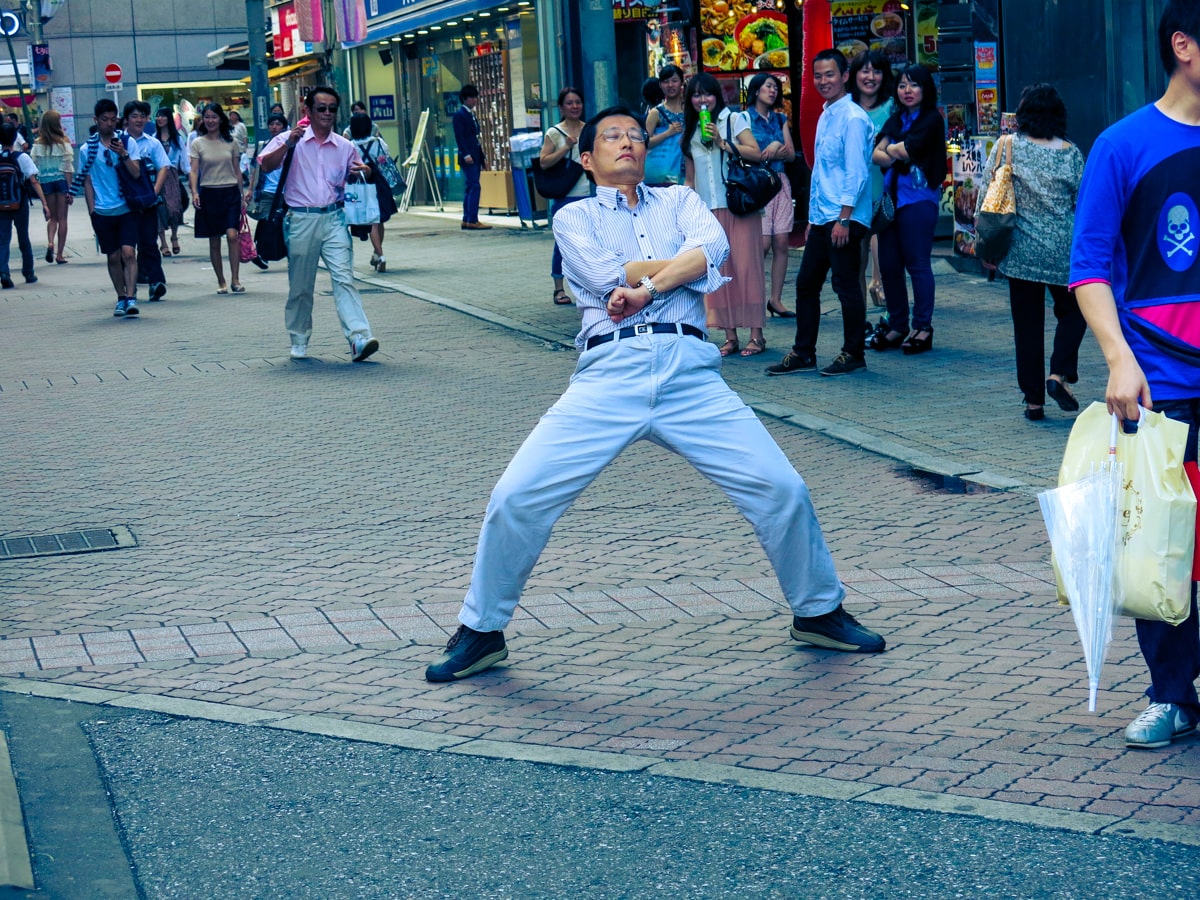 Well, that was fun (and long and slightly stressful), but the Tokyo vs Kyoto war finally has a victor and no more blogging blood shall be shed.
Kyoto is on top of the podium, and Tokyo put in a solid performance but it wasn't meant to be.
I sincerely love both Tokyo and Kyoto and I think that I have proven that they are both worthy of a victory in their own right.
This simply came down to a case of personal preference and for me, as someone who has tried to live in 2 huge cities (Mexico City and Bangkok), and then opted to live in relatively small Chiang Mai – I prefer Kyoto's smaller size, how it's held onto its traditional culture, and the more concentrated green/nature edged it.
It was a well-fought fight and I'd accept Tokyo as your winner if that's more your cup of matcha.
Hopefully, now you'll be armed with the knowledge of which is better to visit; Tokyo or Kyoto for your personal tastes, dislikes and budget.
More Japan-Related Content: