Tokyo vs Kyoto: The BEST (& Worst) Of The 2 Cities!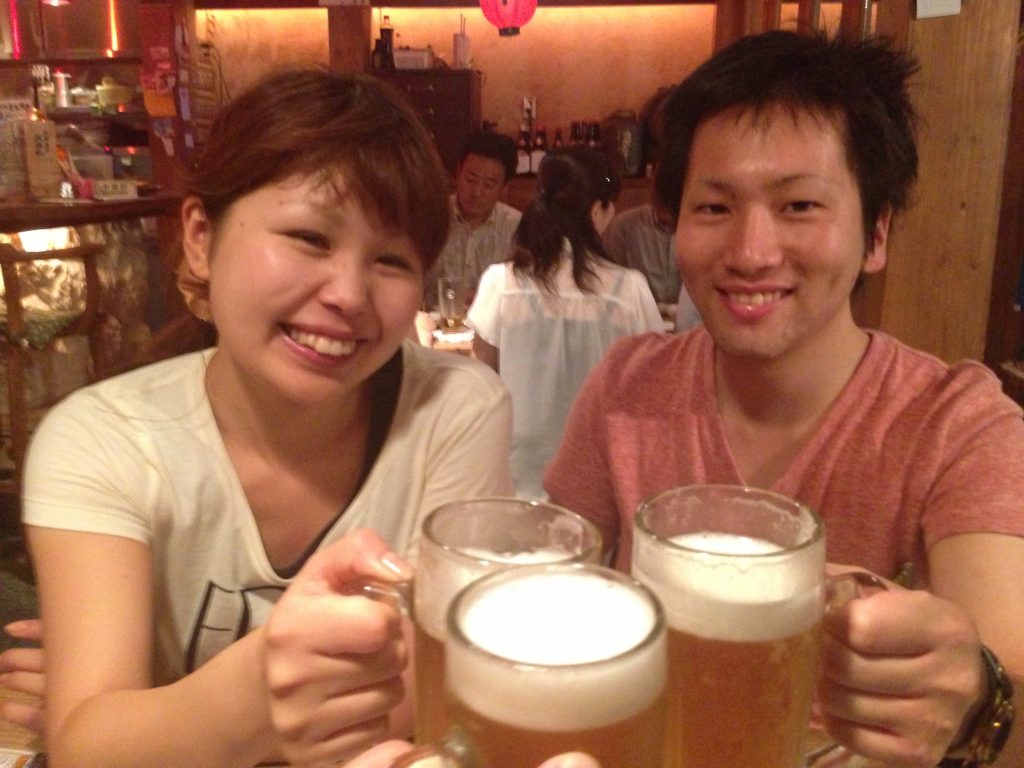 Tokyo vs Kyoto: Japan's current capital city up against the former. Two titans of tourism that stand alone for their own valid reasons, the pair of them with their own character, both aching to seduce you into a visit.
While we all like to have our cake and eat it when it comes to visiting a new country, time restraints often result in us having to choose between two places.
After visiting both Kyoto and Tokyo I do have my favourite, although both of them are worthy of a trip in their own right.
If you're currently confused about the Tokyo vs Kyoto contention and only have enough time in your Japan itinerary to visit one, I promise by the end of this article you will have a good sense of which city is best for you and your personal preferences when you travel.
Tokyo vs Kyoto: Traditional Japanese Culture
Tokyo, formerly known as Edo, has been the capital of Japan since 1868. Originally a small fishing port, the city grew into the metropolis you see today, rising phoenix-like from two major catastrophes; the Great Kantō earthquake and the bombing throughout the Second World War.
Both of these events dictated the overall look of the city and even its cultural feel.
Standing as Japan's capital from the latter 19th century onwards, Tokyo has always had one eye looking out west and has drawn influence from this. Although unmistakably Japanese, Tokyo is an international city that has drawn economic strength from the west through its post-war American occupation.
Kyoto, Japan's original capital city, is located in the Kansai region of Japan and was originally called Heian-kyō.
Untouched by the ravages of national disasters or American firebombing, Kyoto retains a far more traditional feel to its city, this bit of luck gives it a very traditional feel for this first round of Tokyo vs Kyoto.
A harbourer of Japanese culture, Kyoto is the Japan many of us envision; small temples, colourful shrines and old Japanese neighbourhoods.
Traditional Tokyo
The Japanese capital of Tokyo was all but flattened by American bombing during the Second World War – a result of a deadly combination of incendiary bombs and wooden structures.
Throughout the post-war years, Tokyo was built up through modern design and looked at as a "city of the future". This fast turnaround enabled Tokyo to host the Olympic games a mere 19 years later, in 1964.
The culture that grew from this forward-thinking city was one of economic growth and commerce, something that can be seen in modern Tokyo. Tokyo has become one of the largest international financial centres in the entire world, and along with London and New York, it is one of the command centres for the world economy. 
This 24/7 way of working has given birth to the Tokyo work ethic, where native Japanese work incredibly long days and weeks.
This high-rise, skyscraper image of Tokyo has taken over from any traditional image of Japan. With the birth of modern technology, it's Japan and, specifically, Tokyo that led the way. Whether it's Sony or Toshiba or the development of robotic technology, this has blended into the international identity of Tokyo.
Tokyo still retains some elements of its older Japanese traditional way of life, and the Imperial Palace is a perfect example of this. Home to the Emperor and the ruling royal family, the Imperial Palace was constructed on the grounds of the ancient Edo castle and is the centre of Japanese royal power.
Along with many of the capital's buildings, the Sensō-ji temple was destroyed by American bombing and had to be rebuilt during the city's modern era. This is a metaphor for Tokyo as a whole, where ancient Japanese traditional buildings stand; there are often re-built and more modern versions of their ancient counterparts.
Probably the most traditional area of the Japanese capital has to be the Asakusa district. Home to the Sensō-ji temple and many other Shinto and Buddhist shrines, Asakua retains that older tradition of craft shops and street-food stalls as well as being home to many of the city's traditional festivals.
Traditional Kyoto
The running theme of pre-and post-Second World War Japan is the real measure of the cultural shift within the country. Kyoto itself was put onto the list as a possible target for the Americans when choosing where to drop the new atomic bomb.
However, it was taken off the list at the last minute, based on the fact it held no strategic military basis, and its destruction would be seen as a crime against culture and would only prolong the Japanese will to fight.
Based on this decision made nearly 80 years ago, much of Kyoto's ancient architecture, temples and infrastructure have survived into the 21st century. Unlike Tokyo, Kyoto's tangible history goes back through the centuries, and much of this infrastructure is original and has dodged the super skyscraping modern cityscape that has succumbed to Tokyo.
If we look at Kyoto's numerous shrines and temples, the deep rich culture of Japan shines back through the centuries. One of the oldest of these Kyoto shrines is the Kamigamo Shrine on the banks of the Kamo River in north Kyoto. Dating from the late 7th century, this shrine is one the oldest in all of Japan and holds UNESCO status.
Kyoto is also home to a number of Geisha, or "Geiko" as they are known in Kyoto, and while many play up to the tourists, you can also find the real deal within the city. Trained in traditional instruments, dance, and parlour games, the Geishas in Kyoto often perform in the many festivals and private ceremonies in the tea houses.
Tea houses, or Ochaya as they are known in Japanese, are traditional private entertainment houses that are famous within Kyoto, and now, wider Japan. Once quite private and exclusive places, many Ochaya are opening themselves up to foreigners – a real window onto traditional Japanese culture.
Winner of this round: Kyoto!
The first point goes to Kyoto.
When it comes to traditional Japanese culture, there's a clear winner between Tokyo vs Kyoto. Tokyo is a colossal city and a powerhouse of modern Japanese culture; this is undeniable. This modern Japanese character of epic skyscrapers, technological masters and 24/7 workaholic weeks has taken on its own identity.
When it comes to the traditional image of Japan; ancient temples, Shinto religion, Geishas and a historic capital inhabited by the Samurai, Kyoto always comes out on top. Untouched by the hands of war and time, Kyoto is a time capsule of over a thousand years of Japanese culture, whereas Tokyo is the mid 20th and 21st-century Japanese city bulldozing its way into modernity.
Tokyo 0 – Kyoto 1
Tokyo vs Kyoto: Size and Population
The image of overpopulated Asia springs to mind when we think of Japan; a sea of people and congested streets is never far from our thoughts and with the capital Tokyo, this is pretty accurate.
Huge population hubs can really affect a visitor's enjoyment of a place. The manic streets of capitals such as London, New Delhi, Bangkok and, of course, Tokyo really define how you experience somewhere, and not always for the better.  
Size and Population of Tokyo
The Japanese capital of Tokyo has an eye-watering high and dense population, tipping the scales at just under 14 million people. This megacity status really affects how you digest your Tokyo experience; it can be a thrill for some and a real drawback for others. 
That Instagramble shot of Shibuya Crossing is exciting to many, while others find it an agoraphobic nightmare of overcrowding and simply an annoying byproduct of an over-the-top city lifestyle. Whichever camp you're in, the current capital is clearly more well-known in popular culture, could it possibly be an equaliser in this epic Tokyo vs Kyoto battle?
Rush hour is famously congested in Tokyo, making travelling across the city a little bit of a traumatic experience for many. While Japanese sensibility is a little more conservative and is not quite like travelling in the London tube or New York subway, the sheer volume of people can have an impact on your experience of the city.
Size and Population of Kyoto
On the flip side, the population of Kyoto is at a slimming 1.47 million, a fraction of the size of Japan's capital. Its lack of congested streets and overwhelming crushing trains really does affect how you experience not only the city but the country as a whole.
The fewer people, or should we say, the more naturally populated a city, the easier it is to experience somewhere for what it really is. For example, the overwhelming crowds at Sensō-ji Temple in Tokyo can really take away from the relaxing Shinto experience of the temple – a jaw-dropping 30 million people visit here every year.
Whereas Japan's oldest religious site, the Kamigamo Shrine, takes in a trickle of people every day, keeping to its laid back ambience. This is, arguably, how you're supposed to take in your surroundings, especially when it comes to such sacred locations as the Kamigamo Shrine.
Travelling across the city on its public transport is a far less chaotic experience in Kyoto; this way, you can really take in the attractions and sights you are trying to absorb, a much easier task when you're not swamped by the overpopulated streets of a major Japanese city.
Winner of this round: Kyoto!
It isn't hard to see that when it comes to the population numbers, Kyoto really comes out on top. The overpopulated capital streets of Tokyo can really have a detrimental effect on your experience in the city, admittedly this is down to personal preference (a big factor in Tokyo vs Kyoto or any comparison) so feel free to adjust the score accordingly.  
Whether this is down to the overcrowded public transport or crowds on the streets, Tokyo is a monster of a global city, and it can quickly swallow you up. Kyoto on the other hand, although a city in its own right, is far more laidback and manageable.
Tokyo 0 – Kyoto 2
Tokyo vs Kyoto: Transport
Japan has some of the most advanced transport systems in the world which are famed for being efficient, punctual and clean. These include the intercity and cross country rail networks, buses and local trams.
As two major cities, both Tokyo and Kyoto have their own versions of transportation networks and are similar in some ways and different in others.
Let's break down Tokyo vs Kyoto in terms of transport and see who comes out on top.
Transport in Tokyo
The railway is Tokyo's primary mode of transport and 40 million passengers pass through its stations every day, making it the busiest network in the entire world. Tokyo is also home to 882 interconnected rail stations in the wider Tokyo metropolis, with 282 of them being underground subway stations.
These rail networks crisscross the city from all directions, making it incredibly easy to travel across Tokyo, no matter where you want to go. Trains also turn up within hundredths of a second to their timetable, showing the accuracy and punctuality of Tokyo rail.
Aside from the in-depth rail network, the Japanese capital also has a selection of secondary transport options. Buses operate services throughout the city and are usually used as a shuttle between stations. These Toei buses usually have a fixed fare of ¥210, no matter the number of stops you make.
Tokyo used to have hundreds of trams and tramlines; now the city only has one, the Toden Arakawa Line. The Toden Arakawa Line has thirty stations and is a light railway for getting around the city.
Transport in Kyoto
Much like other major Japanese cities, Kyoto is served by a variety of different transport options. Similar to the capital, Kyoto's main transport option is the railway. Kyoto is served by six train lines, many of which are used for intercity travel but can also be used to get around the city of Kyoto too. Kyōto Station is the main transport hub in the city and one of the largest buildings in the entire country.
Kyoto's bus network is also extremely extensive, allowing you to travel pretty much anywhere in the city. While these routes cover all of Kyoto, many find using the trains and subway routes far quicker and easier. Taxi services in Kyoto are pretty plentiful and reasonably priced as fares go, it can also be a far better transport choice if there is a group of you.
Where Kyoto really shines is its cyclability. The openness of the city twinned with its flat landscape and pleasant weather means that getting around on two wheels is always a great way to travel across Kyoto – something that is often taken up by the locals.
Winner of this round: Tokyo!
It's getting saucy in the Tokyo vs Kyoto grudge match, as the capital finally gets a score on the board…
Although Kyoto has a strong and efficient transport network, Japan's capital Tokyo just edges this section. The world-class network of trains and subways that allows travel across Tokyo is unmatched by anything else.
The sheer volume of people using this Tokyo transport network shows just how efficient it really is. With no late delays and pinpoint accuracy, the Tokyo train service can not be beaten.
For a more relaxing way of getting around a city, Kyoto has its undoubted attraction, and if you're looking for a city you can cycle around, Kyoto it is. Overall, Tokyo's world-beating citywide transport services are some of the very best.
Tokyo 1 – Kyoto 2
Tokyo vs Kyoto: Budget
Japan as a whole can be a famously expensive place to visit, with Tokyo being one of the more expensive cities to live in in the world. Japan's currency is the Yen and comes in 1,000, 5,000 and 10,000 notes and 1, 5, 10, 50, 100, 500 coins. Although currencies can fluctuate, you will likely be able to get ¥110 for one US dollar.
In this next round of Tokyo vs Kyoto, let's take a look at how far your Yen will go in each city.
Tokyo Travel Cost
Accommodation. The cost of accommodation in Tokyo depends hugely on where you stay and what type of lodgings you choose. As the largest city in Japan, Tokyo has something to suit every budget from five-star hotels to budget homestays and hostels.
If you're travelling on a shoestring, a night in a dorm room can cost as little as ¥2,000; for an upmarket hotel room in Tokyo, you will pay around ¥50,000.
Eating out. As is the case with many major capitals or cities around the world, food can be a touch higher in Tokyo compared to the rest of the country. From small street vendors to elaborate Michelin star restaurants, Tokyo has a wide plethora of choices when it comes to food.
Transport. The cost of transportation in Tokyo can be broken down into local subways and buses or longer and more expensive 'bullet train' journeys. A journey on a bus costs around 200 Yen and between 170 and 350 on the subway. You can also use monthly or daily passes to reap some discounts on your travels too.
Kyoto Travel Cost
Accommodation. In stark contrast to Tokyo, Kyoto is one of the more affordable places to visit in Japan. Accommodation here can also be found in numerous different forms; from hotels, hostels and traditional Ryokan inns. Generally, you can expect rooms to be about 30% to 50% cheaper in Kyoto vs Tokyo. Kyoto is full of guesthouses that welcome foreigners, costing between ¥2,000 and ¥5,00 for standard rooms.
Eating out. The food situation tells a similar story, with numerous cheap shakudo (all-around restaurants) and other options up for grabs; eating in Kyoto doesn't have to be an expensive affair. Kyoto cafes are also well celebrated for being some of the cheapest cafes in the developed world.
Transport. Kyoto's public transport network is also extremely affordable and when travelling in a group, more so. For a one-day bus pass, you'll pay around 230 Yen and an average taxi journey across the city costs up to ¥1,500.
Winner of this round: Kyoto!
And the ancient Japanese capital pulls ahead again. What a blow for Tokyo.
When it comes down to comparing the cost of Tokyo vs Kyoto, the latter will always come out on top as the most affordable city. Generally speaking, Kyoto is 30% cheaper than Tokyo across the board. If money is no object, or you yourself have a larger budget, then Tokyo is a great place to splash some cash. Those who want to keep within budget might find Kyoto better suited.
Tokyo 1 – Kyoto 3
Tokyo vs Kyoto: Famous Japan Landmarks
One of the most unique cultures and civilisations on the planet, Japan is home to a wide range of landmarks and must-see sights. From ancient and historic landmarks to modern points of interest, Tokyo and Kyoto have them all. 
With one being the modern-day capital city and the other the historical capital of Japan, Tokyo and Kyoto are some of the best places in Japan to see a real cross-section of Japanese history and culture.
As we get closer to deciding the winner of Tokyo vs Kyoto, it's time to take a look at the most famous Japanese landmarks in each of these cities.
5 Landmarks of Tokyo
As the modern capital of Japan, Tokyo is home to many of the country's most famous landmarks and attractions. Scattered across the city, some are historical or ancient landmarks that have stood here for centuries, while others are feats of modern architecture and have developed reputations in these technologically progressive times.
1. Asakusa
Asakusa is the traditional downtown area of Tokyo, home to a range of temples and the epicentre for many religious festivals held in Tokyo. The area was badly damaged during the Second World War but was rebuilt and preserved for prosperity.
Although much of the city is made up of post-war constructions, Asakusa is mainly home to 50s and 60s buildings; some of the city's oldest. Many restaurants, arts and craft shops and stores can also be found in Asakusa, making it an attractive place to visit for tourists, especially budget backpackers.
Know Before You Go:
Location – Asakusa is on the northeast fringe of central Tokyo.
Time needed – Set aside a good few hours to take in all of the district's sights. It also wouldn't hurt to stop here overnight to really experience Asakusa coming alive in the evenings. 
Getting there – You can take the subway along the Tokyo Metro Ginza Line to Asakusa.
2. Tokyo Skytree
The tallest structure in all of Japan and one of the tallest in the world, the Tokyo Skytree is a defining image of the Tokyo skyline and offers breathtaking views of the city from its viewing platforms. As well as a place to catch a glance of the city's skyline, there's also a restaurant and an aquarium at its base.
Know Before You Go:
Location – The Skytree is located between Tokyo Skytree Station (formerly known as Narihirabashi Station) on the Tobu Isesaki Line (nicknamed the Tokyo Skytree Line), and Oshiage Station on the Asakusa Subway Line, Hanzomon Subway Line and Keisei Oshiage Line.
Cost – First observatory: 2100 yen (weekdays), 2300 yen (weekends and holidays)

Both observatories: 3100 yen (weekdays), and 3400 yen (weekends and holidays). Fast Skytree Single Ticket (first observatory): 3200 yen Fast Skytree Combo Ticket (both observatories): 4200 yen.
Opening hours: 10:00 to 20:00 (entry until 19:00)
Time needed: Just to observe the great views, you should only need an hour or so.
Getting there: Jump on the train to Tokyo Skytree Station.
3. Shibuya Crossing
Possibly one of the capital's most iconic sights, the Shibuya Crossing is the world's busiest pedestrian crossing, with as many as 3,000 people crossing at one time. Similar to that of Times Square or London's Piccadilly Circus, huge tv screens hang from buildings as well as giant advertising signs.
As mentioned above, Shibuya has gone viral on multiple occasions and Koyoto is in danger of losing a point here already in the Tokyo vs Kyoto landmark round. Everything here screams modern Japan; the bright lights, the huge crowds and the fact that the world's busiest Starbucks is only yards away.   
Know Before You Go:
Location – Shibuya Station's Hachiko exit.
Getting there – Taking the train to the Shibuya Station is the best way of getting to the Shibuya Crossing.
4. Senso-ji
The oldest Buddhist temple in all of Tokyo, the Senso-ji draws in thousands of visitors every year. Located in the Asakusa region, the temple was first constructed during the 10th century, making it one of the oldest temples in all of Japan.
When you're approaching the temple, you'll pass the Kaminarimon (Thunder Gate), a symbol of the temple, Asakusa region and of Tokyo itself.
Once you're inside the outer walls, there is a 200-meter shopping street known as Nakamise. Here you can buy a range of souvenirs and bespoke Japanese items.
Various festivals are held here every year too, the most popular one being the Sanja Matsuri. This festival takes place over the third full weekend in May and is held in celebration of the founding of the temple.
Know Before You Go:
Location – Sensoji Temple is a few steps from Asakusa Station.
Cost – Free
Opening hours

Main hall – 6:00 to 17:00 (from 6:30 from October to March)

Temple grounds – Always open

Getting there – Make for Ginza Line Asakusa Station and take Exit 1.
5. Tokyo Imperial Palace
Arguably one of the most iconic landmarks in all of Tokyo, the Tokyo Imperial Palace sits in the centre of the city. Residency of the Japanese royal family, the palace stands on the former grounds of the Edo Castle.
The inner grounds are generally not open to the public, but you might be able to get in on special occasions. You can, however, explore the other grounds of the palace, including the iconic Meganebashi (Eyeglass Bridge) – a stone bridge that crosses the water inside the palace grounds. You can also join a guided tour of the Tokyo Imperial Palace, in English or Japanese.
Know Before You Go:
Location – Located in the centre of the city, a five-minute walk west of Tokyo station.
Cost – Free entry
Opening hours – 9-11:15am, 1:30 – 2:45pm
Time needed – At least two hours to see the entire grounds.
Getting there – Only a few minutes' walk from Tokyo Station.
5 Landmarks of Kyoto
Ok, old capital; you're on the ropes a bit after that round. What landmarks have you got at your disposal to cover some more ground in this epic Tokyo vs Kyoto contest?
The previous capital of Japan, Kyoto has its own fair share of must-see landmarks and citywide attractions. A far older settlement, Kyoto has numerous ancient landmarks, temples and shrines that sit side by side with some newer additions. 
1. Fushimi Inari Taisha Shrine
This ancient Shinto shrine sits at the base of the Inari mountain and is dedicated to the deity Inari, the god of rice and harvest. This shrine is made up of an endless row of vibrant orange torii gates that lead up to the mountain, gates that have become a lasting image of Kyoto and Japan and it has recently been doing the rounds on Insta.
Images and sculptures of foxes adorn much of the shrine, as the fox is seen as a messenger between this world and the spirit one – many of these foxes are sculpted holding the key to grainers, keeping with the harvest theme.
Know Before You Go:
Location – The shrine is located in the Fushimi ward of Kyoto.
Cost – Free entrance
Opening hours – 24hrs
Time needed – 2-3 hours to walk to the top of the mountain shrine.
Getting there – It's a five-minute walk from the Kyoto train station to the shrine.
2. Kinkaku-ji Temple
Located in northern Kyoto, the Kinkaku-ji Temple is a Zen Buddhist temple, known as the temple of the Golden Pavilion; it is also one of the most popular buildings in all of Kyoto. Originally the retirement villa of Shogun Ashikaga Yoshimitsu, the building was converted into a temple in the early 1400s.
Each floor of the temple is made with a different architectural design, with the top two floors completely covered in gold leaf.
Along with the temple, visitors can also enjoy the small tea garden that serves up matcha tea and sweet treats. A small temple hall on the outside is also home to a statue of Fudo Myoo, one of the Five Wisdom Kings and protectors of Buddhism – a must-see before leaving the Kinkaku-ji Temple complex.
Know Before You Go:
Location – Kinkakuji is located in northern Kyoto in the Kita ward.
Cost – Admission is ¥400 for adults and ¥300 for children.
Opening hours – 08:30 – 17:00.
Time needed – At least an hour to look around the temple properly.
Getting there – From Kyoto station take the Kyoto City Bus number 101 or 205 in about 40 minutes.
3. Fushimi Castle
Built in the late 16th century, Fushimi Castle is a perfect example of Japanese castle construction and is a formidable sight against the Kyoto sky. It was originally built as a fortified palace and a retirement home for Toyotomi – a prolific Japanese warlord.
Suffering many sieges, fires and rebuilding projects, the castle has a very checkered past. Much of the castle we see today was rebuilt in the 20th century, and access to the interior is restricted. Being quite a distance from many of Kyoto's tourist attractions, the grounds of Fushimi Castle make for a peaceful spot for a picnic in the sun.
Know Before You Go:
Location – Located in the Fushimi Ward of Kyoto.
Cost – Free
Opening hours – N/A
Time needed – Depending on what you want from your visit, it can be a fleeting half hour or a few hours spent relaxing in the castle grounds,
Getting there – From Kyoto Station, take the Kintetsu-Kyoto Line to Kintetsu-Tambabashi Station. From there, it is a 20-minute walk to the castle.
4. Kyoto Imperial Palace
Once Japan's revered capital city, Kyoto has an imperial palace of its own, which is where the Japanese royal family lived before moving to Tokyo in 1868. The palace is set within the Kyōto-gyoen, a large parkland that creates a huge green space in the centre of the city.
The palace complex is made up of several gates, halls and gardens which can be walked around without a guide – actually entering the palace is not permitted. Alongside the Imperial Palace, the wider grounds are also home to the Kaninnomiya Mansion, home of the court nobles and the Itsukushima Shrine, set out on an island in the lake.
Know Before You Go:
Location – Located in the Kyoto Imperial Park, in the centre of Kyoto.
Cost – Free
Opening hours – Every day: 09:00 – 15:50
Time needed – A tour of the palace takes around 50 mins, but you might want some more time to explore solo.
Getting there – Kyoto Imperial Palace is a short subway ride from Kyoto Station along the Karasuma Subway Line – getting off at Marutamachi.
5. Gion District
Probably the most famous district in all of Kyoto, the Gion District is the home of the city's entertainment district, with ample bars, restaurants and most famous of all, Geishas. The Geishas of Kyoto refer to themselves as Geiko, which means essentially "a woman of art".
The Gion district also plays host to Machiya, old townhouses and Ochaya, which translates as teahouse. These teahouses are where you'll find the Geishas, who entertain guests with singing, traditional dance performances and drinking games – these are very exclusive places that can not be entered without the accompaniment of a patron of that teahouse.
Know Before You Go:
Location – Located around Shijo Avenue between Yasaka Shrine in the east and the Kamo River in the west.
Getting there – Take the number 100 or 206 bus from Kyoto station.
Winner of this round: Tokyo!
We have a game on our hands now…
Generally speaking, the Japanese capital of Tokyo has a wider number of landmarks and attractions. As it is the capital, far more money flows into the city as well as larger crowds of tourists. All of this makes the city far more geared towards tourism – though this takes away nothing from the unique Kyoto landmarks and attractions.
Tokyo 2 – Kyoto 3
Tokyo vs Kyoto: Day Trips
When it comes to finding a winner for Tokyo vs Kyoto, there is much more to your trip than what each city has to offer itself. Both are ideal jumping-off points for day trips into the surrounding areas, and basing yourself in Tokyo and Kyoto means you can see so much more of Japan and that adds to their overall pull.
5 Day Trips from Tokyo
The vast Japanese capital spills out in all four compass directions, giving you a myriad of options when it comes to day trips from Tokyo. Some are famous spots that are known famously outside Japan, whereas others are far more subtle and may even surprise you.
1. Mount Fuji
Standing just 62 miles west of Tokyo, Mount Fuji is one of the symbols of Japan and has been for centuries. The highest peak in Japan, Mount Fuji is a stunning snow-capped volcano, with an almost perfect mountain shape.
Even though there are 62 miles between the mountain and Tokyo, on clear days the mountain's profile can be seen quite clearly. Day trips from Tokyo can be easily arranged, and a two and a half hour bus journey is all it takes.
There are multiple ways you can enjoy Mount Fuji. Whether you want to conquer the great mountain and make for the summit, enjoy the lake resorts nearby or simply enjoy a close up look at one of Japan's most famous natural phenomenons.
However, if you're up for it, here's my guide: Climbing Mount Fuji: A Guide to Climbing Japan's Tallest Peak
Know Before You Go:
Location – Mount Fuji is located 62 miles west of Tokyo, in the Yamanashi Prefecture.
Cost – N/A
Time needed – It will take around two hours to get to the mountain, and the rest is down to how you want to spend your time on the mountain.
Getting there – Take the Keio express bus from Shinjuku in Tokyo, taking around two hours and costs ¥2600.
2. Pay Tribute To Hachiko
Part of Japanese legend and history is the Japanese Akita dog known as Hachiko. Hachiko has become famous across Japan and the wider world, because of its unwavering loyalty to its owner, Professor Ueno.
Every day, Hachiko used to greet Professor Ueno after work, waiting for him when arrived at the station. One day Professor Ueno didn't return – he had suffered an Intracerebral haemorrhage and died at work. Hachiko, the loyal pooch, continued to wait at the train station every day for the next nine years, nine months and fifteen days.
An Americanised version of the tale was made into a Hollywood blockbuster starring Richard Gere, bringing the story to the west. You can pay tribute to Hachiko by visiting him immortalised in stone, a statue of him stands at the famous Shibuya crossing.
You can kill two birds with one stone and visit the famous Shibuya crossing as you do so. The current capital is surely clawing a point back on the Tokyo vs Kyoto scoreboard after that heartfelt doggie tale?
Know Before You Go:
Location – Close to the Shibuya Crossing in the Shibuya ward of Tokyo.
Getting there – Sitting in one of the most famous places in Tokyo, you can make your way here via bus or taxi.
3. Enoshima Island
Enoshima Island lies just off the coast of the seaside town of Kamakura. Connected by a small landbridge, the island is a favourite getaway for both Japanese and international tourists. Famous for its shrine, park, observation tower and caves, there is quite a bit to see and do for a relevantly small island.
Enoshima Shrine is a Shinto shrine dedicated to the goddess Benzaiten and has made the island famous. Apart from this religious connection, the island of Enoshima is one of the closest beach-like destinations to Tokyo.
During the summer months, the beaches on either side of the island become swept with sunbathers and beach revellers. Escape the sun for a while and explore the Iwaya Caves, a cave system that runs through the hillside, complete with easy explore paths and a legendary dragon to go with.
Know Before You Go:
Location – Enoshima Island lies south of the South Kanagawa Prefecture.
Cost – 500 yen to visit the caves.
Time needed – It's far better to spend a whole day here, to soak in the island.
Getting there – Take the train from Shinjuku Station, costing around 630 yen one way.
4. Visit Kamakura City
Less than an hour's journey south of Tokyo is Kamakura City, a city full of touristic appeal that goes by the tagline of being the 'Kyoto of the East.' It makes a great day trip from the capital, swapping the bright lights and heady crowds of Tokyo for the more seaside resort-like city of Kamakura. 
Alongside this more laid back appeal are the many beaches close to the city, and although beach holidays aren't the first thing you think of when you think of visiting Japan, they are some of the country's best.
As well as the coastal pastimes, Kamakura City is also home to a number of great landmarks and tourist attractions. These include the Great Buddha, a huge bronze statue depicting the Buddhist deity in all his glory. The hills surrounding the city also provide excellent hiking country, allowing you to leave the metropolis behind you and take to the hills.
Know Before You Go:
Location – Kamakura City is located an hour's south of Tokyo, along the coast of Honshu,
Time needed – Set aside a whole day to explore all that Kamakura City and its wider area have to offer.
Getting there – The JR Yokosuka Line connects Tokyo Station directly with Kamakura Station, taking less than an hour.
5. Visit Hakone
The mountainous town of Hakone sits within the Fuji-Hakone-Izu National Park, less than 100km from Tokyo. It's famous for its hot springs, stunning natural views of the wilderness, and the jaw-dropping beauty of Lake Ashinoko below.
With stunning vistas of Mount Fuji in the near distance and the clean woodland air all around, it is often a struggle to remember how close this natural paradise is to the rush of downtown Tokyo.
One of the best ways to really absorb all that Hakone and surrounding  Fuji-Hakone-Izu National Park have to offer is to join a boat cruise along the lake. On a clear day, the view can encapsulate not only the mountain and national park but also an endless landscape of trees and untouched wilderness.
Although we are used to imagining modern Japan, a visit to Hakone takes you swiftly back to nature and the more simple and subtle side of the land of the rising sun.
Know Before You Go:
Location – Hakone is located within Fuji-Hakone-Izu National Park, 53 miles south of Tokyo.
Time needed – Exploring all that Hakone has to offer demands at least a day to take it all in.
Getting there – Odakyu Electric Railway runs a route from Tokyo to Hakone, taking around two hours.
5 Day Trips from Kyoto
Much like Tokyo, experiencing Kyoto isn't just about exploring the city limits; it also offers a great base to explore central Japan. With such good transport links across the country, many towns and cities can be reached within a couple of hours of each other, especially with the speedy Japanese bullet trains.
The land of massive skyscrapers did a stellar job at convincing us that it's about to equalise in the Tokyo vs Kyoto match-up after that performance.
What have you got for us, Kyoto?
1. Bamboo Forest
This could of course have been a valid option in the Tokyo vs Kyoto landscapes round, its omission was not taken lightly!
West of Kyoto stands one of the most photographed regions of the city, and dare I say it, Japan. The Arashiyama Bamboo Groves are an otherworldly forest full of tall bamboo, monkeys and a real sense of Japan's wild side. 
The bamboo grows extremely tall and makes for the perfect walking or cycling landscape, and somewhere you can really get lost. You can access the bamboo forest a little north of Arashiyama. The bamboo is held back by walkways, water vistas and walking tour routes.
It's easy to see that this natural forest has been curated and cared for, for purely beauty reasons. This western reach of Kyoto was once the playground of noble villas and temples from the days of classical Japan.
This sea of bamboo offers walkers a sense of tranquillity and calm and undeniable photo opportunities. Be sure to get to the forest earlier during the summer seasons as it can quickly become crowded.
Know Before You Go:
Location – The Arashiyama Bamboo Grove is located to the west of Kyoto, just out of the city limits.
Cost – 500 Yen
Opening hours – 12:00 – 14:00 and 17:00 – 21:00
Time needed – For a brisk walk, it will only take an hour; if you want to take it all in, two hours are best.
Getting there – Take the JR train from Kyoto Station on the JR Sagano/San-in Line to Saga-Arashiyama Station. From here, it is a ten-minute walk to the forest.
According to the traditional Shinto religion, the deer is a sacred animal and the messenger of God. In fact, this sacredness was once so ingrained that harming a deer was once punishable by death. 
While this may no longer be the case, it's easy to get on board with the idea that you have seen the deer of Nara Park bowing before your very eyes. Ok, so it may be learned behaviour to get a few more deer crackers, but the bowing sacred deer of Nara Park is both a cute and wholesome sight.
The park is located 28 miles south of Kyoto, and you'll be pretty much surrounded by deer as soon as you leave the train. All you need to do is a courteous Japanese bow, and your new deer friend will return the favour. Make sure you don't feed the deer any old food but buy some deer crackers that are supposedly nutritionally balanced, for 225 Yen.
Know Before You Go:
Location – Nara Park is located 28 miles south of Kyoto.
Cost – The entrance fee is free!
Opening hours – 24hr
Time needed – A couple of hours is enough to feed the deer and make a few new four-legged pals.
Getting there – From Kyoto Station, you'll want to take the Kintetsu Line, which takes around 35 minutes. It's then a short walk to the park. 
3. Visit Osaka
Osaka, the second-largest metropolitan area in all of Japan, is just 31 miles south of Kyoto, so you can easily squeeze a visit into a day trip. The city has carved its place as a significant city in wider Japan. Historically, it was once the imperial capital, but now modern Osaka is one of Japan's major financial centres, home to the Osaka Exchange and the headquarters of Panasonic and Sharp.
As a major city, Oska has many ultra-modern attractions such as Universal Studios out on Osaka's waterfront. The city is also home to some very unique Osaka-based landmarks that are unmissable – one of these has to be Osaka Castle.
The castle is arguably one of the city's defining landmarks and stands out as an iconic historic building surrounded by the modern city. Originally constructed during the 16th century, much like many other Japanese historic buildings, it went under reconstruction many times, the most modern being in 1997.
The interior of the castle is dedicated to the history of the castle and the wider city. Whether you're seeking ultra-modern Japan or a taste of historical Japan, Osaka has a lot of it all.
Know Before You Go:
Location – Osaka is located 31 miles south of Kyoto
Cost – ​​1420 yen for the train journey
Getting there – You can catch the Shinkansen train, also known as the bullet train, from Kyoto Station to Shin-Osaka Station in 12 minutes
4. Visit Hiroshima
There are few cities in the world whose name conjures up images of total destruction and devastation and even nuclear disaster, with Hiroshima being up there with Chernobyl, an unwanted parallel for both cities in this Tokyo vs Kyoto post.
It is hard to imagine that this picturesque city on the Ōta River delta was practically wiped off the face of the earth nearly 80 years ago, by the first use of atomic weapons.
The bomb dropped on Hiroshima in August of 1945, along with another that was dropped on Nagasaki three days later, brought about the surrender of Japan and the end of the Second World War.
Now a city and country of peace, you can visit the site where the bomb was dropped, now known as the Hiroshima Peace Memorial Park. The park is made up of a number of memorials and quiet spaces.
At its centre is a hollow shell of a building, one of only a few left standing after the blast. The building has been left as a reminder of the destruction of nuclear weapons and is also a UNESCO site. Aside from its macabre status as the sight of nuclear war, modern Hiroshima is also a place of fantastic nightlife, shrines and a host of attractions that make it a fascinating city to visit.
Know Before You Go:
Location – 250 miles west of Kyoto
Cost – A train ride from Kyoto will cost around 11,000 Yen.
Getting there – Take the Shinkansen train from Kyoto to Hiroshima station, taking just over two hours.
5. Visit Miyajima
The island of Itsukushima, commonly known as Miyajima, meaning Shrine island, is an island located northwest of Hiroshima Bay. It's best known for its Itsukushima Shrine, that, at high tide, takes on an otherworldly air, as it appears to float above the water. This floating effect is accentuated by the torii gate far out at sea, poking through and breaking the water.
Aside from the picturesque Shinto shrine, Miyajima is also an island of stunning natural beauty. Mount Misen, the highest peak on the island, offers fantastic views of the island below and even as far as Hiroshima City on a clear day.
Although the island is hugely popular during the day, extending your visit to stay on the island overnight opens up a whole other side to Miyajima. The island is peaceful and wild deer that have grown accustomed to people can be seen along the many walking paths.
Know Before You Go:
Location – Miyajima sits 250 miles west of Kyoto, and a few miles offshore.
Cost – 2200 yen one way or 4000 yen for a round trip.
Getting there – Boats connect Miyajima directly with Hiroshima Peace Park, taking around 45 minutes.
Winner of this round: Kyoto!
Back of the net for Kyoto in this thrilling battle of Tokyo vs Kyoto!
Kyoto's location, in the centre of Japan's main island of Honshu, lends itself perfectly to an abundance of day trips to some of the country's most interesting cities. While Tokyo does have its fair share of day trips, the day trips from Kyoto are far more popular, and they are locations that motivate many to come to Japan in the first place.
Tokyo 2 – Kyoto 4
Tokyo vs Kyoto: Weather and Outdoors
Despite being around three hundred miles apart from each other and the weather and climate vary hugely between Tokyo and Kyoto. Saying that both are susceptible to earthquakes and other extreme weather conditions.
Being outdoors and amongst nature is a strong part of Japanese culture and national identity. Whether it be Hanami (cherry blossom watching), hiking mountains or finding thermal springs, nature and the great outdoors is Japanese.
Weather in Tokyo
Tokyo, much like the rest of Japan, has four distinct seasons: spring, summer, autumn, and winter. During the summer months, the Japanese capital gets hot and muggy, only amplified by the Urban Heat Island effect with its many closely compacted buildings.
During the summer, temperatures can rise to highs of around 35°C. Winters are usually fairly mild, with little chance of snow, but when it does, the city embraces it. Temperatures during January, the coldest month, have an average daily temperature of 8°C.
Weather in Kyoto
The weather in Kyoto is not dissimilar to the capital, with summers fairly hot and humid. Unlike Tokyo however, the more green and open spaces in Kyoto help combat the heat. Temperatures climb to around 35°C during the Summer months, and humidity can be high. August is Kyoto's hottest month and is only increased by the thermal inertia of the sea.
The rainiest months in Kyoto are June and July, and from then until October, there are pretty high chances of typhoons. During the winter months, Kyoto can drop into a deep freeze and is usually far colder than Tokyo. Unlike Tokyo, light snow isn't uncommon in Kyoto, though it rarely falls heavy enough to stick.
Winner of this round: Kyoto!
Tokyo needs to get its game face on here or it'll end up being a thrashing in this Tokyo vs Kyoto showdown.
While the overall weather patterns tend to be quite similar between Tokyo and Kyoto, the design and construction of the cities really affect how the weather can be enjoyed or battled.
The humid temperatures of Japanese summers are far easier to enjoy in Kyoto, thanks to the open-air spaces and all of the open green spaces. This same summer can be a little stuffy and overwhelming when in the concrete jungle of Tokyo.
Tokyo 2 – Kyoto 5
Tokyo vs Kyoto: Food
Japanese food is arguably the nation's biggest cultural export, with the word sushi synonymous and interchangeable with all Japanese food. Of course, there is far more to it than this. As an island nation, fish and seafood have constantly been at the centre of cuisine, with red meat being eaten sparingly, and for a time, was seen as a taboo. 
Modern Japan embraces a wide range of food, both from its own shores and abroad. Regional specialities are common, yet with an international and world capital such as Tokyo, it is not uncommon to find every dish under the rising sun here.
With that in mind, let's take a look at Tokyo vs Kyoto in terms of the delicious bites they can offer.
Food in Tokyo
A huge metropolis of a capital city, the sheer volume and diversity of food you can find in Tokyo is astonishing. If you're seeking traditional Japanese cuisine, you will find it, and if you're looking for something a little different and unusual, Tokyo is the place to be.
The most popular Japanese sushi dish Nigiri-zushi (a small cuboid of rice decorated with raw fish) originated as a fast-food dish in Tokyo, and it is still one of the best places to enjoy this dish. With such a huge range of restaurants serving it up, you can eat at an inexpensive conveyor belt restaurant or dine at a Michelin star establishment and everything in between.
Tokyo is also a microcosm of Japan's regional food scene, with restaurants representing the far corners of the nation. Restaurants can be found serving food representative of Kagoshima, Okinawa and Fukuoka. (if you want to know how different the Ryukyuan people eat compared to mainland Japan read my Okinawa itinerary).
Tokyo wouldn't be Tokyo without a touch of the absurd and futuristic, so why not get your food served up by a robot?! A handful of restaurants and cafes have begun to use robots to both take customers' orders and serve food. 
These range from the lowkey humanoid robot that quietly goes about its way to the more in-your-face, off the wall robot restaurant where it is more a special and even a robot party. Update: The most popular ones are closing at a rapid rate due to the pandemic. 🙁
Food in Kyoto
Coming out of the Japanese capital and dining in the city of Kyoto, you're far more likely to come across region-specific cuisine. This doesn't mean that you can't find the traditional Japanese dishes that you may find everywhere, but it does mean if you're going to try a Kyoto dish, Kyoto is the place to do it!
One of the most famous Kyoto speciality cuisines is Nishin Soba, a combination of soba noodles and preserved herring. As Kyoto is far from the sea, having fresh fish wasn't always viable, hence the Nishin Soba dish was born.
Kyoto is also home to a selection of Buddhist Shojin Ryori eateries – restaurants that specialise in vegetarian and even vegan cuisine. Based on the Buddhist tradition of not harming animals, this cuisine relies on using ingredients such as tofu, sesame seeds, and vegetables such as daikon radish and aubergine.
Winner of this Tokyo vs Kyoto round: Tokyo! 
Game on!
Although the food scene in Kyoto is undeniably colourful and enjoyable, the sheer diversity and quantity of food available in the capital Tokyo are unbeatable. The prices may be a decent amount higher in Tokyo, but the city is a concentrated reflection of the entire breadth of Japanese cuisine.
Tokyo 3 – Kyoto 5
Tokyo vs Kyoto: Best City To Be Around Nature
Land of the rising sun, the Japanese nickname and etymological link say everything about the country's relationship with nature. With strong Shinto and Buddhist links to the natural world around them, the culture of respecting nature as a living entity is strong amongst the Japanese people. 
Whether it's the rolling hills, mountains, numerous lakes or even the local city park, you're never too far away from mother nature in Japan. Just ask the Okinawans down in the Japanese islands who are officially the healthiest people on earth, what their secret to eternal youth is!
Nature spots in Tokyo
Even within a huge modern capital city such as Tokyo, there can be green spaces if you know where to look. These can be a nice antidote to all the concrete, glass and steel that surrounds you when travelling through Tokyo.
Meiji Jingu shrine and its surrounding woodland is a haven in the heart of Tokyo. The shrine is surrounded by Yoyogi Park, a man-made forest that provides a peaceful escape from the modern streets of the city. The park is home to many species of birds you won't find elsewhere in Tokyo, making it attractive to bird watchers and nature lovers alike.
Todoroki Ravine Park. It's hard to believe that this valley-like ravine is in the heart of the city. Surrounded by lush bamboo forests and a bisecting river flowing through, it's known as the oasis of Tokyo and is the perfect green escape from the city.
Shinjuku Gyo-en, a former feudal lord estate, makes for a great nature spot in the centre of the capital. The 58.3-hectare park is made up of English, French and Japanese garden styles and also has a plethora of flora and thousands of trees.  Shinjuku Gyo-en is an ideal spot to view the famous cherry blossoms the country is so famous for.
Nature Spots in Kyoto
The town of Kyoto is a place of natural beauty. There are far more nature spots in Kyoto other than the obvious famous attractions such as Fushimi Inari Shrine and Arashiyama – as beautiful as they certainly are!
Philosopher's Walk. An overlooked area of Kyoto is the route known in English as the Philosopher's Walk. This path along a blossom tree-lined canal is an area of stunning beauty and calming surroundings. Vivid green during the summer and pleasant pink cherry in autumn, the Philosopher's Walk is the gift that keeps on giving. 
Kyoto Botanical Gardens. Although technically not a natural nature spot, the Kyoto Botanical Gardens is an undeniably picturesque place and has the status of being the oldest and most comprehensive public botanical garden in Japan. The ever-changing flora on display in the gardens makes it a joy for those who care for such things.
Maruyama Park. The oldest city park in Kyoto offers a quaint and lovely spot to escape the city streets. Opened in 1886, the park surrounds a central pond and is home to winding paths, numerous trees, and is surrounded by the natural hills that surround the city.
Winner of this round: Kyoto!
The old capital is just showboating now…
When it comes to nature spots and Tokyo vs Kyoto, there is simply no contest! While Tokyo does have its fair share of city parks and green spaces, its modern metropolis simply takes over and becomes a city of concrete and steel.
On the other hand, Kyoto seems to have withheld that sense of open space and natural greenery. The city is stumbling distance from the beautiful Arashiyama area of Kyoto and the surrounding hills. Those who come to Japan for stunning nature spots will find Kyoto far more accommodating than the capital.
Tokyo 3 – Kyoto 6
Tokyo vs Kyoto: Nightlife
With fluorescent lights, sensory overloaded streets, karaoke and sake, nightlife in Japan is as much part of the cultural identity as Sumo or Sushi. A pub-like culture exists in Japan through its izakaya – an informal Japanese bar that serves booze and snacks.
Although lovers of sake, the Japanese also are huge drinkers of whiskeys, gins and even a modest craft beer. Teetotalers can also enjoy the Japanese nightlife, as the overall feel of having a good time isn't solely based on alcohol.
Nightlife in Tokyo
Tokyo is the beating heart of Japanese nightlife; whether you want a quiet bar, a super-club or something in between; the Japanese capital has it all. Each district in the city offers its own Tokyo nightlife experience and, depending on what experience you want, may determine where you go.
Shinjuku. The district of Shinjuku is what you picture when you imagine the bright lights and neon signs of Tokyo's nightlife; streets are peppered with hundreds of bars, nightclubs and massage parlours. Known for its red-light district of Kabukicho, Shinjuku has a party atmosphere that is often unmatched anywhere else in the city.
Shibuya. The district of Shibuya is more popular with the younger crowd, with numerous nightclubs, bars, and dance lounges. Shibuya is often seen as far more accessible for non-Japanese night-goers and is less seedy than the Kabukicho district.
The Ginza district is the place for a far more upmarket experience of Tokyo nightlife. Cocktail bars, upscale host and hostess bars and hefty bar bills. Without a general grasp of the Japanese language, you may find some of these establishments a little far too exclusive.
Roppongi. If you're looking for a more touristic side to Tokyo's nightlife, the Roppongi district is the ideal area of the city to go to. This area has a large concentration of foreign-friendly nightclubs, including the famous V2 Tokyo, the most popular nightclub in Roppongi.
If you find yourself stumbling back to your hotel after a great night out and can't be bothered to make the journey, why not crash in a local internet cafe? Yes, you read right;  24hr internet cafes provide cubicles that can be rented by the hour – often cheaper than apartment rental fees or hotels; this has given rise to a class of homeless people known as "Net cafe refugees" who live within these cafes and cubicles.
The youth of Tokyo would probably roll their eyes at even the suggestion of a Tokyo vs Kyoto conversation.
Nightlife in Kyoto
Although not as intense and full-on as Tokyo, Kyoto has its own enjoyable nightlife scene, which provides a great way to relax and enjoy yourself once the sun goes down.
Gion corner provides traditional Japanese entertainment in the city. This classical theatre hosts performing arts shows that include Kyo-mai dance performed by Maiko dancers – something a little different compared to the booming bass of a local club.
World. However, if that booming bass is what you're seeking, then 'World' is the place to go. The biggest club in Kyoto, World is a two-storey club that has spacious dance floors and a long list of famous DJ sets and even lockers to keep your valuables safe as you party the night away.
Club Metro is another of the most famous clubs in Kyoto, hosting and playing a range of house and techno nights. The club also has its fair share of artistic events that make a change to the average Friday night party-goer.
If you're feeling a little nostalgic for a traditional English pub, Kyoto's Pig and Whistle pub is popular with expats, tourists and even English-speaking Japanese. The pub hosts many live music events, helping that Japanese beer go down that little bit easier.
Winner of the final Tokyo vs Kyoto round: Tokyo! 
A noble consolation goal for the capital in the final round of the great Tokyo vs Kyoto battle of Japan!
Kyoto has its own booming nightlife scene; one that is more than capable of showing you a good time once the sun goes down. Yet, Tokyo nightlife is on a whole other level and is quite simply a city that never sleeps. Mega clubs, endless bars and a range of nightlife experiences make it one of the best cities in the world for nightlife.
Tokyo 4 – Kyoto 6
Tokyo In a Nutshell
Tokyo is a powerhouse, while at the time a city of contradictions. Much like all major capitals the world over, Tokyo is an entity within itself, standing alone from the rest of Japan. On the cutting edge of technology, modernity and internationalism, Tokyo is the forerunner for much of what's new in the capitalist world. 
On the other hand, it is a city of tradition that has been reborn in the post-war world, taking with it the ideals of Shinto, Buddhism and Japanese respect. In Tokyo, you will find a rainbow of absurdities, creativity, progressive thoughts and humble Asian tradition.
Kyoto In a Nutshell
Kyoto, in many ways, is the perfect Japanese city, never committing to one identity or the other. Holding onto its beautiful nature and its historical past, both untouched by the hands of time or war, it has propelled itself into the 21st century without losing its Japanese subtleties.
Flowing under the radar of mass industrialism, Kyoto has dodged the bright lights while still opening its doors to the rest of the world. If you want an all-rounded experience of Japan, with both its tradition, history, Japanese architecture and its finger still on the pulse of nature, Kyoto it is.  
Tokyo vs Kyoto Conclusion: And the Winner is…
Well, that was fun (and long and slightly stressful), but the Tokyo vs Kyoto war finally has a victor and no more blogging blood shall be shed.
Kyoto is on top of the podium, Tokyo put in a solid performance but it wasn't meant to be.
I sincerely love both Tokyo and Kyoto and I think I have proven that they are both worthy of a victory in their own right.
This simply came down to a case of personal preference and for me, as someone who has tried to live in 2 huge cities, and then opted to live in Chiang Mai – I prefer Kyoto's smaller size, how it's held onto its traditional culture, and the more concentrated green/nature edged it.
It was a well-fought fight and I'd accept Tokyo as your winner if that's more your cup of matcha.
Which one wins this war for you? And if you're planning a trip to Japan, then enjoy yourself finding your own favourite when you play Tokyo vs Kyoto on your travels in The Land of The Rising Sun.