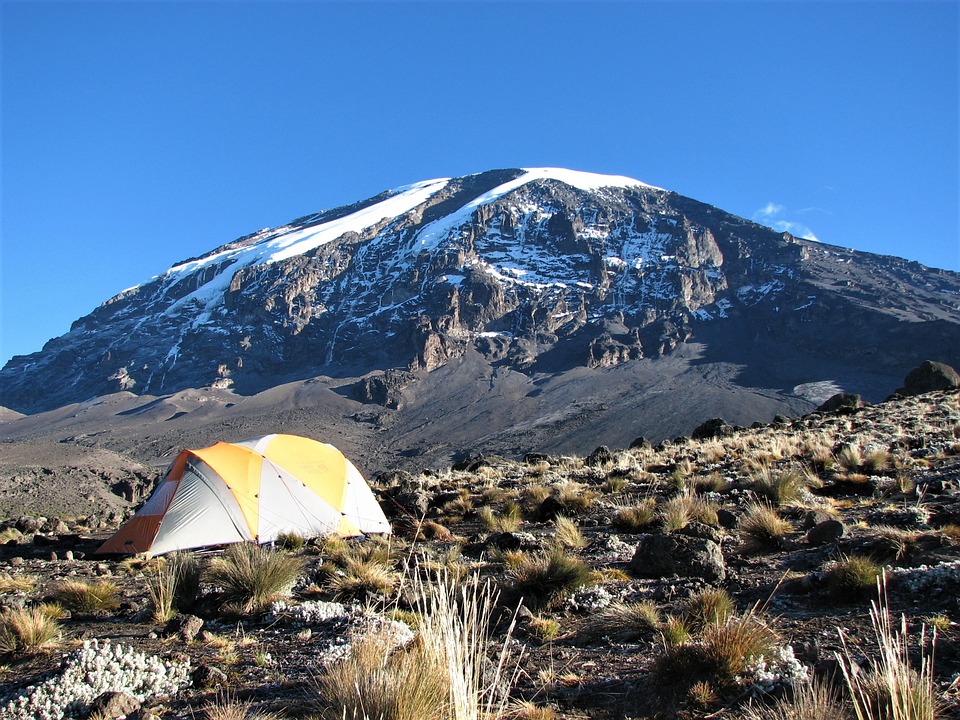 Kilimanjaro is the highest mountain in the African continent and just the word carries with it a conjuring of amazing images – hazy skylines of Baobab trees and silhouettes of giraffes all against a backdrop of the grand Kilimanjaro itself. Located in the northern region of Tanzania, near the Serengeti National Park, many people put climbing this grand mountain on their to do lists when visiting Tanzania. But how do you go about it? Do you need a guide? Equipment? How much does it cost? Here I go through a quick rough guide to climbing one of Africa's greatest mountains from my own personal experience.
Getting Started
Climbing the world famous Kilimanjaro is a an enormous undertaking that spans a couple of days at least. Unfortunately due to safety concerns it's impossible to do the climb without a guide and so choosing the right guide is imperative to enjoying the hike. Some Kilimanjaro packages can cost upwards of a few thousand dollars for all inclusive ones, so I was sure to shop around for the best deal for my budget. 
Equipment And Guides
There are a whole host of companies offering climbs up Kilimanjaro, but if you're looking for a really excellent experience, I highly suggest using Mojhi for climbing Kilimanjaro – a comparison website that will take the credentials you plug into their search engine to bring you the top operators for your excursion which means you will be paired with the perfect outfitters and guides for your individual needs. 
The Climb
The different routes up Kilimanjaro are priced differently and are suited to different levels of expertise and fitness and many often are hiked in around five days. The Marangu route is the only route on the mountain that offers overnight accomodation in the form of huts, while all other routes will require camping. As the mountain itself is over 19,000 feet high at the summit, it's important to take it slow  when ascending, regardless of the route taken, in order to increase the possibility of successfully getting to the top. Acclimatisation can take time, so taking it slow is your best best. I did the climb over seven days, which let me really take my time and appreciate where I was as well as allowed me a  chance to really absorb where I was. Check with your guides as to which routes they take and which they recommend – not all routes are recommended for everyone and some routes require a supplement due to the difficulty and technical aspect of the climb.
So if you want to have the experience of a lifetime like I did, then consider climbing Kilimanjaro – one of the mountains I'd had my eye on for awhile. I'm told all the routes offer their own stunning views on the way up and no two routes are alike, so it might encourage you to come back time and again to try out the different routes up the mountain. You won't regret it – I know I sure haven't!