I'm a little late to the party here, but I do have that old chestnut of an excuse of going blind on a massive mountain on my side.
We set off for the Aconcagua expedition on the 29th December, 2019 but as the vast majority of it ran through into 2020 I will omit the experience from this article.
It was hard to correctly rate my 2019 with the feelings of the strange start to this year still being so raw, but upon retrospection last year may well have been my best year on a personal achievement level. There is more to life than that of course, it's incredibly important, but just a mere flavour that contributes to the recipe of life.
So let's get into it.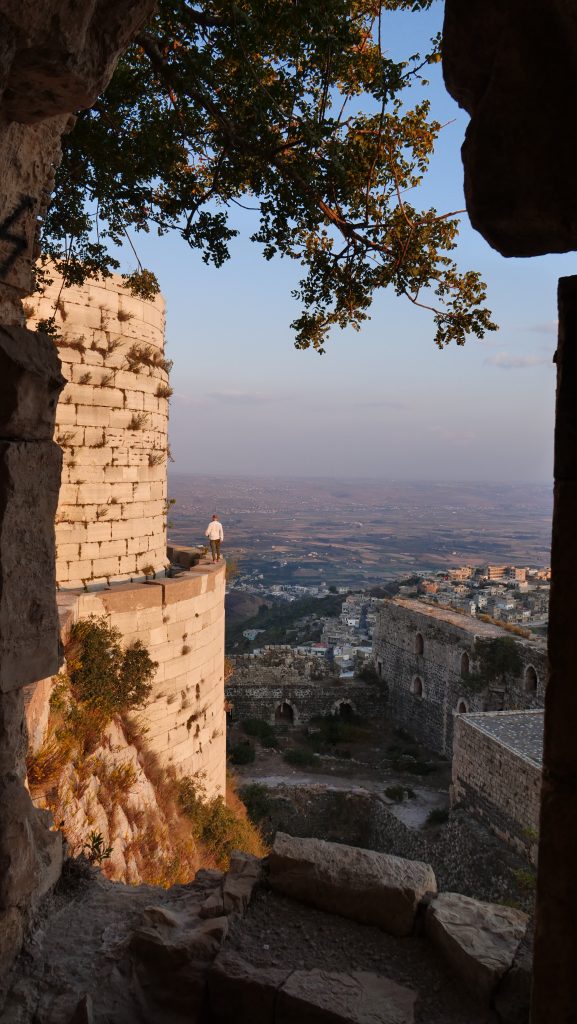 My favourite photo of 2019 is the photo featured above at the top of this article, taken by Youtuber Jordan Simons of me at Krak des Chevaliers in Syria
Physical Achievements: 7/10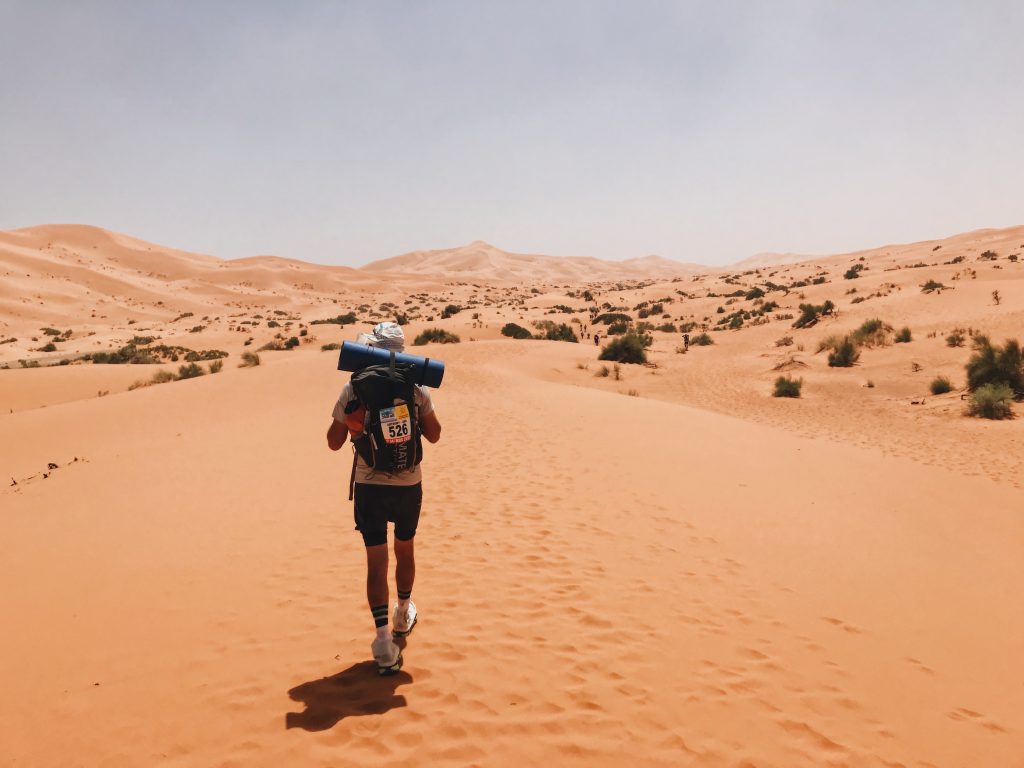 I have written in the past about the shame that I have in letting my physical fitness cascade and the frustrations that I have trying to juggle long-term travel, something that I truly believe is counterintuitive to achieving optimal health and fitness.
Although I still travelled pretty intensely last year, I feel very proud of last year's physical achievements and I somehow managed to sandwich in two of the world's 7 Summit Mountains (Puncak Jaya, continent of Australia and Kilimanjaro of Africa), not including the gorgeous Mont Blanc (France's tallest) and Gran Paradiso (Italy's tallest) in the middle of a wildly busy year.
You can read more about my scramble up the most technical of those mountains and of all the 7 Summits combined Puncak Jaya, in this article:
Climbing Puncak Jaya (Carstensz Pyramid): My Experience
As always, I'm playing catchup writing about the others, but here are a couple of photos…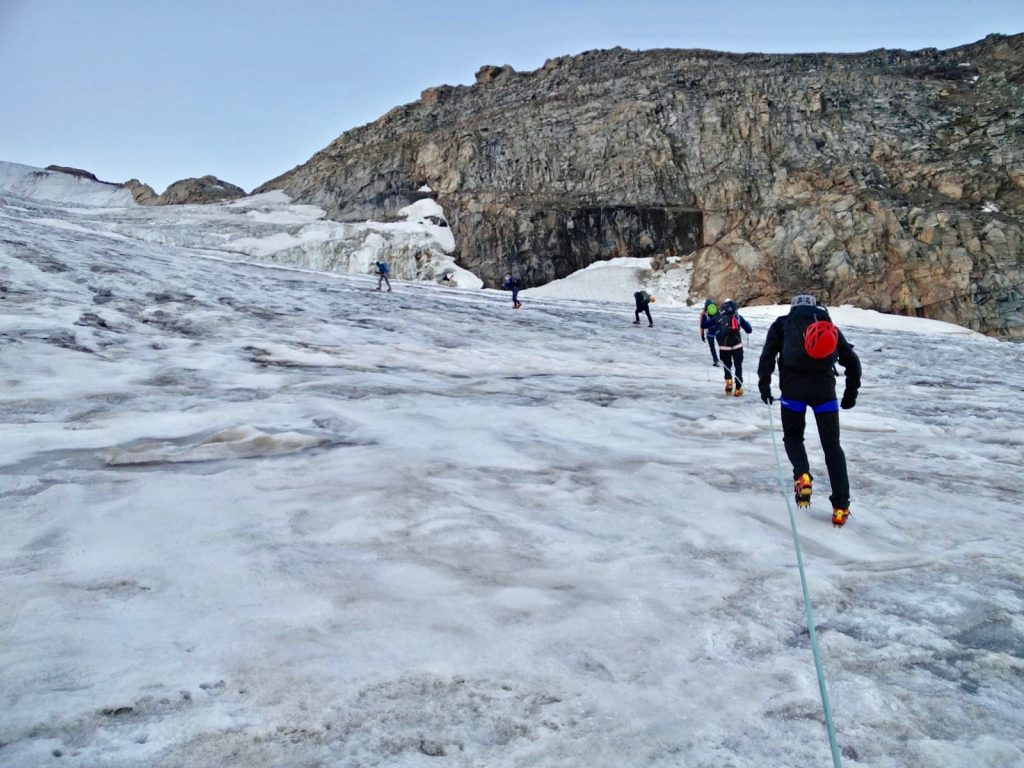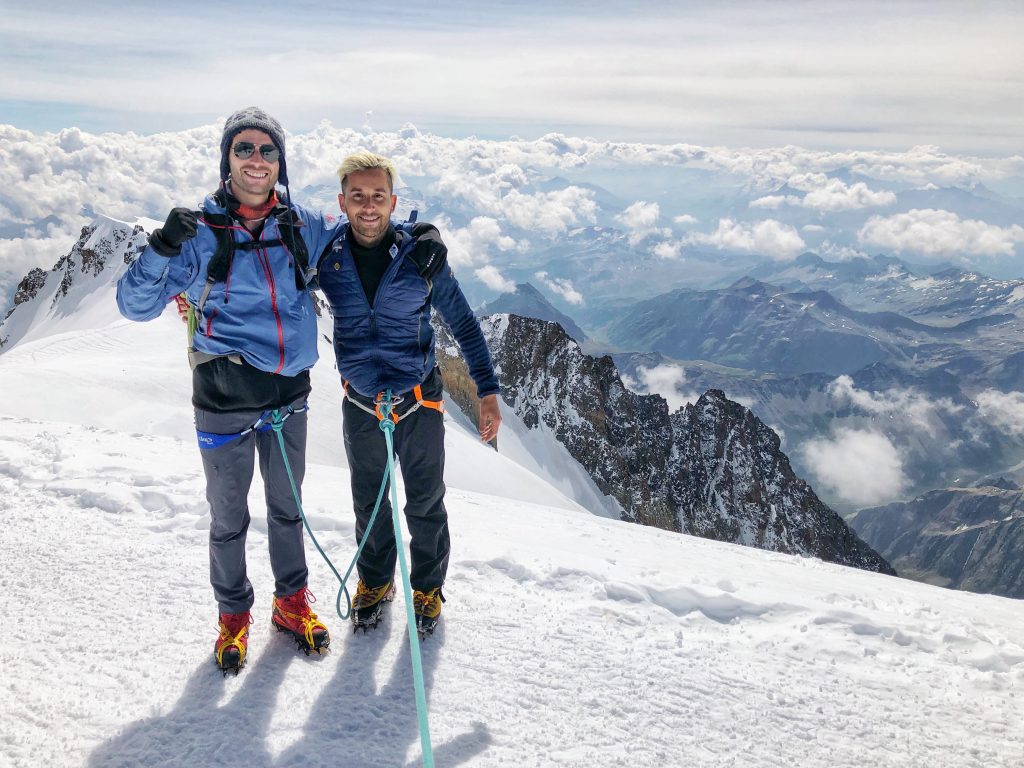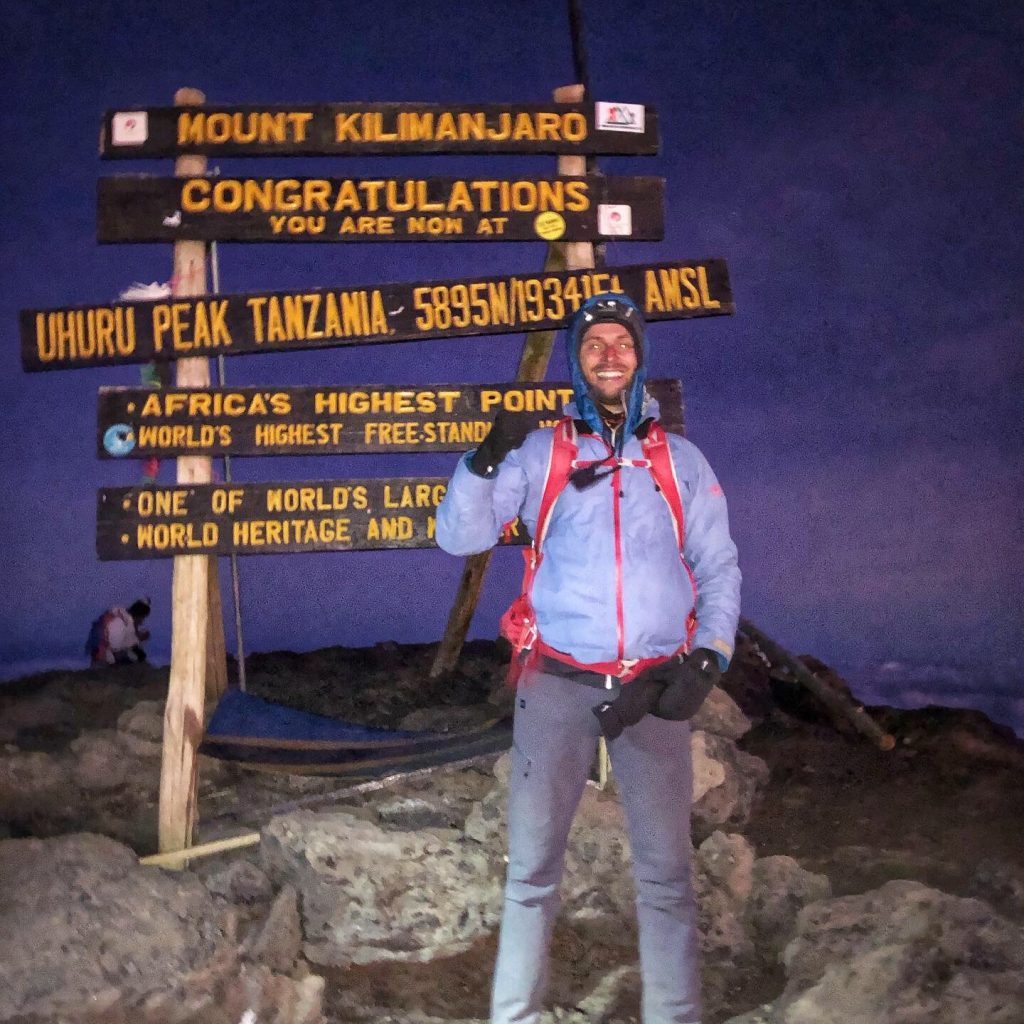 My other big physical achievement of 2019 and possible the greatest of my life to date was finishing The Marathon Des Sables, coined by some as "The Toughest Footrace on the Planet." Six marathons in six days in the Sahara Desert, including a double marathon on the penultimate day.
It was agony, but crossing that finish line on the final day made all the suffering worth it in bucketloads. I must have been semi-organised that month as I actually wrote a post about it:
Marathon des Sables: my experience with the toughest footrace on earth
I still drank way too much alcohol and ate too much crap on the road, something that I can't keep doing it at this age, but I did certainly raise the stakes when it came to pushing my body and seeing what it is capable of doing when I focus and dig deep.
Finances: 7/10
I think this is the first time that I have mentioned this outside of my Instagram account, but last year I ticked off my biggest life goal to date and became mortgage free at 35 years old, buying a duplex in Chiang Mai, Thailand for 2.6 million Thai Baht, which at the time of purchase was around £62,000 British Pounds.
I was torn between Mexico City, the city that I previously lived in and Chiang Mai – the city that pretty much got this party started for me.
Two brilliant cities with entirely different energies.
Nostalgia is a strong beast and I was worried that I had maybe romanticised Chiang Mai too much in my memory. I kept reading blogs about how it's "not what it used to be," a commonly overused and shortsighted view by Westerners who are pissed off that they can no longer exploit $1 noodles or short-term accommodation for peanuts. I don't see why the locals and the city of Chiang Mai shouldn't have the chance to evolve and I can't stand the subtle "stay in your lane" undertone that this mindset carries.
Upon returning I loved the place even more than I was aware of and it felt like home. I viewed maybe 40 apartments in 3 weekends before falling in love with my lovely little place. Here are a few outdated photos of it, you'll get the general gist of how it looks but since this photo was taken I now have my own furniture and photos to add a personal touch.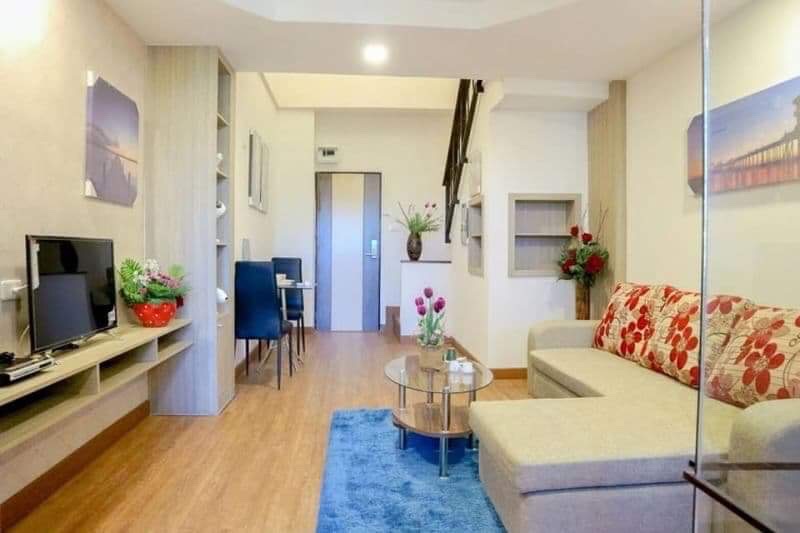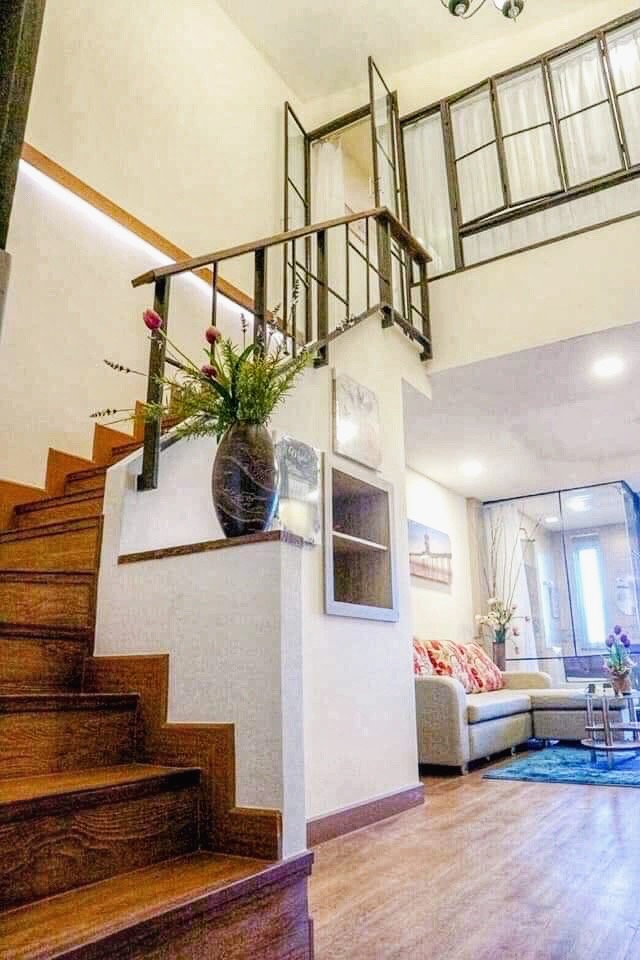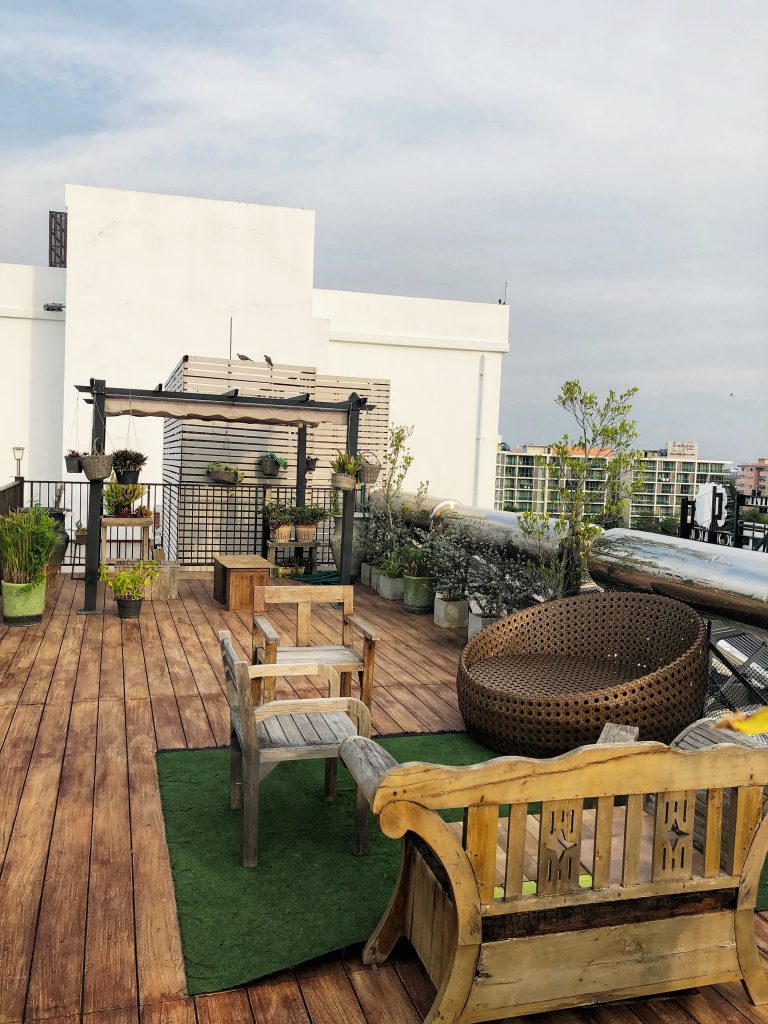 I should have done a before and after collage, but if you've read this far you probably know by know how behind I am with all things bloggy!
In 2019 I generated $171,995 US Dollars for the year, all via online income with my SEO business. (If you want to hear me talk more openly about how I make money online, subscribe to my newsletter on my sidebar). This is not to be confused with money in my pocket, I have staff to pay and the mountains absolutely killed any chances of further savings after throwing down pretty much all I had on my apartment.
As always, I was living my life constantly on 5 gears with barely any rest, so bad financial decisions can be made when you're not grounded and on the move. So even though I managed to hone in on my greatest financial achievement of my life with buying the place, I rightly took a few points off this category.
Relationships: 7/10
Friendships, family and romance are all important to me, but admittedly I am better at some than others. The final one I suck at, I find it hard to juggle everything I have going on and as much as I want to give my best self, I worry that I may lose a big part of my true self too. I don't particularly like this way of being, but awareness of it is a good start I suppose.
I will more than likely bin this category in future articles, as relationships (particularly the latter type) are something I feel should be kept sacred. I've grown very uncomfortable with oversharing matters of intimacy online and I'm concerned that talking about such personal issues can become a self-fulfilling prophecy.
I think I'm a good friend to have, but I could be better. Often being too "busy" to nourish friendships is a load of bollocks. We can always put ten minutes aside to connect with someone if they are important enough.
Mental Health: 5/10
It sometimes surprises people when they find out my internal struggles as a high achiever, such is the confusing life of a HFA person. Last year was a rating of 3, this year I ended with two marks up. I'd probably give it a 7 overall, but something in my private life happened towards the end of the year and it got me really down (I'm only human.)
Giving up my personal Facebook account helped leaps and bounds with mental health, but I admittedly got sucked in to other social media platforms at times, something that I feel is a parasitic relationship for me – I always lose more than what I gain.
I crave authenticity, something that it rips away from us. When I did manage to get offline and meet more people I felt more human and that I was truly making genuine connections.
Another good move for me was choosing to not work from home. I get very easily distracted with sensory overload when working in a cafe, so I told myself that working from my house, or my hotel room was good for me.
Plus, I could work in my boxers if I wanted to. F**k the system! how's that for ultimate freedom?
But I was lying to myself, I realised that the more I worked from home, the less I became used to socialising and that if I went even a few days without speaking to another person that I became a bit of a weirdo and found it harder to naturally engage with humans.
I don't want to be that guy.
It took me a long time to work on my social confidence after having most of it beaten out of me in my earlier years and I don't want to regress. So I mix it up now with either working in a co-working space or a cafe and if I get distracted I simply put on noise cancelling headphones and listen to songs without lyrics such as classical music. Job done!
My sleeping situation was still dreadful, which of course negatively affects the mind.
Goals Achieved: 8.5/10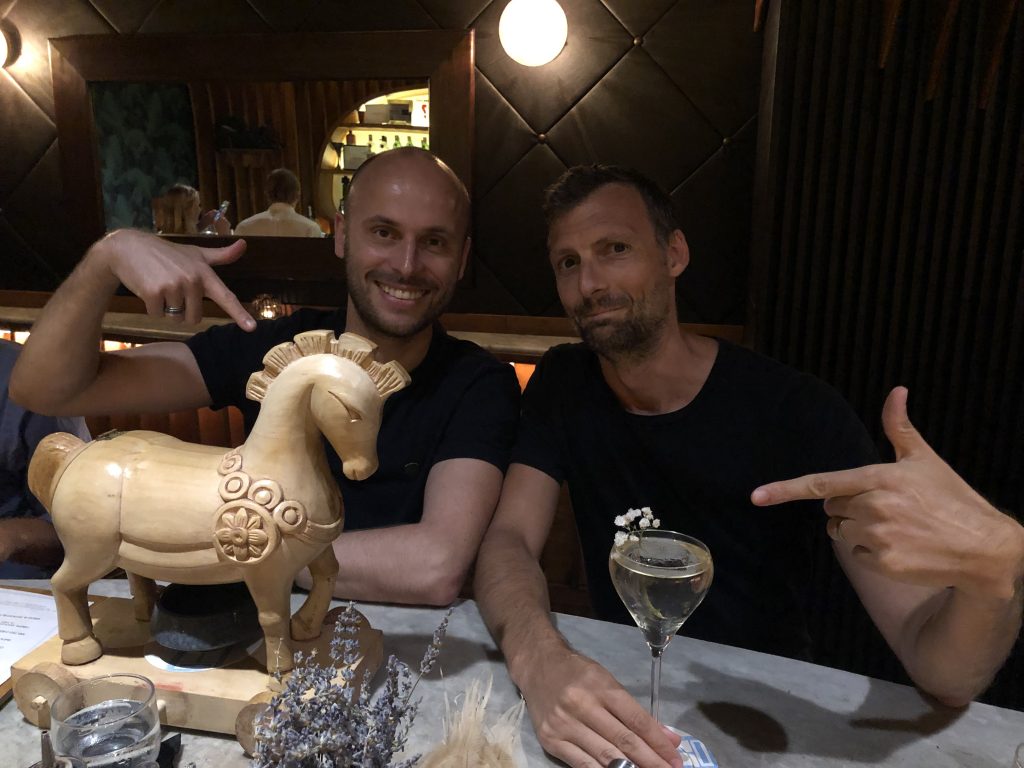 As always, I absolutely smashed it in terms of travel goals, visiting 16 new countries in 2019 and I celebrated my 100th country in Tanzania by climbing Africa's largest mountain. I finally made it to the second youngest country in the world and second least visited country in Asia, East Timor (Timor-Leste). There's nothing particularly "to do" but the people are God damn lovely and welcoming, I'll always prefer good folk over touristy hot spots.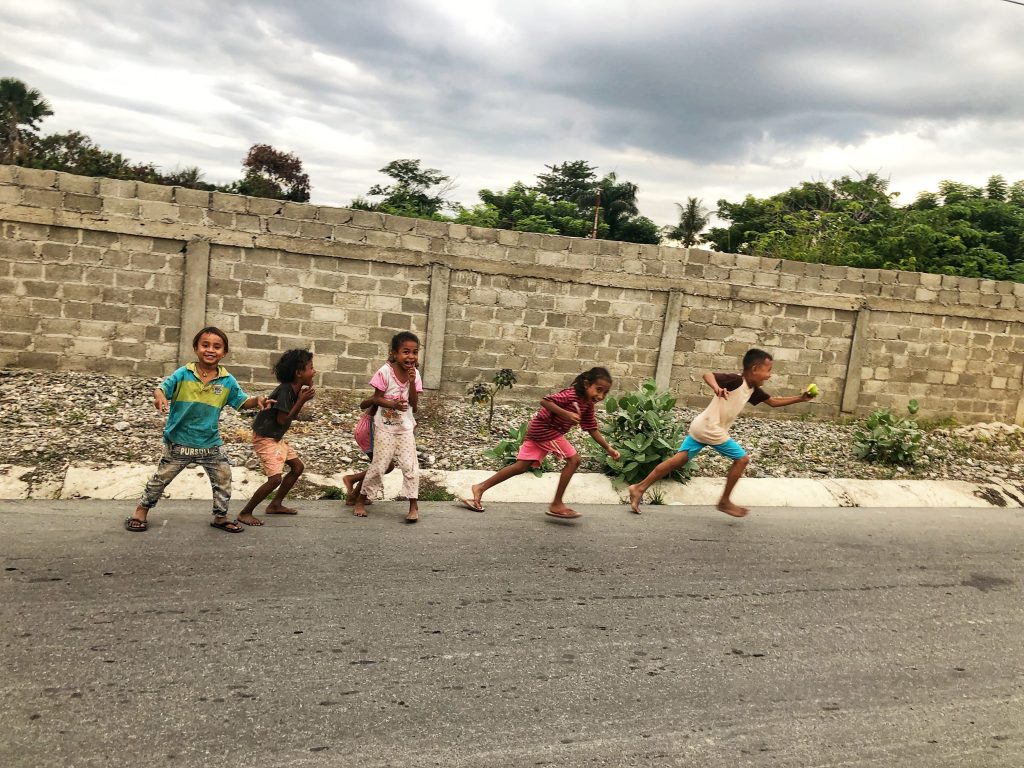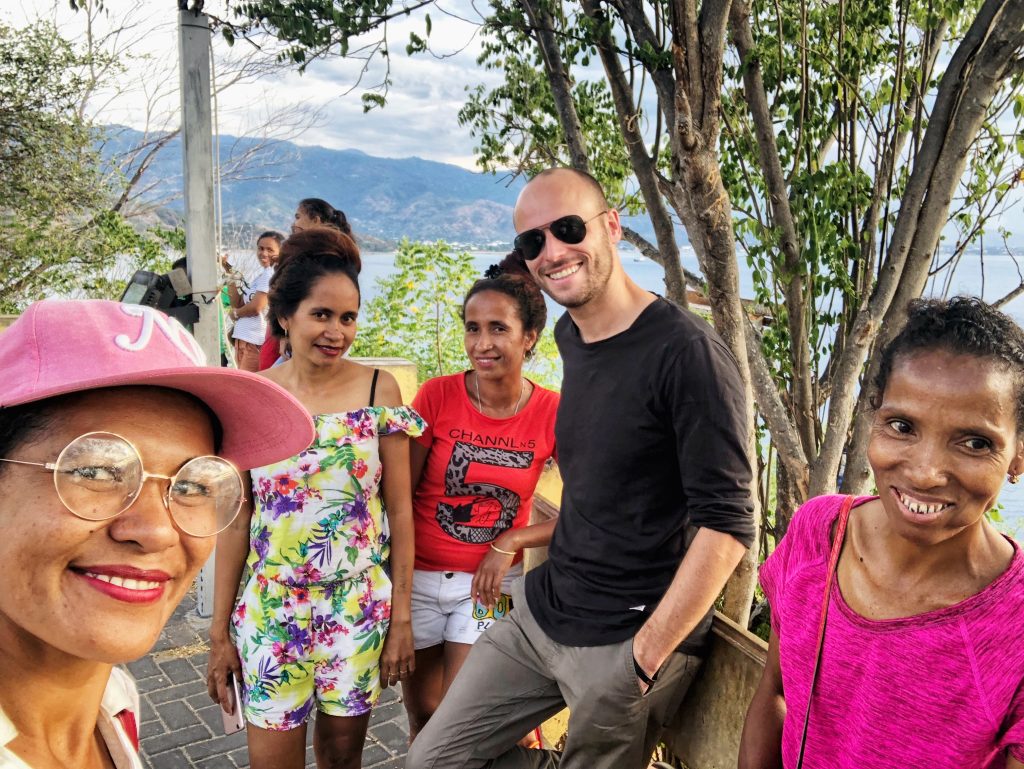 On my way to climb Mont Blanc I went on a tour of all the remaining micronations in Europe that I hadn't seen; Liechtenstein, San Marino, Luxembourg and Andorra (with a first-time visit to Barcelona). My favourite of the lot was probably San Marino, which is basically a mini Italy and at the moment Italy is my favourite country in Europe.
Buying my own place in cash, limping over the line at the Marathon Des Sables, and conquering 4 tasty mountains on top of my travel goals is pretty good going for a year's work. But that's enough of the humble brags, now let's take a look at the goals that escaped my grasp, as I take a seat on the naughty step.
Failed Goals:
I failed at only being on social media every day for for a maximum of half an hour and having one day offline every week. Kudos to Apple for bringing in a feature that allows you to cut yourself off when you've gone over your chosen limit. It's easy to blame faceless, massive companies but it's a lot harder to take personal accountability. I'm not beating myself up too much about this one though, I must have cut down by at least 70% and most of the reason I went over is because of inefficient time management when I was on the bounce, which I know I can get better at this year.
I did not meditate for half and hour every day. Maybe the most ridiculous of them all because when I get into it I am a better person and I like myself more, plus half an hour is very doable especially if you do it broken up (5 minutes at a time, 6 times per day). That's perfectly feasible and I need to stop being such a loser about it and get back on board.
I still went to bed with devices (Netflix in bed, Smartphone usage) now and then. I did it less than the year before, but still… the science clearly shows that this is detrimental to a good night's sleep. We can kid ourselves with reasons why it's ok, but again… personal accountability. Quit the victim chat and make better decisions. Check out this fascinating interview with Sleep Scientist Matthew Walker if it's your cup of tea:
>
I did not write a book. Typical of me trying to run before I can walk, thinking that I could "squeeze in" such an intimidating life goal that many others share whilst juggling all of the above. I wasn't exactly aiming to write something as hardcore as War and Peace but I did really fancy writing a book on The Marathon des Sables, with half of it being an autobiographical funny account of my experience in the desert and the other half being practical advice to get through it if you plan to run it one day.
I barely blogged. And my traffic plummeted, along with its earning potential. We reap, we sow. Ironically I couldn't find the time to write about adventures as I was way too busy having them.
I didn't save any money. For obvious reasons – buying everything for my place and mountains ain't cheap!
Best book I read in 2019: 1984, by George Orwell
Would you believe that as an Englishman this was the first time I've read this masterpiece? I'm trying to read the top 100 classics (according to Goodreads) before I'm 40 and To Kill a Mockingbird was a close second. However, yawning reading through Jane Eyre was even more traumatic than going blind in Argentina. (Sorry, Brontë sisters. We just don't vibe very well).
Best movie I watched in 2019: Million Dollar Baby
Just to showcase how even more out of touch I am with all things arty – this was the first time I've seen this movie, which was released in 2004.
Best documentary I watched in 2019: For Sama
An often heart-wrenching yet beautiful real-life documentary created by a lady going through the recent war in Aleppo, Syria, which is also a love-letter to her baby daughter. So good that I'm considering watching it again this week.
Favourite country of 2019: Tanzania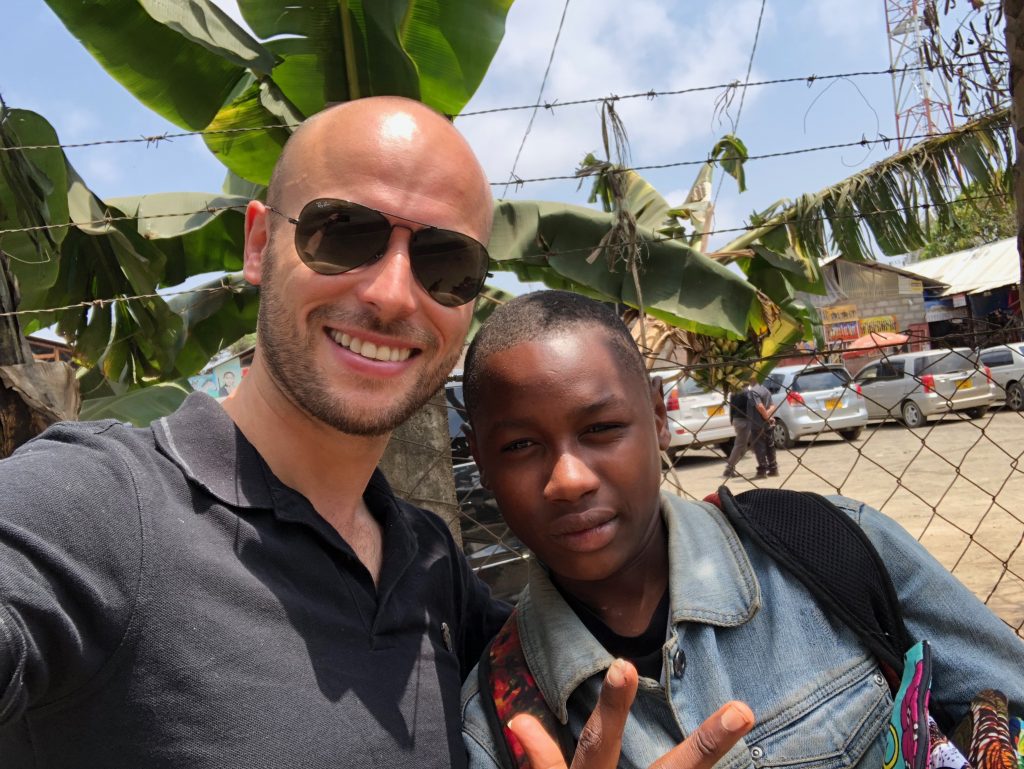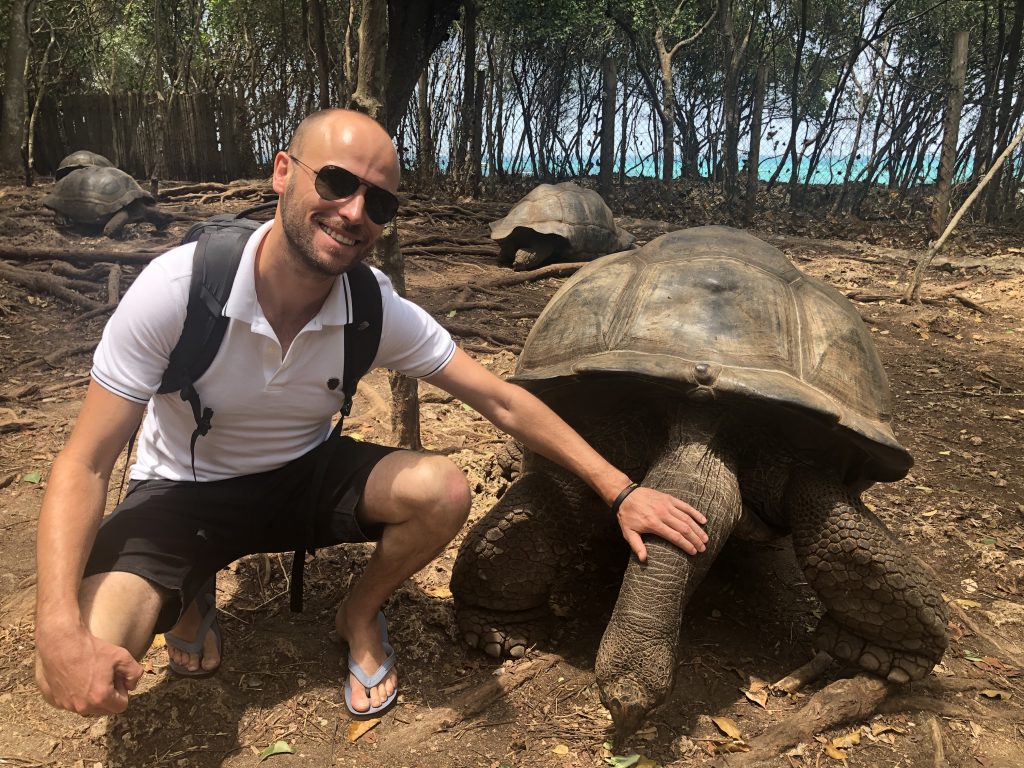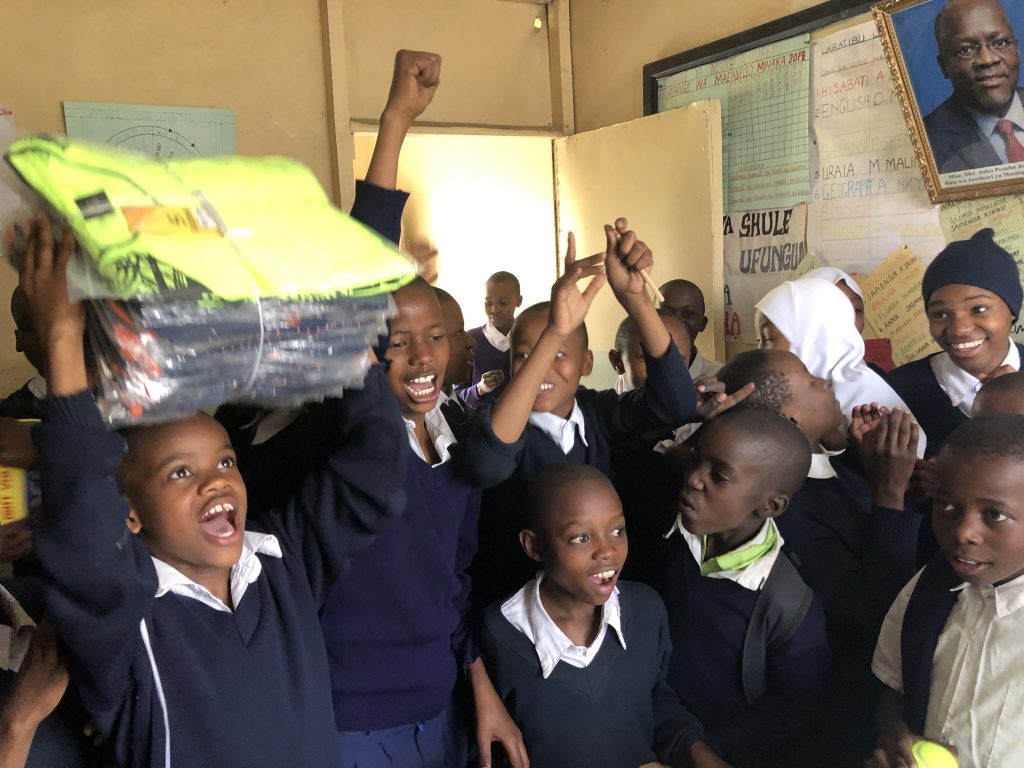 After visiting sixteen new countries this was a tough one, but climbing the tallest mountain in that country and the whole of Africa as my 100th country whilst paying homage to a national treasure, Freddie Mercury was a very sweet cherry on top of an already delicious cake. The locals are charming and cheerful as they also are in Sri Lanka and Nepal, but as I'm a sentimental bloke Tanzania took the top spot for my favourite country of last year due to these unforgettable milestones.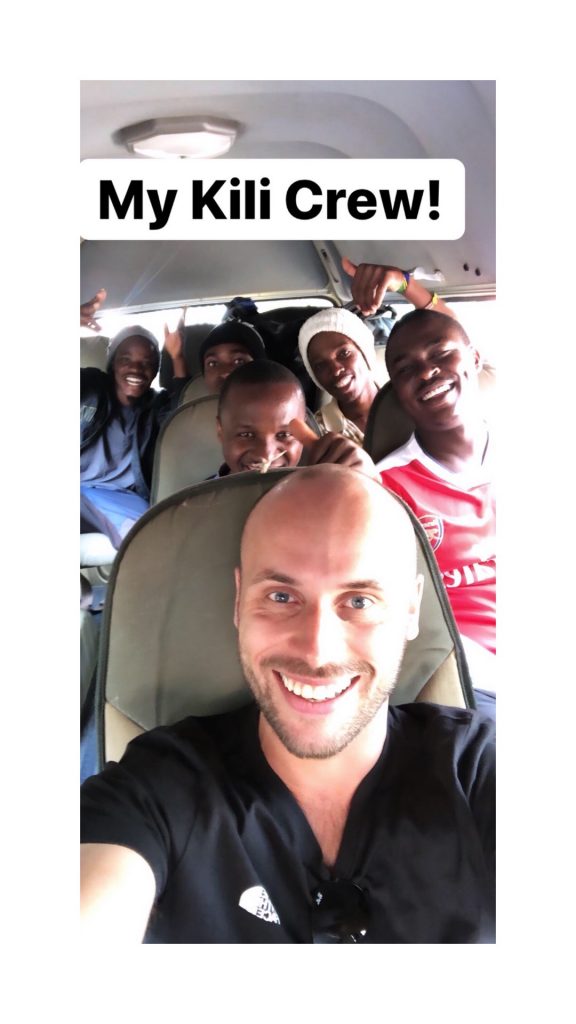 I bloody loved Ukraine too and feel I could live in Kiev for a summer. Lviv is such a fun city!
How I plan to make 2020 better
Sleeves up, head down… let's make this an even better one…
Physical achievements – I want to put on 10 kilograms of lean muscle. Not 10 kilos of skinny fat wine belly. Muscle. Boulders for shoulders. Glutes of steel. One major positive of me being forced to slow down and travel less this year is I can get into a good routine with healthy food and access to a gym on a daily basis, preferably first thing in the morning, as that always puts me in a positive mood.
I thought long and hard about this goal and I was going to put 10 pounds as opposed to 10 kilograms (which is less) but I figured I should be ok as I have a year of being based, with the exception of an upcoming trip to Egypt, Yemen and Sudan. Also, I lost an ungodly amount of weight with my recent accident so I really need to raise the bar (literally and figuratively).
This is the main physical goal and I'm not going to add any more as I am still healing. But let's throw in a doable bonus goal – I must attend 15 yoga classes in 2020.
Finances – I want to bank £50,000 British Pounds and create a new stream of income of $1000 USD per month. I still haven't given up on the Mexico City dream and would love to own a second place there during Chiang Mai's smokey and rainy season. But first I'm going to focus on acquiring a new stream of income, whether that's online or a property investment I'm not sure. If I could choose one I'd choose the latter, as much as I appreciate online income I do see me in the future being offline as much as practically possible.
This year I also need to fork out roughly £13,000 for an Elite Thai Visa, which will effectively mean I can officially stay in Thailand as a resident for 6 years. No more dodgy visa runs and selective barefaced lies truths to immigration officials, a bonafide Thai driving license, living here legally and on paper. Proper roots.
I might even get into growing my own food!
I have spent a fortune on travel over the last 8 years and if I didn't, I could have bought a mansion in Chiang Mai or a solid investment portfolio in the UK, but I regret nothing. Memories and experiences are more valuable to me and my photos of them keep me smiling with sweet nostalgia in my little duplex.
Mental health – Meditate every day for half an hour, they can be broken up into smaller minutes at a time. I failed last year, but I have a feeling I'm going to do it this year, same for no electronic devices in bed and a day offline every week.
I'll try out social media for half an hour per day again, hopefully I'll be more efficient this time and learn to become even more disciplined than last year.
I will have a "float session," also known as a "sensory deprivation" tank at least once a week. Like meditation, it's good to me and I need it to decompress.
I'm doing a 75 "tokens" drink challenge with a mate. So a classy glass of wine with dinner would count as a token, as would drinking barrel fulls at a family wedding would also be one token used. This will definitely make me drink less than last year and I'll try and finish with as many tokens as possible at the end of each year.
Another mental health goal is to beat my bruxism, which is the medical term for grinding your teeth when you're stressed. Most do it at night, but I do it during the daytime. I'm trying all sorts of new stuff, and no – mouth guards don't help me – they just make my jaw feel even more tense.
Other Goals for 2019 – "Consume less, create more" is my motto for 2020. I'm probably doing everyone's head in by now with my dystopian view on the digital age, but I feel we consume way more than we create and I know I am not comfortable with that personally.
I am looking forward to picking up this blog full time and finally catching up on everything from the last… 5-6 years. That's a lot of work, but I'm ready for it. It'll be less about my fluffy feelings and more about providing value for readers, especially travellers.
It's absolutely criminal that I don't have any content for about 80-90% of the places I've visited and every country should at least have one article containing a free, comprehensive travel guide, so that's what I'll work on before updating old content and writing new posts on other topics.
Another writing goal for me is to have some sort of written product on my blog. That could be the aforementioned Marathon des Sables book, a guide to living in Chiang Mai, or even a free ebook answering questions that I regularly get asked about living this unconventional lifestyle.
Shrugs.
I'm not sure yet, but I know I will have more time to write and I'm going to make sure I spend it wisely.
Catching up on the blog is the main priority for now, I think aiming for 50,000 page views per month by the end of the year is a realistic goal.
Feel free to steal my categories and layout for yourself if you want to reflect on last year and plan to make this one better.
Good luck.
Bye.