Visiting the Sloth and Jaguar Centre in Costa Rica is a perfect alternative to financing a cruel zoo, or riding on the back of wild animals for a cool Instagram photo. Essentially the place is a sanctuary for animals in need of exactly that.
The Sloth and Jaguar centre costs $30 for an hour and half tour from an enthusiastic tour guide in either a Spanish or English-speaking group. Although the title of the place only mentions jaguars and sloths – the centre takes in all injured wild animals from surrounding areas, restores them back to health and rehabilitates them back into their natural habitat.
The main features of the place are the insanely adorable baby monkeys and baby sloths – you're not allowed to hold any of these animals, only the trained volunteers can. I'm not going to lie, you'll have a strong desire to hug them and their cuteness will kill you! The volunteers clearly care for the animals and every one had its own name and funny personal anecdote about its story or personality.
Toucans and ant-eaters also live there!
Also, wild pelicans strut around with the unwavering confidence of an average-looking white man.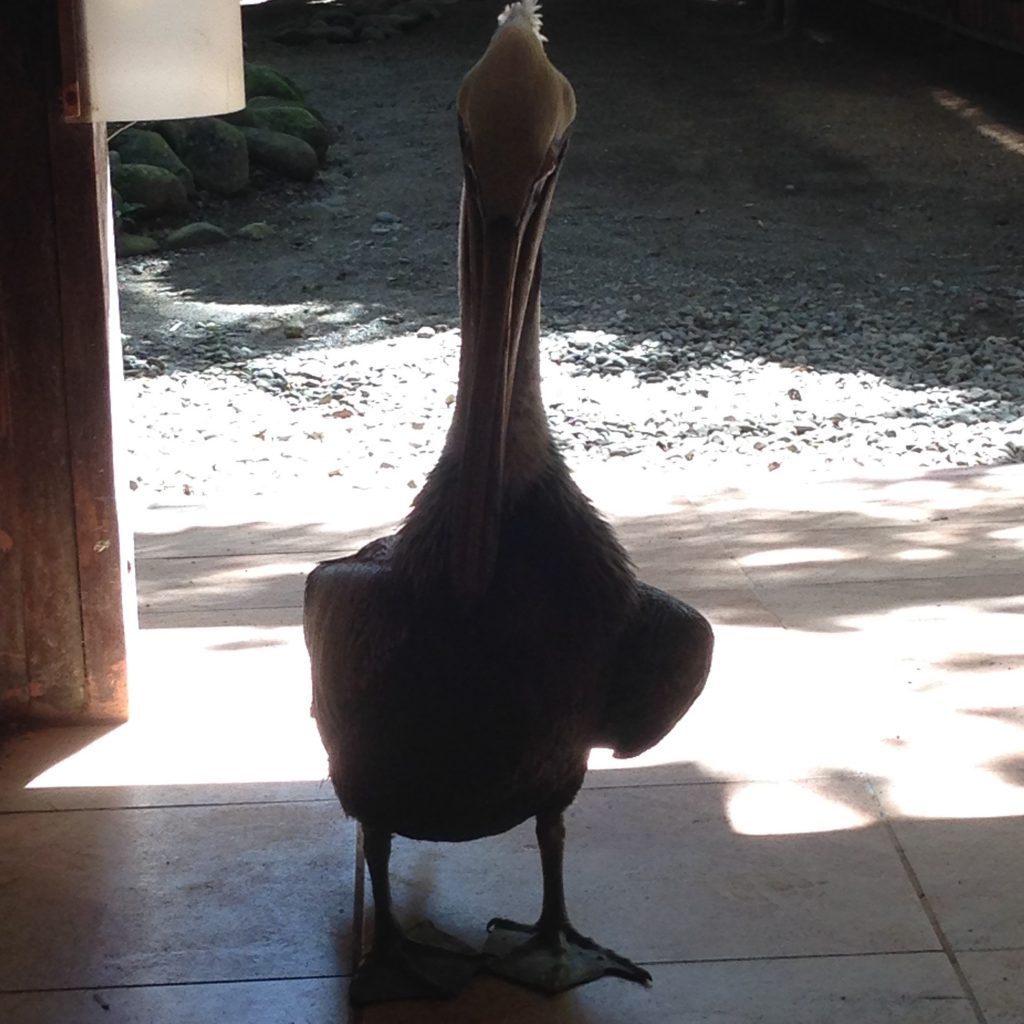 The Jaguar and Sloth Rescue centre was thoroughly enjoyable, well worth the trip to the coast and the box of responsible animal tourism is getting a big tick for this one.
Side note: I stayed in a resort called; 'Coco Loco.' Lovely place and an eleven minute drive to the centre.