Cambodia is a popular addition to the often trodden Southeast Asia trail, but that doesn't make it any less appealing, or interesting. If you can stomach it – spend a day or two in the capital, Phnom Penh and visit the heartbreaking Tuol Sleng Genocide Museum and The Killing Fields. Find out about how a third of the country was killed off  by Pol Pot during the brutal Khmer Rouge era.
After a visit here – you'll start to notice that there are not many old people living in Cambodia because of this and it will feel harrowing as you try to comprehend the magnitude of torture that went on.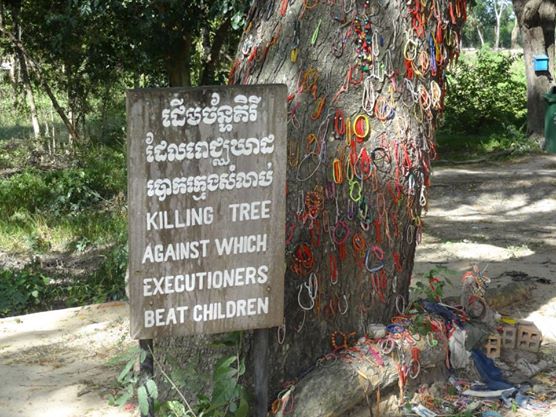 Watch Sunrise at Angkor Wat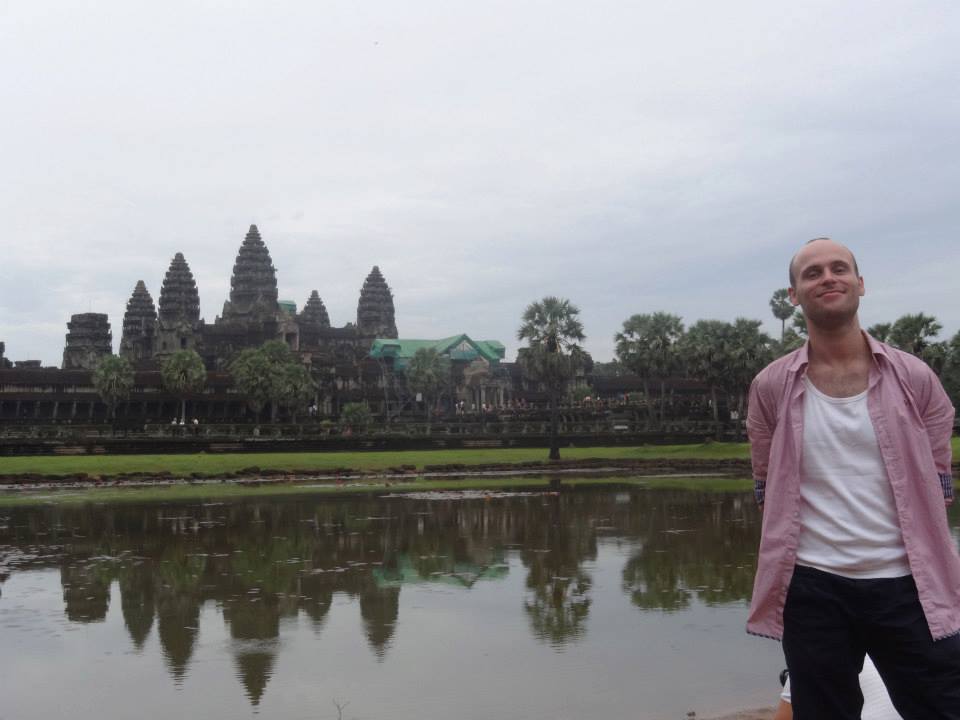 I find sightseeing generally overrated and boring – but you'd have to be a complete philistine to not appreciate the work of art that is Angkor Wat in Siem Reap. Best seen at sunrise, yes even if you're not a morning person.
Sihanoukville
Don't lose any sleep if you don't make it here and don't make any extra efforts to go. Yawnfest. Don't go here like the bazillion of other travellers do and trust me when I say Kampot is a lot better, less saturated by tourists and more fun.
Living in Phnom Penh
The Capital of Cambodia is definitely a useful addition to your Asian sojourn, but it is not the kind of place where you should look to be a 'Digital Nomad.' The wifi strength is frustrating so you won't be very efficient with your work. The nightlife is boring and sleazy – everyone always ends up at the same nightclub, called 'Pontoon.' Which is terrible.
Robbery is high in Phnom Penh and the police, like anyone else in Cambodia with authority – are as corrupt as you can get. The locals (those who don't rob you, or throw bricks at you) are lovely and friendly. The minority really does ruin the city, but I'll reiterate – Cambodians are generally warm-hearted and friendly people and the Cambodia visa system is a lot less convoluted than most countries I've visited.
Learn from my experience and use me as a willing Guinea Pig. If you work online and you're looking for a base which ticks all of the boxes you need – Phnom Penh is not that place.