When I started to research the cost of living in Bangkok all those years ago, I really thought that I had discovered the holy grail of digital nomad cities.
You can "live like a king in Bangkok for only 1,000 Dollars a month" was a common thread. I pictured myself living like P Diddy; with an array of flashy vehicles, designer gear, a huge mansion and even walk-in wardrobes for my ever-growing celebrity harem.
All for 1000 dollars!
It didn't take me too long to find out that the blogs that I read were written by charlatans, trying to look cooler than they were back home, or trying to sell some sort of online course.
I'm not angry about it and I'm all about personal accountability, so I made sure I worked harder in order to live a higher quality life (you can check out my living in Bangkok guide here).
I just want the truth to be out there so that you can be set free and manage your expectations.
Let's take a look at how far your money can really go in Bangkok, with the spotlight on 3 types of people; those living on a tight budget, mid-range and those who really do want to live like a king in Bangkok.
Cost of Living in Bangkok (For Expats on a Tight Budget)
Sometimes Bangkok can look cheaper than most western countries, especially with the seemingly oxymoronic notion that eating out is more expensive than buying groceries.
But it's a little more complex than that and there is more nuance to this story.
Comparing Thailand's capital city to other popular expat cities in Southeast Asia can be far more expensive, but if you're smart about it, you can still live a decent life there.
Let's take a closer look at the cost of living in Bangkok for the nifty and thrifty.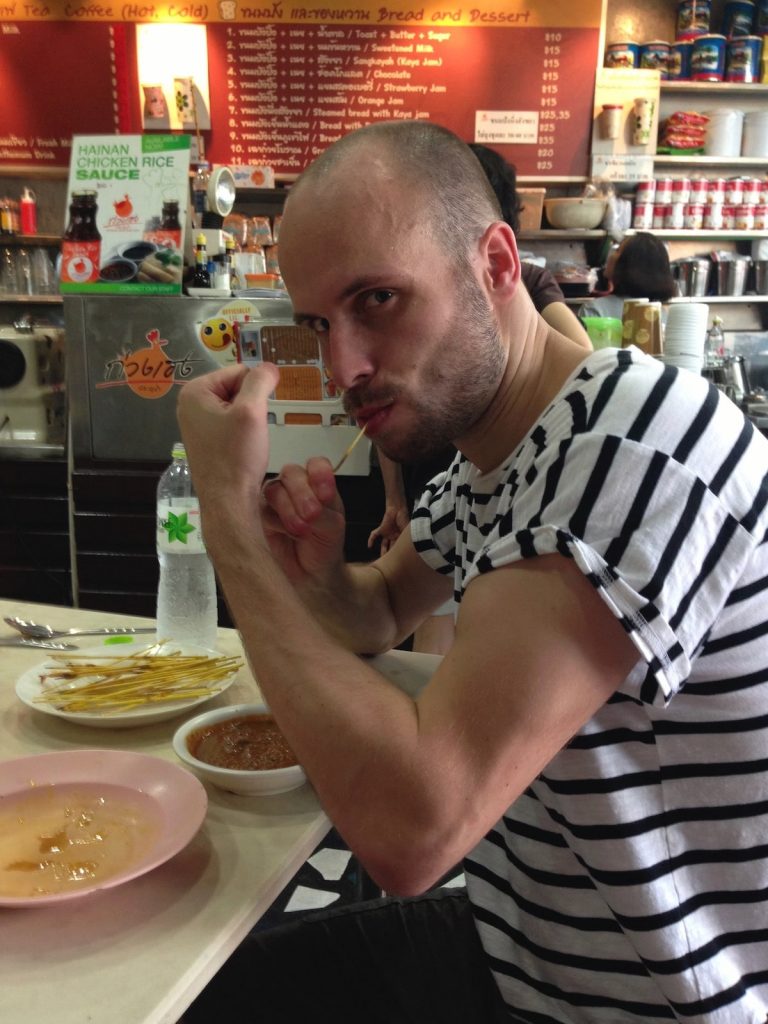 Food
Affordable, delicious street food and the Thai capital go hand in hand and it's for this reason that so many choose to visit and live in Bangkok in the first place. From the cheapest street food stalls to the most extravagant restaurants, Bangkok has it all.
If you're trying to keep the cost of living in Bangkok down as low as possible, it's best to follow the hard to comprehend advice of not cooking at home.
The cost of buying produce, especially from supermarkets, and then cooking it at home actually turns out to be more expensive than wining and dining on Bangkok's finest street food (however, due to the global pandemic there are currently more limitations than usual).
To get your hands on the cheapest food, it's best to stick to the street food establishments, whether this is the roadside stalls or the smaller pop-up shops. Many of these stalls can be found in Bangkok's food markets, places such as Khlong Toei or Wang Lang Market, offering dishes for an extremely low cost.
As a budget nomad, street food isn't the only option, Bangkok is home to some famous low-cost restaurants too.
Take one of the nation's most famous dishes, Pad Thai, for example. Thip Samai restaurant offers a plate of Pad Thai Haw Kai Goong Sod, with fresh seafood/meat/tofu and egg for as little as ฿65 ($2 USD)
You'll find this pricing across similar establishments around the city, showing that when it comes to food, there are plenty of ways to keep the cost of living in Bangkok low.
Monthly frugal budget for food: ฿3,900-7,800 ($115-330 USD)
Accommodation
When it comes to pricing up the cost of living in Bangkok compared to simply visiting it, I'm assuming that you won't want to be living out of a sweaty hostel bunker.
Unfortunately, the costs of hotels can be uncomfortably high when you're on a budget. This being said, when you first settle in Bangkok, you may want to start your ex-pat journey with a low-cost hostel until you find somewhere more to your liking.
A bed in a hostel comes in at as little as ฿180 – ฿229 for a dorm room.
Moving on from precarious living to settled life, you'll probably want to find an apartment in the city that you can call your own. It's pretty easy to find apartments up for rent in the tens of thousands of baht.
Most of the time, you'll end up paying around ฿20,000-฿25,000/month – although this does depend on which area of the city you want to live in.
Living in an apartment that is 20 minutes or more outside of the city centre can bring about a fall in accommodation prices, even as low as ฿5,000 or ฿8,000/month. If you're trying to make your money go as far as possible, it's best to avoid accommodation that's close to BTS and MRT stations as this can really hike up the rent cost.
Monthly frugal budget for accommodation: ฿4,800-7,500 ($150-240 USD)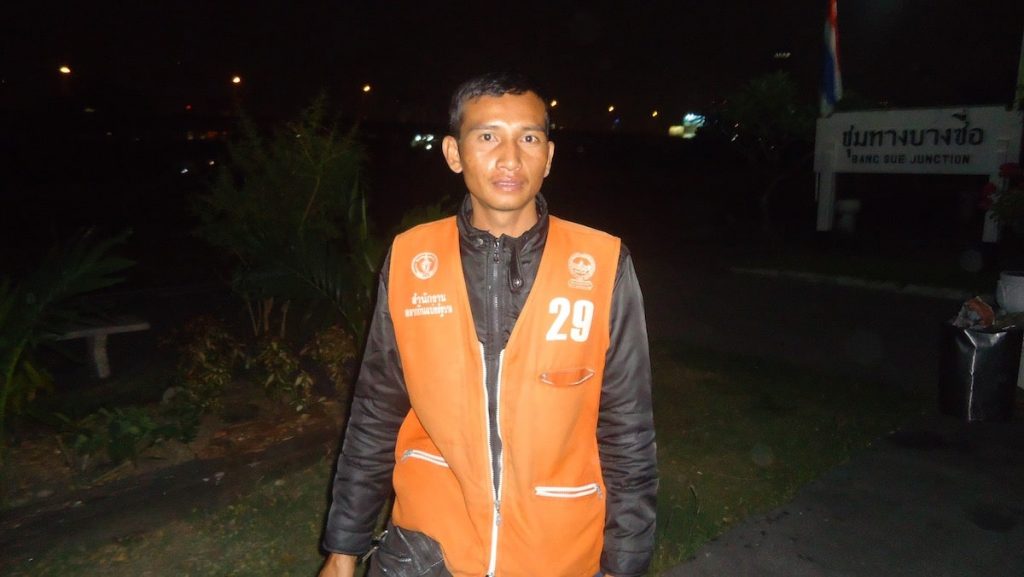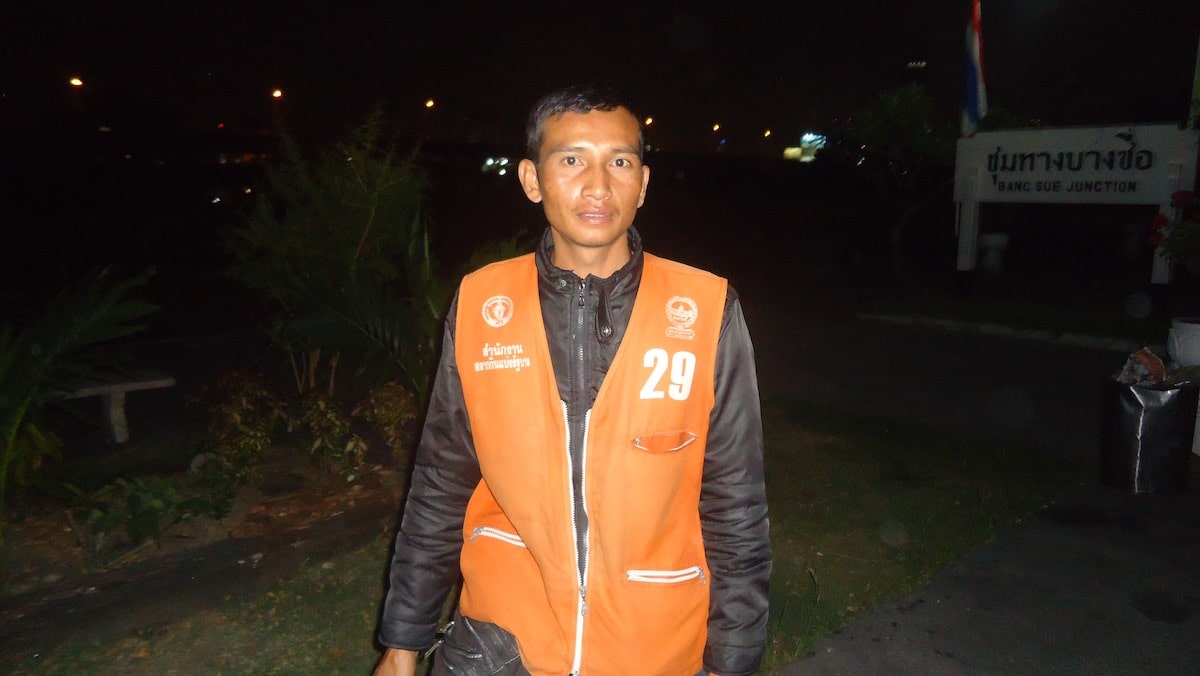 Transportation
Transportation comes in all shapes and sizes in the Thai capital, but when it comes to keeping the cost of living in Bangkok down, you'll need to be a little bit careful as to how you get around.
Thailand's capital is home to two high-speed railways; the BTS and MRT. Paying for a day pass on the BTS will cost around ฿140, you could luck out with a grab bike if your destination is nearby enough and if you're really hardcore/broke you can brave the unconditioned busses for a scanty ฿15 flat rate ($0.45 USD).
Monthly frugal budget for transportation: ฿5000-8000 ($150-250 USD)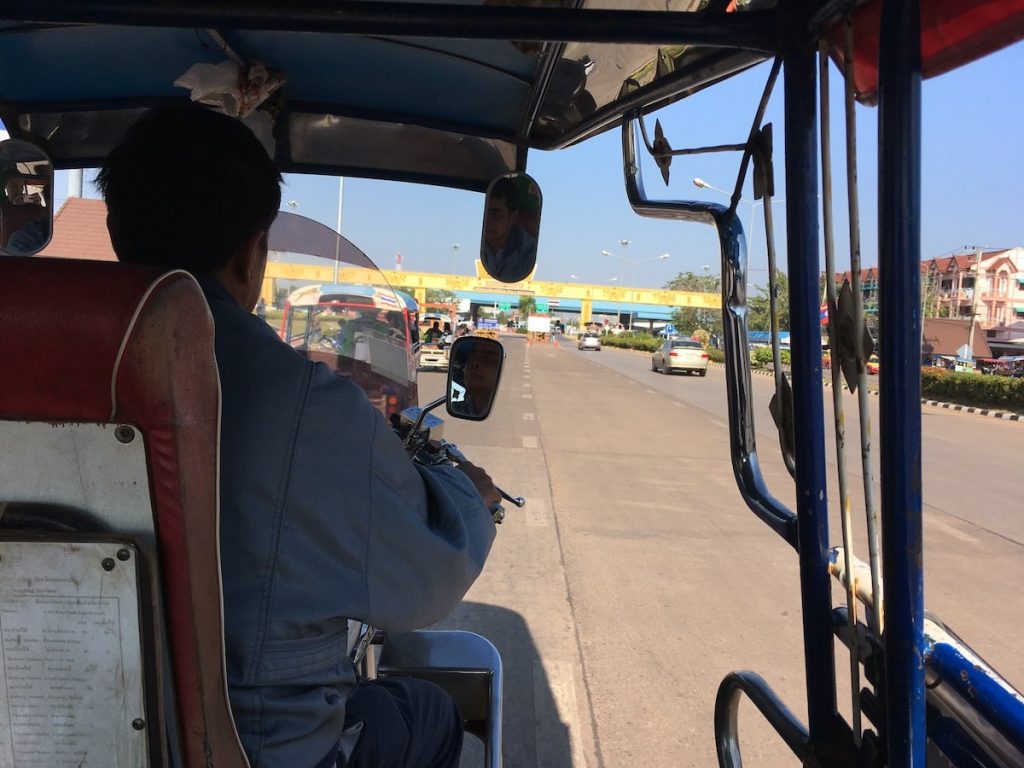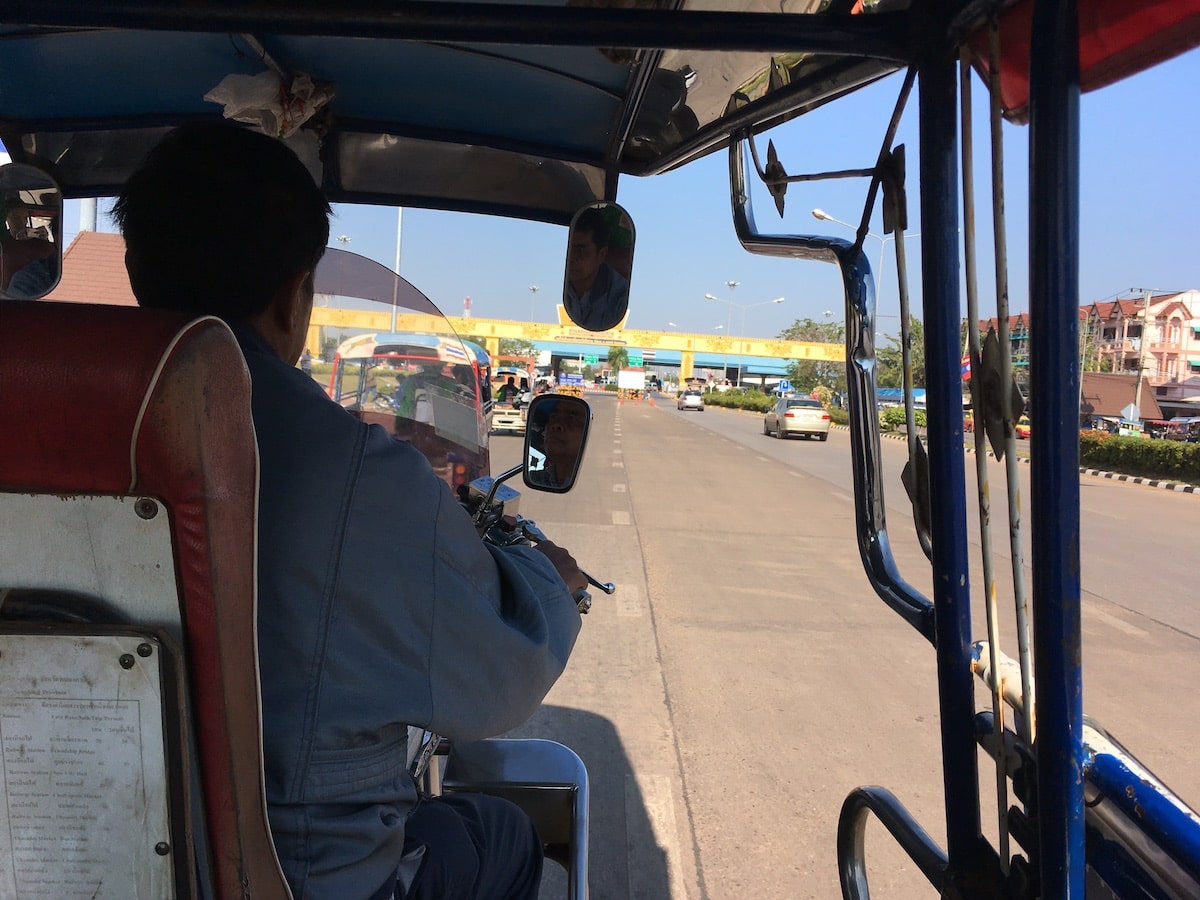 Visa
Visas are the bane of a lot of long-term travellers' lives and they can be especially frustrating when you're on a tight budget.
For those just starting out, it's best to stick to the most affordable visa and that's the tourist visa you get on arrival. While this may only give you 90 days from the day you drop into Bangkok, there are ways of extending it without having to pay through the nose.
One way is to carry out a visa run – hopping south over Thailand's border with Malaysia via Hat Yai and then making your way back to restart the visa. This is perfectly legal but is becoming a little more difficult to do and it takes about 15-18 hours if you travel by budget bus.
Generally, you'll find it easier if you travel through ​​Suvarnabhumi Airport rather than Don Mueang International Airport as it is known in Bangkok to be a place to profile those bouncing backwards and forth on a tourist visa. (It wasn't an issue for me when I first got to Thailand 10 years ago, but they are clearly clamping down on it).
You will also find it a bit trickier to find a direct flight to KL from BKK. This method of long-term stay on a budget is a dying art, so take heed and get busy making more money, those Leo Beers aren't going extinct any time soon.
Monthly frugal budget for visas: ฿3,300-6000 ($100-180 USD)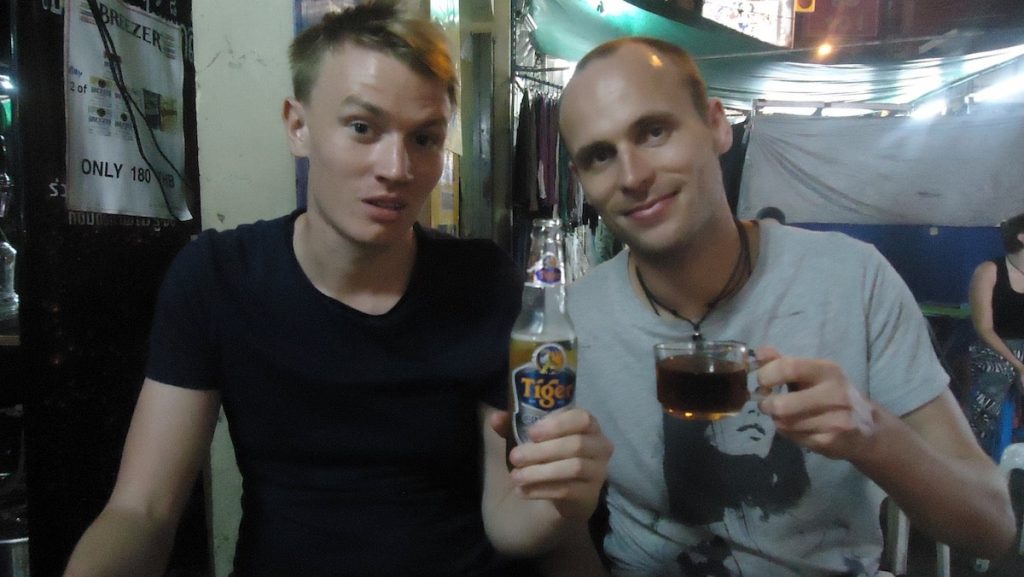 Entertainment
It can't be all work and no play when it comes to racking up the costs of living in Bangkok. Entertainment in the Thai capital is a LOT of fun, and there's no need to miss out on a weekend night out on the town, or perhaps a gym membership just because you're on a budget.
*Check out my post 27 Unique & Unusual Things To Do in Bangkok: (Weirdo's Guide) – plenty of free and cheap things on that list!*
When it comes to nightlife, Bangkok has its fair share of cheap watering holes. In the usual haunts, it's no struggle to find a low key bar that will serve up local beer and small bites for a very cheap price.
If sports are more your idea of Saturday night entertainment, a lot of Thailand's Premier League Matches are reasonably priced. You can't buy tickets in advance for this, but prices on the door sit around ฿300 depending on the game.
Muay Thai Kickboxing, the nation's most revered sport, can be viewed live for the same price (or for even less). I highly recommend this one!
For the lifters, yogis and cardio lovers out there, gyms are more of an upmarket activity in Bangkok and are only a little cheaper than you'd find in the western world, sometimes even more pricey.
If you're a keen bean, monthly subscriptions sit around ฿700, whereas a day pass can be more affordable at ฿100. If you can be bothered to shop around and work on your Thai language, you will be able to use the weights machines in an old-school Muay Thai gym for half the price, with bags of character making up for the lack of air-con.
Monthly frugal budget for entertainment: ฿3,300-7,300 ($100-220 USD)
Total Monthly Frugal Budget = ฿21,000-40,000 ($615-1,220 USD)
Cost of Living in Bangkok (For Expats With a Mid-Range Budget)
Once you've made that step up from an expat, or digital nomad living on the cusp of their budget, into a slightly more experienced expat with a mid-range budget, the cost of living in Bangkok (and the comfort level) will undoubtedly change.
Although prices for things won't change, your scope for choice and quality will shoot up considerably. Approaching Bangkok with a mid-range budget will also take the sting out of spending more than the $1,000 those misinformed blogs once promised.
Your choice of places to eat will open up and you can begin thinking about taking fun day trips, without having to double-check your stash of Thai baht every time you come home. Your choice of accommodation will also loosen up, saying goodbye to hostels or not-so-glamorous one-bedroom apartments.
Here's what the cost of living in Bangkok looks like with a mid-range budget.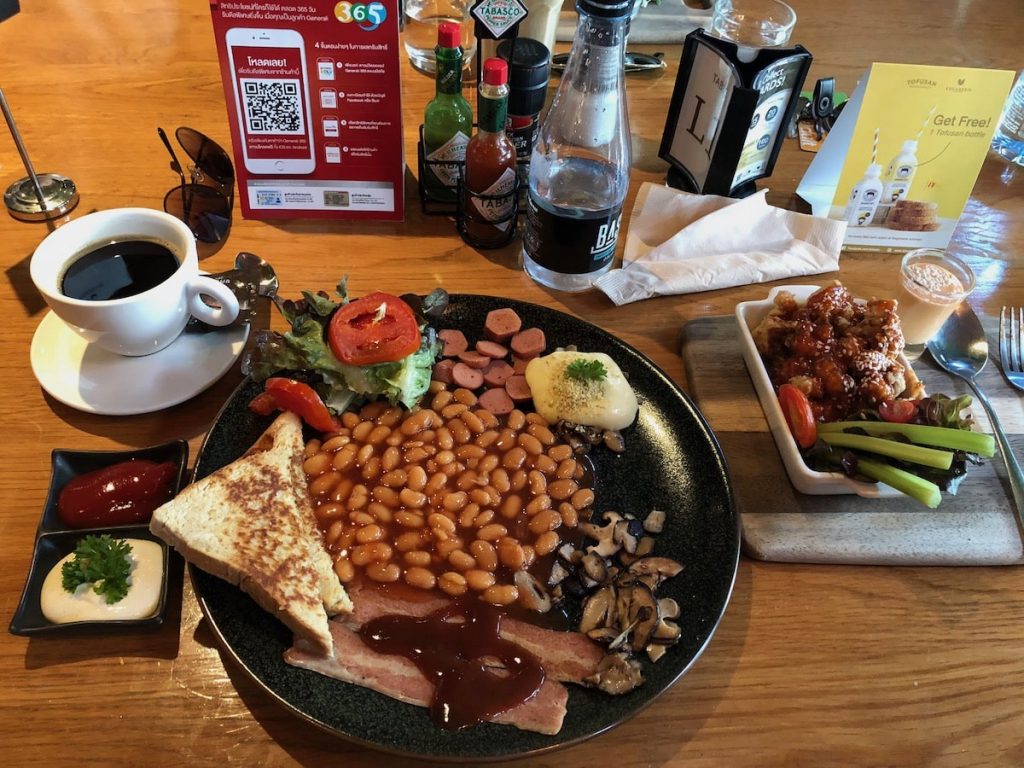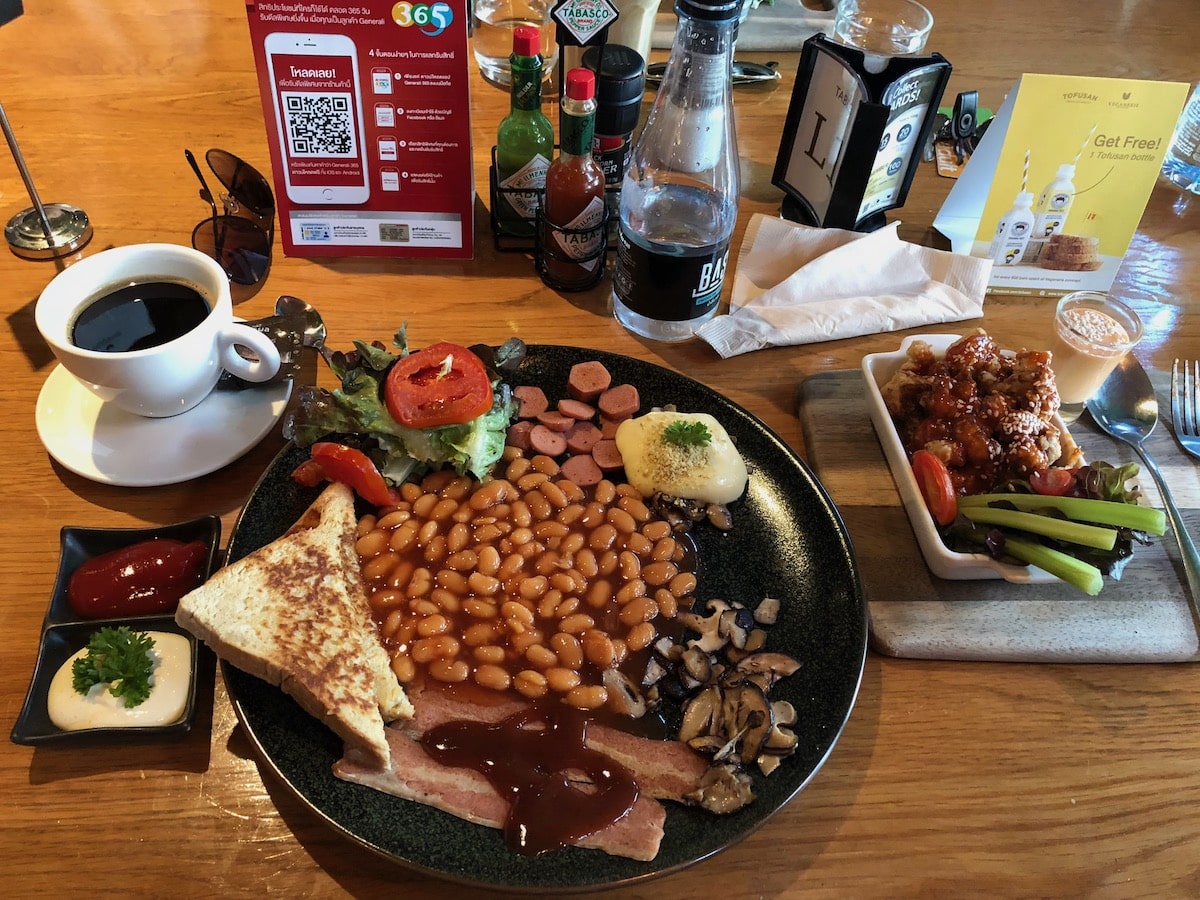 Food
With a larger budget in hand, your choice of food in the Thai capital opens up a lot more. There's no denying the fact that you can still head to street food hotspots and markets – here you can find affordable and tasty food regardless of your budget options, but your culinary world may open somewhat.
In a metropolis that is the Thai capital of Bangkok, there are a plethora of choices when it comes to restaurants. Aside from the small street foodie places, Bangkok has a large number of mid-range restaurants.
These restaurants sell everything from Thai specialities and Korean fusion to western favourites. Trading those ฿65 budget meals for ฿200-฿300 restaurant meals can make a huge difference in the type and size of meals you buy.
By paying this extra you can also trade in the quintessential South East Asian plastic chairs on the street for a more traditional restaurant vibe.
Earlier, I mentioned that eating out is generally far more affordable than cooking at home. But, sometimes we just want to kick back at home or just have a go at cooking ourselves. With a mid-range budget, you have the choice of heading to local markets for fresh produce and can also drop in at your local supermarket.
One of the most popular and numerous supermarkets are the Big C supermarket, Tops and Rimping. They can be found all over the city and are an expat favourite to pick up foreign brands from Europe, Australia and North America, ideal if you are feeling a little homesick for your most cherished grub.
Whether you are choosing to buy your imported baked beans or Vegemite, or simply eating out more often without perspiring every time you check out menu prices; your restaurant and grocery store game will certainly go to the next level on a mid-range budget in Bangkok.
Monthly mid-range budget for food: ฿25,000-34,000 ($750-1000 USD)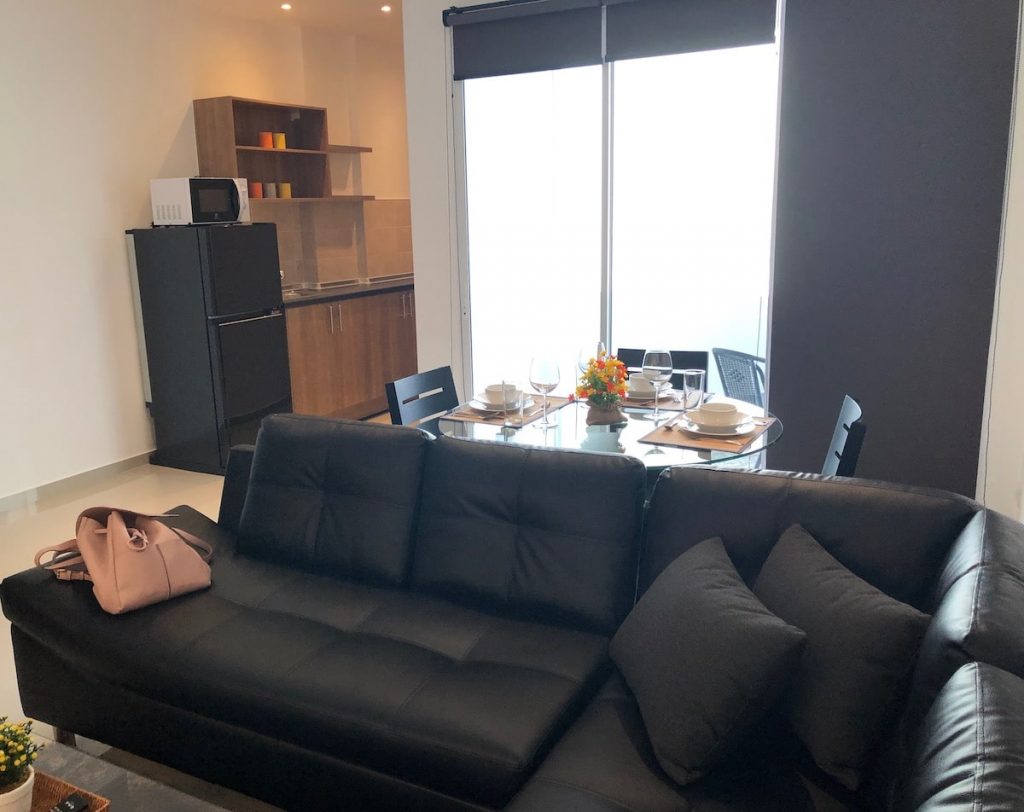 Accommodation
With a more generous bank balance, you can say goodbye to penny-pinching pads that are far out from all the fun and make the step up to more comfortable living in Bangkok.
When it comes to apartments, you can opt for those closer to transport links and even closer to the city centre, trading that extra rent cost for a far better location.
Aside from apartments, you can also rent a more attractive form of home, such as a modern condo. Condos are privately owned apartments that you rent directly from the owner.
Although slightly more costly than apartments, the quality of these condos tends to be far higher and some condos come with fully furnished rooms and have facilities like swimming pools and gyms.
It can be a little tricky to nail down a short term apartment of this quality, with owners and staff members on their behalf often immoveable on 6 months-year contracts and Airbnb is technically illegal in Thailand.
However, truth be told, with the current global situation Thailand is hurting a lot and it has transitioned more into a renter's market.
Depending on how much time you spend in your place, the utility bills could shoot up, I have a love/hate affair with air-con, but it's a necessary evil in hot and humid Bangkok and that can add to your expenses (just make sure you turn it off when you go out).
Monthly mid-range budget for accommodation: ฿20,000-28,000 ($600-850 USD)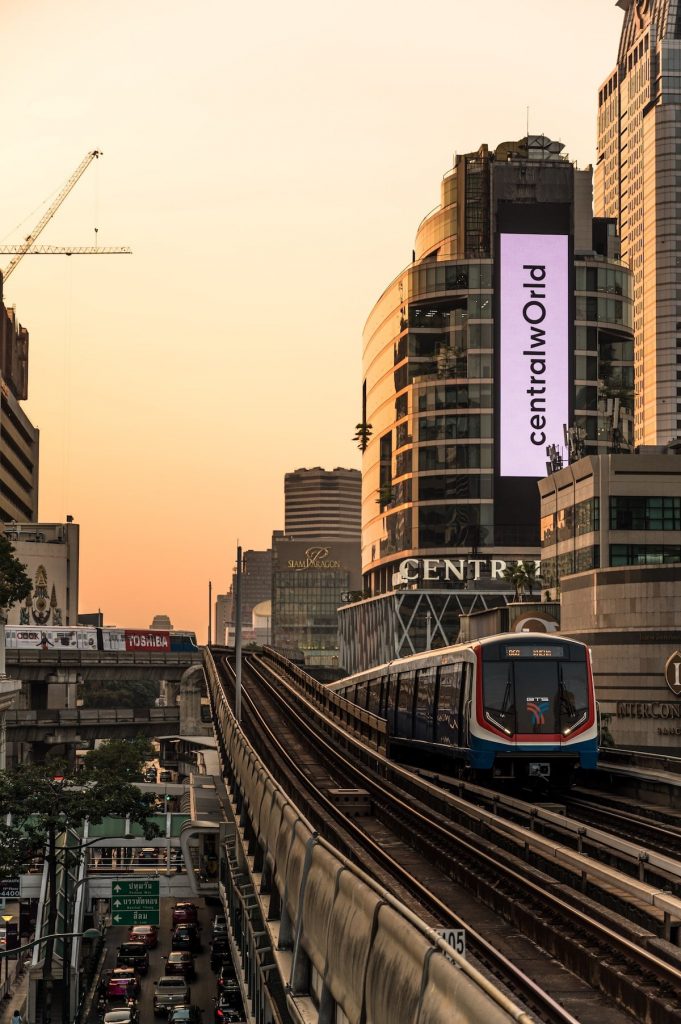 Transportation
Transport is generally quite affordable in the Thai capital, yet with that step up to a mid-range budget, you have far more options for getting across the busy and bouncy city.
Bangkok's taxis can be hailed from the side of the road, making it easier to get across the city (easier but not easy, Bangkok traffic is absolute chaos).
Taxi fairs usually start around the mark ฿35 and will usually rise by ฿2 for every kilometre you travel. A surcharge applies in traffic jams (1.25 baht per metre when moving under 6 km/h). I wouldn't recommend this on a mid-range budget, taxis often frustrate you by trying to scam you or refusing to go where you want after flagging them down.
The Uber-like app Grab is a superior way of getting around the city. Simply download the app and submit your journey and your driver will come straight to your location. Grab will charge a base fare of ฿55, then it will be ฿3 per kilometre after that.
Fare for each kilometre after the first five kilometres is ฿6 per kilometre. Although more expensive than city taxis, there are no worries about language barriers if your Thai isn't up to scratch yet, as you are using the app guided by GPS.
I'm all about supporting locals and small businesses, but Bangkok taxi drivers do themselves no favours in a world of apps like Grab and Uber, who put customer care and needs over everything else.
Another option is renting a scooter for roughly $10 USD a day, it depends on your preference at the end of the day. I moved from Bangkok to Chiang Mai and the scooter life is much more laid-back and enjoyable up north.
Riding one in Bangkok was annoying to someone like me with close to zero patience levels and a Grab bike was always at hand for me.
Monthly mid-range budget for transportation: ฿6,500-11,500 ($200-350 USD)
Visa
If your mid-range budget allows you to spend more on getting your foot in the door and staying in the country, your lower stress levels will give you more headspace for a higher quality cost of living in Bangkok.
Instead of opting for the tourist visa on arrival and having to make multiple visa runs, while fearing the wrath of a pissed off Thai immigration official, a larger budget for a volunteer or education visa is a way more convenient option and currently, a fantastic option for long term stay in Thailand.
It's almost too easy to get an educational visa – you can obtain one of these by signing up for a Thai cooking class, Muay Thai kickboxing camp, or a Thai Language school. Y
You can apply for a volunteer visa, which is another popular non-immigration visa.
This is designed for those volunteering in Thailand – though in reality this can be obtained by making a generous donation to a local temple for an agreed period of stay.
(I am currently on a one-year volunteer visa for ฿48,000, which is about $1,500 USD).
Cooking classes and Muay Thai schools' prices differ based upon institutions and length of stay.
Monthly mid-range budget for visa: ฿4,000-6,700 ($125-200 USD)
*I based this on the median average of a volunteer and education visa, divided into 12 months*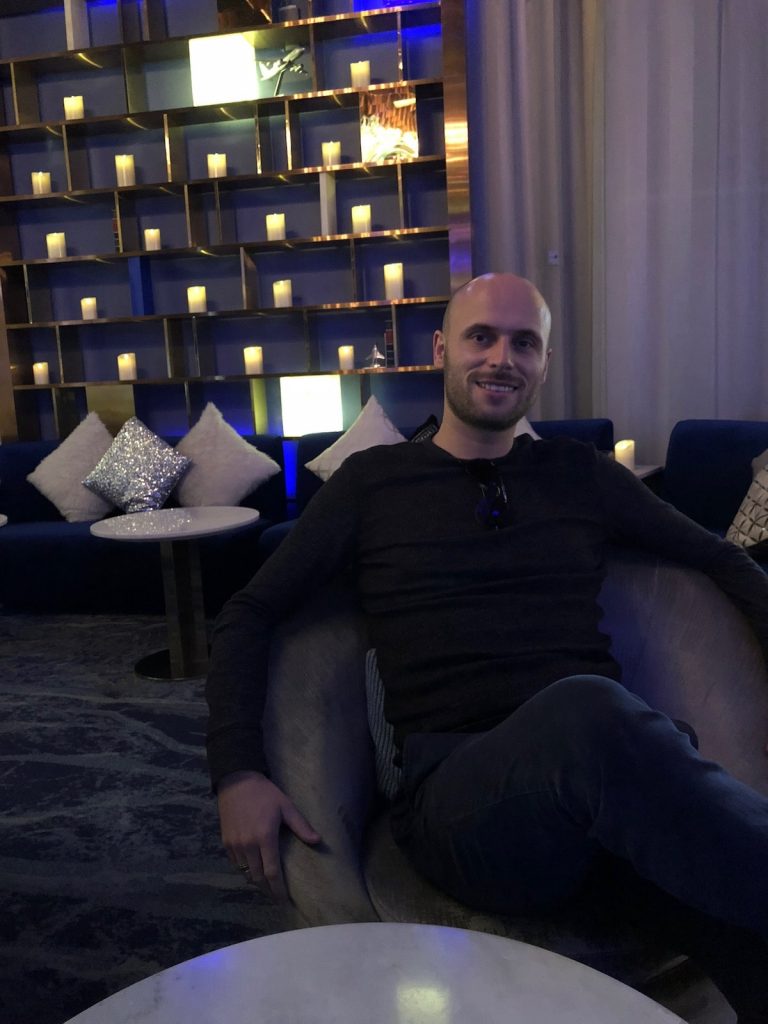 Entertainment
Entertainment and Bangkok go hand in hand, whatever tickles your pickle.
Whether you're looking for a cheap night on the town or a treat yourself type affair, a mid-range budget will cover you.
When it comes to nightlife, having those few extra 0's in your bank account can really allow a step up in the quality of nightclubs and bars. Aside from drinking domestic Chang or Leo, you can branch out to the craft beer bars or dabble in the fast-growing wine drinking scene.
Alternatively, head to one of the many cinemas that can be found throughout Bangkok – a ticket will cost between ฿70 to ฿160. Evening pastimes such as bowling alleys, arcades and a huge host of other places can be found all over the city, especially in its mega malls.
There are a plethora of fascinating cultural festivals in Thailand to explore, with some of them being on more eye-opening than others and of course, you have a whole beautiful country to explore, when you have a bit more time and money on your hands.
Also, those boutique or franchise gyms that are often on par with UK prices (or higher) won't cause you as much anxiety. The mid-range cost of living in Bangkok isn't so bad at all and depending on how often you like to go out, your budget will go up alongside your fun levels.
A night out on the booze contributes to the higher end of the budget published below.
Monthly mid-range budget for entertainment: ฿10,000-15,000 ($1,975-2,850 USD)
Total Monthly Mid-Range Budget = ฿66,000-95,000 ($1,9750-2,850 USD)
Cost of Living in Bangkok "Like a King" (Fake Ballers Beware!)
I've spent a while trying to smash down the wall of misinformation about how you can live 'like a king' in Bangkok on a mere one thousand dollars a month – you simply can not ("mai dai" as they say over here in Thailand).
But, when it comes to those high rolling paychecks, being based in the Thai capital can be a real playground for those with a bottomless purse. Getting paid in GBP, USD, AUD or EUR, usually means you can get a lot more bang for your buck in Bangkok.
For those high earners, the cost of living in Bangkok will change as your tastes and spending habits shift. The Thai capital has long been a city that draws rich playboys and socialite girls to its streets and there are always ways to enjoy living in Bangkok, for those who have the money to spend.
The beauty of writing this article is that I have been on all 3 of these budgets at consecutive stages of my life.
This was not a coincidence.
Since day one of leaving the UK I set out to improve my life on all levels, and I make no apologies when I say that making more money was (and still is) the main priority for me. I had zero desire to stay a budget traveller and I have indeed balled in Bangkok.
It was FUN, but maybe too fun. Got deep pockets? Pull up a pew, son. Try and survive in maybe the most hedonistic city on earth…but not on $1000 dollars a month.
Food
While street food in Thailand is arguably some of the best in the world, the culinary exploration of Bangkok doesn't start and end with its backstreet pad-thai stores and small local restaurants. Bangkok alone has numerous Michelin starred restaurants.
The city's leading fine dining restaurant Bo.lan may have closed its doors, but it has left a legacy that has continued throughout Bangkok's fine Thai cuisine scene.
Another leading Michelin starred restaurant in Bangkok is Sra Bua by Kiin Kiin, housed on the ground floor of the five star Siam Kempinski Hotel. This is fine dining at its best, but a six-course lunch menu will set you back around ฿2,600 – akin to western prices at a fairly good restaurant.
Even when it comes to your supermarket habits, with that extra cash even that can take a huge step up. Hell, you can even hire your own personal chef. The world is your oyster (and you can easily afford them too).
Bangkok has its own repertoire of high-end supermarkets, offering a huge range of extra products and luxury products. One of the leading top-end supermarkets is 'Gourmet Market' a high-end supermarket that sells some of the most upmarket supermarket produce and even a few western surprises.
Monthly baller budget for food: ฿30,000-40,000 ($900-1,200 USD)
Accommodation
It's time to channel your inner Harvey Specter.
Whether it's securing that penthouse apartment in the centre of Bangkok or a multi-bedroom house in the suburbs of the city, having those extra funds can go a long way to changing your living standards.
Even if you don't want to uproot yourself from the centre of Bangkok, with much more spending on rent, opting for a serviced apartment can make all the difference.
Serviced apartments are high-end apartments that have hotel services, such as cleaning, laundry and occasionally an on-site restaurant. Even higher-end serviced apartments will have facilities such as swimming pools and gyms in them – a real jump up the domestic ladder!
The area your accommodation is in will also affect the overall rent figure, with neighbourhoods such as Thonglor taking the premier title.
Thonglor is the socialite hangout spot, home to top dining and nightlife venues, making it popular with Bangkok's high rollers. Having the pick of the city means you can settle wherever you see fit, taking advantage of inner-city luxury condos or the open space of the Bangkok suburbs, the choice is yours.
Monthly baller for Accomodation: ฿30,000-40,000 ($1,500-2,500 USD)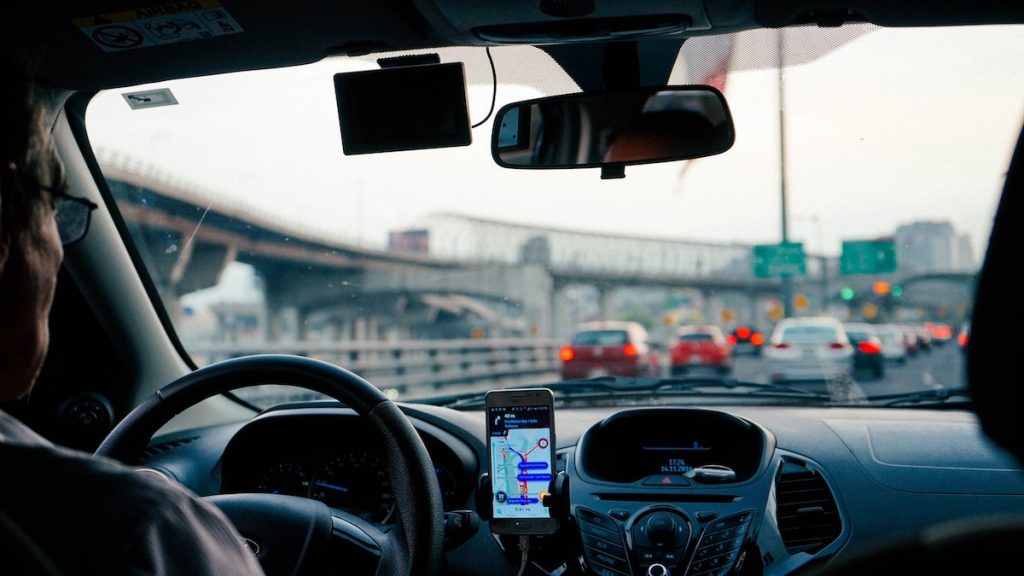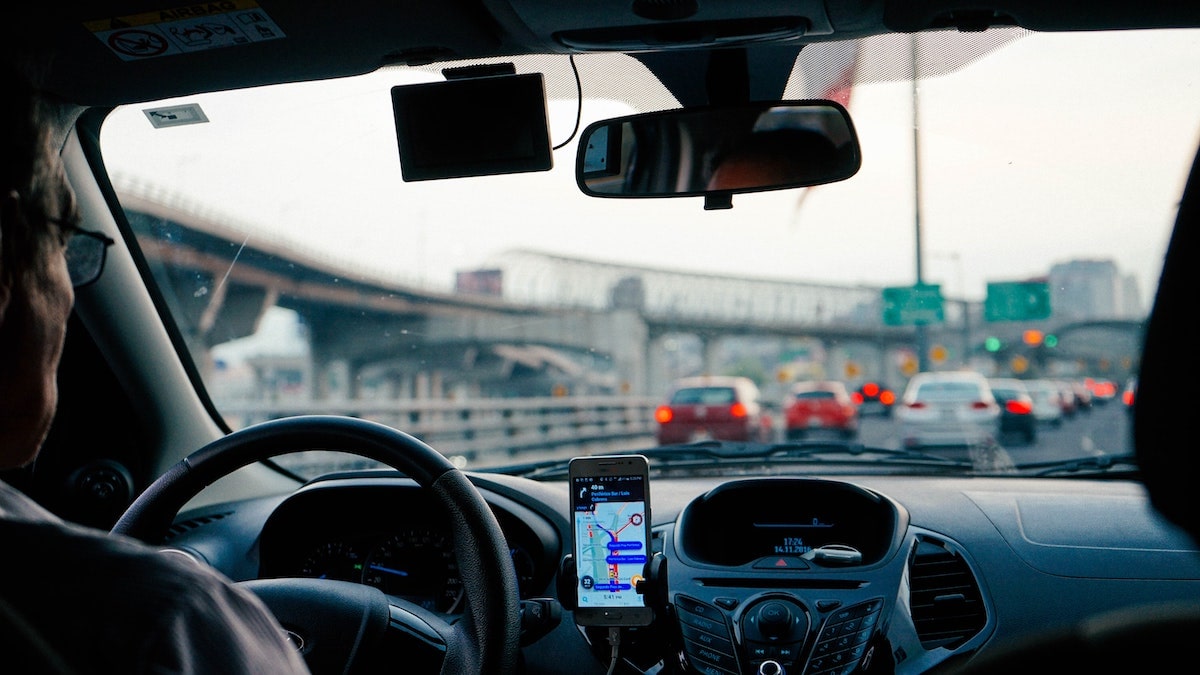 Transportation
While big spenders may have to think less about when it comes to the cost of living in Bangkok, it's always good to have a better understanding of the bigger picture. Looking at transportation, you can still rely on the reliable options of public transport such as the BTS and MRT rail transport options. Hiring a private car is also another option, especially with fees that are relatively low.
Most opt to go Grab Premium, so you use the Uber-esque app and select a fancier car to pick you up so that you can arrive at your destination in style.
With increased wages, what really changes is your own ability to transport yourself around the Thai capital. Buying your own vehicle or bike can really have a huge effect on your own well being and general comfort in your life in the city.
Buying a car in Thailand can give you the real space and independence to travel about the city and country without relying on public transport.
Imported classics such as the Range Rover are seen around town, I've heard that they are anything from 3 times to 5 times more when purchasing them in Thailand.
Even during my best business months (when I was generating $30-40,000 USD per month) I was never tempted to save up for a fancy car.
Driving a car in the bustling roads of Bangkok appeals to me as much as repeatedly smashing a spiked hammer off my hand, and as frivolous as I have been in my youth, I was never the one for flashy cars (whether they are bought or rented).
But that's just me, the fanciest thing I ever did regarding this was getting a luxury rented car from BKK airport to my place in the centre a couple of times. With those exceptions aside, I just got a normal Grab and used the BTS to get around and I avoided peak rush hour traffic 9/10.
I appreciate the spectrum published below is wildly vast. Just bear in mind that you could be someone like me who holds food and accommodation over transport, so my budget simply doesn't wiggle that much for transport options.
Or you can be an all-out hedonist (I'm not judging) and buy a sexy car to go along with your Bangkok playboy profile, where prices for imported cars in Thailand are astronomical.
Monthly baller budget for transport: ฿30,000-40,000 ($400-3,000 USD)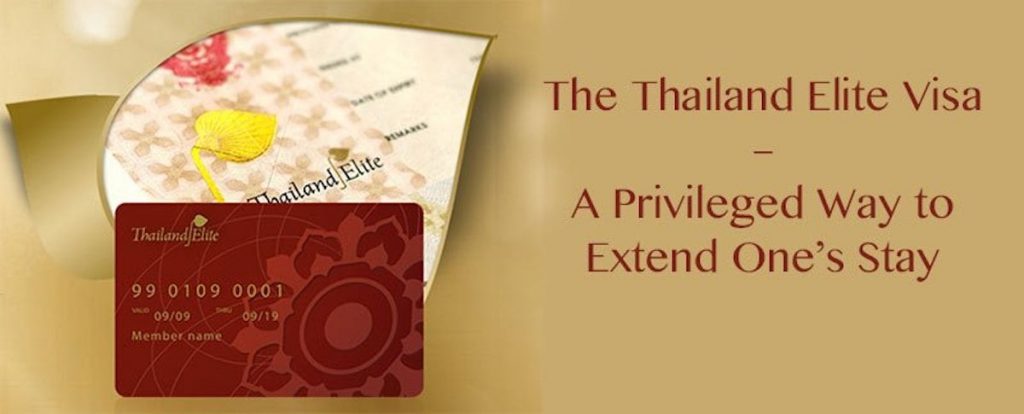 Visa
If money becomes less of a worry when you're living in Bangkok and you're here to stay, you may be more inclined to apply for the Thai elite visa. (It's also a good option for people like myself who escape during the Songkran Festival (it's brilliant, but once is enough for me).
This visa is usually granted for five, ten or fifteen year periods, although the latter two may be taken off the list in years soon to come. Being able to stay in the country this long does, however, come at a price. For the five-year elite visa, you will need to fork out ฿500,000, and ฿1 million for 20 years.
Monthly baller budget for visa: ฿500,000-1,000,000 ($250-500 USD)
*Prices based upon which Thai Elite Visa you obtain, divided by the length of stay agreed-upon*
Entertainment
You didn't choose the sky bar life; the sky bar life chose you.
As one of the party capitals of Asia, if not the world, high-end entertainment is not hard to find in Bangkok.
Whether it's taking advantage of the city's river with a Banyan Tree's Apsara Luxury Dinner Cruise or spending the afternoon having tea at The Authors' Lounge at the Mandarin Oriental Hotel, there are endless examples of luxury entertainment with the huge expanses of Bangkok.
Even simple pastimes like going to the movies are suped-up in Bangkok, as watching films at the Enigma screen theatre at Siam Paragon is a whole new experience. Sit in La-Z-Boy couples' sofas with blankets and pillows while waiters pour your drink of choice and every snack under the sun. ​​
High-end gyms, marred with cringey mirror selfies from the "Bangkok hi-so" crew are yours to have.
Just like in the mid-range category, your alcohol consumption, or most importantly – the type of establishment that you frequent will be a deciding factor on your entertainment costs.
Not that this bothers you much, you absolute baller.
Monthly baller budget for entertainment: ฿20,000-27,000 ($600-800 USD)
Total Monthly Baller (Living Like a King) Budget = ฿122,000-266,000 ($3,650-8,000 USD)
Living in Bangkok: A Conclusion (& Reality Check)
If the prices listed above blow your mind, then you seriously need to rethink what your perception of Bangkok actually is (which is what drove me to write this post).
Much like living in Mexico City, while the capital city does still have its fair share of marginalised inhabitants, people need to understand that Bangkok is very much analogous to the likes of fancy cities such as Singapore, or even Tokyo.
Bangkok is an asset to Thailand. It is the beating heart for those travelling and living in the country and also a playground for farangs making serious money.
As you can see, the cost of living in Bangkok "like a king" is well above $1,000 a month. I hope I helped put this perplexing and untrue myth to bed for good.