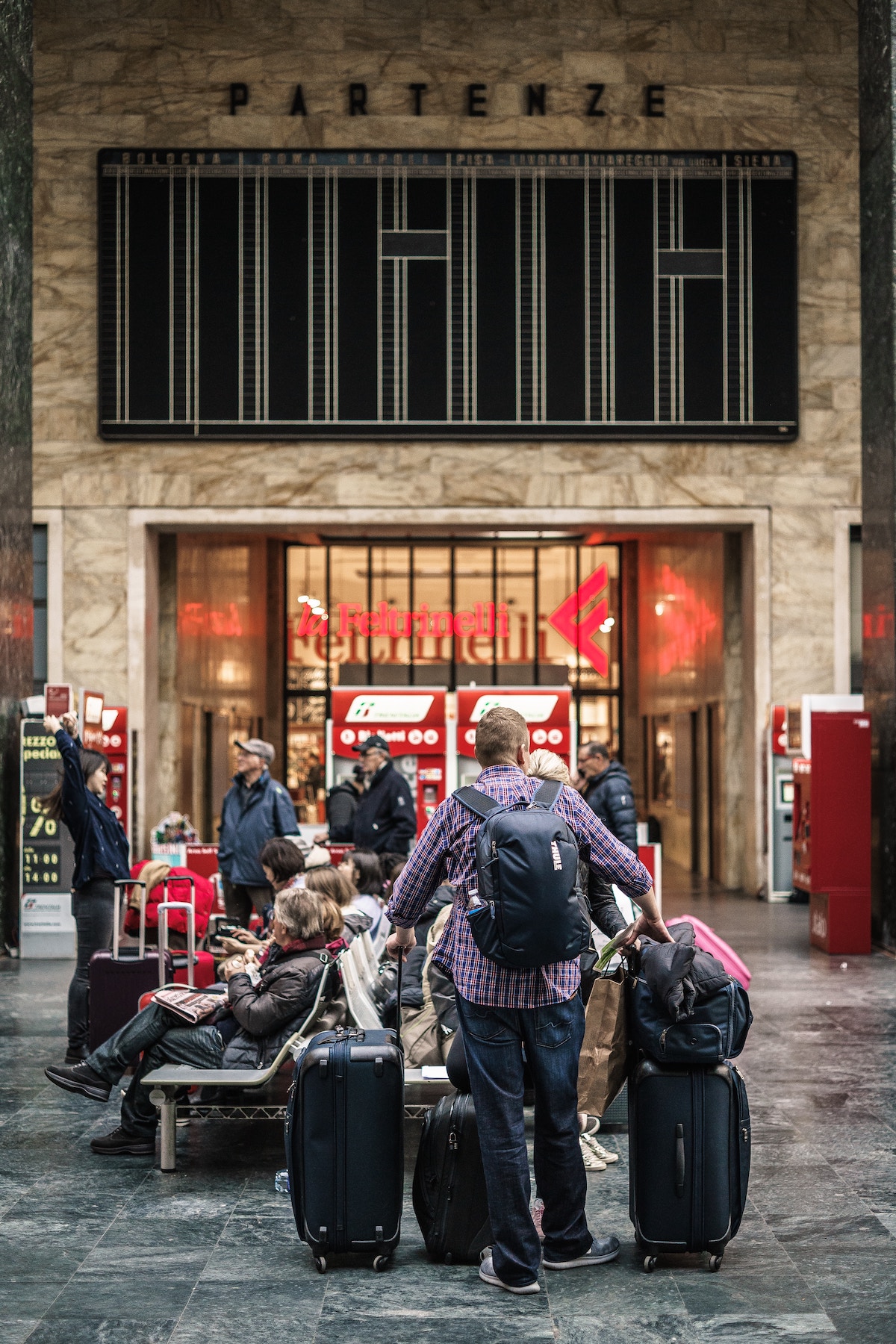 Ah yes, backpack vs suitcase (or what about one that rolls?) – the classic travel conundrum. It's important to not get lost in trying to work out which is "better" but what is better for the trip that you are about to embark on.
I travel with both of these bad boys (rarely at the same time) and there are usually a lot of factors to take in before committing to your luggage of choice. The good news is that those factors don't change and I am going to talk you through them.
Backpack vs Suitcase: The Pros and Cons
The Benefits of Travelling With a Suitcase
Protection and durability. Unless you didn't get the memo, everyone uses hard-shell suitcases nowadays. They're more secure and can take a bit of a bashing by moody/careless baggage handlers.
Better for packing. While packing cubes are often a godsend to a backpacker, suitcases tend to come with a 50/50 split opening which makes packing simpler and much easier to find your stuff when opening it up compared to a backpack.
Less of a load to carry. If you're using a suitcase with wheels and it's well designed you can simply walk alongside it with little strain, as opposed to a big backpack weighing you down.
More space. With a hard-shell suitcase you can bring more items, squeeze them in if you really need them; it's harder to do that with backpack material.
You can buy nostalgic gifts. I buy more gifts for my home in Thailand or my loved ones when I travel with a suitcase as I have more space, and the hard-shell cover makes it less likely that those gifts will break.
Your clothes will crease less. They won't remain perfectly ironed, but they'll be held together much tighter than they would in your backpack, so you can look less of a degenerate in a shorter time when you go out somewhere fancy.
It makes a comfy seat. My rolling suitcase transforms into a stool when I'm waiting in lines. It also holds my last-minute coffees and beers. Golden!
Negatives of Travelling With a Suitcase
Wheel breakage. If you're travelling with a suitcase with wheels, there is a chance that a wheel could come off. Small chance, but it'll probably happen to you at the most inconvenient time.
No-go in developing nations. Most places outside the western world aren't affluent, with nice roads, pavements and easy-to-use systems. A suitcase can be a logistical nightmare depending on your level of adventure and desire to leave your comfort zone.
Stairs become nightmares. You might have had a giggle watching those backpackers slump over their map as you skip to your next AirBnB, but they get the last laugh every time you come across a flight of stairs.
The Benefits of Travelling With a Backpack
Easier to manoeuvre. If your booked apartment/hostel doesn't have a lift, then getting your gear up on your back is much easier with a tight-to-your-body backpack.
You can go anywhere with a backpack. Backpacks are much more of an all-around hero of luggage when it comes to a wider variety of destinations and different environments.
Less claustrophobic. Travelling on busy streets during peak season or in highly populated cities with a suitcase is rage inducing and you're less likely to feel overwhelmed with a backpack in this situation.
Take it with you on transport. Some smaller backpacks fit in overhead lockers on a plane. Even if they don't, they're easier to keep with you on buses and trains and you can move them when you see fit. It lowers travel anxiety levels knowing all your gear is there in your line of vision or loving arms. 
The Negatives of Travelling With a Backpack
It can tear more easily. Some backpacks are built of tougher material than others. When I bought my Macpac in New Zealand the shop assistant bragged to me that his "mountain parrot" tried to rip this very same backpack with no success. This may be true, but even the best backpack won't have as strong a cover as a hard-shell suitcase.
Backpacks without front-loading systems suck. Also known as panel-loading this is a backpack that opens up like a suitcase. If you don't have it, you'll spend a good percentage of your trip rummaging through your travel gear from the top of your sad, pathetic backpack.
Forced into a minimalist lifestyle. Note that I put this into the cons category, but it's a matter of perception and preference. Maybe you'll like it (I don't) but it's worth knowing this when it comes to making up your mind.
You'll sweat more. You'll sweat in places where you didn't know you had sweat glands, especially in new types of heat that you've never experienced before.
And the winner is…
While I am usually very opinionated and very comfortable choosing a "side" there is no answer to this question about what is better as the real question should be, what is better for you?
It's often a case of location, location, location. If you're going to very poor nations with bad infrastructure systems and broken footpaths, leave the suitcase at home and rock the backpack. Just make sure it's a good one. Here are some articles to help you choose the best backpack.
If you're doing luxury and will be spending time in swanky places where you want to look your best (and/or you won't be on the move too much) then bring along a hard-shell, sturdy suitcase on wheels. This article will guide you to finding the very best suitcase on wheels: