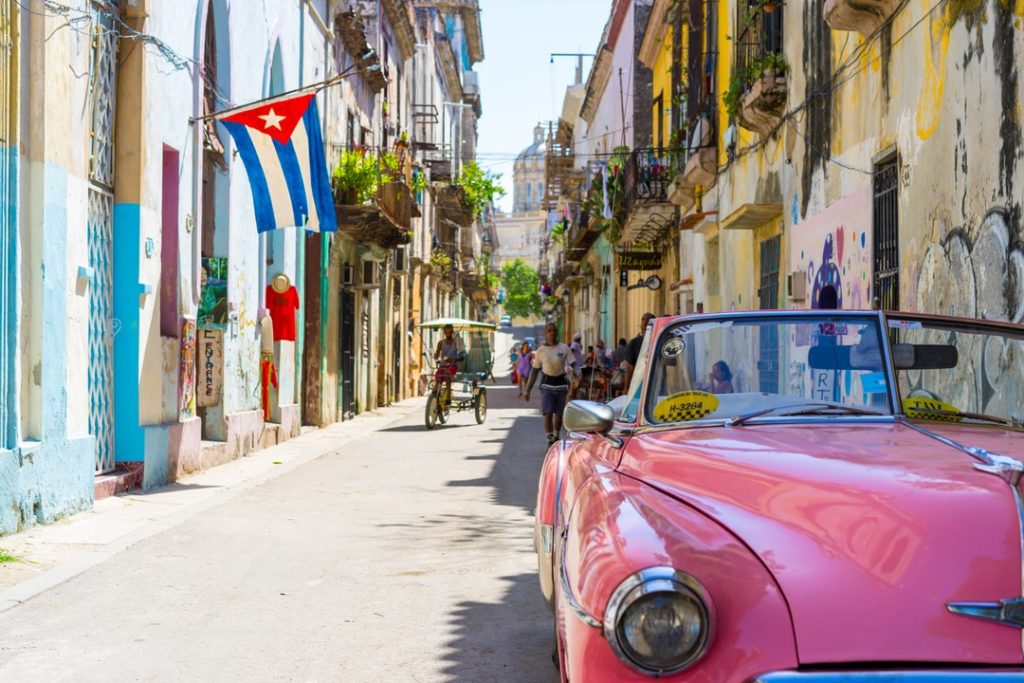 From vintage cars to salsa dancing there's a myriad of things to do in Havana, Cuba. See our list of the top 10 things to do in Havana, Cuba.
In recent years, diplomatic tensions between the United States and Cuba have started to cool off. Because of this, many tourists are taking the opportunity to visit Cuba and see what it has to offer.
The must-see place in Cuba for any tourist has to be Havana. This beautiful Caribbean capital is home to all manner of amazing attractions.
Before you get confused over what you do and don't have time to see, let us help. Below, we've compiled a list of 10 of the best things to do in Havana, Cuba.
1. Vintage Car Tours
We can't talk about things to do in Havana, Cuba without mentioning vintage car tours. Cuba has one of the greatest collections of vintage cars ever assembled, and they're available to hire if you want to take a tour of the city. If you'd like more info on taking a vintage car tour, read more now.
The reasoning behind the abundance of classic cars has a lot to do with history. The short version is that back in the 1950s, Cuba was a bit of a billionaire's playground, particularly for Americans. We were trading a lot of cars with Cuba, more than anywhere else, actually.
This all ended with the Cuban Revolution and the rise of Castro. When he took power, Castro allied himself with the Soviets and cut off trade between the U.S. and Cuba.
2. El Malecon
El Malecon is a portion of the Cuban coast that happens to fall right outside Havana. It's a favorite destination among the locals — and for good reason. El Malecon is utterly gorgeous, especially at sunset.
Not only that, but it's very quiet and reflective, despite the chaos and noise that most would associate with a major city like Havana. Even if you only have a week in Cuba, you have to see it.
3. Habana Vieja
Translating to "Old Havana," this neighborhood is a salute to Cuba's history. Havana traces its roots back to the 1500s, and Old Havana proves it.
Old Havana was the original city founded by the Spanish. The buildings have been updated with bits and pieces from the various centuries, but the borders of Old Havana have stayed the same.
4. Follow Ernest Hemingway
Fans of Ernest Hemingway may know that he lived in Cuba for about 20 years. As such, the Cubans still consider him a national treasure. Because of this, Hemingway's old home and some of his favorite hangouts are still standing and have become popular tourist destinations.
His old home, known to locals as the Finca Viglia or the Lookout Farm, is now a museum and kept the same since the day he left it.
Cuba's love for Hemingway hasn't stopped with his home, though. Two of his favorite drinking and writing spots are also still standing.
These are the El Floridita and the Ambos Mundos Hotel. If you ever find yourself visiting the former, try the daiquiri. Hemingway recommends it, although maybe not the one named after him.
5. Museum of the Revolution
The Museo de la Revolucion is a museum dedicated to the Cuban Revolution and the history that created it. Before the Revolution, the building served as a palace for the former ruler, Fulgencio Batista.
The museum also teaches about the two leaders that inspired the Cuban Revolution — Fidel Castro and Che Guevara. In fact, a tank that Castro rode in sits outside the museum.
Admission to the Museum is fairly cheap, but it comes with a catch. You'll need to learn Spanish to get the full experience because most of the exhibits aren't translated to English.
6. See the Art of Cuba
The city of Havana is one of those places where the whole city is an art exhibit. Not only are some of the buildings lessons in architectural history, but several art galleries are scattered around the city.
In particular, La Fabrica de Arte Cubano, or FAC, is a sight to behold. It has two floors and an additional area in the back that make up the massive art exhibit.
Some of the art is on the first floor, which also has a bar. There's usually a band playing on the first floor. The second floor houses more art and a theater that plays independent films. You can find food outside, often in the form of food carts.
7. La Plaza de la Revolucion
La Plaza de la Revolucion, or "Plaza of the Revolution" is a historical area that played a big part in the rise of the current government.
This plaza served as one of Castro's meeting places from before the Revolution to some time after. Today, it serves as a memorial to several Cubans and revolutionary leaders.
Plus, in the true spirit of revolution, it also holds many of the country's government buildings.
8. Cigar Factory Tours
One thing that probably doesn't come to mind, but definitely should when thinking about things to do in Havana, Cuba, is touring a Cigar factory. Cuba is famous for its cigars, and Partagas allows visitors to see how they're made.
This attraction runs every weekday and costs about $10. This is also one of the places in Cuba to buy a good cigar, along with local cigar stores.
Locals may try to sell you cigars on the street, but don't buy them. Chances are, they aren't real.
9. Morro Cabana
Cuba was one of the first Spanish colonies in the Americas, and the Spanish were determined to defend it. The result was a proud array of Spanish forts scattered throughout the island nation.
One of these is Morro Cabana. This fort has been made famous by two important factors: The first is that it is close to Havana. The second is that the Cubans fire off one of this fort's cannons every night at nine.
10. Colon Cemetery
When visiting Cristobal Colon cemetery, named after Columbus, one thing becomes instantly clear: This cemetery is huge. Spreading over 140 acres and housing 800,000 graves, this cemetery houses some of the most famous people in the history of Cuba.
With all these graves, it's going to take you a while to explore. It should also be noted that many of the graves are very bright white, and best viewed when there isn't much sunlight.
Also, you should probably visit on a cooler day, because there aren't a lot of benches or other areas to rest.
Things to Do in Havana, Cuba
There are a lot of things to do in Havana, Cuba, and we've mentioned only some of them on this list. If you want to know more about this amazing city, we encourage you to do more research.
If you want to know more about traveling and what to see, we've got you covered.
Have only a few days in the Maldives? We can tell about some of the best things to do.