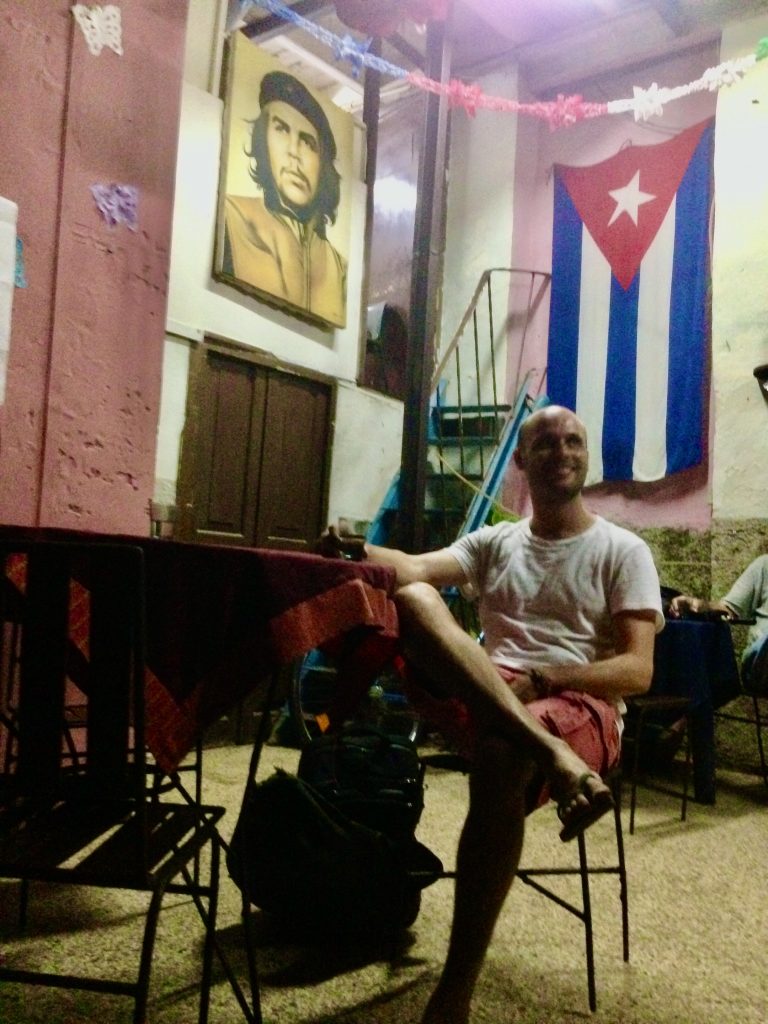 Deciding on what to do in Havana can be exciting but often a little bit stressful. Cuba is still quite a misunderstood beast in the world of travel and a relatively closed off country can be a bit of a minefield to navigate through when planning a trip.
Fear not, as I have had the pleasure of visiting Cuba's capital city and I can highlight for you my personal favourite 'must do' activities in Havana. I'm a big believer in "different strokes for different folks" so feel free to pick and choose from my list of 12 awesome bucket list items.
In this article I have chosen 6 of my favourite things to do in Havana during the day and 6 activities to do at night time. This bouncy city has an alive and vibrant energy whatever time of day it is, however I aim to showcase the best of both worlds so that you can make the most of your time there.
What To Do in Havana: During The Day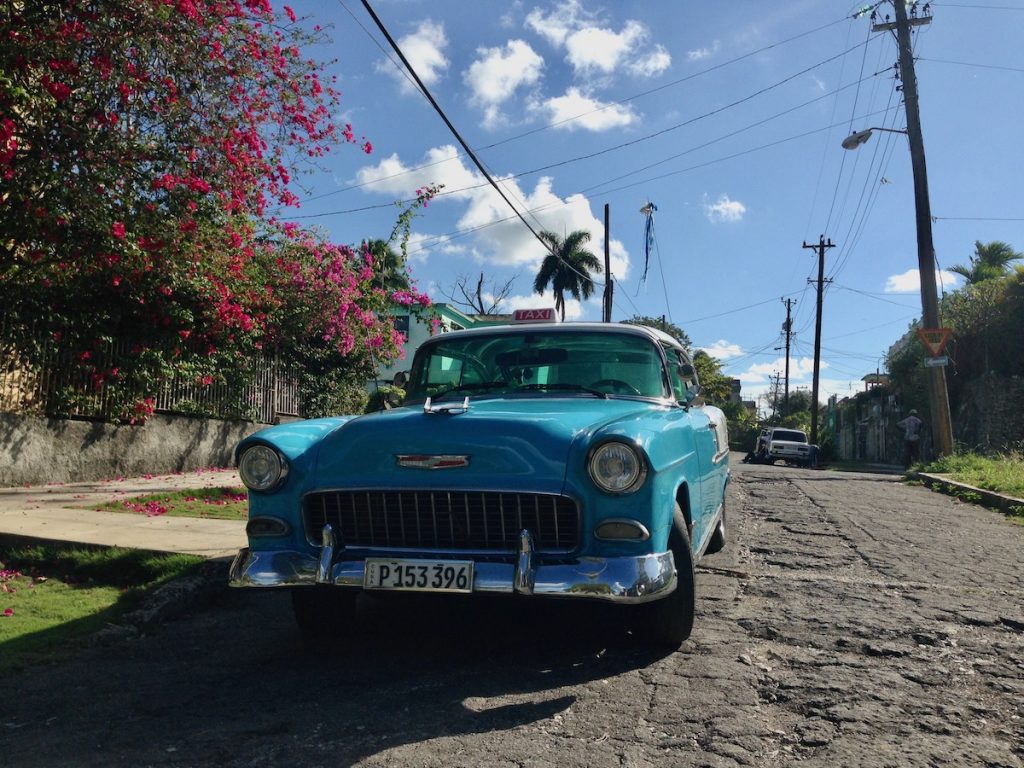 Prepare for a possible shock when you first experience the city during sunlight. It's considerably more run down than polished Instagram filters may lead you to believe, but don't let that put you off…you can't beat a place with a bit of edge, and it suits the mystique that has always surrounded the city.
You'll simply feel like you've taken a step back in time with the array of vintage cars navigating the busy streets and majestic colonial buildings.
There's bags of character and more grandiose socialist monuments in Havana that you can shake a stick at (if that's your kind of thing) with plenty of Cuba bucket list items for you to power through, or at your own leisure during the day.
1. Classical Car Tour
Become the envy of all your Instagram followers by cruising around in a 1955 Chevrolet or whatever classic vintage car that speaks to your heart. A local private guide will drive you around for three hours, showing you a host of noteworthy viewpoints in old, central and new Havana.
It's often said online that it's not possible to drive these bad-boys yourself, but that's not necessarily true. While I wasn't allowed to risk being chief navigator in the busy streets of Havana, I did strike a deal later on with my driver and drove a vintage car briefly on a road trip to Santa Clara.
However being a passenger is arguably a better experience as you get to kick back and take in your new surroundings. The classic car tour was one of the main highlights of my Havana bucket list and I suggest doing it as one of your first activities, as you will get to see the places that you're about to visit later on.
2. "Free" Havana Walking Tour
The only really "free" way to have a walking tour in Havana is to do the walk yourself without a guide, but that won't be half as fun and lack of easily accessible internet leads to logistics issues. Also, it feels good to help out an enterprising local with an enforced ceiling on their income.
The premise for a free walking tour is exactly the same over there as it is in any other city in the world. While there are no set prices for the service, it's an unspoken social faux-pas to not throw in a tip at the end of your tour. We paid $15USD, which is more than enough under these circumstances and our boy will have been drowning in the finest black market rum that night.
There are many companies offering free walking tours in Havana, I suggest choosing items from this article that sound like they tickle your fancy and then opt for a tour company that covers other areas, so you are more efficient with your time in Havana.
3. Drink a locally Brewed Beer at Factoria Plaza Vieja
Park your bum outside this massive open space square in Old Havana and people-watch while washing down your lunch with a local artisanal beer. Plaza Vieja is the greatest of the four main squares due to its sheer size and stunning architecture.
It also has slightly morbid significance in Cuban history, as when it was built in 1559 it was used for bullfights and public executions, observed by the elite of Havana under Spanish colonial rule.
Make sure you visit 'Camara Oscura,' (Dark Chamber) a building where you get to view a 360 degree panoramic view of Havana via a Leonardo da Vinci invention, the only one of its kind in the whole of Latin America and the Caribbean.
Then simply kick back and enjoy every last sip of your local, chilled pint at Havana's very own microbrewery, Factoria Plaza Vieja.
4. Plaza de la Revolucion (Revolution Square)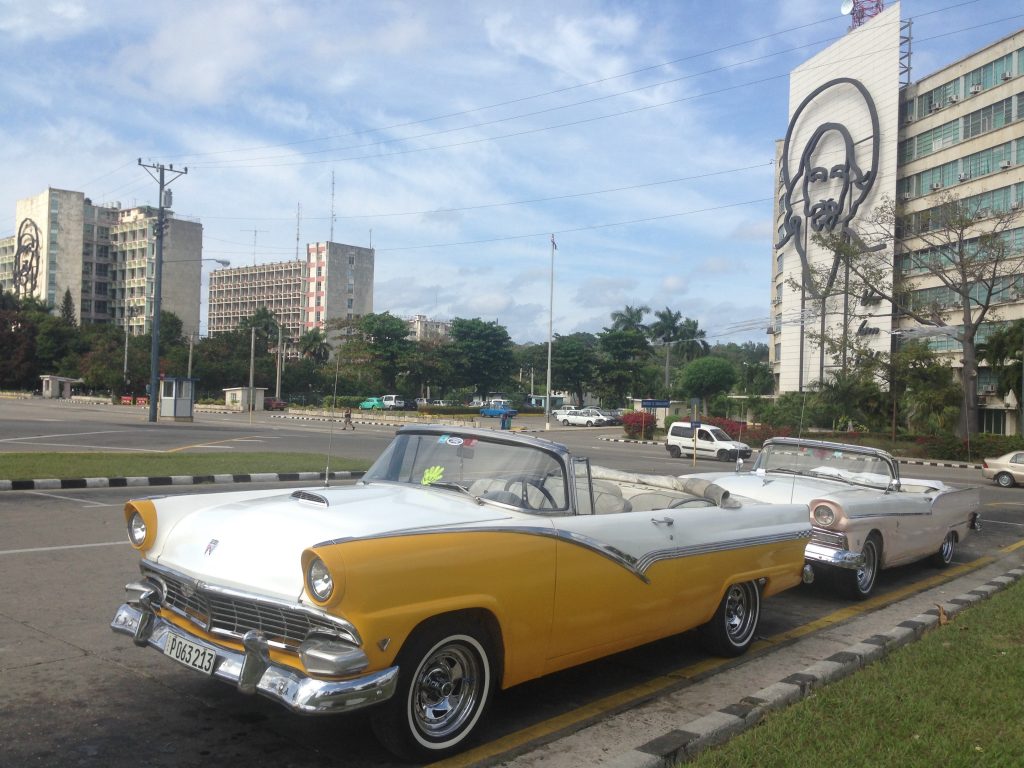 There's every bit of chance that your walking and car tour will take you to Revolution Square. But if you opt for more of a DIY/budget-friendly Havana trip then the good thing about going here without a guide is that you won't feel rushed, and you'll be able to breathe in one of the largest city squares in the world.
The square itself isn't exactly breathtaking, but the backdrop of the Che Guevara mural along with the Jose Marti Monument and all the different coloured classic cars makes the ideal compliment for photos.
Also, those with a vivid imagination can try to envisage the rousing political rallies held here by Fidel Castro and attempt to conceptualise the aura felt during this occasion.
5. Hotel Nacional Tour and Cocktail With a View
Located on the seafront, standing proud on top of Taganana Hill lies a Hotel aching to tell its myriad of stories from bloody battles during a coup to hosting well-known names past and present, such as Frank Sinatra, Marlon Brando, Rocky Maricano, Walt Disney and most recently Steven Spielberg, Kate Moss and Leonardo DiCaprio… to name only a few of the heavy-hitters from the celebrity world.
Hotel Nacional was one of the most elegant hideouts for the elite during its heyday and if you fancy staying here overnight, and/or booking a tour then you should contact the staff there weeks before you arrive on this page here. Wifi in Havana is very sparse and you don't want to be sorting this out last minute!
Whatever you choose to do, make sure you have a cocktail with a view here!
6. Visit Colina Lenin
The first monument dedicated to Vladimir Lenin outside of the former Soviet Union was unsurprisingly in Communist Cuba. The mayor of Havana at the time of Lenin's death was Antonio Bosch, a passionate socilaist who renamed the hill Colina Lenin after a day of mass public mourning on the Russian revolutionary's funeral.
Fast forward 6 decades later and a large bronze statue of Lenin's face was installed with 12 white figures looking all giddy, symbolising the Cuban solidarity with The October Revolution of 1917. Haggle well with a taxi driver, I paid $15USD there and again haggled (hard) for $15USD return back to Central Havana.
What To Do in Havana: At Night
Havana is bouncing most nights and tourists should take a leaf out of the local's book by dressing up sharply. Leave those Havaiana flip-flops and Singha vest tops in your sweaty backpack (you philistine) but also leave that flashy Rolex too, if you want to keep it!
Whilst the streets of Havana aren't the most dangerous in the world it's still important to not be too ostentatious with any valuables. The night time in Havana is the best time in my opinion, so here's 6 of the best things to do in Havana after the sun goes down!
1. Drink Ernest Hemminway's Favourite Cocktail at El Floridita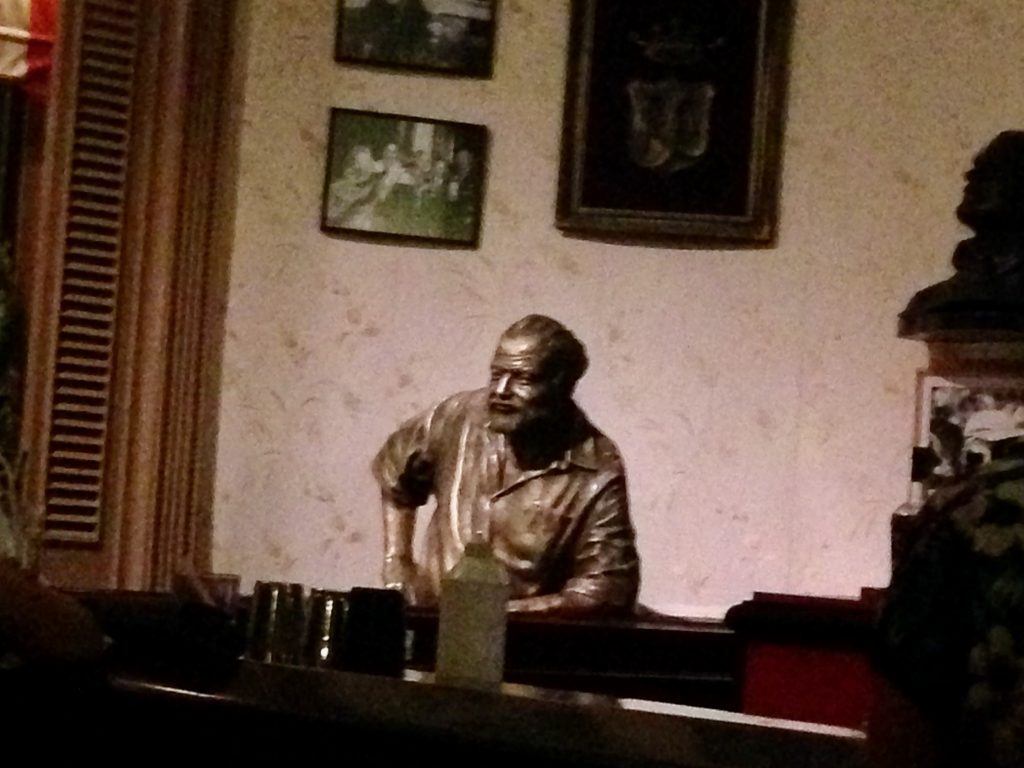 The word on the street is that the favourite cocktail of famous wordsmith Ernest Hemmingway's was an ice cold daiquiri (without sugar) and that his favourite bar was El Floridita, an unmissable pink building in Old Havana that's been doing the rounds since 1817.
There's a life-sized Mr Hemmingway propping up the bar on the left hand side too for shameless social media photos. Have a fun hour or two at this place and if it feels too touristy for your rock-star adventurous self, there are a host of other cocktail bars to go to with more character, but this one is simply a must for the serious Havana bucket list collectors.
2. Stay at a Casa Peculiar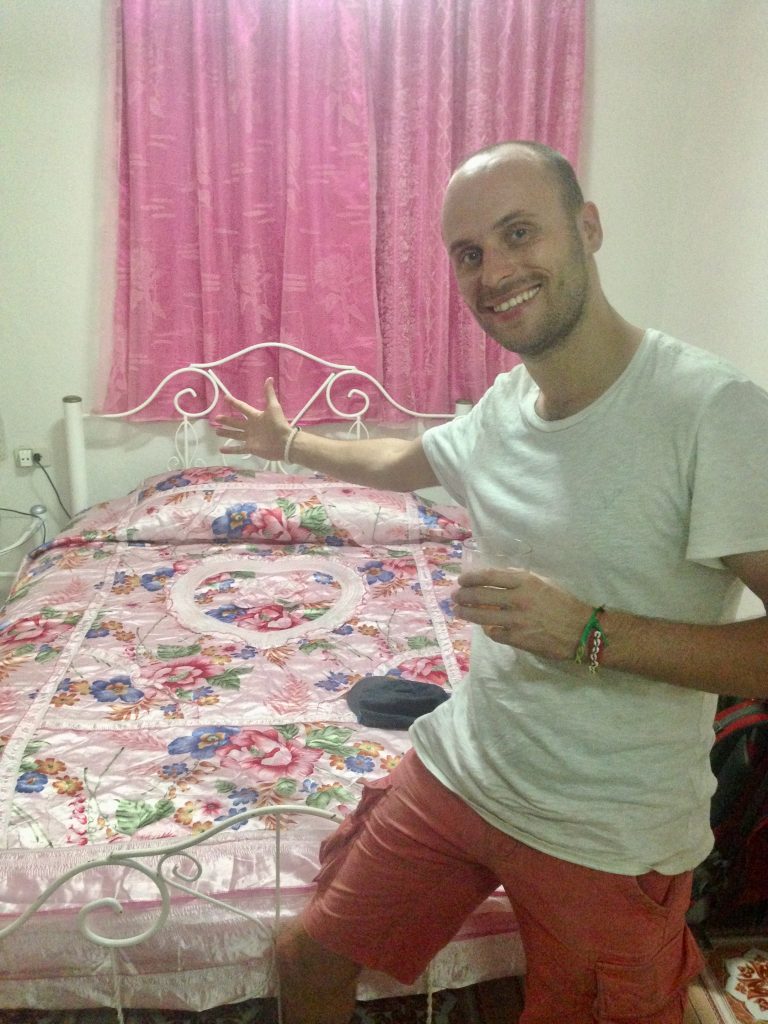 A Casa Peculiar is a type of accommodation in Cuba where you basically have a mini homestay with a local family. You agree a fee and they sort out your lodging and breakfast. Ours also had the bonus of a cute husky dog and my room had a funky pink decor to match my salmon shorts!
The families at a Casa Peculiar are experts in all things to do in Havana, but not just the touristy stuff and as this is Cuba, everybody knows a guy who knows a guy to get what you want.
I can't recommend staying at a Casa Peculiar enough and it adds a really heartfelt layer to your stay in Cuba by talking to families and tapping into their mindset while you stay under their roof.
Get in touch with your Casa Peculiar with ample time before your trip and make sure it's a legal establishment as the owners will get into trouble and fined if you illegally stay at their place without them being registered.
3. Go to a Baseball Game

The USA and Cuba have had a notoriously bitter relationship for the last 60 years or so but one thing that they share a passion for is baseball, which is the official national sport of Cuba, with November-March being the peak baseball season in Cuba.
We went to see a local team called Industriales at Estadio Latinoamericano in the Cerro district. We paid 3 CUC for a ticket, the stadium was nowhere near as full as I expected it to be compared to other nations but it was a fun night and as baseball is the bread and butter of Cuba's sporting world, it's certainly worth a visit.
4. Smoke a Cuban Cigar at Cafe Laurent
100% authentic Cuban cigars? Check. Cuban rum? Check. Comfy chairs to lounge in and chat with your amigos, whilst taking in the sunset. CHECK.
5. Sunset at Malecon
You can of course smoke cigars in most places in Havana (such as the aforementioned El Floridita and Hotel Nacional) but I chose this one as it's the one with the best view and also the most relaxed atmosphere for enjoying a cigar.
Another great shout for sunset lovers!
The cited above Hotel Nacional lives in the heart of Malecon, so if you do decide to venture (or stay) there then make sure you pencil in a lazy sunset walk along the coastline of Central Havana.
6. Balcony Cafe Madrigal
Do your utmost to grab a balcony seat at Cafe Madrigal for the view and extra space. Madrigal is a wonderful place to eat tapas and soak in the beautiful harmony of the heartfelt live music that plays there most nights.
Expect to hear Spanish versions of classics such as "My Way" by Frank Sinatra while you try not to be pissed off with the famously slow service…you're on Cuban time now, so sit back and take it all in.
I hope this post helped you have a better idea for what to do in Havana. Be sure to check out my Cuba Travel guide that's on the way!