Looking for what to do in Havana for your upcoming Cuba itinerary? Getting overwhelmed?
When planning a trip to Cuba's capital city, you can easily get lost in a sea of "to-do" information, which often lacks the finer details on how to navigate the place.
It also remains a relatively closed-off country for some nations, although that could change in the near future.
There are so many opportunities packed into this city that you could spend a few weeks there. I aim to make it simple for you, feel free to cherry-pick in relation to your personal preferences.
Here's a one-day in Havana itinerary guide, showcasing what to do in Havana during the day, and the more fun part – when the sun goes down.
What To See in Havana in a Day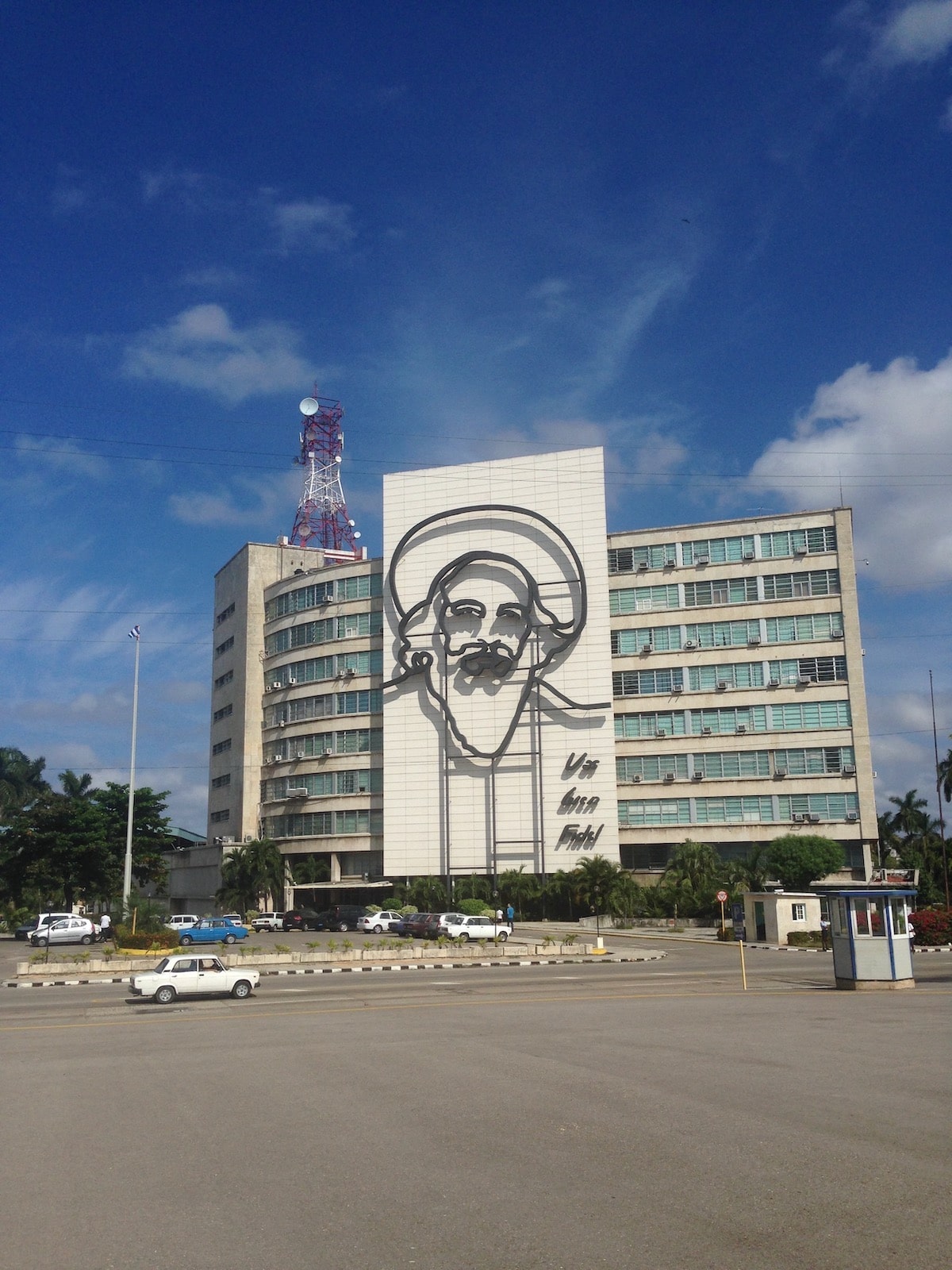 When it comes to finding out what to do in Havana, the city's day and night tend to offer up a plethora of different things to see and do in this lively, bouncing city. Havana during the day is a bustling hub of colour and vibrance – something that is bound to add to your appreciation of the city.
I was a little shocked to see how run-down it was.
It's been somewhat exotified and airbrushed by Instagram and similar platforms. The reality is it's a little grungy and has a nice kick of edge to it, the perfect tonic for travellers who have no problem with getting to know a gritty destination with such palpable imperfections, but bags of character.
Go on a Classic Car Tour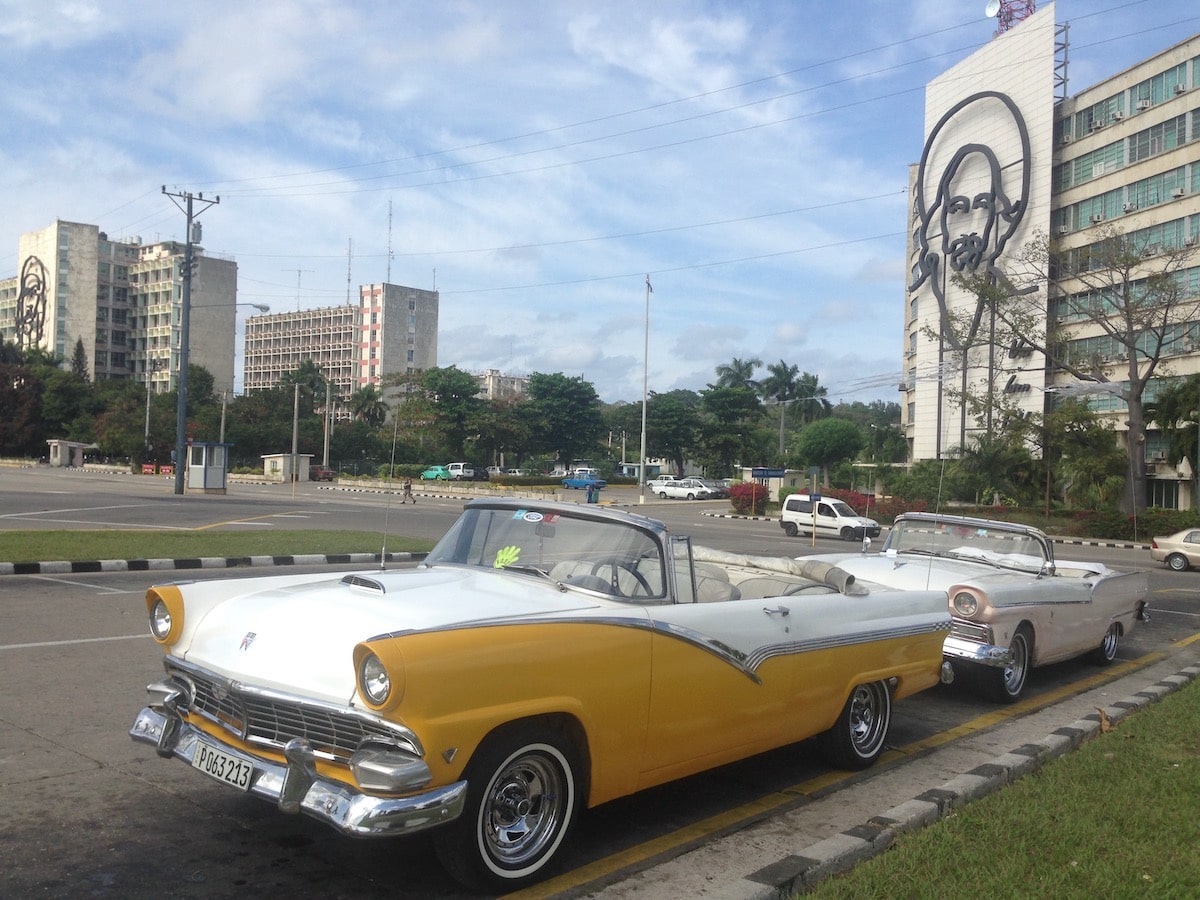 One of the first things that come to mind when we think of Havana, and, in fact, Cuba as a whole, is its streets laden with colourful classic cars. A hangover from the pre-revolutionary capitalist economy, Havana's streets are strewn with the 1940s, 50s and 60s classic cars.
Often family heirlooms and a goldmine investment, local Cubans are quite protective of their classic cars and you're not likely to be able to get behind the wheel yourself.
To get the real Cuban experience of its capital though, it's worth taking a tour of the city inside one of these fantastic classic cars. As a passenger in a '57 Chevy Bel Air convertible, you can enjoy the city and all of its allure.
Joining a classic car tour on your first day in Havana will also give you a better overview of the city, its layout and attractions, as you drive past places that you will probably go on to explore with your own two feet.

Know before you go:
Location – Classic car tours usually pick you up from your hotel or Casa Particular.
Cost – A classic car tour will set you back around $75-$80 for two or three passengers.
Opening hours – Tours tend to run from morning time until evening.
Time needed – Most classic car tours last around two hours, but you may be able to find one that's longer.
Take a "Free" Havana Walking Tour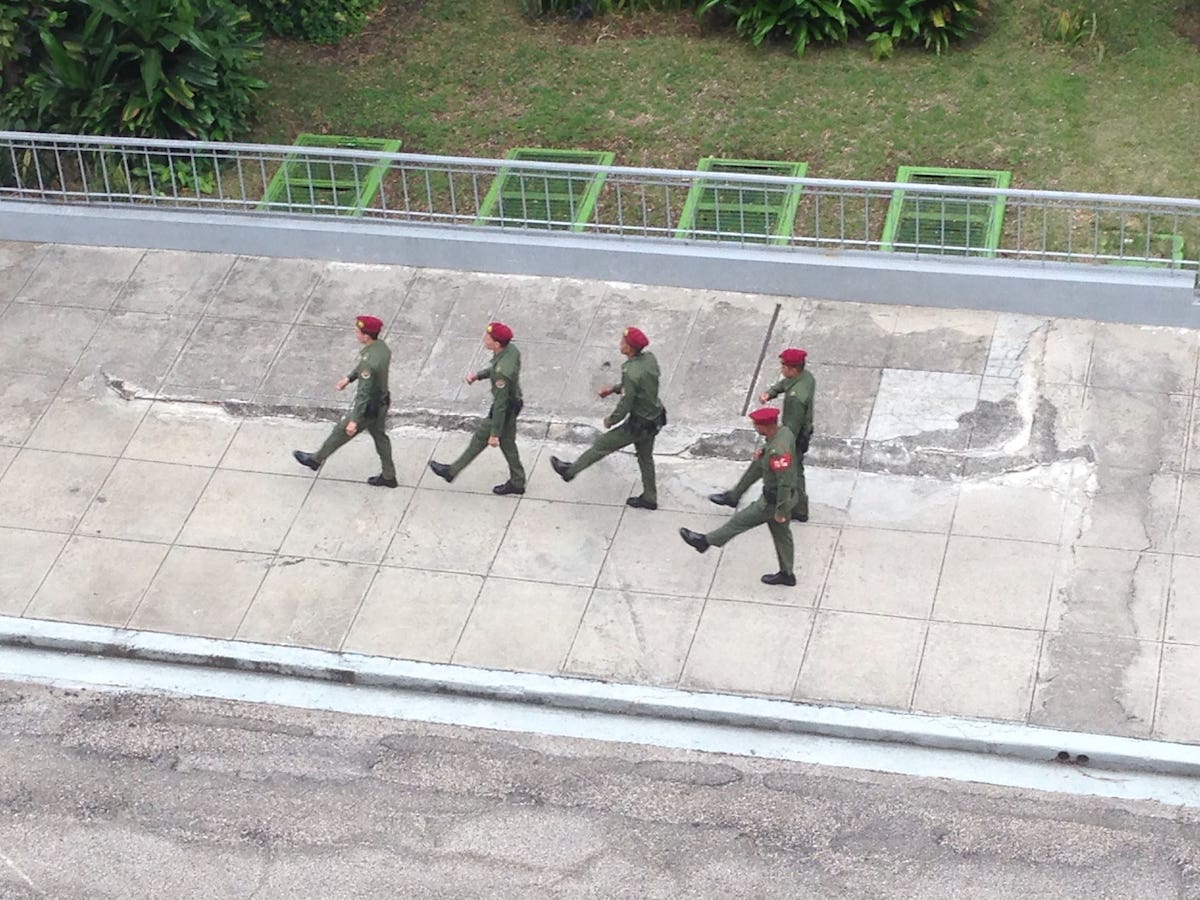 If you're wondering what to do in Havana and you don't have a huge budget, joining a Havana walking tour is a must. Led by locals, these walking tours allow you to see the city from the ground up – just as the people of Cuba do.
You'll often find the leaders of these walking tours waiting for people to join their tours on the corners of the Havana streets – just ask your accommodation if they know of any local walking tours and they'll point you in the right direction.
Tour guides have an unapologetic passion for Havana, Cuba and all things their own and this really comes through on the tour. Although you may wish to discover the city under your own steam, joining and tipping a local tour feeds back into the local community, and you may learn a few things about Havana that you wouldn't have otherwise.
Know before you go:
Location – Various spots around the city – ask your hotel/Casa Particular for the nearest one.
Cost – Technically free, but it's custom to leave a tip for your guide.
Opening hours – Most walking tours take place during daylight hours.
Time needed – Time varies but allows at least a couple of hours.
Drink a locally Brewed Beer at Factoria Plaza Vieja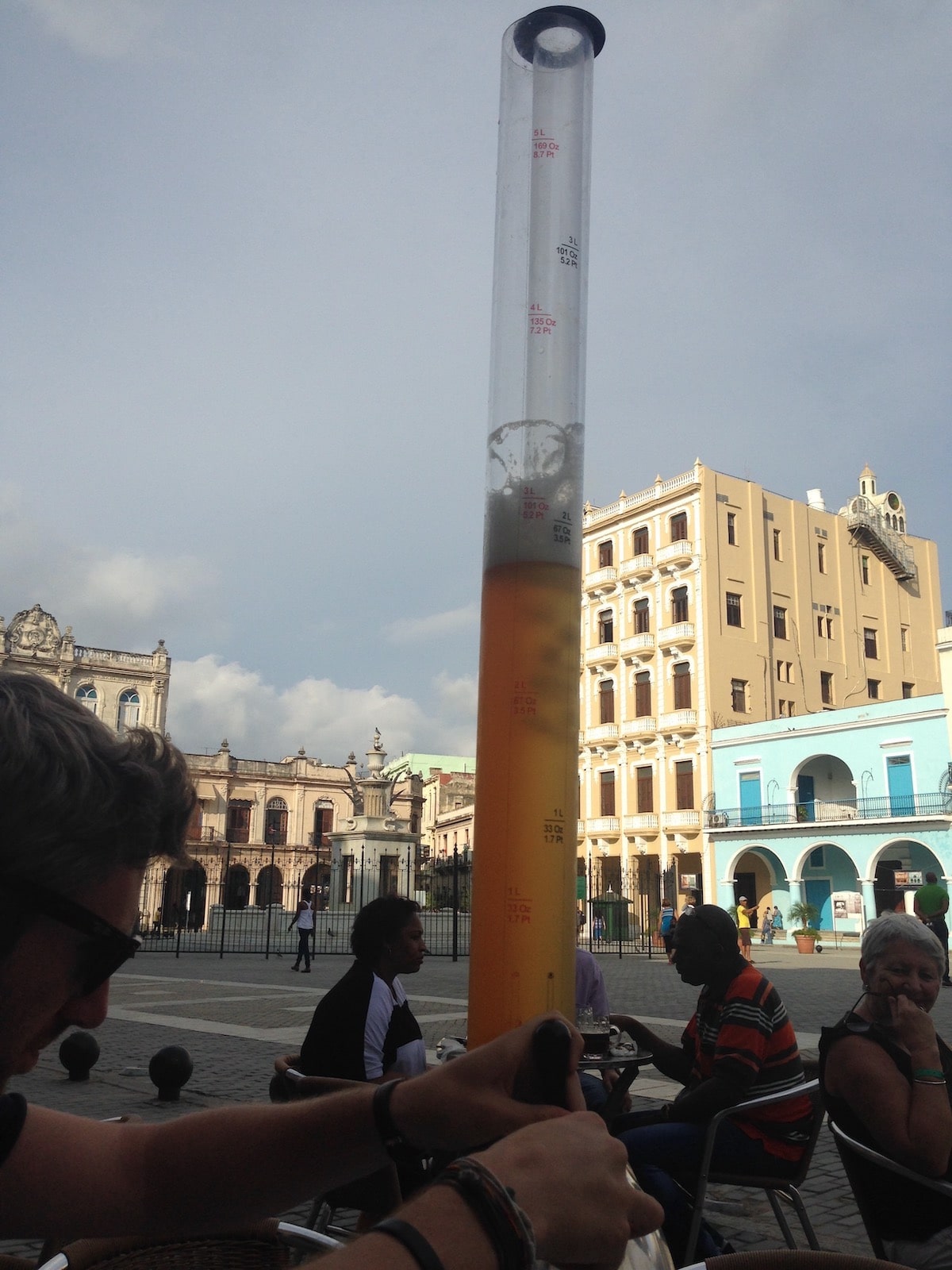 With the hot Havana sun beating down on you during the day, there's a special place to go for a quick break and an ice-cold beer: Factoria Plaza Vieja. This microbrewery bar has stood in the same location for decades and is the life and soul of Old Town Square.
Serving up only three types of alcoholic drinks; a light beer, a medium beer and a dark one, it won't take you long to order, nor will it take long to guzzle down these half-decent pints.
This charmingly simple layout is just as refreshing as the beer they serve, and although they serve up a few edible treats, it's the beer that is at the centre of this iconic institution.
Know before you go:
Location – You'll find Factoria Plaza Vieja just east of Havana's Old Town.
Cost – Entry is free, and beers will set you back at 2.5 CUC.
Opening hours – Grab a beer any time from 12 pm to 12 am.
Time needed – As long as it takes to sink a few pints.
Plaza de la Revolucion (Revolution Square)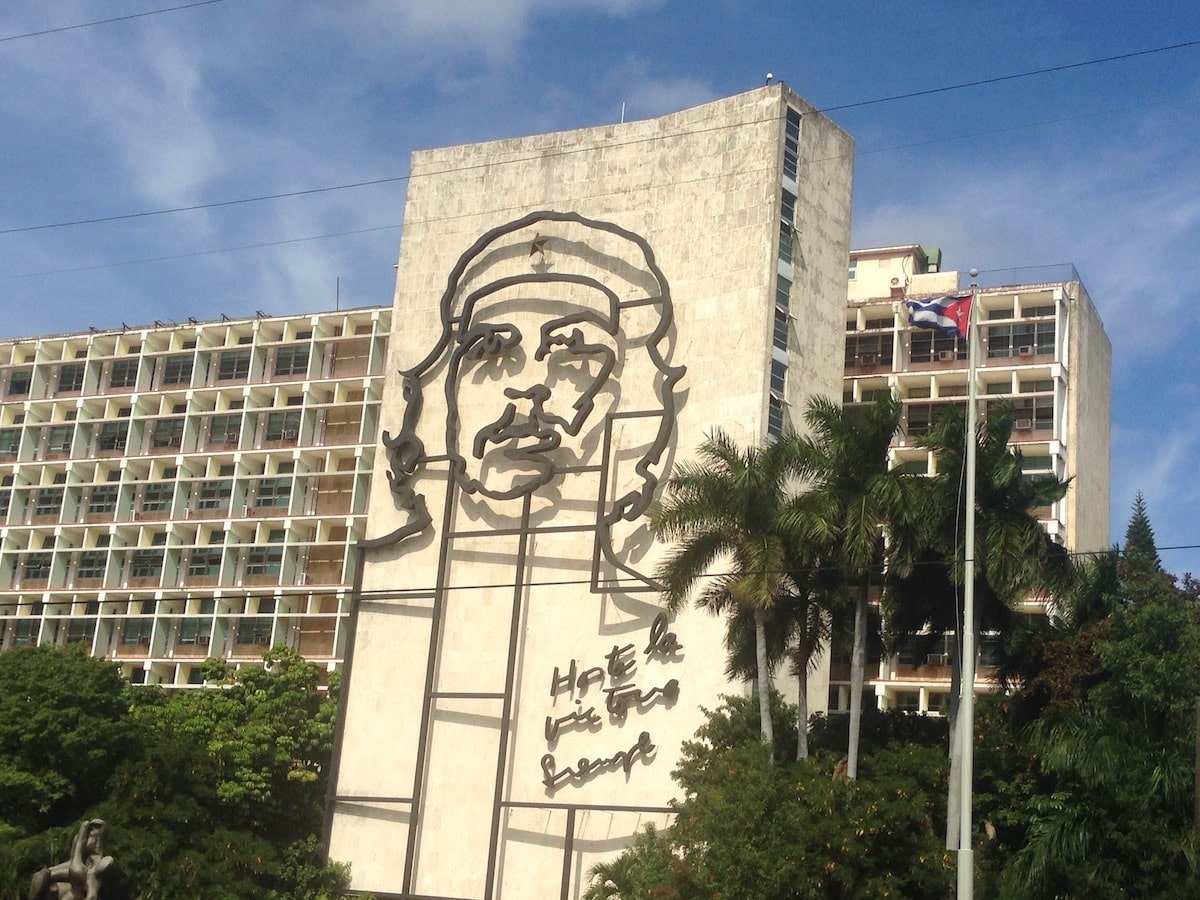 A huge part of Cuba's modern history, and now international identity, is the revolution headed by Fidel Castro, the man who installed a communist government in the late 1950s. This slightly religious imagery can be seen all across Cuba and especially in its cities.
What to do in Havana to see this revolutionary imagery in all its glory? Pay a visit to Revolution Square, known as Plaza de la Revolución.
Alongside the grey administrative government buildings, you'll notice a huge memorial to one of the revolution's most celebrated leaders, Che Guevara.
Alongside this, there is also a mural of fellow revolutionary Camilo Cienfuegos. Coming back during the low light hours, you will notice the sculpture of Che Guevara lit up – symbolising the spirit of Cuba's revolution, or indoctrination of the masses?
Have a look and decide for yourself.
Know before you go:
Location – Plaza de la Revolucion is located in the northernmost district of Havana
Cost – It's free to wander around the square.
Opening hours – Round the clock!
Time needed – Set aside an hour or so to check out the buildings and take a few snaps.
Getting there – Revolution Square is walkable from most places in the centre of Havana.
Hotel Nacional Tour and Cocktail With a View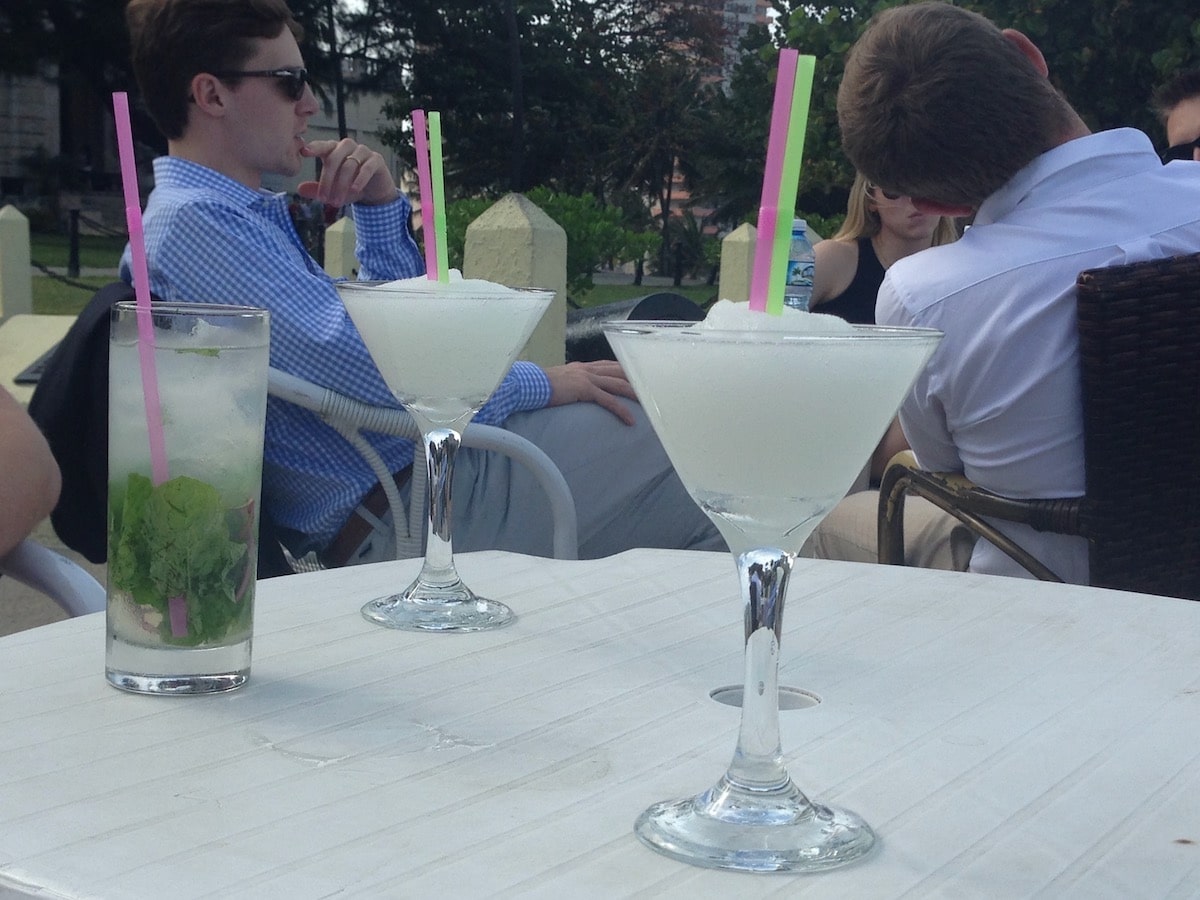 Arguably one of the most iconic buildings in Havana, there's no visiting the Cuban capital without paying a visit to Hotel Nacional. First opened in 1930, the hotel went on to attract the high flyers of mid-century America and Cuba, most famously hosting the Mafia's Havana Conference in 1946.
Its heyday was during the 1950s, hosting visits from Nat King Cole, Winston Churchill, Frank Sinatra, Jean-Paul Sartre and many more.
Taking a tour of the hotel, you can see the numerous rooms that the celebrated and famous have stayed in over the centuries. Alongside the beautiful architecture and textured history, Hotel Nacional is also the perfect place to sample a cocktail or two. 
Being an eight-floored hotel, the building rises high over the Havana cityscape and offers up the perfect place to sit and enjoy a drink while gazing over the city with locals with snacks or a drink (we opted for cocktails at sunset, did not disappoint).
Know before you go:
Location – Hotel Nacional is located on the seafront in the Vedado district.
Cost – Around $15 for a cocktail, $150-250 per night for a stay. If you want to DIY it for a day visit as I did, take a 10-minute public bus for peanuts from Avenida de Los Presidentes. Just be careful with potential pickpockets. 
Opening hours – Most tours operate between the hours of 9 am and 7 pm.
Time needed – Tours tend to last around two hours – just remember to leave time in the end to enjoy a cocktail overlooking Havana's cityscape.
Visit Colina Lenin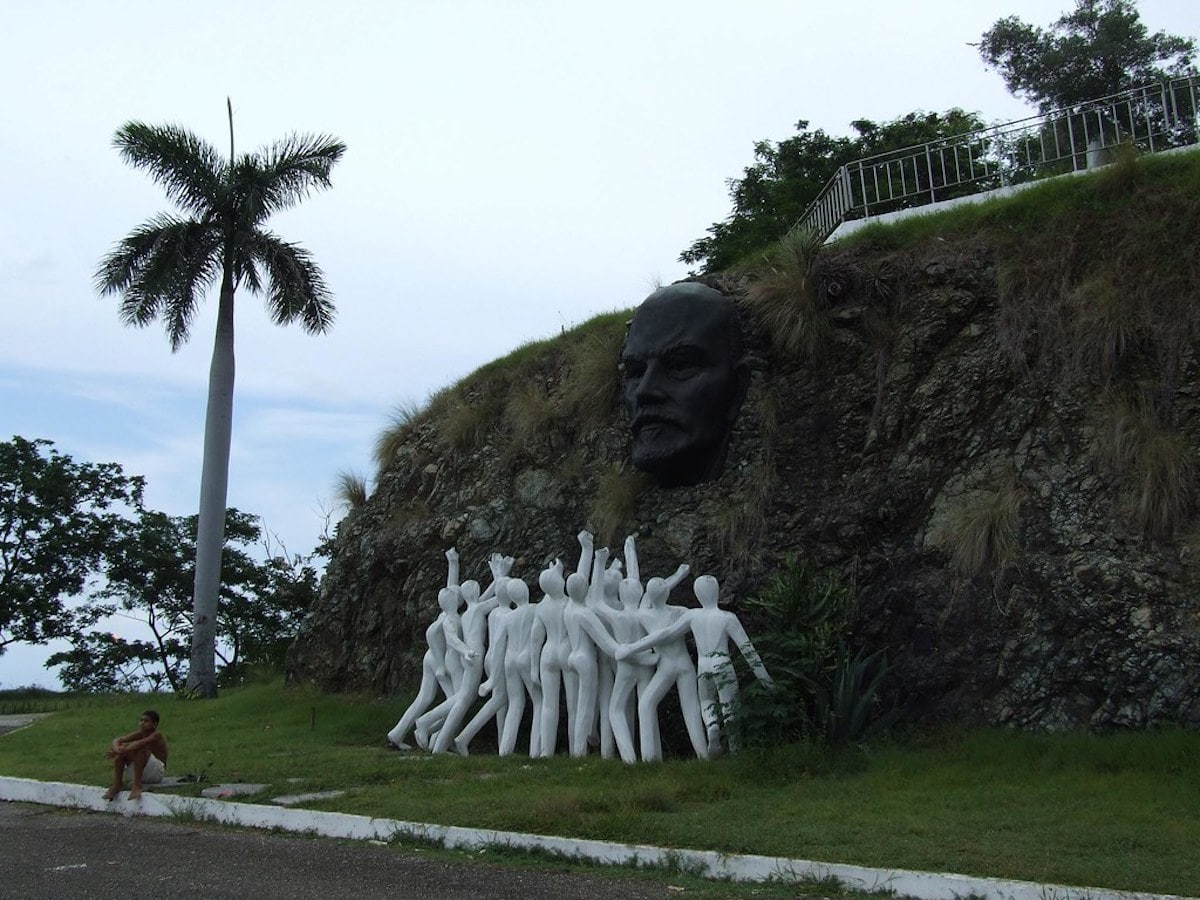 In a city that is pretty much defined by its extraordinary past, it's no surprise that you can find numerous communist and revolutionary monuments scattered around Havana. One of the most thought-provoking has to be Colina Lenin, which translates to English as Lenin Hill.
It was the first monument to a Soviet leader to be built outside of the USSR and depicts Lenin's face hewn out of the rock side. A later sculpture was added to the monument, depicting twelve white human figures, symbolising solidarity with the October Revolution in Russia. Alongside this impressive sculpture, there is also a museum dedicated to the revolution throughout Cuba.
Know before you go:
Location – Colina Lenin is located in the Regla borough of the city just adjacent to Old Havana.
Cost – Free of charge!
Opening hours – 9am to 6pm Tue, Fri, Sat / 1pm to 8pm Wed / 9am to 1pm Sun
Time needed – You'll need no more than an hour to tick this off your to-do list, maybe a little longer if you visit the museum.
Getting there – Colina Lenin is on the outskirts of town, with no train stations nearby. I'd recommend jumping in a coco taxi for easy access with a pre-agreed price.
One Day in Havana Itinerary: Night Time Options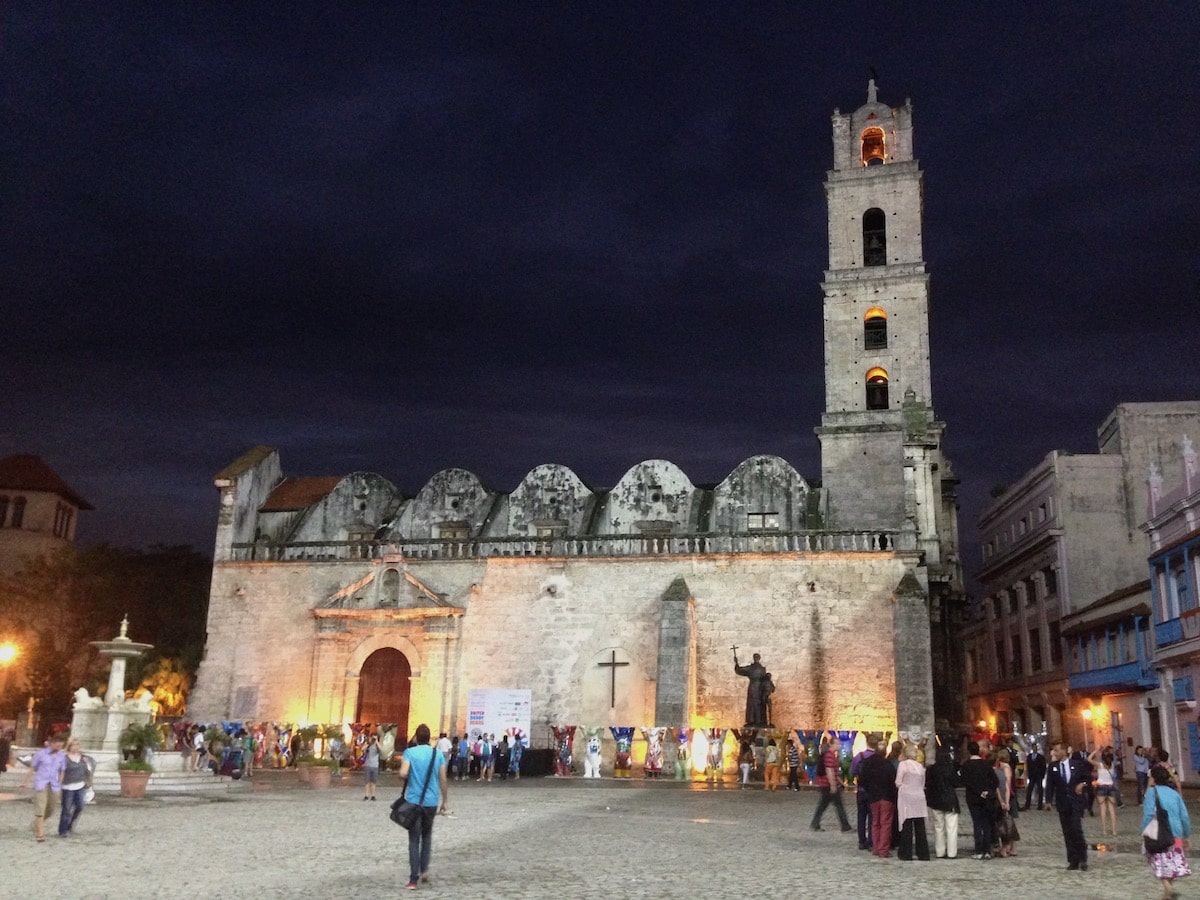 Putting together a plan for what to do in Havana during the night was a much tougher gig for me during my 7-day Cuba trip.
Not because I was short on options, but quite the contrary, this place really comes to life when the sun goes down.
Cuba, and Havana especially, have long been famous for their thrilling nightlife, culture and general good vibes in the darker hours. Whether it's enjoying a local drink with passionate, live music at one of the many nightlife spots, or simply catching a baseball game – nighttime in Havana is where the Cuban capital really draws you in.
It can also be quite sketchy in places (and that's part of its appeal), just make sure you have travel insurance for Cuba and that you remain vigilant and hopefully the only regret you will have is your rum-induced hangover.
Drink Ernest Hemmingway's Favourite Cocktail at El Floridita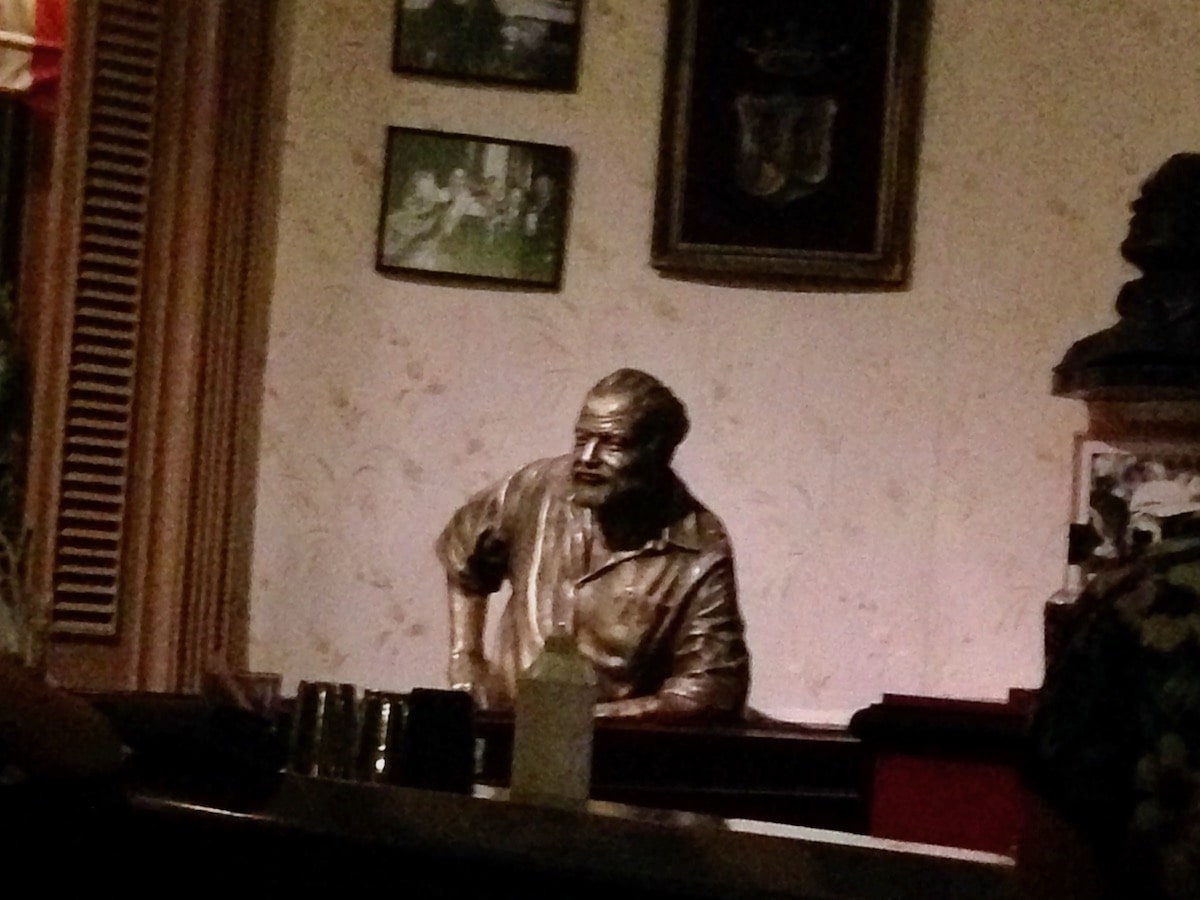 One of Havana's most famous fans was the American writer, Ernest Hemmingway. Hemingway fell in love with the city and one bar, in particular, the El Floridita. El Floridita long held up a famous reputation amongst local Cubans as being the place to hang out for its impressive drinks and fantastic atmosphere.
For "Whom the Bell Tolls" author, Hemmingway, would agree with the notion and spend many a night drinking his favourite El Floridita cocktail: an ice-cold daiquiri.
You too can follow in the writer's footsteps and pay a visit to the El Floridita, enjoying a range of drinks, including the iconic daiquiris. Hemmingway's mark has been permanently placed in the place, in the form of a lifesize bronze sculpture of himself leaning on the bar – making for a perfect touristy photo opportunity.
Know before you go:
Location – El Floridita is located on the western edge of Old Havana.
Cost – You can sip on the famous daiquiri for $6, or any other cocktail for around $5.
Opening hours – Anytime from 11 am to 12 am.
Time needed – Allow a good few hours to soak up the atmosphere and enjoy a few rounds.
Getting there – Sat in the heart of Havana, you should be able to walk here from most central locations in Havana. Alternatively, the Playas del Este bus stop is nearby which is served by TurBus or you can jump in a coco taxi.
Stay at a Casa Particular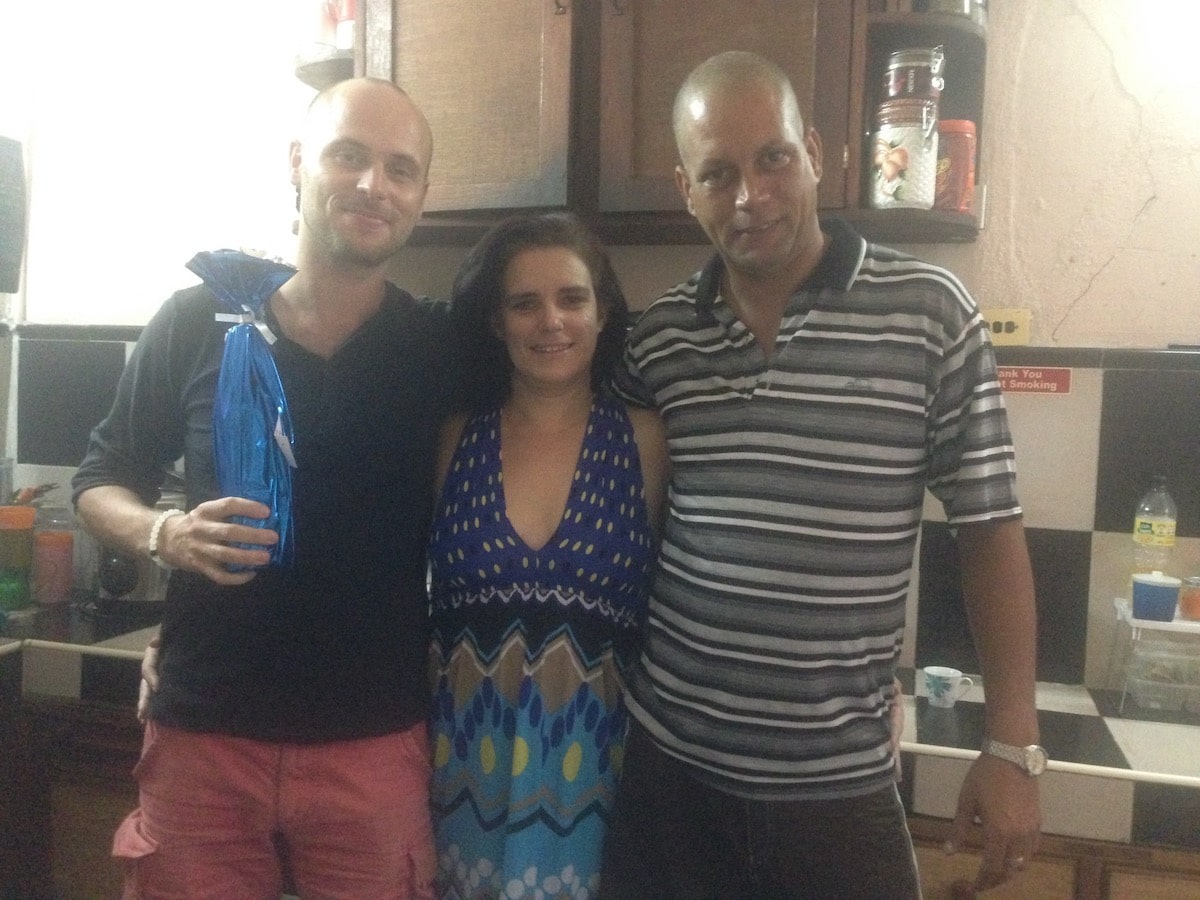 When it comes to accommodation in Havana, and Cuba as a whole, you've got two options; the first being a hotel and the other being a Casa Particular. Taking the traditional option of staying in a hotel may offer you a bit of near-luxury, but its sterile and disconnected nature means you may feel distant from the city and its people. 
However, staying at a Casa Particular will mean the complete opposite and create a genuine Cuban experience that you won't get in a flashy hotel.
A Casa Particular is a private home that locals open up to foreigners who want to stay with a local family. Paying a rental fee for staying in their home, you will often be given a key and be free to roam to come and go as you, please. 
The real highlight of staying in a Casa Particular is joining your host family for an evening meal. Doing so will allow you to experience Cuban hospitality and culture from the ground up and from the people who live in the city on a day-to-day basis.
The most seductive thing about this for me was to hear alternative points of view, from a Habanero, which is not often covered by the often-gushing Western media about Cuba.

Memories of my favourite books 1984 and Fahrenheit 451 sprang to mind whenever I heard a hint of rebellion in their rhetoric. 
Know before you go:
Location – Casa peculiars can be found across the city, but we found one by searching Facebook groups and the sister of the lady, whose Casa Particular we stayed in was living in the USA – she facilitated a lot for us before we arrived in Cuba.
Cost – Between $10 and $30 depending on the quality of accommodation and how many meals are included.
Go to a Baseball Game

One of Cuba's most beloved sports is baseball, and you'll find clubs across the island, including one in Havana. The capital is home to the Industriales baseball team, who play their games at the Estadio Latinoamericano.
Watching a baseball game is an awesome must-have on your list of what to do in Havana if you are a sports fan of any kind.
It brings the Cuban people together and provides a fun evening of entertainment, without the need to go out and get drunk – though a few beers while watching sports is a nice way to kick back and take in the atmosphere.
Havana's baseball stadiums don't always fill up to the eye-watering high numbers you might see in the US, so best to manage your expectations. The baseball season in Cuba runs between November and May, so keep this in mind when you're planning your trip. 
Know before you go:
Location – The Estadio Latinoamericano stadium is located in the Cerro district of Havana.
Cost – Tickets to a game cost around $3
Opening hours – Games typically start at either two in the afternoon or seven at night
Time needed – Games tend to last around the 2.5-3 hour mark
Getting there: Public bus P14 regularly leave for the stadium from Parque de la Fraternidad for 10 pesos, if you don't want to do that then your Casa Particular owner will 100% know a guy who knows a guy, who will be your chauffeur for a pre-agreed price.
Smoke a Cuban Cigar at Cafe Laurent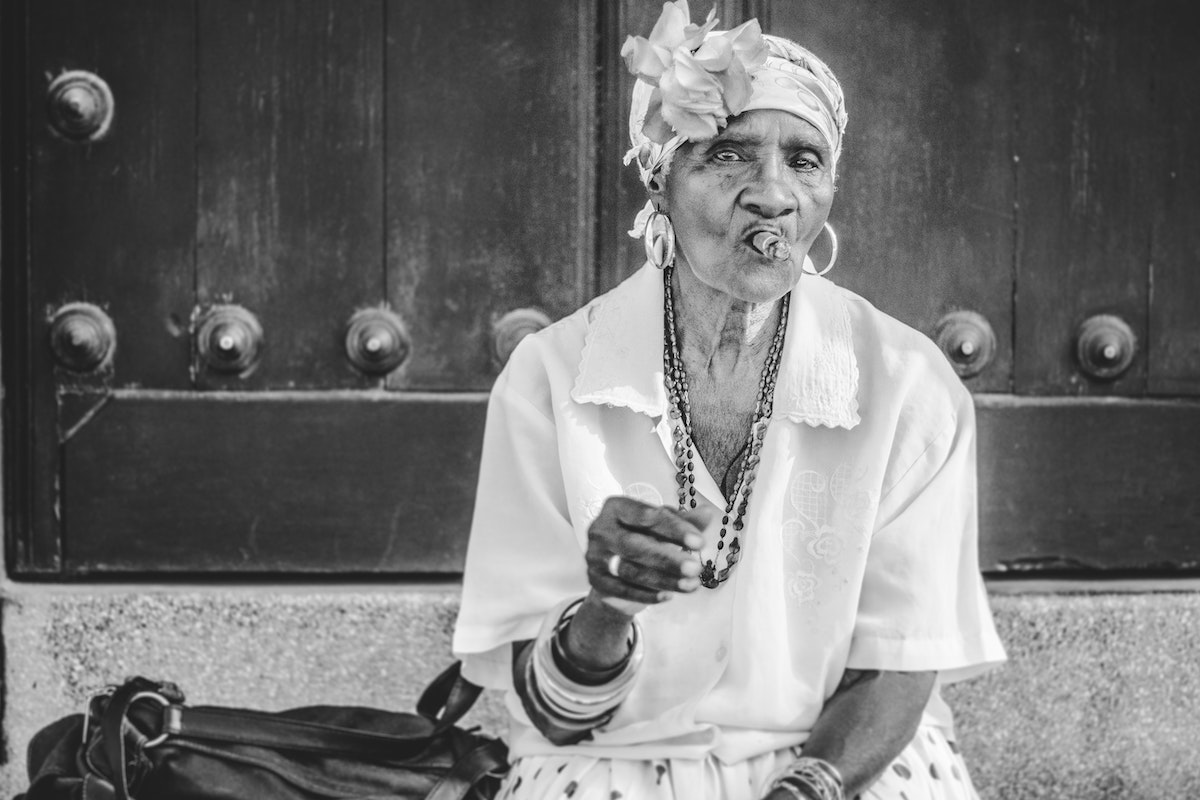 Aside from classic cars, communism and excellent Olympic boxers, the image of the Cuban cigar has continued to define the overall look of Cuban culture. Coveted by serious cigar enthusiasts the world over, Cuba has firmly placed itself as the cigar producer the world over and even non-smokers may forgo their healthy habits when in the capital of cigars (I did).
You can find cigar shops all over the city, selling a range of top-quality cigars, all handmade within the country. Most staff will be more than happy to help you with choosing your fine cigar if you are new to the smoking game.
Once you have secured your Churchillian smoke, head to the popular Cafe Laurent to kick back, enjoy a drink or two and smoke your Cuba cigar. Cafe Laurent is a comfy place, set with irresistible armchairs and a sunset view – what better place to enjoy a cigar or two?
Know before you go:
Location – Cafe Laurent is found in the centre of Havana, just around the corner from the famous Hotel Nacional.
Cost – Mains start from around $10 – $12, and a glass of wine will set you back $5.
Opening hours – Cafe Laurent serves up dishes from 12 pm – 12 am
Time needed – A couple of hours is ideal for a bit of wining and dining at Cafe Laurent.
Sunset Stroll at The Malecon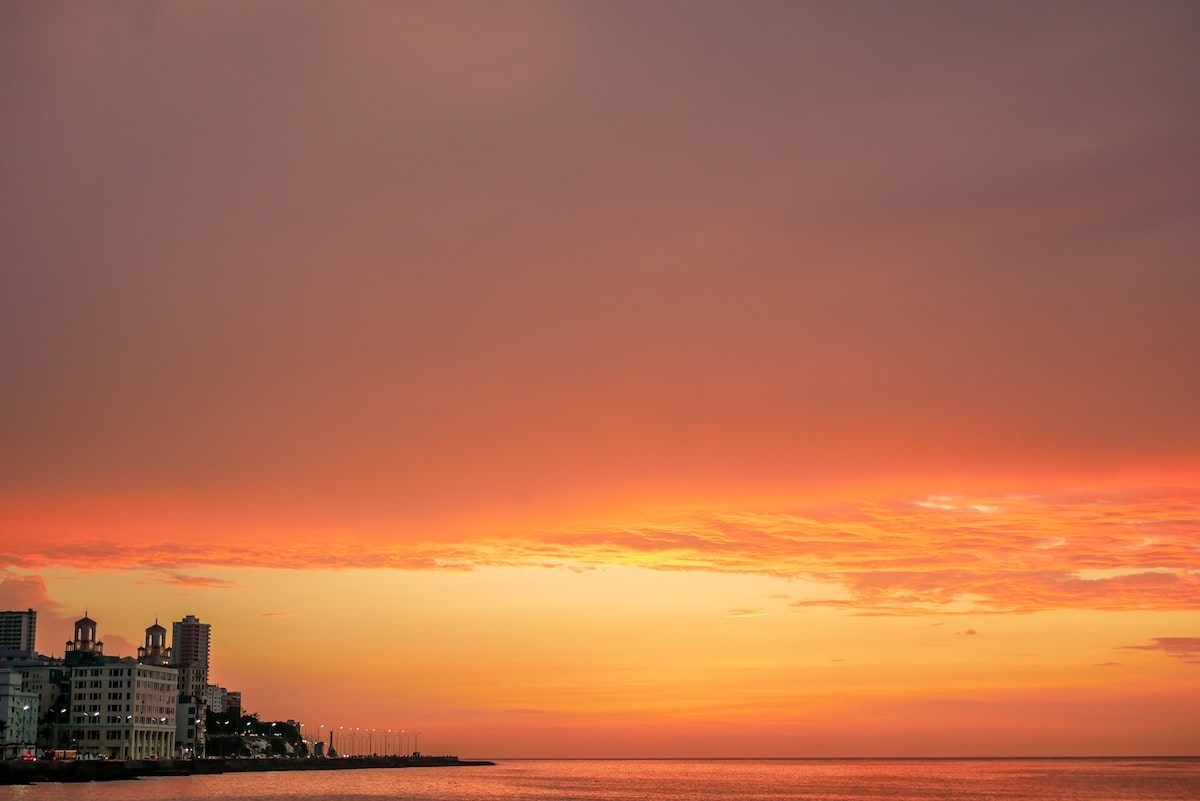 If you're looking for a picturesque place to kick back, enjoy some local food and enjoy stunning views, Havana's Malecon is the place to do it. Malecon is one of the most famous streets in Havana and runs along the sea wall, just north of the city.
With beautiful views of the sea and coast, Malecon offers up one of the best spots in the entire city to watch a sunset. When you're looking for what to do in Havana, ensure you head to Malecon at least once on your visit – you surely won't regret it.
Know before you go:
Location – Malecon esplanade sweeps around the coast, just north of the city.
Cost – Most dishes are around $15-20 USD.
Opening hours – Malecon is always open to enjoy.
Time needed – It's easy enough to spend an afternoon or evening wandering along Malecon.
Balcony Cafe Madrigal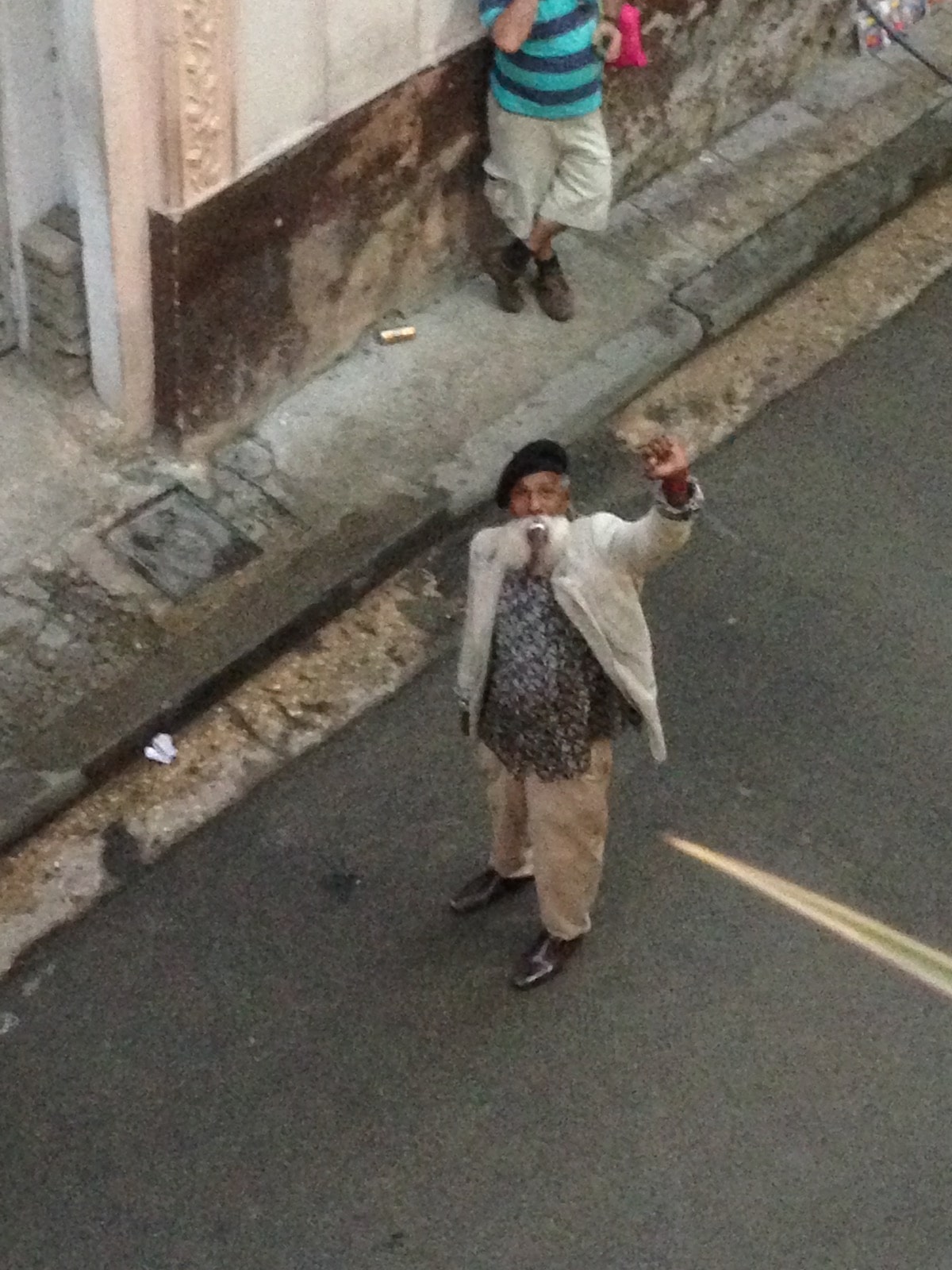 Once the sun goes down, and you're looking for a bit of evening entertainment, make sure you book a balcony table at Cafe Madrigal – a great example of a pure Cuban atmospheric bar and cafe.
Choose from a number of light tapas-style bites and sip your favourite cocktail on Cafe Madrigal's many balconies. Once you feel settled and well-fed and watered, the entertainment will begin.
Cafe Madrigal is renowned for providing live music, often with a Spanish version of all the pop classics, so don't be surprised if your drunken ear catches the heartfelt melody of Frank Sinatra's My Way, or should that be Mi Manera?
Know before you go:
Location – Just two streets away from Parque John Lennon in Centro Habana.
Cost – Drinks and food range from $3 to $10.
Opening hours – Open from 6 pm to 2 am.
Time needed – This one's up to you!
Now you should have a good idea of what to do when you have one day in Havana, take care and enjoy the bouncy capital city of Cuba.