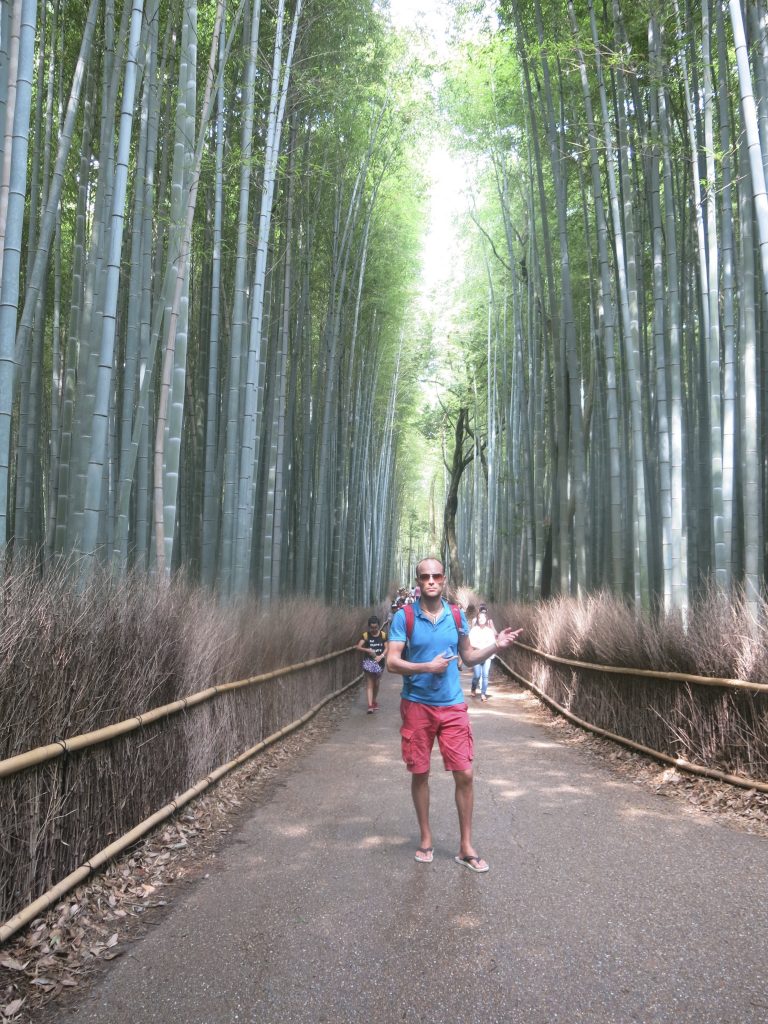 I've been lucky enough to see roughly a quarter of the world over the past few years and my experiences of nations and their people have been overwhelmingly positive. There are only two countries on my official naughty list.
My favourite country to travel in so far is undoubtedly; Japan.
I adore the place and I'm itching to get back there in the near future. I love how it does so well to preserve its ancient culture, the people have an endearing mix of bashfulness and a 5-star polite demeanour, the hospitality service is second to none and no matter how hard you try – you will just never understand Japan.
Its mystery certainly plays a pivotal role in its beauty.
Very Important Japan Travel Disclaimers: I wanted to add going to a Sumo Wrestling and Karate match to my itinerary, but this is of course seasonal and the Japanese don't 'do' friendlies for these sports. So if that interests you, you will have to time your trip for that – same deal with the cherry blossoms.
Also, you must get your bullet train ticket outside of the country, at your nearest Japan tour operator. If you don't do this – you will miss out on the bullet train experience.
I'm not going to sugarcoat the money situation here – it's a very expensive country (I'd award it a bronze medal in worldwide bank balance depravity after Norway and Australia) – but it's worth it. When I was there – I went all-out, and lived up every moment. I actually stayed for five weeks, but this post is condensed into four, so you that don't make any mistakes that I made and you can pick and choose what you want to do out of my itinerary…
One Week In Tokyo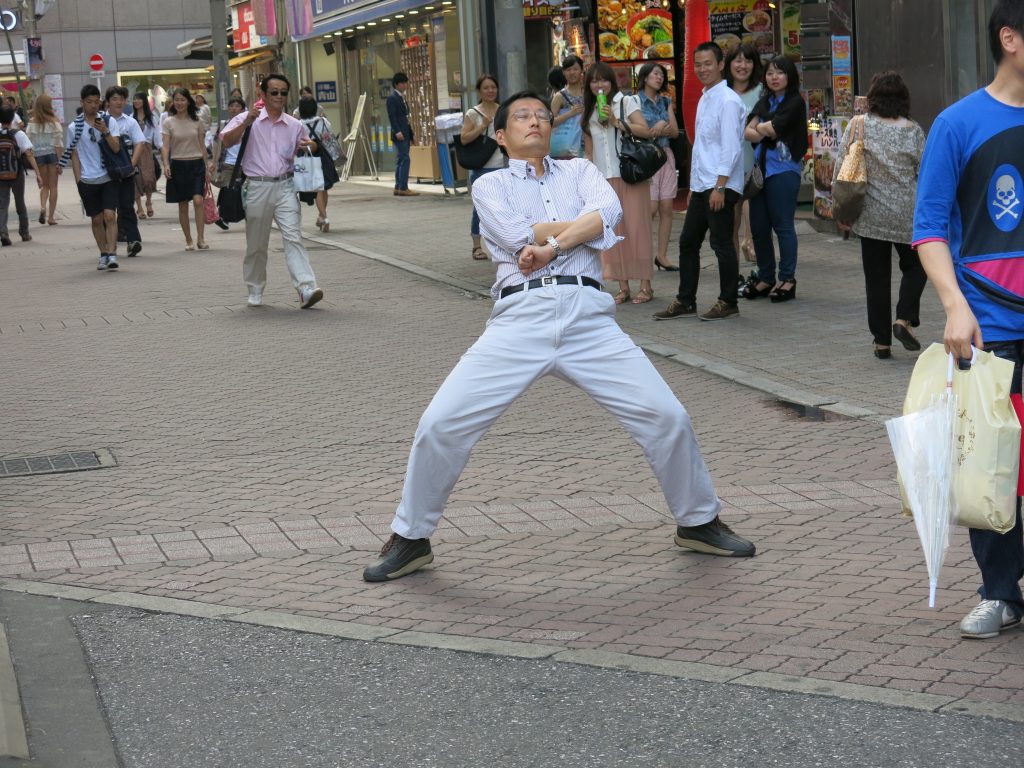 You'll immediately start to empathise with poor old Bill Murray's plight in 'Lost In Translation,' as soon as you touch down into the capital, whilst sensory overload has you in its grasp. Just take a deep breath and take it all in.
Tick off a quintessentially Japanese bucket list item by spending your first night or two in a Capsule Hotel. Get the subway to Hachiko station, which is named after the true story of a legendary loyal dog. Richard Gere stars in the movie version. I won't write spoilers, but watch it for yourself and then you may want to take a little u-turn with this story in mind.
Check out the famous Shibuya Crossing, go to a restaurant and get served by a robot in the evening, take a day trip to Jigokudani Monkey Park, spend a day on the manmade island (Odaiba), have some hanky-panky in a seedy love hotel – the options are limitless in Tokyo!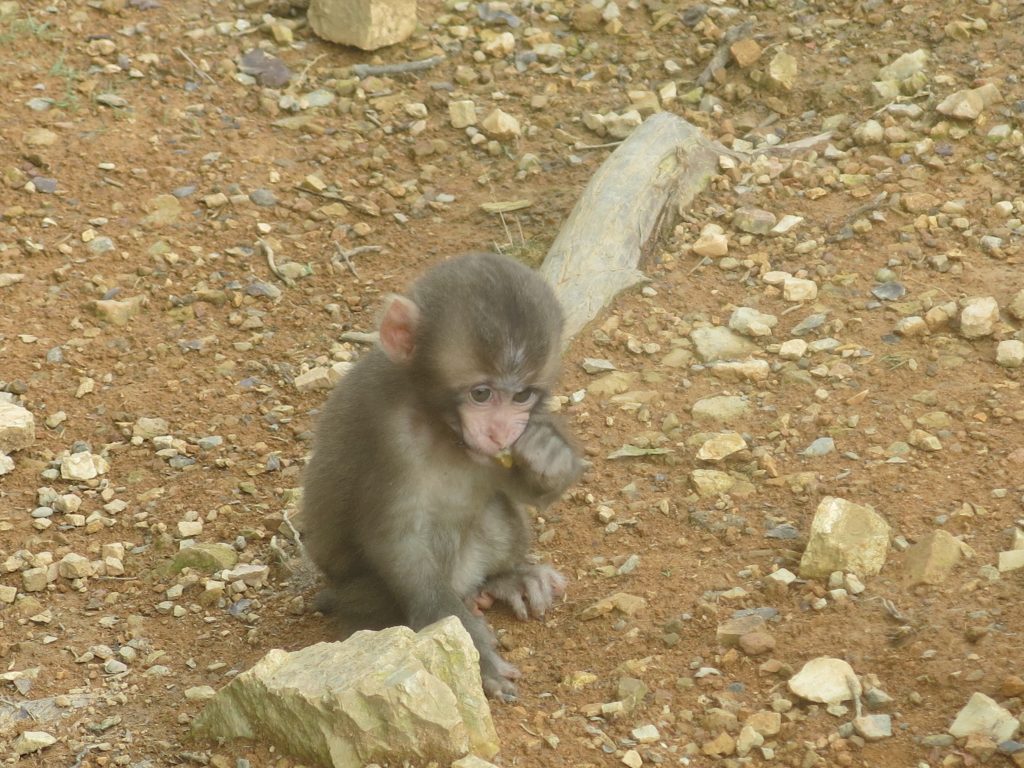 Climb Mount Fuji (2 Days)
There are a couple of options to choose when climbing Mount Fuji, I took the hardest because I fancied the challenge, but part of me wishes I took my time and didn't rush. Sunrises and sunsets here are absolutely beautiful and should be appreciated.
Tokyo is the perfect jumping off point to go and climb Fuji, you can take the bullet train there to Odawara then you will need to take a bus into the Hakone region.
Party One Night In Osaka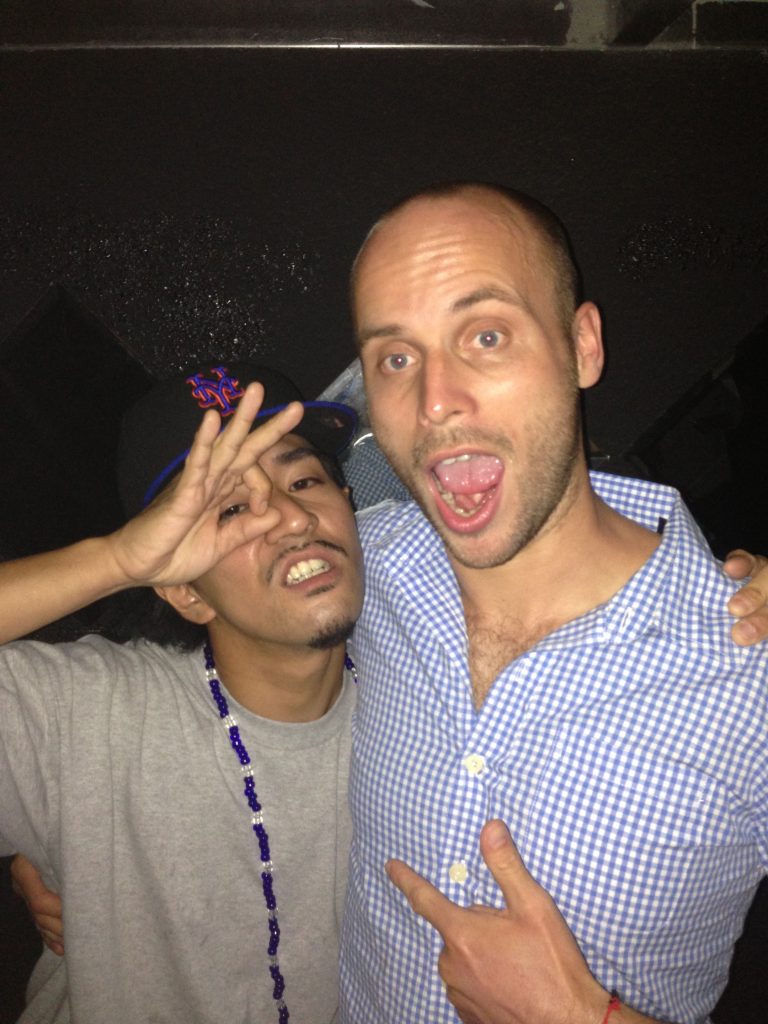 Osaka city comes to life on a night time. Take your weary, Fuji-conquering legs to Osaka and have some beers…you earned them!
One Week In Kyoto
I actually prefer Kyoto to Tokyo and could have spent an extra week there! Treat yourself to a traditional Ryokan; a traditional Japanese inn, which is really posh and you get to wear classic attire like this whilst pulling a duck face!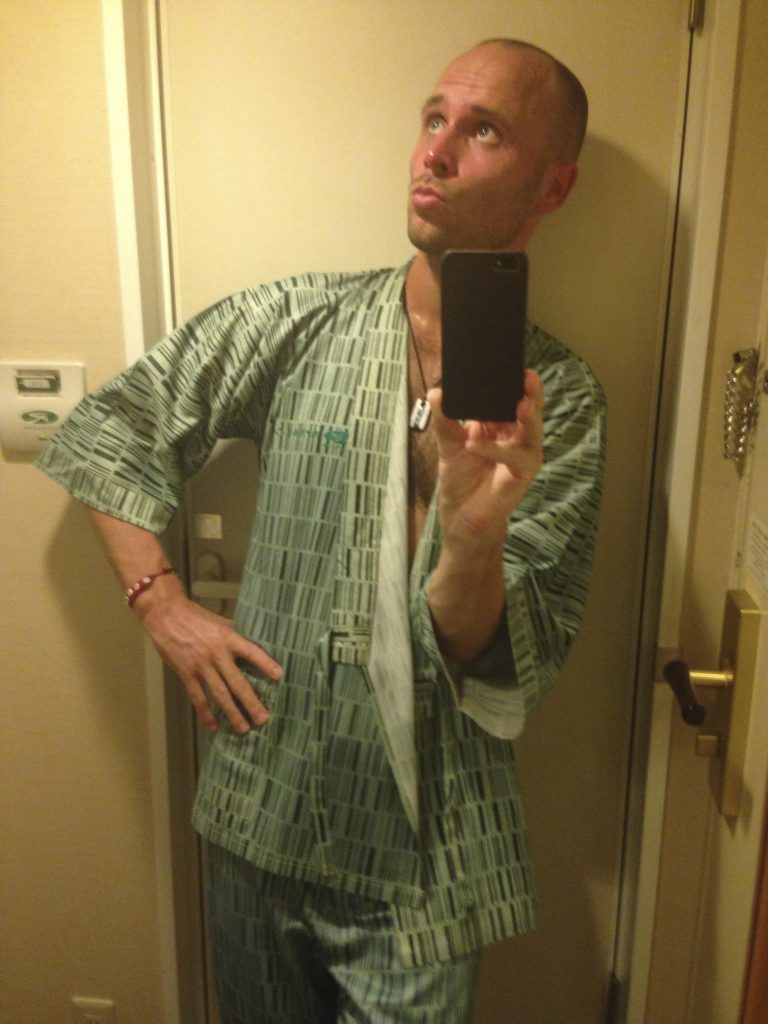 Kyoto is perfect for day trips such as the port city of Nagoya, Himeji Castle, and Japan's most famous shrine island – Miyajim. Also, as I'm a Brit – it would have been sacrilegious to have omitted a tea ceremony from my plans! Special mention to Nara, for the animal-loving readers – inhabited by 1, 200 wild deer who are considered sacred and divine by the locals.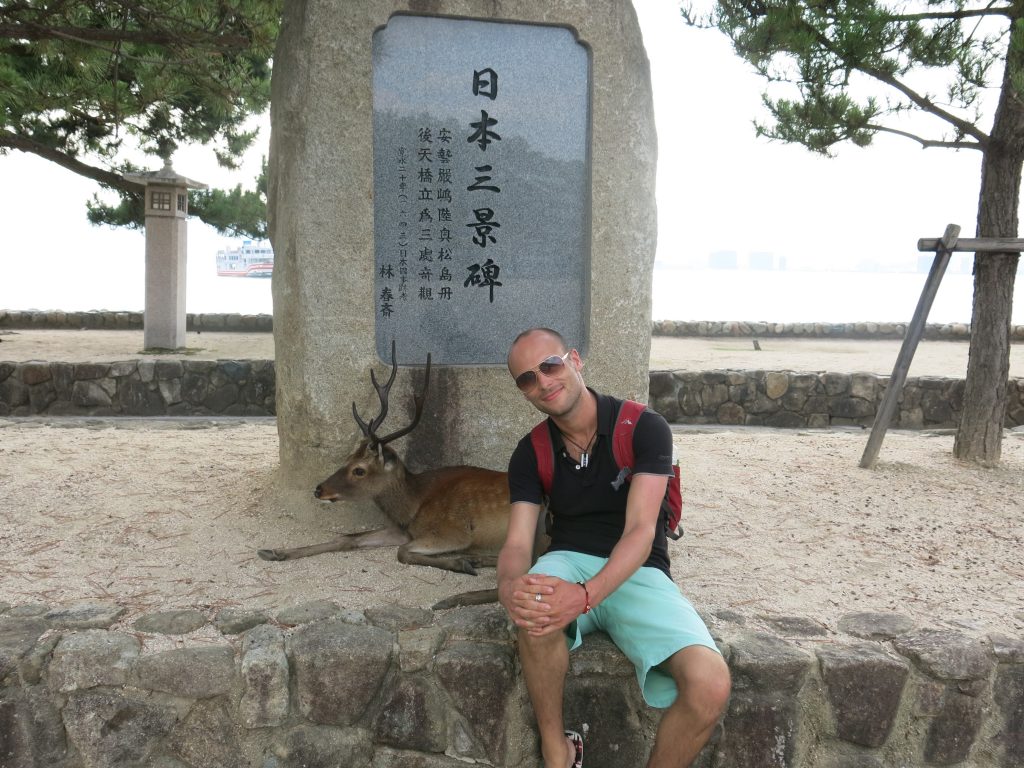 Also, don't miss the chance to take really trippy photos in the photo booths in Japan…hours of fun!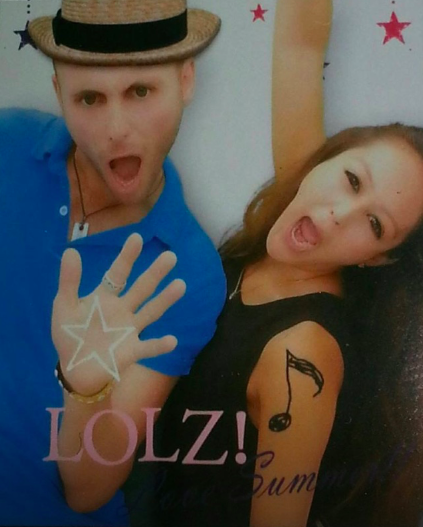 Hiroshima and Nagasaki War Tour (2 Days)
It can't always be fun and games when travelling and often to learn about a country's present, it's important to know its past too. Maybe seeing both of these cities for a war tour may be overkill if that's not your thing, as Nagasaki is way down there on the west coast.
If you have to choose one – choose Hiroshima.
What really impressed me about this leg of the journey was the Japanese folks' values and attitude towards this dark period in their history. I've visited many war murals around the world and I often find a defensive attitude from those involved. Somewhat of a; "well, they did it first," ethos.
The Japanese are very hardline about war and have absolutely no shades of grey about it. They teach their children that war is a horrendous concept and they say that they are sorry for any part that their nation played in any wrongdoing.
Go Back WAY Up North To Hirosaki (2 Days)
I know, this doesn't make sense but it was all part of the plan. I wanted to to see the north of Japan before jetting off to a mystical destination, which is often overlooked. Hirosaki is cute little town, which boasts an amazing castle, you could probably get away with a day here but I wanted to plan my next leg of the Japan journey properly.
Fly To Okinawa For One Week!
The number one place in the world that I wanted to get to see – and it did not let me down at all. Okinawa is famous for being the official; "healthiest place on earth," It really is like seeing a different country in itself, the people there a testament to the human spirit during tough times, as they have been through hell without much help from the mainland.
Their fiercely strong community spirit, attitude to well-being, and charming humility are many cherries on top of an already delicious cake.
If I had to go to only one of the places that I visited in Japan…it would be Okinawa. Get the hell out of Naha, when you land as soon as possible and go to the islands Ishigaki, Taketomi and Iriomote. These places really are the closest things to heaven on earth.
Drink Sake with locals, visit a karaoke bar, cycle around the paradise islands. You will not want to leave Okinawa Prefecture! Just make sure you watch out for viper snakes and other poisonous critters.
Go Home
Retract back to your sorrowful place of origin. Cry into your local substandard sushi and fake a despondent smile every time you see Manga on tv, because your life is now futile and meaningless.