Planning your own Japan itinerary when you've never stepped foot in the country isn't the easiest of tasks. As a famous nation that is so strong in culture, rich in history and boasts modern attractions, it can also be a little overwhelming to tick off your Japan bucket list items with limited time.
Whether you only have a few days, a week or an easy-breezy month in the Land of the Rising Sun, these 3 itineraries will help you to get the most out of your first time in Japan.
Let's take a look at what you can do in these 3 time frames, leaving you to choose the best Japan itinerary for you.
9 Experienced Tips For Your Japan Itinerary
Before we get into the major and minor details of a Japan itinerary, there are a few things worth knowing. Japanese society and culture can be somewhat removed from the everyday western culture we are used to, so here are a few tips so you can hit the ground running once you're there.
1. Tourist Visa Situation For Japan
If you're coming from one of 68 countries, including the UK, Hong Kong, Korea, Singapore, the USA, Canada, Australia, New Zealand and most of Europe, you'll be granted a tourist visa on arrival. This will allow you to stay in Japan for up to thirty days.
Visitors from outside these 68 countries will need to apply for a visa in advance. No matter what your passport, everyone visiting Japan on a short-term visa will also need to provide proof of onward travel before their visa expires.
Needless to say, this is all subject to change due to the Covid-19 situation.
2. Want to take the famous bullet train? Buy the pass outside of Japan first!
Riding the bullet train (colloquially known as the 'Shinkansen') is almost a rite of passage for any visitor to Japan. Known as the Shinkansen, the trains travel at super-speed across Japan.
To avoid disappointment and extortionate prices, it's worth securing a JR Pass before getting into Japan which will allow you to enjoy an unlimited number of train journeys in the country for a set period of time.
During my first Japan visit, there was a caveat; I had to order my bullet train pass outside of Japan, at least 3 days in advance of my Japan itinerary. That seems to have changed now, but buying the pass outside the country now means you can reserve seats during busy periods in Japan and saves you the hassle of queuing up at a ticket vendor every time you need the train.
To order the Shinkansen pass outside of Japan you will have to search for official partners of Japan Rail Pass, who will send you a voucher that you can replace for a flashy JR Pass to flash around when you're using the bullet train.
3. Japanese Climate
Before you set out on your Japanese adventure, it's useful to understand the climate of the country and how this could affect your overall experience. Japan has four distinct seasons, with the weather being different on its pacific side and western side.
Northern Japan has warm summers and very cold winters, with snow falling heavily on its mountainous regions. Western Japan can also have very hot and humid summers, with temperatures reaching highs of 35oC.
This variety in weather and climate means you can have different experiences depending on when you visit Japan. For example, the cooler spring months in Japan see cherry blossom season and between mid-March and early May, thousands come to watch the idyllic cherry blossom fall.
Don't fear organising your Japan itinerary for the winter months as the country takes on a whole new beauty during this time of the year.
4. Sumo Season is Seasonal
Another quintessentially Japanese experience is watching a sumo wrestling match. Just don't do what I did and visit outside of sumo season… Six tournaments are held every year in different places across the country; three tournaments in the capital Tokyo, in January, May and September, one in Osaka in March, one during July in Nagoya and another in November in Fukuoka.
Building your Japan itinerary around these dates will ensure you don't miss that exciting sumo showdown.
5. Speaking English is Rare
While you may find a few English speakers throughout Japan, English is not widely spoken, and you definitely can't rely on it to get around. As this is the case, you're better off learning a few good Japanese phrases before you set off. Downloading a translation app or having a Japanese language guide to hand is also pretty helpful.
6. Japan is Expensive
Travelling across East Asia and Southeast Asia can be famously cheap to do, with inflated currencies and cheap costs of living.
Unfortunately, when it comes to Japan this isn't the case. A vastly developed and booming economy has meant the cost of living in Japan, especially its megacities such as Tokyo, has risen exponentially.
While you can conjure up a Japan itinerary that can save handsomely on the Yen, you'll probably end up missing out on a lot of the country's best. If you want to experience the best of what Japan has to offer it's best to save a little before attempting your dream trip.
7. Culture Shock Potential
Famous for its outlandish culture, visiting Japan can be a little bit of a culture shock to those who are used to more westernised sensibilities. If you are well-travelled, particularly in relatively quirky cities, then some things won't come as a surprise.
If you're new to the world of Asian culture and Japan especially, then things may come as a slight… shock. This potential culture shock isn't necessarily a negative thing, it gives you the perfect excuse to try something new, put yourself out of your comfort zone and tick off a few 'firsts' from your bucket list.
Travelling in Japan helped me understand the movie "Lost in Translation" a whole lot better and on a deeper level.
8. Bring an Old School Offline Guidebook
We are so used to having digital guidebooks at our fingertips, but sometimes you can't beat the old-school ways.
Aside from having a wealth of information that can be put into practical use on the ground, having a guide that doesn't rely on an internet connection or battery life can be a real help when navigating the twists and turns of a new country.
Old school guide books also help you connect the dots in certain citations when the route or way of doing things isn't as obvious as that fancy online blog post says it is.
9. Japanese Etiquette
Much like the culture shocks and the language barriers you'll experience, Japan has its own level of manners and etiquette to get used to, which are quite different to the west.
At best, not understanding this different way of behaving can cause a little discomfort, but at its worst, it can cause great offence. Japanese etiquette values subtlety and reservation above all else; over the top loudness and leeriness is treated with distance and disgust.
Here are a few top tips to keep the locals on your side:
When you're going into someone's home, and even some restaurants, you'll need to remove your shoes and use the house shoes your host offers.
If you tip someone, do it privately. Japanese people are a little shy with this so don't be showy if you choose to do so.
You will also notice that there aren't lots of public bins around; this is because Japanese etiquette simply expects you to carry your rubbish back to your hotel or home. You'll notice how incredibly clean the streets are!
Transport Options For Travelling in Japan
Japan's national transport system is pretty impressive, to say the least. It's one of the most modern in the world and its punctuality is praised above all else. From trains and buses to cars and cycling, there are plenty of different ways to get around the Land of the Rising Sun.
Train
Possibly the most famous mode of transport in the entire country, trains in Japan are arguably the calling card for the country's modern prosperity. There are a number of different train networks and train types in Japan, with some simply taking you across town, while others will take you (very) swiftly across the country.
Bullet Train
The most well-known form of train travel in Japan has to be the Shinkansen, known in the west as the Bullet Train. These trains can get you across the country in just a couple of hours, travelling at speeds of 175/185mph. The Shinkansen trains link cities like Tokyo, Kyoto and Shin-Osaka and others between Hiroshima, Kobe and Hakata.
Yet another reminder to grab your JRail Pass online before you go…
Normal Trains
Japan also has a vast network of classic narrow-gauge train routes, connecting you to every city and town in the country. Although these don't reach those impressive high speeds that the Shinkansen trains do, they are just as efficient and capable of getting you across the country on time.
Aside from these cross country trains, many cities in Japan have their own local train and tram networks, connecting wards and districts together, making cross-city travel very easy.
Sleep Trains
Sleeper trains were once commonplace in Japan, but now only one service remains. This sleeper train service is run by the Sunrise Express and runs from Tokyo to Himeji and Okayama and then splits, the Sunrise Seto heading for Takamatsu on the island of Shikoku and the Sunrise Izumo heading for Izumoshi.
Bus
If you're looking for an inexpensive way of travelling across Japan, there is a system of Highway Buses. These may be slower than the express and Shinkansen trains, but they are also far cheaper, especially on competitive routes. Some longer distances will be tackled by running an overnight service, whereas others will only travel throughout the day.
The whole country enjoys a dense network of bus routes, with each prefecture and the major city being covered by at least one bus company.
You can get yourself a Japanese Bus Pass if you're going to be travelling solely by bus – it normally works out cheaper to do this. Booking bus journeys can be a little tricky for non-Japanese speakers and readers, but there are a couple of companies that allow you to use English-language booking systems. These include Willer Express and the formerly state-owned company of JR Buses.
On most of the bus routes through Japan, you can buy three types of tickets; a one-way ticket, a two-way ticket for there and back or a booklet of multiple tickets. The two-way ticket is usually 10% cheaper than buying two separate tickets, but you'll need to use it within a certain time frame.
Rental Car
If you want to see the country at your own pace and money isn't too much of an issue, you could rent a car to travel across Japan. You'll need to get yourself an International Driving Permit before you travel to Japan otherwise you won't be able to get insured. Renting can be a pricey thing to do, but it also has a strong number of advantages, making your road trip around Japan all the more special.
Hiring a car is a great idea if you are planning to travel to places off-grid, which would be difficult or impossible to get to via a train or bus. It also makes sense if there is a large group of you and it's more economical to pitch in for a rental car than it would be to purchase separate train tickets.
For a compact and economic car, you will likely be paying around ¥7,000 per day for a rental in Japan, and this is before insurance and fuel costs. After your vehicle costs, you'll also need to consider the toll fees, which can be a little steep in Japan.
Driving License
Foreigners can drive in Japan if they have a valid International Driving Permit (IDP), but this can only be used for a period of one year, even if the IDP is valid for longer. To get your permit, you'll need to apply for it from within your own country.
Japan only recognises international driving permits based on the 1949 Geneva Convention. This means it has bilateral agreements with more than 20 countries. So, if you're from one of these countries, you won't need to take a written test or practical exam to get your Japanese license.
Austria,
Australia,
Belgium,
Canada,
Czech Republic,
Denmark,
Finland,
France,
Germany,
Greece,
Hungary,
Iceland,
Ireland,
Italy,
Luxembourg,
Monaco,
Netherlands,
New Zealand,
Norway,
Poland,
Portugal,
Slovenia,
South Korea,
Spain,
Sweden,
Switzerland,
Taiwan,
United Kingdom,
US states of Hawaii, Maryland, Virginia and Washington.
Best Apps To Take On Your Trip to Japan
You'll be surprised how much of a lifesaver apps can be when you're travelling through a country where people speak little-to-no English. From maps to translators, here are a few I wouldn't go without:
Google Maps
Making your way around a brand new country isn't the easiest, especially when all of the signs are written in Hiragana and Katakana.
Make sure you have Google Maps downloaded on your phone, you will have a GPS and satellite navigation system right in the palm of your hand. The extra advantage of this app is the ability to download maps to then use later offline.
This way, even if you don't have a signal or Wi-Fi, you still have a plethora of maps at your disposal – perfect for when you've taken that wrong turn in downtown Tokyo.
JapanTaxi
Finding yourself a taxi downtown Tokyo or Osaka isn't too much of a problem; simply hail one of many from the hundreds lined up at taxi stands, and you're away. When it comes to the suburbs or less well-known prefectures, you may find yourself struggling to find that ride home.
With the app JapanTaxi, they've streamlined the whole process making finding a taxi a breeze. You don't need to sync up any credit card details or even have any knowledge of Japanese.
Simply hit the "Pick me up here" to call a cab right away, or use the "Date and Time" button to reserve one for later. The app will then give you a quote for your journey which you can then pay in cash to the driver.
Google Translate
While it's not 100% reliable, having Google Translate to hand is pretty good for getting out of some sticky situations. Either type the word you need for instant translation, use the instant camera function to decipher Japanese characters or use the voice translation feature which comes in very handy when you're trying to chat with a local.
Japan Itinerary: 1 Week (Tokyo + Hakone)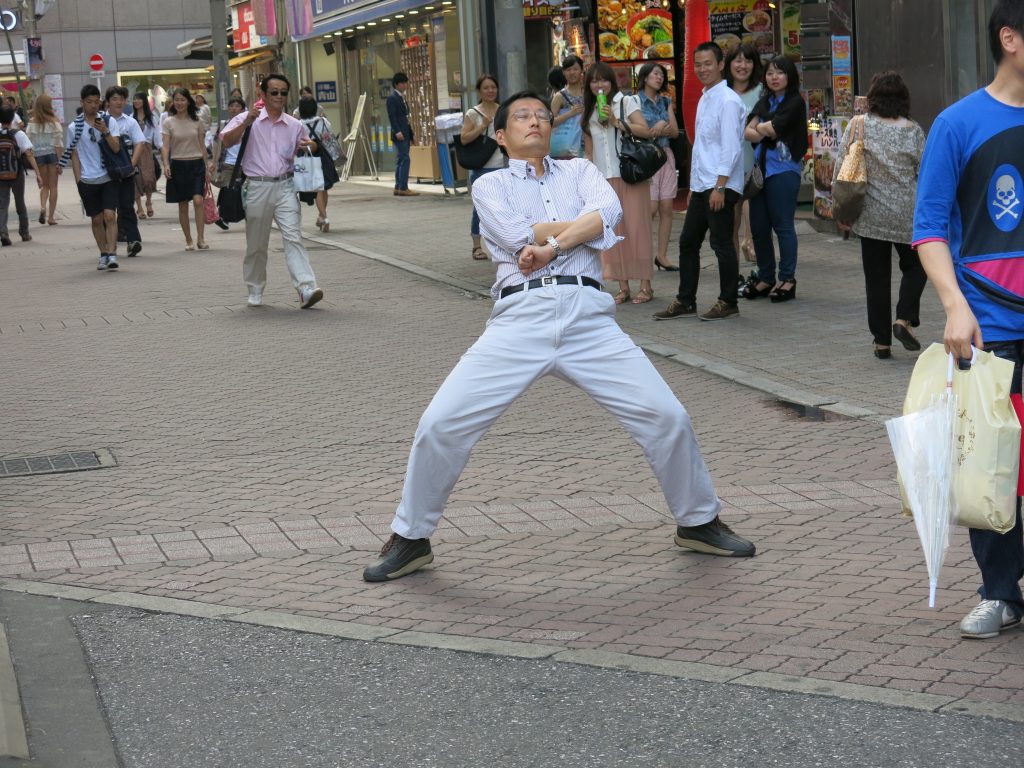 One week in Japan may sound like a lot, but to be honest, there is enough to do in Tokyo in one week.
The Japanese capital of Tokyo alone is a huge sprawling metropolis that takes a few days to really soak up the atmosphere. Once you've spent a few days taking in all the attractions of Tokyo, the nearby spa town of Hakone makes for the perfect day of relaxation.
Here's an idea of what a one week Japan itinerary could look like.
Best Time of Year For This 1 Week Japan Itinerary
You'll want to try and fit in this Japan itinerary at some point between March and April or September and November. The temperate climate during these shoulder seasons means you won't be dripping with sweat as you wander around Tokyo, nor will you have to pack twenty layers to keep you from frostbite.
Travelling in Tokyo during this time also means you'll get the chance to see those gorgeous cherry blossoms in full bloom.
Day 1: Settling in Tokyo
Flying into Tokyo on your first day in Japan can be an overwhelming experience, to say the least. I'd recommend taking a day to acclimatise to your surroundings, get over your jet lag, find somewhere comfortable to stay and tackle your first Japanese restaurant.
When you wake up in the morning you'll be refreshed and ready to tackle the big bad city of Tokyo.
Day 2: Exploring Shibuya and Harajuku
Tokyo is huge, and I'm not talking London huge, I'm talking 14 million people huge. There's SO much to see, so I'd recommend starting with Shibuya, one of the city's most famous areas.
As the heart of the city's financial and commercial centre and boasting a booming nightlife scene, Shibuya never sleeps. You've probably seen videos of the Shibuya crossing. If not, it's one of the busiest crosswalks in the world where up to 3,000 people cross at one time. Much like Times Square in New York or Piccadilly Circus, the experience is an overloaded one, but definitely worth the trip.
Also located in Shibuya is the statue of Hachiko, the famous dog that waited at the subway station for years for its deceased owner to return. You can pay homage to a man's most loyal friend with a picture next to the statue of the pooch.
When you look up from the statue, you'll notice you're surrounded by manga cafes – a hugely popular trend in Shibuya and a place where you can grab a coffee and sit and read manga comics.
Once you've explored the many crazy sights of Shibuya, why not head to the equally famous neighbourhood of Harajuku. Harajuku is home to Takeshita Street, a street of overwhelming Japanese imagery and the centre of the youth fashion culture in Japan.
The street is adorned with a variety of shops selling a range of clothes, food and stores selling lots of kawaii or cute items. To really experience the kawaii culture of Japan, pay a visit to the Kawaii Monster Cafe in Harajuku.
Know Before You Go:
Location – Shibuya is located in the southwestern section of central Tokyo.
Time needed – You'll need a whole day (or more) to soak up the sights and cafes of Shibuya.
Getting there – Taking the train to Shibuya station will take you to the heart of the district.
Day 3: Sightseeing around Shinjuku
Shinjuku is another of Tokyo's most popular districts and is well-known as the capital's business and entertainment district. Besides this, the Shinjuku district also boasts a number of must-see sights.
You may have been surrounded by concrete and steel for over 48 hours, but now's the time to visit a green oasis – the Shinjuku Gyoen National Garden. The spacious gardens are well worth a visit and especially during the cherry blossom season in autumn.
The neighbourhood is also home to an idyllic side street known as Memory Lane. This picturesque street is decorated with paper lanterns, with numerous vendors setting up their stalls on the sides of the alley. As smoke trundles down the alleyway, there's a stark contrast between old and new, creating an almost mystical Tokyo landscape.
After seeing Shinjuku from its picturesque streets, why not see it from above. The Tokyo Metropolitan Government Building is a perfect place to admire the Tokyo cityscape below, and best of all, it's free to go to the top!
Wind down the day and evening with a session at a local karaoke bar in Shinjuku. The Japanese are huge fans of karaoke, and you won't find it difficult to find a bar with a booming atmosphere. Whether it's in the classic bar setting or in your own private karaoke booth, the choice is yours.
Know Before You Go:
Location – Shinjuku is found to the west of Tokyo's centre.
Time needed – Don't be afraid to set aside a whole day (and perhaps one for the hangover) to explore.
Getting there – A swift train journey from Tokyo Station will take you from the centre of the city to Shinjuku.
Day 4: Asakusa and Akihabara
Arguably one of Tokyo's most famous districts is Asakusa. One of the oldest parts of the city, Asakusa has a more traditional feel to it, something that many try and seek out when their first taste of Japan is the ultra-modern Tokyo city centre.
Aside from being one of the oldest areas of the capital, Asakusa is also home to one of Japan's oldest temples, the Senso-Ji Temple. Founded in the 7th century and continuously refurbished and rebuilt over the centuries, Senso-Ji Temple has become a symbol of Tokyo and wider Japan.
The entrance to the temple, which is known as ​​Kaminarimon or "thunder gate", is an attraction that makes visiting Asakusa and Senso-Ji Temple just for this worth it. The Thunder gate leads up to the temple and is adorned with numerous stores, statues and general revelry.
Alongside being the area of the oldest temple in Tokyo, Asakusa is also the site of Tokyo's oldest amusement park, the Hanayashiki Amusement Park. This park was opened in the 1850s and has lasted just under a hundred years to become one of Japan's premier recreational spots in Asakusa.
A short walk from Asakusa is the Akihabara district of Tokyo, another must-see area of the city. Renowned as a buzzing shopping hub famed for its electronics retailers, Asakusa is almost a personification of Japanese technological nohow.
Aside from the numerous discount electronic stores, Asakusa is also home to anime shops, extravagant cafes and 'Super Potato' a store that stocks an insane amount of old-school games, straight from the heyday of computer gaming in Japan.
Know Before You Go:
Location – Asakusa is located on the eastern fringe of central Tokyo.
Time needed – As one of the most popular places in the entire Japanese capital, a whole day should be set aside for exploring Asakusa.
Getting there – Take the metro from Tokyo Station to Asakusa Station.
Day 5: Exploring Southern Tokyo
The southern districts of Tokyo, including the areas of Ginza, Minato and Odaiba, only really need a day to explore properly. The relatively small area of Ginza is one of the city's entertainment districts, famous for its Kabuki-za theatre and shopping promenade. If you're looking to do some serious shopping during your Japan itinerary, then Ginza is the area to do it.
An affluent area of Tokyo, Ginza is home to the Chuo-Dori shopping district, with a huge range of shops and boutique stores; there's nothing you can't find here. Don't miss the old fashioned clock tower sitting above one of the region's famous stores, Ginza Wako.
At the northern edges of the Ginza district, you'll find a quirky Police Museum. This free-to-enter museum is run by the Tokyo police force and is home to a plethora of police-based paraphernalia.
The Minato district of southern Tokyo has its own series of attractions and must-see sights. Chief amongst these is the Nezu Museum, a museum showing the best in classical and ancient East Asian art. The Nezu Museum is not only famous for its incredible collection of artefacts but for its beautiful Japanese strolling garden.
Odaiba is an artificial island at the southern end of Tokyo Bay. Aside from the epic views of the city from the island's 15 metres tall brightly coloured Ferris Wheel, Odaiba is also the place to get down onto the beach while still being in the city. Odaiba beach is a man-made beach and runs for a whole km down Odaiba Seaside Park.
Know Before You Go:
Location – Ginza, Minato and Odaiba are located directly south of the city centre.
Time needed – A whole day can be spent exploring the delights of southern Tokyo.
Getting there – All three neighbourhoods are walkable from Tokyo Station or JR Yurakucho Station.
Day 6 – 7: Tokyo to Hakone
Closing your week spent in the Japanese capital with a day trip seems like the perfect way to round things up. Exchanging the hustle and bustle of inner-city Tokyo for the picturesque landscapes of Hakone is a great way to see another side of Japan. Located within the Fuji-Hakone-Izu National Park, Hakone is a landscape of extreme natural beauty offering views of Mount Fuji and a chance to experience the natural hot springs.
The hot springs of Hakone have made this region of Japan famous and much loved by both locals and tourists.
As a hot spring resort town for centuries, Hakone's waters have been noted for their healing and relaxing properties. Today, you can stay at one of the many traditional ryokan and bathhouses, allowing you to really immerse yourself in the feel of Hakone.
Yumoto hot spring is one of Hakone's most well-known and popular, famed for its high-quality water and numerous baths and inns.
Once you've relaxed from your soak in the hot spa, why not explore the beautiful surroundings of Hakone. Walk along the shores of Lake Ashi, which provides spectacular views of the surrounding hills and one of Japan's most iconic sights – Mount Fuji.
Know Before You Go:
Location – Hakone is around 60 miles southwest of Tokyo
Cost – Entry to the bathhouses varies hugely, but expect to pay around Adults ¥1,800 for a day pass.
Time needed – At least one day.
Getting there – The Odakyu Limited Express Romancecar train travels from Shinjuku to Hakone-Yumoto Station and takes about an hour and a half. A one-way ticket will cost ¥1220 for the train from Tokyo to Hakone.
Tokyo Vs Kyoto: How Long in Both Cities?
The great battle of the ancient capital vs the modern-day capital. Both cities are worth your time and planning and they both stand alone for their own reasons.
If you're still unsure where to spend most of your time between the top 2 cities (Tokyo and Kyoto) on your Japan itinerary, then you should read my comprehensive Tokyo vs Kyoto post.
For Those Wanting To Climb Mount Fuji
If adventure travel is your main priority in your Japan itinerary and summiting Japan's tallest peak is an absolute must, then you need to set aside a few days in Hakone and plan accordingly.
I have you covered for that too, check out my step-by-step guide on how to climb Mount Fuji (there are more factors to it than you may be aware of).
Japan Itinerary: 2 Weeks (Tokyo, Mt Fuji, Kyoto, Hiroshima)
If you've got a couple of weeks on your Japan itinerary, then you have more wiggle room. You'll be able to venture out into the countryside a little more. I'd still recommend basing yourself in Tokyo, and either flying or using the trains to head for day trips or a few nights away.
Also, don't miss the chance to take really trippy photos in the photo booths in Japan…hours of fun!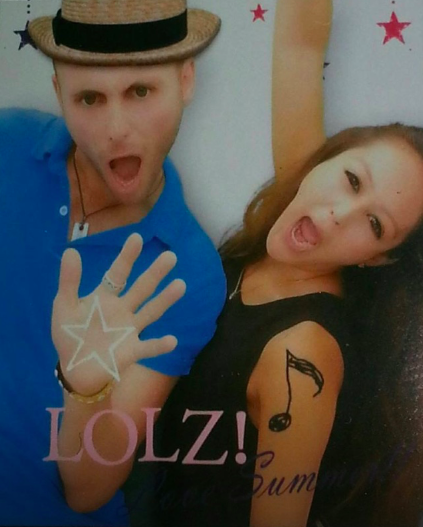 Best Time of Year For This 2 Weeks Japan Itinerary
Like the one-week Japan itinerary, I'd still recommend trying to fit this into the country's spring (March to April) or autumn (September to November) seasons. The climate is ideal for exploring the busy streets of the capital, you can see the iconic cherry blossoms, and it'll give you a chance to climb Mount Fuji… if that's what you want to do.
Day 1: Arriving in Tokyo
As I mentioned, it's easiest if you use Tokyo as a base and explore other cities from there. It's worth using the first day to get used to the culture shock, find your bearings and make sure you've got a comfortable hotel sorted for the next few weeks.
Arriving in Japan, you will most likely fly into Narita International Airport, located to the east of the city. There are a handful of ways of getting from the airport and into the city, which is located around fifty miles from each other.
A train runs along the Keisei Line linking the airport to Tokyo, making the Keisei Limited Express one of the more popular ways of getting into the city. For those who wish for a more streamlined journey, you can catch a taxi to make the hour journey, setting you back around ¥20,000.
Day 2: Exploring Tokyo Day and Night
With the culture shock of the first day over and done with, it's time to dive straight into the sightseeing. You can find more details in the one-week itinerary, but here are a few key sights to see in Tokyo;
Shibuya crossing – One of the world's busiest road crossings and a defining image of downtown Tokyo.
Sensō-ji Temple – One of the oldest temples and shrines in all of the country, the Sensō-ji temple stands in the Asakusa district of Tokyo, one of its oldest and best-preserved areas of the city.
Exploring Harajuku – Getting your shopping fix in Tokyo's upmarket area of Harajuku. The streets here are swamped with Japanese sensibility, and it is one of the best places to get yourself a souvenir or your little bit of Tokyo.
Tokyo Skytree – Catch sight of one of the world's tallest towers. Standing at a jaw-dropping 634 meters high, the Tokyo Skytree also offers 360 views of Tokyo below and on clear days, even a view of the epic Mount Fuji can be seen.
Once the sun goes down, the Japanese capital turns into a real nightlife playground, offering one of the best party city experiences not only in Asia but across the globe. Whether you want a super club or a relaxed bar, Tokyo has it all.
One of the best districts to enjoy a top Tokyo night out is either Kabukicho or the Shinjuku Golden Gai. The latter is a preserved section of bars that look just as they did during 1960s Tokyo, and its unabashed grittiness makes for an excellent night out.
Day 3: Recovery day with a taste of Tokyo
Once you've come around from your night out in Tokyo, you will no doubt want to nurse that sake hangover and keep your diary free. The best way to ease any hangover the world over is to secure yourself a good takeaway meal. Tokyo's takeaway choice is something of a revelation, with a seemingly endless amount of choice when it comes to food.
Japanese staples such as ramen noodles, Donburi Rice Bowls or bento boxes are sure to do the trick. With your stomach full and that morning after the night before feeling easing, a walk to one of Tokyo's popular green spaces such as Ueno Park or Shinjuku Gyoen National Garden is a great way to unwind.
Day 4: Exploring Kyoto
After the chaotic pace of the Japanese capital Tokyo, it's good to get out and explore some of the less built-up areas of the country, and the city of Kyoto is an excellent choice. I'd recommend spending at least a few nights here to get a feel for the city and visit some nearby sights, with the Bamboo Forest being at the top of your list.
Simply take the Nozomi train from Tokyo, and you can be in Kyoto in as little as two and a half hours. The former capital of Japan, Kyoto, has a plethora of historic and alluring sites. Having avoided severe bombing during the Second World War, Kyoto's traditional buildings have stood the test of time and are some of the oldest in the country.
This, mixed with its openness and greenness, makes Kyoto a welcome change from the massive, bustling city of Tokyo.
One of the most iconic Kyoto landmarks is the Fushimi Inari-Taisha shrine, a symbol of Japan as a whole. The shrine consists of thousands of traditional torii gates, which you can walk through, before finally making your way up to the shrine that stands at the top of the mountain.
The shrine was constructed to honour the Shinto God, Inari, primarily known as the God who protects rice cultivation. Statues and frescos of foxes can be found throughout the temple, a homage to the Shinto religion where foxes are seen as messengers for the Gods.
If you want to observe the city from above, then the tallest building in Kyoto is the place to go. Climbing Kyoto Tower gives you panoramic views of the city around, and even as far as Osaka on clear days.
Know Before You Go:
Location – Kyoto is 283 miles west of Tokyo
Cost – ¥14,170 for the train from Tokyo to Kyoto
Getting there – The shinkansen train takes two and a half hours from Tokyo Station to Kyoto Station.
Day 5: Kyoto to Hiroshima and back
Kyoto is another great place to base yourself for day trips in Japan, in particular to the city of Hiroshima. Perched on the southern tip of Japan's main island Honshu, Hiroshima can be reached in just under two hours from Kyoto.
Hiroshima has the grizzly title of being the first city to suffer a nuclear attack and has gone down in history for harrowing reasons. On the morning of August 6th, 1945, at 8:15 a.m, a nuclear bomb was dropped by the US Airforce and obliterated the city within mere moments.
Rebuilt in the decades that followed, there is little on the surface of the city to remind you of the devastation that once ​reigned here, and the modern city of Hiroshima is one of stunning beauty.
Unlike Chernobyl in Ukraine, which joins the unwanted gang of notorious nuclear disasters, the city has no howling indications of this sad period in humanity.
The one reminder of Hiroshima's deadly past is the Hiroshima Peace Memorial Park, a park and memorial set aside, dedicated to the people who lost their lives and a future of peace.
Besides the modern memorial, there is also a preserved ruin of a building, one of only a few that was left standing after the blast. The building has not been rebuilt or knocked down, left as a permanent reminder of the event.
Apart from its connection with nuclear warfare, the modern city of Hiroshima also has an impressive modern downtown area that offers a range of activities for the visitor not too interested in the city's war-ravaged past.
Know Before You Go:
Location – Hiroshima is located in Japan's far west, 223 miles from Kyoto.
Cost – The train from Kyoto to Hiroshima will cost around ¥10,570 one-way.
Time needed – Set aside a whole day to make the journey from Kyoto and leave yourself enough time to explore Hiroshima.
Getting there – Taking the Shinkansen train will get you from Kyoto to Hiroshima in one hour and forty minutes.
Day 6: Kyoto to Nara Park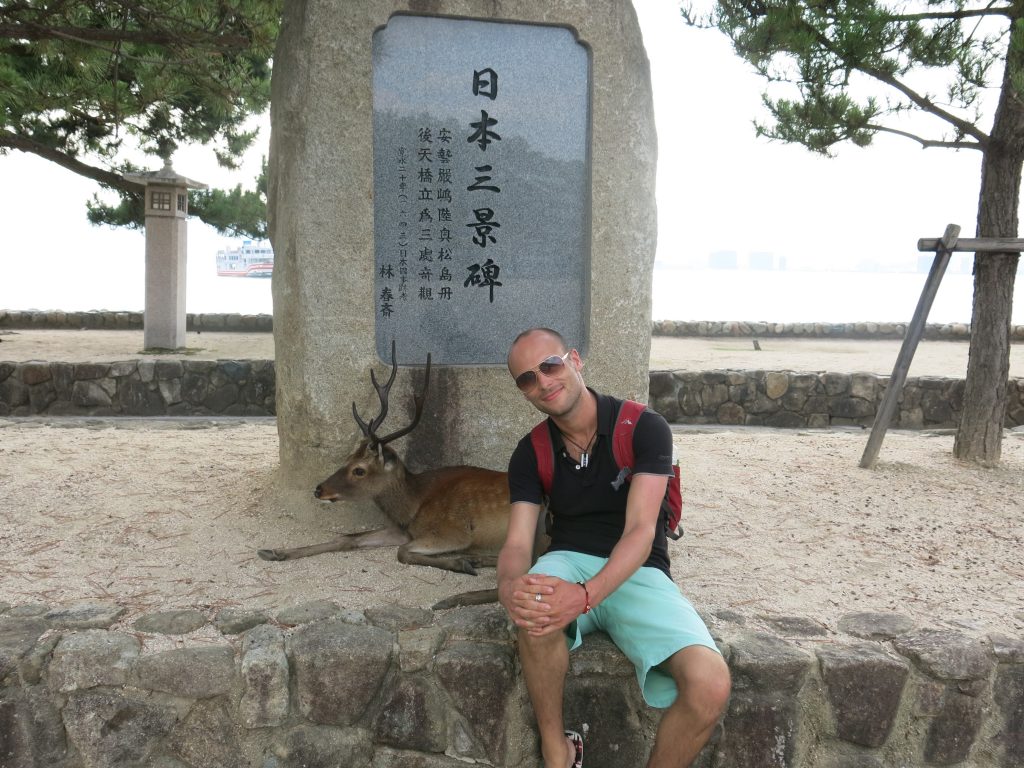 No visit to Kyoto would be complete without venturing out to Nara Park. Located 28 miles south of Kyoto, the park has become famous for one head-turning reason – a herd of Sika deer that have developed a respectful habit; they quite literally bow at your feet.
The bowing deer of Nara Park are considered sacred animals and have flourished here in huge numbers. Although this behaviour is evidently learned, there's nothing like having a bow off between you and the majestic Sika deer. You can also buy a packet of 'deer crackers' to feed to the animals, and when you do, you'll be rewarded with yet more bows.
Aside from the deer, Nara is also home to a number of other beautiful sites. The Kasuga Taisha Shrine is one of the area's most important Shinto shrines. And for those who can't get enough of the natural world, the park stands directly beside the Manyo Botanical Garden. Home to hundreds of types of plants, all kept in perfect condition; the gardens are the perfect way to end your visit to Nara.
Know Before You Go:
Location – Nara Park is located just under 29 miles south of Kyoto.
Cost – ¥500 to enter the park
Opening hours – Open 24 hours.
Time needed – To feed the deer and see the rest of the sights, you should set aside at least half a day.
Getting there – Take the JR Nara Line from Kyoto Station to JR Nara Station.
Day 7: Day trip to Osaka from Kyoto
Basing yourself in Kyoto, you can also make an easy day trip to another of Japan's popular cities, Osaka. Taking pride of place at the top of any Osaka itinerary is the Osaka Castle. One of Japan's most famous landmarks, Osaka Castle has stood proudly over the city since the late 16th century on the former site of the Honganji Temple. Along with soaking up the history of feudal Japan, the castle also provides epic views over the modern skyline of Osaka.
Know Before You Go:
Location – Osaka is located 34 miles south of Kyoto.
Cost – ¥560 for a one-way ticket from Kyoto to Osaka
Getting there – Take the special Rapid service on the JR Kyoto Line, and you will arrive in Osaka in half an hour.
Day 8: Back to Tokyo and a relax
After your first week of intense travelling, a day of slow travelling back to your base in the capital is worth factoring into your Japan itinerary. Tokyo can be a hectic city, but it also has its softer and finer points, including its many Onsen.
These are relaxing spa-like facilities, and they harness the natural volcanic springs that are all across Japan. Finding a Tokyo Onsen isn't difficult, and you can simply while away the hours relaxing before the next stages of your Japanese journey.
Day 9: More sightseeing in the capital
Following your day of rest, and before you set out on your Mount Fuji exploration, there is still plenty to see in the main city of Tokyo. A day jam-packed with sightseeing and experience is never far away. Let's take a look at more things to do while you're based in Tokyo:
Imperial Palace – Home of the Japanese royal family, including the emperor and his extended family, the Imperial Palace has been the centre of the Japanese monarchy for centuries. Although the private quarters are not open to the public, a lot of the palace grounds are.
Tsukiji Outer Market – Arguably the most famous market in Japan, the Tsukiji Outer Market is not just a place to go if you need to buy something but an attraction within itself. Known for its fresh seafood, Tsukiji Outer Market is the perfect place to sample sushi at one of the many market side restaurants.
Tokyo National Museum – One of the oldest museums in Japan, the Tokyo museum houses thousands of artefacts, telling the long story of Japanese history.
Day 10: Mount Fuji Day One
Heading to Mount Fuji from Tokyo is on many peoples' must-do Japan itinerary when they're visiting Japan, and it's easy to see why. Simply heading there and back can be quite a rush, so why not space out your Mount Fuji experience over a few days. There is so much to see and do around the mountain that a short sharp visit wouldn't be enough.
Before getting super close to the mountain, why not visit Fuji-Q Highland, one of the most impressive amusement parks in Japan. Situated near Mt.Fuji before Lake Kawaguchi, there are over nine high-intensity rollercoasters and a myriad of other entertainment.
After getting your kicks at the Fuji-Q Highland, head back down to Lake Kawaguchi and soak up the idyllic surroundings of the lake and relax in a mountainside ryokan for the evening.
Know Before You Go:
Location – Tokyo Station to Kawaguchiko Station (the gateway to Mount Fuji) is roughly 112km.
Cost – If you get the bus, expect to pay ¥2,500 one-way. The train will cost around ¥500 more.
Getting there – You can get a bus from Tokyo station which is actually faster and cheaper than the train. Alternatively, jump on the Fuji Excursion Limited Express train, which runs from Tokyo's Shinjuku Station.
Day 11: Mount Fuji Day Two
The waters surrounding Mount Fuji are some of the most pristine and beautiful in all of Japan. Spending a day exploring this picturesque landscape with Mount Fuji as your backdrop is a real unforgettable experience.
Cycling or boating your way around the five lakes are some of the more popular ways of experiencing this area, and both methods have their own rewards.
Don't forget to visit the village of Oshino Hakkai too, which is located between Lake Kawaguchi and Yamanaka. Like something out of the pages of a fantasy book, with traditional buildings and eight koi ponds scattered around the village, it's hard not to feel a sense of peace when you're here. You can finish the day by sampling the local dish, Hoto noodles – specifically cooked in this region.
Day 12: Mount Fuji Day Three
Depending on your own plans or the season you visit Japan, you can spend your final day in the area climbing the mountain or observing its majesty from afar. One of the best places to view Mount Fuji in all its glory is from the Chureito Pagoda, standing within the grounds of Arakura Sengen Shrine.
Hiking your way to this shrine is a great way to spend your final day in the area, and you'll be rewarded with an insane view of the mountain – standing before you like the famous Hokusai images of old. The walk back to Lake Kawaguchi is just as rewarding as the walk to Chureito Pagoda and is a real escape into rural Japan.
Day 13: Kofu
Rather than heading straight back to Tokyo from Mount Fuji, it's worth taking a quick detour north. Travelling north, you'll come to a large natural basin with the city of Kofu at its centre. Surrounded by mountains on all sides, including Mount Fuji, the city of Kofu is both beautiful and bathed in sunshine.
This excess of glorious sunshine has given rise to a vineyard and wine culture flourishing in Kofu. Various wineries can be found in Kofu, making it a great place to explore for a ​​connoisseur of wine.
Aside from exploring Kofu's wine-producing region, the city is also home to several hot springs with magical views of the mountains around. Kofu was also the base for the Japanese warlord Takeda Shingen, and there are many historical sites relating to him and his clan within Kofu.
Day 14: Back to Tokyo and home
One last day in the land of the rising sun's capital, Tokyo, can be spent feasting on your favourite Japanese food and bagging a few souvenirs before making your way across to the east of Tokyo and the Narita International Airport.
Japan Itinerary: 4 Weeks Best Of The Land of The Rising Sun (In One Month)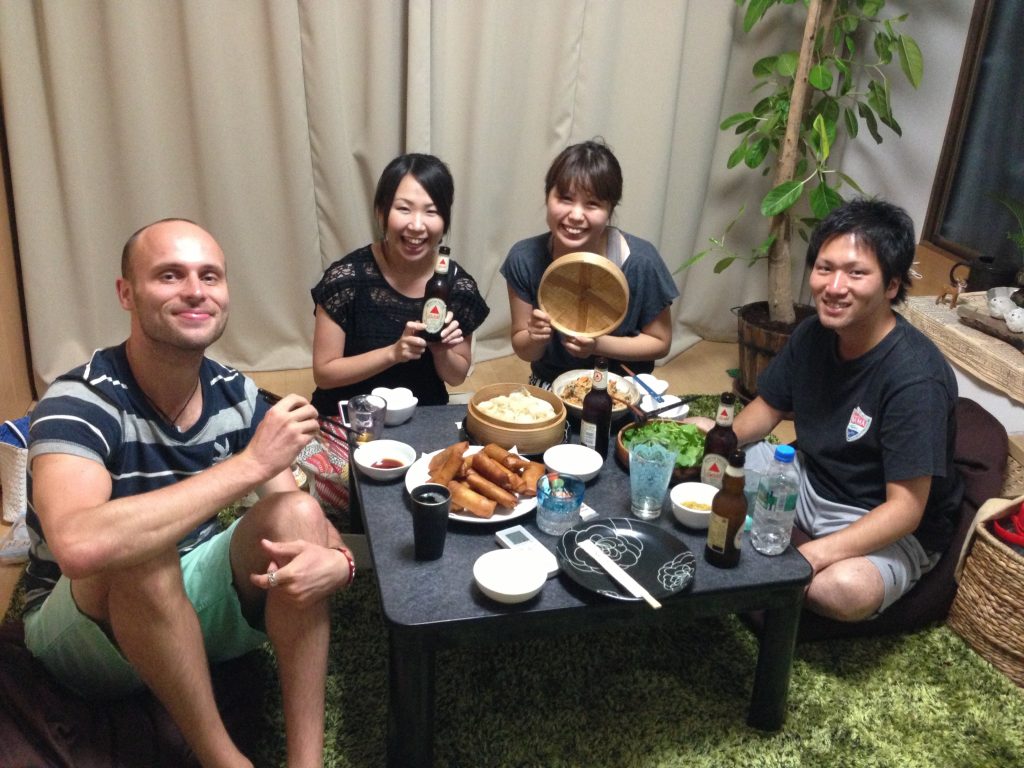 The ultimate Japanese experience is definitely heightened when you can spend a whole month in the country. This way, you can take in all of the key sights at a leisurely pace and visit little unknown places that are not firmly on the tourist map of Japan.
So after you've completed the previous two week Japan itinerary, push on through the second half of the month with this jam-packed two-weeker. If you are greedy like me and want to pack as much in as possible, then you should make Hokkaido a priority, a couple of days in this volcanic beauty of a town
Best Time of Year For This 4 Weeks Japan Itinerary
Spending a month in the country, you're likely to come across a range of different weather patterns as you travel across Japan. Broadly speaking, it will be better to do this four week Japan Itinerary during spring or autumn (roughly March to early May and late Sept to Dec).
This way, you can avoid the rainy and typhoon seasons in southern Japan and the island of Okinawa.
Day 15: On to Nagoya and a chance to catch Sumo
If you're staying on for the whole month, then unlike the two-week itinerary, don't head back to the capital, but rather head westward from Kofu to the city of Nagoya. Despite being one of the largest incorporated cities in Japan, Nagoya doesn't get much attention, but there are tonnes to see.
Top of the list is the chance to catch one of Japan's most iconic sports, sumo wrestling. Sumo competitions are held seasonally throughout Japan and at different times of the year depending on the area of the country. To watch Sumo wrestling in Nagoya, you'll need to make sure you're in the city in July.
Sumo is held at the Aichi Prefectural Gymnasium in Nagoya and begins as early as 8:30 in the morning. These earlier bouts are held between lower-ranking wrestlers, with the high ranking matches beginning in the early afternoon.
The closer seats to the ring are the most expensive, while the traditional boxes further up are more affordable and are far more comfortable. It's best to purchase your tickets a good few weeks in advance as they sell out fast. Tickets can be brought online and then either mailed directly to your residence or can be picked up at a 7-Eleven inside Japan.
Know Before You Go:
Location – Aichi Prefectural Gymnasium is located in the very centre of Nagoya.
Cost – Around ¥5,400 for the cheapest tickets.
Opening hours – Matches begin around 8:30 am and will go on until the evening.
Time needed – I'd give yourself the whole day, as these matches can go on for a while.
Getting there – Catch the metro from Nagoya centre to the Aichi Prefectural Gymnasium.
Day 16: Sample the nightlife in Osaka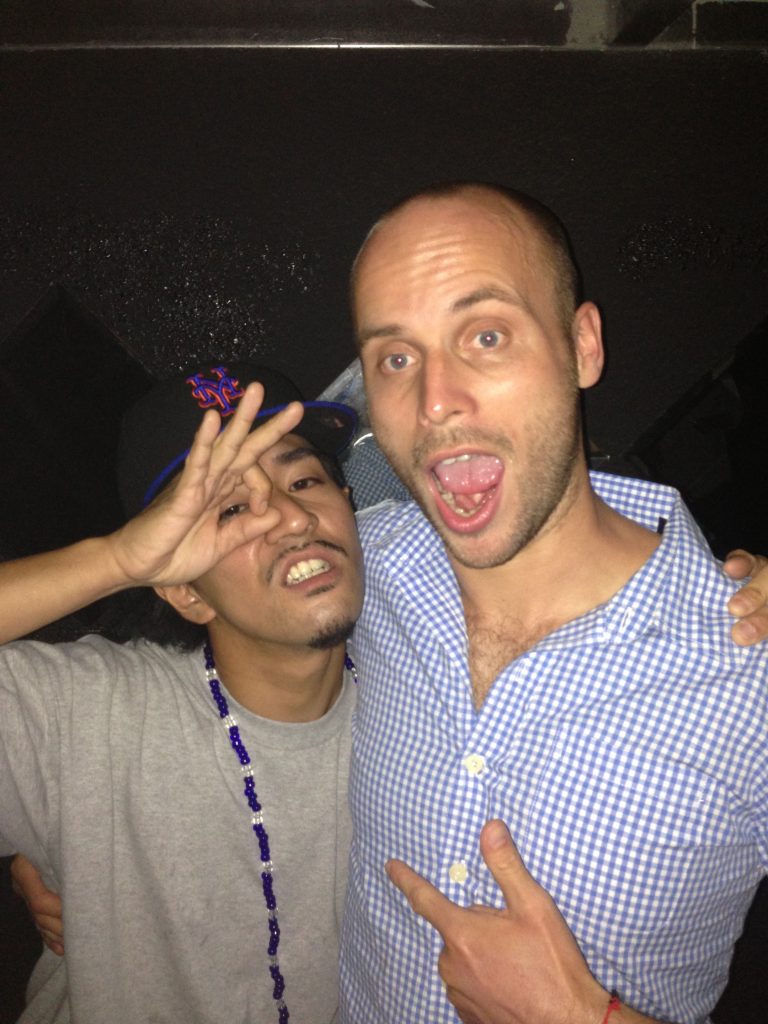 Although a day trip from Kyoto is enough to see the daytime delights of Osaka, its real charm comes out once the sun goes down. Travelling back westward through Japan from Nagoya, you can drop into the big city of Osaka with a quick 50-minute train journey. Osaka's reputation as a party city precedes itself, and with good reason, the city harbours a vibrant collective of bars, clubs and one-off events.
Osaka's bars are some of the most eclectic, ranging from traditional drinking holes to the weird and wonderful. Bar Shinka is a bar made up entirely of parts of an old submarine and is a great place to start off for a couple of drinks, hidden in the backstreets of Osaka.
Before you head out to Osaka's clubland, why not sample a few shots in the Hana Sake Bar? Selling flights of sake, shochu and Japanese whiskey, this laidback bar is the perfect pre-drink hangout.
The Joule nightclub has been a staple of Osaka nightlife and clubland for over twenty years and can always be relied upon to show you a good time. With a choice of three floors, this club has plenty of space for numerous genres of music and spaces to dance. If you're more into the electronic side of dance and rave culture, Club Circus is the place to be. The club hosts festival headlining artists, up and coming DJs and everything in between.
Day 17: Cherry Blossom searching in Osaka
Arguably one of the defining images in Japan, cherry blossom season makes for the perfect time to visit the country. Visiting the city of Osaka during cherry blossom season is just as rewarding as anywhere else in Japan and has its own special spots for viewing this phenomenon.
One of the city's most famous landmarks, Osaka Castle, is a fantastic space to view the cherry blossoms. The light pink of the Somei Yoshino cherry blossom contrasts idyllically with the castle in the background and presents fantastic photo opportunities. From late March until mid-April, you can head to the castle in the evening and watch as the age-old walls and pink blossoms are lit up.
Another ideal place to see Oska's cherry blossom is in the Expo '70 Commemorative Park, the former home of the 1970 World's Fair. Here, you can see approximately 5,500 cherry trees of nine different types, making it one of the top cherry blossom sites in the entire country. The park stays open well into the late hours too, so you can visit when it's cooler and the crowds have disappeared.
Day 18: Visit the city of Okayama
An hour's train ride west from Osaka will bring you to the city of Okayama, an often overlooked destination by Japanese tourists. This makes it a real gem if you want to get off the beaten track and see a city that isn't overly touristy.
One of the biggest and best attractions in Okayama has to be the Korakuen Garden, known as one of the Three Great Gardens of Japan; this exquisite garden is an Eden in Japan.
First built in the late 17th century, the Korakuen Garden was constructed under the orders of a feudal lord and was only opened to the public on special occasions. Now, the gardens are open to all that want to enjoy them. The garden is home to a large pond, streams, walking paths and a hill that serves as a lookout point. Unlike traditional Japanese gardens, there is also a large expanse of well-kept lawns.
Aside from Korakuen Garden, Okayama is home to other must-see attractions. This includes Okayama Castle, stunning black facade construction and Nishigawa Canal Park, a perfect place for a picturesque bike ride through the waterways of Okayama.
Know Before You Go:
Location – An hour and a half train journey west of Osaka.
Cost – ¥5,500 for a one-way train journey
Getting there – Take the train from Shin-Osaka Station on the Sanyo Shinkansen Line
Day 19: Okayama to Naoshima; the island of art
Just under twenty miles south of Okayama is the island of Naoshima, a popular day trip from the city of Okayama and a great way to escape the Japanese cities and soak up a bit of island life. Naoshima is not your average island; however, it is an island of art.
This once rural island has become the staging post for an array of art installations across the island. Since the opening of the Benesse House Museum in the 90s, the art has split out into the Naoshima countryside itself.
Famous art installations cover the island and are impossible to miss. The huge giant pumpkin – known as the Naoshima pumpkin, is the island's most well known, but there are so many more. The best way to see all of the art installations and take in the natural beauty of Naoshima is to cycle around the island on a bicycle.
Know Before You Go:
Location – 20 miles south of Okayama
Cost – ¥890 for the train and boat
Getting there – Take the train from Okayama to Uno Station. Just across the street, you'll find a ferry terminal that will take you to Miyanoura Port on Naoshima Island.
Day 20: Journey to Kitakyushu, the gateway to Kyushu Island
As you make your way further through the west and south of Japan, you will pass from the main island of Honshu to the southernmost island of Kyushu. The first place you'll come across is the city of Kitakyushu, one of the biggest settlements on the island. While not strictly on the tourist trail, Kitakyushu has its fair share of attractions and a fairly charming quality about it.
The Moji port area of the city is a picture postcard of 19th-century buildings harking back to the heyday of the port's status within Japanese trading and is an architectural treat for those who have a soft spot for such buildings.
\Alongside the historic area down by the port, Kitakyushu is also a city home to the Kanmon Kaikyo Museum, a modern museum that stands along the water. This museum tells the textured story of the city and its place within Japan's history.
Day 21: Travel down the coast to Fukuoka
Fukuoka is the largest city on the island of Kyushu and has had a long-standing link with the Asian continent, being closer to Seoul than to Tokyo. This, along with other features of the city, makes it quite unique when it comes to its cultural makeup. Visiting the city of Fukuoka during the first half of July will ensure you can witness one of the most spectacular festivals in the entire of Japan: The Hakata Gion Yamakasa festival.
The Hakata Gion Yamakasa festival climaxes with a parade of floats of all kinds. Huge one tonne, five-metre floats are built by locals and the whole thing finishes with a race around the city. During the early morning, these floats are dragged around the city streets by each team. The race lasts around thirty minutes and is a pretty cool thing to watch.
Day 22: Relaxing day on Fukuoka's beach
After an intense few weeks of continuous travel, it won't hurt to spend a good day relaxing on the beach. Although fine beaches are often hard to find on Japan's southwest coast, Fukuoka's Keya Beach is one of the best. With an open cove, picturesque sands, and great waves for swimming and kayaking; it's heaven away from the busy streets of Japan's larger cities.
Day 23: From Fukuoka to Nagasaki
From one port city to another, the journey from Fukuoka to Nagasaki will take you directly to one of the most westerly points in all of Japan. Nagasaki was once famous for being one of only a handful of port cities open to foreigners in Japan's period of isolation.
The city came further into the world's consciousness when Nagasaki became the second target to be hit by a nuclear bomb, bringing about an end to the Second World War.
Similar to Hiroshima, Nagasaki is home to a peace park. The Nagasaki Peace Park commemorates the bombing of the city and the killing of thousands of Japanese and Korean labourers. The whole site comprises two parks and a memorial museum that gives a background of the attack and the story of nuclear weapons as a whole.
Aside from the memorial to the nuclear blast, Nagasaki is also a booming modern city with multiple attractions that go hand in hand with this fact. Nagasaki street food has gained a reputation for being some of the best and is a must-try when in the city. If you want to escape the city, head to Mount Inasa for stunning views of the valley and landscape below.
Know Before You Go:
Location – Nagasaki is 93 miles south of Fukuoka
Cost – A one-way train ticket will set you back around ¥4,270
Time needed – Give yourself the whole day to explore the wider city.
Getting there – Take the Limited Express Kamome train from Fukuoka, which takes two hours.
Day 24: Fukuoka to Okinawa (With Optional Extra)
Making the two-hour journey back to the city of Fukuoka means you can take a direct flight from the city, straight to Okinawa's main city, Naha. This island is 400 miles south of Japan's mainland and is a world in itself. Although firmly part of the Japanese nation, Okinawa has its own distinct culture, history and identity. The Ryukyuan natives (people of Okinawa) also get the very impressive bragging rights of being the healthiest people in the world!
You will undoubtedly be spending the first day getting to Fukuoka and then flying to Okinawa's main city Naha.
Naha makes for a great place to start your Okinawa adventure, and there is plenty to occupy your first afternoon and evening. Okinawa's remote location from mainland Japan and its connection to Ryukyu culture has given the island its own distinct cuisine. Restaurants in Okinawa are bursting with local delicacies and ingredients, including goya (bitter melon), beni-imo (purple sweet potato) and shiquasa (a citrus fruit).
There is also a real mix of US and Japanese cuisines, a fallout from the huge US military presence that has remained on the island since the end of the war. But don't worry, you can easily get away from the rowdy chest-thumping soldiers when you venture out of Okinawa City.
On that note: If you want to go really far out and explore the Okinawa islands then add Ishigaki and Hateruma to your japan itinerary in place of Fukuoka. The latter being the southernmost point of Japan's islands, I spent over a week there and on a clear day, you can (apparently) see Taiwan from it, I tried to but failed sadly.
If Okinawa appeals to you, then check out my ultimate Okinawa itinerary article.
Know Before You Go:
Location – 400 miles south of Japan's mainland.
Cost – Flights from Fukuoka can be found for as little as ¥15,000
Time needed – To make the trip worth it, you should spend at least a couple of days on the island.
Getting there – Domestic flights are easy to come across from most of Japan's big cities.
Day 25: Explore the southern Okinawan area of ​​Itoman
Several miles south of Okinawa's capital is the area of Itoman: a city where the island's tumultuous past comes to life. It was throughout April, May, June and July of 1945 that the USA and the Empire of Japan fought for control of the island. One of the bloodiest battles in the Pacific theatre; it is hard to picture how different the island would have looked and felt.
Memorialising those who lost their lives here, both American and Japanese, the Itoman area of Okinawa is now the home of the Okinawa Peace Park. This national park is dedicated to those who lost their lives here and the preservation of lasting peace.
The Cornerstone of Peace is the island's main memorial and records the names of two hundred and forty thousand people who were killed during the battle.
Day 26: Soak up the best of Yambaru National Park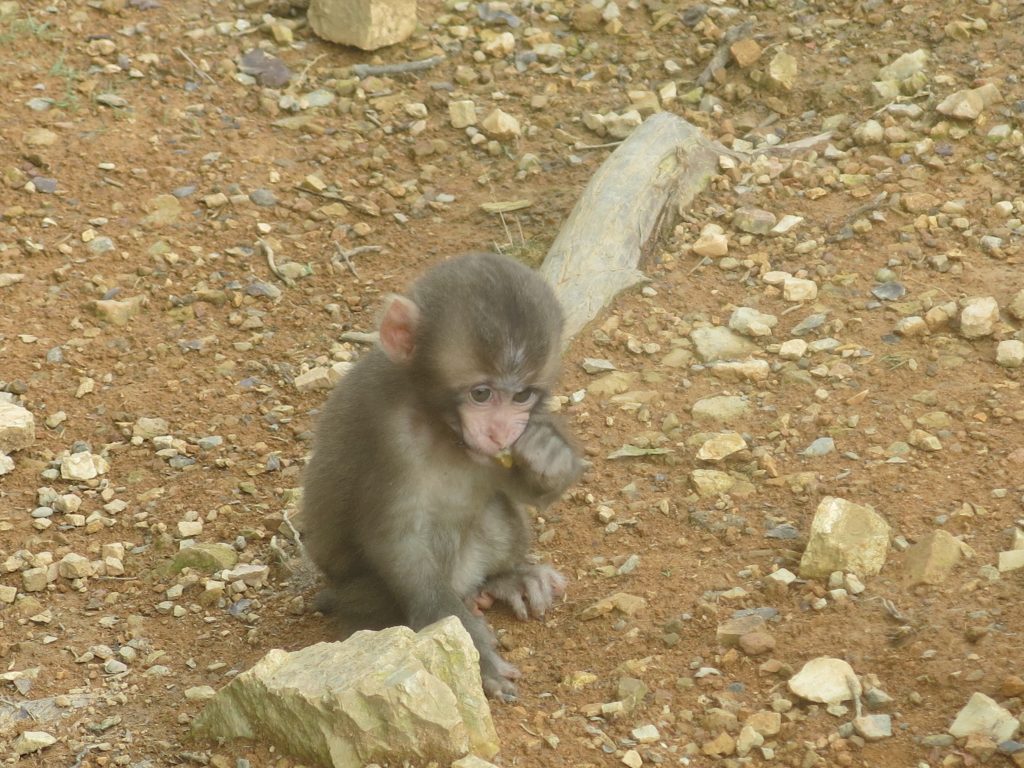 At the far north of the island is the beautiful Yambaru National Park, one of the park's main attractions is the beautiful Hiji Falls, standing deep within the park.
While not the easiest destination to get to, walking the trail through the national park and to the waterfall is a rewarding route to take. Northern Okinawa is alive with a variety of different wildlife, including numerous birds, turtles, snakes and lizards.
Another of the park's impressive sights is the wooden suspension bridge that spans a small tree-clad valley 17 meters below, giving you impressive views of the wider valley and national park, as far as the eye can see. If water exploration is more your thing, then heading to Okinawa during the Autumn is the place to be.
The mangrove waterways of the park make for the perfect canoeing environment, canoeing up the Gesashi River and through wild mangroves.
Day 27: Final day and evening in Okinawa
Making your way back to the Okinawa capital of Naha might come as a bit of shock after the idyllic stretches of rural and wild island life, yet there is so much more to see. Before leaving, make sure you pay a visit to the Makishi Market, one of the most famous on the island. More of an island institution than anything else, the market is a rich and diverse place, selling a range of both food and goods.
For a taste of Okinawa's historical past, pay a visit to Shurijo Castle, the once pride of the Ryukyu peoples. Constructed during the early 14th century, the castle stood as one of the main buildings on the island before it was nearly completely destroyed during the Second World War. Rebuilt over the next century, Shurijo Castle has now been given UNESCO status.
For the last goodbye to Naha and the island of Okinawa, why not climb to the Naminoue Shrine? Standing on the top of a high clifftop bluff overlooking the city is a perfect swan song to the Okinawa chapter of your Japan itinerary.
Day 28: Back to the mainland and a goodbye bow to Japan
After a glorious four weeks in Japan, it's finally time to say goodbye. For most international travellers, this will involve heading back to Osaka or Tokyo and jumping on an international flight from there.
Retract back to your sorrowful place of origin. Cry into your local substandard sushi and fake a despondent smile every time you see Manga on tv because your Japan Itinerary is now officially over and life is now futile and meaningless.