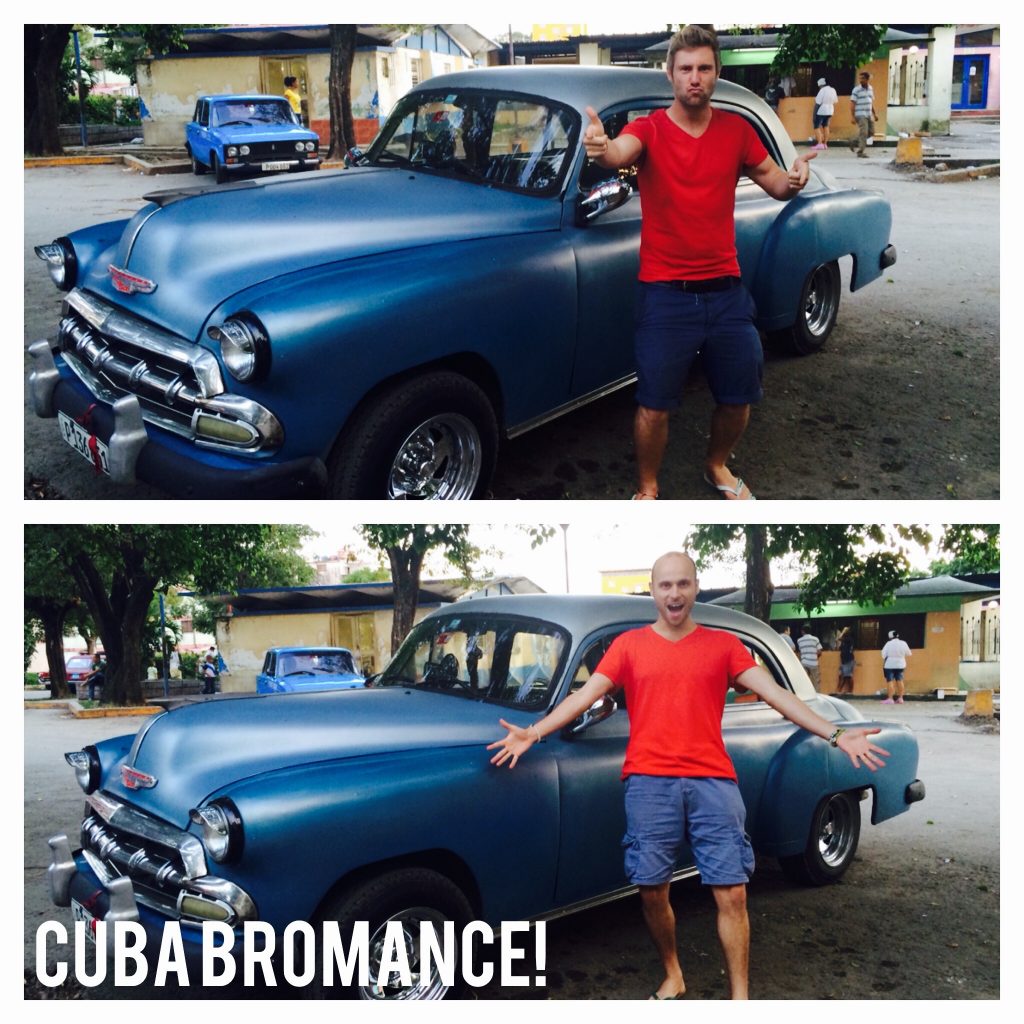 So you've made it to Cuba – a country with undoubtedly one of the most fascinating modern day histories in the world. You're already confused by the two currencies (more on that later) and you feel like you've gone back in time, what with the classic cars and old buildings distracting your newly arrived senses. Not only that but you've just realised that after walking around all day; that you and your mate are wearing an exact matching outfit. How cute!
We had a week to kill in Cuba last January and I can safely say we lived up every moment. Here's the lowdown on how we went about tackling Castro's back garden…
Base Yourself in Havana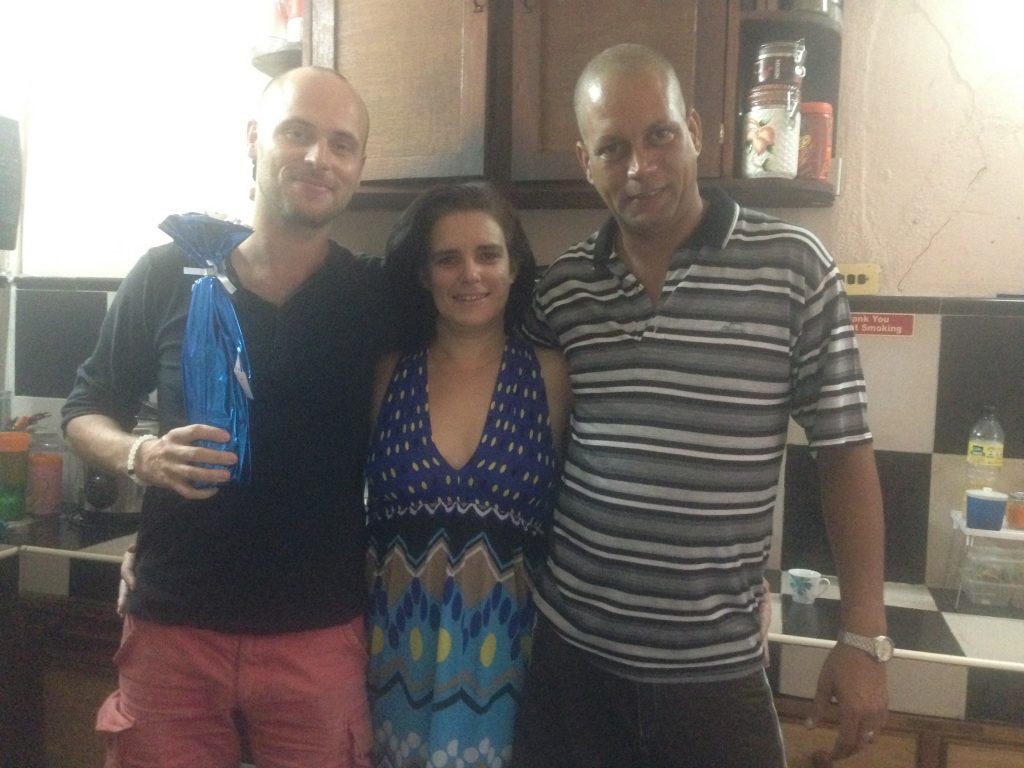 It's all happening in Havana! If you only have a week or so park yourself in the capital. I'm finally learning that trying to squeeze in too much at a time is a terrible idea when travelling. Hotels were just as I expected – expensive. And when I say this I don't mean big posh hotels, but the smaller humble boutique type. Pretty much every country that I have visited with controversial views on how the economy should be ran have bared astronomical hotel prices for tourists – but don't that that put you off as there is another option.
Rent a 'Casa Peculiar' which is basically staying in the families house and paying them a lower budget rate. We stayed in one with a lovely couple (and a stunning husky dog) and they made us a big breakfast every morning, giving us their key for free rome with no curfews. I highly recommend this as opposed to a hotel stay as not only is it cheaper but you experience a raw, authentic Cuban experience staying with the locals.
Hire a Personal Taxi Driver
Whichever hotel or Casa Peculiar you decide to stay at, they will know a guy who is dying to earn some extra cash in communist Cuba. Imagine getting picked up in one of these bad boys every time you need a lift: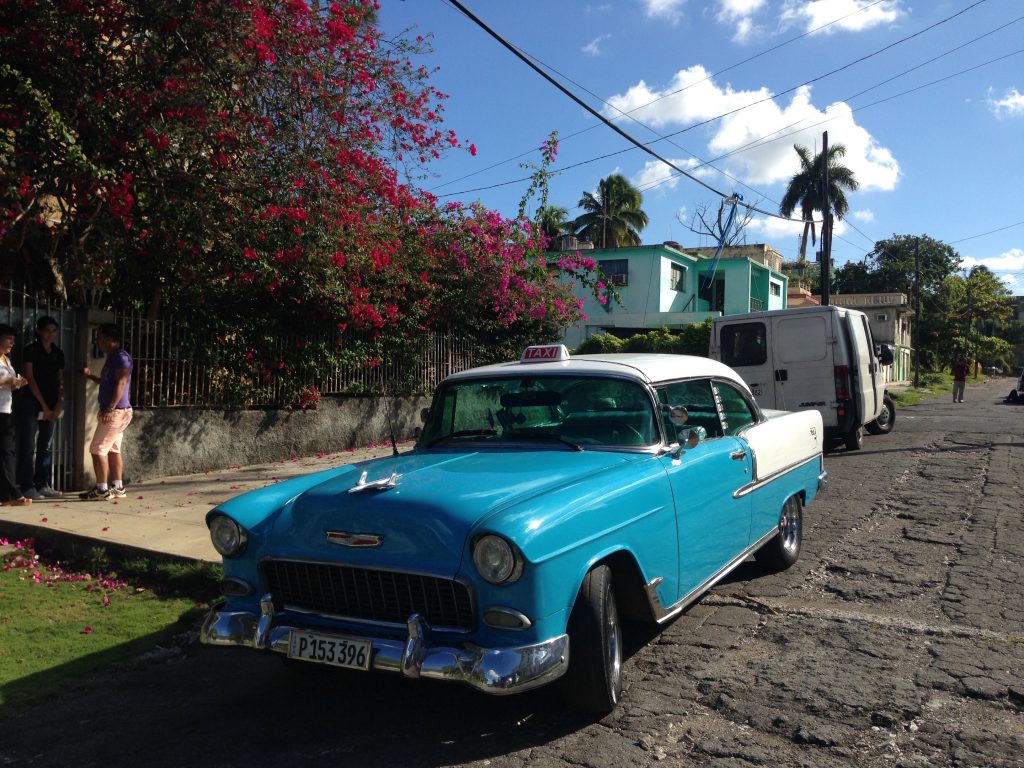 Rent a Classic Car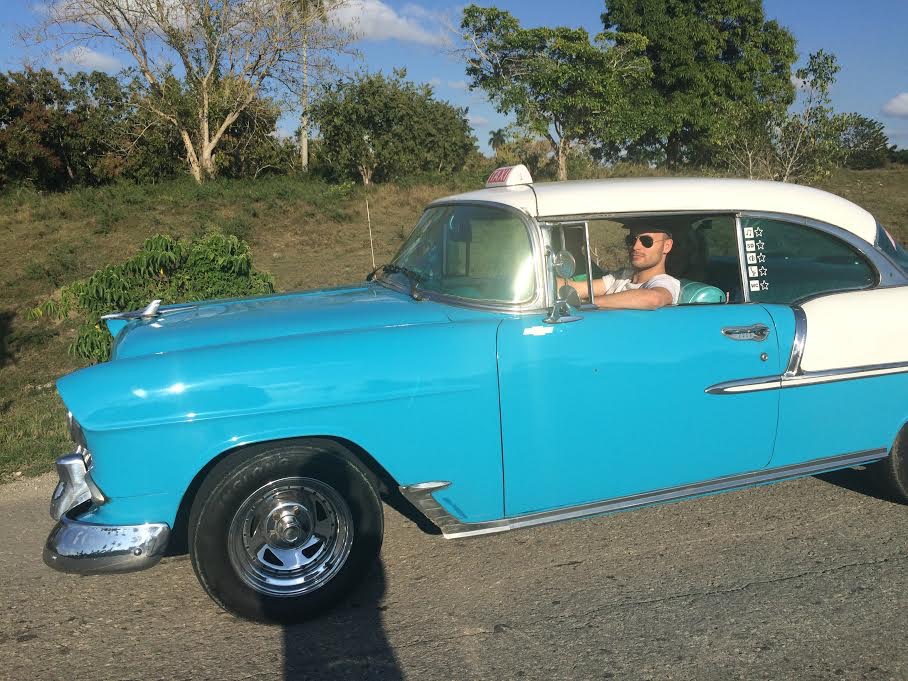 The cars are pretty much like oxygen to the owners, so this usually comes at a pretty steep price. With the doors opening up to Americans who just LOVE to buy things; the car owners are hanging onto their family heirlooms to make a very handsome sale in the next few years.
We paid $300 for the honour of driving the above 1955 Chevrolet to Santa Clara (with the owner in the car but he was cool) and it was worth every penny!
Drive to the Che Guevara Maosoleum in Santa Clara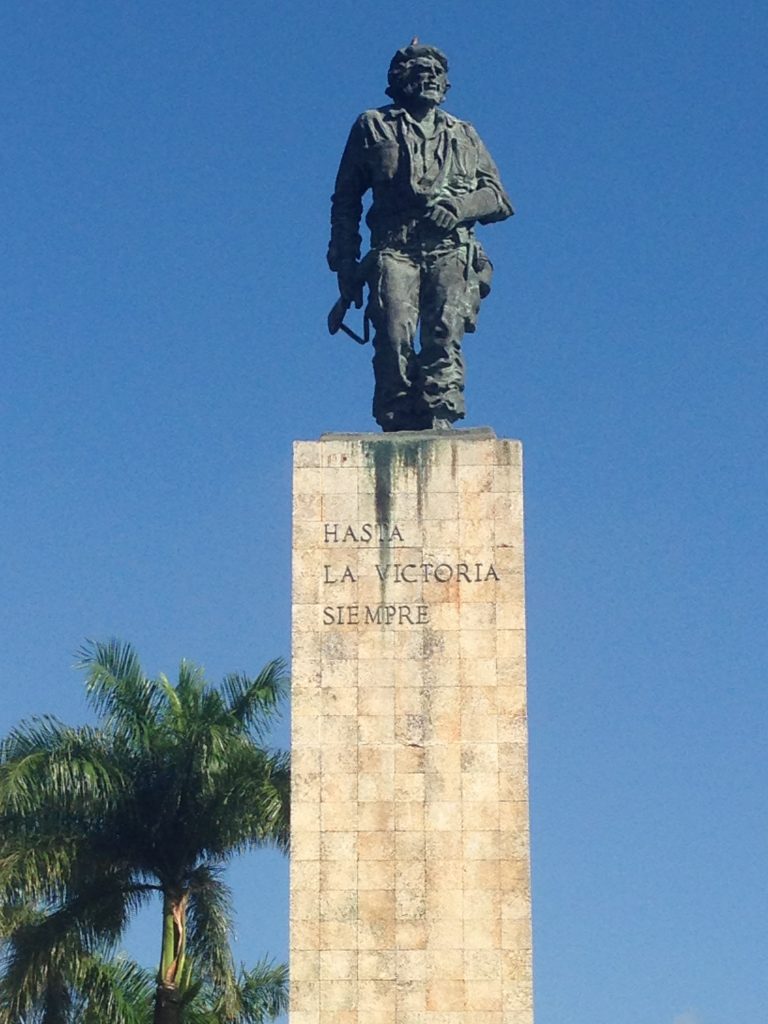 Our Grease Lightning trip of choice was to visit the masoleum of the man who put Cuba on the map – Che Guevara. One man's terrorist, another man's freedom fighter. This makes an absolutely perfect Cuban road trip and is a must. However if you're American you won't be allowed in the building where the body of Che rests. They will ask you for your nationality before you go in – but this is of course subject to change very soon considering the Cuban/United Stated political relationship is getting less "f**k you" and more "how do you do?"
Consider a Classic Car Revolution Tour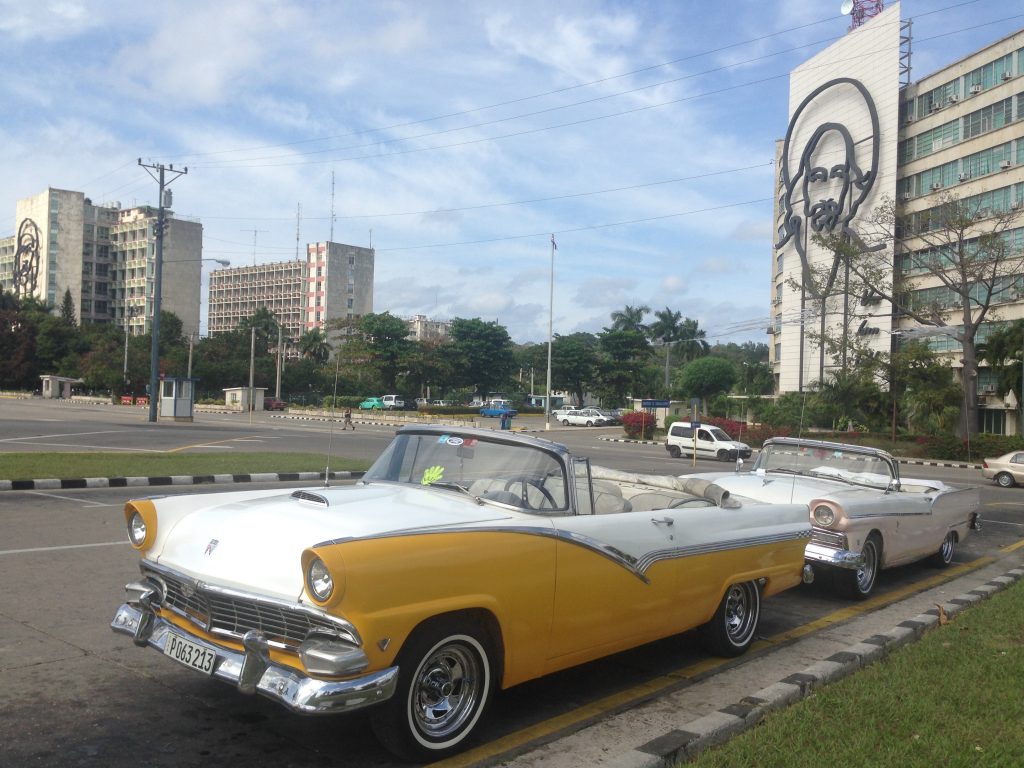 Grab some beers and your best Moose from Top Gun aviators, kick back in your classic car and learn about the steps leading to the revolution of Cuba ($60 and we tipped handsomely as the host was fantastic).
Museum Hop
I'm not a big museum buff – quite the contrary, but I felt I'd have to get over my museum apathy considering I was in a place so unique. This particular museum wasn't shy in sharing it's thoughts on past American presidents: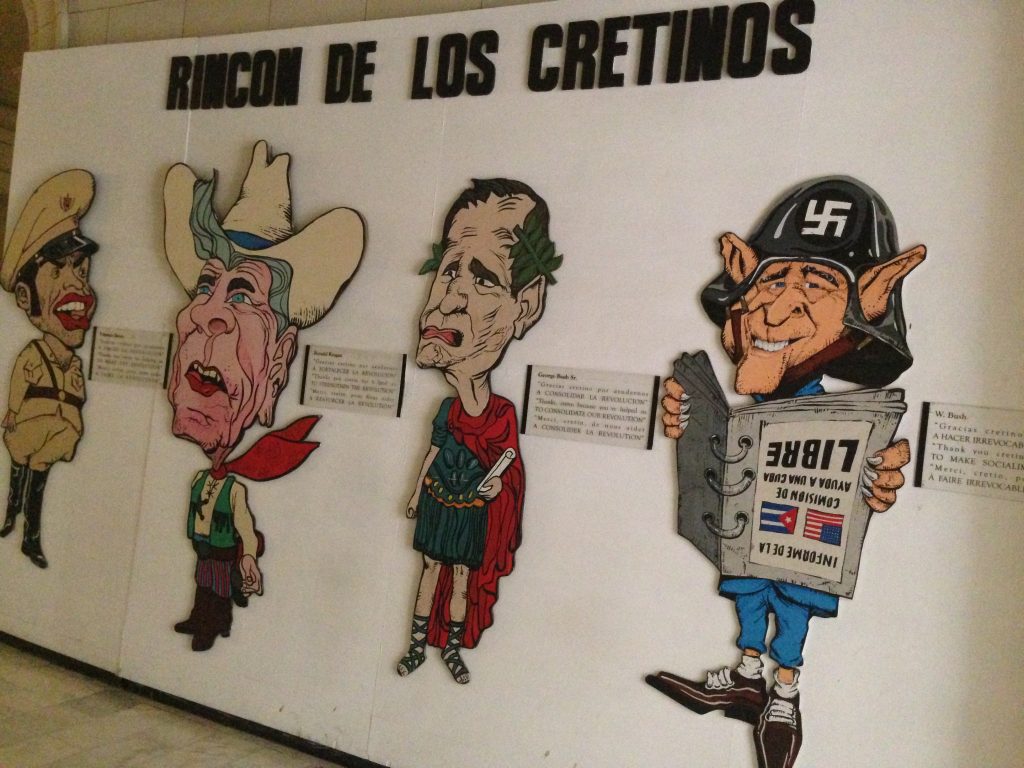 Live Music – Everywhere
Museums I may not like, but music I adore and I tell you what – it doesn't get much better than Cuban music and it's just everywhere you go. Cuba is massive on the arts. I'll never get bored of the song GUANTANAMERA and the day I do I just don't want to live anymore. But seriously, get creative and stay away from super-touristy places if possible. Find a dingy little bar with locals and get underneath Havana's skin. This is where the locals start to open up to you and tell you what they really think about their economic situation.
If that's not your scene you can always dordle around Plaza Vieja which is a beautiful place to kick back and have lunch/dinner.
Smoke a Cuban Cigar While Drinking Havana Club Rum
When in Rome…
Drink The Favourite Cocktail of Ernest Hemingway in Hemingway's Bar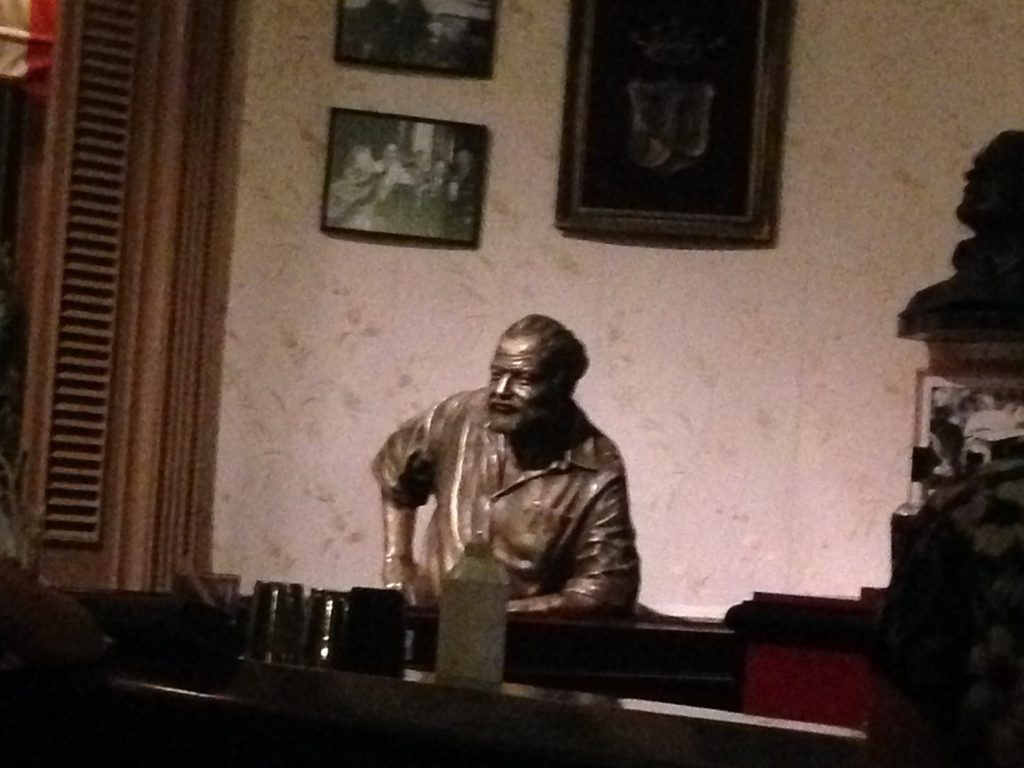 Slightly contradicted myself here when I said try to stay away from tourist bars, but I simply had to follow the footsteps of Hemingway and try his favourite cocktail – The 'Daiquiri.' I was a fan – try it for yourself.
Go To a Baseball Game
Not exactly a full stadium with a roaring crowd but Cubans love their national sport so it's good to experience it with them if you're a sports fan.
Don't Get Scammed!
"Cuba is SO expensive" we kept hearing and reading in blogs before going, but we couldn't really work out why as we really don't agree with that statement. The first theory is people who are saying this are staying in massive expensive hotels and sticking to the pricey tourist trail (Darwin award pending) and the other is that people were scammed too easily by spending the wrong currency.
The currency that visitors get is different to the currency which Cubans receive. Always make sure that you agree on not just the price of a transaction, but also the currency required too. Cubans are amongst the best liars I've ever seen (and so would I be if I lived within such limits) and you've really got to be on top of your game.
On another note for people working online on the road, don't expect any easily accessible wifi. If it's a complete necessity you can arrange wifi in a large hotel next to Plaza Vieja but it doesn't come cheap. I think this is because the government doesn't want people with imposed limits gaining access to information which could lead to rebellion. Thinking is dangerous!
With that being said things are changing in Cuba and I went at a very interesting time, such as my Burma trip. Anyway, no one came here to hear my political views, you came here to find out how Cuba is to travel – and it's absolutely brilliant! 🙂