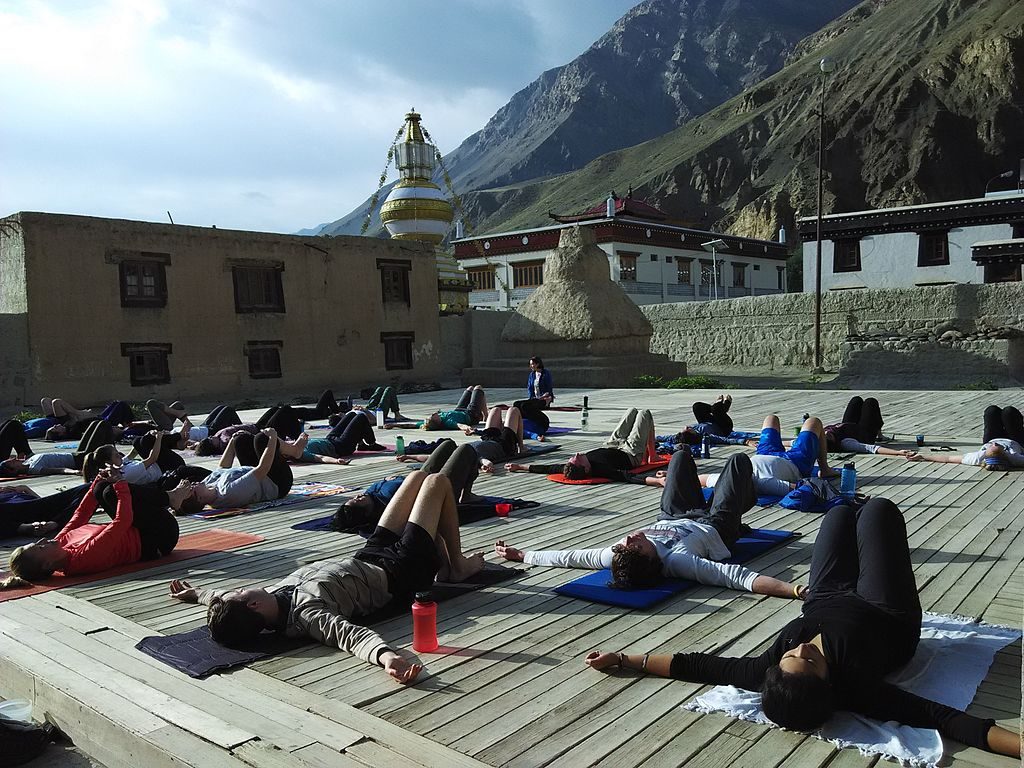 If keeping fit is a huge part of your life, you may find it difficult to imagine going on holiday and spending your days lying by the pool. Of course, many decent hotels provide access to gym equipment, but you might find yourself having to wait your turn. You may also have access to a swimming pool, but there are no guarantees that it won't be filled to the brim with excited children and relaxing tourists. For a fitness enthusiast, not being able to engage in a satisfying amount of physical activity will be extremely frustrating. That is why you should consider one of the four adventure holidays below, as they are perfect for people who love to exercise.
Visit a yoga retreat
If yoga is your thing, or you're hoping to learn more about it, why not book a yoga retreat? This can be the perfect way to restore your nerves, increase your flexibility, and improve your mental health. A good yoga retreat will be home to fantastic instructors that will offer advice in regards to your fitness and your lifestyle. Instead of struggling to meditate in a bustling holiday complex, you will be surrounded by like-minded individuals who will support your attempts to find inner peace.
Book a boot camp
At the other end of the spectrum, there is the more extreme option of attending a boot camp. This is the perfect solution for anyone who is hoping to see dramatic improvements in their level of fitness. Why not invite some of your exercise buddies and inject an element of competition? If you thrive under pressure and love nothing better than the endorphin rush you get from working out, this is the perfect trip for you!
Go on a trek
If you want to explore a beautiful part of the world, you should consider trekking in Peru's Ausangate Rainbow Mountains. This is a once in a lifetime opportunity that will allow you to exert yourself physically while taking in the most breath taking scenery. With this adventure, you are truly getting the best of both worlds. Instead of being confined to a standard gym in a hotel complex, you will be surrounded by some of the most stunning views this planet has to offer.
Swim in the sea
Wherever you go on your travels, don't miss out on the opportunity to go swimming in the sea. Not only are there numerous health benefits of swimming in salt water, but this is also a fantastic opportunity to explore new beaches. If you are used to swimming at your local recreation centre, this will also provide you with a new experience. Just imagine the most beautiful beaches in the world. Why not create a list of the ones you want to visit? When you are there, you could also try snorkelling or scuba diving. This will provide you with even more memories to treasure and will encourage you to improve your swimming skills.