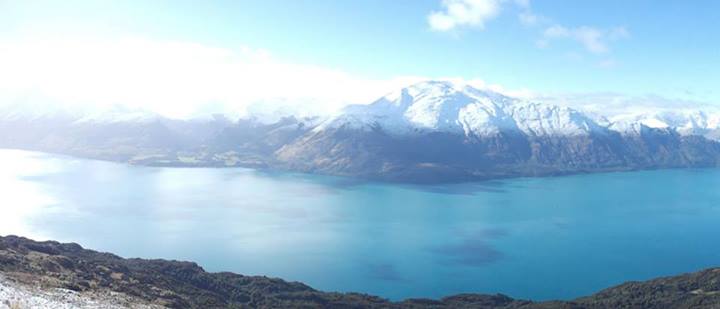 "This helicopter? He really used this very helicopter? THE Sir Ian McKellan, right?"
Thus began my journey to Middle Earth and beyond with Glacier Southern Lakes Helicopters in Queenstown, New Zealand.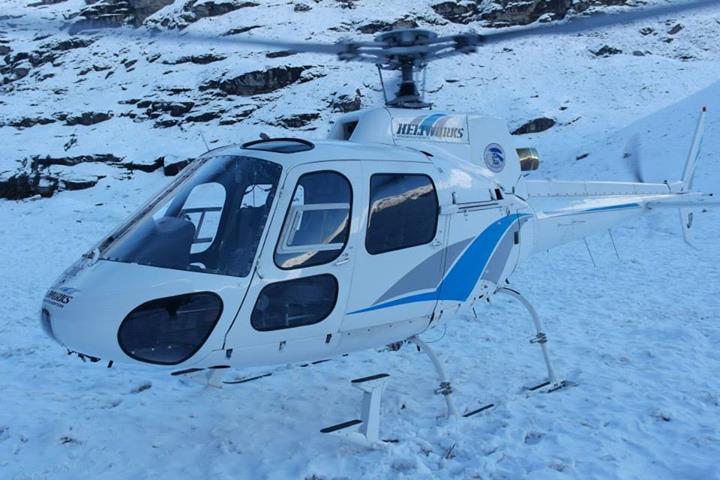 They're definitely the experts and the go-to people for fans of the Lord of the Ring films, as their pilots and helicopters were used for much of the aerial views of Middle Earth seen in the movie. We took off from Queenstown airport for an epic adventure straight into Peter Jackson's vision of the epic Tolkien world.
The helicopter glided effortlessly through some of the most incredible scenery I have ever seen, and it's no wonder that this beautiful landscape was selected as the setting for the films. As we made our way toward Mt Aspiring National Park the mountains and waterfalls rose up to guide us on our way to our landing spot, a glacier high above the earth.
Our pilot effortlessly navigated his way through the snowy peaks that were so close that I wanted to reach out and touch them and deposited the helicopter onto the ice. The air was frigid as we clambered out of the helicopter. This was a far cry from the lush, green landscape we had left just a few minutes before.
I was standing atop a glacier! It was cold, so cold and I usually hate it, but the view was unreal. Adult sensibilities fell to the wayside and frolicking ensued. What else is one supposed to do on a glacier?
All too soon (but really, it was COLD!), we piled back into the helicopter for our return. Sparkling blue lakes rolled out like carpets below us as we swooped directly over some of the most famous landscapes in the world. Skippers Canyon loomed ahead, and I tried to retain my manly composure, but inwardly I was shrieking like a little girl. It's the Ford of Bruinen! Arwen summoned a flood there! Right there!
Other sites seen in the film passed below and we made our way back to Queenstown Airport. The pilot set us down with expert ease and, just like that, it was over, but not soon forgotten. Not soon at all.
Glacier Southern Lakes Helicopters is definitely the go-to provider for helicopter tours in Queenstown. Whether it's glaciers you're interested in, or stunning mountain scenery, or a trip straight into Tolkien's world, their experienced pilots and professional service leave nothing to be desired.