Back in May last year, I joined the cult that is 'minimalist travel' and decided to see what life would be like travelling with carry-on luggage only, as a three month challenge (and ended up doing five). Like any other religious organisation – I became indoctrinated quickly into the regime and committed my allegiance to the church of travelling light. I found myself making irrational defence statements for "my fellow people" who also travelled the world with a backpack, small enough for a kiddies lunchbox and maybe a pencil case (a very small pencil case) and who likewise had about three items of clothing to choose from.
Looking back, I have noticed that I was completely kidding myself. Like a battered wife; I clung on to the imaginary love that I wanted my object of desire to be. But he just left me with pain and took away a fraction of the best years of my life.
Yeah – minimalist travelling sucks! Well for me it does anyway. I don't doubt that it works for others and the minimalist mantra goes hand in hand with the Tyler Durden quote;
"You don't own your possessions – they own you."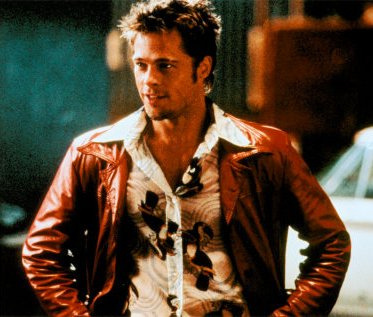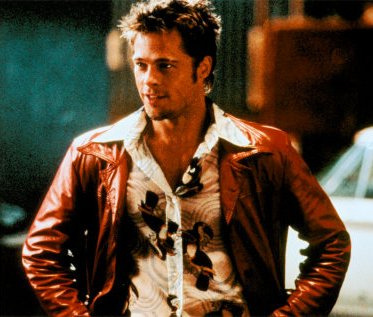 I like things that I own. Yeah, I said it. I am officially coming out of the flashpacking closet and affirming; "I AM WHAT I AM!" Accept me, or reject me as the person who I prefer to be. I want out of the minimalism game.
I've grown tired of pretending I'm somebody I'm not.
Exhausted with seeing all the other smart guys on a night out (Italians do it better) with their array of matching, deliciously metrosexual clothes – standing out like a peacock from the crowded 'Singha' vest wearing backpackers.
Dear minimalist travel; our fling was wild and intense, but I have found a new love and we are very happy together. She holds 65 litres and even an extra 15 for a day sack. (Not to mention beautiful extra compartments). I get more out of her than I ever did with you. I feel you were all take, take, take and I grew tired with being the only one who was putting something into this relationship.
You lied to me from the beginning, minimalist travel. And that hurts. The broken promises such as you would "save me time" still lingers in the air and I just want to move on with my life. Sure, it was intriguing and exciting at first. Skipping past massive airport queues (who we judged because they weren't a part of our cult) when we departed airports, but what about when we arrived at the next leg of our journey? We still had to wait in visa queues, or go through airport security. By the time we got through – the other folks' bigger luggage had already arrived – so not a lot of time was really saved at all.
I get the feeling that you just say the same shit to all the boys who you fall under your magnetic spell. I feel so stupid!
My new love doesn't believe in limits. She supports me and and even has enough room for fitness equipment and I don't have to worry about aftershave, deodorant, toothpaste and a zillion other liquids that are a pain in the arse to not travel with.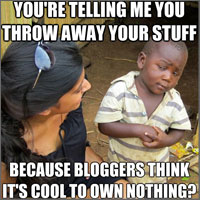 I wish you well, minimalist travel. Although I don't know what I ever did see in you, there are many others who do. Enjoy them and be happy together. And I'll know who they are – because they will be the smelly travellers with a teeny backpack, looking down on me when I'm unpacking my sexy wireless headphones, indispensable new beard trimmer and more than 2 pairs of clothes.
This is indeed a breakup and no, there won't be; "one more time" for memories sake. It's not me; it's you. Oh, and I totally faked it. Every time.
Minimalist travellers Vs Flashpackers – which are you? Have you ever transcended between the two? Did minimalism seduce you too?