The people in my life went a little crazy, when I told them that the next stop on my list was going to be Iraq. And they can be forgiven for the panic. When you think 'Iraq' you automatically think of a war-zone. However, Erbil is relatively safe and is an autonomous region in Norther Iraq – which basically means Kurdistan has its own government, but it is still officially part of Iraq. Money is still Iraqi. Passport still Iraqi. (Much to the disgust of many).
One man even told me: "I feel humiliated being forced to be Iraqi. It's a spit in my face and I will feel more proud when I can mention my nationality without feeling ashamed."
I wasn't exactly chilling in the streets of Baghdad, or battling with ISIS during my weekend in Iraq. It was chilled and fun! I had absolutely zero plans apart from my booked hotel. I just landed and went with the flow. Here's how I spent my weekend in the city of Erbil.
Chick Flick With the Boys!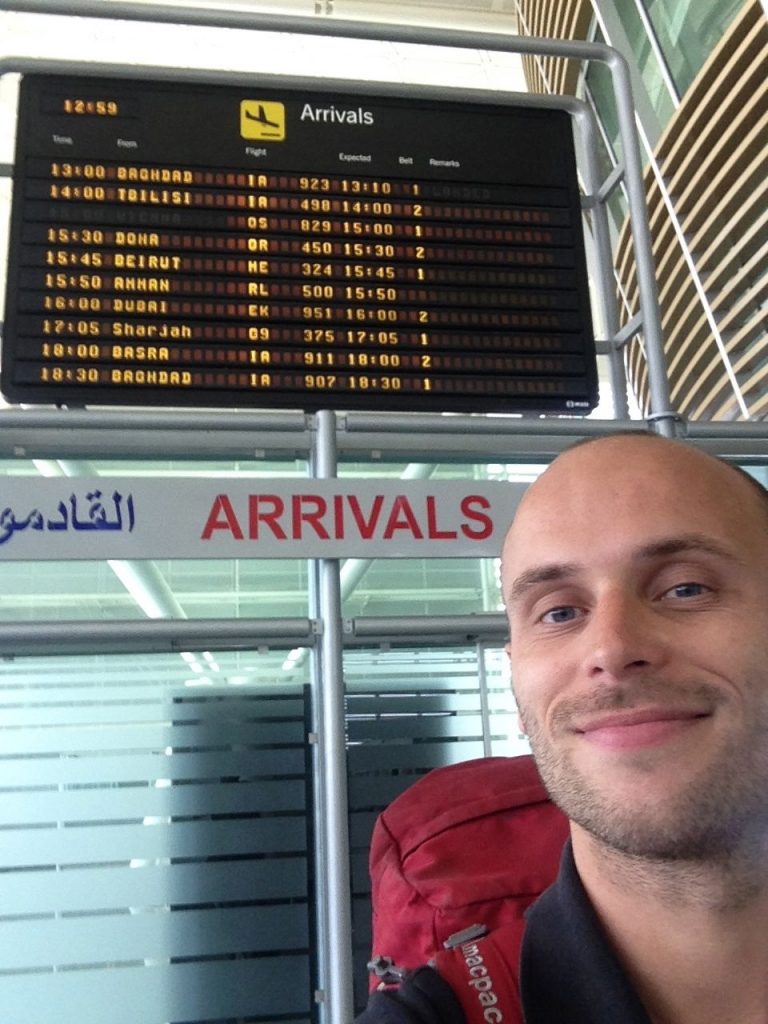 You land in Iraq and within a few hours, you're watching a chick flick in the cinema with four random strange men. We've all been there! I was minding my own business, sipping a delicious Arabic coffee when the excitable guys came over to me and warmly welcomed me to Erbil. The usual 'because you're British' conversation ensued: Football, tea and impersonating me to sound like the Queen, even though I sound nothing like the Queen. Oh well, it's all in the name of fun!
One guy piped up; "We are going to see the new Cameron Diaz movie. She is very funny and nice! Would you like to come with us?"
F**k it, why not?! I couldn't help but feel surreal during the movie. I'm in Iraq. Watching a chick flick with four guys I've met only an hour ago. Brilliant!
Cover Up Your Skin
The status of the country may be complex, but the cultural aspect is not. Arabic country means Arabic rules need to be respected. So cover up your skin when visiting Erbil. It's for the best. The world doesn't need to see my chicken legs.
Sami Abdulrahman Park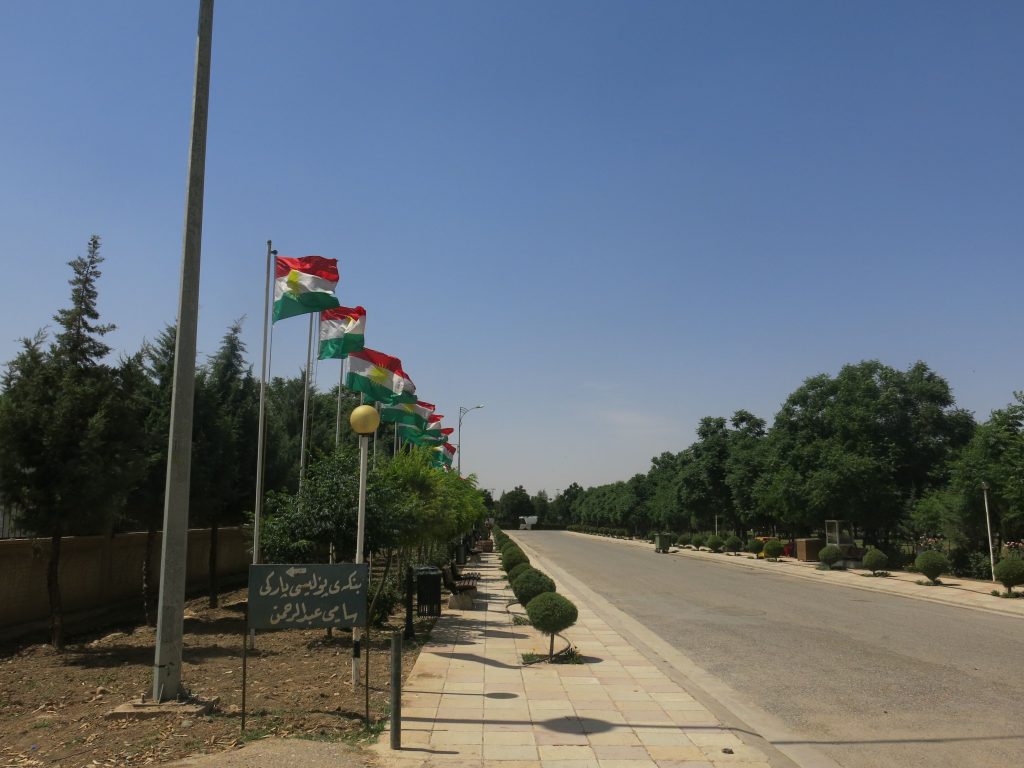 I always make an effort to visit a local park when I travel somewhere new. Particularly if it's a noisy place. Local parks offer a point of solace and relaxation and there are few parks more beautiful than Sami Abdulrahman Park. Go here for a few hours saunter whilst being greeted with; "welcome to Kurdistan" by the locals.
Notice the 'Religion-off' Battle
On the end of the street where the Christian part of Erbil starts, and the Muslim part begins – you'll notice that each side tries to out-do each other by building bigger statues for their respected religions. I stayed in the area of Ainkawa and I endorse staying there!
Party!
The owner of my hotel proudly told me that seeing so we lived in the Christian part – that we could go out for drinks. I asked him on our bromantic cinema date earlier on, why he swapped Islam for Christianity, expecting a profound and enlightened answer. His reply was; "because we can fuck and drink," well – 10 points for honesty!
We went out to a bar called 'Deutscher Hof' where I met more friendly people. And Filipinos who came to work in Erbil – God, those guys get around the globe! One moment was a little weird when a local prodded me on the shoulder and gestured me to watch the TV.
It was a reconstruction of the Saddam Hussein hanging. After the event he raised his glass to make a cheers! I sheepishly rolled with it, as strange as it was. I'm sure I'd feel the same way if my family and friends were chemically attacked and constantly abused by the same man, so I wasn't judging.
Behave Yourself
Sure, you're in a region where they like to drink and have fun (in certain places), and the Kurdish pride themselves in not being extreme but remember you're still in Iraq. Don't be fooled. The justice system is brutal and I witnessed a few live TV executions of criminals over there. Have fun, but behave and be respectful.
Visit The Citadel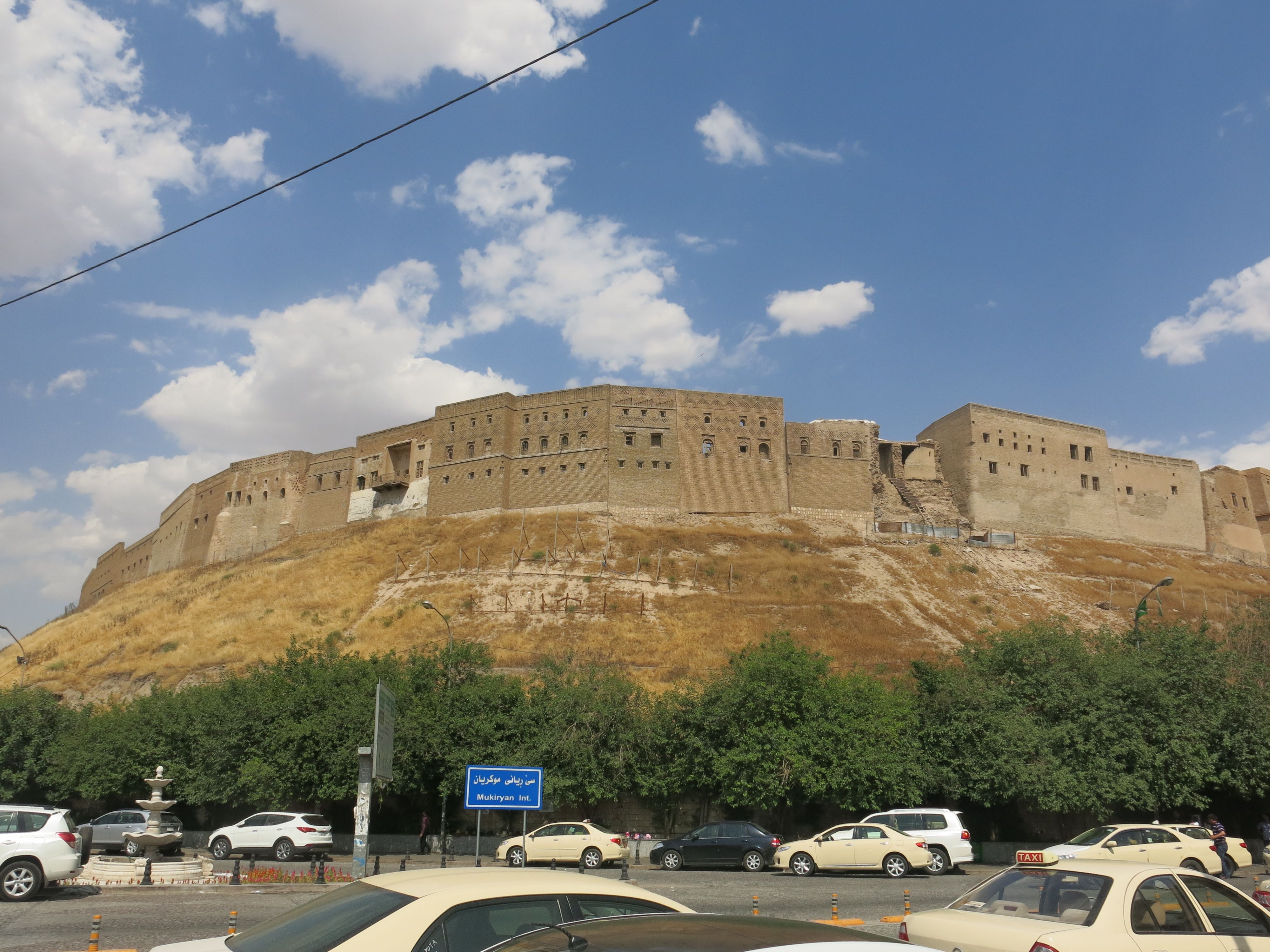 Settled around 6.000 years ago, Erbil Citadel is one of the longest continuously inhabited sites in the world. It's a beauty and overlooks the market, where you should go after to eat your face off!
Eat Your Face Off At The Market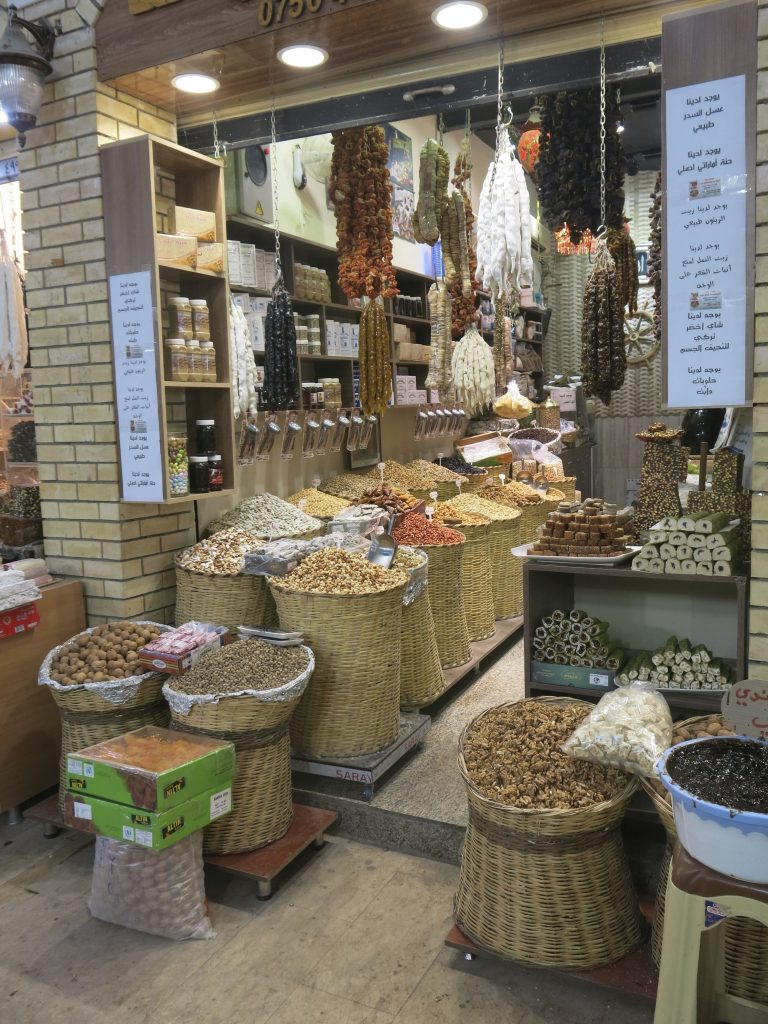 I've yet to see a more beautiful food market than an Arabic food market. Food markets around the world are usually butchered meat and fish with blood and guts plonked into a bucket. Arabic food markets tend to be somewhat of an art form. With a beautiful blend of colours, and array of options – it's hard to stay away. Not to mention Arabic food is absolutely mouthwatering. As is Turkish food. In Erbil it's Arabic food meets Turkish food. So you get a heavenly amalgamation of two culinary delights.
Couchsurfing Meetup
Erbil attracts foreigners from the political/democrat type, to the asylum seekers who have been kicked out of their own country, or forced to leave because of danger. I logged onto Couchsurfing and found out about a house party ran by a couple of cool Iranians. I'm so glad that I went, and I met so many lovely Syrians and Iranians. I had a lump in my throat as I heard the heartbreaking stories from the Syrian contingency – why they had to escape to Erbil.
And my word, what is it with Syrian people's eyes? Absolutely gorgeous, striking, piercing eyes! The beauty in them is almost intimidating. I've never seen people with more beautiful eyes than people in The Middle East.
There you go – that's how I spent my weekend in Iraq. Feel free to check out my Iraq photos on my Facebook fan page album!