Last week I took on a new personal fitness challenge – climb Mount Kinabalu of Malaysian Borneo in one day. It was a successful victory, albeit far from easy. When I was searching for information on this last week – it reminded me of gossip in my sh**ty little village back in England. You didn't know what to believe and you got the feeling embellishments were abound. The truth follows…
Be Pushy
My Grandmother always said 'shy kids get no cake' and she was right. It is not as difficult as many blogs make it out to be, in order to receive permission to climb Kinabalu in one day – but you do have to be a little pushy. You should receive permission first by phone, then do a bit of name dropping on the day of your one-day climb attempt.
Call; 088 888 627 and ask for Martin Moguring. Tell Martin you would like permission to climb Mount Kinabalu in one day and tell him which day you would appreciate a permit to do so. He'll be a little reserved at first, but once you've convinced him of your fitness and confidence levels – he will give you the all clear to attempt the climb on an agreed date.
When you rock up on the morning (7 am on the dot) of your climb – make sure you mention that Martin has given permission for the one day climb.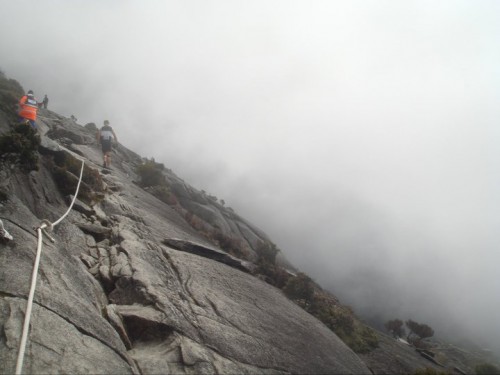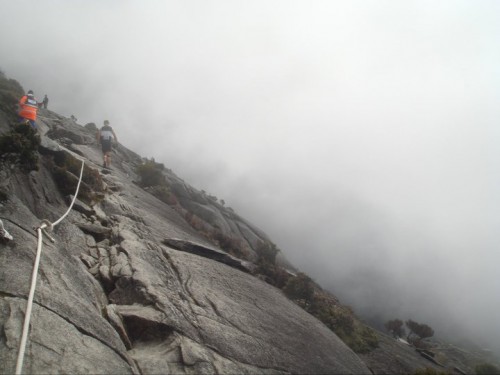 Fitness Levels
You don't exactly need to be an Olympian, but I'd say a good level of fitness is required to pull this off. If you exercise 3-5 days a week (especially with a few HIIT and tabata sessions), you should be able to complete this challenge.
Where is Mount Kinabalu?
Mount Kinabalu lives in Sabah in Malaysian Borneo. It's very far from the airport (two hours drive) so bare that in mind when preparing your trip. After climbing the mountain you should make time to see the 'Rafflesia' if it's in bloom (world's biggest flower). Alternatively, you can get food poisoning like I did and look like the walking dead for a few days. But that's not advisable.
What You Need To Know
You must reach Laban Rata (cafeteria at 6km high, the peak is 8.7) for around 12, but the guide will be a little flexible here depending on your hangry levels. We got to Laban Rata for 10:30. Most importantly – you must reach the peak by 1pm or it's party over! (The bottom gate closes as 5pm). The thought of getting so close, but being told to turn around kept my man-pride paranoid and myself marching forward. It's important to pace yourself tactically and have enough replenishments at a grab. I found Goji berries to be my secret weapon.
The last three kilometres are an absolute killer! There's a one kilometre stretch where you need to hold onto rope as this part of the mountain slants to the right. I wore the wrong type of shoes (hiking/running combo) and had some near-death experiences!
Weather and Accommodation
I climbed in April, which is as perfect as it gets for the weather situation. I was warned to take a fleece and layers by people who climbed it in two days. This is not necessary for the one-day ascension. Two-day climbers would be setting off around 3am so of course they would be a little nippy. But trust me, a fleece serves you no purpose at midday with the Borneo sun baking you while you get higher and higher!
That's all you need to know! I stayed with Mountain Resthouse for cheap as chips. Standard Double Bed Private room for 27 Malaysian Ringgit. And the owner has well behaved, insanely cute kids. She'll also wake up early to cook you breakfast before your trek. Even though you got her little ones hyper as f**k playing 'Dizzy Ducks' all night.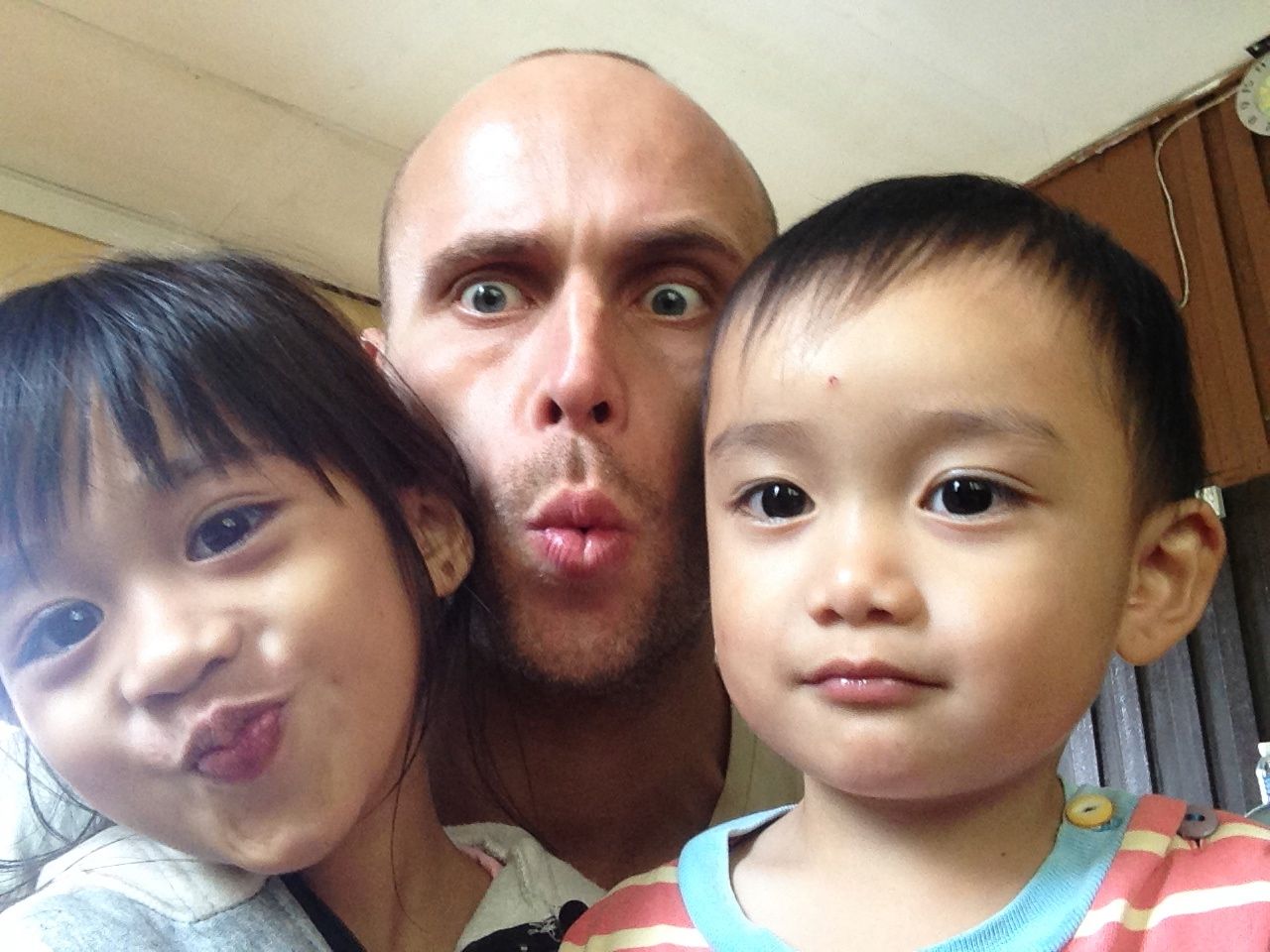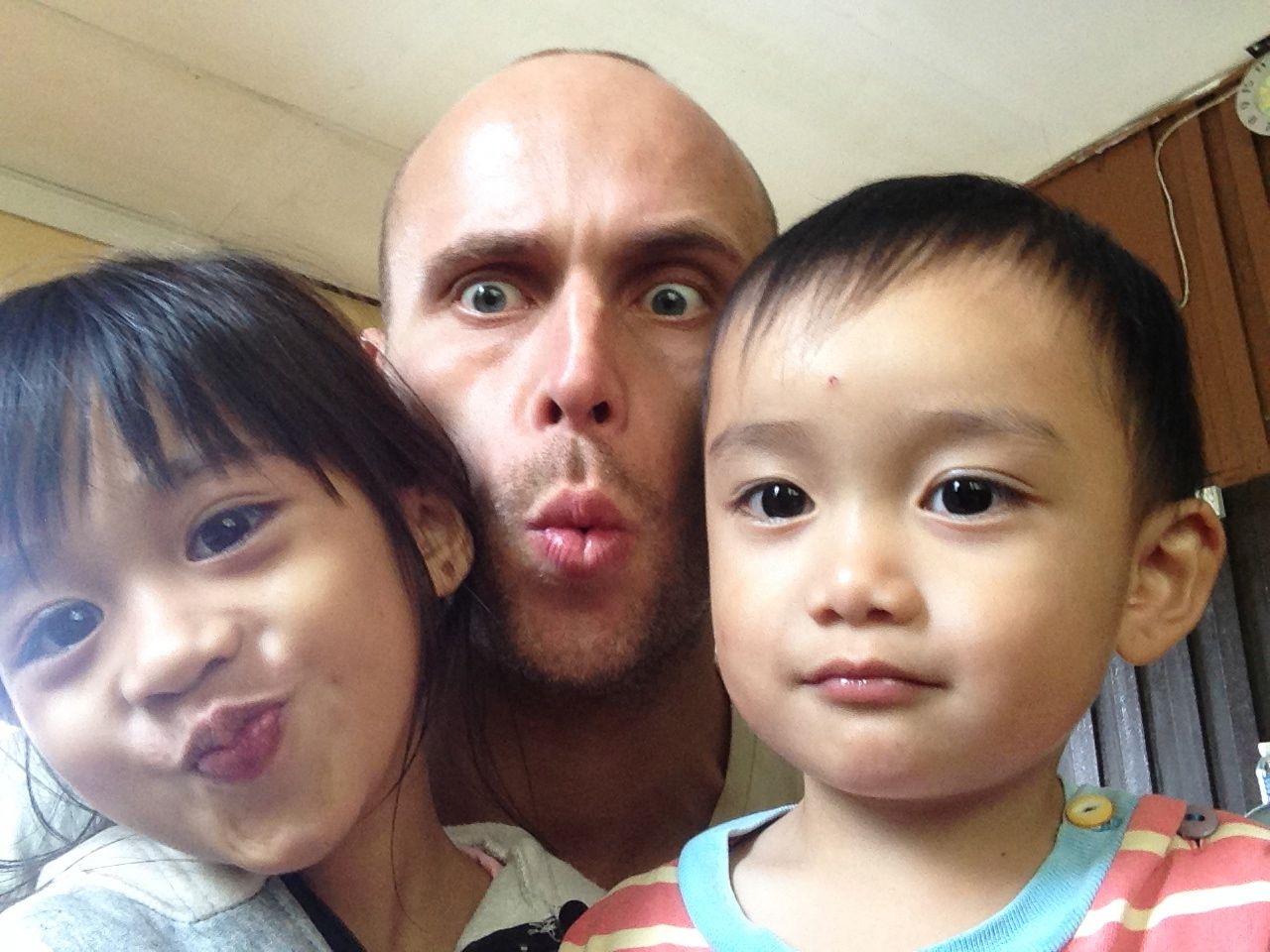 Full Amount to Pay for Climbing the Mountain
Permit  –  RM100.00 per person (non-Malaysian)
Insurance  –  RM7.00  per person
Mt. Guide  –  RM128.00
Conservation fee  –  RM3.00 per person
(And that is a lot cheaper than what you would pay for a two-day climb).
So there you go. The Mount Kinabalu climb in one day challenge mystery is no more! Just get your head down, smile and keep moving forward. Use Laban Rata as your first landmark and make sure you're there by 12 pm as a good indicator. Good luck and enjoy the gorgeous view from the top – you've earned it. 🙂