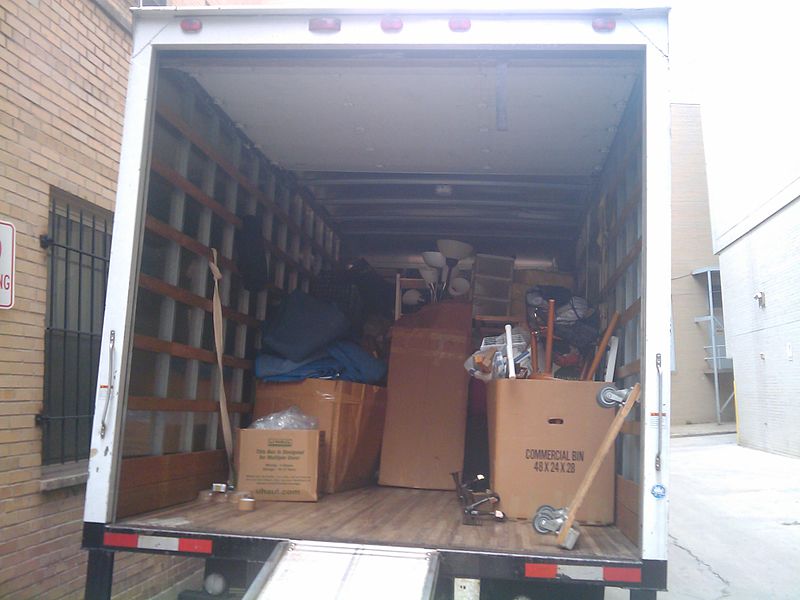 Source: Wikipedia
When you are looking for long distance moving companies it is important that you understand what you should be looking for in a company, and what you should be looking to avoid. Many fall into the trap of searching for 'moving companies near me' online, and simply using the first one they see. If you are moving all of your worldly possessions across the country then you need to know that you can count on your moving company 100%, and avoid running into any issues. When searching for a moving company, here is what to avoid.
Limiting Your Search
When you are searching for a removal company be sure that you widen your search to a number of companies rather than just looking at one or two. It is important that you get a cross reference of businesses which you can compare and review  before deciding on which one is right for you. The more companies that you look at, the better options you will have.
Blind Prices
When you get estimates from a moving company they should come out and see your home and the goods which you will be transporting before they give you a price. If a removal company wants to try and give you the price over the phone then you should ignore this and encourage them to come out. They may try to quote for number of boxes but you should ignore this as 10 boxes of antiques requires a different price than 10 boxes of feathers, you get the drift.
Choosing Regardless of Reputation
A reputation is very important for a moving company, you must ensure that they have experience in moving goods long distance, and doing so in a timely and safe manner. It can be hard for new moving companies who are looking at organically growing but they should build their rep on smaller jobs, before looking long haul.
Making a Decision Based on Lowest Price
Don't let a low price fool you into going with them, there must be a reason behind the low price, and it is likely to be a lack of quality service. There is nothing the matter with going for a price which is slightly lower than others which you have checked, but if it is significantly lower then you should probably ignore the company who is offering it.
Not Checking Extra Charges
There are often additional charges thrown in when a moving company completes the job such as carrying items up stairs, carrying expensive or heavy duty goods or even walking distance. Be sure that you have asked about these fees and that you have full transparency before you decide to use a certain company. Most quality operators are up front about these costs and these are the removal companies which you should be looking to use. Whatever the situation, be sure to ask about potential extra fees.