This post about reading letters from World War 2 was originally published in 2012, shortly before leaving my hometown forever. I still stand by these life lessons and I'm forever grateful for my grandfather's sacrifices/suffering and to have had an insight into his mind when he was a young man in a difficult situation.
In 1940s England, there was no internet to keep in touch with loved ones. There was no idle time to get lost in TV shows, to forget about your boring day at the office. No plethora of mobile phones and a 'problem' with which one to buy. My Grandfather and many others had a bigger issue – a world at war.
I honestly believe that I have been born in the luckiest generation so far and that all of the hard work has been done for us already. Where those before us have sacrificed, risked, clawed and strived to pave the way for us today and I hope I never lose sight of this and the many opportunities it has provided me with.
From the jungles of India, my grandfather wrote to his mother back in Durham, England and last year I was lucky enough to sit with a bottle of cheap rosé (because I'm classy as f**k, you know) for a whole weekend of reading them.
I feel we can all learn so much about life from my Granddad's outlook and attitude during such a testing time. Here's the pick of the bunch.
The Power of Imagination Can Get You Through
Sent from India; Date Unknown
I can imagine you all just now, it's easy to daydream and go back to Park Road again. I can see myself going past the school with perhaps Mrs Hall standing on the doorway. It's very windy and cold too now I've reached the lamp post and I'm turning into the familiar getaway again.

I'm home again after feeling nearly swallowed alive by Floss. I can reach the kitchen and the kettle is steaming on the hob, table is ready for tea, the meat turned back and a cheerful fire on the grate. It's almost dark now and I'm feeling tired. I sink into one of your cosy chairs and doze off for a while. I am awakened by Flossy barking at the front door and the footsteps that I've been waiting for so long to hear.

I know it's you Mother dear. I can now feel the joy that will be in my heart when I see you again. So please mother of mine, keep yourself safe for my return. Please don't worry about me – I'm as fit as a fiddle."

My Grandfather's brother, a sergeant in the Air Force during WW2; what an absolute stud!
Have a Positive Mental Attitude
Sent from India; July 17th, 1943
I hope you are keeping well in health and spirits, now that we seem to be heading on the homeward track. The Russians are certainly doing a fine job of work and our boys are the tops both in Italy and over Germany and France and in the air. Someday we'll wake up in the morning and find it's all over; what an incredibly unbelievable day that will be for everyone.
Empathise Even When You're Struggling
Sent from India; June 25th, 1944
Dear Mother and all at home, I received a letter from Peggy yesterday. Although her letters are ever as cheerful throughout, she must be so fed up. She's had her leave stopped so many times and the last occasion she mentions in her letter in her words; "I wish I could have seen him (Arthur) in his uniform." She must be so downhearted but she doesn't show it…"
Blind Belief: Just KNOW and FEEL Your Time Will Come
Sent From India; September 10th, 1944
I believe that everything will all come right somehow. I don't know what makes me believe it, but the feeling is there all the time…

…What do you think of the rise in wages? They are going to have us bleeding millionaires – my pay will be almost doubled. I can't help but feel that there is a catch somewhere. I suppose they are trying to convince us to stay once peace with Germany is restored. No chance! I wouldn't stay if they offered me Churchill's job and the Nizami's bank balance!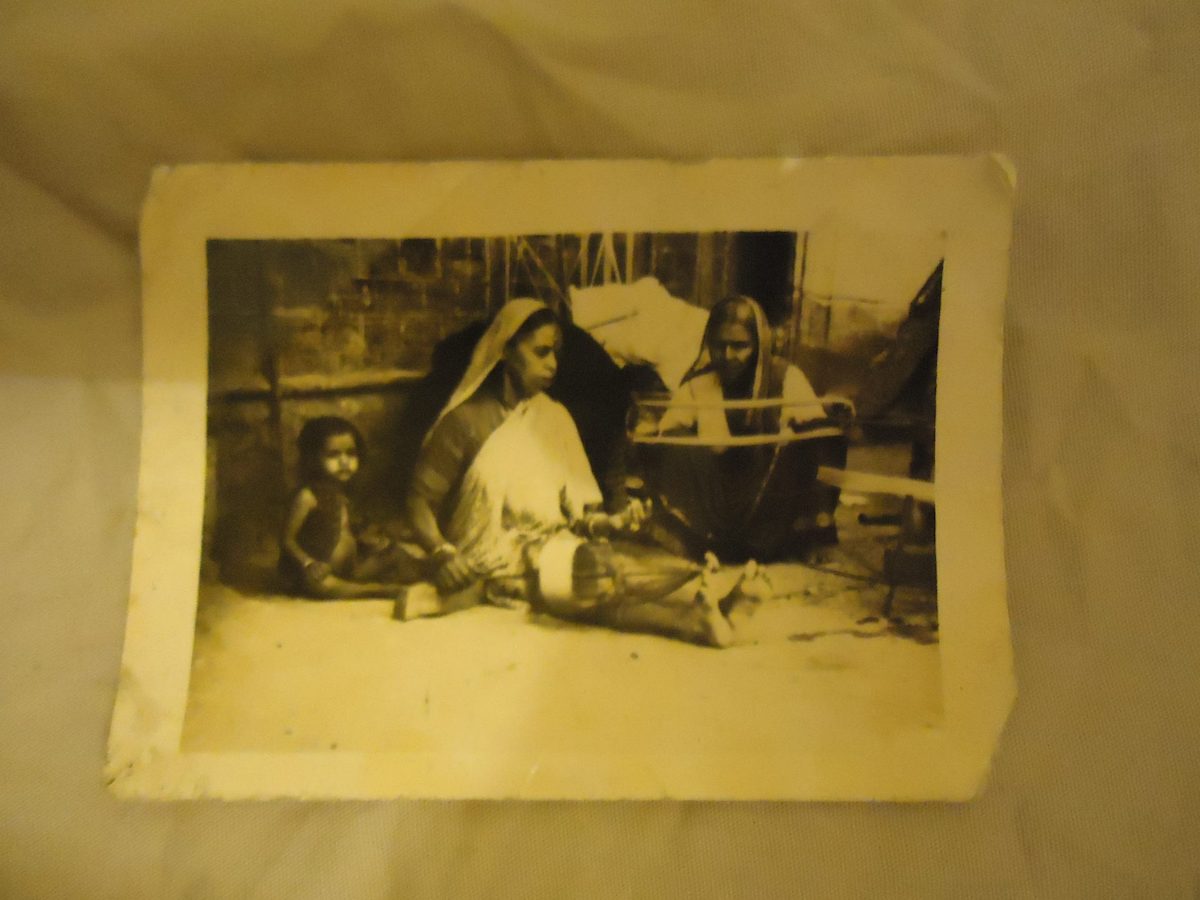 March On Through Disappointment
Sent from an Unknown Place Due to Military Tactics: November 10th, 1944
I can't tell you where I am right now, but please rest assured I am well. Although I am sad to tell you that I had to burn all of my letters. It was a gut-wrench, believe me – up until now I'd kept all you'd sent. All I can do is keep my chin up and know that we'll meet again. Good night and God bless you all. As always, your loving son, brother and uncle.

Stan xxxxx
This was the last of the letters from World War 2 sent from my Granddad back to Durham, England.
The war officially ended on 2nd September 1945 and my Granddad returned home a very wise, flirtatious, charming and stubborn man, who became a vegetarian (very ahead of his time) and a mental health care worker. He passed away with all of us sitting around him until his very last breath, reciting his favourite poems and songs, shortly after he proposed to the fittest nurse in the hospital.
What a man!