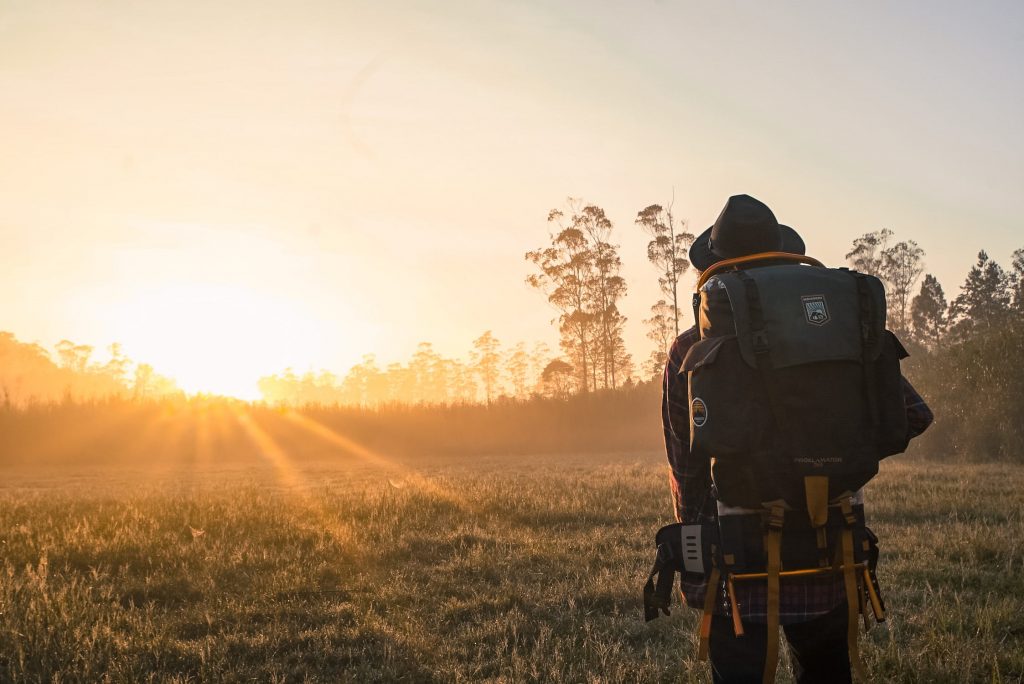 Travel is an activity that gets many people excited. For some, it's something they do for a short vacation, whereas for others, travel is a lifestyle that they continue to do for months, if not years, down the line.
Regardless of which category you place yourself into, you have already made up your mind that you want to travel somewhere very soon. You want a new and exciting experience, and only the right travel destination will allow you to have this. Even if you feel as if you should live your life on the edge by spontaneously booking a plane ticket and seeing where it takes you, there are a few considerations you should keep in mind first. Here is how you can start planning your next travel adventure.
The duration
How long do you plan your trip to be? Depending on whether you consider yourself to be a long-term traveller or simply on a short vacation, this answer will drastically differ.
Still, it's good to determine this in advance so that you can already have a rough idea in your head for how long you plan on staying in one particular country. This gives you more focus and determination when you are in a place, compared to arriving somewhere and floating for a short period of time until you figure out your exact plan. Plus, the cost will be heavily tied to the amount of time that you are gone.
The location
It's only natural that the next course of action is to decide exactly where it is that you want to go. Certain destinations will also have a distinctive atmosphere depending on when you go there, as the month and weather of a place will affect how many additional tourists choose to go there, as well.
It's always worthwhile to do some research ahead of time in order to find the best possible travel bargains. If you want to have a more remote experience, and save on cots, you could consider going to a place when it is off-season. Not to mention, no one enjoys being in a spot that is so packed with people that you can barely move. Consider your travel destination very carefully and do more research before you finalise your plan.
Money and funding
No matter how long you plan on travelling for, you will need money in order to afford it. As a result, you need to save and budget for it in advance. The longer time you set for yourself before you leave, the more money you can save for it.
On the other hand, if you are interested in long-term travel, you can start looking for opportunities that will allow you to get paid while travelling the world. Careers that are more rooted in the online world, are examples of what you can do to earn an income while backpacking. Consider starting a travel blog, working remotely or freelance for a company that allows you to do this.
Planning
Although it is fun to leave room for some level of spontaneity, you should also research and plan your trip, at least to a degree. Here are three different aspects that you should start planning before you leave:
1. Tickets
Until you purchase your ticket, you are not yet travelling anywhere. You are simply thinking about it, and once you decide on the place and confirm the purchase of payment, there is no going back.
2. Accommodations
Booking accommodations in advance is good to ensure that you are not left without a place to sleep at night. Even looking at places a week to two weeks in advance will still allow you to find a bed for several nights. However, you don't want to be stuck in a situation where you are in a city and cannot find anything due to an event that is happening during that time. This will simply provide you with unnecessary amounts of stress.
3. Booking tours and expeditions
Booking tours and various other expeditions is one of the best ways to discover what your travel destination has to offer. While you should spend some time walking around and even getting lost during some points, you can look for an expert and guide that can teach you more about the place you are in. Not to mention, they can take you to certain spots that you otherwise would not have gotten to.
Take the example of booking a cruise experience in Alaska, offered by this website. Considering that you don't have a ship, the appropriate license and you are not familiar with the environment you are in, you would never be able to find the perfect spots to watch the wildlife.
Travel partner
Finding the right travel partner can make a big difference on the type of trip that you have. You want to ensure that you are with someone that has similar interests as you, and if not, determine in advance if you will be both participating in some activities separately. Still, there has recently been a rise in solo travel, and a big part of it is due to the ability that it gives you to meet more people and puts you out of your comfort zone.
Reason for your trip
Determining what the reason for your trip is will also help along the type of travel that you will experience. For instance, choosing to go on a week-long beach vacation will be completely different to a three-month backpacking trip around Europe, South-East Asia, and so on. Still, at the end of the day, travel will always make you smart and broaden your mind in a way that no other activity or endeavor can.
Travel is a past-time that many people engage in. It's an activity that many enjoy, and it makes you happier after the fact. It's only natural that this is the case, given how much it opens your mind to what is out there in the world. There are countless reasons you can find to book that next ticket, but remember that until you book it, your plan is nothing more than an idea. Put it into action, and once you do, you will start counting down the days and sometimes even minutes until your departure date arrives.