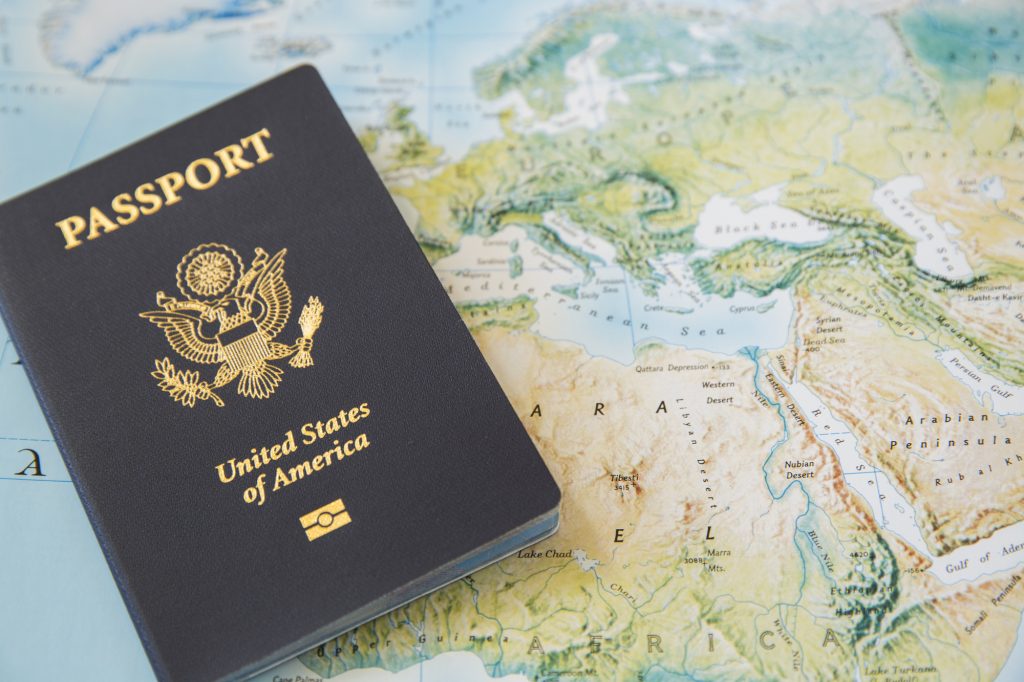 Traveling is one of the most exciting things to do but you want to make sure your prepared. Here is how you know it is time to get a passport.
Traveling is one of the most exciting things you can do. Traveling abroad, learning new cultures, tasting the fine cuisine, and meeting new people is even better. But, you're not going very far without a current passport.
If you're itching to get out of the country, it's time to get your passport. Besides, even if you plan to travel within the United States, you might need your passport as a valid form of ID for some airlines while some states update their identification requirements pertaining to air travel.
Having a passport gives you the freedom to literally go wherever you want to in the entire world.
But, of course, there are some things you should know about getting your passport so you won't have any surprises. It is the government you'll be dealing with, after all.
Keep reading to learn more about getting your passport.
Things to Know When It's Time to Get a Passport
You may be wondering about the things you need to get your passport. And the question, "Do
US passports expire?", may be circulating through your mind. We'll learn more about how long it takes to get a passport and other stipulations and regulations of the process of obtaining one.
Here are some essential tips that you should know before venturing out to get your passport.
Expediting a Passport
When it's time to get a US passport, you don't have to wait if you're impatient. For the standard fee of $135 plus a $60 expedition fee and $12.85 for overnight shipping, you can have your passport in two to three weeks.
If you need your passport even sooner, you can visit a local passport agency with the required forms, photo, and ID.
Passport expediting services are available but you can expect to pay hundreds of dollars. These services can expedite your passport, typically, within 24 hours.
Lost or Stolen Passport
If your passport is lost or stolen, you'll need to visit a local passport agency in order to file to obtain a new one. You'll need to fill out two required forms. One is the standard application form and the other explains what happened to your original passport.
Take note that a replacement will cost you the standard $135. Don't forget your photo ID and any other required documents.
Lost or Stolen Passports When Traveling Abroad
Travel insurance doesn't work on your passport if you've already left your country of origin. It's always a good idea to travel with a photocopy of your identification and passport in the event that you lose either or both.
If you do lose your passport while out of the country, you'll need to go to the nearest embassy to apply for a new one. You'll pay $140 for a replacement passport which you should be able to get your hands on within a few days.  Let the embassy know if you need it sooner and they should be able to oblige.
Renewing a Passport
There are a few dos and don'ts of passport renewal. We'll discuss the dos of passport renewal here.
Passports expire every ten years, from the date of issue. As long as you have your old passport, you can reapply for a new one by mail. Simply mail in the required forms along with an updated photo and your old passport and then wait approximately six weeks for your new passport to arrive.
If you don't have your old passport for some reason, you'll need to visit a passport agency to renew.
Your First Passport
To obtain your passport for the first time, you'll need to appear in person at an 'acceptance facility', namely the post office or other passport agency. Unless you had your photo taken at the post office, you likely cannot obtain your passport where your photo was taken.
You'll need to bring the required forms, a valid and current copy of your photo ID, and your passport photos. The agency will process your forms and mail your passport within 90 days, although it's generally much quicker.
Passports for Kids
To obtain a passport for your child, you'll need to fill out the standard application form and obtain a passport photo. You'll then need to visit a local passport agency with the required fees ($105) and documentation. For a two-parent household, both parents must be present and provide proof of legal guardianship which includes a birth certificate or court order.
Changing Your Name on Your Passport
if your passport is less than a month old, there is no fee to change your name. Otherwise, you'll pay standard renewal fees.
Changing your name is simple. Fill out the required forms that you can obtain from your local post office or passport agency and mail them in along with your current passport, a passport photo, original proof of name change, and renewal fees, if necessary. Unless you pay for expedited shipping, it will take the standard six weeks to receive your new passport.
Adding Pages to Your Passport
It's probably not often that you'll fill your passport before it's time to renew, but if you do and you still have more travel plans, you'll need to get additional pages. It will cost you $82 and you'll have to mail your passport along with the required form to the address indicated on the form.
You should consider adding pages to your passport when you have less than two to four empty pages left.
Final Thoughts
Remember when it's time to get your passport that there are some regions outside the contiguous fifty states that you can travel to without your passport. If you're not in a rush to renew your passport, consider visiting Puerto Rico, Guam, or the U.S. Virgin Islands which includes St. Croix, St. John, and St. Thomas islands.
It's also important to note that your passport is not necessarily valid until the expiration date. Many countries require that your passport is valid for at least ninety days from the date of entry in order to ensure that you don't become stranded. Be safe and renew early.
If you have questions or comments about obtaining or renewing your passport, or where you intend to use it, feel free to contact me. I love sharing travel stories!