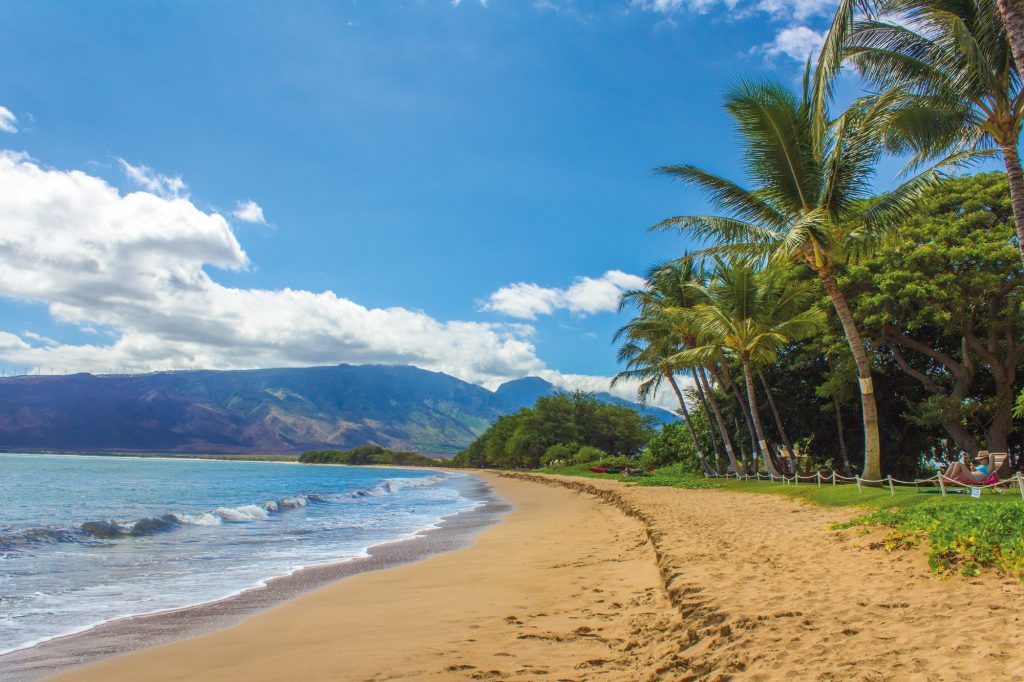 One of the biggest and most diverse countries on the planet, the United States is a traveler's dream. If you're looking to take a nice vacation, the country almost undoubtedly has a location that you'll enjoy.
Curious as to the best vacation spots in the US? If so, you're in the right place. In this blog post, we're going to discuss the absolute best places to vacation in the US.
Let's get into it!
The Best Vacation Spots in the US
We're going to try to cover all of the bases in this article, offering up plenty of variety. Whether you're looking for a tropical location, an urban location, or a rural location, this list should accommodate you.
Maui, Hawaii
Characterized by deep blue water, white, sandy beaches, and an overall tropical atmosphere, Maui is a place unlike any other in the United States. If you're looking to just relax by the ocean for a week or two, it's the ideal vacation spot for you.
Maui offers top-notch snorkeling, sunbathing, swimming, and animal watching. In this tropical paradise, it's not uncommon to see giant whales jumping out of the ocean water.
Featuring some of the greatest landscapes the United States has to offer, it should be on everyone's bucket list.
Buena Vista, Colorado
Colorado is one of the most beautiful places to visit in the US. As such, it contains a variety of great vacation spots. However, most of these spots are designed for wintertime fun.
Fortunately, there are vacation spots in Colorado which will accommodate your summertime needs. The best of these spots? Buena Vista.
A cozy mountain town, Buena Vista is characterized by rafting, tubing, canoeing, fishing, and all other sorts of summer activities. If you want to experience the great outdoors while in the Rockies, Buena Vista is the place to do so. Find more information about Colorado summers by visiting this site.
New York, New York
Ah, The Big Apple. A city unlike any other. If you're coming to the United States for the first time, this is probably the place you'd want to go.
New York City excels on all fronts. Bustling, energetic, and consisting of some of the most iconic places in the history of the world, it's not just a geographical location, but an experience.
Wall Street, the Statue of Liberty, the Brooklyn Bridge, the Empire State Building.  It's all there for you to see, and it's absolutely staggering.
Jackson Hole, Wyoming
If you're looking to experience a rustic American vacation, Jackson Hole, Wyoming could be just the place you need. Positioned within close proximity to Yellowstone National Park and Grand Teton National Park, Jackson Hole is an outdoor wonderland.
Characterized by tall mountains, glassy lakes, wide open skies, and vast sprawls of grassy land, Jackson Hole aesthetically rivals any other place in the United States.
While this is a great spot for skiing, it makes for a terrific trip regardless of what time of year it is. If you love the great outdoors, you just might fall in love with Jackson Hole, Wyoming.
Mackinac Island, Michigan
If you're interested in visiting the Great Lakes Region, you might be interested in vacationing at Mackinac Island in Michigan. This small tourist island is positioned between the upper and lower peninsulas of Michigan, sitting smack dab in the middle of Lake Huron.
To put it simply, Mackinac Island is beautiful. Home to swaths of trees and surrounded by deep blue waters, it's a great place to visit during the spring, summer, and fall months.
In terms of fun activities, Mackinac offers plenty. You can go for a ride in a horse-drawn carriage, check out popular natural landmarks, kayak, bike, visit interesting museums, and much, much more.
Boston, Massachusetts
No American city captures the spirit of the United States' early days quite like Boston, Massachusetts. Characterized heavily by colonial architecture, this city wears its revolutionary reputation on its sleeve.
Boston is one of those cities that you can just experience. Just sit on a park bench for a few hours and take in its unique atmosphere.
However, there is also a great deal to see and do in Boston. Some of its most iconic attractions include Fenway Park, Faneuil Hall, Harvard University, Boston Common, and the Paul Revere House, to name just a few.
Washington, DC
Whether you're a citizen of the United States or are visiting from a different country, you might enjoy spending time in the nation's capital. Filled with landmarks and monuments, Washington, DC is a history buff's dream.
While in DC, you can check out the Lincoln Memorial, the Washington Monument, the White House, the Capitol Building, the Smithsonian, and a wide variety of other attractions. There is an essentially endless list of things to do in Washington.
Chicago, Illinois
While it might not quite receive the level of attention received by New York City, Chicago, Illinois is arguably just as deserving of it. Though not as big as New York, Chicago has a great deal to offer.
Positioned off of beautiful Lake Michigan, the Windy City is characterized by white, sandy beaches, staggering skyscrapers, and sprawling public parks. Oh…and deep dish pizza.
There are plenty of attractions to visit in Chicago, including the Navy Pier, the Riverwalk, the Willis Tower, Wrigley Field, and a variety of others. Great for both families and individuals, Chicago will make for a vacation that you never forget.
Looking for More Places to Vacation in the US?
The locations reviewed above are only some of the best vacation spots in the US. However, the United States is a huge place. As far as vacation spots in the United States go, this list is only the tip of the iceberg.
Are you looking for more places to vacation in the US? Man vs. Clock has tons of information on locations all throughout the United States. My site is sure to help you find a vacation spot that you'll enjoy.
Take a look at some of our other travel articles right now!