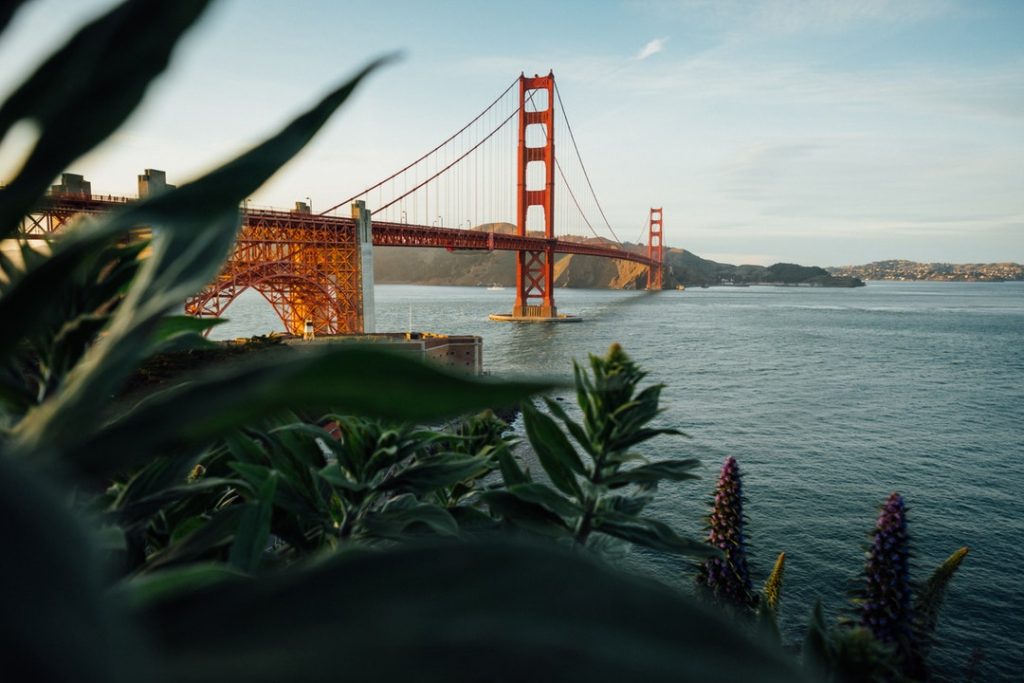 California attracts over 268 million visitors a year. They aren't all wannabe-actors headed for Hollywood. California is home to places much more exciting than Sunset and Vine.
Head North, and you'll find some of the world's best adventure destinations.
Spark your adrenaline, live in the wilderness, and embrace a spooky history. Northern California has an adventure for every seeker.
Make sure you include locations on and off the grid in your Cali vacation. Keep reading for the most adventurous things to do in Northern California.
1. Go Snowboarding at Lake Tahoe
Lake Tahoe has some of the most spectacular scenery you'll ever see. Between the jutting mountain cliffs, there's expansive forests and wildlife.
There are also some legendary winter sports hills.
Break out your snow gear for epic skiing, snowboarding, and tubing. Squaw Valley Resort is well known for its slopes. It was even the host of the 1960's Winter Olympics.
If you visit in the summer, take your pick of the various water activities here. Go jet skiing, kayaking, paddle boarding, and more.  
2. Visit Alcatraz at Night
Hop on a ferry in San Fran and 15 minutes later you'll arrive at Alcatraz. This historical prison once held some of the world's most notorious criminals. Al Capone and many others spent grueling time here.
Some even say that the spirits of these criminals still linger in the cells.
For a real spooky adventure, sign up for a night tour of Alcatraz. The crowds are smaller, the prison darker, and ghost presence stronger.
3. See Lava at Lassen Volcanic National Park
The largest plug dome volcano in the world sits in Lassen Volcanic National Park. Lassen Peak received its shape from the glaciers that carved it.
Explore the park and you'll see bubbling mud pots and other volcanic activity. Check out the natural hot springs and sulphuric thermal vents. If you've never seen a volcano before, this is sure to be a treat.
The park also has some fantastic hiking and trekking trails. Make sure you wear proper footwear because the peak gets quite steep in some areas.
4. Cool Off at Burney Falls
Between the Cascade Range and Modoc Plateau sits one of California's crowned jewels. Burney Falls is a magnificent 129-foot waterfall.
Its water flow comes from Lake Britton and the natural springs underground. 100 million gallons flow through the falls each day.
Visitors make the trek to Burney Falls to experience this monstrous natural wonder. Feel the mist wash your face and cool you down after the hike. Bring a change of clothes in your travel bag. 
5. Camp at Yosemite National Park
If you're looking for extreme hikes, wicked sights, and outdoor adventure, you found it. Yosemite National Park has been attracting adventure-junkies for decades.
Plan to spend at least a few days in the park. You could pack a tent and camp or choose from the many hotels near Yosemite.
There are plenty of must-see spots in the park. They include El Capitan, Half Dome, and Bridal Veil Falls. Some areas require more athletic ability to hike. Make sure you bring adequate gear.
6. Walk with Ghosts in Bodie
California has a strong history of mining. Towns, like Bodie, were once seen as full of promise and prosperity. But, when the cost to mine there inflated, most residents left.
Today, it's a ghost town off of highway 395.
Visitors enter Bodie State Historic Park every year to see the town "frozen in time." Walk the eerily quiet streets and learn about the history of this mysterious place.
7. White Water Rafting Down American River
Originating in the Sierra Nevada mountains, American River has three main forks. Each has its own personality and water temperament.
The South Fork is perfect for beginner rafters on group tours. The waters are slightly more friendly than in the others. For real adrenaline, check out the Middle and North Forks.
Sections of these forks only allow expert rafters and those with lots of experience. Build your rafting resume and then test out these rapids with a guide.
8. Marvel at the Redwoods
Redwoods National Park has some of the world's oldest trees. And, one of the world's tallest at 379 feet. You can marvel at these trees from your car as you drive through the park.
Or, pack a tent and stay in one of the designated campsites. You need a reservation in advance and they fill up fast. So, plan your trip long before you arrive.
In addition to the stunning trees, you'll notice an abundance of wildlife. Birds, bats, and rodents run wild in the park.
There are carnivores as well, but you won't see them as easily. There are mountain lions, black bears, cougars, and coyotes. Always be respectful of wildlife in parks as this is their home, you're just visiting!
9. Feel the Magic at Pygmy Forest
Pygmy Forest Discovery Trail is home to trees over a century old. But, many of them are stunted and grow out of unusual soil.
Scientists will say the halted growth is due to complex ecological conditions. But, some prefer to explain this phenomenon with magic. Visit this trail and you'll feel lost in enchantment and wonder.
This isn't a strenuous hiking trail. It's only a ¼ of a mile long and walking bridges stretch the entire way. It's wheelchair accessible.
But, the adventure lays in nature. Learn about the interesting soil conditions and the stunted 100-year old trees.
Want More Things to Do in Northern California?
Some people come to California for the vineyards, beaches, and the Hollywood Walk of Fame. Others know that there's much more to do here if you head North.
Embrace your adventurous side with these awesome things to do in Northern California.
Once you get a taste of travel, it's all you want to do for the rest of your life. With my help, you can make travel and online work your future. Learn how to start a blog and start living the life of your dreams.