Frustrations, Sexual Assault and Bad First Impressions of Vietscam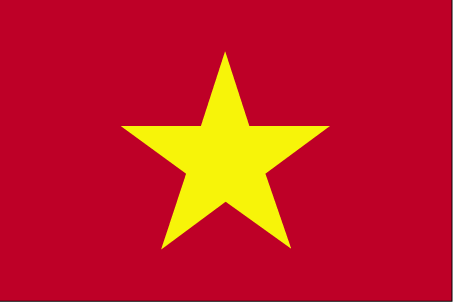 Vietnam and I didn't get off to the best of starts. I was all ready to be like a proper grownup and go there on holiday with my girlfriend – until her Visa was rejected at last minute for only one reason; her nationality. It seems Vietnam isn't too keen on Tunisian's coming for a visit, and with my Cambodian Visa already expired seven days before – I had to get out of the country.
A little reminder to all of us who have 'good' passports – how lucky we are.
That being said, I was looking forward to getting a new country under my belt, so me and 'The Nam' put our differences aside and I decided to see what she had up her sleeve for me. After settling in Ho Chi Minh City before deciding where to go next, things started going in a positive direction.
I was impressed with the cuisine of Vietnam. They seem to have a staple diet of fresh vegetables (crunchy spinach in buttered garlic being my favourite), lean meat and a slightly sour taste to its dishes. I didn't have many bad meals in Vietnam – whereas it's a daily battle to make my stomach happy in Cambodia.
I lead a bit of a double life lately. Sometimes I'm a backpacker – jumping from one hostel to another and I'm not bothered about where I sleep. Other times I base myself in a new city so I can crack on with some work and enjoy some luxurious comforts and I couldn't help but feel that Ho Chi Minh city had a pretty good 'base' vibe about it.
It's a lot more modern than Phnom Penh and ticks all the boxes that I need to hang out for a month or so.
I should have stayed in Ho Chi Minh City.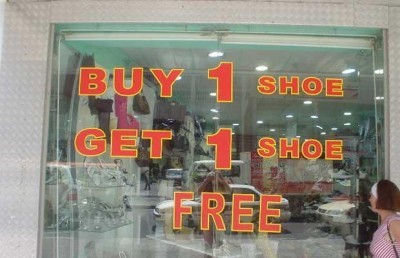 Because I stumbled upon an evil force that I was not prepared for; Vietnamese taxi drivers.
Pretty much every taxi driver tried to get more money out of me when the taxi metre had already named a price. This was the regular pattern and I tried not to use taxis, but my hands were tied when I was in a rush.
Particularly one evening, when I was going to the gym. The taxi driver wouldn't let up about taking me to a "closer" gym and let's just say he drained me for every penny he could get. And I'm 100% sure he took (grabbed) the wrong note from my wallet (without asking) when I was paying up.
This was after constantly telling the little slime-ball that I did want to go to the gym and I did not want to "boom boom" with a Vietnamese lady. I don't even want to think about how much this guy scammed me out of – it makes me sick to even consider the number.
I was losing the plot and getting angrier and angrier after every encounter.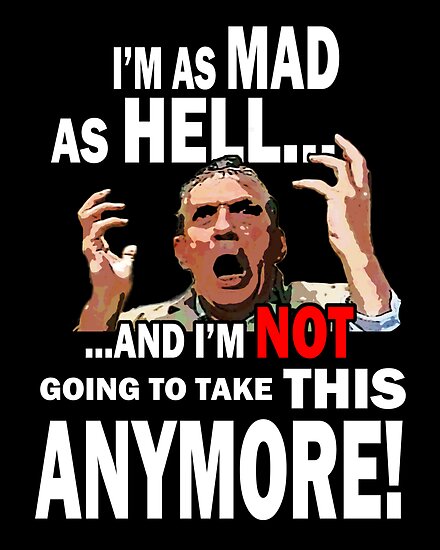 The next day I was going to the gym (the one I actually wanted to go to) in a taxi. This driver didn't seem as rude, pushy, or as aggressive as the other drivers and I wrongly thought I was going to enjoy a peaceful ride.
As I fumbled around in my pockets to pay him the metre price he joked about me being strong and made bicep flex moves. I laughed and nodded and he felt my arms. He felt my shoulders too – I was cool with that. And then he felt…a different muscle. MY LOVE MUSCLE!
Memories of that 'Friends' episode when Joey gets felt up by the tailor spring to mind. I was in a complete state of shock and denial and told myself surely a taxi driver has not just groped my knob and that maybe I'm hallucinating because of lack of sleep. Or maybe it was 'just a Vietnam thing?'
Nope.
This time he certainly, for the second time – absolutely groped my cock. And I'm not talking about a cheeky little feel – I'm talking about a full-on; 'we are horny teenagers and my Momma and Poppa have popped out for groceries, get 'Greenday' on the stereo – take me I'm all yours,' kind of grope.
I lost control. I grabbed him by the throat and threw him against the drivers door, his head smacking off the window with the impact. I have no idea what he said in Vietnamese and he probably thought that I was possessed by Lucifer, because I was going as you would say in England "ape shit!"
I told him to unlock the door and stuffed the money in his mouth.
Ten minutes into my gym session; adrenaline calms down and panic sets in and I begin to worry. I'm in a foreign country and I have just attacked a taxi driver – and he could tell the police where I am. Of course, that's not the true story, but I figured the police would take his side over mine.
I left the gym immediately and went for a big wander – ending up back at my hostel an hour and a half later. I've had a laugh about the dick-grabbing taxi driver since, as have other people – but would it be so funny if I was a girl? I think not.
I have a really bad first impression of Vietnam and I'm in no rush to go back. In Thailand and Cambodia they try to get more money from you – but it's done more in a cheeky and jovial way, with an impish grin on their faces.
In Vietnam they are aggressive and they lock the doors to intimidate you. They're not very friendly and the people in general just see you as one big walking wallet when they look at you. Be careful when in Hanoi, it saddens me to write this as I hate fear mongering and this is the first time in a whole year that I didn't feel particularly safe when travelling.
I'm just being honest about my encounter – travel isn't always sunshine, rainbows and an orgy of Mark Twain quotes.
My Theory On Why Vietnamese Taxi Drivers are Scammers
Politically speaking, I'm neither extreme left, nor right. I think you could argue that immigrants who travel overseas to better their lives and of those who they love are modern-day heroes and I'm pretty sure that I'd do the same in their shoes. (Who am I kidding? I am an immigrant!) But when it comes down to enterprise – I guess I embrace the good parts of capitalism. (But I'm not suggesting that it is also without its evils, either).
There is a common belief from the extreme political left that Capitalism is some sort of seedy pyramid scheme and that no good can come from it for anyone else other than the already rich elite. I believe any concept can be abused when taking to an extreme – and I think that's the case with capitalism.
In the privileged world, it enables you to become a self made man/woman from even the lowest of starting points in life and I am living proof of that. But I'm not naive enough to think that it would be the same deal if I was born in Zimbabwe under an oppressive Mugabe regime.
It's a flawed and imperfect system, but I see many benefits over its opposite. I'm a perfect example of the world 'being my oyster,' and I'm not going to waste this opportunity.
When you indoctrinate the principles of Communism/Marxism into a society – you take away the strong human desire to evolve and in turn, that makes people pull all sorts of nasty tricks like they do in the taxis of Vietnam just to get a little ahead. I've seen how petrified they are of the police over there, when they come to close down desperate businesses for the curfew with their big sticks and heavy-handed tactics. They mentally beat the people down and they put limits on them and a ceiling on an individual's possibilities.
It's against the core of the human spirit to be treated like that and it's only a matter of time before people fight back and try sneaky tricks to make more money to better their lives – I just think it leaves a bad taste in the mouths of travellers who go there and have a few bad days like myself.
Of course I could be wrong (it's been known before) and I could visit Cuba and come back with stories of the nicest taxi drivers in the world or find more pros in a forced socialist/communist state. I guess time will tell.
What are your thoughts on Vietnam?