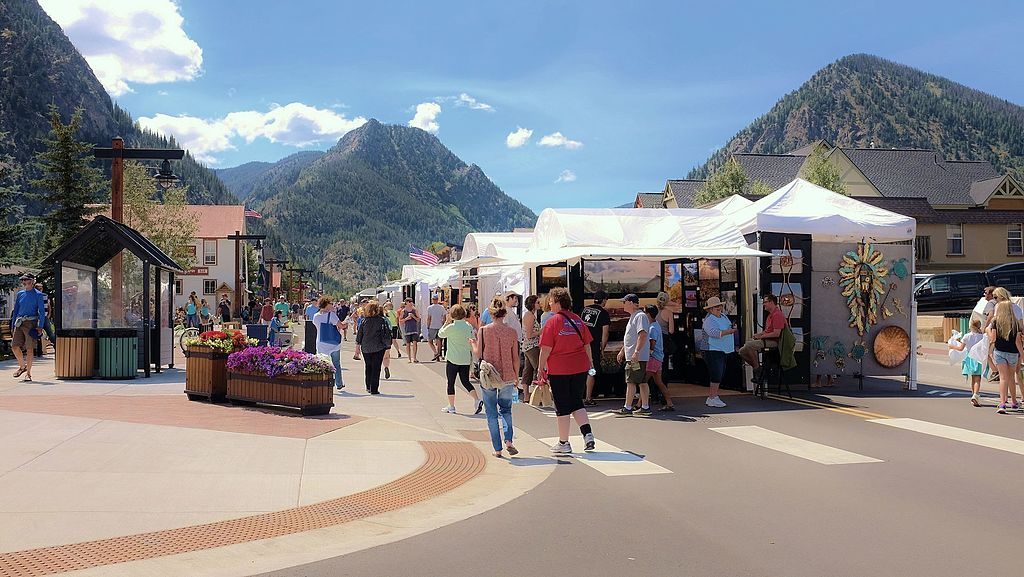 Frisco is the home to the Rocky Mountains. It's where you can ski to your heart's content, soak in the majesty of the mountains, and where you can enjoy all the outdoor activities you can imagine. When you're an adventurer, there is no better place in the world to be than where nature takes its more dramatic face. Frisco, Colorado is the perfect place for the whole family. To help you plan your first trip to Frisco, Colorado, here is everything that you need to know:
History
Frisco started out in the 1880s because of the mining boom in the area. It has gone from a population of under 50 to greater than three thousand, and that is mostly due to its resorts, Copper Mountain, Breckenridge, Keystone, and Arapahoe Basin. Colorado itself is home to the Rocky Mountains, the Colorado Plateau, and a portion of the Great Plains. It became a part of the United States with the Louisiana Purchase in 1803, and has since then attracted adventurers and nature lovers alike. Frisco is a charming place, perfect for the whole family throughout both summer and winter.
In Summer
Summer and winter in the beautiful town of Frisco Colorado are very different from one another. Frisco itself is known most famously for its many ski resorts, but that doesn't mean there isn't a lot to do and see when the warmer months come around.
Hiking
When you have the Rocky Mountains in your backyard, you know there are going to be some incredibly scenic hikes. From easy hikes that you can do with your young children to difficult hikes that go straight to one of the peaks of the Rocky Mountains. Just as there are different difficulties there are also different lengths, so you can go for a small, easy hike in the afternoon, or go on a moderate hike for the whole day.
Camping
Frisco is the perfect camping destination. You won't beat the views, and you can pitch your tent next to a lake, and yet still be close enough to the town that you have all the comforts you need. There are multiple campgrounds to choose from, perfect whether you need a tent or a place to park your RV. They have everything you need as a camper, from bathrooms, to picnic tables, and drinking water. Go for a romantic adventure, have a fun time with your friends, or have a great bonding experience with your family. Camping during the summertime in Fresco, Colorado is a must. If you find yourself falling in love with the town, you can even upgrade your tent for a vacation home.
Fishing
Frisco, Colorado has the lake and the mountains, meaning it's perfect for anglers and families alike. Enjoy your time swimming, boating, and fishing. You can rent out equipment, boats, and other gear for an affordable rate. You don't need to worry if you don't have a license, either, as you can purchase one at the marina. Licenses are required for anyone fishing over the age of fifteen.
Cycling
Cycling is a wonderful way to get some exercise, the thrills, and soak in the beautiful landscapes. There are many options for your biking adventure this summer. You can go to The Frisco Bike Park, which is open and free for the public to use from dawn until dusk. You can rent a small picnic area if you want to make the day of it, as it's perfect for riders of all ages and levels. You can perform tricks, go on a slopestyle course, do dirt jumps and more. It's perfect for everyone from adrenaline junkies to the whole family.
Kayaking
For true adventurers, there are kayaking adventures. The kayak play park is free for the public to use during the summer months. While the rivers in Colorado need experience to go on, beginners and children can still watch the action from shore. You can rent or buy the equipment you need, as well as get lessons to further your skills.
Wagon Rides
For those who prefer to enjoy the scenery without tiring themselves out, there are wagon rides that will take you around. These are mule-driven wagons that will take you to campsites and along trailers so you can enjoy the scenery. Perfect for romantic escapades and families with small children. In winter, there are sleigh rides for you to enjoy! What could be better than being bundled up and enjoying a romantic ride through the snow? 
In Winter
Winter is a winter wonderland in Fresco, Colorado. When it comes to winter activities here, there isn't much to say – it's incredible, with stunning views, great hills, and an active community. Make the most of the stunning snow-capped mountains and cold weather by doing any of these great winter sports and activities:
It's a Skiers Paradise
There are several ski resorts available. This means that you have all you need to have the time of the season. There is incredible skiing and snowboarding, winter tubing, and sledding available so that your whole family can have fun. You can take lessons, be silly, and have fun with whoever you're with.
Snowshoeing
For those who love hiking in the summer, there are snowshoeing opportunities to help you get out there and enjoy the hikes in the wintery wonderland.
Getting Your Own Place
With all there is to see and do in Frisco, Colorado, it's no surprise that you want to visit every season. Make your trip a biannual, yearly tradition and enjoy all there is to offer by buying your own place. Nothing will beat having your own place to escape to the middle of the beautiful Rocky Mountains. Frisco is the perfect retreat for everyone, and having your own personal retreat can make the experience perfect. Search through Coldwell Banker Mountain Properties in Frisco, Colorado to find your perfect getaway paradise.
Make Frisco, Colorado your perfect getaway whether you prefer summer activities or winter adventures. This little town is the perfect outdoor paradise for everyone.