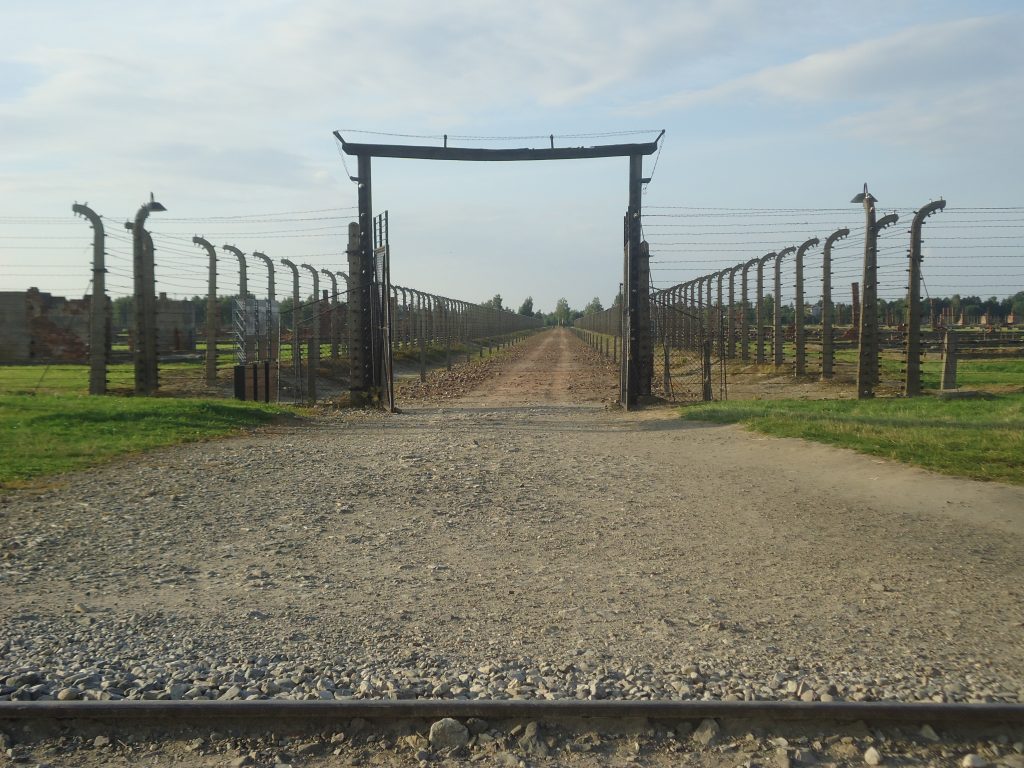 Last month during my visit to Poland, I had the very melancholy, yet humbling experience of paying my respects to the victims of Auschwitz.
Against my will and strong beliefs of going at my own pace, I ended up getting a tour guide due to serious time constraints…
It was worth every penny! The guide spoke with so much knowledge, passion and empathy which had us eating out of the palm of his expert hands and I don't regret spending that little bit extra by taking the tour, which also took us to both Auschwitz one and two.
However, I understand that not everyone who travels is in the same situation and in times of a world economic crisis; everyone is after a cheaper deal when possible. So with a little help from my mates I met on the road, here is the cheapest way to get to Auschwitz 1 and 2, from Krakow and back again:
. Go to 'Dworzec Glowny' train station, which is the main train station of Krakow and buy a ticket to 'Oscim,' where you will find Auschwitz 2 (the former death camp in Birkenau). Make sure you buy the ticket first, there is no option of a return ticket but two single tickets are indeed an identical fare for 40 Zlotys (£1.60).
. It's important to note that you can't visit Auschwitz 1 between the hours of 10:30 – 15:30. The train travel and times makes it really difficult to go before 10:30, this is why it's better to go after 15:30.
. The train takes 1 hour and 45 minutes and you need to get off at the last stop, meaning there's zero chance of you getting lost in some random Polish village, where you will be forced to eat the amazingly mouth-watering national dish, 'pierogi.'
. When you arrive at Oscim train station, follow the road away from the station. Not left, not right. No moon-walking down any strange alleyways – walk straight out for around 10 minutes down the road. Unfortunately, it's quite poorly sign-posted.
. It is absolutely free to visit Auschwitz Birkenau.
. Aim to be out of Auschwitz 2 for 3 pm and take the museum bus, 5km journey to Auschwitz 1. The museum bus is the budget travellers favourite thing – free! It comes every fifteen minutes and takes roughly five minutes.
. When you arrive at Auschwitz 1 (the former concentration camp), you will now be able to walk around without a Tour Guide, but my friends suggest the excellent museum guidebook which is written in many languages and only costs 5 Zloty (20 pence). Due to the size of this place and significance in history, I'd also recommend this as vital. Plus, it's only 20 pence! It's free to enter Auschwitz 1.
. The last train back to Dworzec Glowny in Krakow is 19:15 (don't miss it!!), and Auschwitz 1 closes at 19:00.
. One important point to consider – take food to both museums! I get really moody and ratty when hungry and there's only a coffee bar with chocolate snacks – you won't find any meals! Thankfully, one of the girls from Birmingham on our tour was hungover and I capitalised on this by eating her sandwiches 🙂
Full price: £1.80!
I paid £80 for a tour guide and coach.