I successfully completed my latest Man Vs Clock challenge, travelling through Burma with no guide book or internet help of any kind. Old-school travels in a country whose infrastructure is an eternity behind its neighbouring country, Thailand. Wandering through a nation, which even though under the many spotlights of news-obsession, remained completely alien to me.
Surely, it'd be a big ball of stress and I'd return (if I did even manage to return) with the final hairs on my head turned a shade of grey, with crow's feet on my eyes to symbolise my month of anguish?
Surprisingly, retrospectively to what I had expected – travelling around Burma with no internet or guide book was easy. Easy peasy, lemon-squeezy.
A kiss from lady-luck
I landed in Yangon on the Sunday night, to a lovely surprise. Before I announced the challenge, I sent 11 emails to hotels – some got back to me to say they were fully booked and the rest never got back to me at all. Thanks to a lost in translation conversation, one of the hotels that I thought had rejected me – had sent a driver to the airport with my name on a plaque!
I felt a bit of a cheat, but promised to remain as dogmatic as possible in my quest to make this a proper challenge. I shared a taxi with a Welsh girl who became my travel partner for a week, an unnecessarily angry German, and his long suffering Thai bride.
During the journey to the hotel I picked up a few "things to see and do" conversations between those in the taxi, but I didn't really absorb anything of worthy note, as my senses were stimulated by my new arrival. I also found it really weird that my driver was driving on the right and also sitting on the right!
It all started with a movie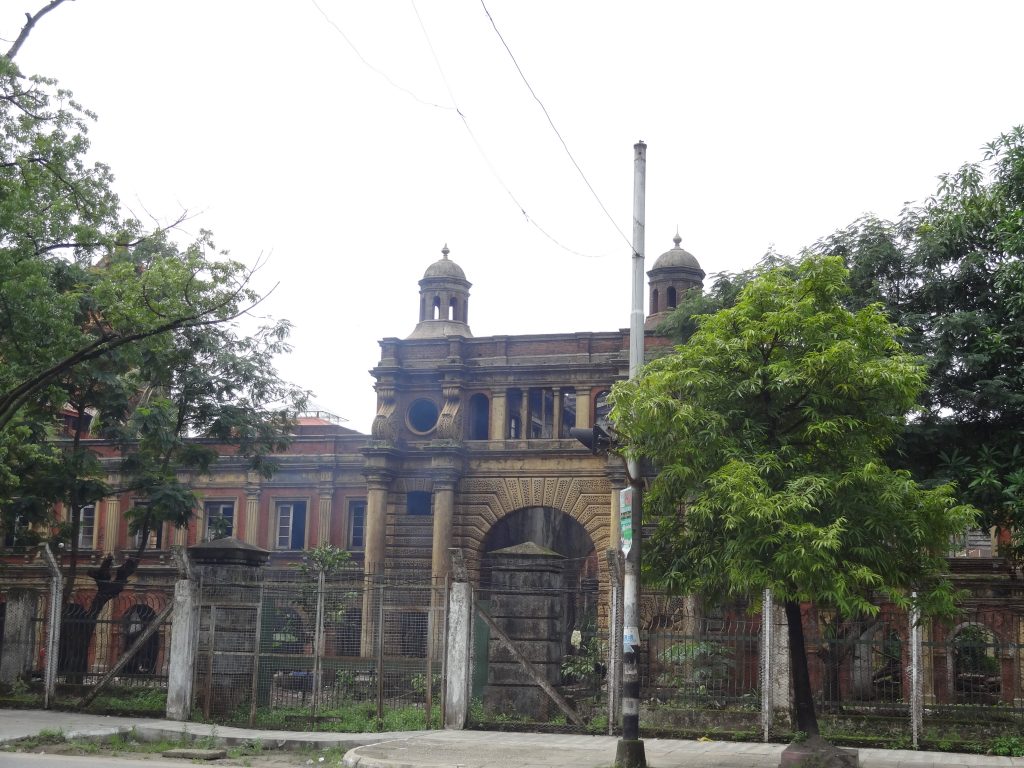 There is a scene in the movie 'The Lady' where Aung San Suu Kyi's father, General Aung Saung is murdered, I noticed later on that the building was in my street (Aung Sang Road) and made it my mission to find it in the morning. It would render even more poignant, considering the fact that 'Martyr's Day' fell on that week.
Trust in the locals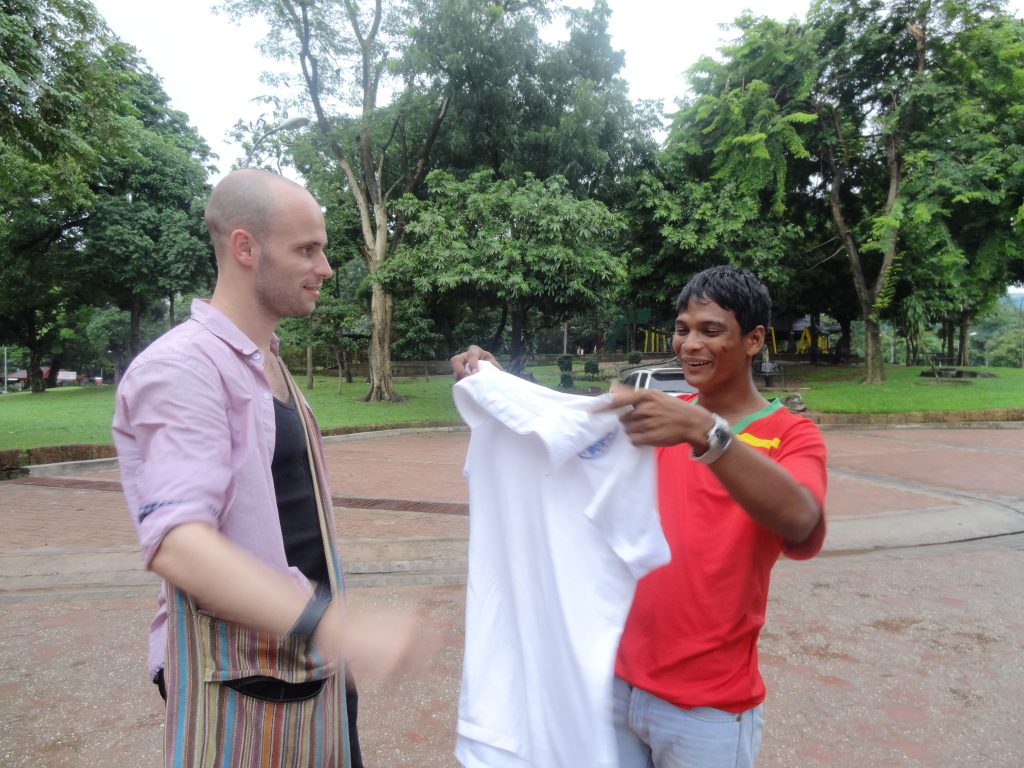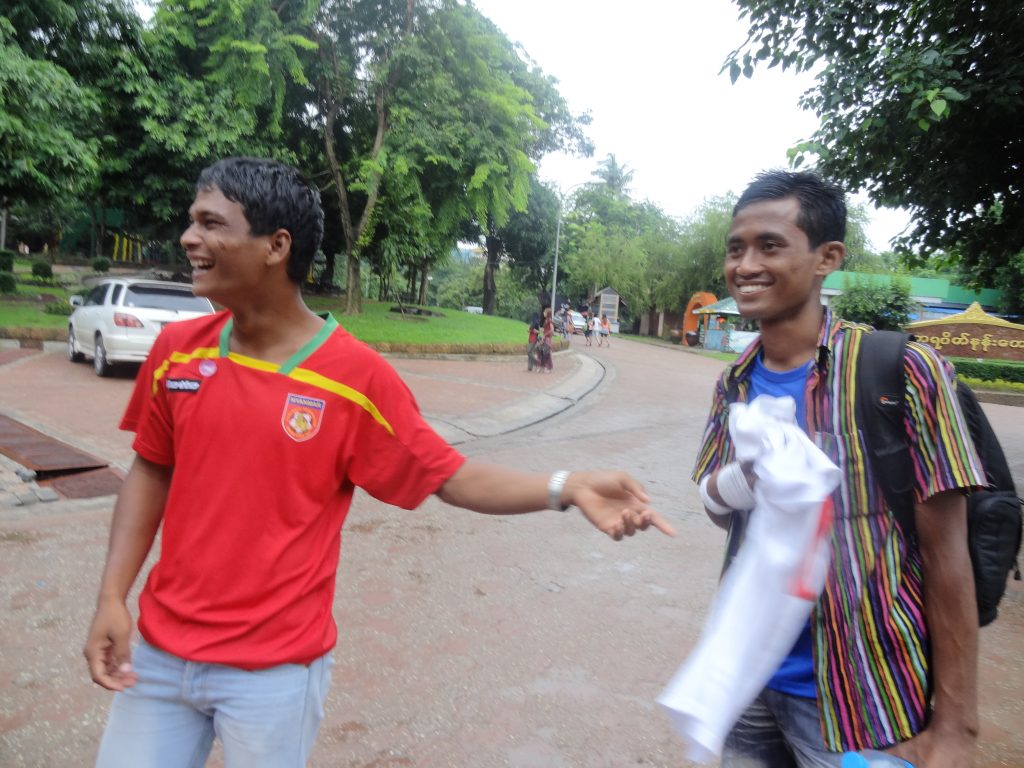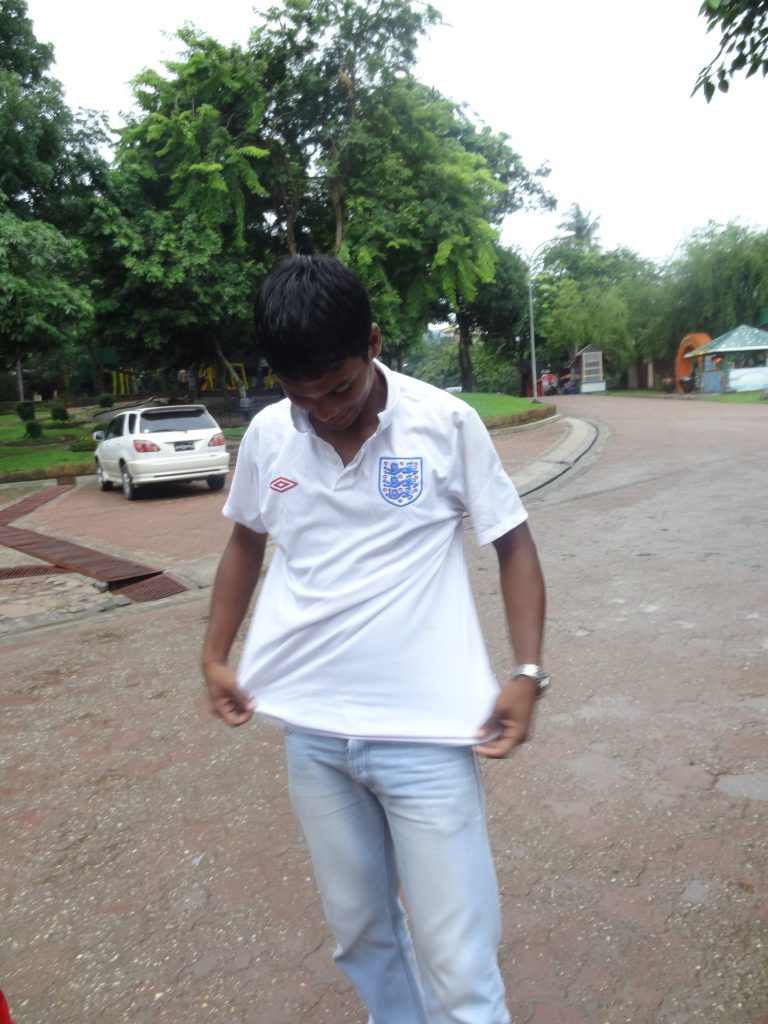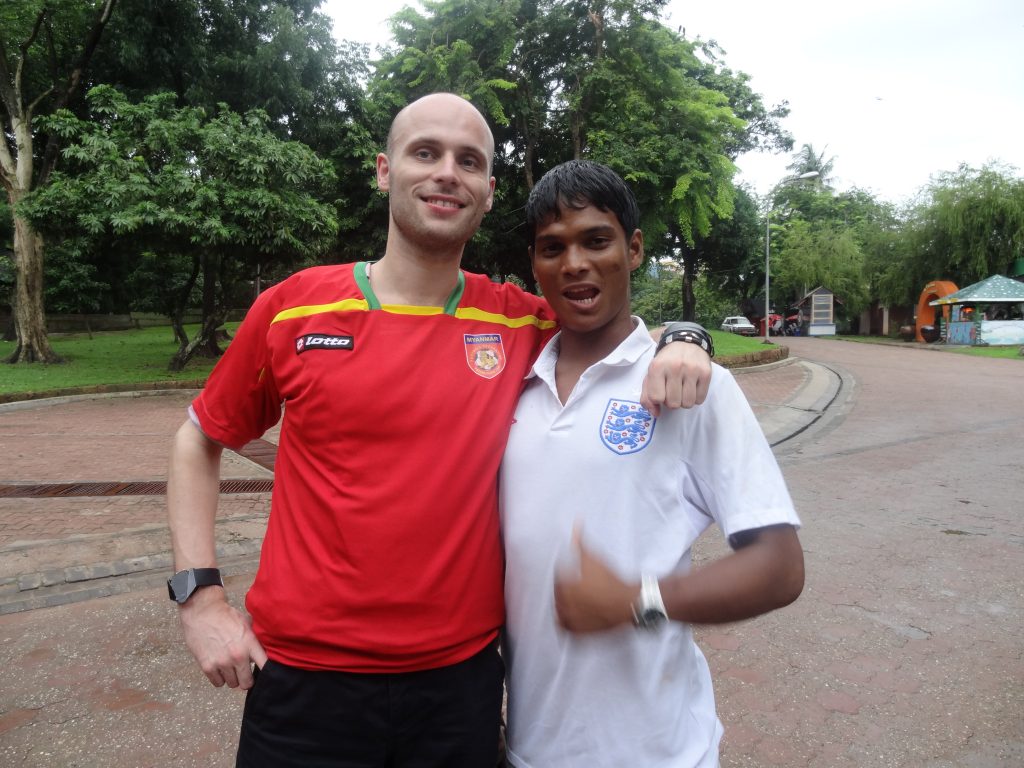 I was pretty sure I found the building as I gazed at the run down structure, which seemed to scream character and stories of pain. After living in Chiang Mai for a frustrating 4 months, where every single frigging taxi driver doesn't know where anything is – I had lost a bit of faith in asking locals for directions.
An endearing, pretty Burmese girl with the cutest button nose and electric blue contact lenses approached me and asked if she could help. I told her what I was looking for and she confirmed that this was the building I was looking for. I thanked her and was welcomed with a half-curtsey and an "it's my pleasure" with a warm, beaming smile. I think you and I are going to get along just fine, Burma.
Soon after she floated away, we were approached by another Burmese local and this was to become the start of a great friendship. For the rest of the week and on my own return to Yangon we hung out with a guy called Yatah who became our city host.
How's this for a smooth operator – while Bethan was getting measured up for her Longhi (traditional skirt of Myanmar), Yatah started to measure her feet with a tape measure. We thought he was maybe a bit weird, that was until he showed up at the hotel the next day with her newly fitted Longhi and a pair of black shoes in her size! 🙂
No guide books were necessary as our friend took us around the best places to eat, and sightsee for the remainder of our time in Yangon. If you need to ask a local for help, ask a younger person as they will tend to have better English.
Monks in Burma are cool!
Monks in Thailand are pretty shy and rarely make eye contact with you. Monks in Burma – you won't get a word in edgeways! They are more than enthusiastic to practice their English on you and will give you a wealth of information to make your trip easier.
I dare say that I was set for 50% of my journey on the 3rd day, thanks to chilling with an 82 years young, wise monk in a late night tea shop for an hour or ten.
Hotels and Travel Agents
Every hotel that I stayed in knew not only about their city, but about other cities in Myanmar. Booking transport or hotels in your next destination via your hotel is easily done and they'll happily help you out with any questions if you bring a pen, paper and a map.
Feeling adventurous and desiring to go off the beaten track – I sat for an hour and a half with a travel agent to discuss my itinerary and to see if I was allowed permission to go to Kachin State. After deciding to gamble (the permission may come in two weeks, but not 100%) I nearly fell over in shock when the final price was (a third at my budget) $530!
I declined but left with a wealth of information about the geography of the country.
Final Thoughts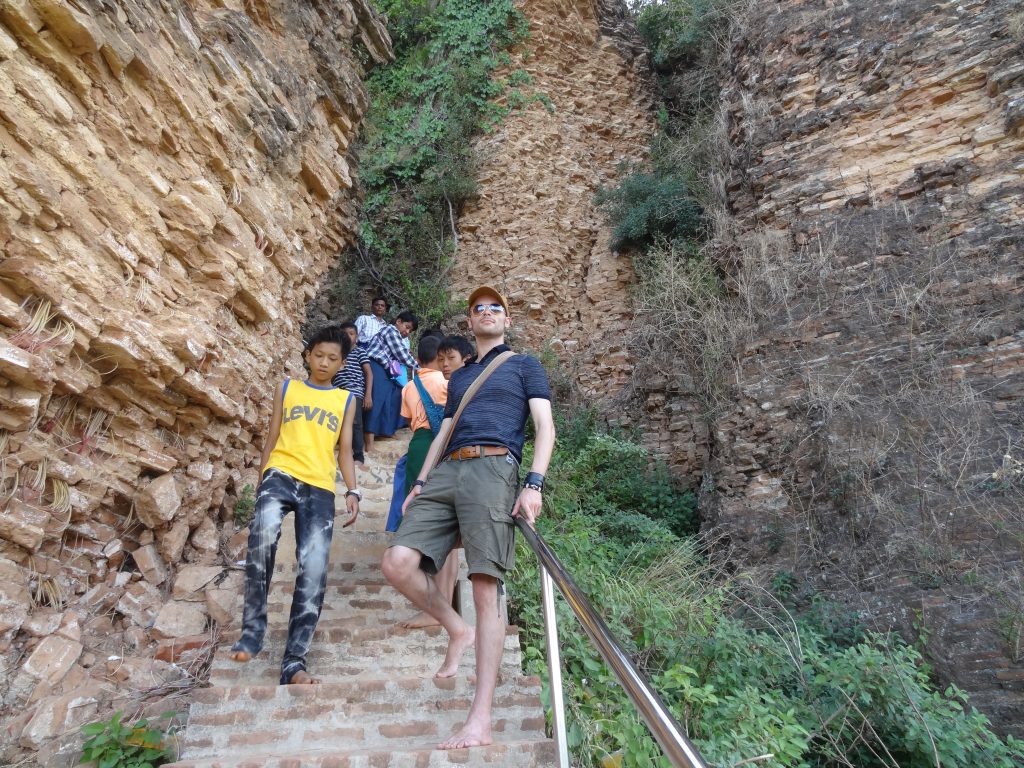 Thanks to the hospitality of the Burmese people, this challenge was carried out with ease and even better – it was just a whole lot of fun! It's opened up my eyes and I think I'm going to travel like this more often, as you get to talk to locals and go to the places that have surpassed the guide book.
Have you ever travelled old-school style? Did you find it better/worse than today's modern style of guide books and chronic Googling?