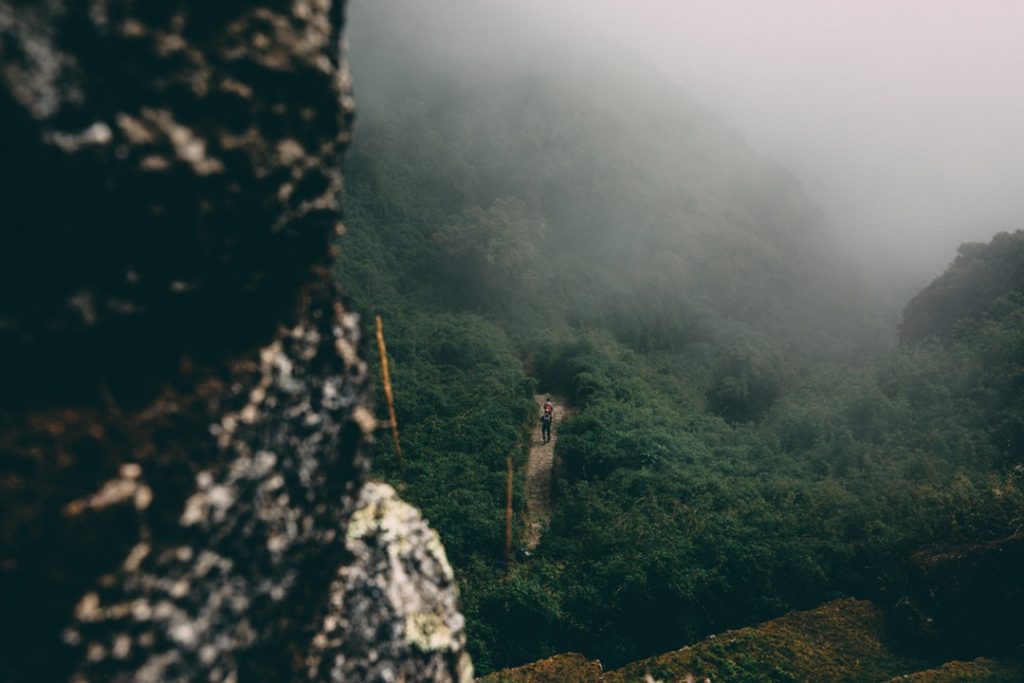 You don't have to be Percy Fawcett anymore to visit the Amazon.
The Amazon rainforest is one of the treasures of the world, but also one of the most remote and dangerous places in the world. It has consumed the minds of explorers for centuries and now has an almost mythical presence in the collective consciousness of the west.
It's 4400 miles of river make it the second longest river in the world. Its broad-leaved forest is the largest in the world. It's biome, containing the forest, the savannah, and the river is home to 30,000 plant species, 311 mammal species, 1,800 fish species, 165 amphibian species, and 1,300 bird species.
It truly is one of the most remarkable bits of landscape left in the world. But it takes an adventurous soul to have the confidence to traverse the Amazon.
The British explorer Percy Fawcett was last seen there, Teddy Roosevelt wrote his insane account of the Amazon in "Through the Brazilian Wilderness", and J. Lo and Ice Cube even fought a giant anaconda there.
Many have explored the Amazon and now it's your turn.
Here's your guide to Amazon travel. Where to go, how to do it, and what to prepare for.
How to Plan Your Amazon Travel
Travelling to the Amazon isn't like going to Miami. There are logistical challenges that present themselves almost immediately. You'll need to figure out where you're going and when. The jungle is vast and covers 8 different countries, so you'll need to be prepared for differences in language and landscape as you travel.
When to Go
There isn't a best time to go, but your experience will be different depending on when you go.
The rainy season is between roughly November and June, the "dry" season then being the rest of the year. Again, this a huge mass of land so the weather does differ slightly from place to place.
The river rises 12-15 metres during the rainy season, flooding the forest. This makes otherwise unreachable passages open for business.
In the dry season, as the river recedes, it exposes beaches and trails. This is great for fishing, hiking, and wildlife sightings. Caiman are present, so be careful. Their food source diminishes with the receding river and you don't want to be on the menu.
Another thing to keep in mind is the alarming presence of mosquitos. Their numbers go down in the dry season as the heat goes up. Regardless, they're plentiful in the jungle, so bring bug spray.
How to Go
How you transport to and around the Amazon is up to you and largely depends on how much money you want to spend/how long you want to go for.
You can try to plan a whole trip by yourself but that entails many logistical nightmares. If you choose to do this, you should set aside more time for cancelled flights and long trips with many transfers.
You'll also have to be comfortable arranging lodging, boat tours, and guides to bring you to remote areas that you can't access yourself. And the best way to see the Amazon is to explore the remote areas.
If time is at a premium, it's better for you to arrange your Amazon adventure with a travel company. Do your research and find a reputable one online. You'll be able to choose from different packages and obtain insurance for the duration of the trip. There are options for land-based travel and boat-based travel.
The type of experience you'll have will depend on how much money you spend. It's possible to experience the Amazon in a nice chalet style hotel with a nice bed and a bathroom. A lower-cost method will allow you to take in local culture, but you might not have access to Michelin star meals or even a bathroom.
What to Do?
Again, the Amazon is huge. It spans 8 countries, and each bears unique experiences. There are too many great options to name here, but we'll go over a few.
The Iguazu Falls are a beautiful multi-tiered waterfall in the corner of Brazil and Argentina. This is one of the most popular tourist destinations in the Amazon. You may have to get a Brazilian visa to enter, but it's worth it to take a bus there or even a boat underneath the falls. Wear a raincoat!
The city of Manaus is where many people start their Amazon trip. It's strangely large for a city that thrives off of one of the remotest regions in the world. It's a great experience to see this city in all of its Brazilian glory before you embark along the river. Watch your wallets though, pickpocketing is common here.
The most romantic picture of travelling to the Amazon rainforest is the serene riverboat plodding down the river. This is a great way to see the Amazon for Voyagers interested in an exciting few days.
An obvious but incredible part of being in the Amazon is seeing so wildlife in its natural habitat. Normally these things are contained in our animal prisons, so take time to appreciate everything you see. If you've been on vacations like this before, you'll know that seeing wildlife is never guaranteed, but always possible.
What to Watch For
Aside from mosquito bites and anacondas, you just need to watch out for scams. There are pickpockets in the larger cities and on some of the tourist boats.
If a local approaches you in Manaus insisting that you take a specific guide, just be wary of a potential scam. Keep a decoy wallet and do your research, the reputable companies will be obviously trustworthy.
You're an Explorer Now
Now that you've gotten some tips on Amazon travel, you're ready to put your Indiana Jones fedora on and go exploring. There's no doubt that visiting the Amazon is one of the more transformational vacations you can have.
It's hot, there are too many bugs, and you might get your wallet stolen, but by god it's beautiful.
Visit my blog for more travel and personal growth blog posts.