On my third day in Kuala Lumpur, I had the privilege of being a cog in the wheel of 'Pertiwi' – a soup kitchen for the homeless of Malaysia's capital. The soup kitchen is an effective army of angels on wheels, ran by a lady who goes by the name of 'Aunty' Munirah.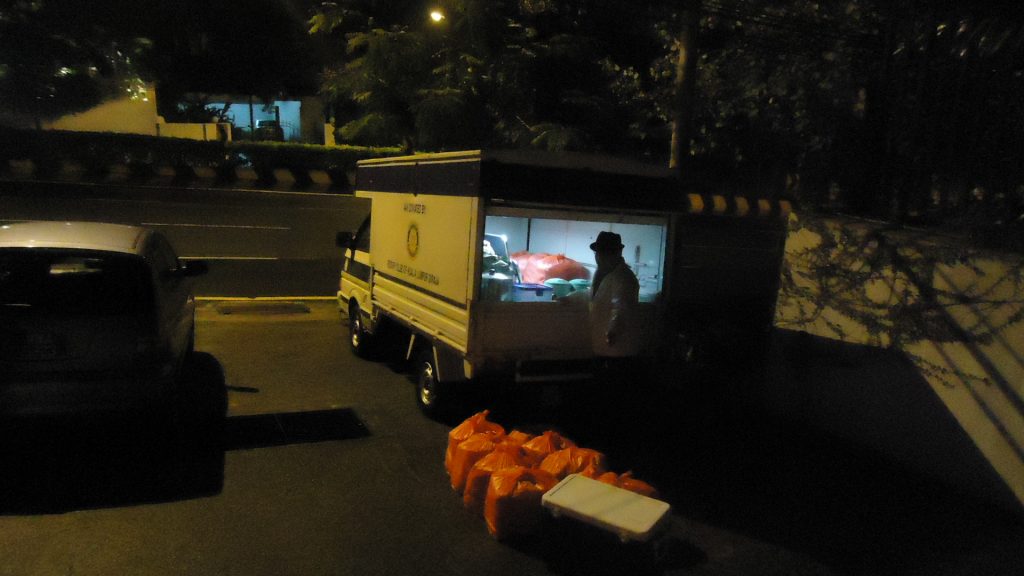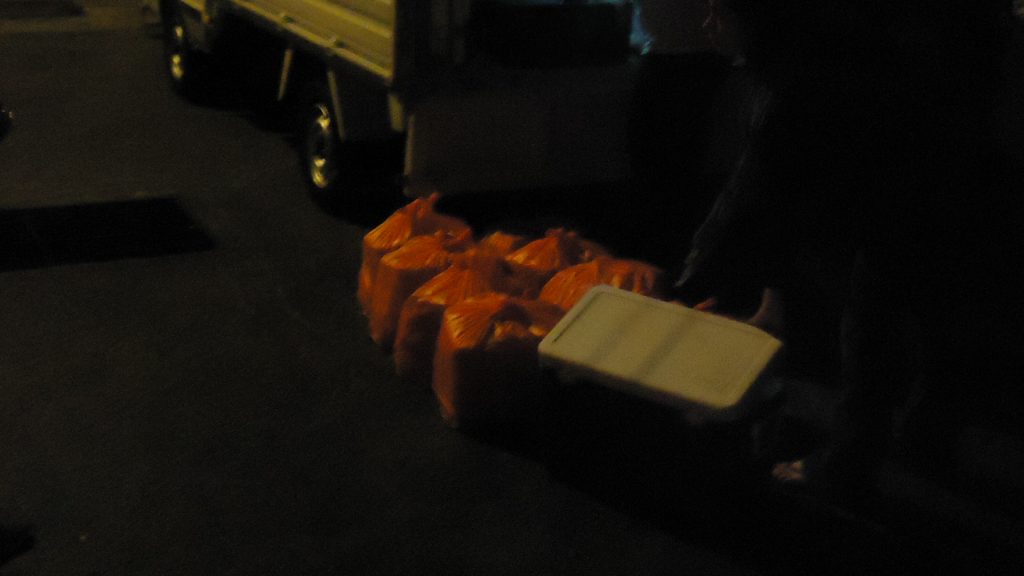 The van stops at three places; behind Tune Hotel, Kotaraya (Chinatown area) and Masjid India. All loaded with a bag of food for each person, coffee and hot syrup. Volunteering was always on my list of things to do when travelling, but I never planned for it to be this early. However, I simply couldn't turn down the chance, when offered the eye-opening opportunity by my Couchsurfing host. It's not the kind of thing I'd get to do every day.
As typical as it is in a new situation; I felt like a spare part for the first few minutes or so. The soup kitchen was so impressively regimented and everyone seemed to have their own chores, but it never seemed like a chore – it was just smiles and warm feelings all around. I observed for the first ten minutes, as the homeless queued up, 1st women & kids, 2nd men over 50, 3rd men under 50.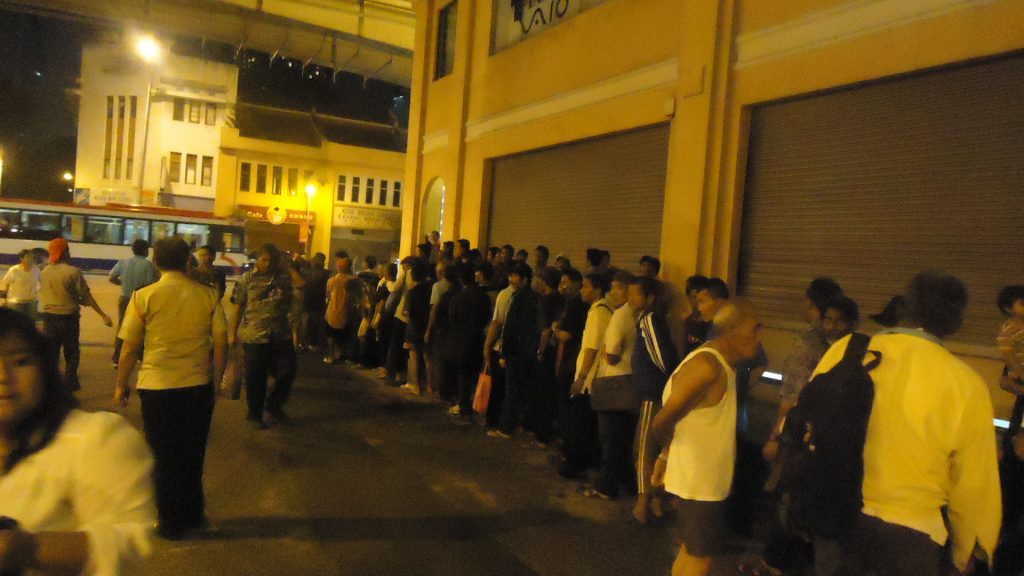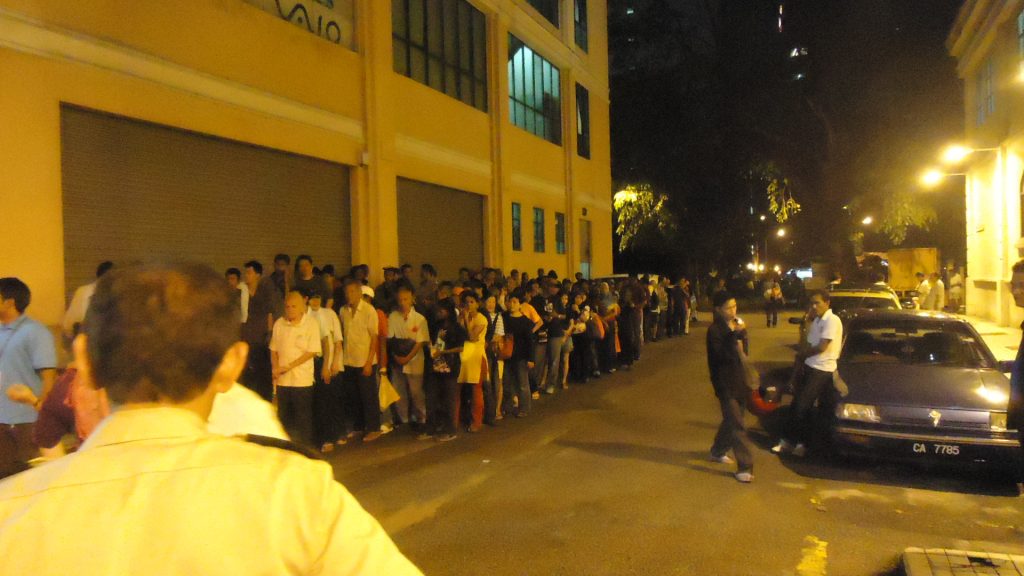 For a newbie like myself, it was a sudden shock to the system to see children so young and I whispered to my friend with almost disbelief about one child; "man, he's SO young." Not the most philosophical observation and admittedly Western naivety shining through, but it was just me thinking out loud. I have seen many homeless people in the UK, but none as young as they were in KL.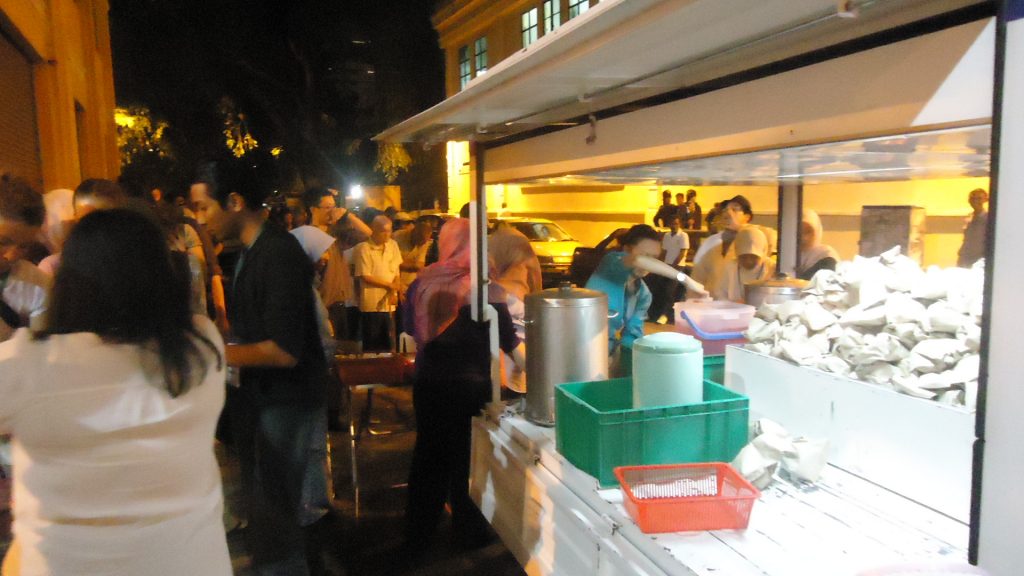 We have a thing called 'Social Services' in England, who simply wouldn't allow a minor to be living on the streets if they knew about it, but alas there are always exceptions. My part in feeding the homeless started with the thirsty queue, pouring juice from a jug into the bottles of the homeless guys. What initially stood out for me was how respectable the lines were. There was no pushing in or any fighting, everyone waited their turn and gave a heartfelt "thank you" with intense eye contact, once they had their drink from me.
I'll admit that I was slightly nervous, because I didn't know what to expect but the people of Pertiwi made me feel instantly at ease. I noticed a fellow English accent as I was finishing off and getting ready for the second stop. It turns out that a couple of English girls and a Canadian enjoyed working in the soup kitchen so much the night before – that they came back to do it again.
On the second stop I handed out the food and it was the same song sheet as before; many of smiles and an orderly queue of eager, hungry people waiting intensely for their first meal of the day. There was the odd few times when people would try and get an extra bag, or get in the line again, but nothing too extreme.
On the final stop, I went around and spoke to the homeless guys. I didn't bother anyone who seemed like they didn't want to talk, but there were plenty of people wanting to talk to me – very friendly people, asking where I was from. One Burmese guy mistook me for an official of another organisation and asked me if I was able to get him some kind of card for employment. He had been living on the streets for 5 years and had lost his wife and child in the process.
Hope
It's plain to see that there is a lot of suffering going on in the streets of KL, but there certainly is hope. And that hope, comes from the powerful kindness of the human spirit. These people who I shared my experience with, go out and do this four days a week. Why? Not because they have to, but because they want to. Come rain, or thunderstorm – they are out there, smiling with great spirits and feeding those who cannot feed themselves. I feel so lucky that I got to be part of that for even just one night and will cherish this night in my bank of memories never to forget.
If you're heading to Kuala Lumpur and you want to volunteer at the soup kitchen, check out the Pertiwi Facebook fan page here. They could always do with a few spare hands.