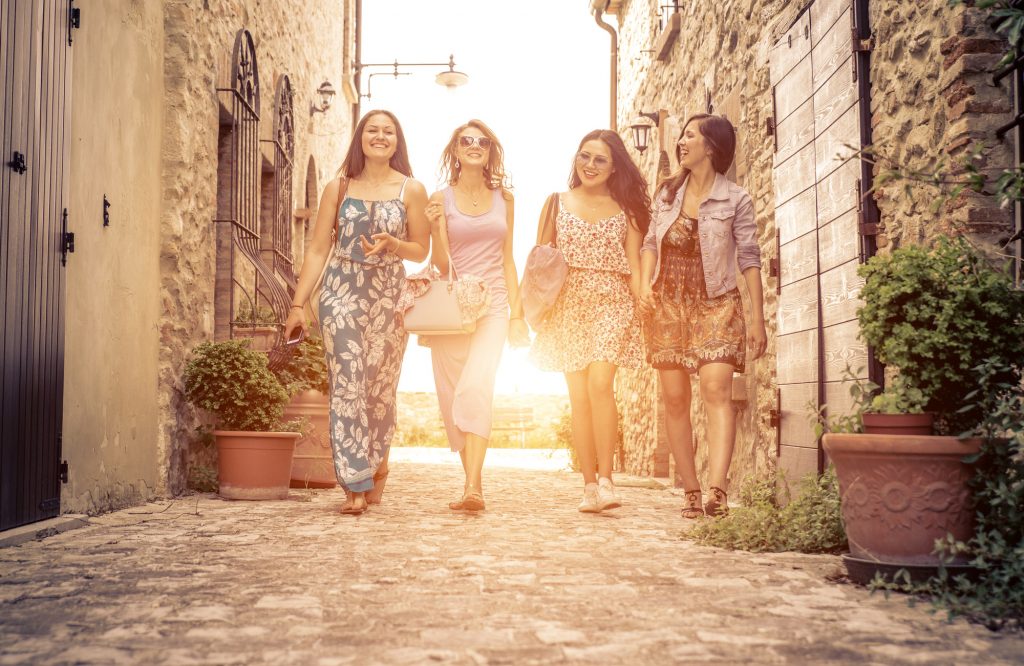 Do you want to go and explore Italy with your pals but need some ideas? Click here to learn how to plan the perfect tour of Italy for you and your friends.
Are you dreaming of a tour of Italy in the near future with your friends?
Italy has a lot to offer, from its iconic coastline to its cuisine and ancient history. It has something for almost any traveler, and it will leave you wanting more.
Italy is a perfect place for newbie travelers and experienced explorers, and there is a variety of options for most budgets.
However, it can be difficult to begin the planning process with the abundance of major tourist cities and sites, all concentrated within one country.
Read on to learn how to begin the planning process with your pals, some factors to consider, and the best cities and regions to visit.
Start with the Basics
It can be tempting to jump ahead when you begin to plan a trip, but it is important to take your time to avoid potential oversights, especially if you only have so much time for your vacation.
Therefore, try to start by asking yourself a few basic questions, as well as the friends you plan to travel with.
Choose Your Group
The first step when planning a trip with friends is to figure exactly who will be joining you.
It is also vital to be as realistic as possible in terms of reliability. No matter how much one of your pals would love to go, you don't want to plan around someone who is prone to cancel on you.
Therefore, try to firm up your group based on shared interests, budgets, and availability.
Also, try to have a backup plan if one of your friends suddenly can't go, such as choosing accommodations that are below budget preemptively.
Decide on the Dates
The next step is to pick your dates for travel. It is usually a good idea to book international flights well in advance, between eight and six months out.
In terms of the climate of Italy, the best time to visit is generally in the Spring and Fall, as summers can be quite hot and humid.
Choosing dates in these seasons will also help you avoid the tourist season, in which the absolute worst months are July and August.
To establish the amount of time you will spend in Italy, it is best to plan for two weeks if you'd like to see the majority of it. Any less and you will likely have to cut out a city or two.
Figure out a Budget
Early on in your travel plan, try to establish a budget. This will allow you to save accordingly, as well help you search for experiences, flights, and accommodations within your price range.
Balance the Itinerary
As you slowly identify an itinerary in each city, it is important to strike a balance between you and your group's interest.
Therefore, think about the types of activities you like to do and what the must-see things are in each place.
Other Factors to Consider
Once you firm up the basic skeleton of your tour of Italy, you can begin to map out more specific details.
The Italian Culture and Language
An important part of preparing for your trip is to research the Italian culture and language.
Doing this will help you and your tripmates enjoy the vacation in a more authentic way and help you avoid any potential misunderstandings.
Generally, it's a good idea to know how to say basics "Thank you", and "Hello", but English is also widely spoken in Italy.
Along with this, learning a bit about the food culture will help you know what dishes to try in different regions of the country.
Flights and Accommodations
After you have dates and cities, the next step is to buy your flight. Make sure you compare different airlines, airports, and days for the best possible deal.
Accommodations in Italy can range from high-end hotels to hostels and Airbnb. Once you have a budget set aside, you can choose the best option for you based on how you prefer to travel.
Transportation Options
Within Italy, the best way to get around is generally by high-speed rail. The public transit system is one of the best in the world, and you can get almost anywhere with it.
That said, in certain regions, such as Tuscany, it can beneficial to rent a car while you are there in order to see cities off of the beaten path.
Places to See on Your Tour of Italy
Italy is full of beauty, history, and culture at every turn, and it will leave you in absolute awe. Below are a few places to consider visiting during your trip to Italy.
1. Lake Como
A picturesque lake that has been a famous summer retreat since ancient times, Lake Como is the perfect escape from the bustle of Rome and Florence.
Even in the cooler months, this area is considered a microclimate of warmth with the peaks of the Alps in the distant blue background.
2. Venice
The city of Venice has a unique history of its own because it was independent of Italy for the majority of its existence.
Venice is a must-visit, with its unique waterways, medieval architecture, and distinct Venetian flavors.
3. Rome
It is no surprise that Rome is one of the most visited cities in the world. As an ancient capital that maintained power even during medieval times, there are endless opportunities for exploration in its museums, galleries, and streets.
The Colosseum is one of the best places to visit in the city and allows you to see first hand what life might have been like during the Roman Empire.
This website offers in-depth, informative tours of the Colosseum for those keen on learning more about Ancient Rome.
4. Tuscany Region
The Tuscan region of Italy has a different pace of life. With its breathtaking views, fields of sunflowers, and famous wineries, it is one of the best places to experience Italian culture.
5. Florence
Florence is another key place to visit during your trip to Italy, especially if you are a lover of art and architecture.
It is also generally less crowded that the city of Rome and its abundance of museums and sculpture streets serve as a reminder that the city was truly the very heart of the Italian Renaissance.
Final Thoughts on Your Italian Vacation
No matter where you are in your travel journey, it is always the perfect time for a tour of Italy.
This is especially true if you are planning to visit other countries in Europe, as almost all of them are connected to Italy in some way or another.
Check out my recent post on when to know if its time to move away from your city if the wanderlust-er in you is dreaming of more than just an Italian Vacation.