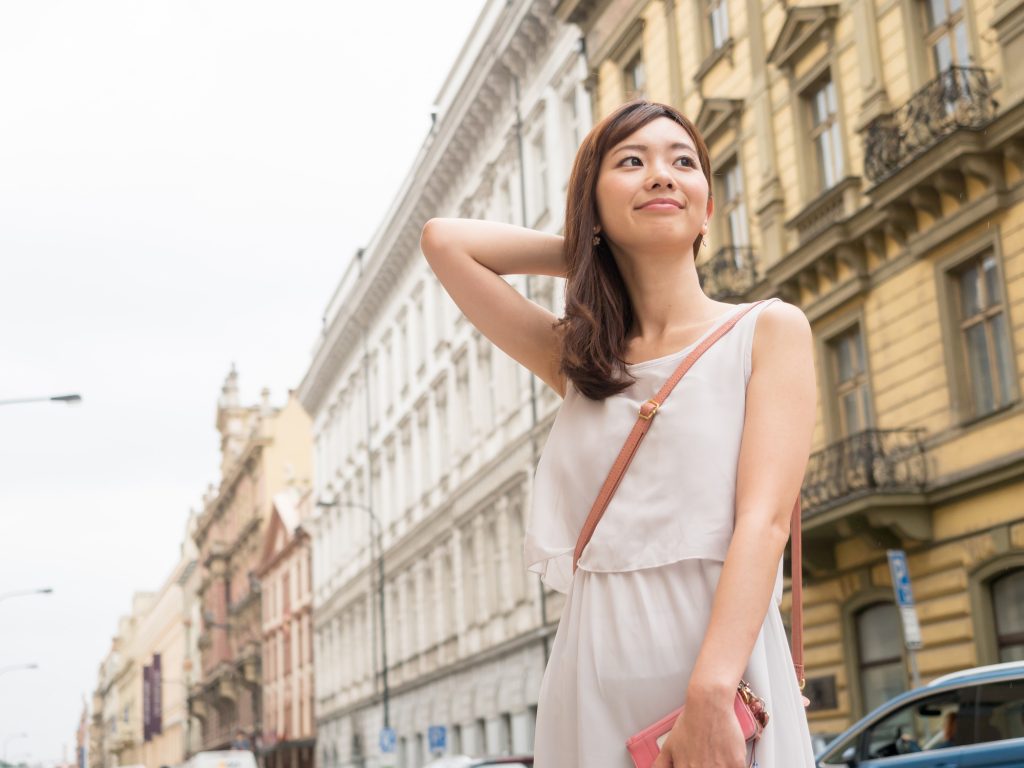 Are you ready for the European trip of a lifetime? These luxury vacation tips will help you plan an upscale getaway that you'll never forget.
White sand beaches in St. Barths. Cliffside dining in Positano. High-fashion in the streets of Milan…
Need more reasons why Europe should be your next vacation destination?
France, Spain, and Italy top the list of most visited European destinations. France itself receives over 89 million tourists each year. This makes it the most visited country on the planet.
While so many people plan trips to Europe, not all do it right. There are a few tricks of the trade that allow you to live the life of luxury.
Follow these 9 vacation tips for an upscale and unforgettable trip to Europe.
1. Jet Set in Style and Comfort
Book the red-eye flight so you can get some shut-eye. You'll arrive at your destination refreshed, with little to no jet lag.
You should also consider flying first-class or business class. It's well worth the comfortable seating and extra legroom. AirFrance offers an excellent wine menu paired with cuisine by chef Daniel Boulud.
During international flights, it's important to stay hydrated. Taking melatonin or IV infusions can help treat symptoms of jet lag.
2. Early Bird Gets the Worm
Ask for an early check-in when booking your accommodations. This way you can freshen up or take a cat nap when you arrive.
Some hotels even offer 24-7 check-in services. Most will hold your bags so you can go off and explore the city while you're room is getting prepared. Others will even let you shower and change clothes in another room if yours is not yet available.
Remember it doesn't hurt to ask how the hotel can accommodate international travelers. Despite full occupation of a hotel, they are in the business of pleasing guests.
3. Opt for 5-Star Service
Five-star hotels have the best of everything. Location, amenities, cuisine, spas, concierge services…the list goes on and on.
Bulgari, Belmond, Aman, Four Seasons…these hotel brands get known for putting on the Ritz. They are always located in the best areas of major travel destinations. The level of personalization and detail that goes into your stay is well worth the price tag.
Luxury boutique hotels also offer unique amenities and exceptional experiences. Soho House's collection of properties takes this a step further with required membership. For an average of $2,500 a year, you'll gain access to the most exclusive and trendy properties around the world.
4. Live like a Local
Hotels aren't your only option for luxury accommodations. Airbnb allows you to experience the city as a local, rather than a tourist. It's a different way to enjoy the trip without having to sacrifice on luxury.
Hosts can also act as a personal concierge service. They can provide you with itineraries as well as must-see attractions in the area.
It also makes it easy to find overnight options in areas that are off the tourism radar. This can be a smart move with popular European cities seeing such an influx of tourists every year.
5. Hire a Car and Driver
Hire a chauffeur to pick you up right from the airport. It's a time-saving tip for making travel easy.
This way you don't have to worry over navigating unfamiliar street signs or names. It will keep you from getting lost and wasting precious vacation time. It also takes the stress out of making your return flight and having to turn in a rental car.
You can also use transportation apps to hitch a ride. Uber is not available in every country, but taxis sure are.
6. Become a Wine Connoisseur
The last thing you want when visiting Europe is to sound like an uneducated tourist. Brush up on the popular vineyards and varietals in the countries you plan to visit.
Practice proper pronunciation before your trip. France offers so much more than Chardonnay and Cabernet. Select a rare Burgundy, Chablis, or Claret from the wine menu.
Also, read up on cultural norms for the countries you plan to visit. For example, it's important to know which German stereotypes are true to life. Are Germans rude or only being honest?
7. Don't Fill up on Fast Food
It can be tempting to gorge yourself on pastries, perogies, and pizza. When in Rome, right?
But remember that Europe is full of some of the world's best chefs. From France to Greece, fine dining is where it's at.
Americans may get known for their "fast food" favoritism, but Europeans are not. It's okay to indulge, but be sure to do so in the lap of luxury. Save room for homemade signature dishes like Moules Frites, Wiener Schnitzel, and Paella.
You'll also want to adopt some healthy eating habits, especially at breakfast. This will help you stay energized each day of your trip. Unless you plan to steal a midday siesta.
8. Combine Countries to Enhance Your Trip
Europe is easy and inexpensive to travel from country to country. Ride the train to take in all the gorgeous sights. Flights within Europe are also affordable and a great way to add to your overseas vacation.
Consider an itinerary that begins in Paris then takes a short trip to Amsterdam. Or you can take a short flight from Germany to Rome or Barcelona. Exploring different countries, cultures, and cuisines will only add to how memorable a trip is.
9. Hire a Travel Agent
It can be fun planning a vacation to Europe. Or it can be a stressful nightmare that takes away from the rest and relaxation you were so hoping for.
Enlisting help from a full-service travel agency can save you from the hassle. They can assist with:
Flights

Accommodations

Transportation

VIP services

Dinner reservations

Tickets to attractions, museums, and theater

Booking private guides and tours

Insider access and knowledge of the best places to visit
Here's a tip: Go for a boutique agency that offers an unprecedented level of service.
Agencies like Finelli & Shaw include personalized touches and in-the-know experiences. Other vacation tips are to only travel with hand luggage. It takes the stress out of the unknown, such as airlines losing your luggage.
Packing smart is a key tip for international trips. You can always go on a shopping spree in Milan, Munich, or Paris. All you need is to find a luxury service that packs and ships your new wardrobe back home to you.
Vacation Tips for an Unforgettable Experience in Europe
These vacation tips are a must for any globetrotter looking to live the life of luxury. Travel is all about creating unforgettable experiences and soaking up other cultures.
Need more travel inspiration? Check out this list of awesome movies that will leave you calling your travel agent to book your next adventure.