When it comes to writing about a country that I visited many, many years ago – it's not very easy when it's not raw in my memory. I'm only writing about my two trips to the Netherlands to update my map on here and keep myself up to date.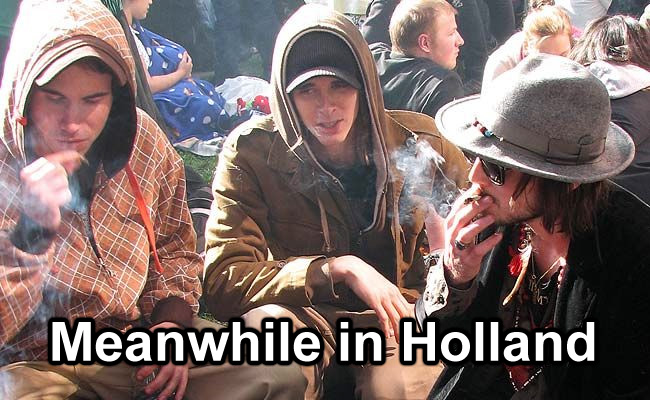 I didn't do anything particularly 'touristy' on my trip to the capital. I was 19 and 21 respectively, and like most lads at that age – all we wanted to do was…get f****d up. I cringed as I wrote that because it's very far from the person that I am now but, whatever – it was fun at the time, and I don't gain anything positive by denying myself that fact.
I find that most long term travellers either go one way. Some continue to party like that and some go down the personal development/spiritual route and work on their inner self. I definitely belong to the latter. I'm aware how pretentious and wanky that sounds. Getting 'f****d up' is less appealing to me now as I'm much more interested in my health, being my true authentic self, overcoming challenges and making more real, connections nowadays. (Although I still have a red wine weakness and my philosophy on recreational drugs is opening up, so who knows).
I'm not saying that one ideology is superior to the other in this case – I'm just saying that this is better for me, for where I am now. And to be honest, as much as I did wince at my confession – I regret nothing. It felt right for me at the time and I enjoyed myself. At least I have less chance of a mid-life crisis now! Boys will be boys! 🙂
Song for the moment – 'Boys will be boys,' by The Ordinary Boys
Notable Lyrics:
I've had nights I will never forget
I've had nights I will always regret
but I can take it on the chin,
and say; "Boys Will Be Boys"