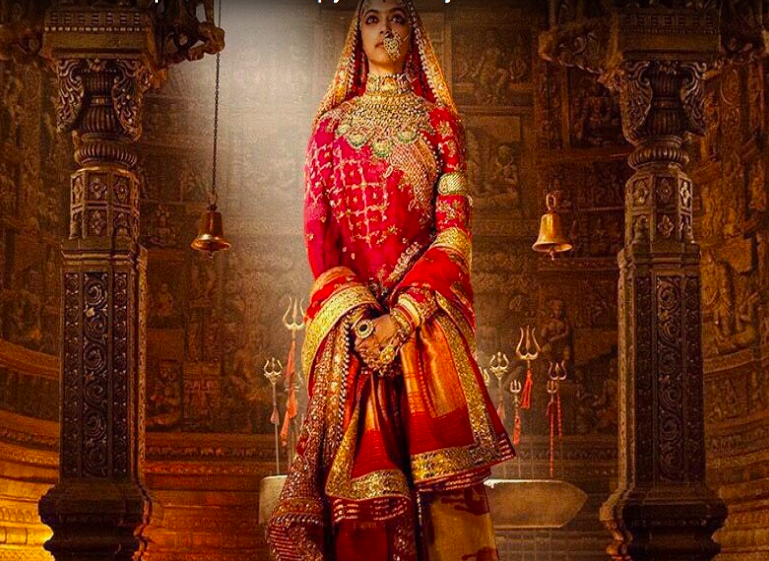 The final scene of Bollywood's latest blockbuster; "Padmaavat" is a possible "girl power" paradox of epic proportions. The emotionally evoking end piece is undoubtedly gripping, but those who don't know the historical meaning can be forgiven for confusion with the grand finale.
The movie's matriarch protagonist, Padmaavat is left devastated upon hearing of the death of her noble husband during a dirty battle against an egotistical maniac Sultan – who has an obsessive and creepy love for her.
As Sultan Alauddin storms into the fortress to claim the beauty as his own, a dressed-to-the-nines, gorgeous Depeeka Padakone (whose amazing performance was overshadowed only by the genius acting of Ranveer Singh) voluntarily walks gracefully into a huge fire, followed by an army of women.
Surely, this fantasy bow-out was Padmaavat taking matters into her own hands, going out on her own terms so that she didn't have to live with the incredible heartache for her dead lover – with the dark probability of being raped most nights by the man responsible for his death?
So here's the real plot twist – it's not really a fantasy – "Juhar" was the official custom of Hindu women committing mass suicide when their husbands lost a war, to avoid the enslavement and rape from foreign invaders.
To be fair, a lot of people would probably surprise themselves if they knew what they'd do in such a desperate moment, so let's talk about the traditional custom of "Sati" instead.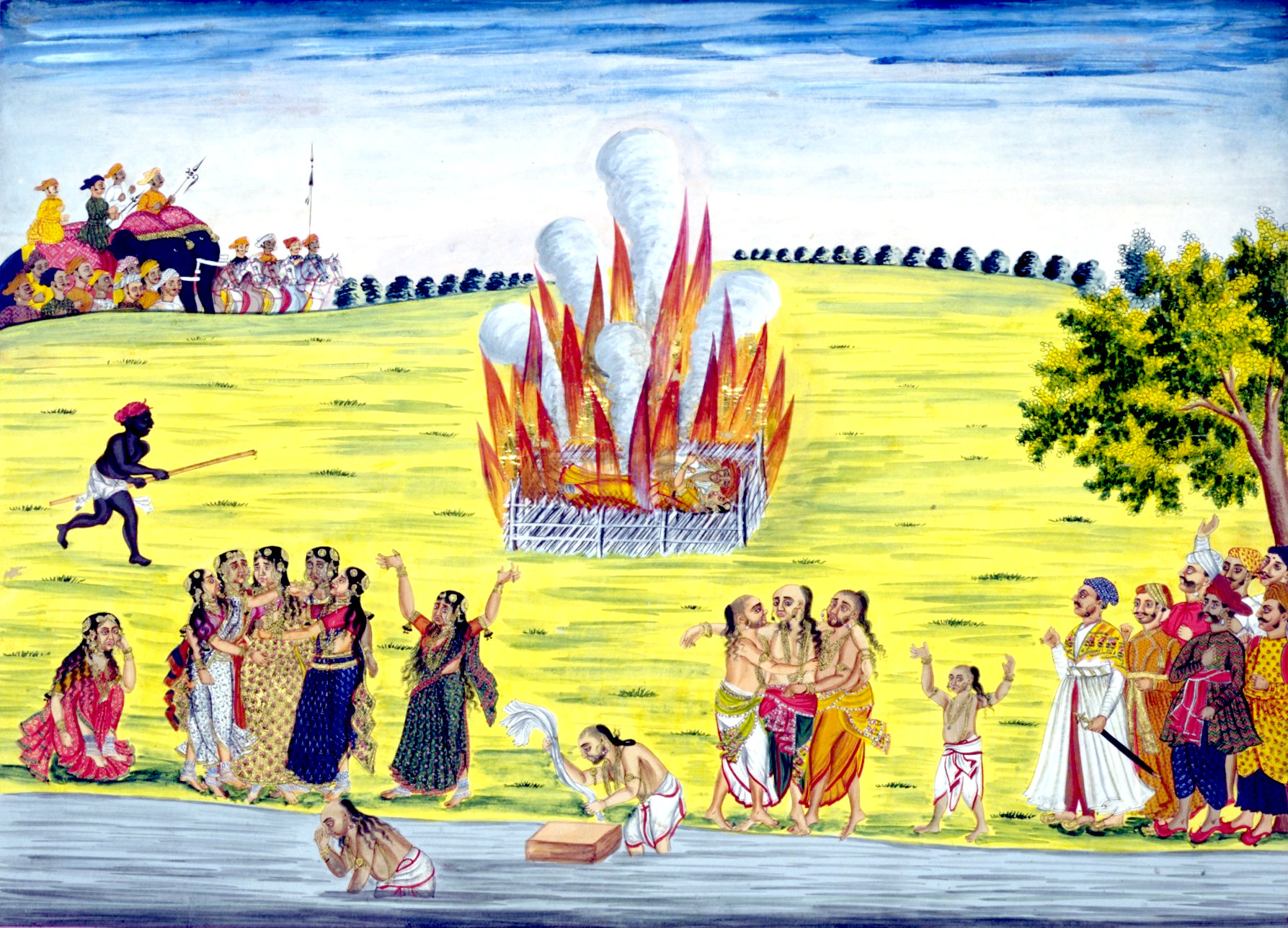 The Tradition of Sati
Sati is similar to Juhar, but with some pedantic differences – it still results in bereaving women being set on fire, the reason why and the illusion of choice is what troubled me upon learning about it. Sati was a custom where the widow of a Hindu man was obligated to set fire to herself in public shortly after her husband's death.
Sati translates as "faithful wife" in Sangskrit and women were said to be a burden on the family after their husband passes away, so they had to do the dignified thing and well, walk in to a massive fire and burn to death!
Christian missionaries and Hindu reformists campaigned to ban this brutal tradition, getting the ball rolling in 1829 with a provincial government ban of the practice of Sati.
Sati was officially outlawed in the whole of India in 1987, with the punishment focusing primarily on the woman who attempts it. Call me a skeptic, but I doubt that even the most devoted of religious women were genuinely volunteering for this heinous folklore as a majority.
Sati is thankfully becoming completely obsolete and only a handful of cases have been reported in the last few years. In 2006, Sati supporters pelted police with rocks and created riots, which brought forward a bill intended to protect a widow against psychological pressure against her peers who "fail to reason her out of" performing Sati.
Again, eyebrows raised at this one and I think the bill should focus more on those enforcing this sick and twisted ritual, which is what is more than likely closer to the truth.
As times move forward many Indian widows (mainly from rural parts of India) are shunned from society and still suffer in different ways. I have stayed with a lot of home stays in India and I've been informed by a good amount of people that many Hindu women who have lost their husbands are no longer invited to social gatherings such as weddings, as the deep-rooted superstition amongst their family and "friends" renders the widows to be labelled as a bad luck curse.
While in many areas of India this isn't the case, a decent chunk of Indian widows' lives are left worthless and miserable. Some customs dictate that she loses all of her adornments such as jewellery and fancy clothes – she is prohibited to ever marry again but an Indian widower can marry as many times as he likes (a common pattern in the more archaic, non-progressive religions).
If you're an Indian (Hindu) lady from a higher class, these social faux-pas rules are discriminative and cruel, but it gets even more grim as you go down the widow-class food chain.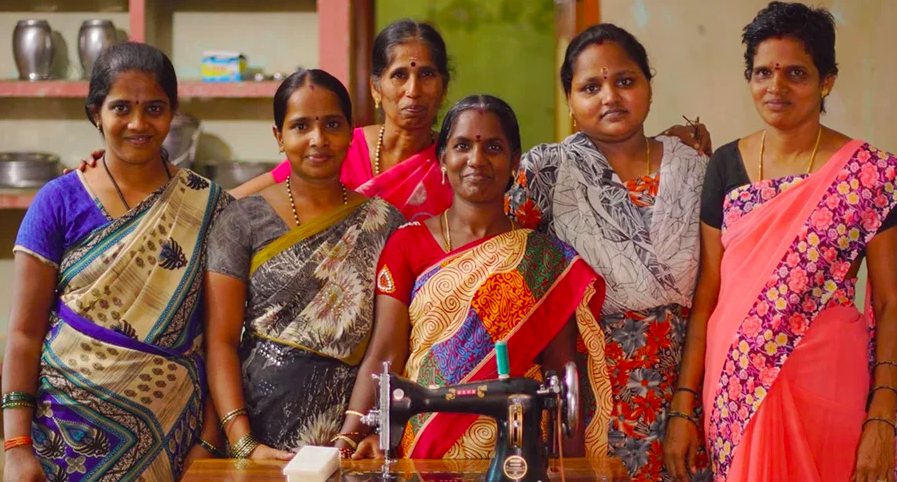 As most Indian women are married off at a young age, lower-class widows tend to be illiterate, with no education or employment skills. Their future looks bleak and after becoming ostracised by society and their peers – some feel that the struggle is so overwhelming that death is their only salvation; so they flee to the holy city of Varanasi in hopes of a dignified demise whilst volunteering in an ashram.
I wanted my first India article to be a light-hearted one, talking about how stressful and crazy the country is for an impatient tourist like myself. I wanted to write about the delicious food, Delhi belly problems, the aforementioned fantastic movie and its highly-talented cast, my unique life experiences and write a funny post. Those are still coming, but this one felt right.
It's a dark reality that I feel is important to be discussed, just like my last post was and I feel like the ghost of Sati still haunts Hindu widows in many ways.